Alfalfa Seeds - For Growing Sprouts, Raw, Kosher - by Food to Live
Edible Seeds, Pure, Vegan, Kosher, Bulk. High Germination Rate
Regular price
$0.00 USD
Sale price
$8.49 USD
Unit price
per
Sale
Sold out
Alfalfa seeds are very nutritious because they can boast of having a great supply of vitamins and minerals. Alfalfa sprouts are even more popular and are widely used as an ingredient in different sandwiches, salads, and soups. Moreover, you can drink the juice of these sprouts or make a smoothie from them.

Health Benefits of Alfalfa Sprouts

* Protect from cancer.
Canavanine, which is found in the seeds in abundance, is very good at treating different kinds of cancer like leukemia and tumors.
* Support cardiovascular health.
Some plant steroids found in the sprouts have anti-irritant characteristics which help to lessen arterial lipidosis. Therefore, heart strokes may be prevented.
* Improve body's defense system.
Juice from sprouted alfalfa seeds contains saponins that stimulate the immune system.
* Keep blood glucose level under control.
Scientists have noticed a correlation between eating alfalfa seeds sprouts and a slight decrease in blood glucose level. Thus, the sprouts may be a natural remedy for managing diabetes.
* Strengthen the bones.
Evidence is showing that plant-derived estrogen-like chemicals contained in the sprouts make your bones stronger.
* Help in losing weight.
Besides having a nice taste, the sprouts are not high in calories. In addition, they are rich in food fiber and proteins that can help you control your body mass.
* Delay the aging process.
Radical catchers are known to be effective in preventing damage to the cells. Alfalfa sprouts are a great source of such elements.

Sprouting of Alfalfa Seeds

Alfalfa seeds are ranked among the most sprouted seeds in the world. This process is so easy that it can even be performed at home. You can sprout alfalfa seeds by following 5 simple steps:

1. Put the seeds in the jar of water for the night.
Cover with room temperature water and let them rest.
2. Empty the jar and leave the seeds in it.
Some air should be in contact with the moisturized seeds. Turn the jar around to spread the seeds to the sides. Afterward, leave the jar lying horizontally. Keep the temperature at about 80 degrees. A cooler atmosphere will slow down the growth of the seeds. Light doesn't matter a lot at this period.
3. Rinse the seeds 2 times a day minimum to avoid a bad smell.
Pour some cool water in, shake the jar, and empty it through a cheesecloth fastened to the top. Then repeat it again to clean the seeds of bad microorganisms. At this stage, you should be able to already observe some of them sprouting.
4. Leave them in the sun rays.
After about 5-6 days, the sprouts are ready and you should expose them to some sunlight for a quarter of an hour or so to catalyze fermentation.

Enjoy your home-made sprouts!
Shipping & Returns

Shipping Time: Most orders received before 3:00 PM EST will ship not later than the next business day, provided the product ordered is in stock. Most orders received after 3:00 PM EST will ship not later than the second business day. Orders are not processed or dispatched on Sunday. For more information check our Shipping & Return Policy
Storage

Store in a cool,dry place away from Moisture, Light, Oxygen
Share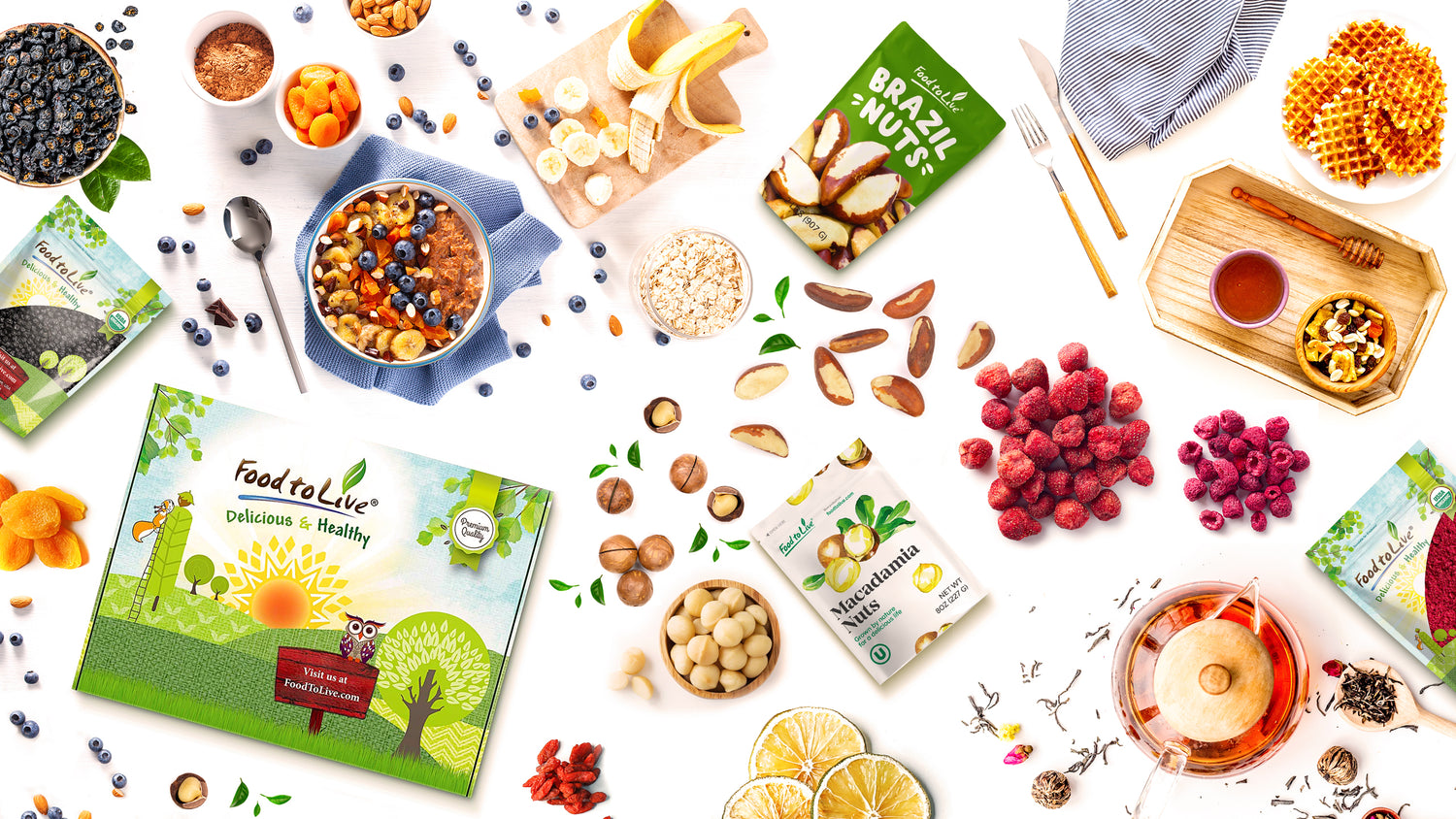 Food to Live was created to give people easy access to delicious and wholesome foods.
We offer a wide range of organic and raw foods that would be a great addition to any diet.
We choose products that can positively impact the body, such as dried fruits, nuts, seeds, grains, powders, flours, spices, and legumes.
Shop more products