Poppy Seeds for Baking
Regular price
$0.00 USD
Sale price
$4.99 USD
Unit price
per
Sale
Sold out
Nutty and pleasant in taste, poppy seeds are nutritious oilseeds used as a condiment in cooking. Poppy, in general, is used either, in the form of whole seeds, ground, or as thick or thin paste in recipes. Poppy applied to toasts, bread, seafood before they are deep-fried. In India and Pakistan, gently fried seeds are ground to make a thin paste, which is then added as a thickening in dips, curries, and sweet dishes. In South India, poppy seed milk is used to prepare a delicious recipe famous as couscous payasam with added milk, coconut milk, cardamom, raisins, and sugar. In Central Europe, especially in Austria and Hungary, the seeds are used in s a favorite sweet pastry dish like Strudel and Germknodel. The seeds are widely used in confectionery like stuffing, rolls, bagels, fresh bread, biscuits, and cakes.

Poppy Seeds Health Benefits:

* Mineral source - Poppy seeds act as a source for a variety of minerals like iodine, manganese, magnesium, zinc, and copper.
* Other essential ingredients - These seeds also offer many elements, which include thiamine, riboflavin, lecithin, oxalic acid, pentosans, and amorphous alkaloid.
* Enzymes - Poppy seeds also help in enhancing enzymes like diastase, emulsion, lipase, and nuclease in the human body.
* Fatty acids - These seeds are also good sources of fatty acids, especially the omega-3 fatty acids, which are required by the human body to ensure good health. Thus, you may consume these seeds in various forms and foods to supply these acids to the body.
* Carbohydrates - Poppy seeds may also be considered as good sources of carbs, and thus, this helps the level of energy supplied to a human body for routine functions.
* Digestion - Poppy seeds are also considered as useful remedies for facilitating an efficient process of metabolism in the human body.
* Seeds oil - Poppy seed oil is also used as a condiment to add flavor to different types of recipes.

We take steps to ensure that our poppy seeds do not contain opiate alkaloid residue. However, poppy seeds may contain trace amounts of opiate alkaloid residue. Adequate cleaning of the seeds can remove most opioid residue. Prepare poppy seeds for consumption by thoroughly washing seeds in very hot liquid (≥140°F) disposing of the liquid, baking the seeds at 400°F to dry, and grinding the seeds. Do not ingest poppy seed wash or liquid made from washing the poppy seeds; its ingestion is dangerous and may be fatal. Keep this product out of reach of children. In a case of sickness, call a doctor or poison control center immediately. SELLER MAKES NO WARRANTIES, EXPRESS OR IMPLIED INCLUDING WITHOUT LIMITATION, WARRANTIES OF MERCHANTABILITY OR FITNESS FOR A PARTICULAR PURPOSE. FDA Disclaimer: The Food and Drug Administration has not evaluated these statements. This product is not intended to diagnose, treat, cure, or prevent any disease.
Shipping & Returns

Shipping Time: Most orders received before 3:00 PM EST will ship not later than the next business day, provided the product ordered is in stock. Most orders received after 3:00 PM EST will ship not later than the second business day. Orders are not processed or dispatched on Sunday. For more information check our Shipping & Return Policy
Storage

Store in a cool,dry place away from Moisture, Light, Oxygen
Share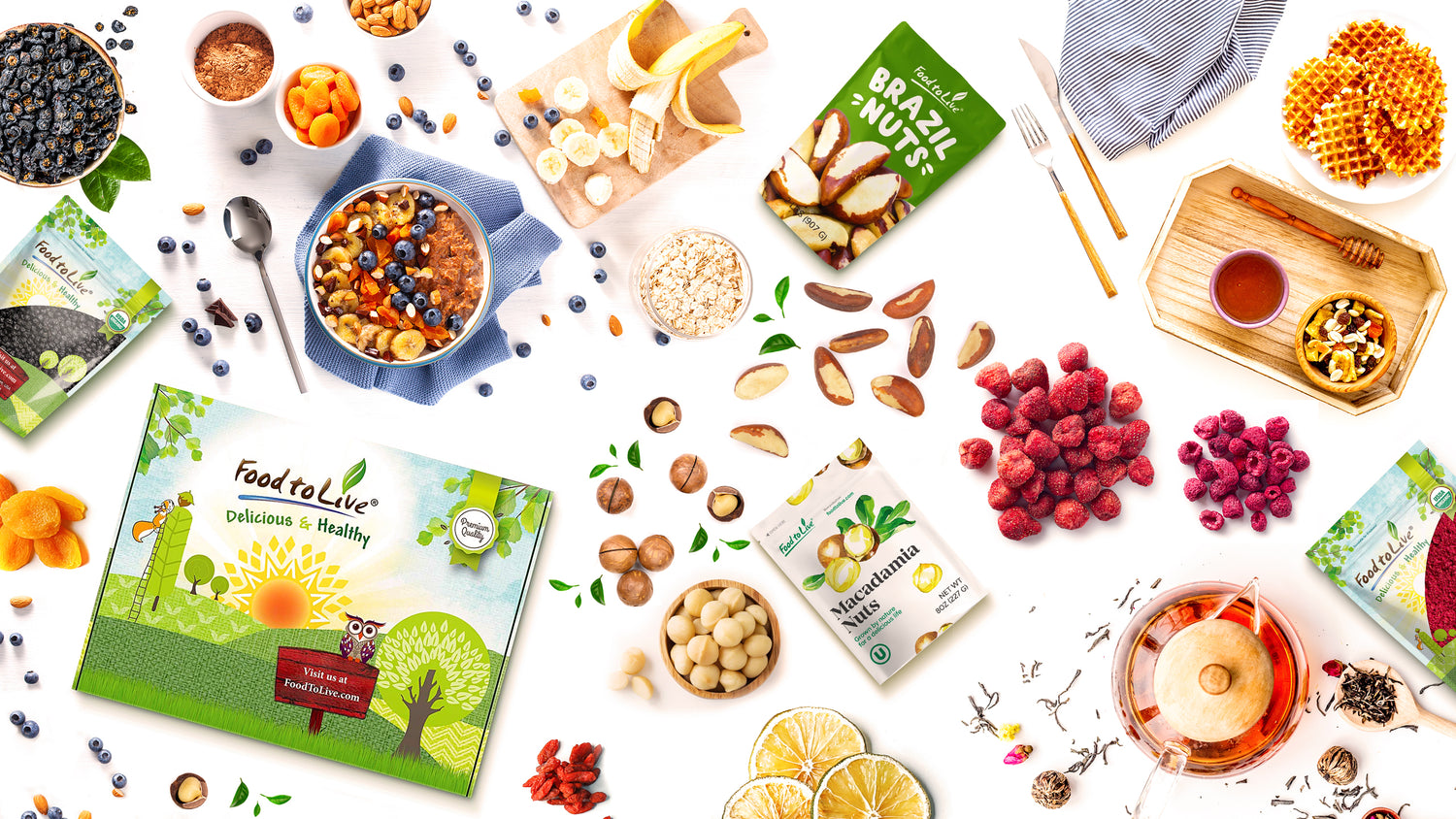 Food to Live was created to give people easy access to delicious and wholesome foods.
We offer a wide range of organic and raw foods that would be a great addition to any diet.
We choose products that can positively impact the body, such as dried fruits, nuts, seeds, grains, powders, flours, spices, and legumes.
Shop more products