Poppy Seeds (Holland)
Regular price
$9,999.00 USD
Regular price
$0.00 USD
Sale price
$9,999.00 USD
Unit price
per
Sale
Sold out
These seeds are nourishing oil seeds extracted from the opium poppy. Many ancient civilizations used them as a remedy to induce sleeping, further fertility and even to get "magical powers".

Nowadays poppy seeds are widely used as a spice and decoration in cooking in the form of whole kidney-shaped seeds or as an oily paste mixed with milk or butter and sugar.

They are also popular in many countries. In India and Pakistan, the seeds extracted from the opium poppy are widely used in the form of a thin paste. Firstly, the seeds are slightly fried, then they are ground into the oily paste, which is finally used in many traditional dishes. For example, in the southern part of India, in order to prepare one of the most popular sweet dishes, couscous payasam, poppy seed milk mixture is mixed with cardamom, coconut milk, sugar and raisins. In Israel, these seeds were the main traditional dish during Purim, but in time they were replaced by nuts and fruits. In some of the countries in the central part of Europe, particularly in Hungary and Austria, traditional sweet dishes such as Germknodel and Strudel are cooked with poppy seeds.

Paste

Some fillings in confectioneries cannot be made without ground poppy seeds combined with milk or butter and sugar. Such fillings are extensively used in croissants and poppy seed rolls. To make the taste more unique, they may be blended with rum, lemon, orange zest, cinnamon and vanilla with raisins, heavy cream, or with chopped blanched walnuts or almonds added. In different pastries, it is feasible to substitute sugar for syrup, jam or any other kind of sweeteners.

Health Benefits

The unique health benefits of poppy seeds can hardly be overestimated. The most striking and vital of them are:

* Serving as an abundant mineral source.
Poppy seeds are full of a wide range of mineral components such as iodine, magnesium, manganese, copper and zinc.
* Containing other important ingredients.
These seeds provide a variety of nutritive materials, including riboflavin, thiamine, oxalic acid, lecithin, and amorphous alkaloid.
* Promoting your enzymes.
Poppy seeds tend to intensify enzymes in your body such as diastase, lipase, nuclease, and emulsin.
* Providing your body with fatty acids.
The various forms of poppy seeds will nourish you with fatty acids, particularly the omega-3 fatty acids, which are crucial for your metabolism and overall health.
* Being a vigorous source of carbohydrates.
Poppy seeds are proved to contain carbohydrates, which are indispensable for supplying your body with a sufficient level of energy for daily activity.
Shipping & Returns

Shipping Time: Most orders received before 3:00 PM EST will ship not later than the next business day, provided the product ordered is in stock. Most orders received after 3:00 PM EST will ship not later than the second business day. Orders are not processed or dispatched on Sunday. For more information check our Shipping & Return Policy
Storage

Store in a cool,dry place away from Moisture, Light, Oxygen
Share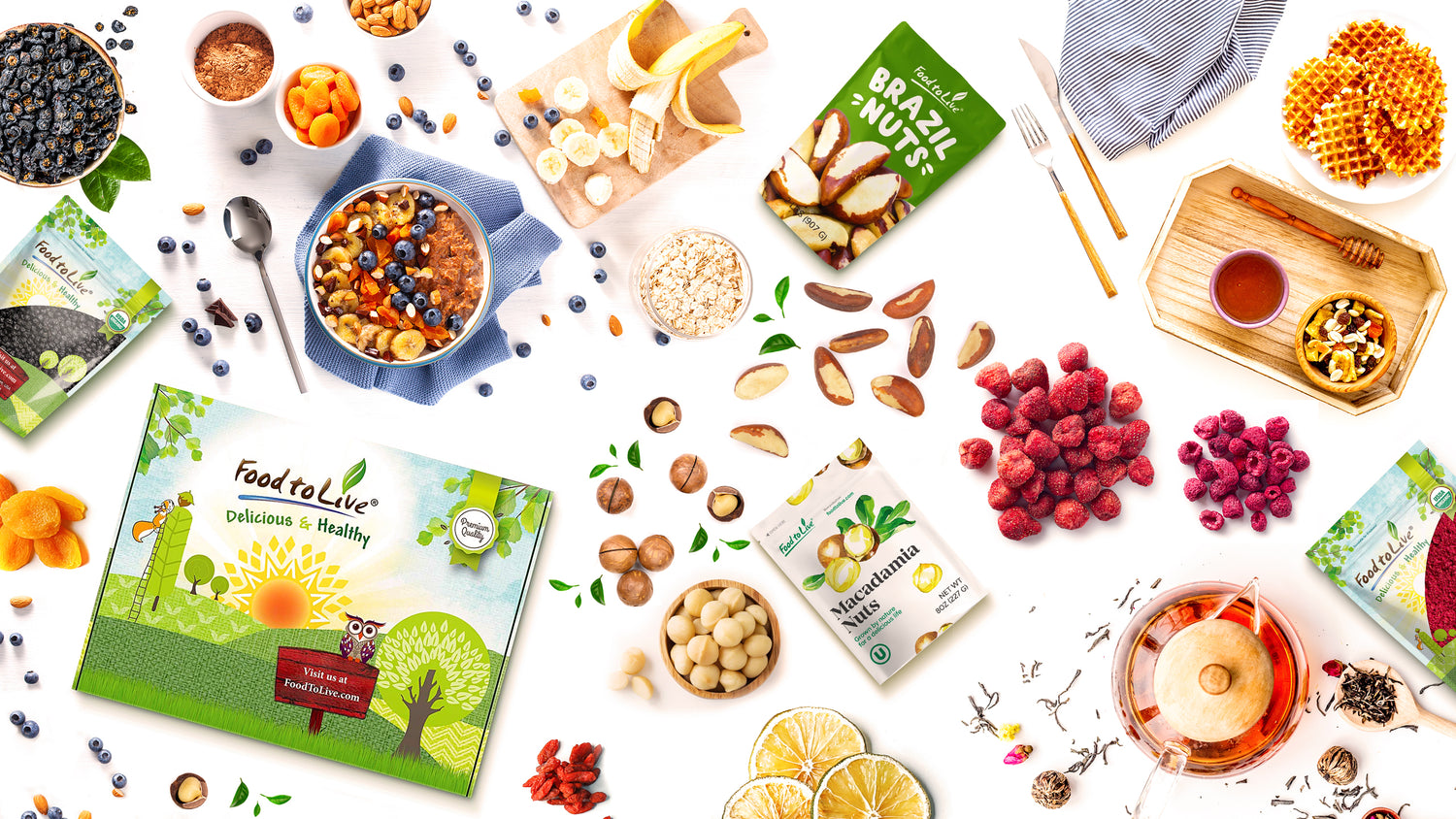 Food to Live was created to give people easy access to delicious and wholesome foods.
We offer a wide range of organic and raw foods that would be a great addition to any diet.
We choose products that can positively impact the body, such as dried fruits, nuts, seeds, grains, powders, flours, spices, and legumes.
Shop more products