Allspice Berries — Non-GMO Verified, Whole, Kosher, Raw, Vegan
Regular price
$0.00 USD
Sale price
$5.99 USD
Unit price
per
Sale
Sold out
✔️PREMIUM QUALITY & NON-GMO VERIFIED: Whole Allspice Berries by Food to Live are of Premium Quality and Non-GMO Verified. They contain no additives and are cholesterol free.
✔️KOSHER & VEGAN PALEO KETO: Our Allspice Berries are Kosher and suitable for various diets, including Vegan, Vegetarian, Paleo, and Keto (in moderation).
✔️HIGHLY NUTRITIOUS: Food to Live Whole Allspice Berry Spice is super rich in Calcium, Potassium, Magnesium, Vitamins A and C, Phosphorus, and Folate.
✔️VERSETILE SPICE: Allspice Berries is a super aromatic seasoning that's perfect for spicing baked goodies, grains, pickling, and even warm beverages. Grind these whole berries and use as a base for homemade spice blends.
✔️WHOLE BERRIES PERFECT FOR GRINDER REFILL: Whole Allspice Berries are excellent if you prefer freshly ground spices. Use these berries for your refillable grinder at home and enjoy authentic fragrance of allspice every time.
Allspice, also known as Jamaican pepper, is a spice renowned for its ability to add incredible flavor to many foods. It is widely used in Mexican and Central American cuisines. It originates from the Caribbean region and has been popular with the local tribes for many centuries.

The spice tastes well either whole or ground, but the former is better to use in marinades and meat dishes.

Health Benefits

Its ability to make many foods more delicious is not the only great thing about whole allspice. This particular spice also offers some significant health benefits that give you more reason to use it more often.

These benefits are:

* Treating indigestion
Some of the allspice elements increase motility of the gastrointestinal tract. They also facilitate the production of certain enzymes. It results in improved digestion and allows the spice to relieve stomachache in some cases.
* Treating inflammation
Allspice possesses potent anti-inflammatory properties and can be used to treat stomach flu and other similar conditions. Its effect on other inflammatory processes isn't particularly high.
* Mild anesthetic effect.
The berries of this spice contain an essential oil called eugenol. It can be used as a local anesthetic and antiseptic. It is one of the reasons that explain why allspice can help relieve stomachache. Oils derived from this plant can be used for treating severe infections caused by E. coli, L. monocytogenes, and Salmonella.
* High nutritional value.
Although you won't eat enough spice to make a significant effect on your daily intake of essential nutrients, it is good to know that even a small amount of it you use when cooking contains these vital elements. It is exceptionally rich in minerals, including copper, potassium, iron, and manganese.

Culinary Uses

Allspice can be used in a great variety of dishes. It is perfect for vegetarians as it makes a great addition to veggie-based curries, sauces, and soups. Many Caribbean peoples add it to various liquors. For example, Jamaican dram is made from this spice.
Shipping & Returns

Shipping Time: Most orders received before 3:00 PM EST will ship not later than the next business day, provided the product ordered is in stock. Most orders received after 3:00 PM EST will ship not later than the second business day. Orders are not processed or dispatched on Sunday. For more information check our Shipping & Return Policy
Storage

Store in a cool,dry place away from Moisture, Light, Oxygen
Share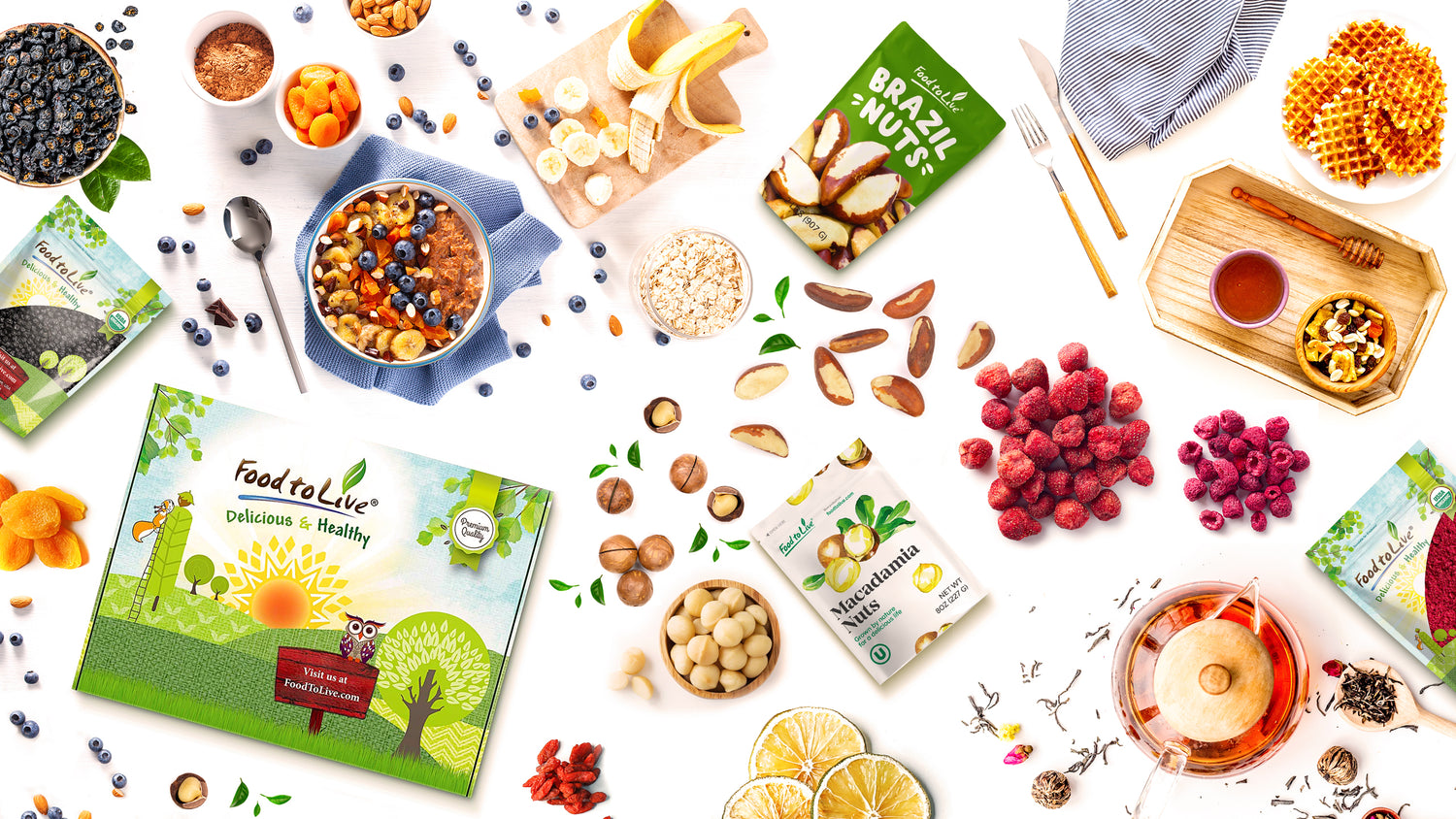 Food to Live was created to give people easy access to delicious and wholesome foods.
We offer a wide range of organic and raw foods that would be a great addition to any diet.
We choose products that can positively impact the body, such as dried fruits, nuts, seeds, grains, powders, flours, spices, and legumes.
Shop more products