Antioxidant Mix of Sprouting Seeds - Broccoli, Clover, Alfalfa, Kosher, Raw, Vegan - by Food to Live
Regular price
$0.00 USD
Sale price
$57.49 USD
Unit price
per
Sale
Sold out
The antioxidant mix of sprouting seeds, which is available at our store, is a unique and tasty blend of the most popular seeds, including broccoli, alfalfa, and clover. This unique combination of seeds is especially tasty and nutritious, as they all have a pleasant and nutty flavor. These foods can be added to salads, main dishes, sandwiches, and green smoothies. The antioxidant mix is a really great alternative to synthetic vitamins that contains natural nutrients and provide great health benefits.

Health Benefits of Our Antioxidant Mix of Sprouting Seeds

* The rich content of vitamins, minerals, and amino acids in the sprouting seeds is 50 times higher than in fruits and vegetables. Therefore, the mix of sprouting seeds is an indispensable source of nutrients for the body.
* The sprouting seeds of the alfalfa have a high content of vitamins B1, B2, E, K, D, and vitamin A. They also contain minerals such as phosphorus, calcium (5 times as much as milk), magnesium, iron, potassium, sulfur, and a large amount of protein. Alfalfa sprouting seeds are extremely beneficial to health, as they are used for the prevention of anemia, bleeding, and osteoporosis.
* Broccoli sprouting seeds strengthen the body, improve digestion, have tonic and mineralizing effects, and protect the body from free radicals. They contain large quantities of vitamins (A, B, C, E) and minerals (potassium, calcium, iodine, magnesium, and sulfur). The antioxidant sprouting seeds of broccoli contain vitamin C, which is 500 times more than in broccoli. The regular consumption of sprouting seeds prevents the development of atherosclerosis and cataracts. It improves heart function, supports thyroid function, and prevents aging of the body.
* Clover sprouting seeds are rich in proteins. They contain vitamins (A, B, C, E) and minerals (phosphorus, potassium, magnesium, and calcium). These foods have an antispasmodic and relaxing effect on the nervous system, and will also purify the blood. Clover sprouting seeds are one of the indispensable ingredients in women's diet, as they contain phytoestrogens, and also have antimicrobial, antibacterial, and anti-inflammatory effects. They are used to help restore the acid-alkali balance, prevent the development of atherosclerosis, and remove toxins.

How to Sprout Seeds at Home

1. The easiest way to sprout seeds is on a flat plate, covered with a cheesecloth.
2. Thoroughly rinse the seeds in cold water.
3. Lay out the seeds in a thin layer on a plate and cover them with a cheesecloth.
4. Pour some room temperature clean water over them - the water should barely cover the seeds.
5. The plate should be put in a dark and warm place. The cheesecloth should be kept moist at all times.
6. In 1-3 days, the seeds will sprout. Place them on a dark, damp cloth and leave them for 2 more days.
7. After that, rinse them once more so that the sharp smell will fade, and use them in your food.
8. The seeds should be stored for no longer than 2 days in a cool place.
Shipping & Returns

Shipping Time: Most orders received before 3:00 PM EST will ship not later than the next business day, provided the product ordered is in stock. Most orders received after 3:00 PM EST will ship not later than the second business day. Orders are not processed or dispatched on Sunday. For more information check our Shipping & Return Policy
Storage

Store in a cool,dry place away from Moisture, Light, Oxygen
Share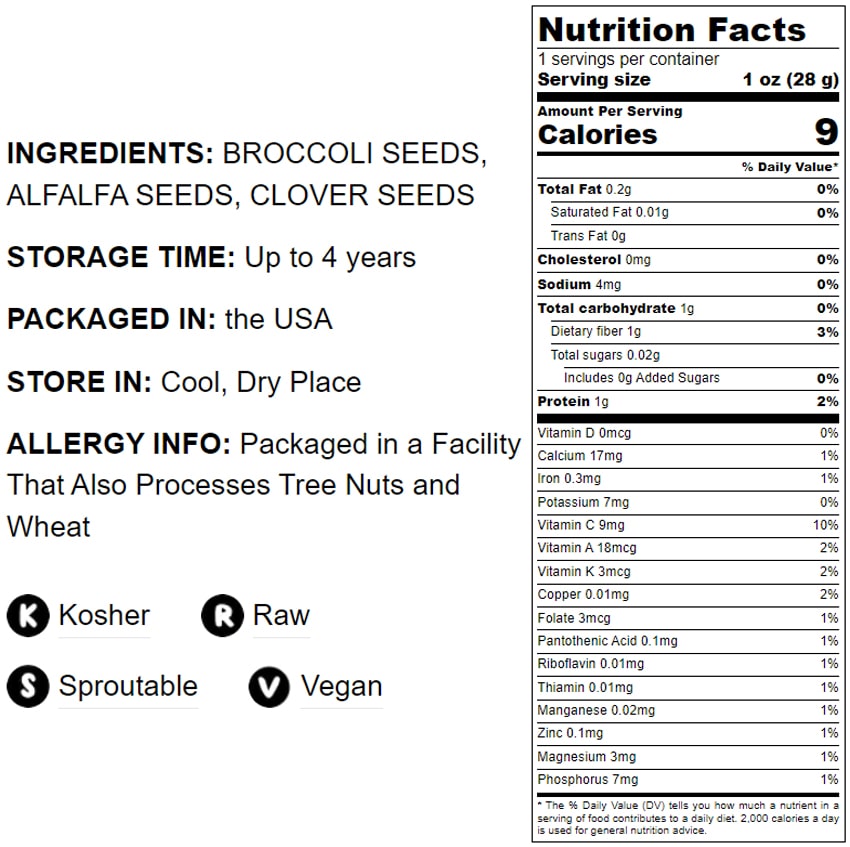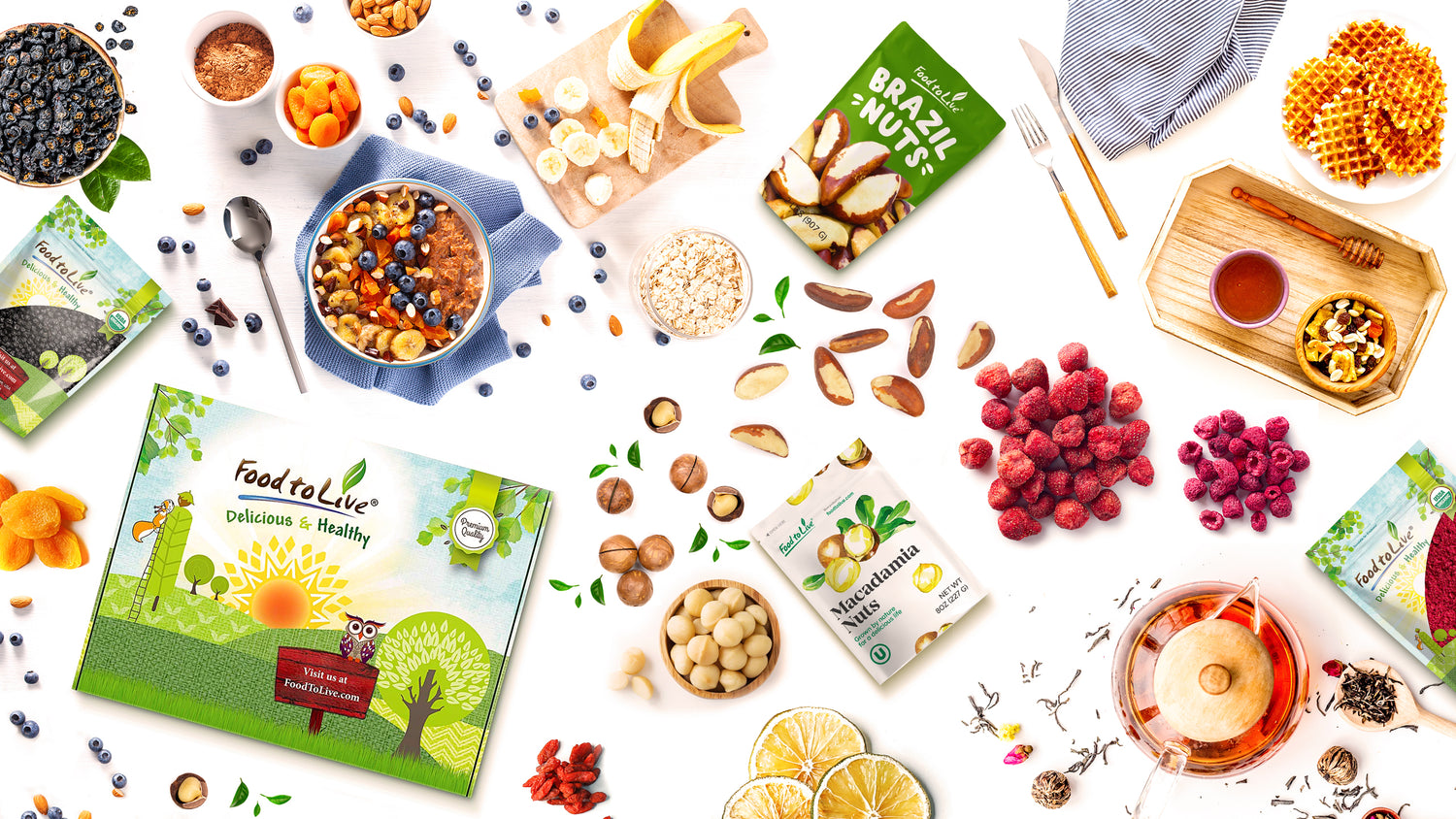 Food to Live was created to give people easy access to delicious and wholesome foods.
We offer a wide range of organic and raw foods that would be a great addition to any diet.
We choose products that can positively impact the body, such as dried fruits, nuts, seeds, grains, powders, flours, spices, and legumes.
Shop more products