California Zante Currant Raisins - Sun-Dried Seedless Grapes, Unsweetened, Unsulfured, No Added Oil, Vegan, Kosher, Bulk. Tangy-Sweet, Chewy, and Meaty. Great for Healthy Trail Mix Snack
Regular price
$0.00 USD
Sale price
$9.49 USD
Unit price
per
Sale
Sold out
These tiny Zante Currants, which are in fact, desiccated grapes, originally come from Greece and were imported into the US around 1900s. Food to Live Zante Raisins are grown and sun-dried in California, and are 100% pure, containing no additives (no oils and no sugars). They have a distinct tangy-sweet flavor which will complement almost any dish.

Zante Currant Raisins differ from Sultana, and Thompson varieties as they are made from Black Corinth grape cultivar and are way smaller in size. This type is also considered to be the richest in antioxidants. Moreover, our California Zante Currant Raisins are seedless.

Dried Zante Currant Raisins have versatile uses. For example, you can eat them as a nutritious snack or add them to trail mixes. Bakers love to include this ingredient in bread, muffins, scones, and buns recipes since it acts as a natural sweetener. Besides, Dried Zante Currants is a perfect addition to your morning oatmeal or muesli. Sometimes chefs use them in sauces for a more exquisite flavor. However, if you are planning to stock up, please, bear in mind that Food to Live Zante Raisins do not contain any preservatives, so they can go bad if stored improperly. Keep them in an airtight container (glass is preferable) in a cool dry place.

Zante Dried Currants have low fat content and can greatly contribute to your daily fiber intake. Just a handful of these dried grapes provides 2 grams of dietary fiber. Moreover, they are an excellent source of Zinc, Magnesium, Iron, and especially Potassium. Thanks to carbohydrates and Vitamin B content, Zante Raisins will help you to stay energized throughout the day.
Shipping & Returns

Shipping Time: Most orders received before 3:00 PM EST will ship not later than the next business day, provided the product ordered is in stock. Most orders received after 3:00 PM EST will ship not later than the second business day. Orders are not processed or dispatched on Sunday. For more information check our Shipping & Return Policy
Storage

Store in a cool,dry place away from Moisture, Light, Oxygen
Share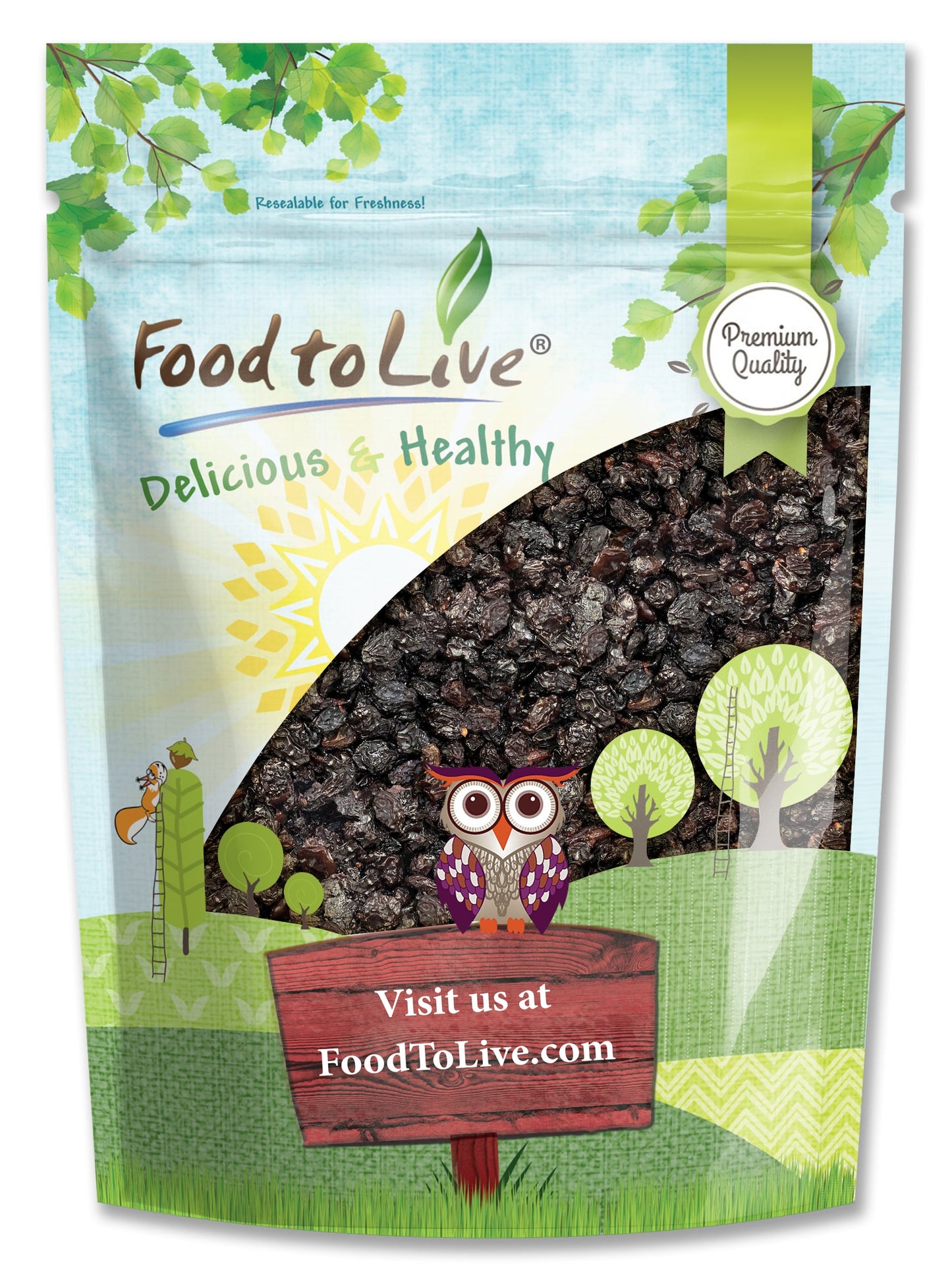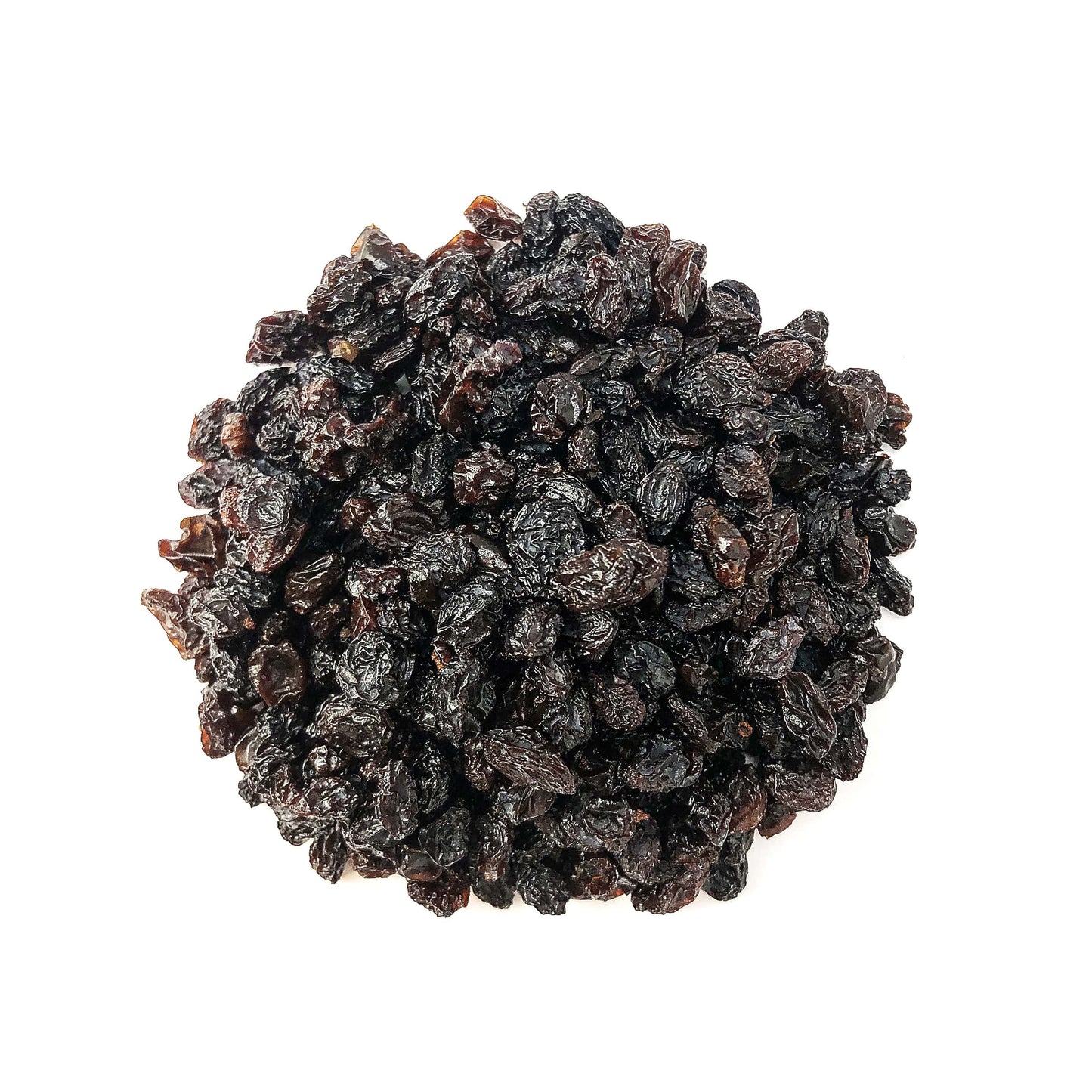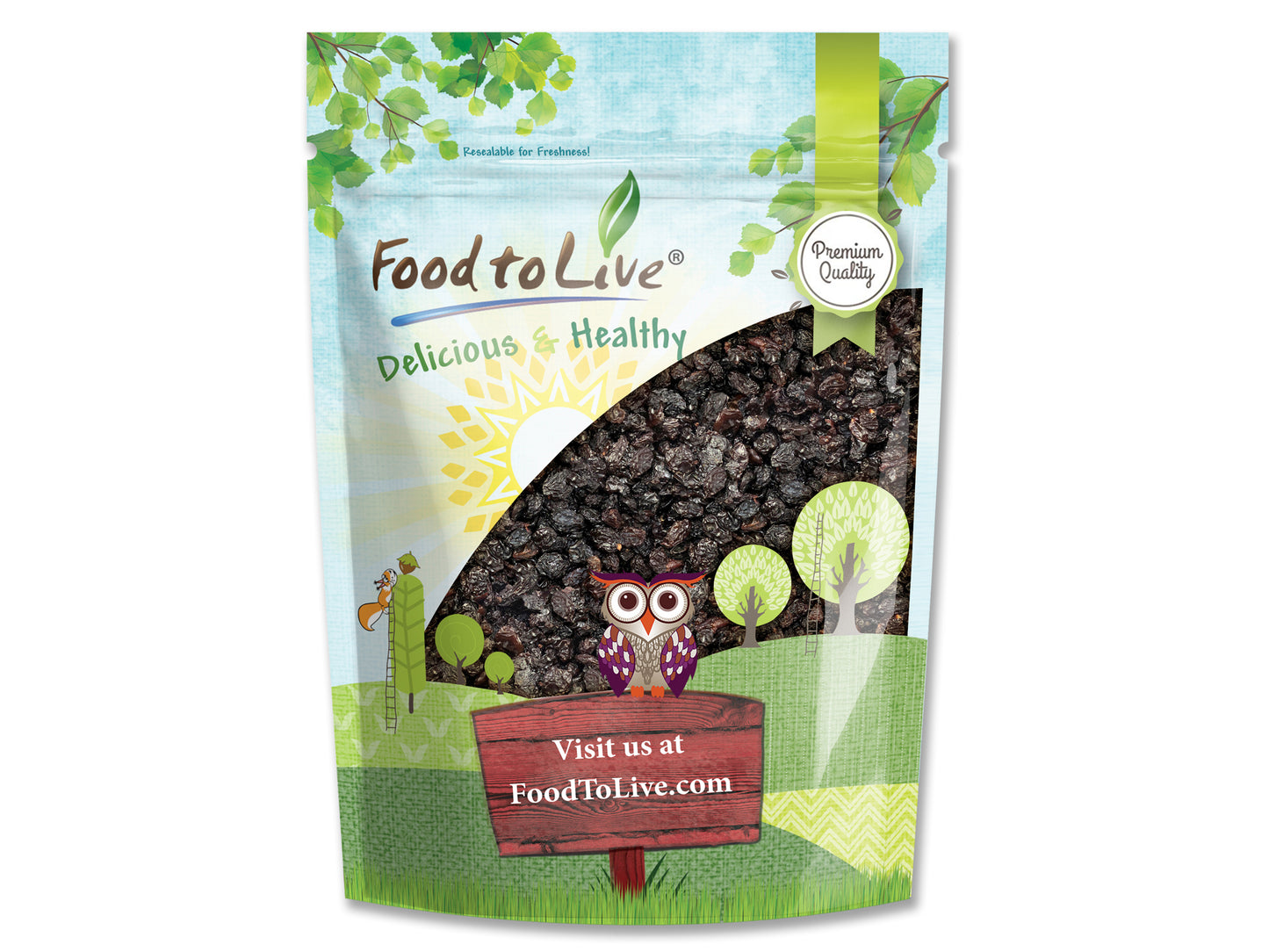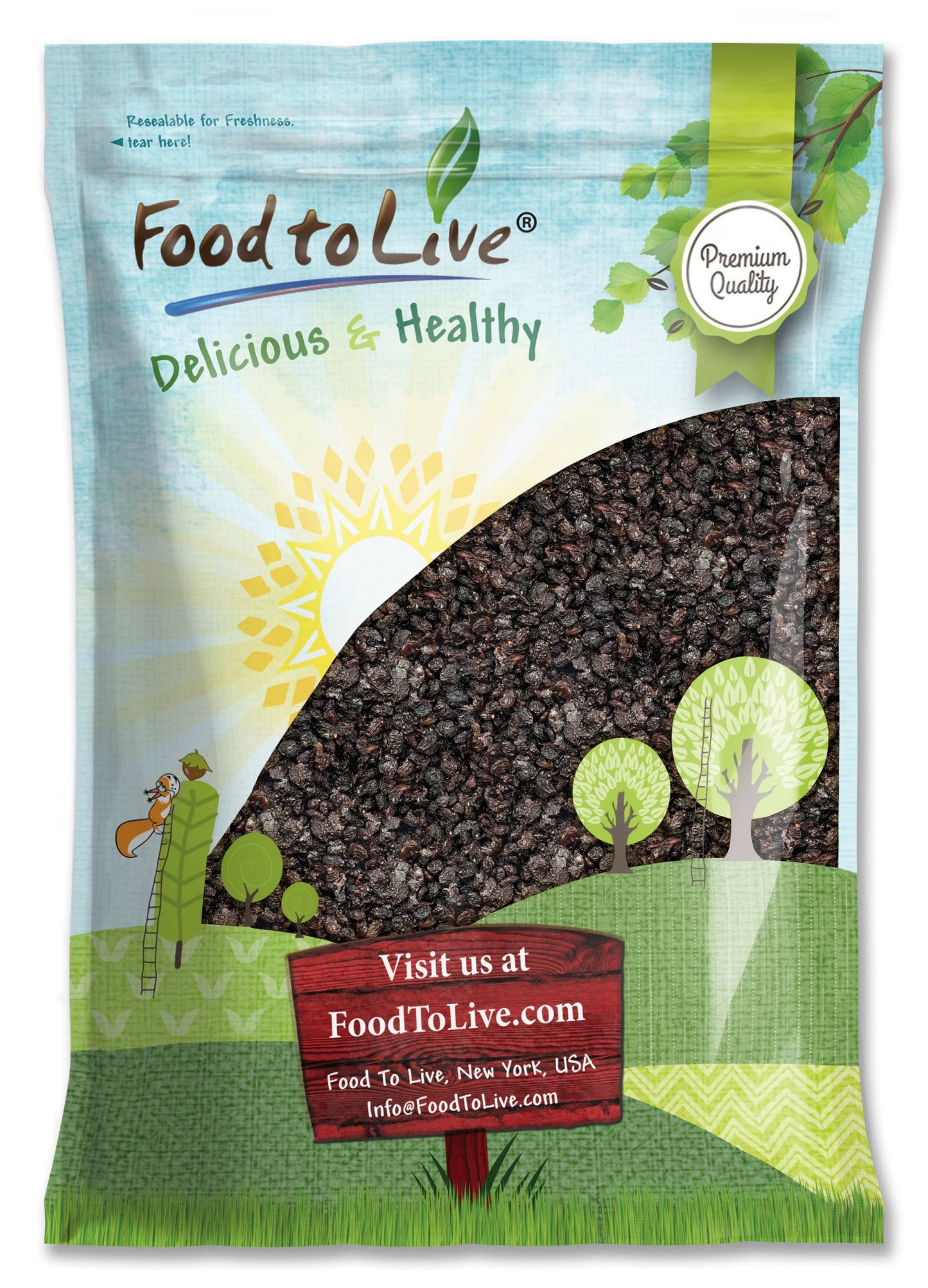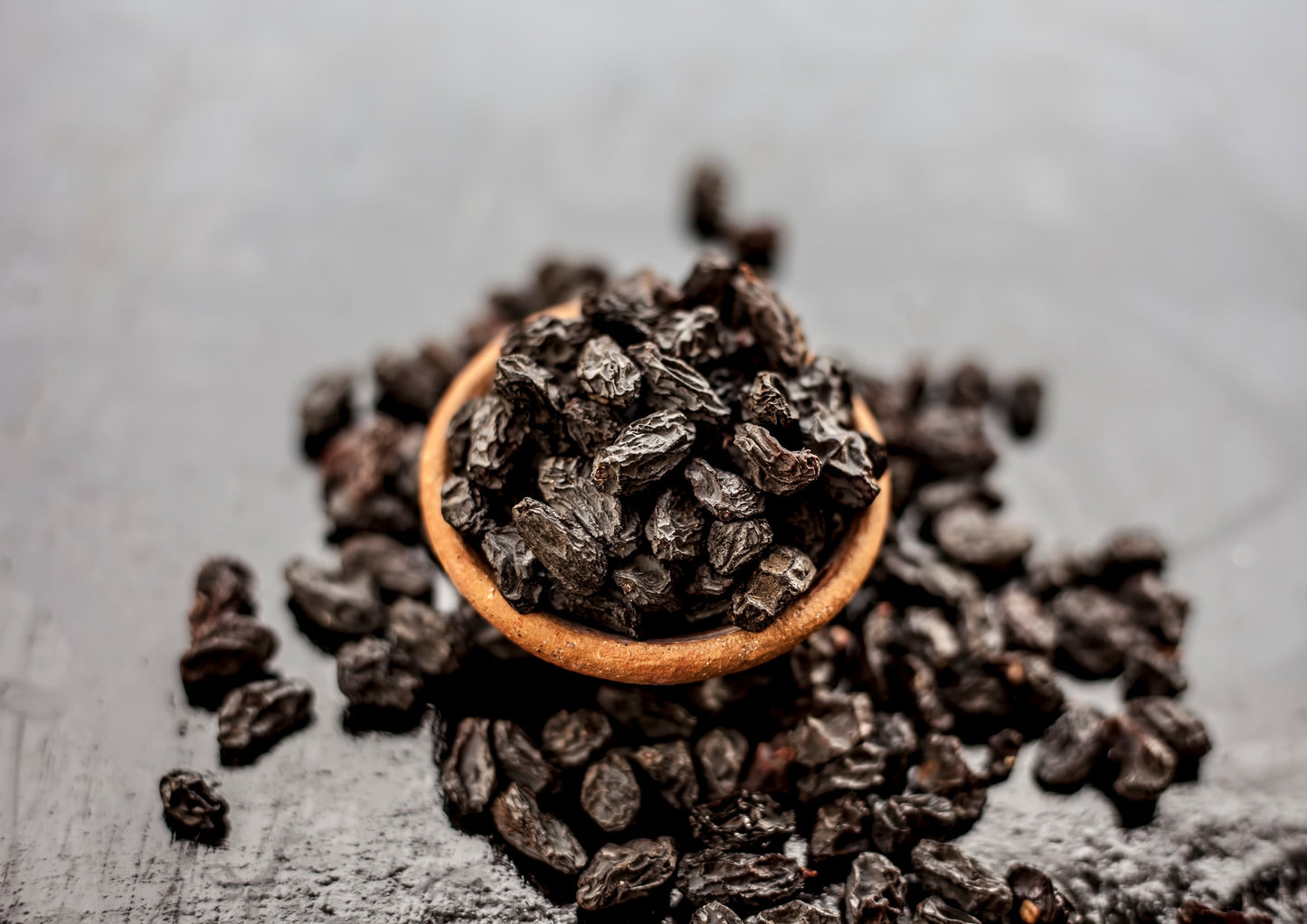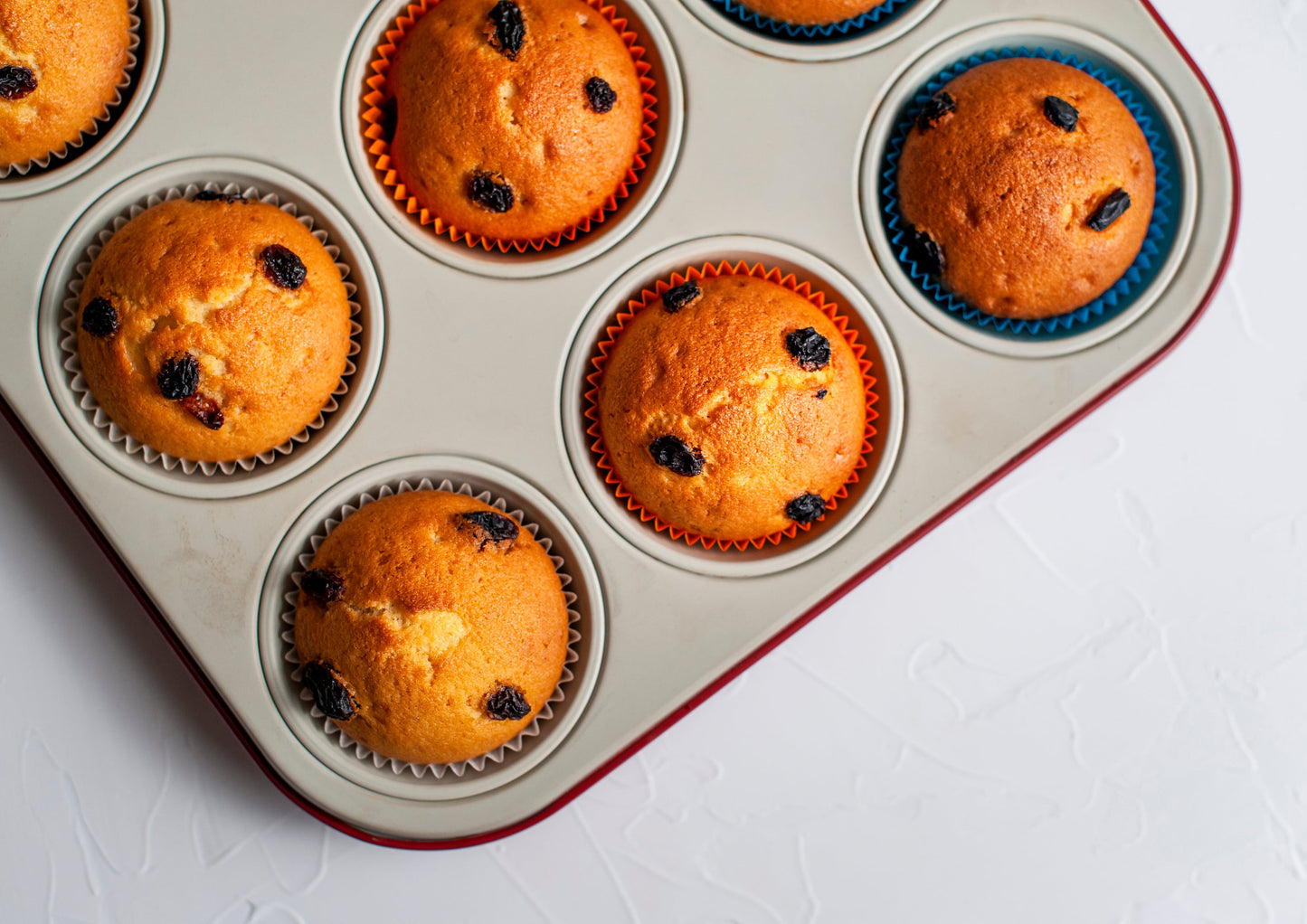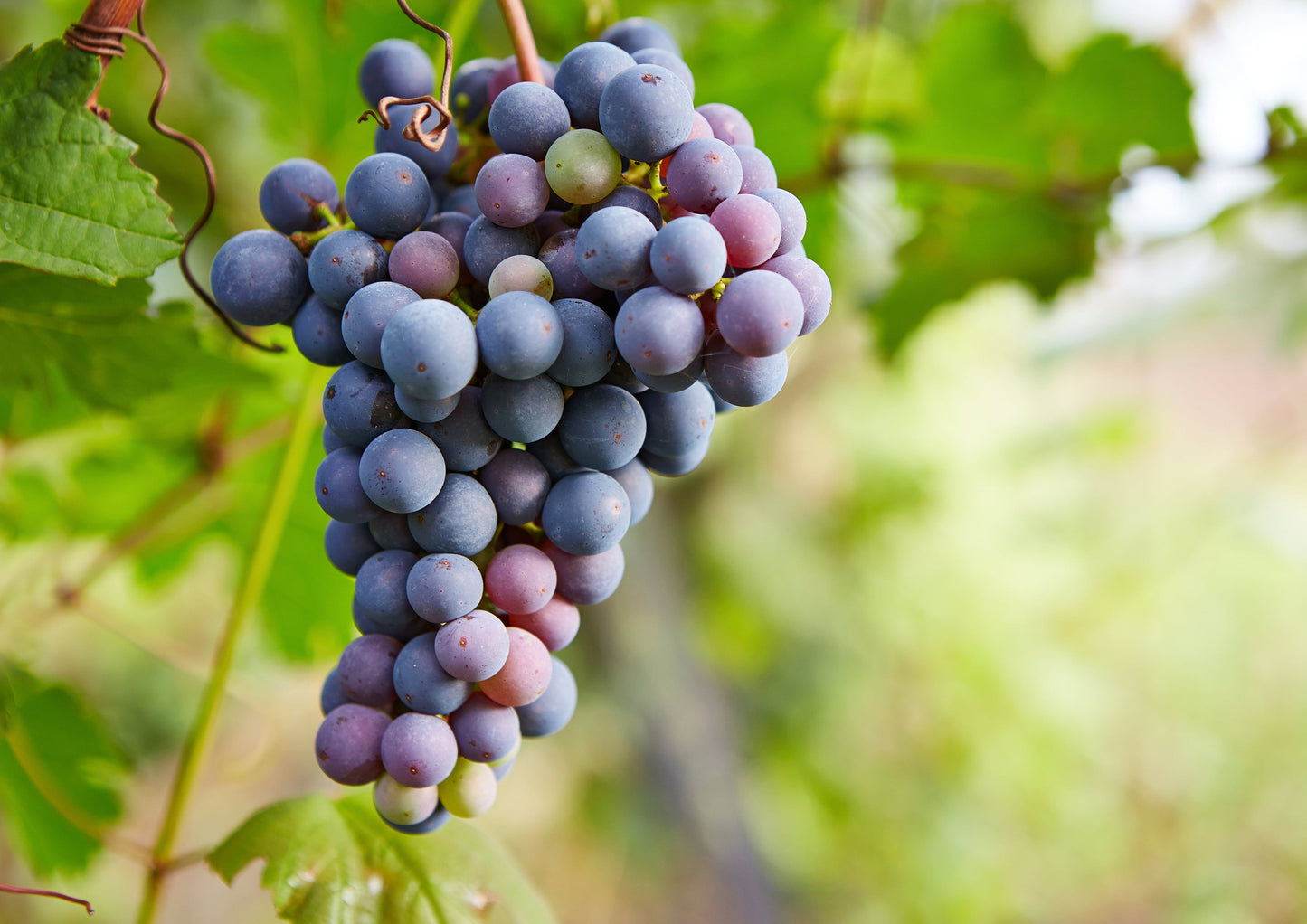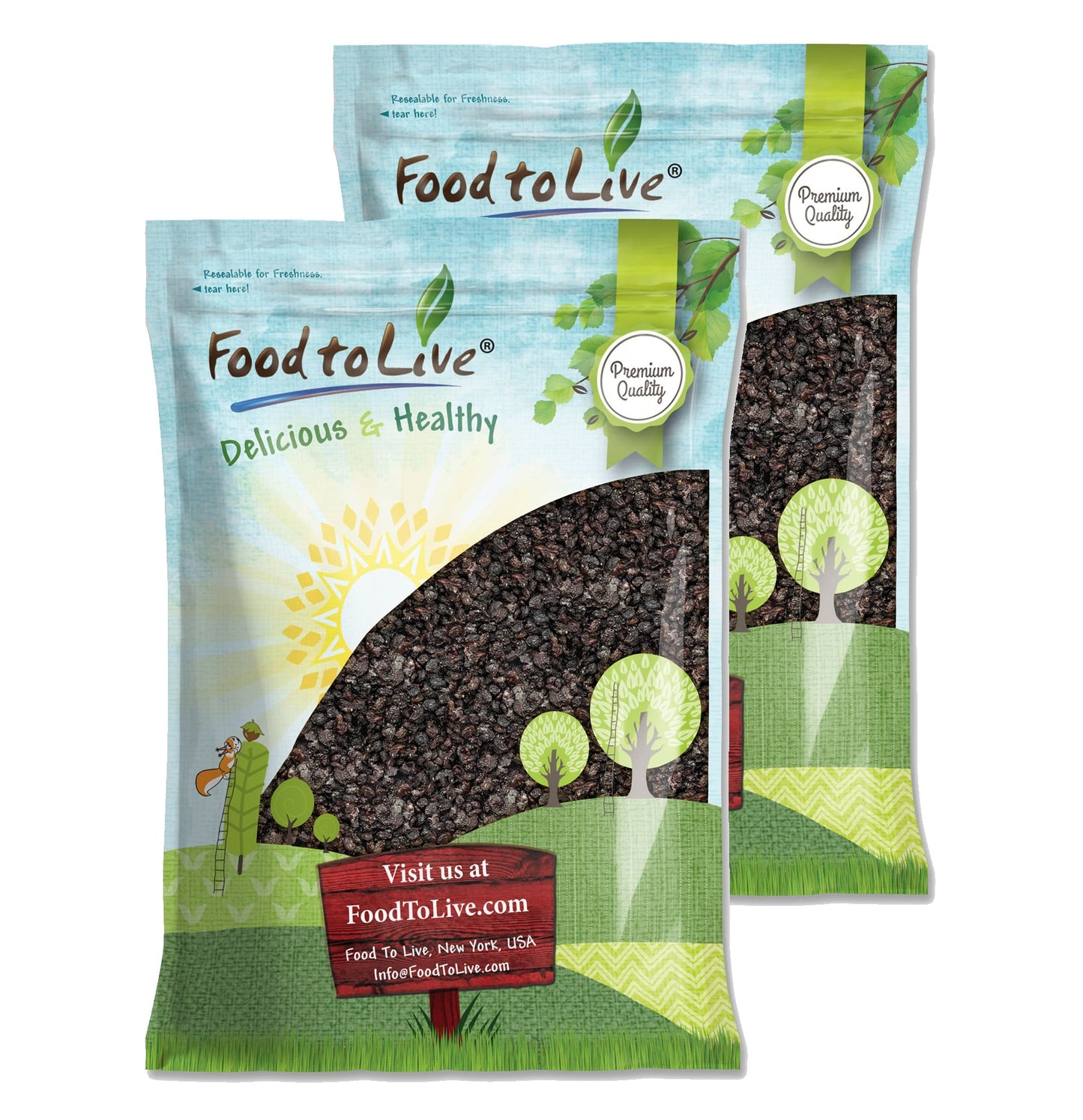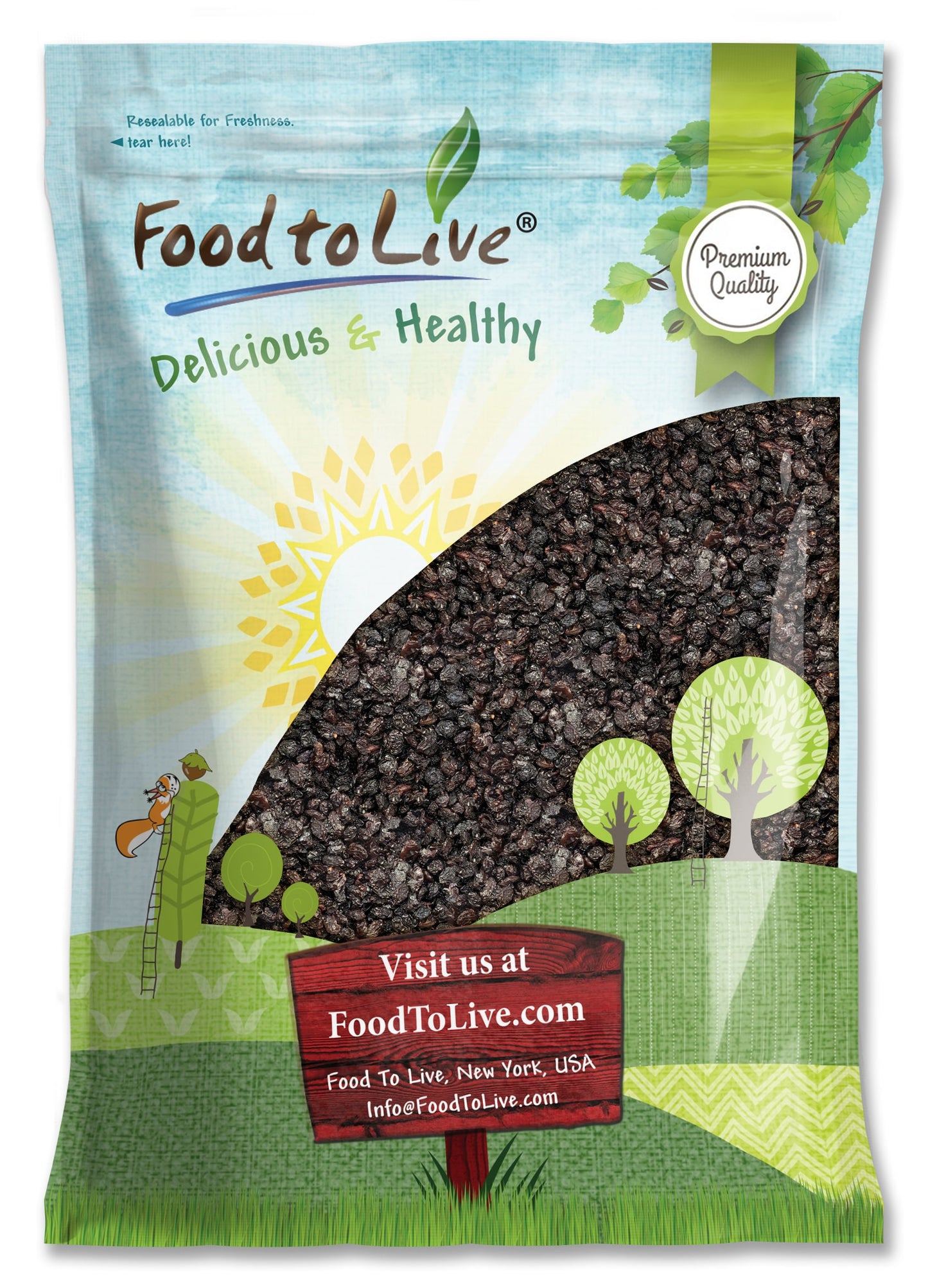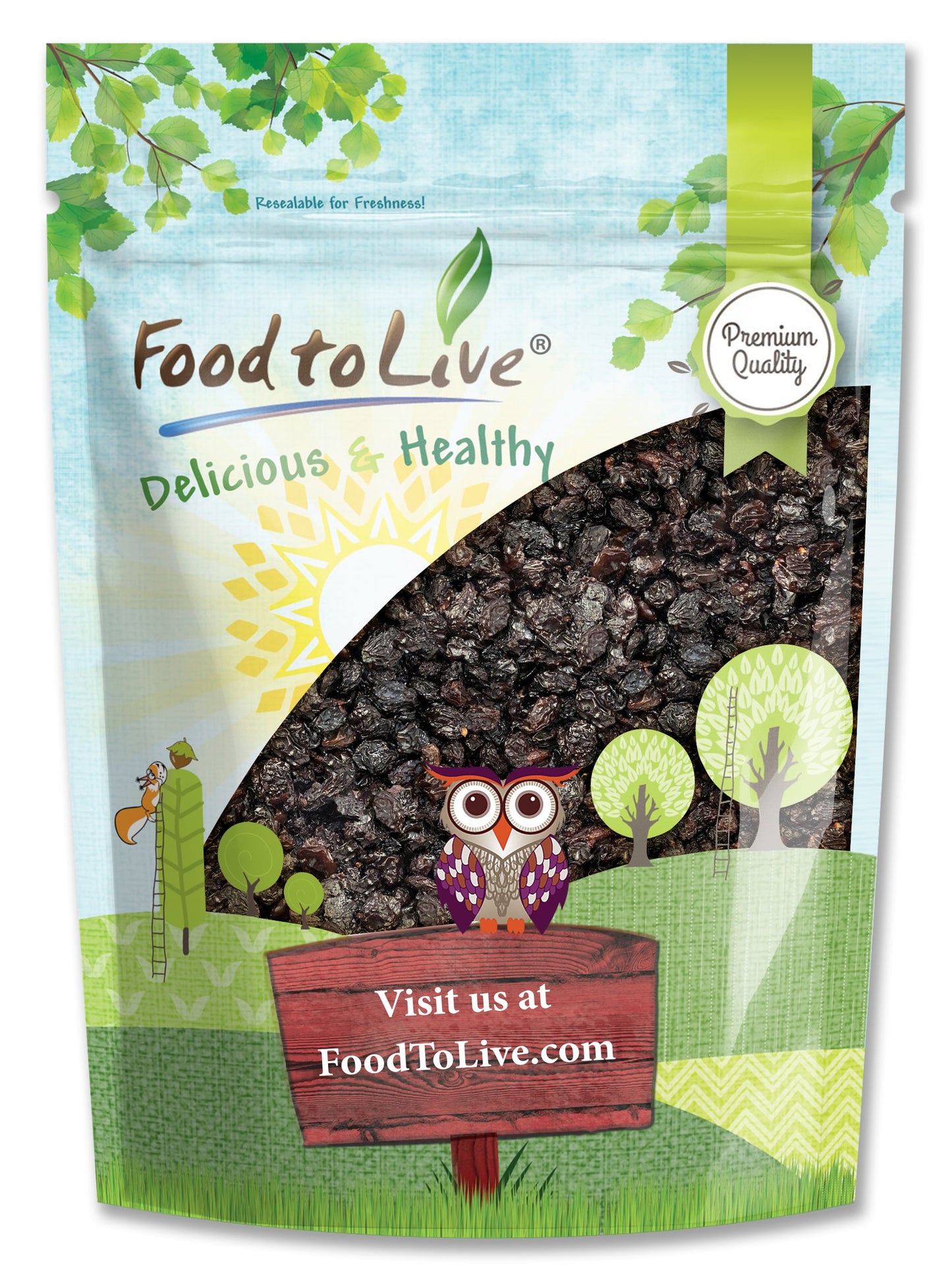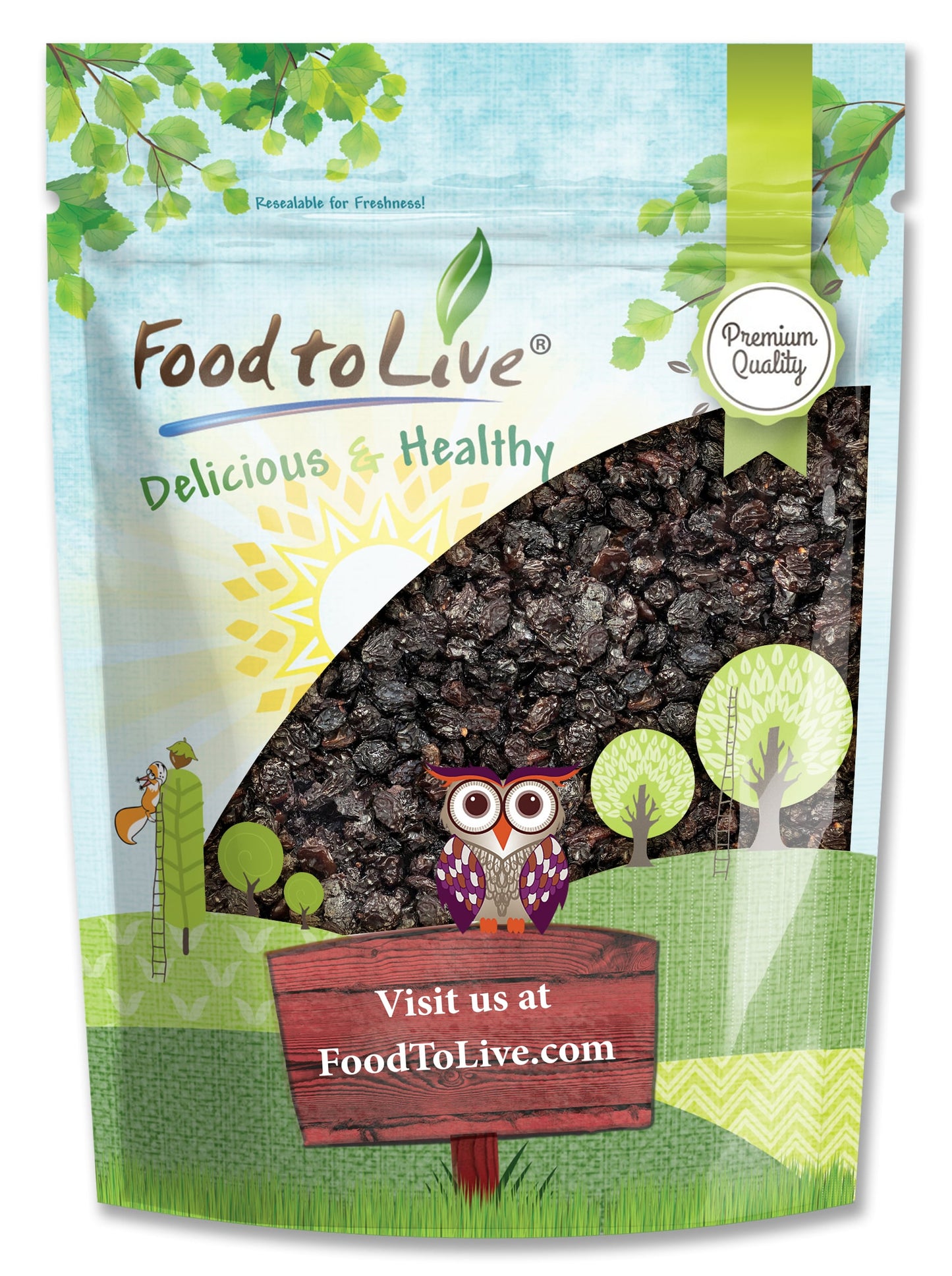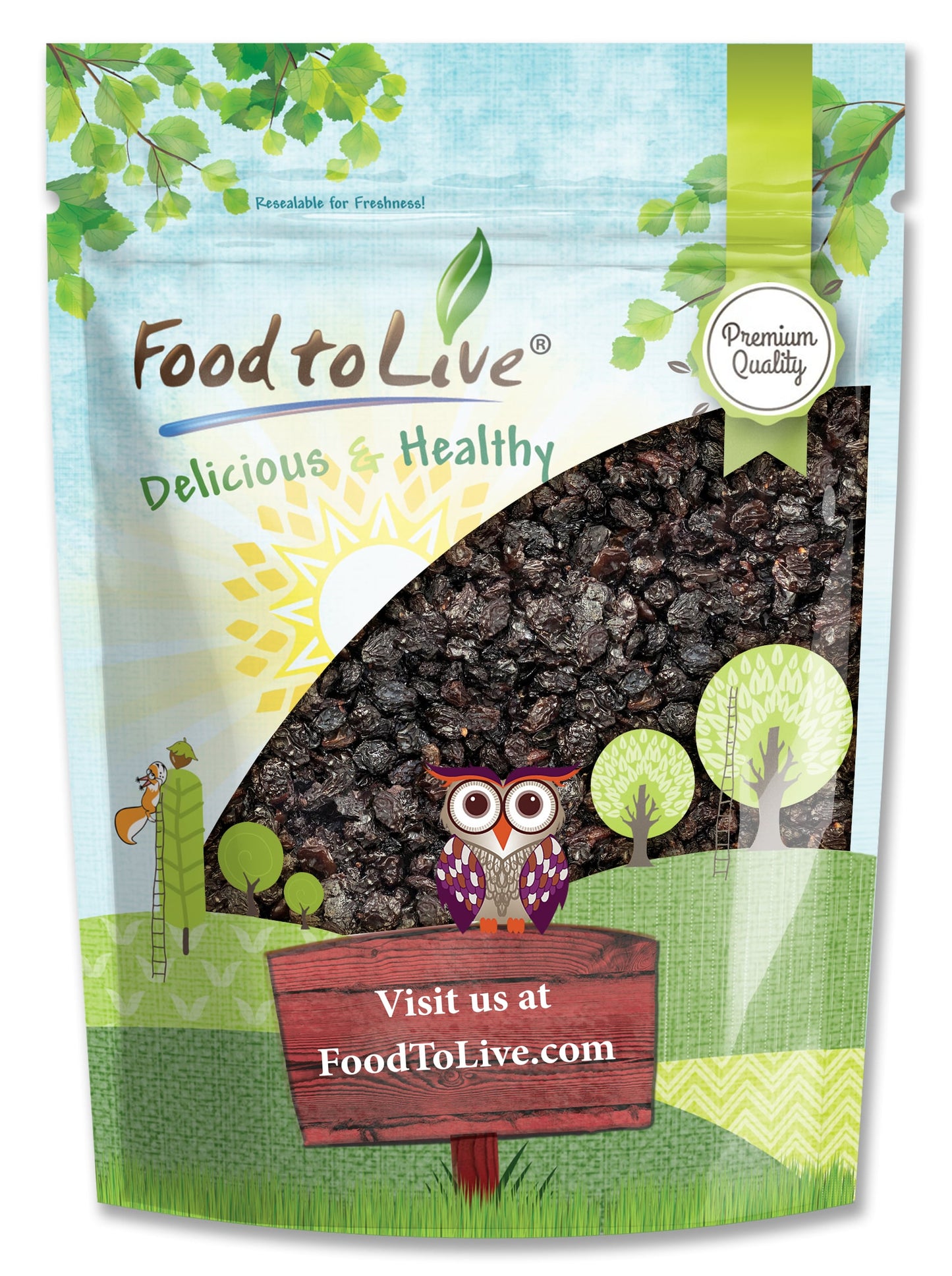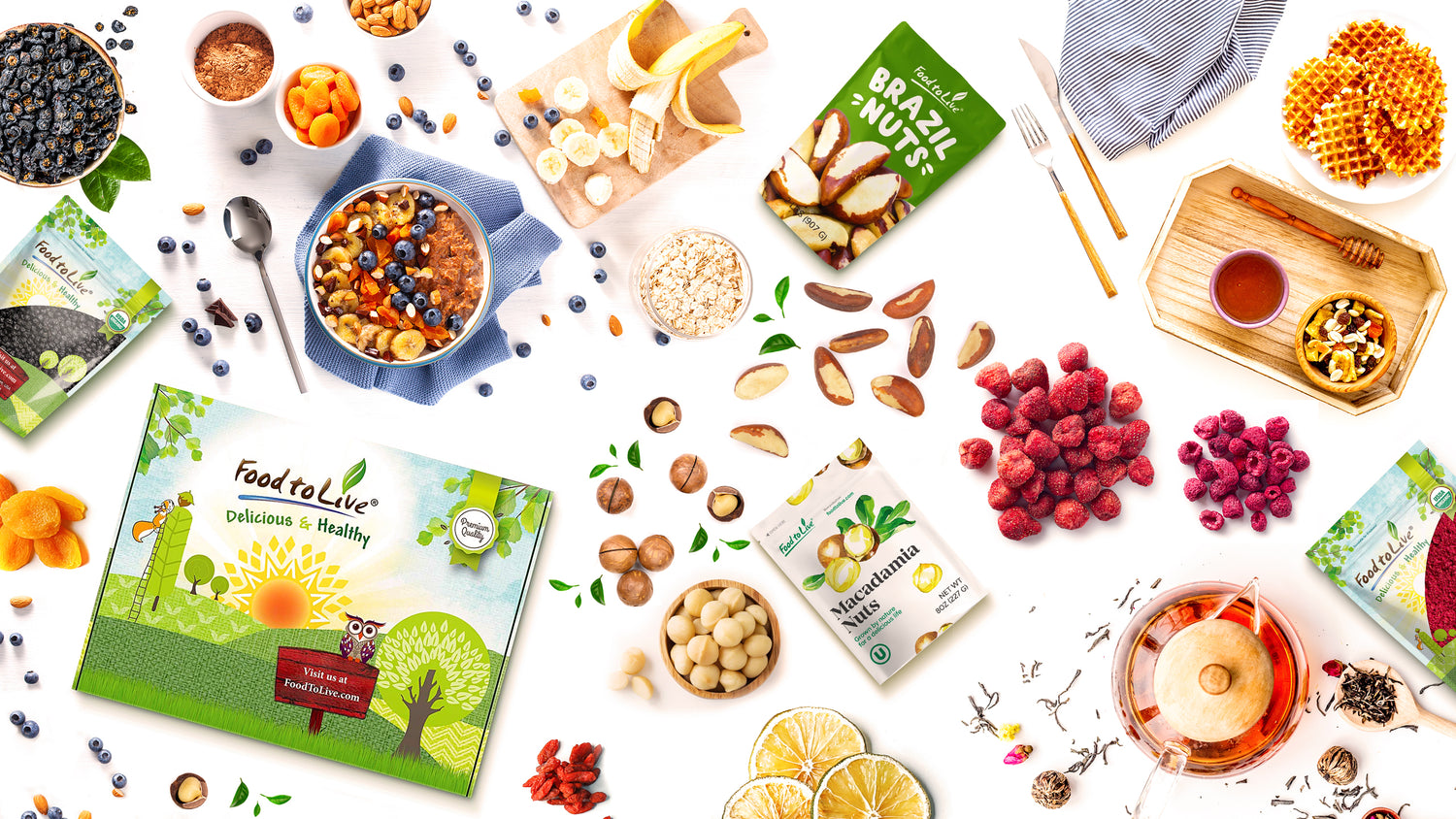 Food to Live was created to give people easy access to delicious and wholesome foods.
We offer a wide range of organic and raw foods that would be a great addition to any diet.
We choose products that can positively impact the body, such as dried fruits, nuts, seeds, grains, powders, flours, spices, and legumes.
Shop more products