Caraway Seeds — Non-GMO Verified, Whole Raw Dried Caraway Seeds, Kosher and Vegan, Bulk Savory Spice. Rich in Dietary Fiber and Minerals. Perfect for Rye Bread, Used in Baked Goods
Regular price
$0.00 USD
Sale price
$6.14 USD
Unit price
per
Sale
Sold out
Caraway seed is one of the most popular spices in many European cuisines. This plant is related to anise, fennel, and cumin, which explains its h3 rich aroma. As a spice, caraways seeds can be used in a variety of dishes. They are exceptionally good for soups, marinades, and breads.

Health Benefits

Caraway seeds, like many other spices, offer a variety of health benefits and have quite a few medicinal uses.

* They are rich in fiber.
Being seeds, they are packed with dietary fiber, which is one of the reasons why this particular spice is often used in homemade stomach remedies. Adding caraway to your dishes will help prevent constipation.
* Caraway seeds help get rid of bad cholesterol.
LDL cholesterol clogs your arteries, which can lead to stroke and heart disease. An unbalanced diet with too many fats boosts your levels of "bad" cholesterol sky high, so you will need a way to lower them. This spice can help you do this by binding bile salts and decreasing the rate of their reabsorption by your colon. This helps your body get rid of LDL cholesterol.
* The seeds make a potent antioxidant.
Caraway plant and seeds are full of chemical compounds that make excellent antioxidants, including zeaxanthin, lutein, carotene, etc. The importance of antioxidants cannot be underestimated where your health is concerned. They protect your body from the damage dealt by free radicals on the cellular level. Therefore, they can slow down the process of aging, prevent many dangerous diseases, and increase your natural resistance to infections.
* Caraway seeds provide vitamins and minerals.
Although, you won't eat enough of this spice to meet your daily requirements of essential nutrients, adding it to your food will definitely help you reach this goal. Caraway is packed with both vitamins and minerals, but it has more of the latter. The spice has an exceptionally high content of iron, so it's very good for people who suffer from anemia induced by iron-deficiency.
Shipping & Returns

Shipping Time: Most orders received before 3:00 PM EST will ship not later than the next business day, provided the product ordered is in stock. Most orders received after 3:00 PM EST will ship not later than the second business day. Orders are not processed or dispatched on Sunday. For more information check our Shipping & Return Policy
Storage

Store in a cool,dry place away from Moisture, Light, Oxygen
Share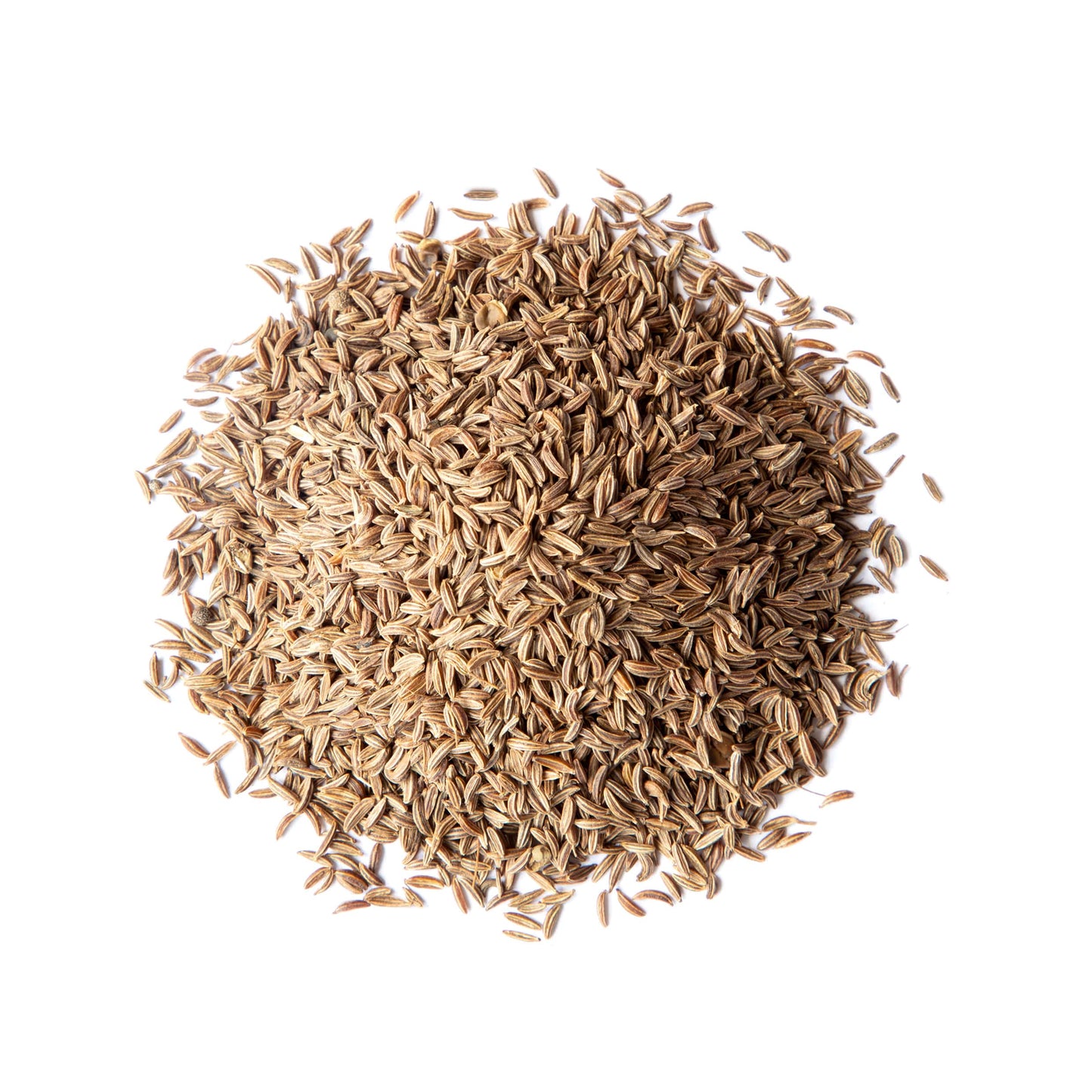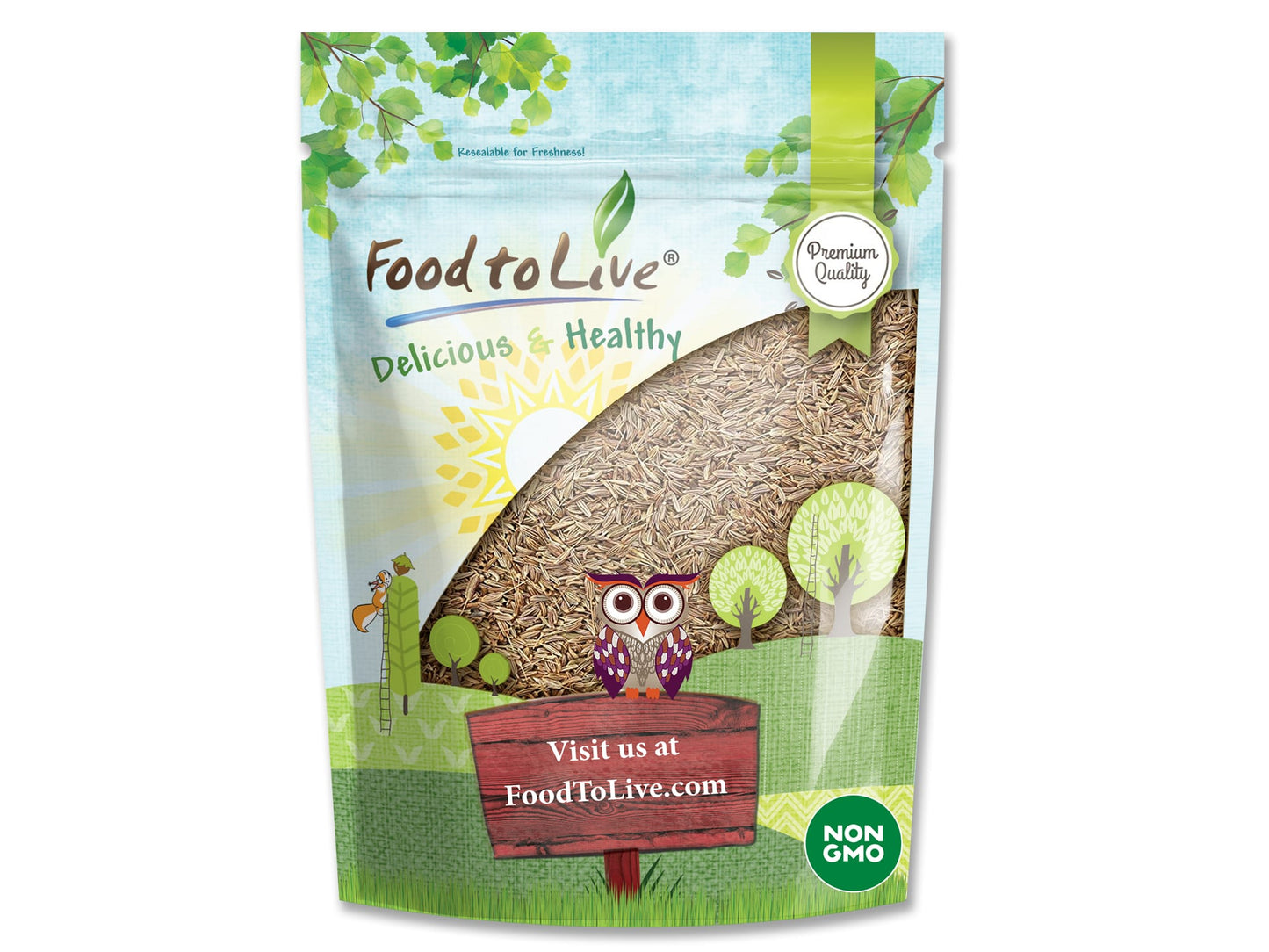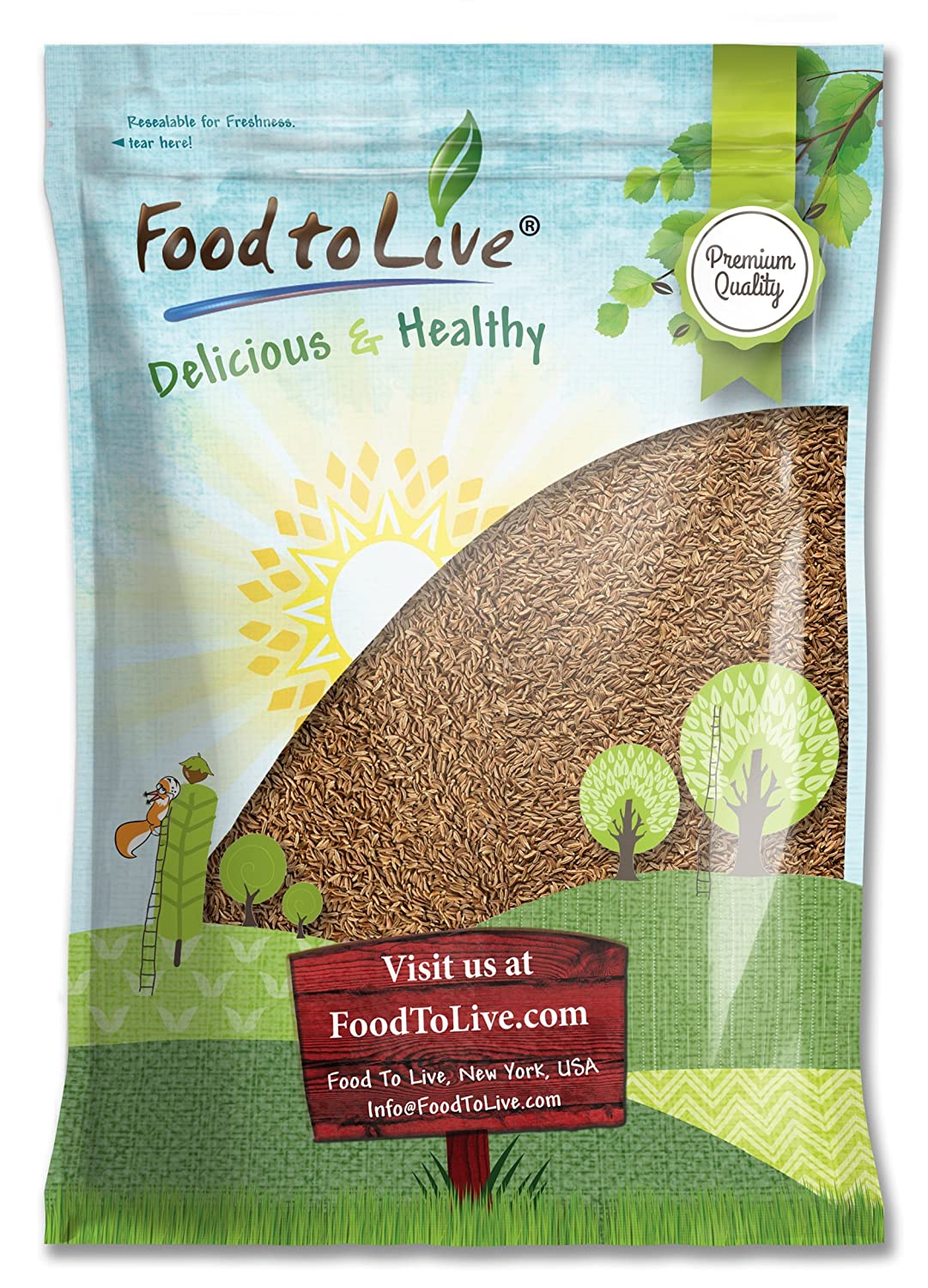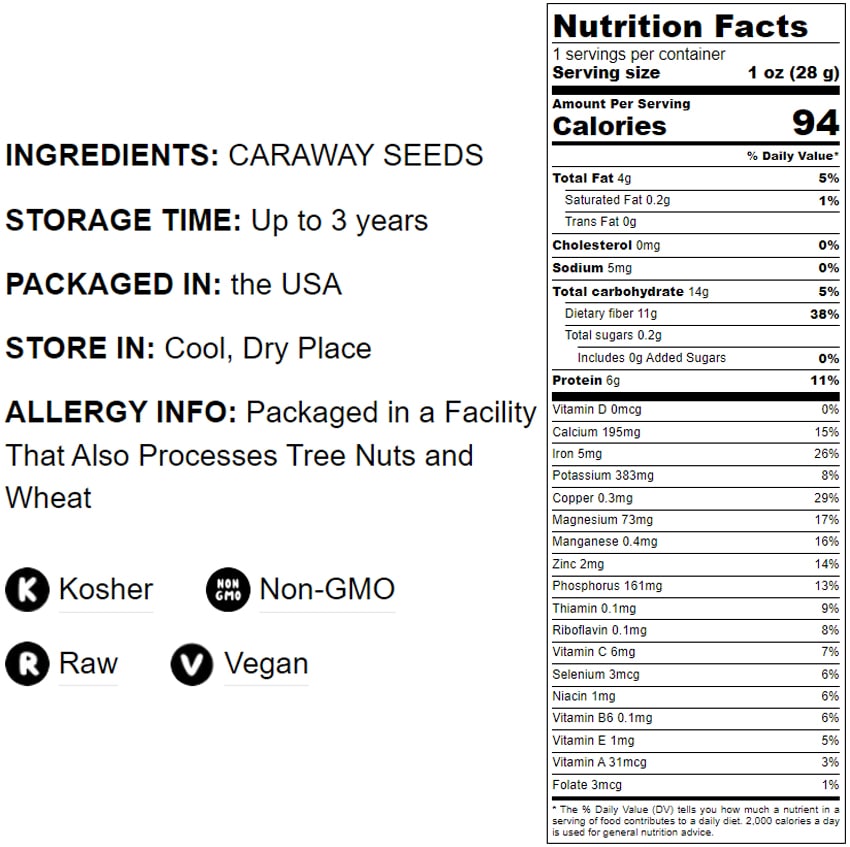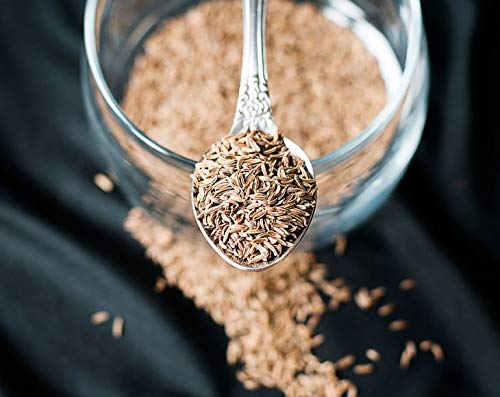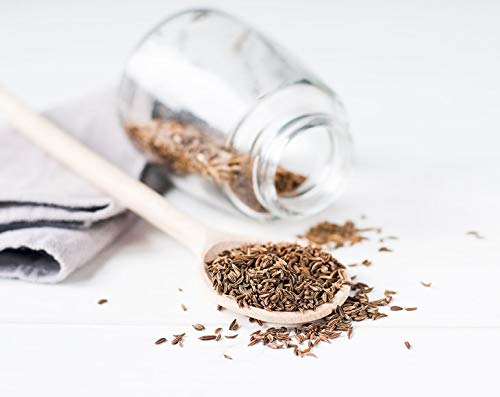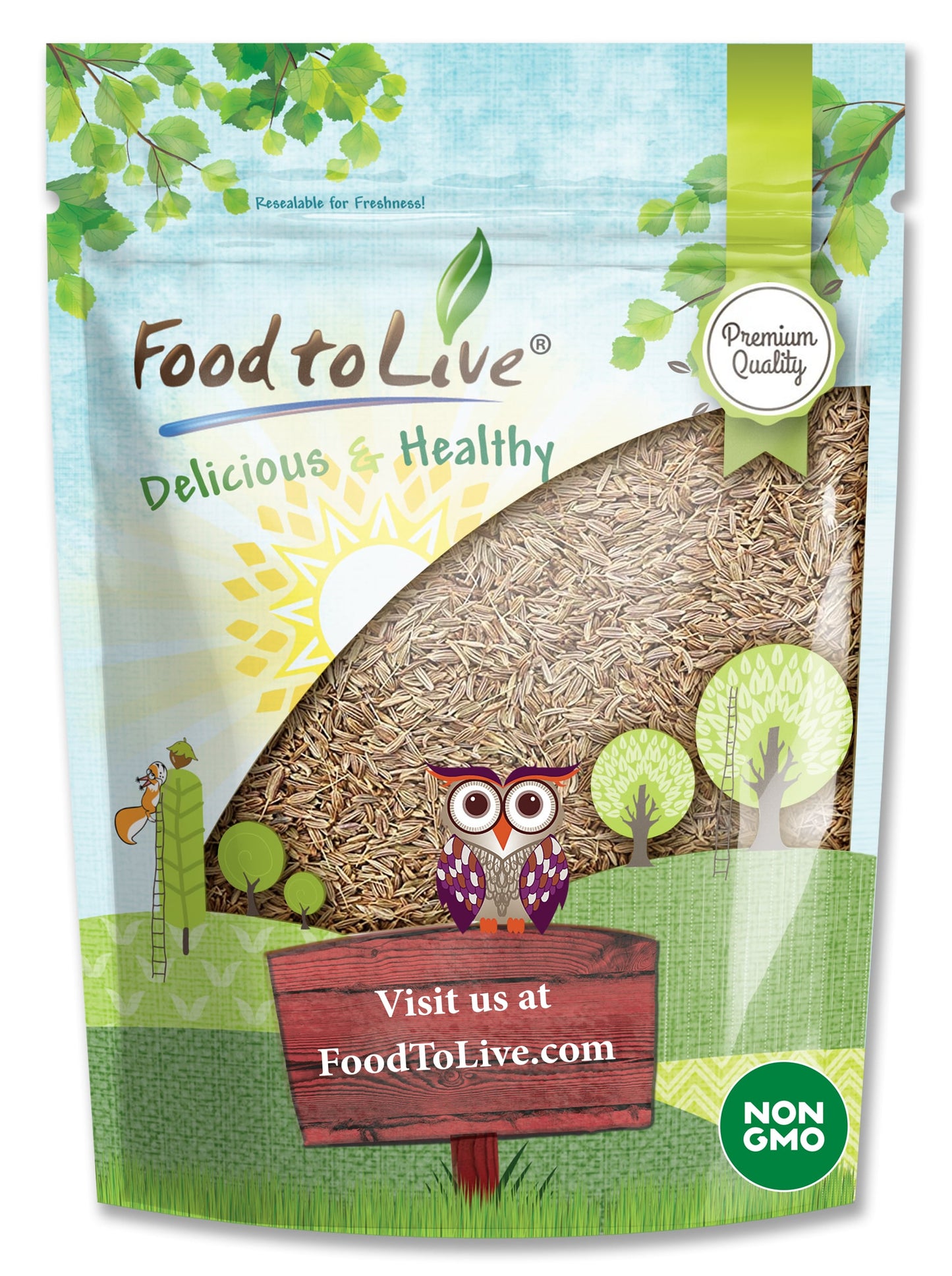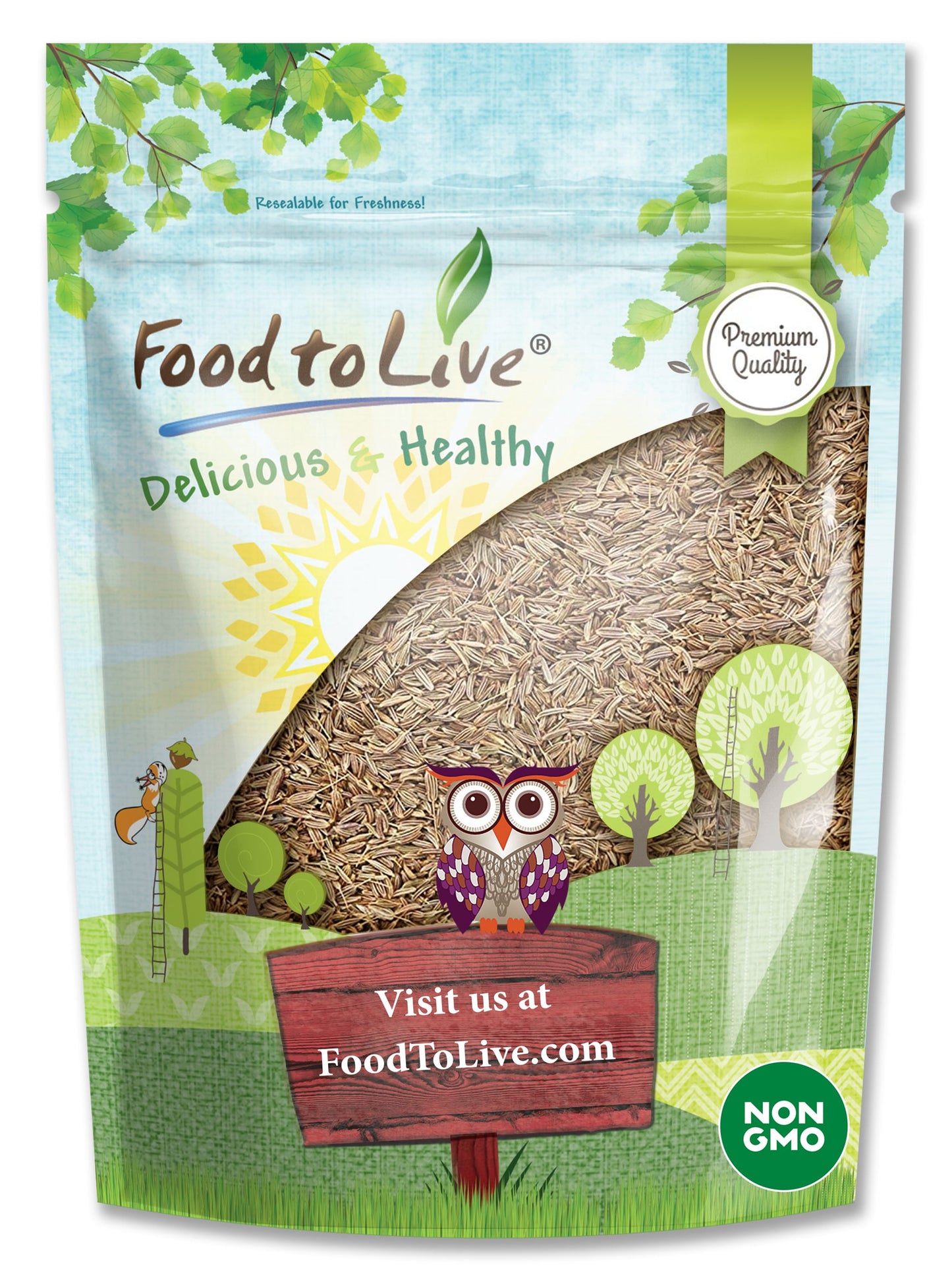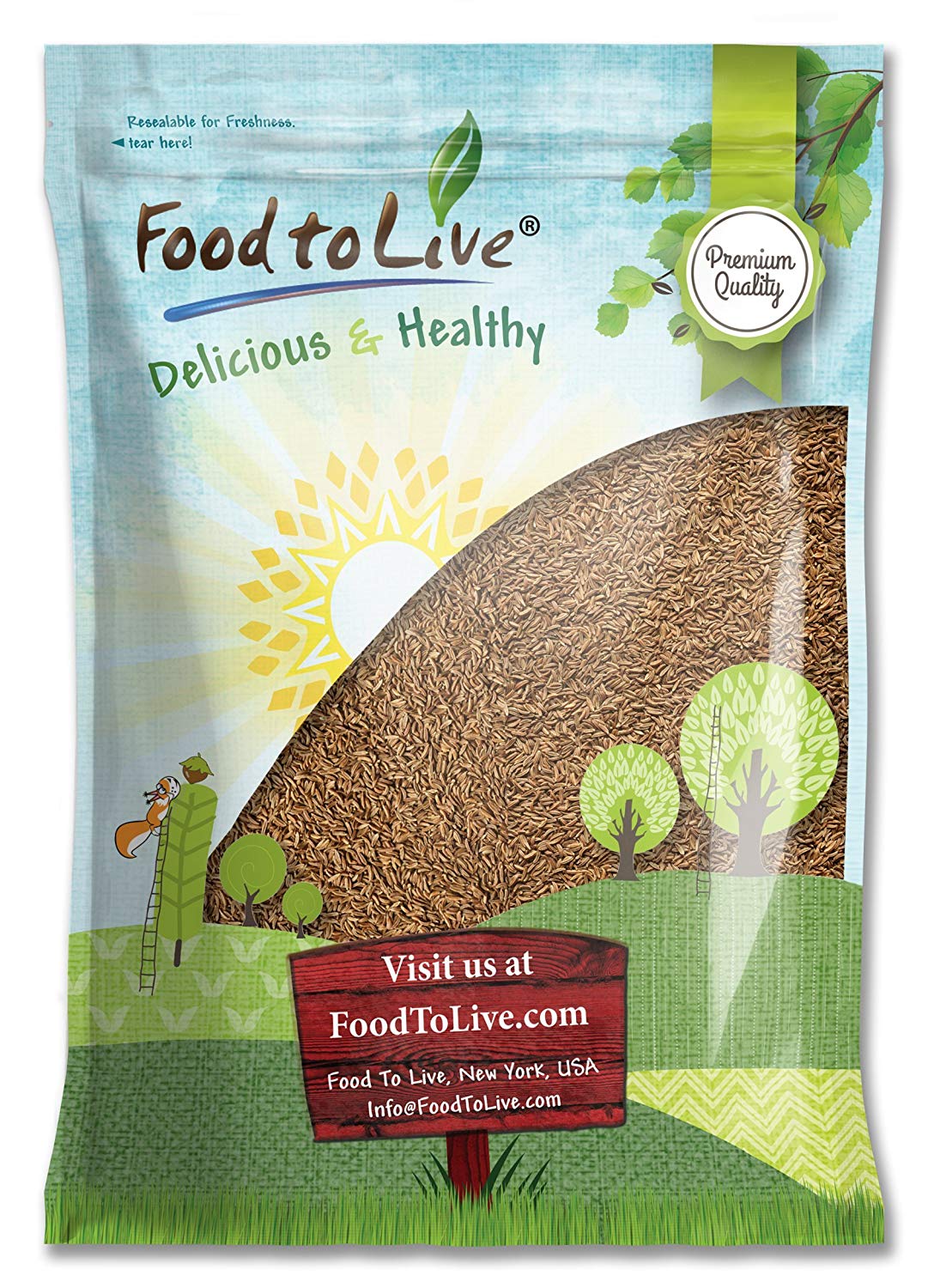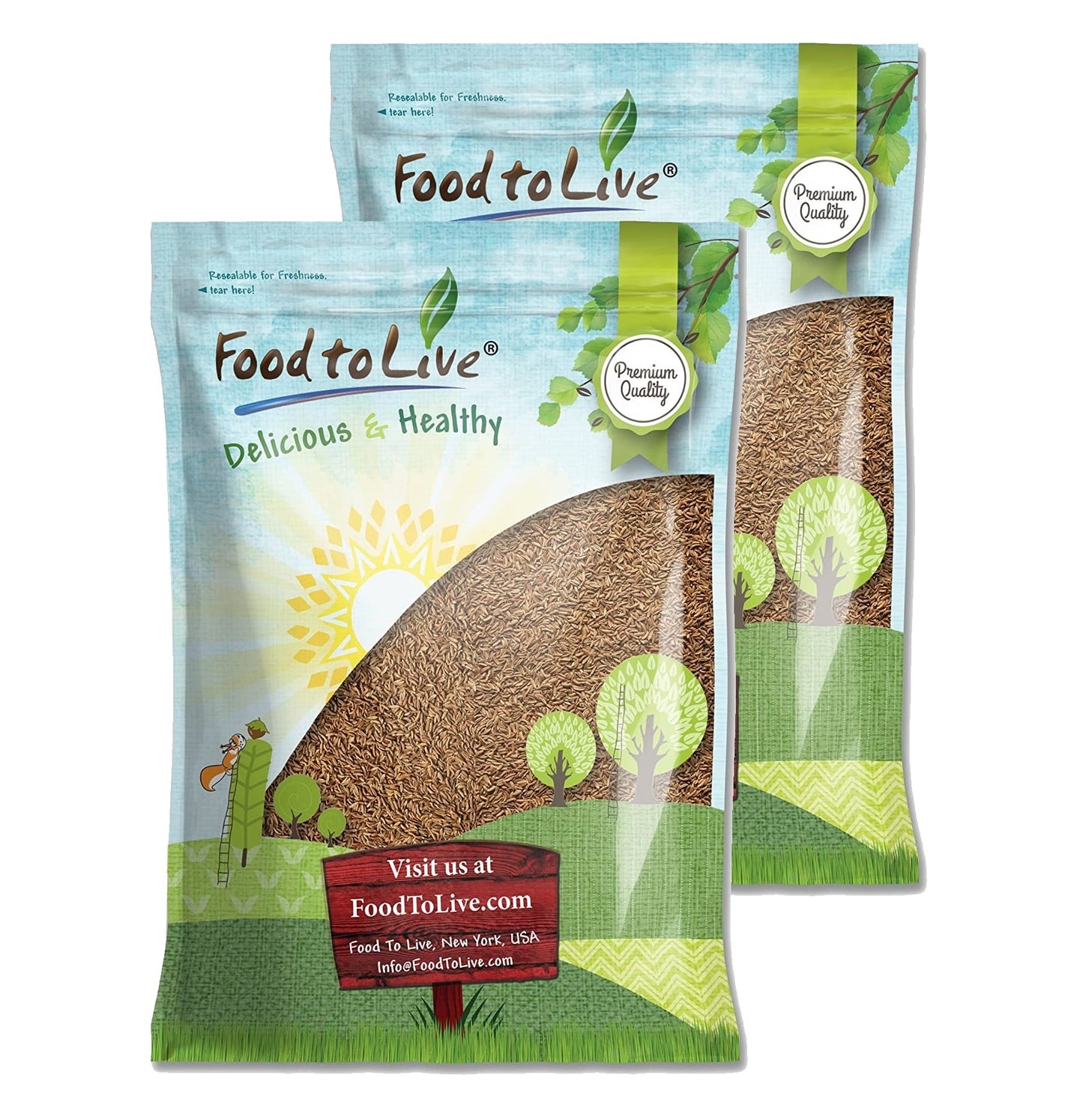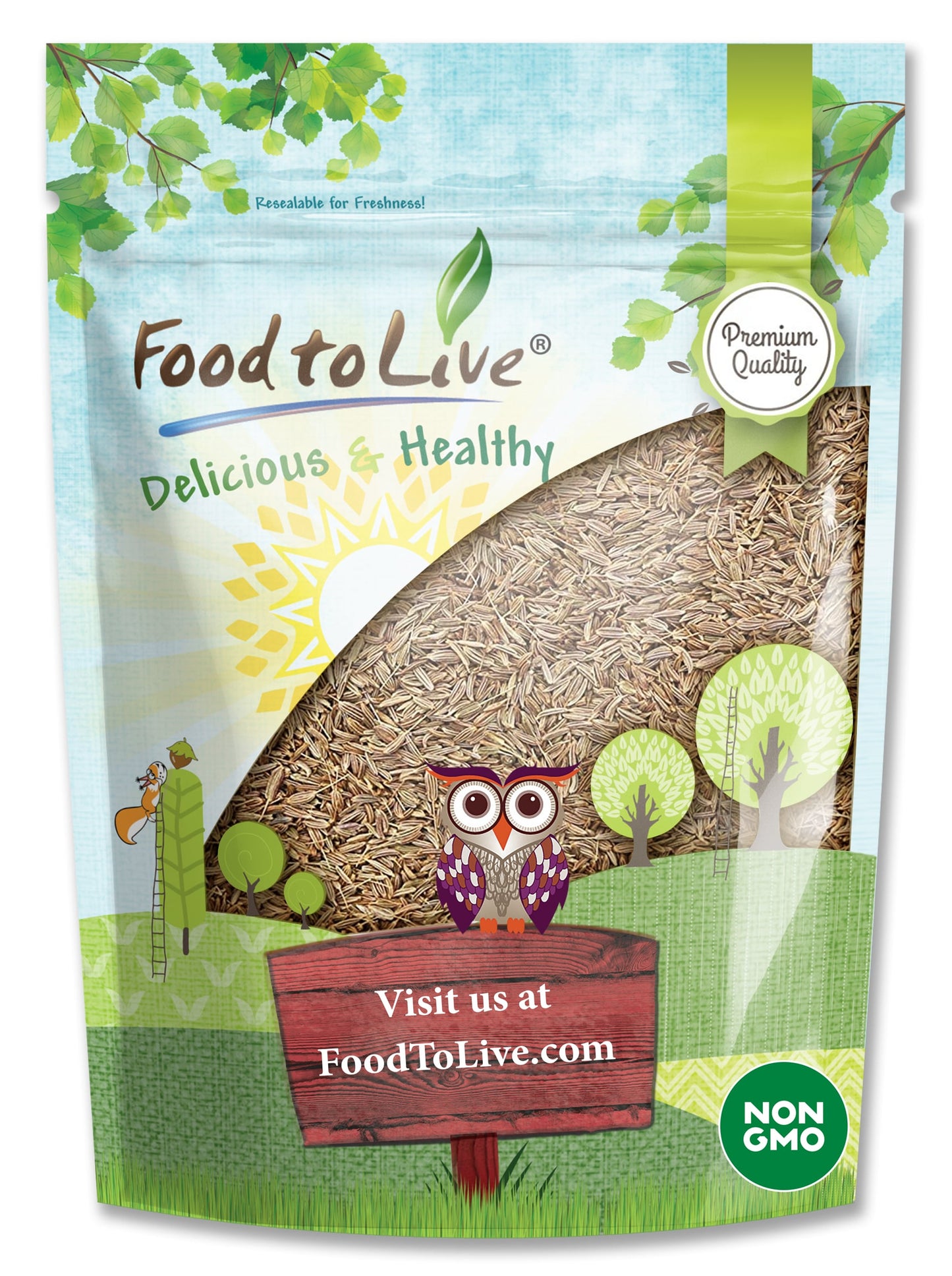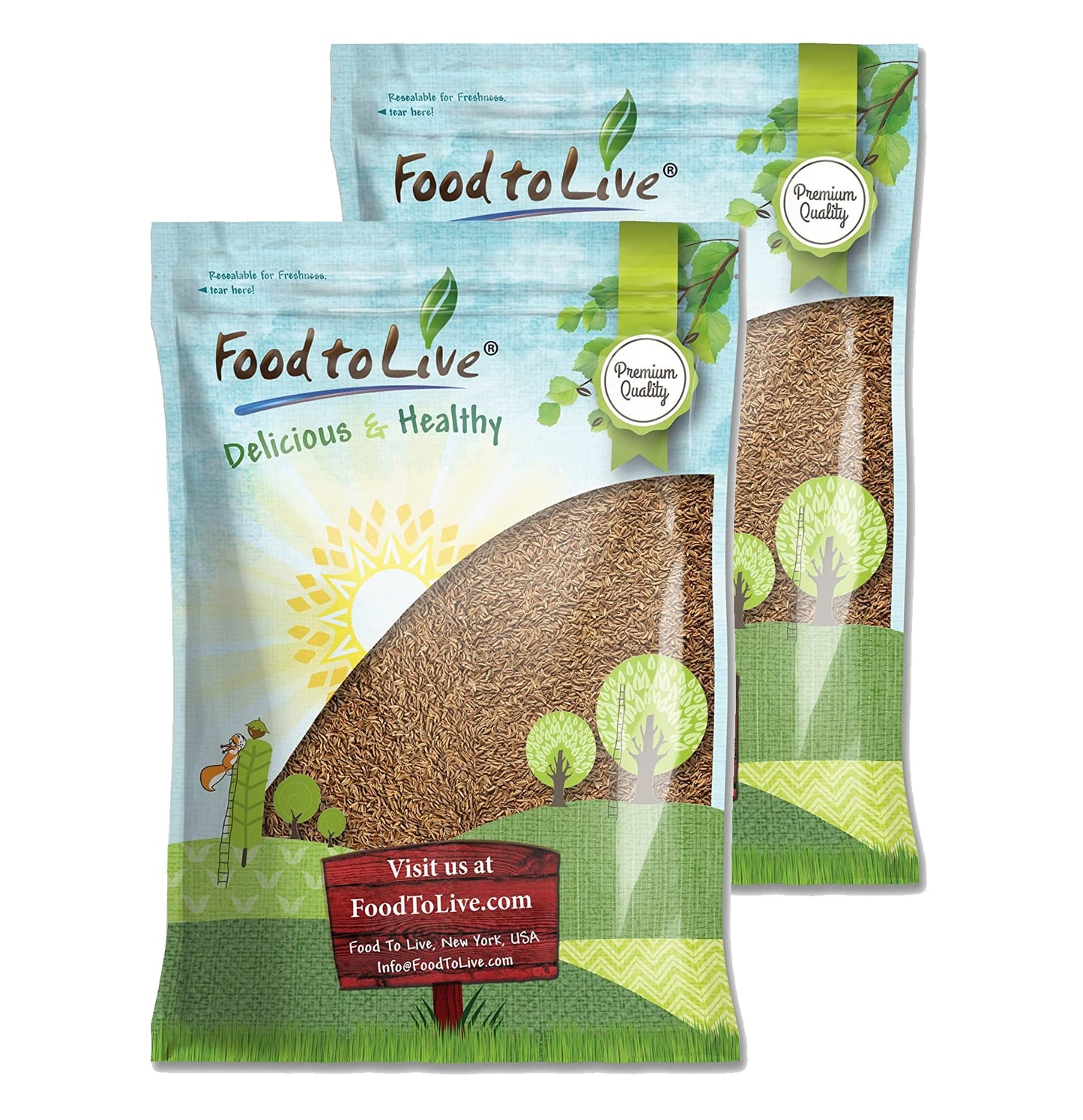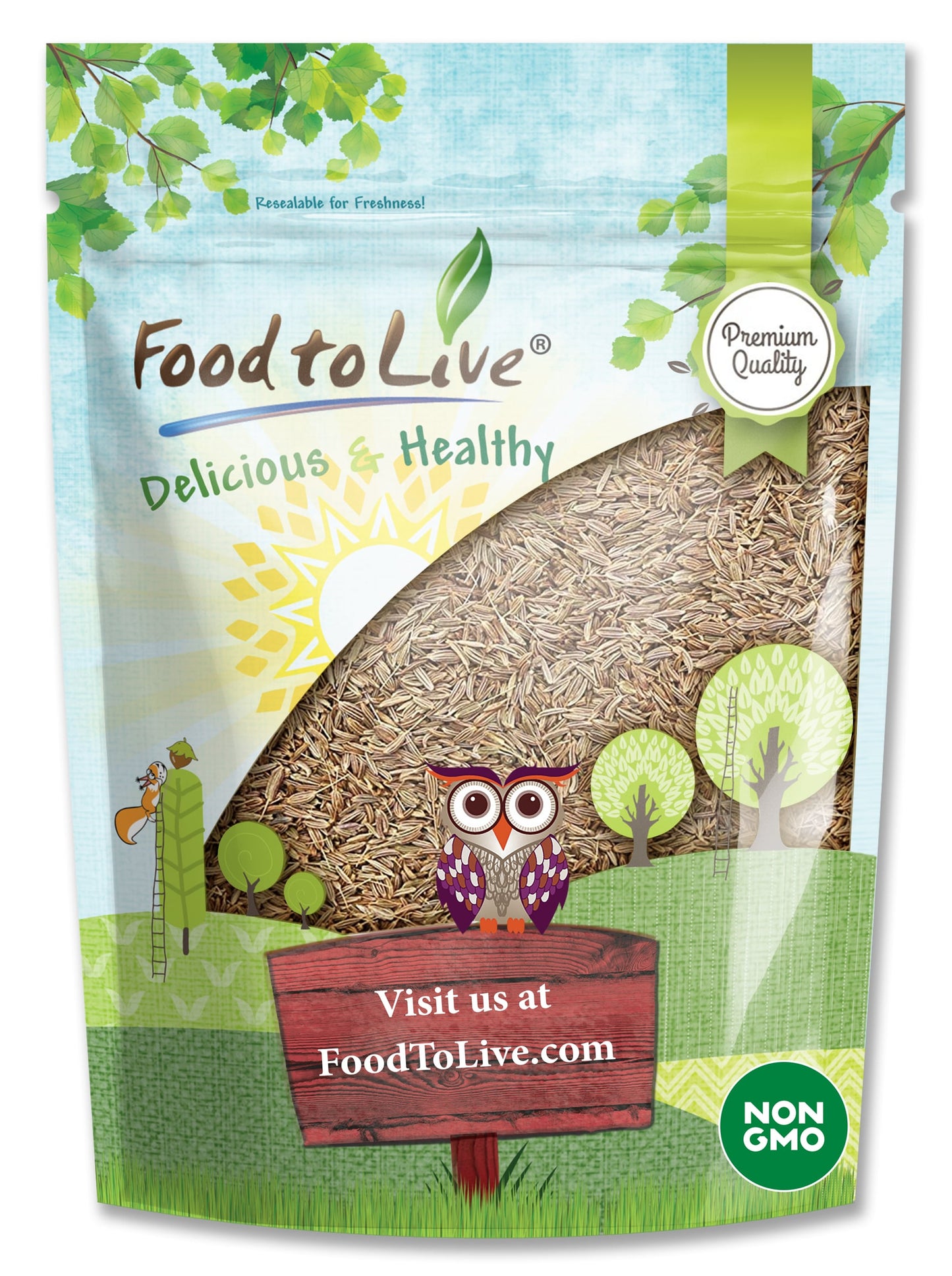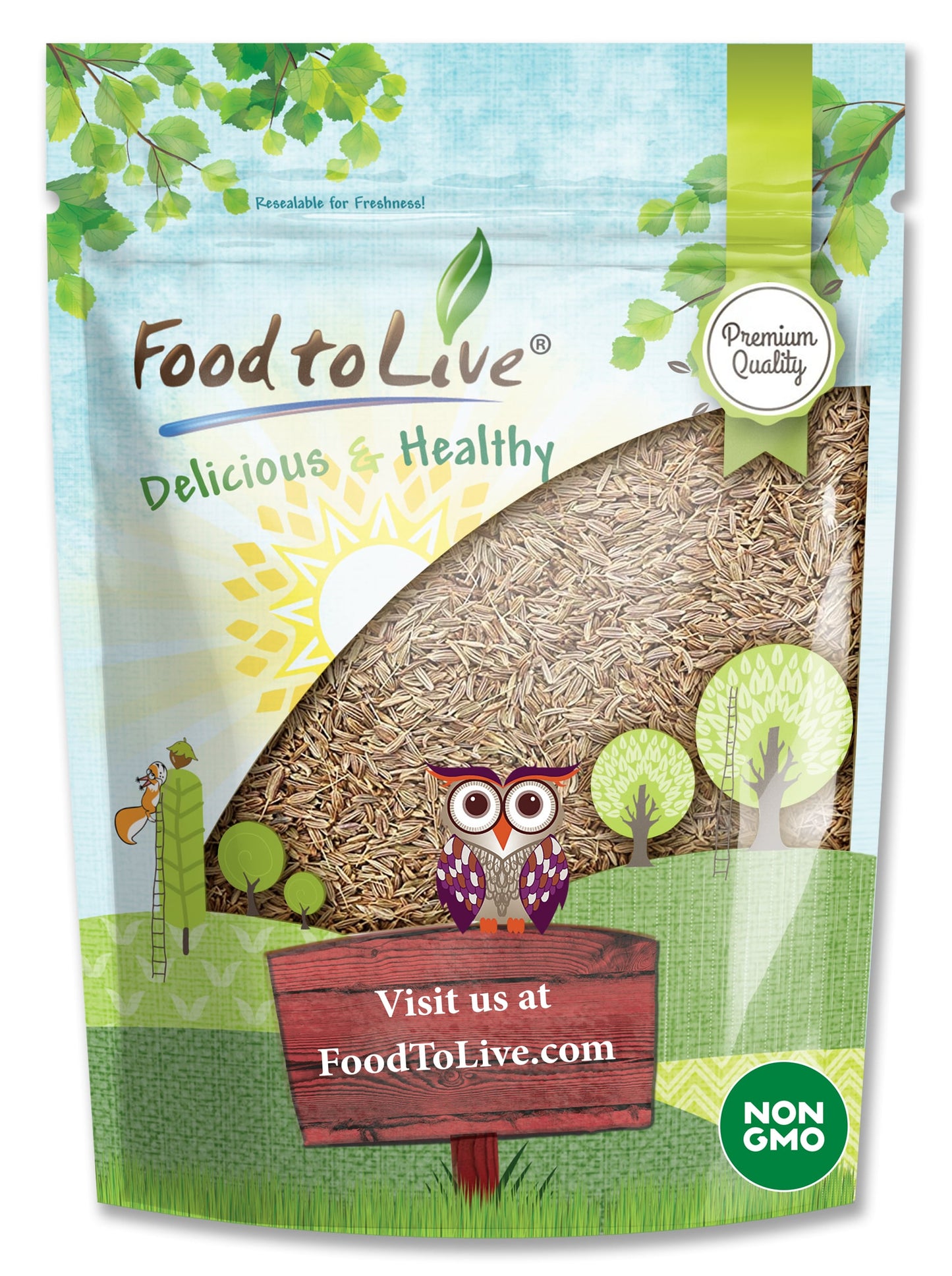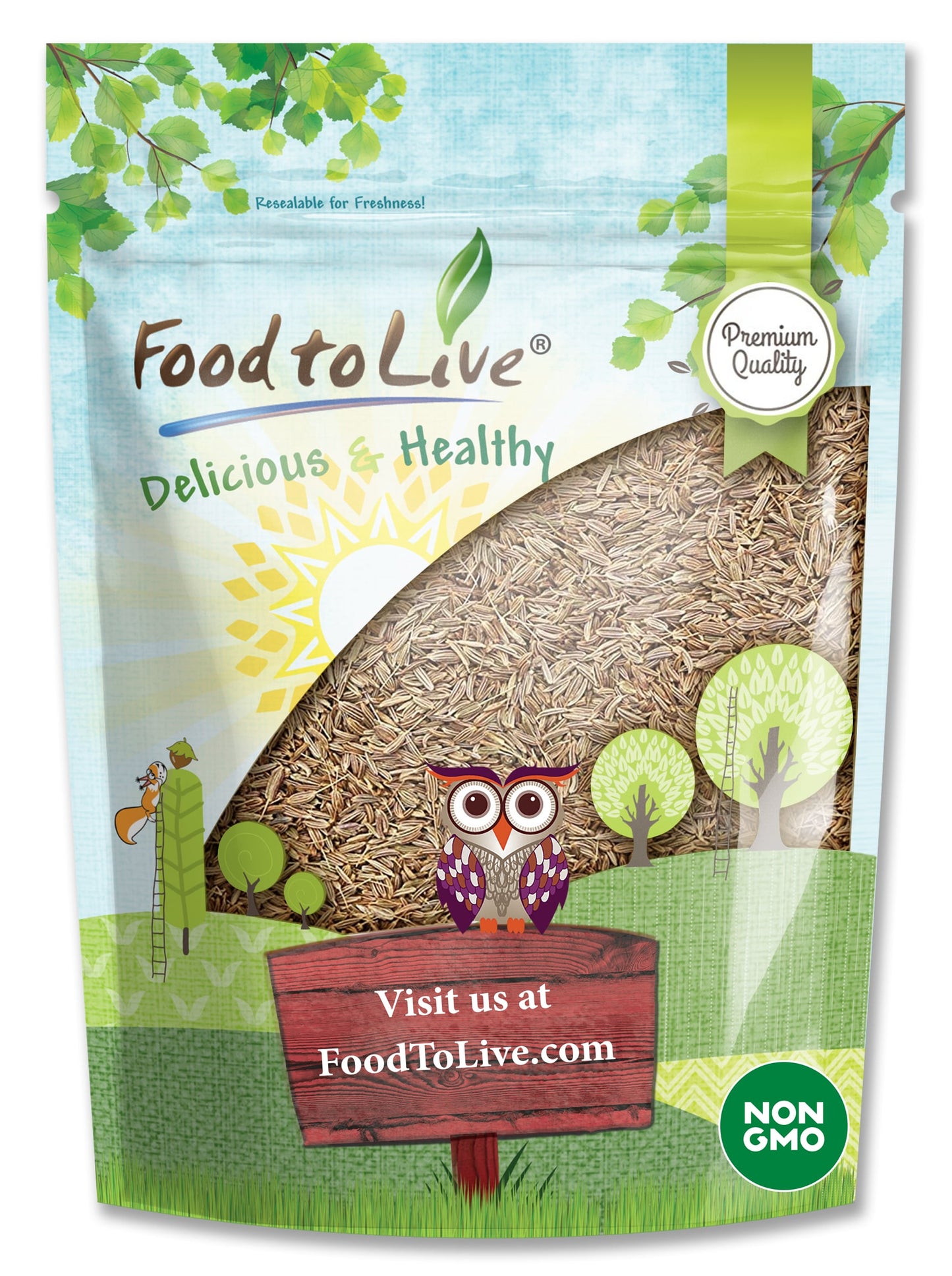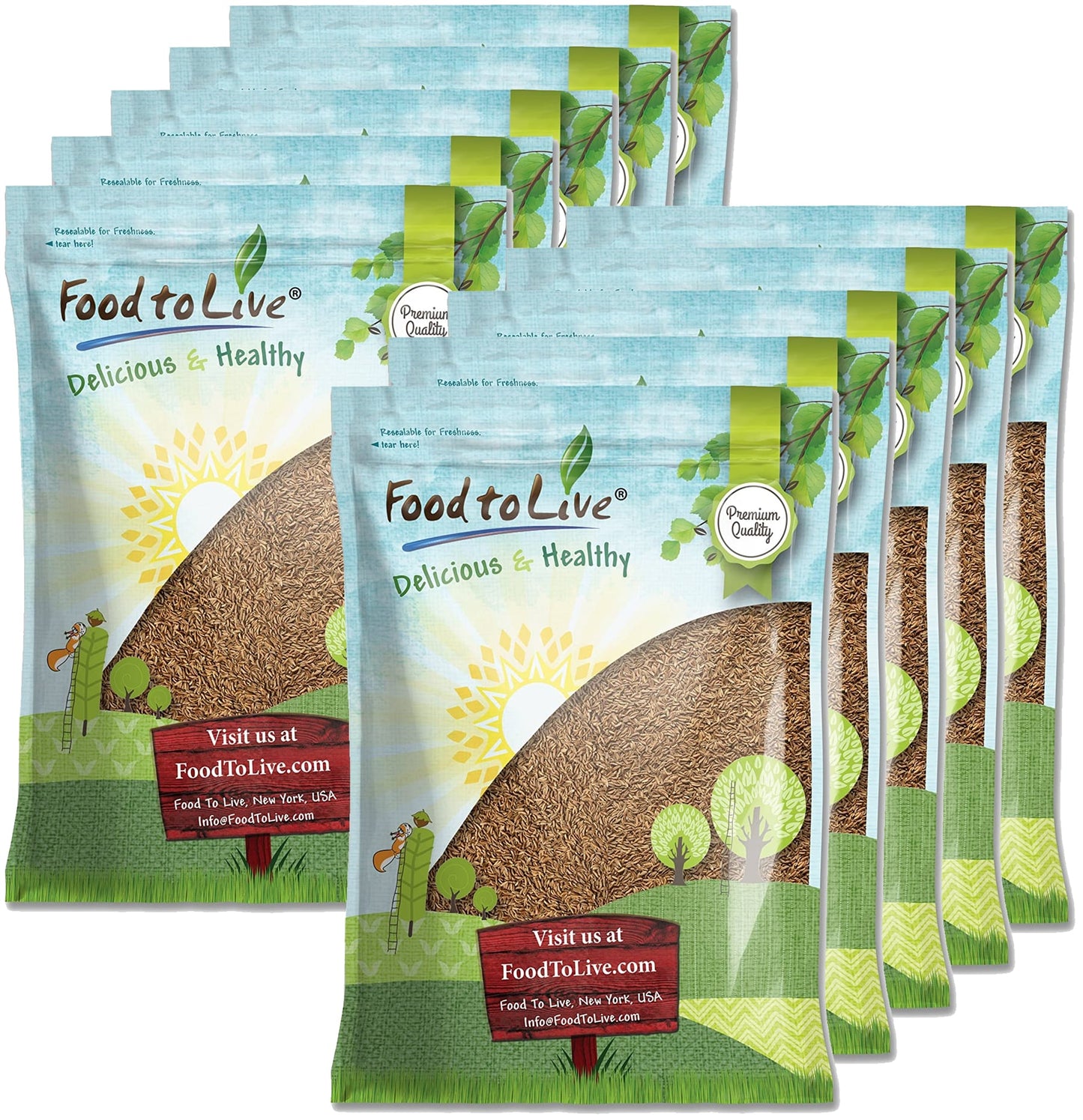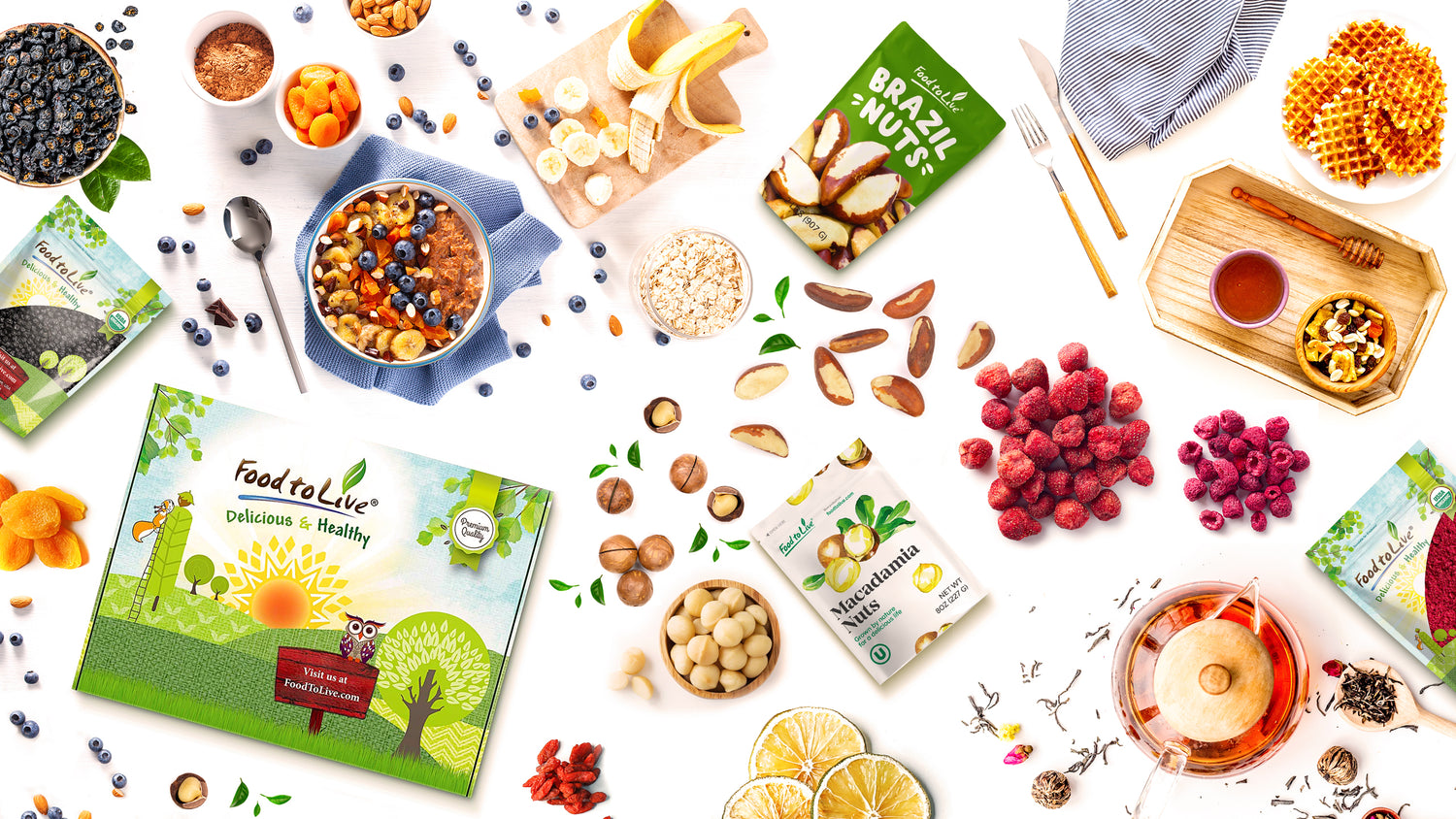 Food to Live was created to give people easy access to delicious and wholesome foods.
We offer a wide range of organic and raw foods that would be a great addition to any diet.
We choose products that can positively impact the body, such as dried fruits, nuts, seeds, grains, powders, flours, spices, and legumes.
Shop more products