Celery Seeds — Non-GMO Verified, Bulk, Whole, Kosher, Sirtfood - by Food to Live
Regular price
$0.00 USD
Sale price
$49.98 USD
Unit price
per
Sale
Sold out
Celery is a plant belonging to the apiaceous family. Its height can reach an average of 60 centimeters to one meter. It is cultivated almost everywhere, except in the coldest climatic zones of the planet. Celery has an umbrella-type inflorescence, where small brown seeds grow.

Celery seeds have a round shape and they can reach 1-1.5 mm in diameter. Similar to anise and fennel, they have a rich taste and a slightly bitter aroma.

In Europe, celery seeds have been well known since the times of ancient Greece and Rome. Even during those times, the seeds were used in cooking and were an indispensable ingredient in many recipes. Indian Ayurvedic physicians often used celery seeds for the treatment of liver diseases, colds, aches, and for the removal of excess fluids from the body.

Celery seeds can be eaten either dried or fresh. Not only do they serve as good seasonings in food preparation, but they can also be brewed in tea, all of which have a very favorable effect on the human body.

Health Benefits

Celery seeds contain amino acids, zinc, iron, and flavonoids that have great health benefits. Some of the most important benefits are as follows:

* Slowing down the aging process.
Celery seeds contain a unique set of proteins, vitamins, minerals, and acids that provide stability in cells. The seeds are also used to treat nervous disorders that result from stress.
* The treatment of arthritis, rheumatism, and gout.
They have anti-inflammatory properties that help reduce swelling and pain around the joints. They also contain a diuretic substance that helps remove uric acid crystals formed around the joints.
* The excretion of uric acid.
Celery seeds are useful for people with cystitis and other diseases of the bladder. They also help alleviate problems with the liver. Celery seeds have been shown to prevent urinary tract infections in women.
* Reducing blood pressure.
They contain a chemical that reduces the level of stress hormones in the blood. This allows blood vessels to expand, thus reducing blood pressure. This, in turn, lowers the risk of hypertension, heart attack, and stroke.
* Anticancer properties.
The presence of phthalides and polyacetylenes helps to neutralize carcinogens. Celery seeds also contain coumarins that have a beneficial effect on the blood.
* The strengthening of the immune system.
Celery seeds are rich in vitamin C, which has been shown to strengthen the immune system.
Shipping & Returns

Shipping Time: Most orders received before 3:00 PM EST will ship not later than the next business day, provided the product ordered is in stock. Most orders received after 3:00 PM EST will ship not later than the second business day. Orders are not processed or dispatched on Sunday. For more information check our Shipping & Return Policy
Storage

Store in a cool,dry place away from Moisture, Light, Oxygen
Share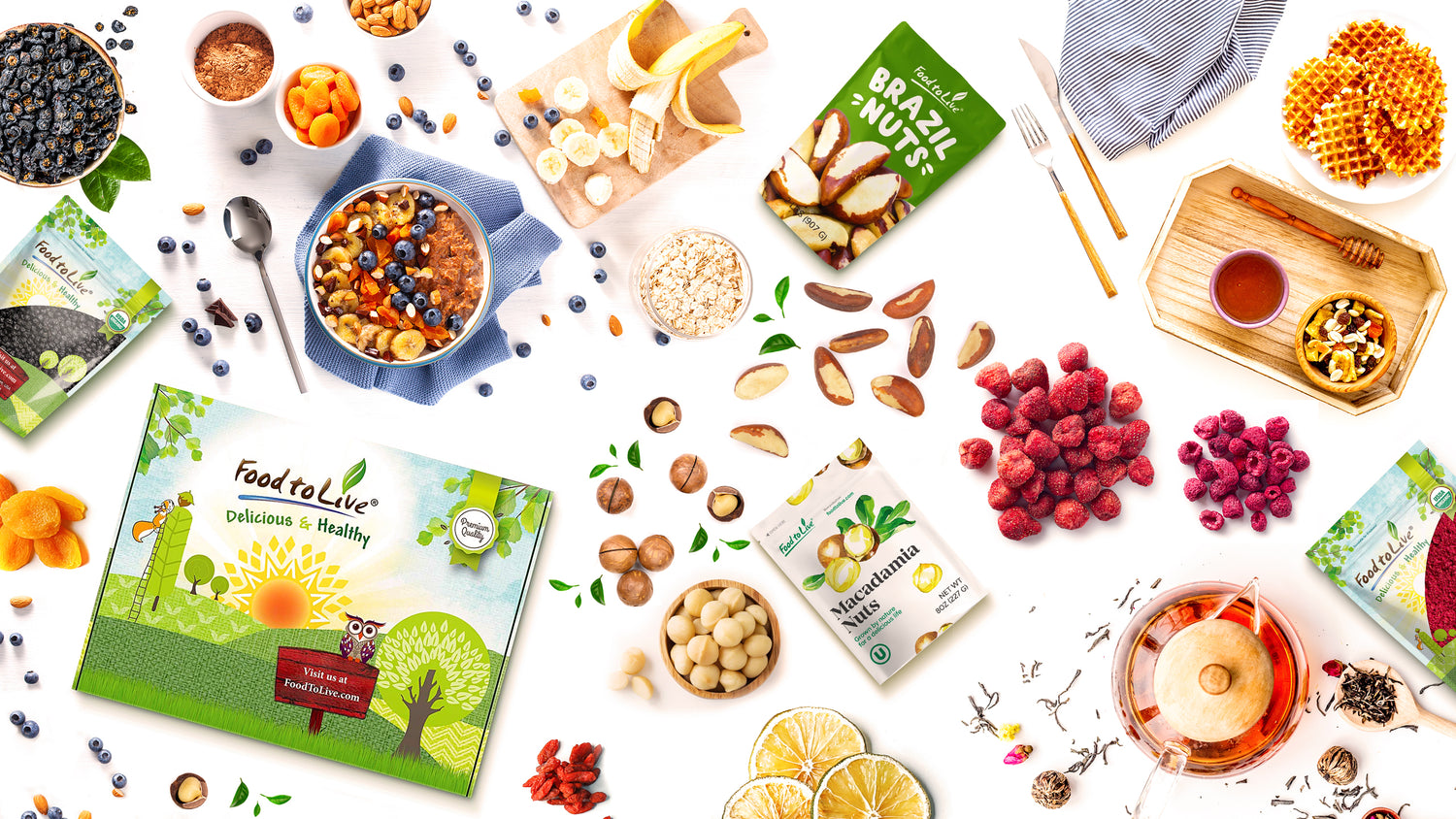 Food to Live was created to give people easy access to delicious and wholesome foods.
We offer a wide range of organic and raw foods that would be a great addition to any diet.
We choose products that can positively impact the body, such as dried fruits, nuts, seeds, grains, powders, flours, spices, and legumes.
Shop more products