Clover Seeds for Sprouting — Non-GMO Verified, Kosher - by Food to Live
Regular price
$117.99 USD
Regular price
$0.00 USD
Sale price
$117.99 USD
Unit price
per
Sale
Sold out
Clover seeds produce beautiful green-leafed sprouts that are not only good for your health but also delicious. They are exceptionally beneficial for women whose bodies go through significant hormonal changes.
Their flavor is rather mild, and they are pleasantly crunchy, which is why clover sprouts are perfect additions to salads and sandwiches. The fact that these sprouts are low in calories (23 calories in 100 grams) but are unusually high in their nutritious value makes them one of the best choices for those who want to lose some extra pounds or strive to maintain a healthy weight.

Health Benefits

Health benefits of clover sprouts are numerous. Here are some of the most important of them:

1. Relieve the symptoms of menopause, PMS, fibrocystic disease and hot flushes.
Clover seeds, which are used for sprouting, is a must-have for every woman who doesn't want to take pharmaceutical medications packed with potentially harmful chemicals. Clover sprouts are rich in plant estrogens, which are very close to human estrogens. Therefore, they are essential for women who are often affected by hormonal imbalances.
2. Provide you with plenty of protein.
Protein from clover sprouts is easy to digest and absorb.
3. Have a mild detoxifying effect.
These sprouts help purify your blood, which assists with fixing blood flow problems.
4. Another influential group of elements that clover sprouts are rich in, isoflavones, has been found to reduce the risk of forming malignant cells. Clover sprouts have the highest content of isoflavones among superfoods.
Shipping & Returns

Shipping Time: Most orders received before 3:00 PM EST will ship not later than the next business day, provided the product ordered is in stock. Most orders received after 3:00 PM EST will ship not later than the second business day. Orders are not processed or dispatched on Sunday. For more information check our Shipping & Return Policy
Storage

Store in a cool,dry place away from Moisture, Light, Oxygen
Share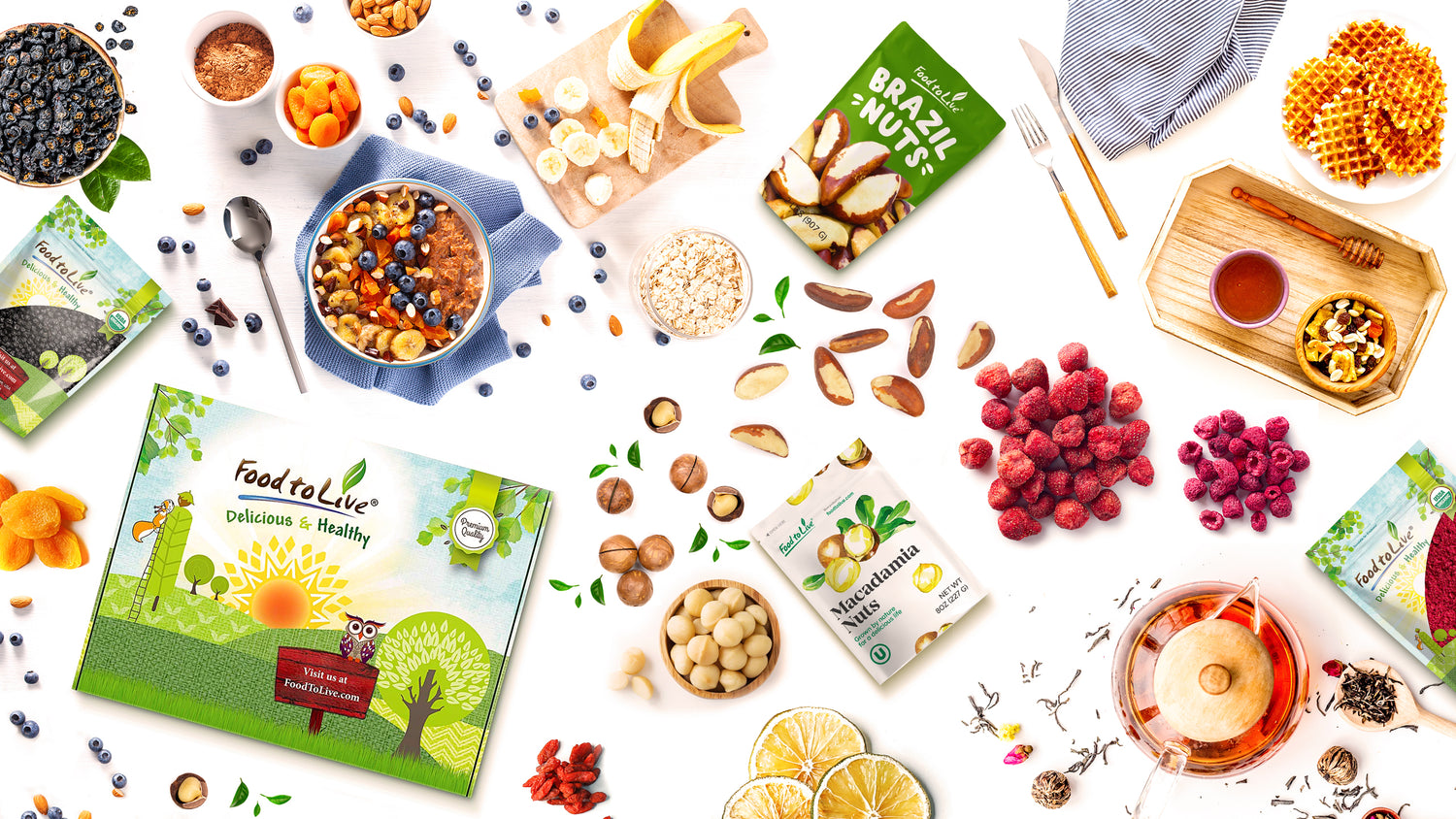 Food to Live was created to give people easy access to delicious and wholesome foods.
We offer a wide range of organic and raw foods that would be a great addition to any diet.
We choose products that can positively impact the body, such as dried fruits, nuts, seeds, grains, powders, flours, spices, and legumes.
Shop more products