Coarse Mediterranean Sea Salt - Rich in Minerals, Kosher. Great for Cooking, Baking, Pickling - by Food to Live
Regular price
$100.49 USD
Regular price
$0.00 USD
Sale price
$100.49 USD
Unit price
per
Sale
Sold out
Coarse sea salt is a natural product obtained directly from seawater. It offers plenty of health benefits that processed salt cannot give you. There is a lot of research that proves processed salt to be highly detrimental to your overall wellbeing. This product doesn't have such a negative effect on your health, so it becomes the safe alternative to this most popular of spices.

Health Benefits

Despite the fact that the amounts of coarse sea salt in your food will be miniscule, it can do you much good as the nutrients it contains are highly concentrated. It has so many of them that adding just a bit of this salt to your food will make your body h3er as a whole by increasing your natural defenses. Aside from a major impact on your immune system, sea salt offers the following health benefits:

* It promotes weight loss.
Sea salt triggers the production of digestive juices. Therefore, it helps your body digest food faster, which helps to control weight gain as well as prevents constipation and other unpleasant digestive disorders.
* It helps treating some skin conditions.
You can not only eat coarse sea salt but put it in your bath water as well. This will help with the treatment of eczema, psoriasis, body acne, and other similar conditions. A bath like this opens up the pores, reduces inflammation, improves blood circulation, and promotes healing.
* It helps relieve the symptoms of asthma.
According to some people, sprinkling a bit of sea salt on your tongue and drinking a glass of water right after can help in case of an asthma attack just as much as using an inhaler can. While it's not an accepted treatment method, you can use this approach in a situation where a suitable medication is unavailable. The anti-inflammatory effect of sea salt slows down the production of phlegm, making it easier to breathe.
* It reduces the risk of osteoporosis.
Your body actually stores over 1/4 of the salt you consume in the bones. Therefore, adding coarse sea salt to your meals will help you maintain bone density.
* It helps relieve muscle spasms.
Sea salt contains large amounts of potassium, which helps to both relieve and prevent muscle pains and spasms.
* It alleviates depression.
Sea salt helps your body retain serotonin and melatonin. Both these hormones make you feel happier and help keep depression at bay.
Shipping & Returns

Shipping Time: Most orders received before 3:00 PM EST will ship not later than the next business day, provided the product ordered is in stock. Most orders received after 3:00 PM EST will ship not later than the second business day. Orders are not processed or dispatched on Sunday. For more information check our Shipping & Return Policy
Storage

Store in a cool,dry place away from Moisture, Light, Oxygen
Share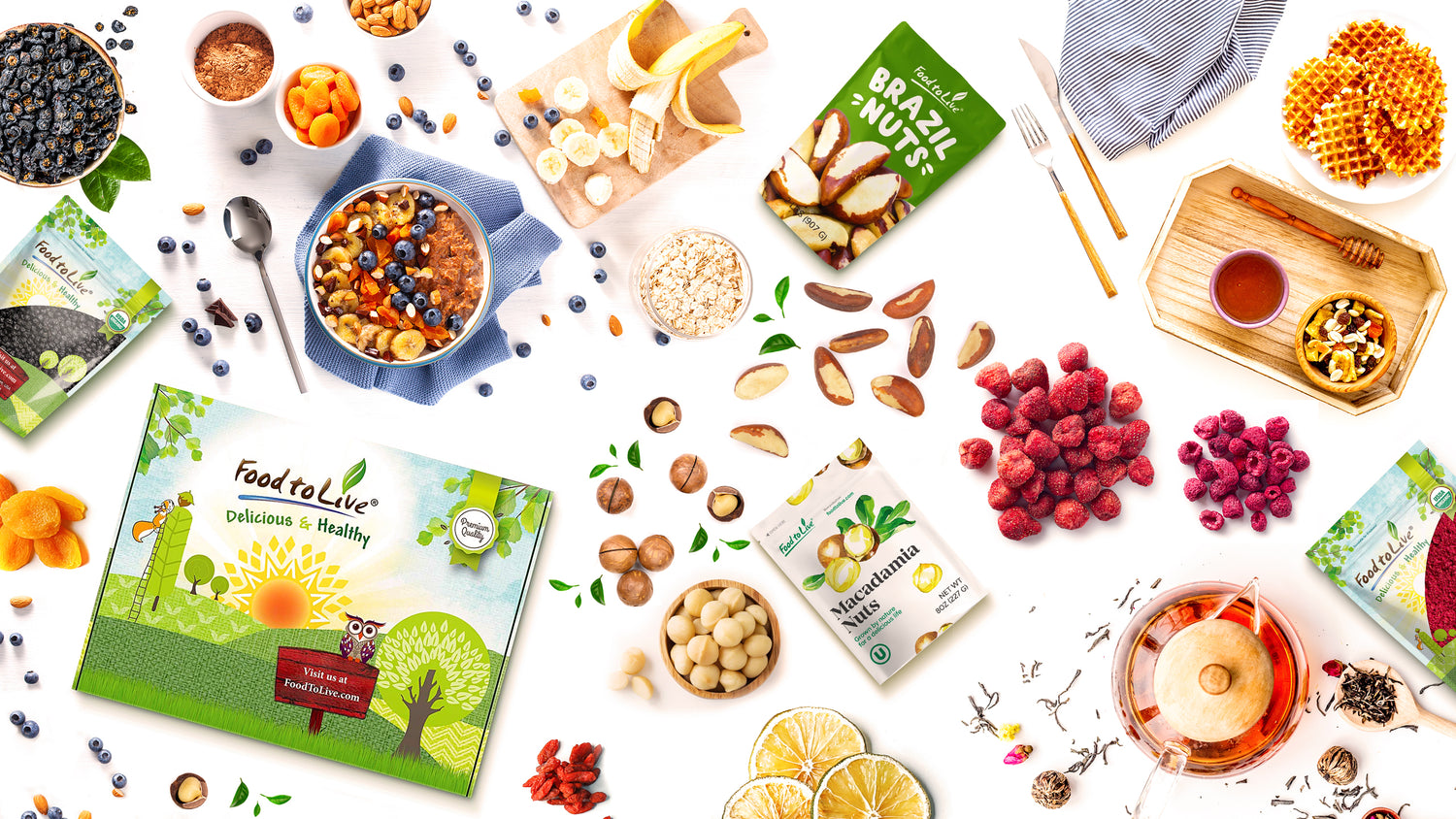 Food to Live was created to give people easy access to delicious and wholesome foods.
We offer a wide range of organic and raw foods that would be a great addition to any diet.
We choose products that can positively impact the body, such as dried fruits, nuts, seeds, grains, powders, flours, spices, and legumes.
Shop more products