Crunchy Mix of Sprouting Bean Seeds - Green Peas, Adzuki, Lentils, Garbanzo, Kosher, Raw - by Food to Live
Regular price
$0.00 USD
Sale price
$62.99 USD
Unit price
per
Sale
Sold out
Our crunchy mix of sprouting beans is a delicious mixture of green pea, adzuki, lentil, and garbanzo in an equal proportion. These products provide great health benefits. You can add them to salads, soups, and vegetable stew or eat as fresh snacks. These foods are perfect for those who want to limit their calorie intake because they almost do not contain any fat but are still quite nutritious.

Health Benefits of Sprouting Beans

There are several main reasons to eat more sprouting beans as described below:

* The sprouts contain more enzymes as compared to vegetables and fruits. These special types of proteins help your body get essential fatty amino acids, minerals, and vitamins to ensure that the body's process works effectively.
* The content of essential fatty acids increases in sprouted foods, so eating some sprouted beans in an excellent way to get these deficient fats.
* The sprouted beans contain proteins of a better quality than raw or prepared foods. For example, the nutritional value of the amino acid lysine, which maintains a healthy immune system, increases substantially during the sprouting process. By alkalizing our body, sprouts prevent many illnesses.
* The content of vitamins A, B, C, and E increases by 15-20 times the original value within a few days of sprouting. Sprouts also contain magnesium, calcium, and other alkaline minerals that we need in order to balance our body's chemistry for improving metabolism.
* The sprouted beans contain fiber of a high quality. It helps you lose weight and ensures that your body moves toxins and fats out effectively. At the same time, they provide enough energy to complete your everyday routine.

The crunchy mix is not ready to eat. You need to sprout them first or alternatively, just cook the beans.

How to Sprout Raw Beans at Home

To sprout the raw beans, you need to follow these simple steps:

1. Pour your beans in a solution of 3% hydrogen peroxide, and warm them up on the stove for five minutes.
2. Rinse the beans in running tap water for a few minutes, put them in a can, and fill it with fresh water, so the beans are fully covered. Make sure to throw away debris and any floating beans.
3. Cover the container with a cheesecloth, secure it with the outside ring, and place everything away.
4. Depending on which beans you are sprouting, the process will take from a couple of hours to a day. Then, drain the products, run fresh water through the can and shake it several times. It is recommended to rinse and strain the beans two times a day.
5. Usually, the beans should be ready in two or three days, and then you can use them in your favorite meals.
Shipping & Returns

Shipping Time: Most orders received before 3:00 PM EST will ship not later than the next business day, provided the product ordered is in stock. Most orders received after 3:00 PM EST will ship not later than the second business day. Orders are not processed or dispatched on Sunday. For more information check our Shipping & Return Policy
Storage

Store in a cool,dry place away from Moisture, Light, Oxygen
Share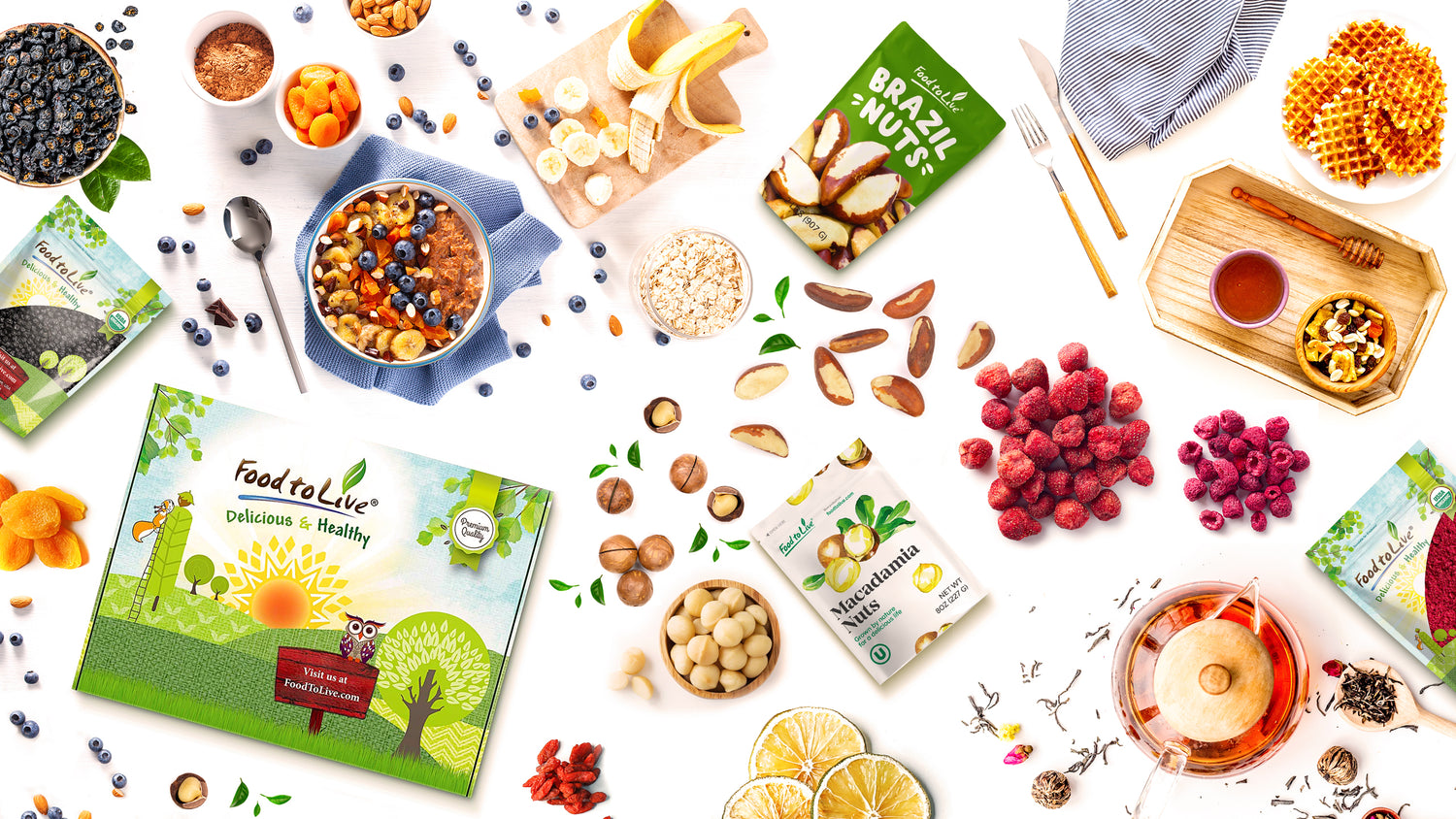 Food to Live was created to give people easy access to delicious and wholesome foods.
We offer a wide range of organic and raw foods that would be a great addition to any diet.
We choose products that can positively impact the body, such as dried fruits, nuts, seeds, grains, powders, flours, spices, and legumes.
Shop more products