Deluxe Nuts Mix — A Blend of Dry Roasted Pecans, Cashews, Filberts, Almonds, Brazil Nuts with Himalayan Salt. Oven Roasted and Lightly Salted. No Oil Added, Vegan, Kosher, Bulk. Great Snack
Regular price
$175.99 USD
Regular price
$0.00 USD
Sale price
$175.99 USD
Unit price
per
Sale
Sold out
"Deluxe Nuts Mix by Food to Live is a perfect grab-n-go snack which is not only delicious but also highly nutritious. It consists of oven roasted and lightly salted nuts and has no oil or other additives. Deluxe Mixed Nuts with Salt are an amazing substitute for potato chips, popcorn, and crackers. Take them with you on a hike, picnic, or plane for a quick energy boost. Besides, due to their high content of protein and fiber, Deluxe Nuts Lightly Salted are excellent for vegan and vegetarian diets.

Deluxe Salted Nuts Mix content:

Almonds - have a unique creamy taste and an outstanding nutritional profile. They are rich in Vitamin E, K, Iron, Zinc, and plant protein.

Brazil Nuts - are large crispy nuts which are well known for their high content of Selenium - an essential mineral for the body. Please, note that Brazil Nuts should be eaten in moderation (2-3 per day).

Cashews - have a mildly sweet flavor and a perfect crunch. These nuts are an amazing source of dietary fiber, good fats, antioxidants, Thiamin, Magnesium, and Iron.

Hazelnuts - have a rich, kind of earthy taste and provide an abundance of nutrients such as Omega 3, Vitamin B5 and C, Potassium, Magnesium, and Phosphorus.

Pecans - are another wonderful component of Food to Live's Deluxe Mixed Nuts Salted. These nuts are super crispy and have a unique buttery flavor. Pecans are loaded with Niacin, Riboflavin, Vitamin E, folic acid, and flavonoids.

Storage Tips

Keep this mix in a tightly closed container in a cool dry place away from direct sunlight. We also offer budget-friendly Deluxe Salted Mixed Nuts Bulk, however, for long-term storage, it's best to put the nuts in a fridge or a freezer.
"
Shipping & Returns

Shipping Time: Most orders received before 3:00 PM EST will ship not later than the next business day, provided the product ordered is in stock. Most orders received after 3:00 PM EST will ship not later than the second business day. Orders are not processed or dispatched on Sunday. For more information check our Shipping & Return Policy
Storage

Store in a cool,dry place away from Moisture, Light, Oxygen
Share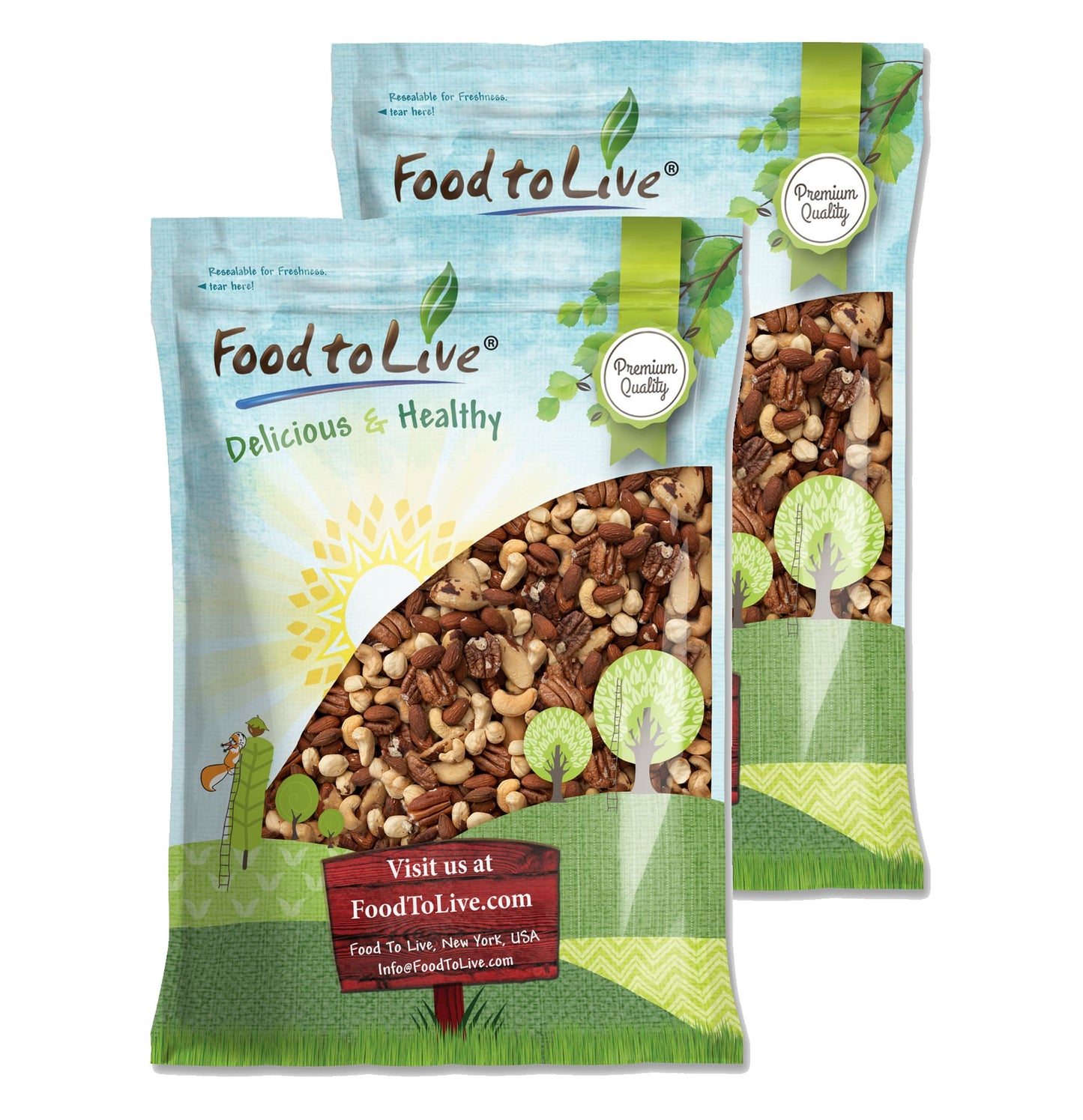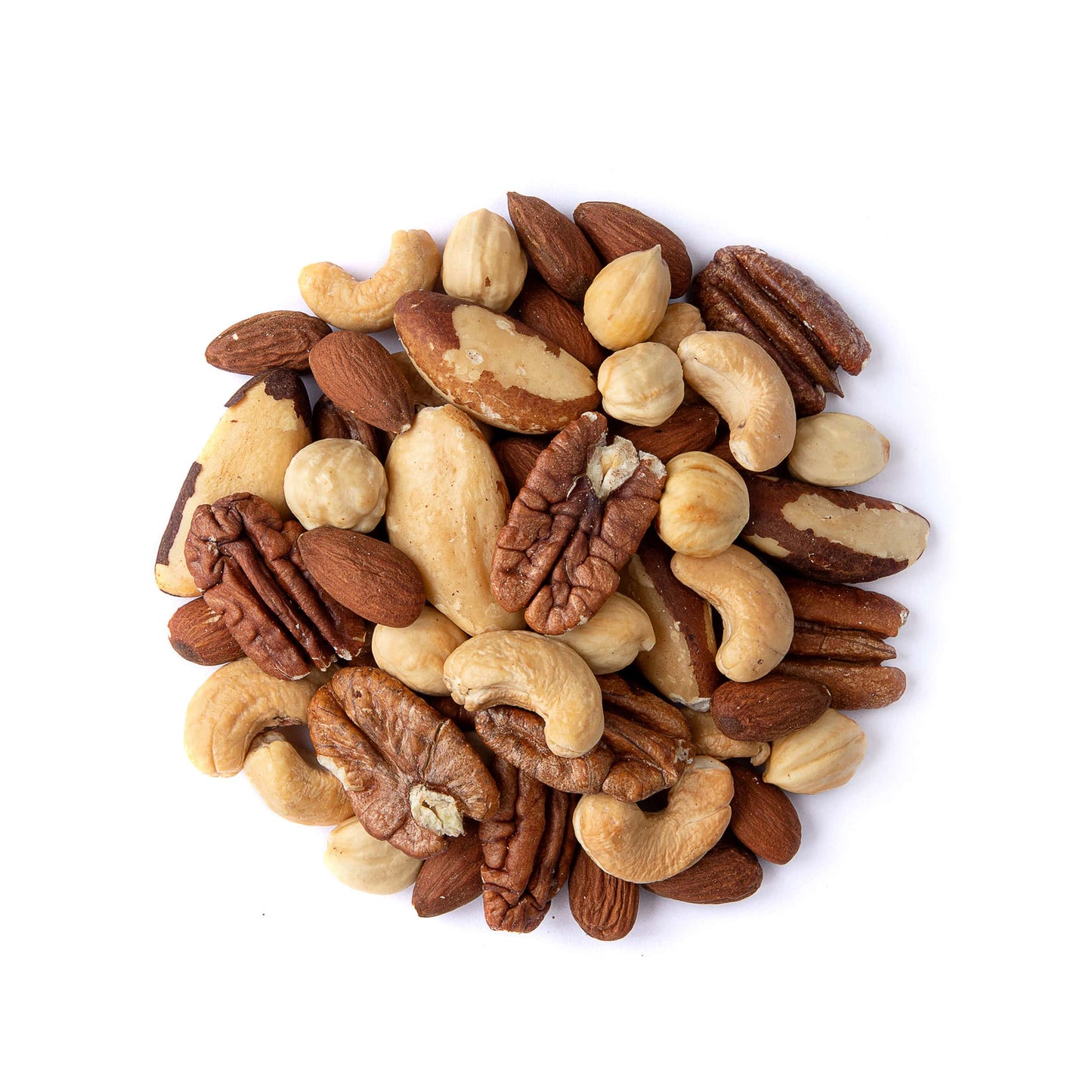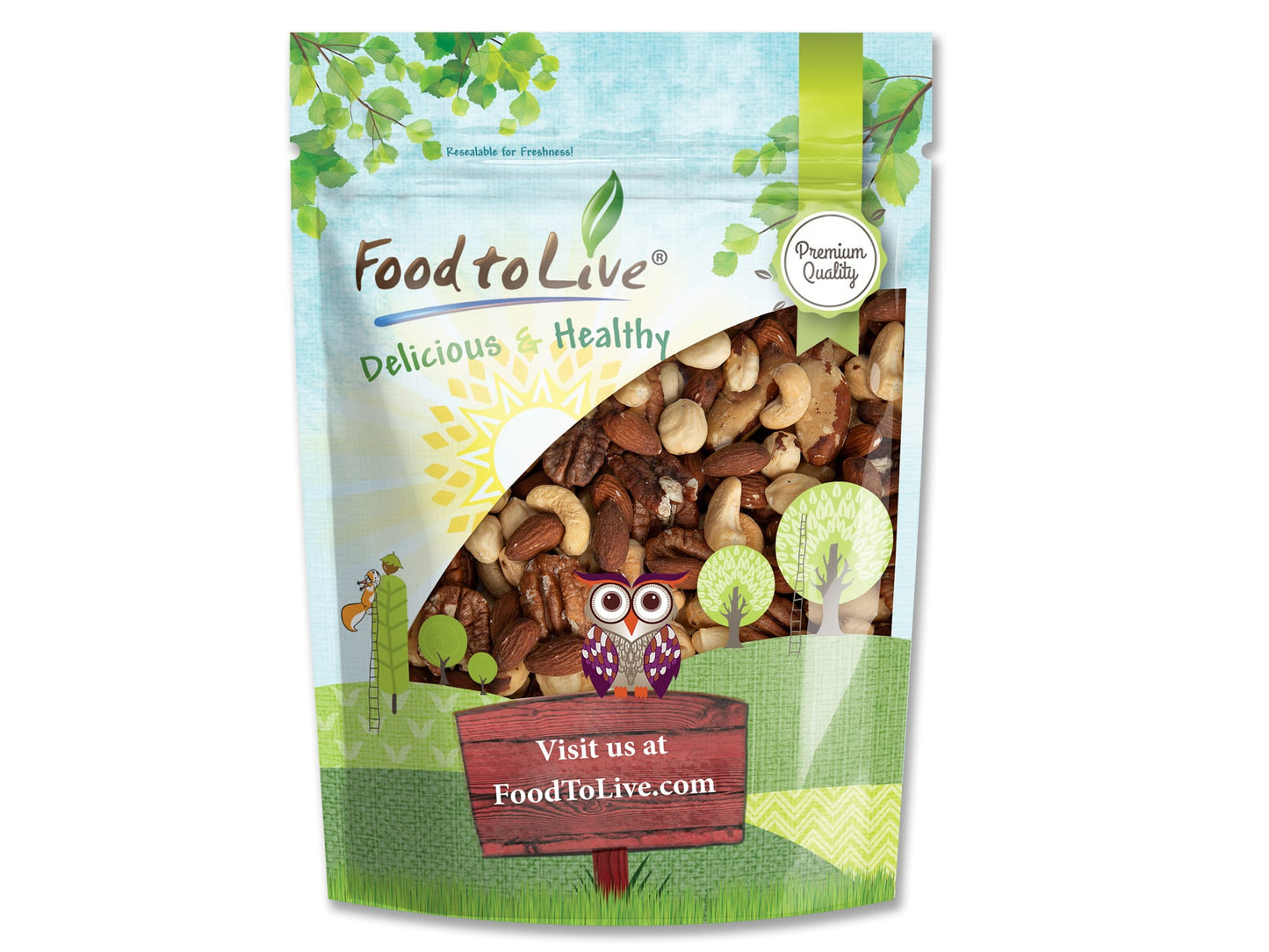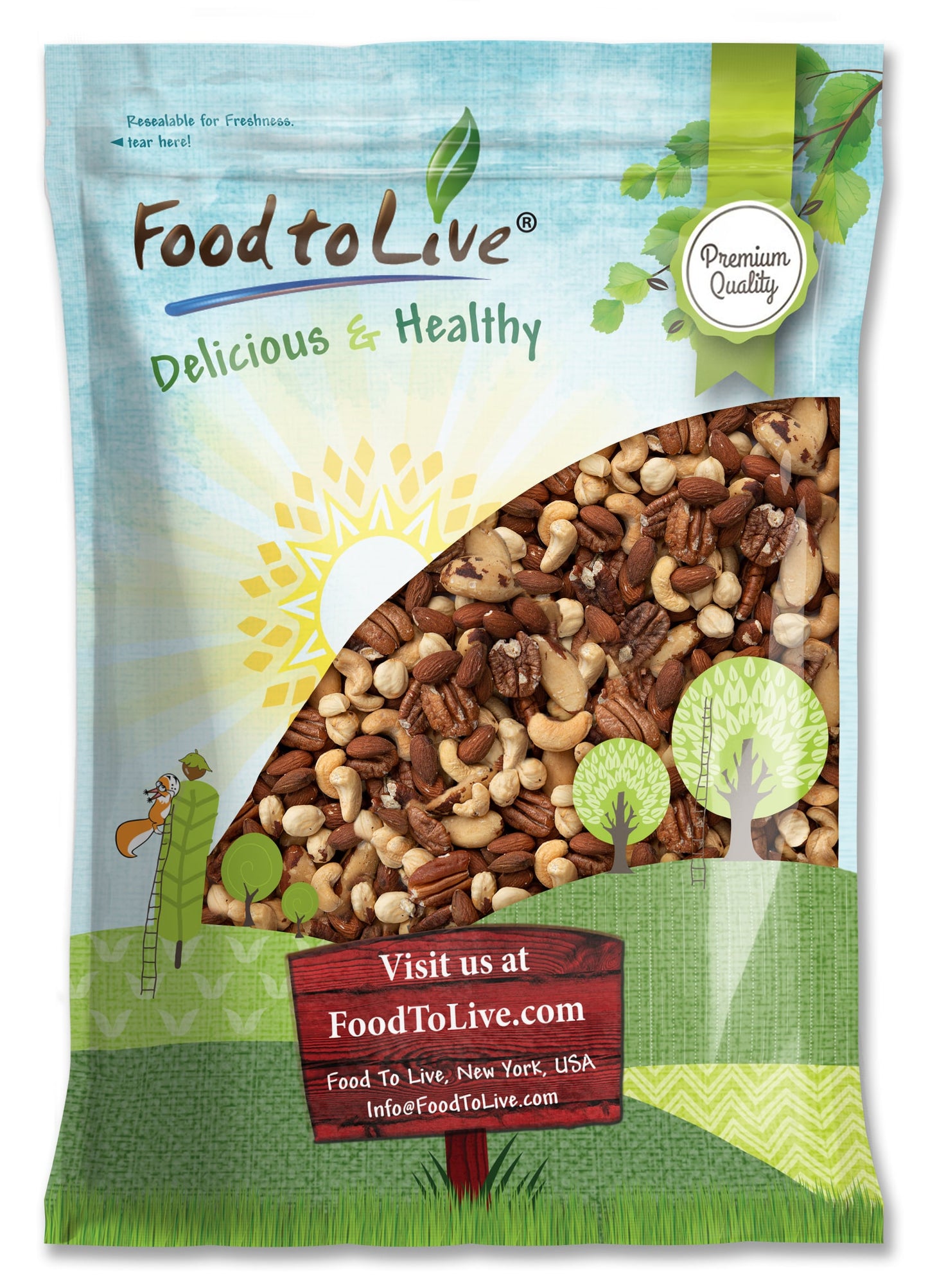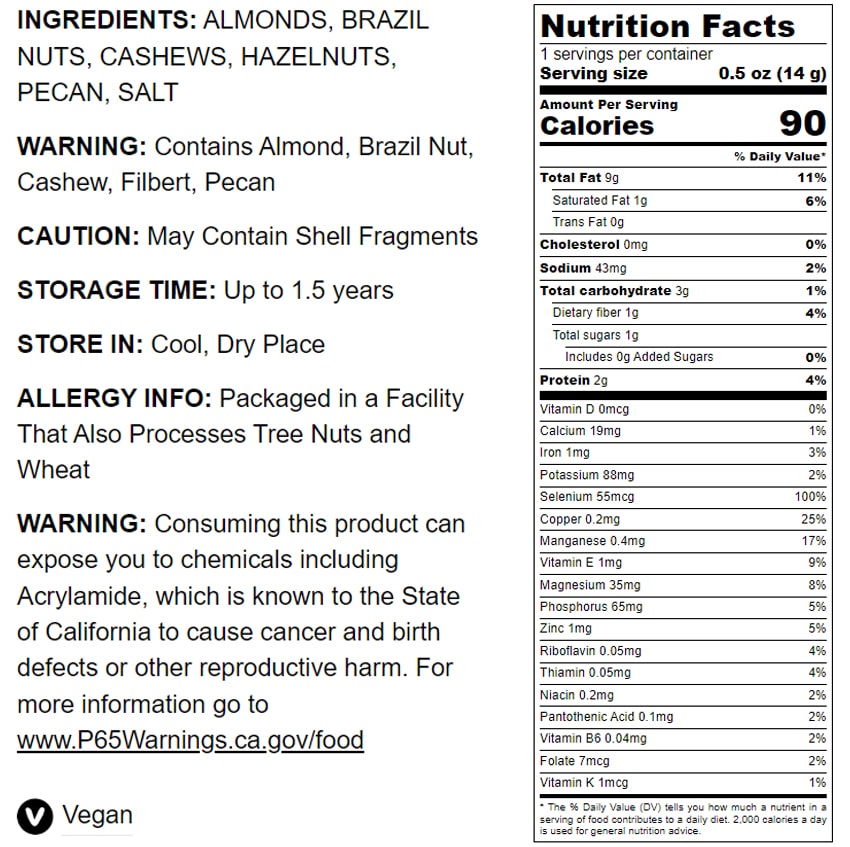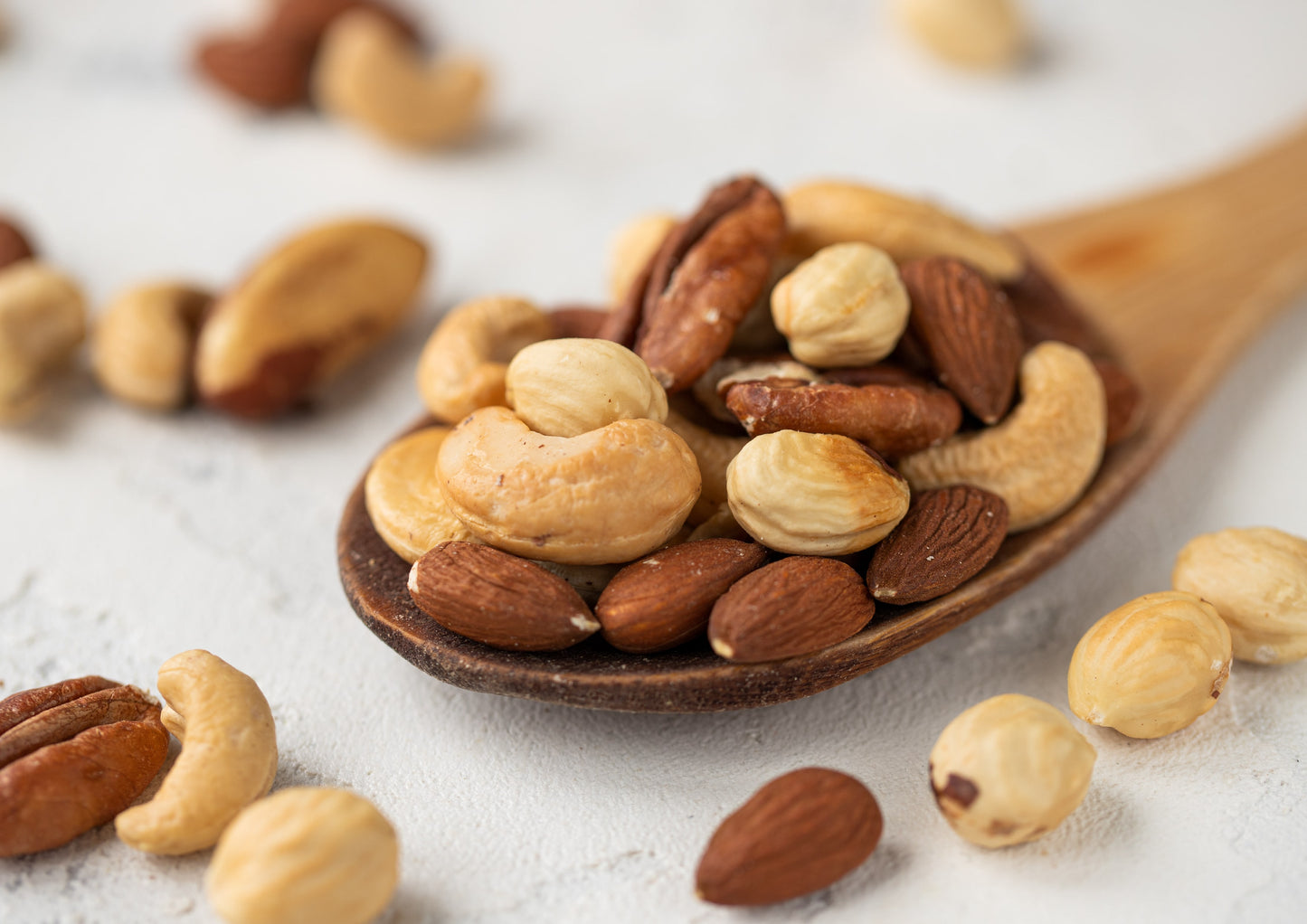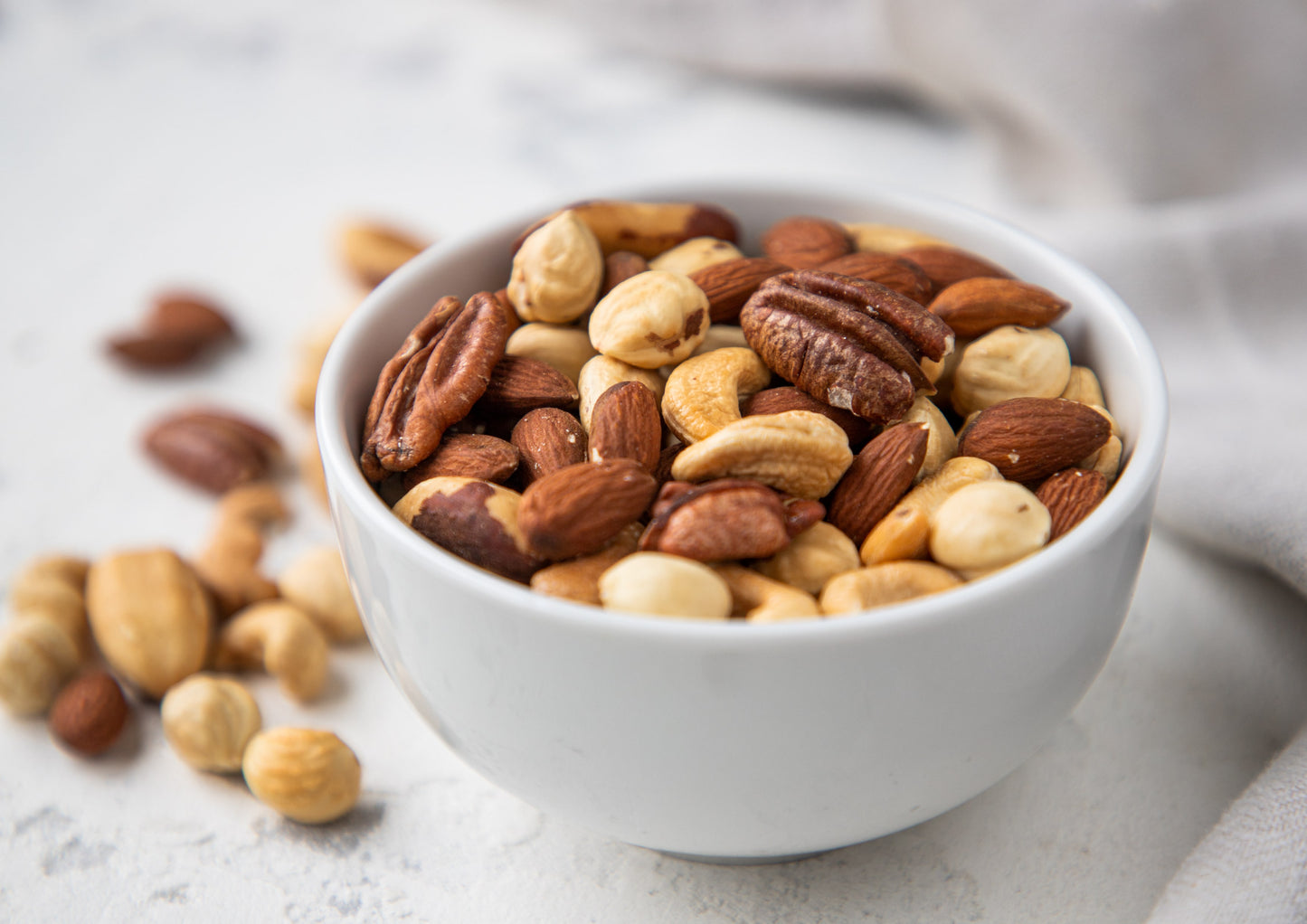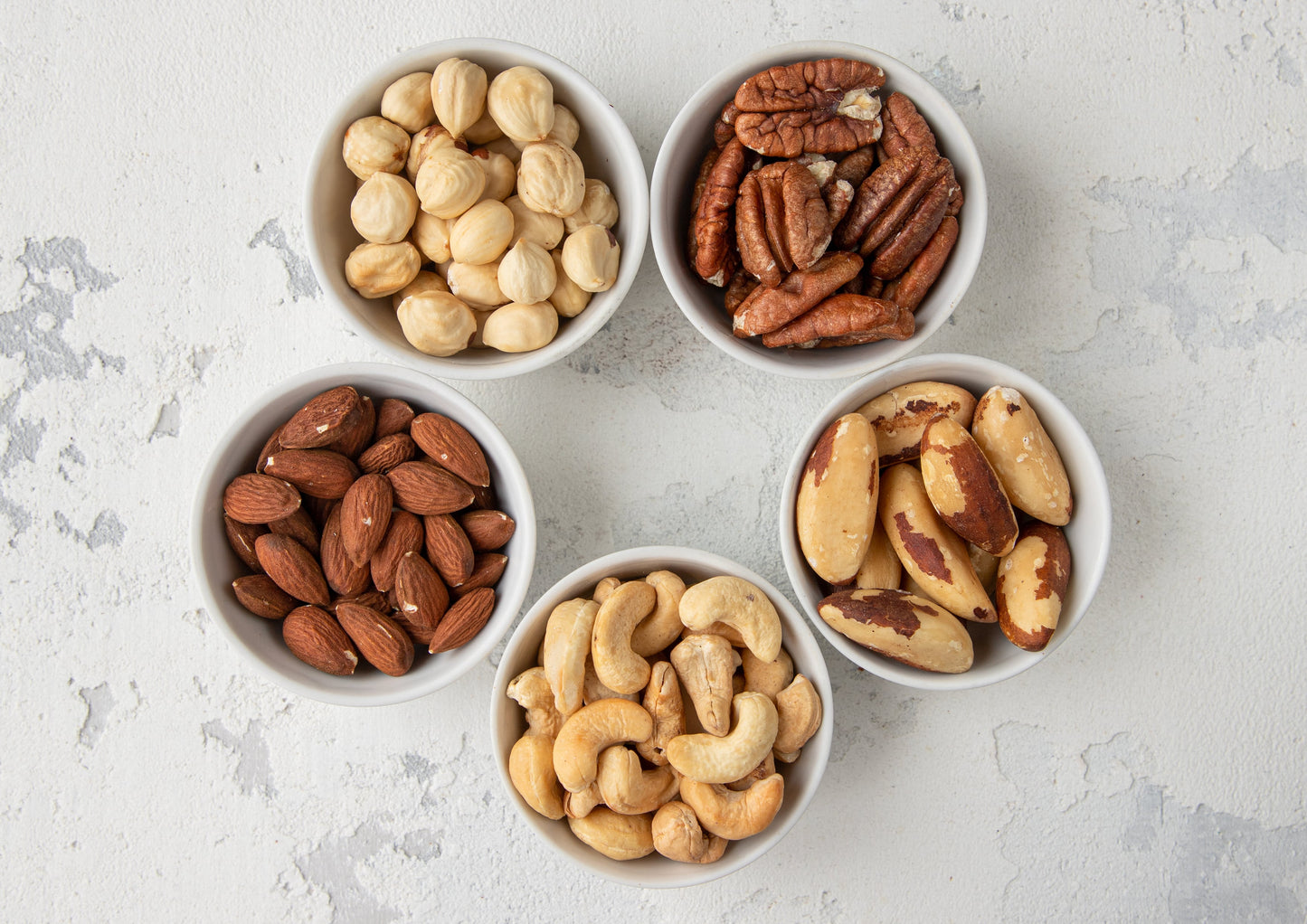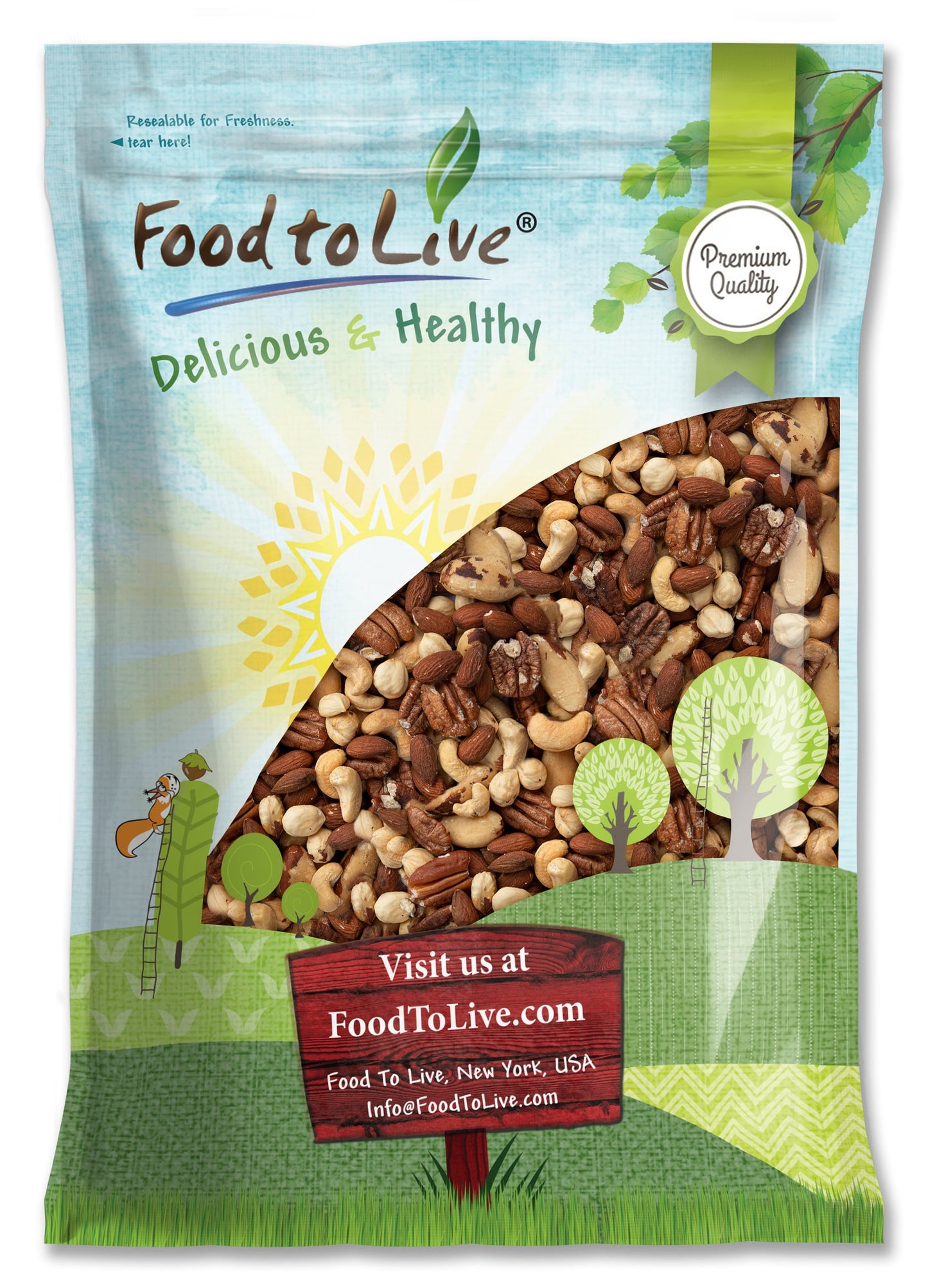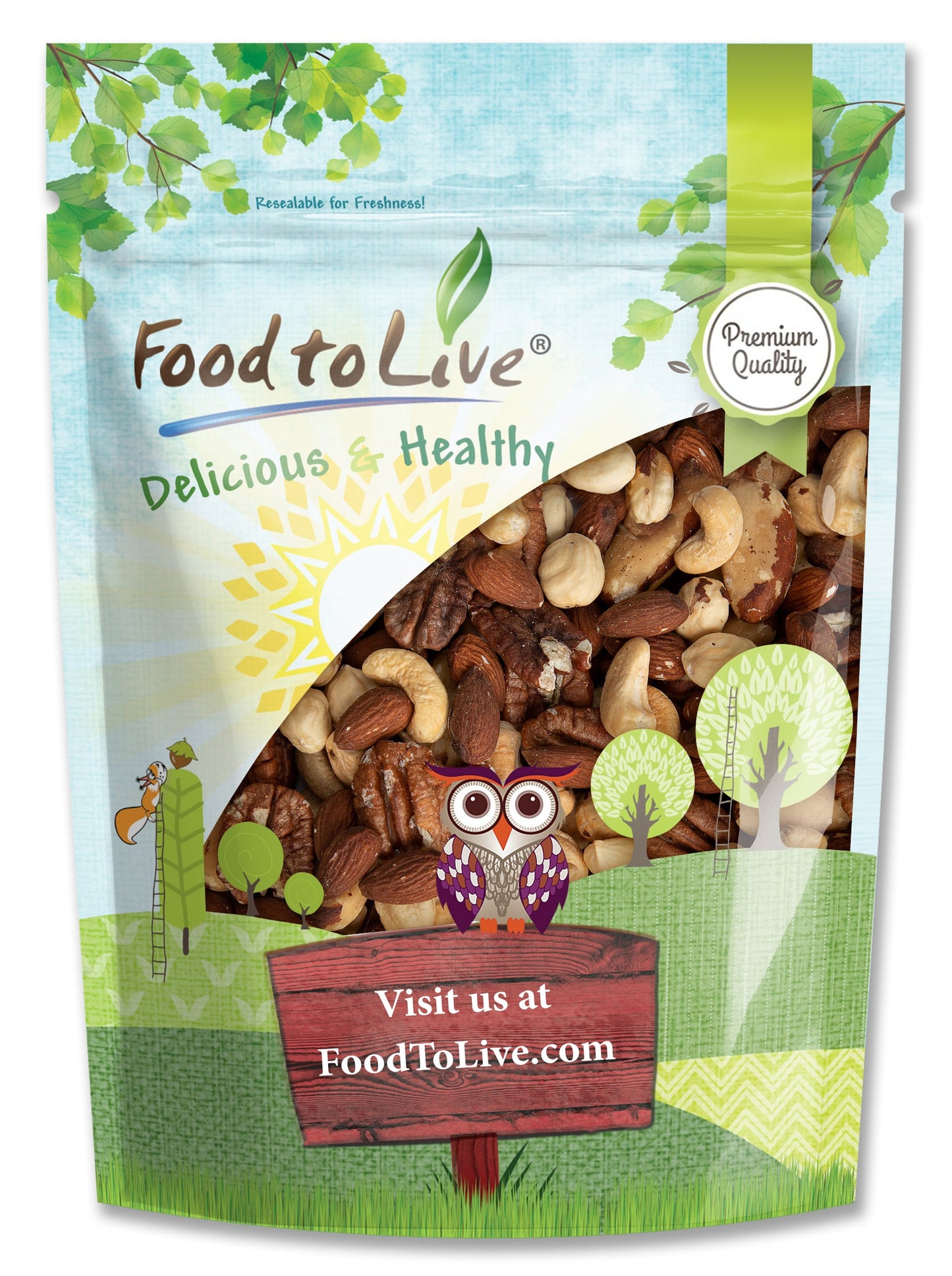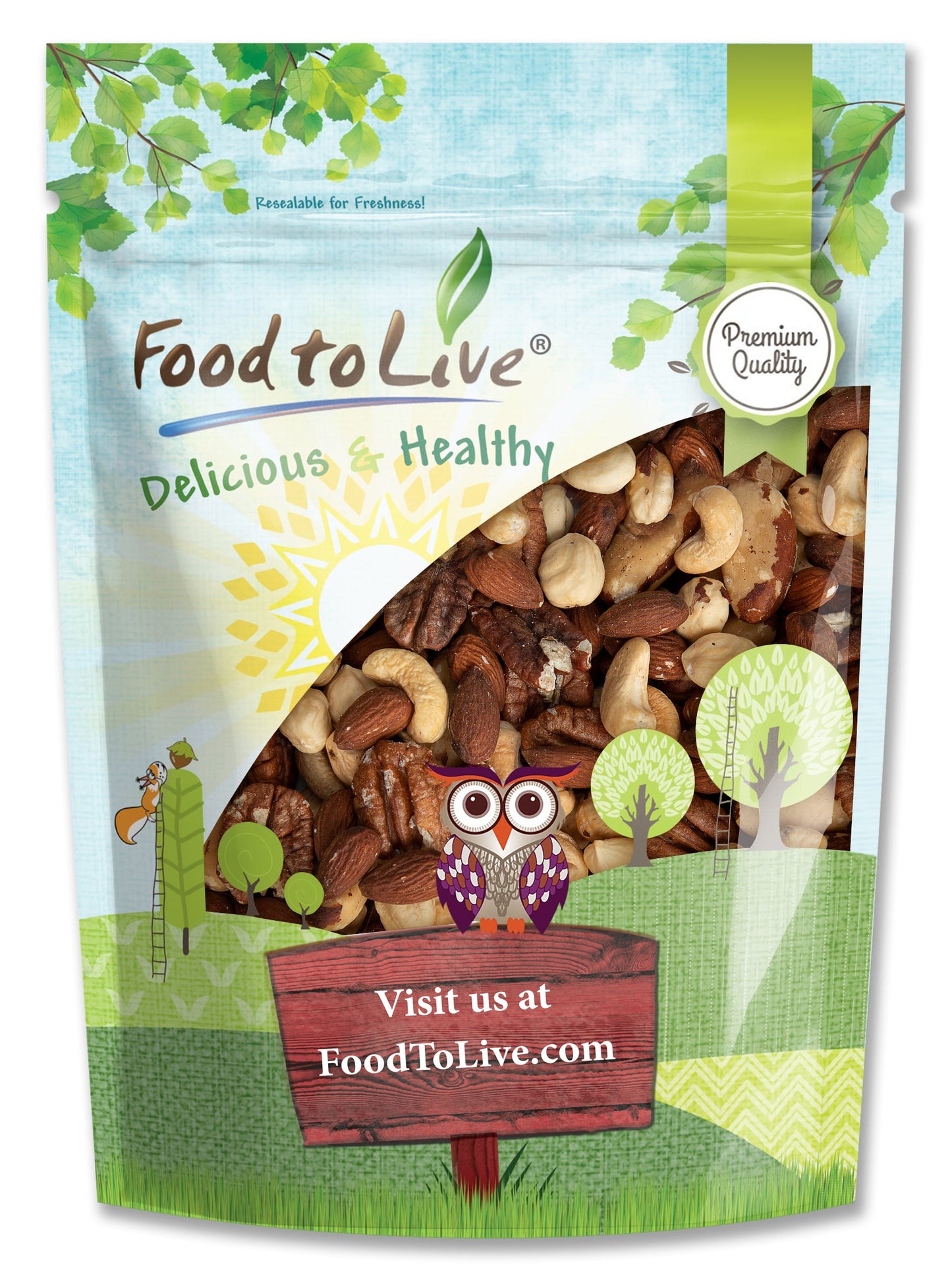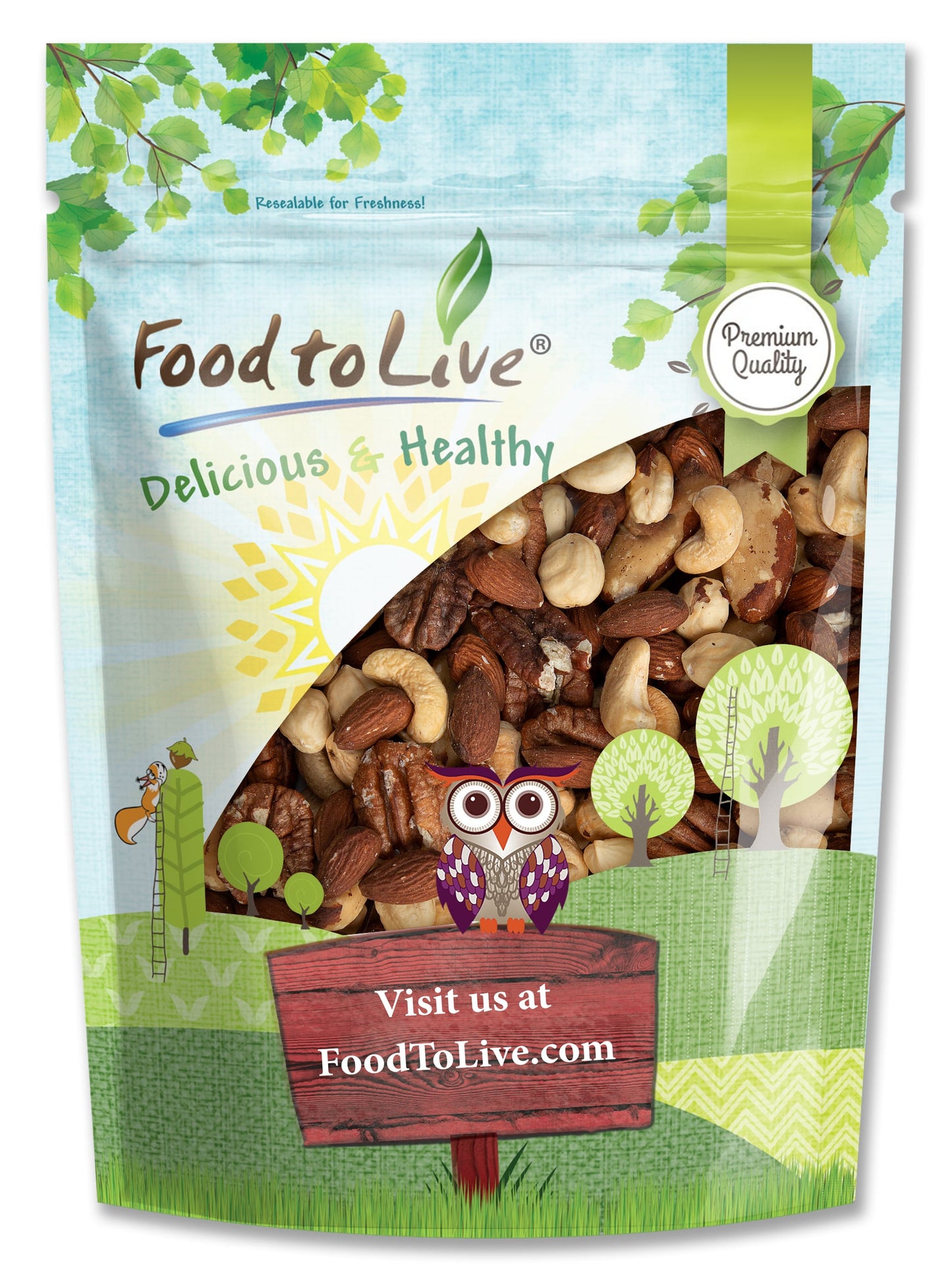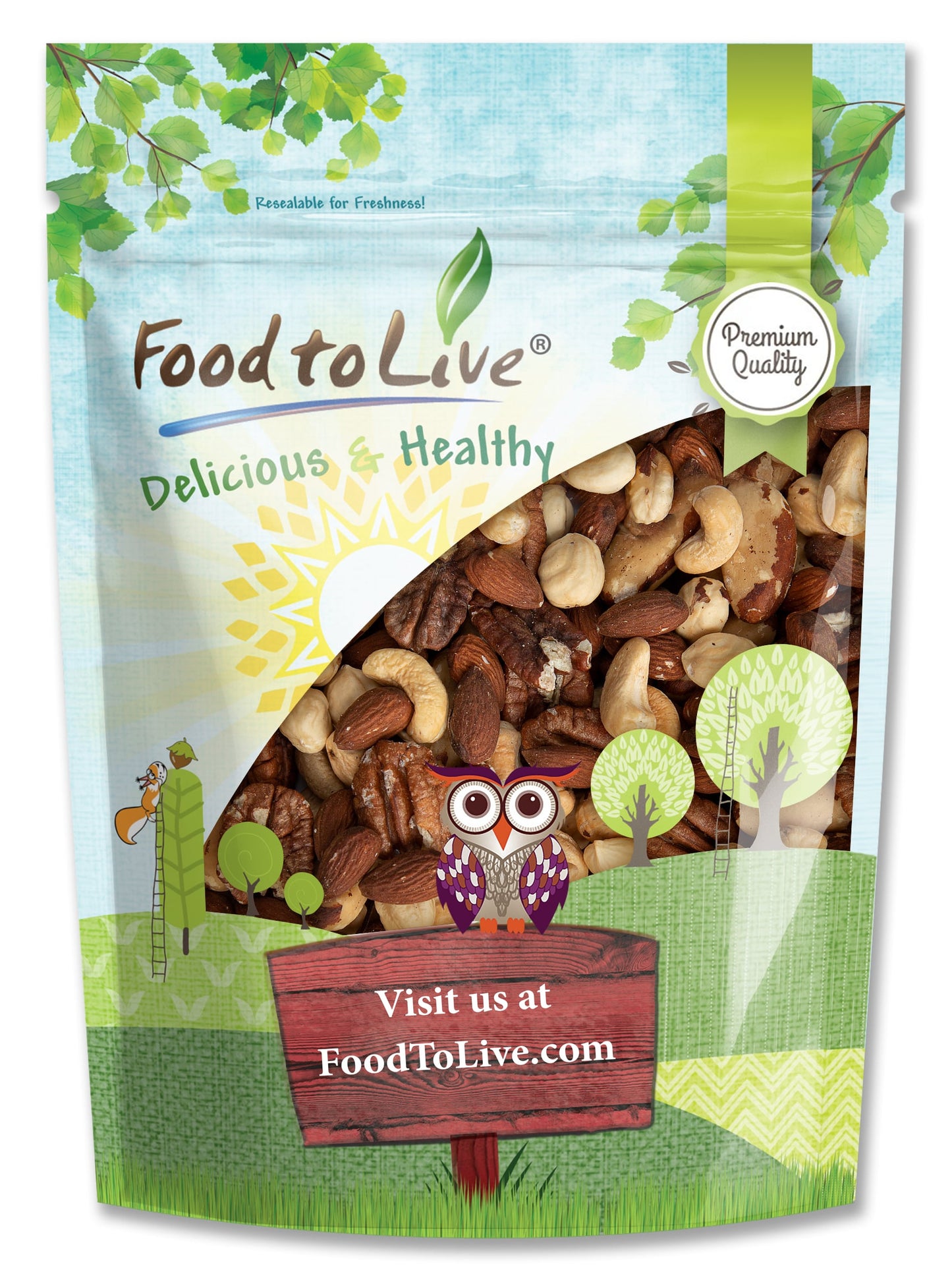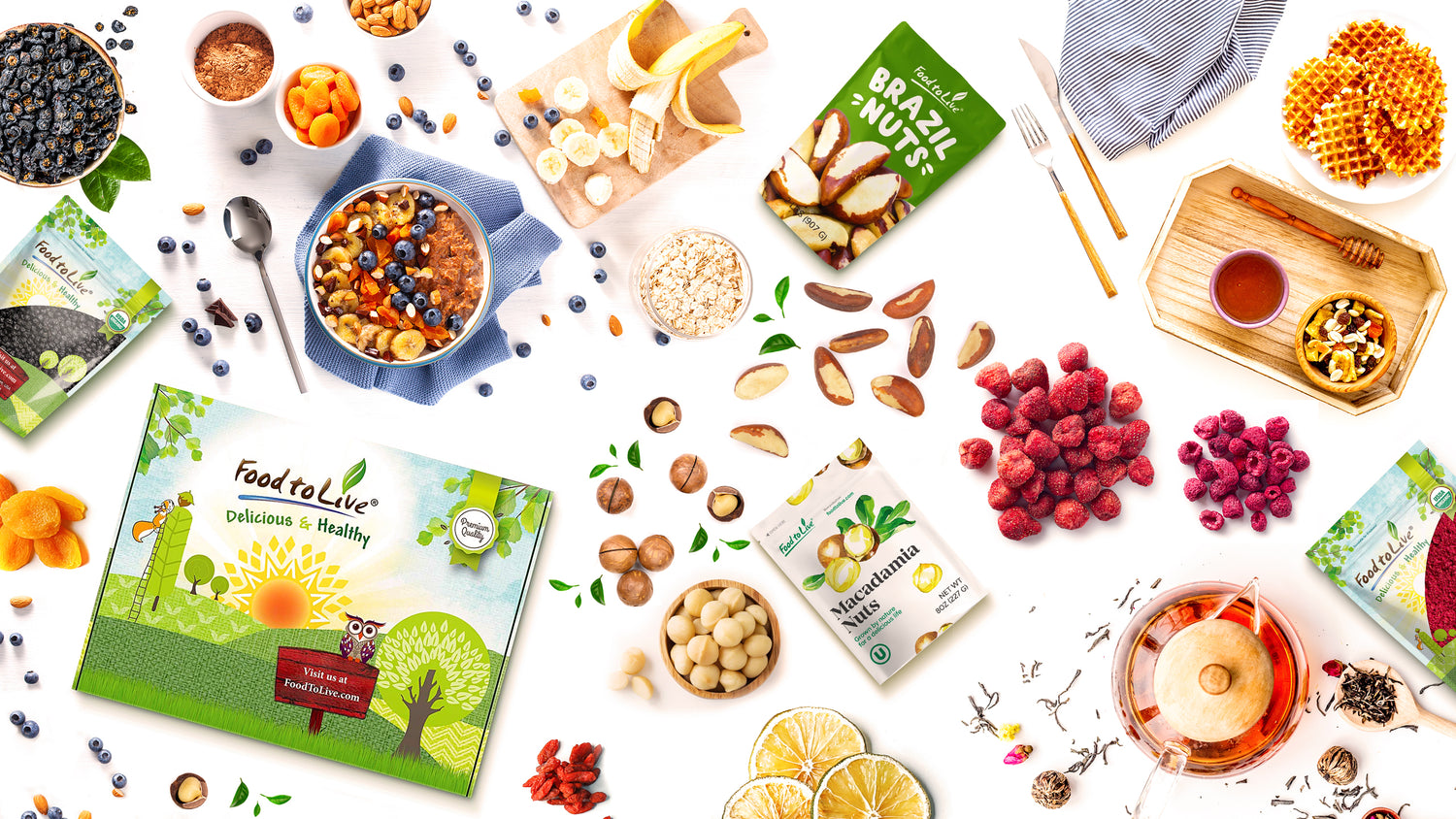 Food to Live was created to give people easy access to delicious and wholesome foods.
We offer a wide range of organic and raw foods that would be a great addition to any diet.
We choose products that can positively impact the body, such as dried fruits, nuts, seeds, grains, powders, flours, spices, and legumes.
Shop more products