Dried Diced Papaya - Kosher, Vegan, Sweetened, Unsulfured, Bulk, Great for Culinary Use and Baking - by Food to Live
Regular price
$0.00 USD
Sale price
$6.99 USD
Unit price
per
Sale
Sold out
A fresh papaya fruit brings in countless benefits other than its sweet natural flavor. The fruit is always a delicious treat at any time of the day and year. What makes this exotic fruit one of the world's best?

The papaya fruit was first written about in 1526 by Oviedo, A Spanish chronicler. Its delicious taste has also excited the taste buds of the great explorer, Christopher Columbus to make him declare the fruit as "the fruit of angels".

Today, Brazil is still the number one exporter of papaya or commonly called pawpaw. It is also cultivated in several varieties in other countries such as Hawaii. However, the fruit only thrives in tropical countries which make them an exotic treat to have in colder-climate countries.

The short shelf life of the fruit other than its limited availability to colder-climate countries are often the factors that stop people from enjoying its sweet flavor and nutritious benefits.

The creation of the dried variety of fruits and nuts has greatly resolved the problem. Dried and cubed papaya can now be bought almost elsewhere at any time of the day and year. The longer shelf-life of more than 6 months whether it is stored in the fridge or pantry has given people the chance to enjoy this wonderful treat anytime and all the time.

What makes dried papaya a great food choice for everyone? Here are some of the reasons that compel people to go for dried papayas than any other dried fruit variety:

* It works great for the digestion. Papaya is an alkaline fruit which gives it a cutting-edge over other fruit varieties. Acid reflux is prevented by eating alkaline food varieties such as papaya. Digestion is greatly helped with alkaline food groups that can be compromised with the consumption of foods high in acid content.
* It is an awesome snack food. Eaten as is, dried papaya is a fantastic snack food that is low in calories as well. The exotic sweetness of the fruit can be enjoyed in every bite minus the guilt.
* It is a healthy food choice to have in your fridge or pantry. Nowadays, people veer more on healthy food options. The rise of serious health conditions brought about by unhealthy food choices has made people become more aware. Dried papaya fulfills the requirements of being a healthy food choice along with the attraction of tasting so good.
* It is an exciting food topper. Breakfast cereals, ice cream, and yogurt are all given a high boost when topped with dried papayas. Since it is low in sodium, cholesterol, and calorie content, it is an amazing way to gain the nutrition while enjoying a tasty treat.
* In a nutshell. The dried papaya variety still packs in the goodness and richness that are normally found in the fresh varieties. This is because the dry product was processed from the finest fresh papaya variety. Papaya is known as one the best fruits in the world and having it on hand in the home and on the go at all times gives you the advantage of a delicious treat anytime and all the time.
Shipping & Returns

Shipping Time: Most orders received before 3:00 PM EST will ship not later than the next business day, provided the product ordered is in stock. Most orders received after 3:00 PM EST will ship not later than the second business day. Orders are not processed or dispatched on Sunday. For more information check our Shipping & Return Policy
Storage

Store in a cool,dry place away from Moisture, Light, Oxygen
Share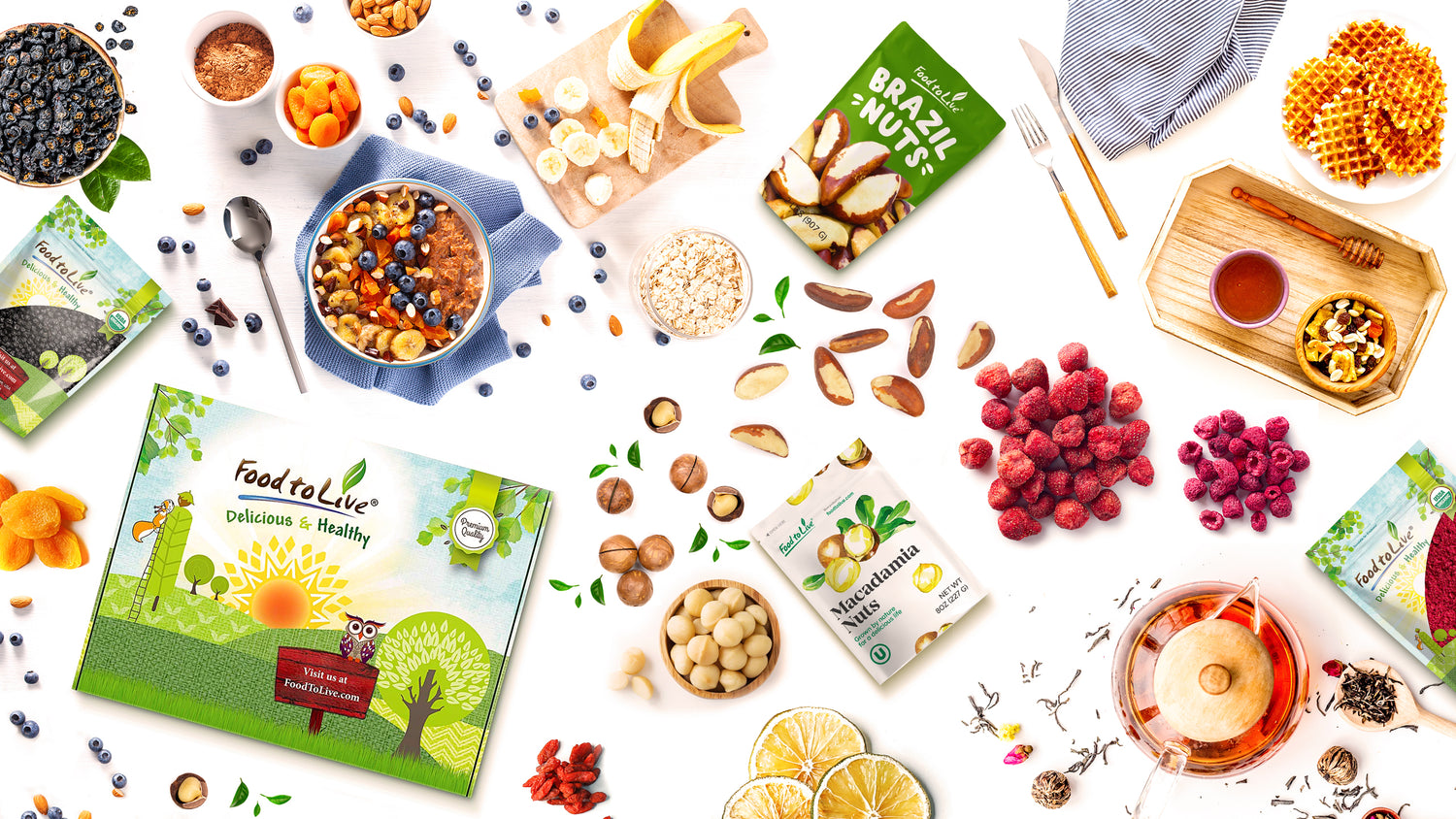 Food to Live was created to give people easy access to delicious and wholesome foods.
We offer a wide range of organic and raw foods that would be a great addition to any diet.
We choose products that can positively impact the body, such as dried fruits, nuts, seeds, grains, powders, flours, spices, and legumes.
Shop more products