Dry Roasted Cashew Halves and Pieces with Himalayan Salt – Oven Roasted Nuts, Lightly Salted, No Oil Added, Vegan Snack, Keto, Kosher, Bulk. High in Protein, Healthy Fats. Great for Baking
Regular price
$131.99 USD
Regular price
$0.00 USD
Sale price
$131.99 USD
Unit price
per
Sale
Sold out
Dry Roasted Cashew Halves and Pieces with Himalayan Salt - Amazon
Nuts are extremely delicious in their pure natural raw form. Roasting however makes their flavor and texture that much more intense, and no - they do not lose on nutritional value! With that in mind, meet Food to Live's premium quality Dry Roasted Cashew Halves and Pieces with Himalayan Pink Salt - a wholesome snack and ingredient.

What Makes Cashew Halves Roasted Lightly Salted So Unique? ' Nutritional Value

First, there is nothing like the taste of Salted and Roasted Cashew Halves and Pieces! We gently roast them in the oven with oil, and then lightly season them with pink Himalayan Salt, this way their flavor is not overwhelming, and they present with a perfect crunch. Second, Roasted cashew halves are easily digested due to the basic crunch factor. Moreover, they are a good source of protein, fiber, good fats, and other nutrients like Copper, Magnesium, and Manganese.

How to use Roasted & Salted Cashew Halves and Pieces

Enjoy these roasted savory cashews right out-of-the bag, as they're a nutrient-dense snack. Add them to salads, oatmeal, baked goodies, and even ice cream. Salted and toasted nuts are also a perfect charcuterie board ingredient, as they pair well with a variety of cheeses, air-dried meats, and fresh fruit.

Roasted vs. Raw Cashew Halves
I bet you were wondering if roasting effects the nuts' nutritional value. Well, after roasting, nuts lose some of their moisture. Thus, a roasted kernel weighs less than a raw nut. That's why the fat content per ounce is slightly higher in roasted nuts. Moreover, raw cashew halves contain a bit more iron and selenium whereas roasted ones have a higher concentration of antioxidants. Raw cashew halves can be easily overpowered by roasted salted whole cashew pieces due to their intense flavor.

Shop Consciously with Food to Live Bulk Option
Consider buying roasted salted cashew halves bulk and saving per unit! That's what makes your life easier: you reduce packaging and always have extra nuts on hand.
Store Properly
Keep dry roasted salted cashew halves and pieces sealed tight in an airtight container in a cool, dry place or in a freezer. Freezing won't affect the flavor; instead, it will prolong shelf-life.
Shipping & Returns

Shipping Time: Most orders received before 3:00 PM EST will ship not later than the next business day, provided the product ordered is in stock. Most orders received after 3:00 PM EST will ship not later than the second business day. Orders are not processed or dispatched on Sunday. For more information check our Shipping & Return Policy
Storage

Store in a cool,dry place away from Moisture, Light, Oxygen
Share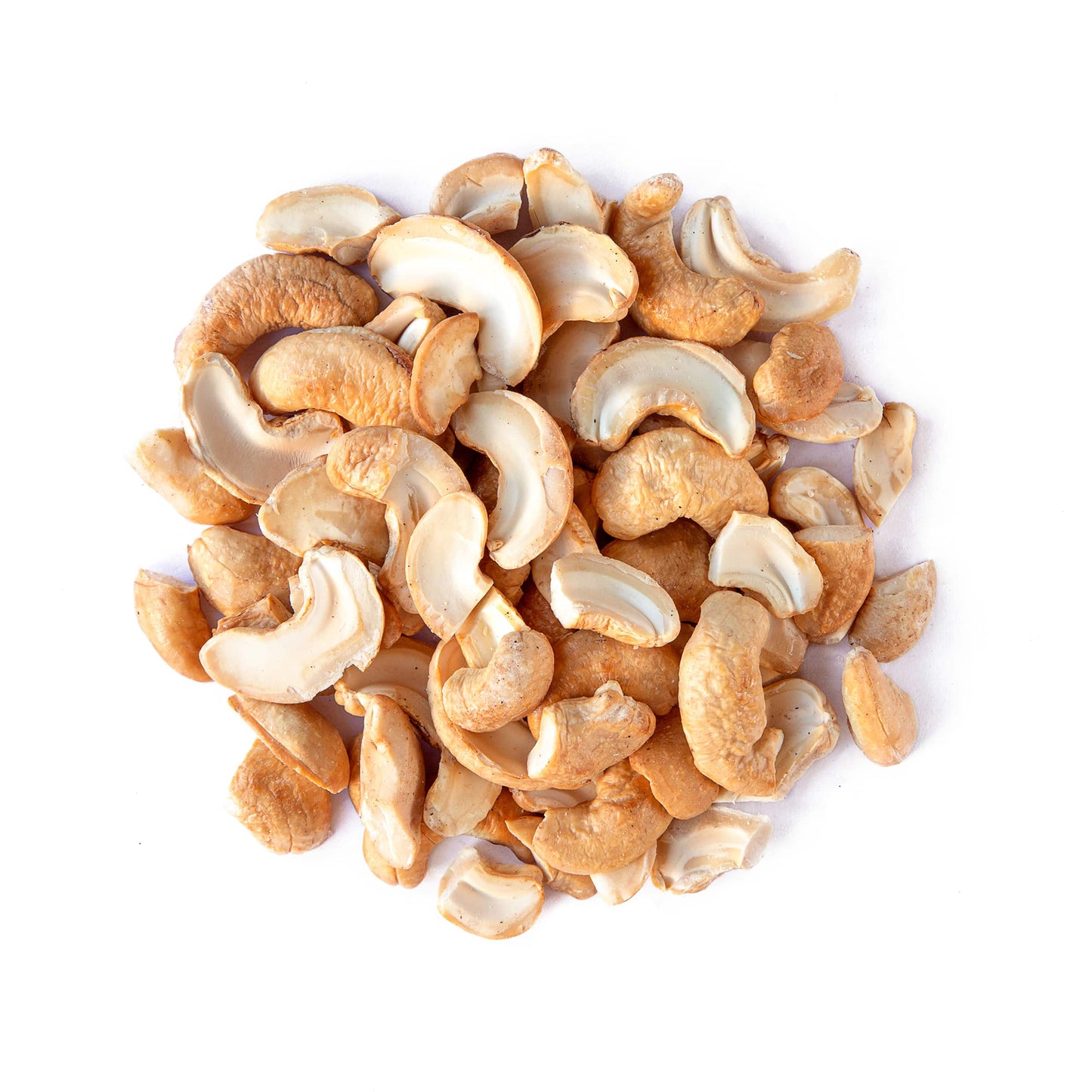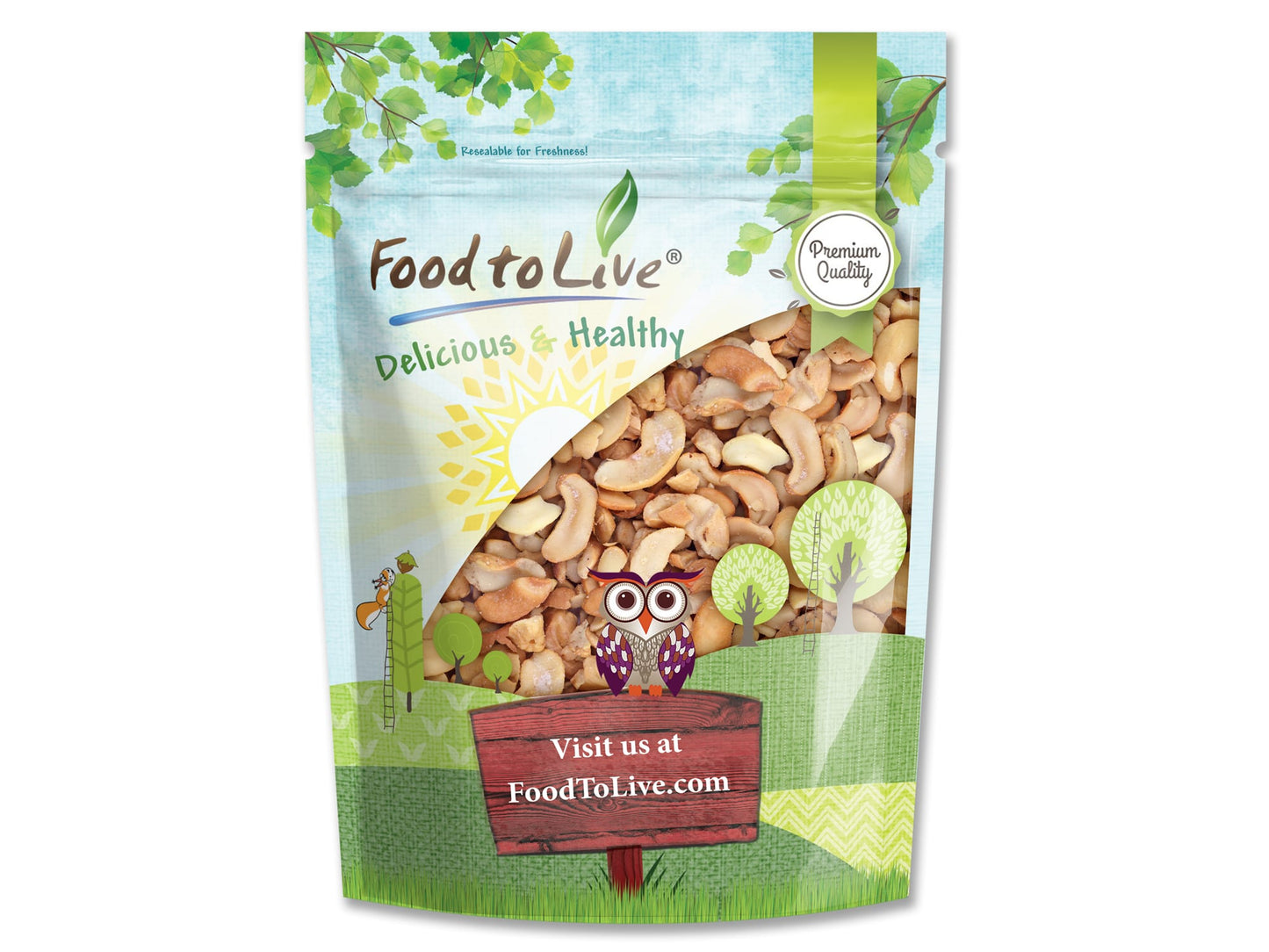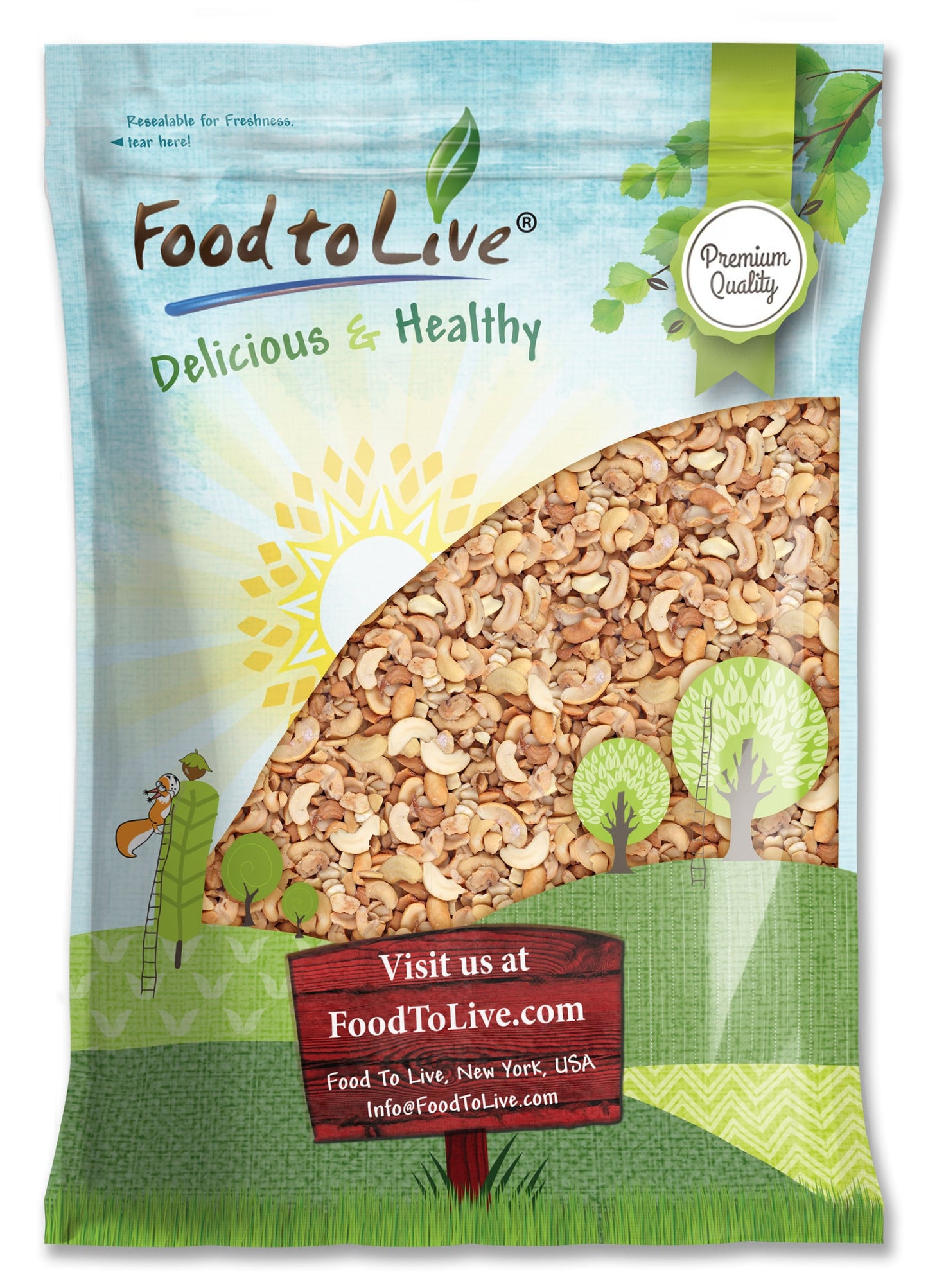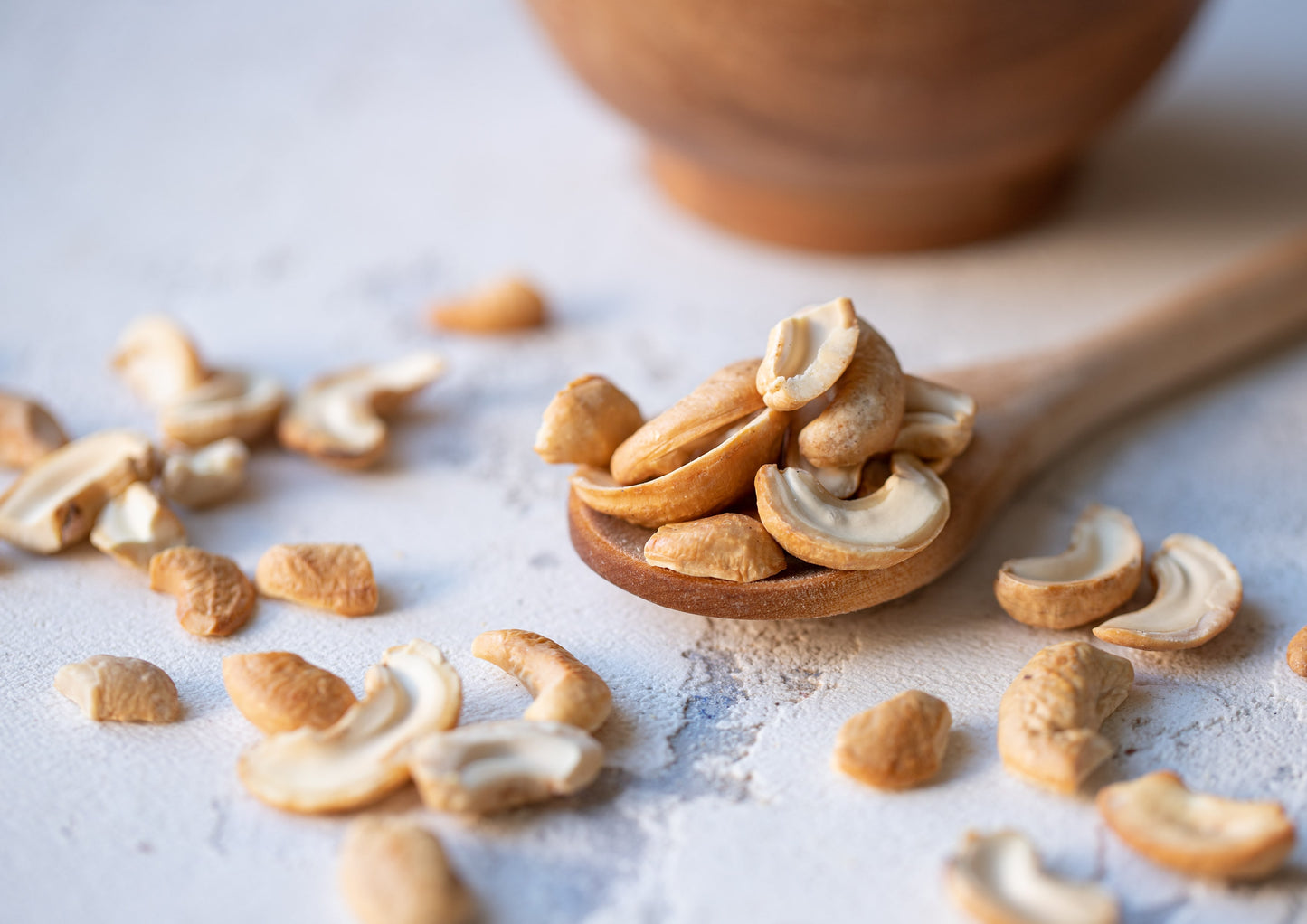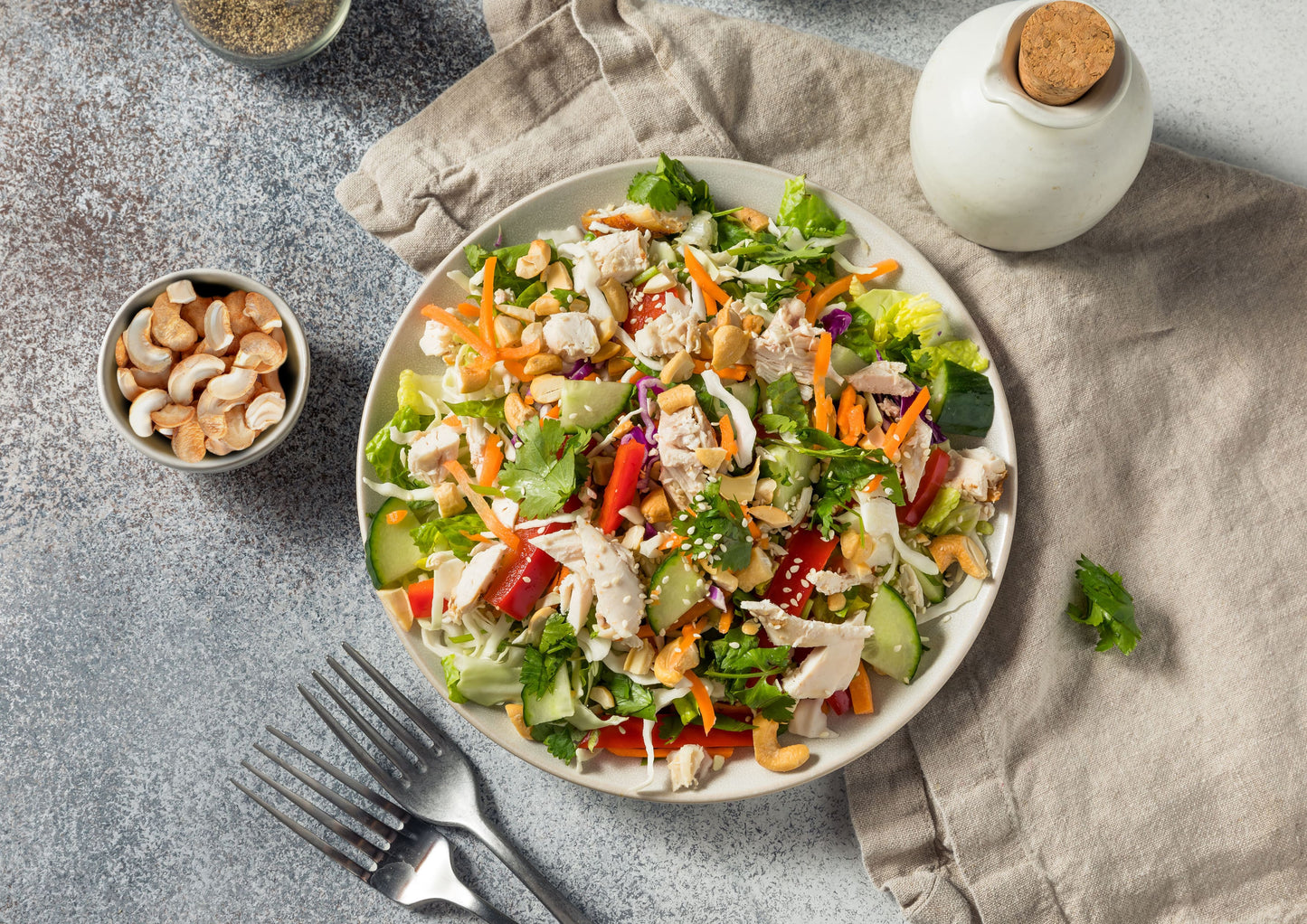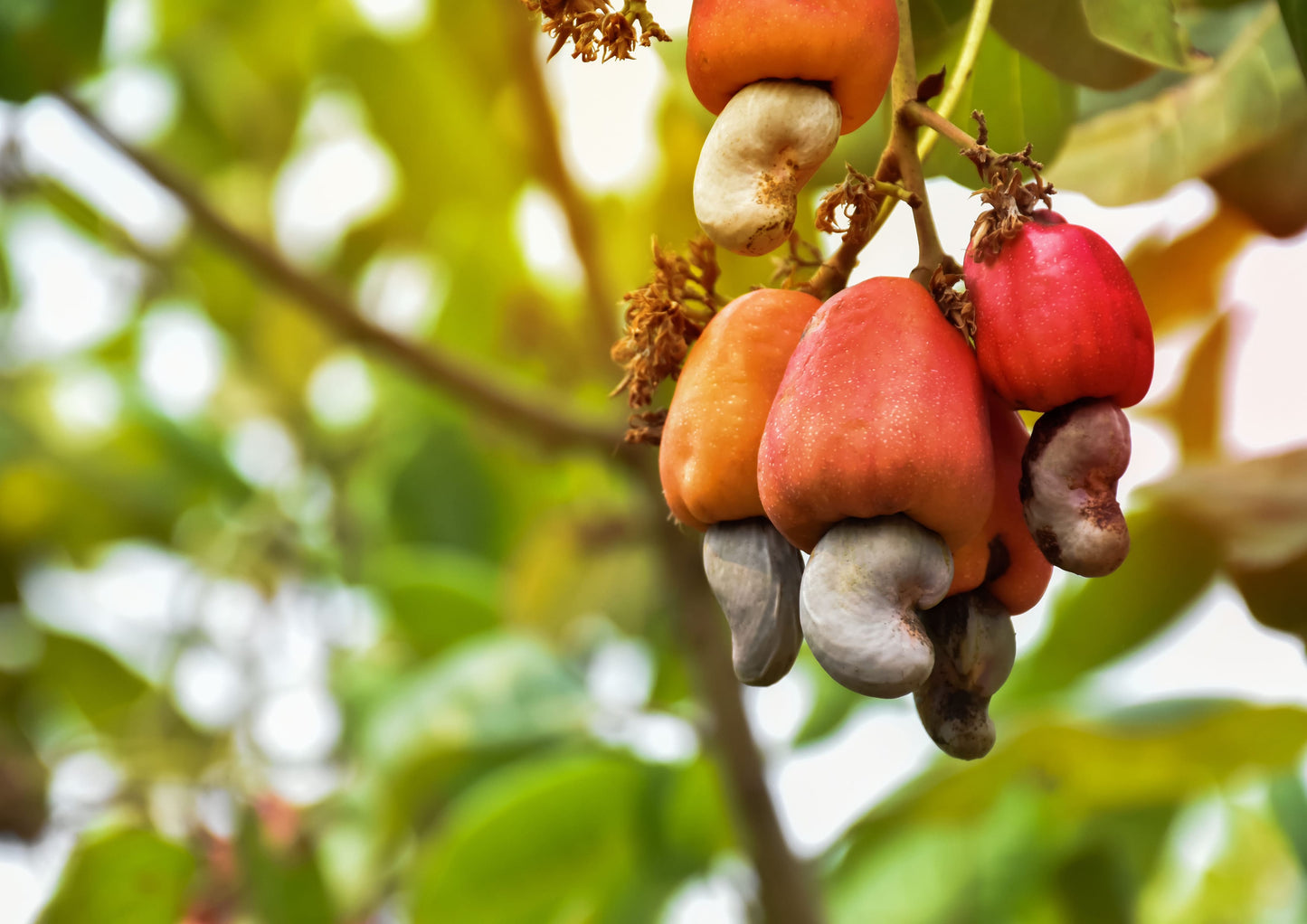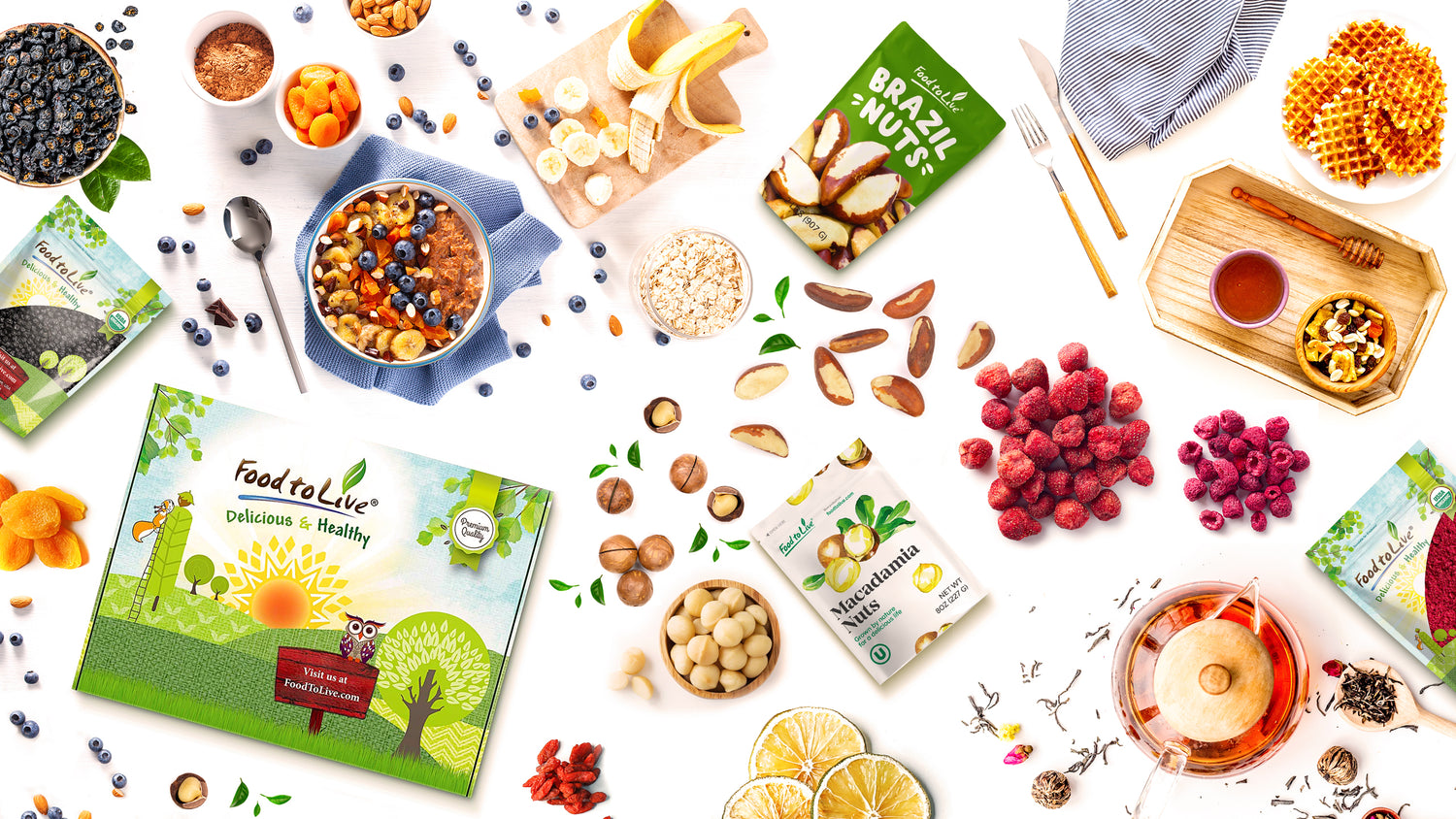 Food to Live was created to give people easy access to delicious and wholesome foods.
We offer a wide range of organic and raw foods that would be a great addition to any diet.
We choose products that can positively impact the body, such as dried fruits, nuts, seeds, grains, powders, flours, spices, and legumes.
Shop more products