Dry Roasted Walnuts – Unsalted Nut Pieces. Delicious and Nutritious Snack. Keto and Paleo Friendly. Great for Salads, Oatmeal, and Baked Goods. Packed with Protein and Healthy Fats. Kosher
Regular price
$0.00 USD
Sale price
$89.49 USD
Unit price
per
Sale
Sold out
Want to swap high-sodium potato chips for a healthier yet delicious snack? Food to Live's Dry Roasted Walnut Pieces are an excellent choice! They are gently roasted in small portions in an oven with no oil added, so there is no extra fat. These Walnut Pieces are of Premium Quality, Unsalted, Vegan, Kosher and Paleo- friendly.

Ways to use Dry Roasted Unsalted Walnuts

Oven Roasted Walnut Pieces have a rich nutty and somewhat sweet flavor. Their texture is extra crispy due to roasting which makes them a satisfying snack that you can enjoy right out of bag. You may also mix Walnut Pieces with other nuts or dried fruits to create your own trail mix. Moreover, these nuts will be a great part of charcuterie board (they pair especially well with meats and cheeses).
Alternatively, Dry Roasted Walnuts are a wonderful topper for oatmeal, granola, smoothies, sandwiches, salads, ice cream, and pasta. What is more, use Roasted Walnut Pieces when making desserts, confectionary, and baking bread, cakes, cookies, or muffins. Stock up your pantry with Food to Live's Dry Roasted Walnut Pieces bulk packages to always have a wholesome snack on hand.

Dry Roasted Walnut Nutrition Profile and Benefits

Raw Walnuts are loaded with various macro and micronutrients that offer many benefits for our wellbeing but so are oven-roasted walnuts. In fact, there isn't much difference between the nutritional profiles of the two kinds. Although, comparing Dry Roasted vs Roasted Walnut Pieces, the second have added oil, thus, extra fat and calories.
All in all, Dry Roasted Walnuts are a powerhouse of plant protein, dietary fiber, "good" fats, Vitamins B6 and E and essential minerals like Iron, Magnesium, Calcium, Folic Acid, Potassium, and Copper. Besides, these nuts are rich in Catechin, Phytic Acid, and Melatonin - potent antioxidants. You can include Dry Roasted Walnut Pieces into a Vegan, Keto, and Paleo diets.

Storage Tips

Keep these nuts in a plastic or glass container with tight-fitting lid in a cool dry place away from odorous materials. If you are planning to store Dry Roasted Walnuts long-term, consider putting them in a fridge or a freezer.

Shipping & Returns

Shipping Time: Most orders received before 3:00 PM EST will ship not later than the next business day, provided the product ordered is in stock. Most orders received after 3:00 PM EST will ship not later than the second business day. Orders are not processed or dispatched on Sunday. For more information check our Shipping & Return Policy
Storage

Store in a cool,dry place away from Moisture, Light, Oxygen
Share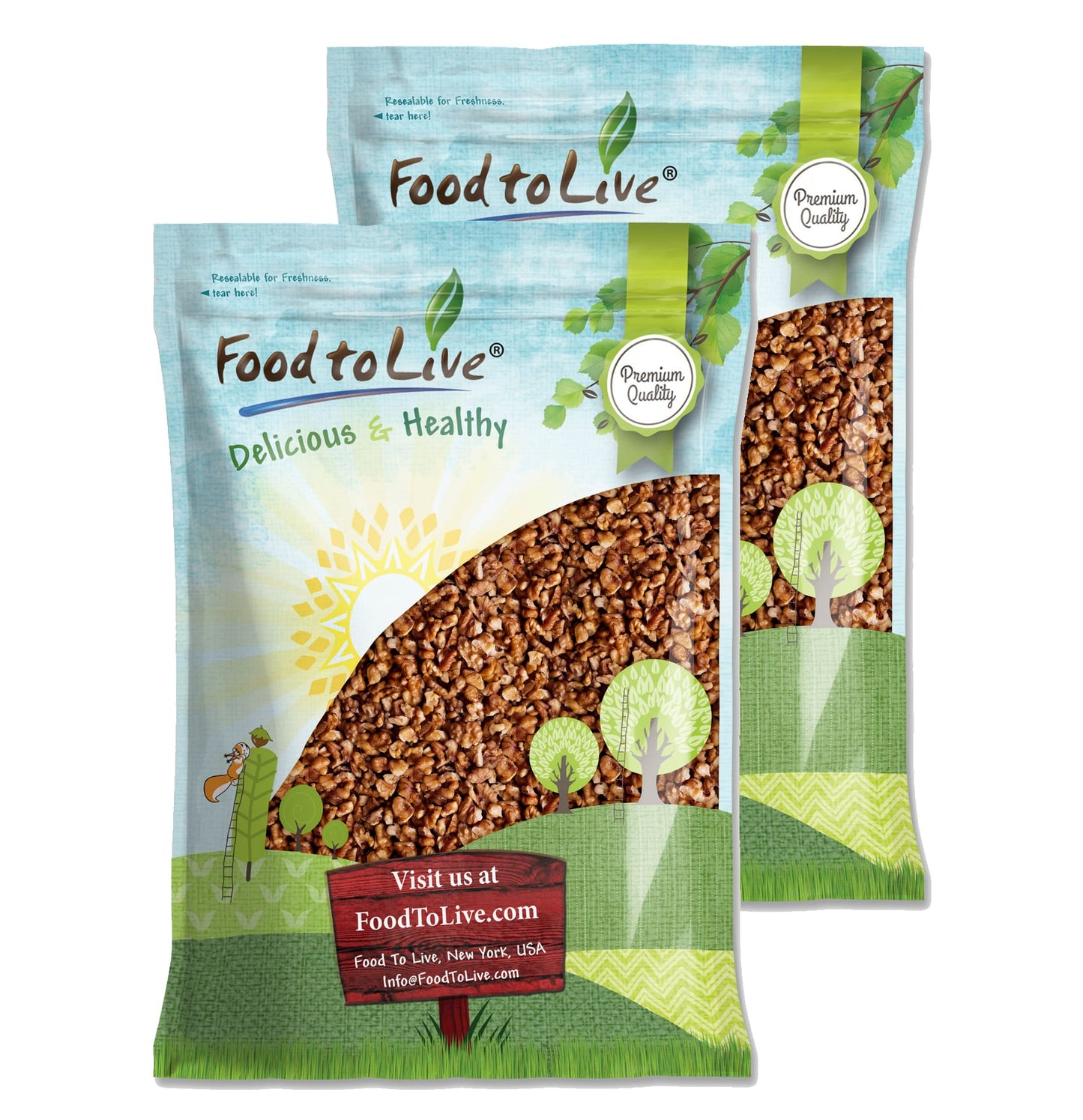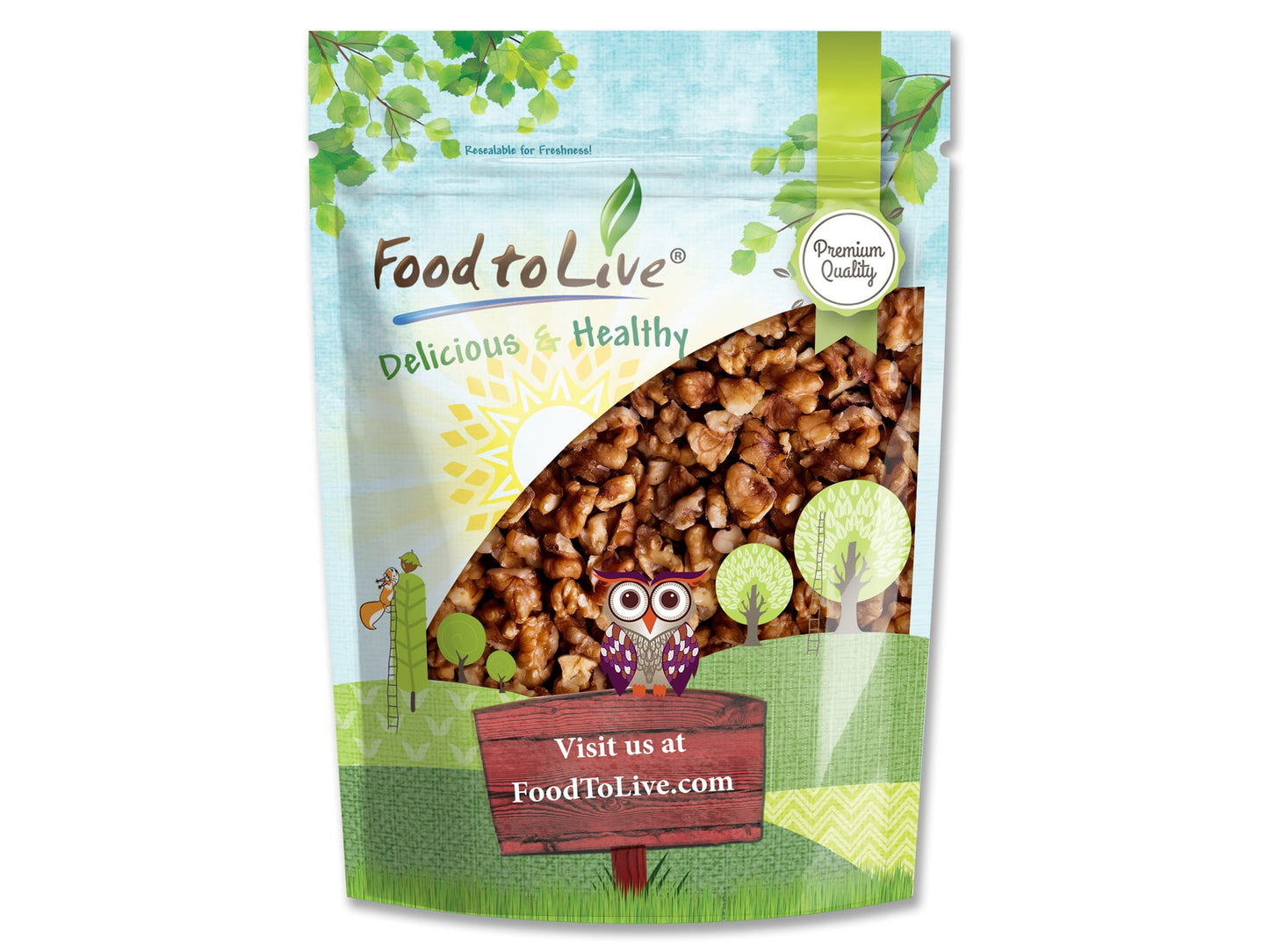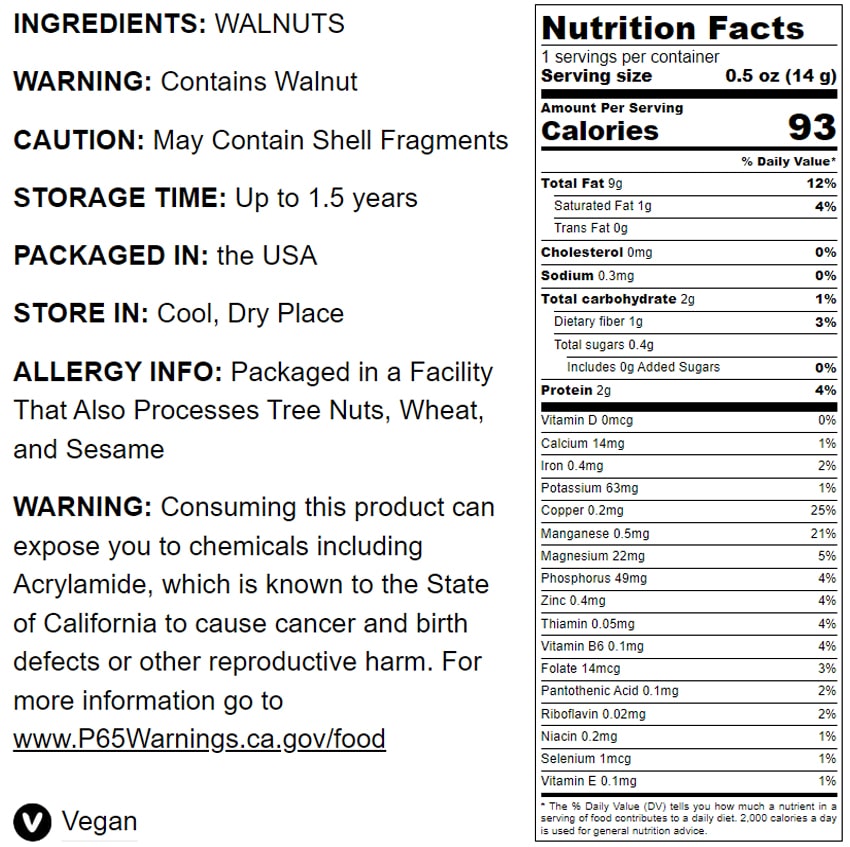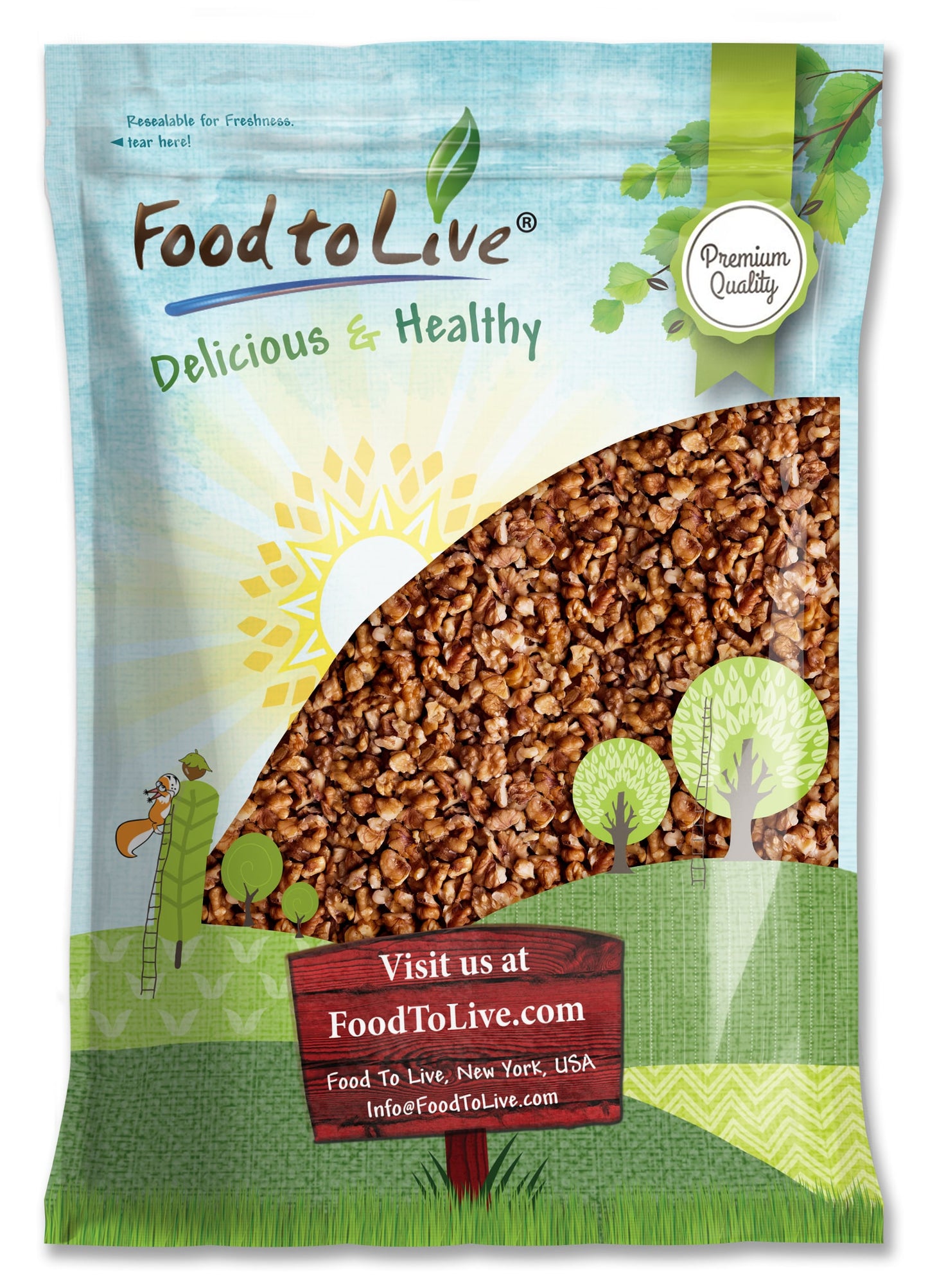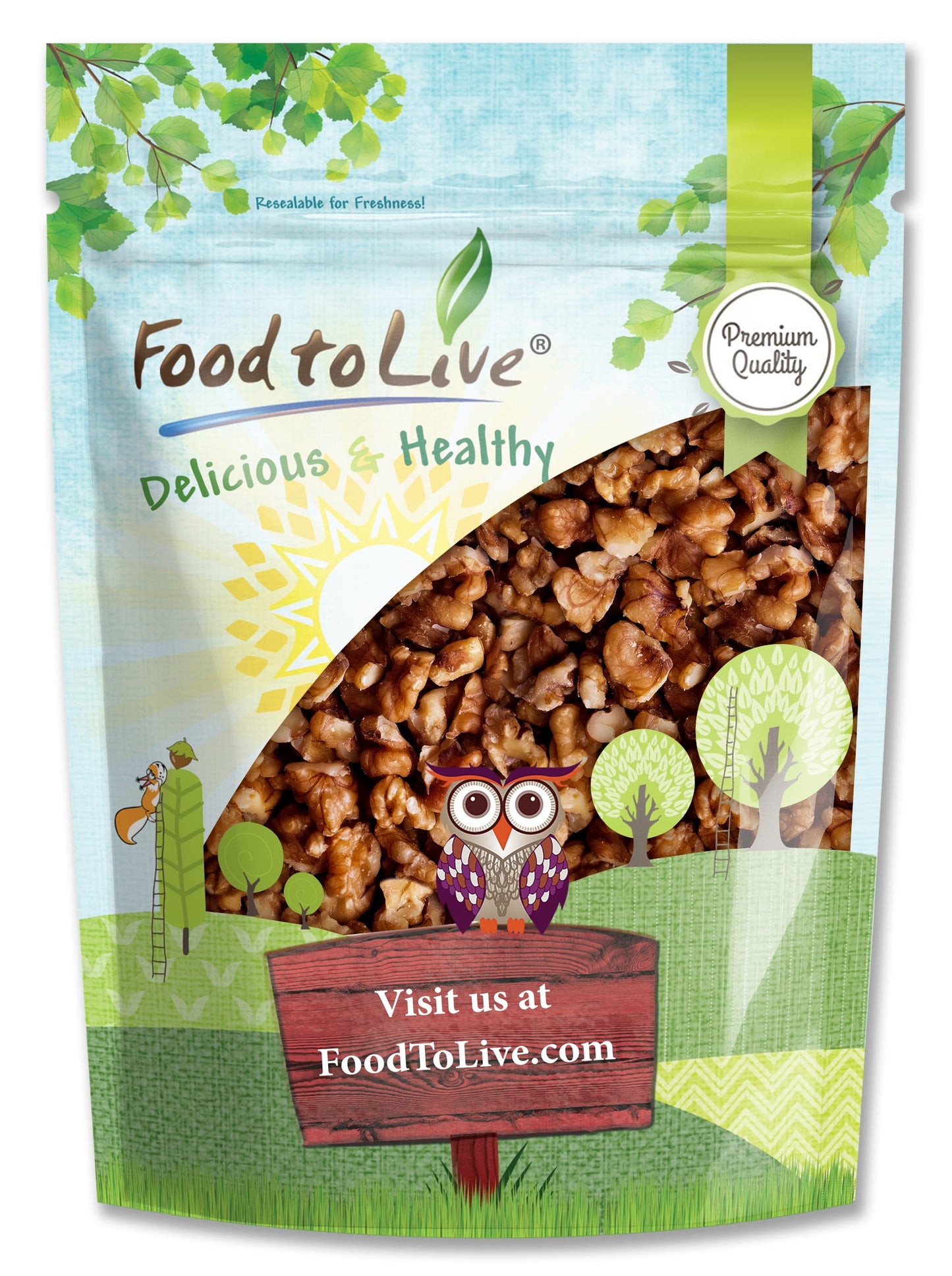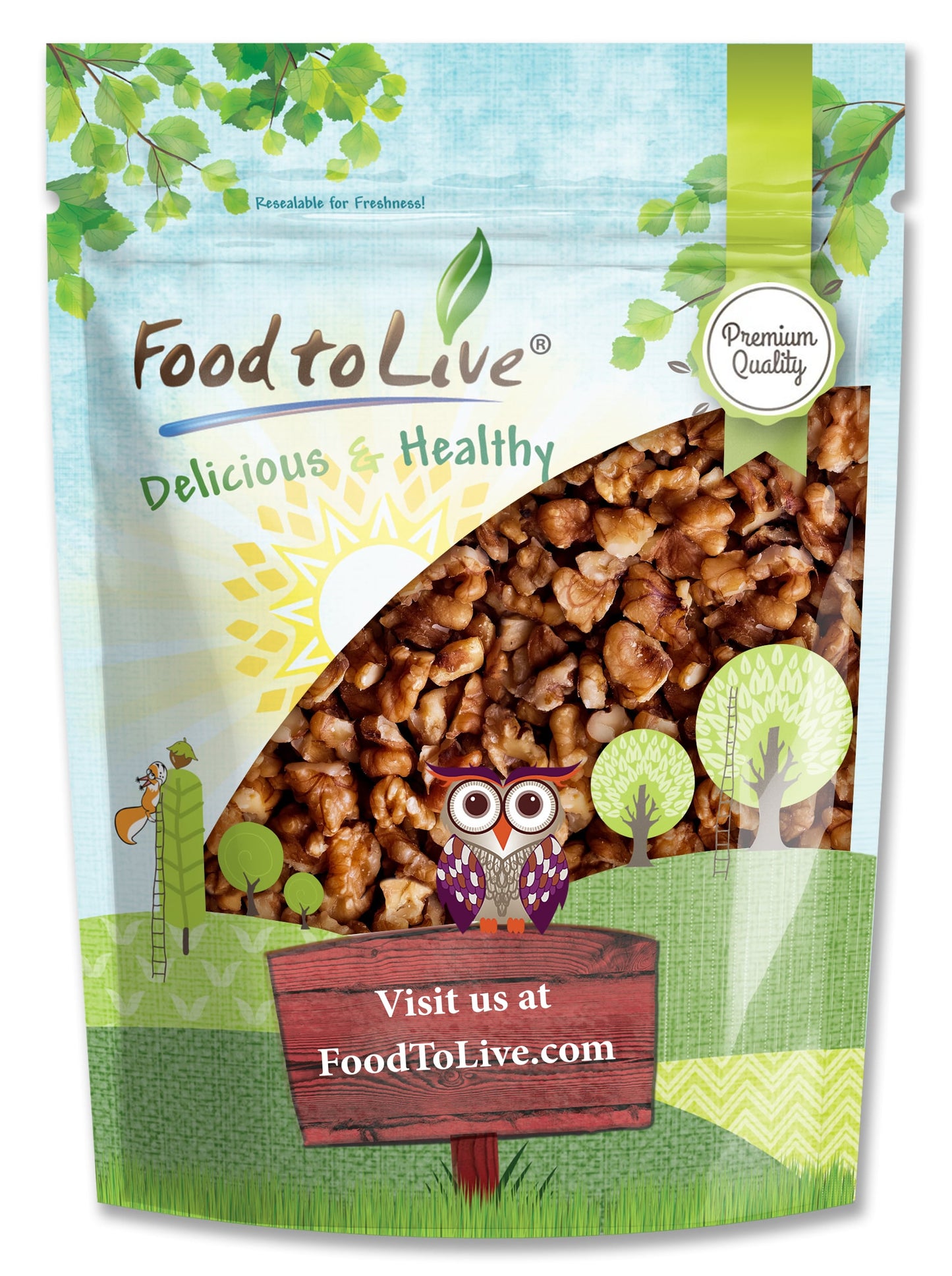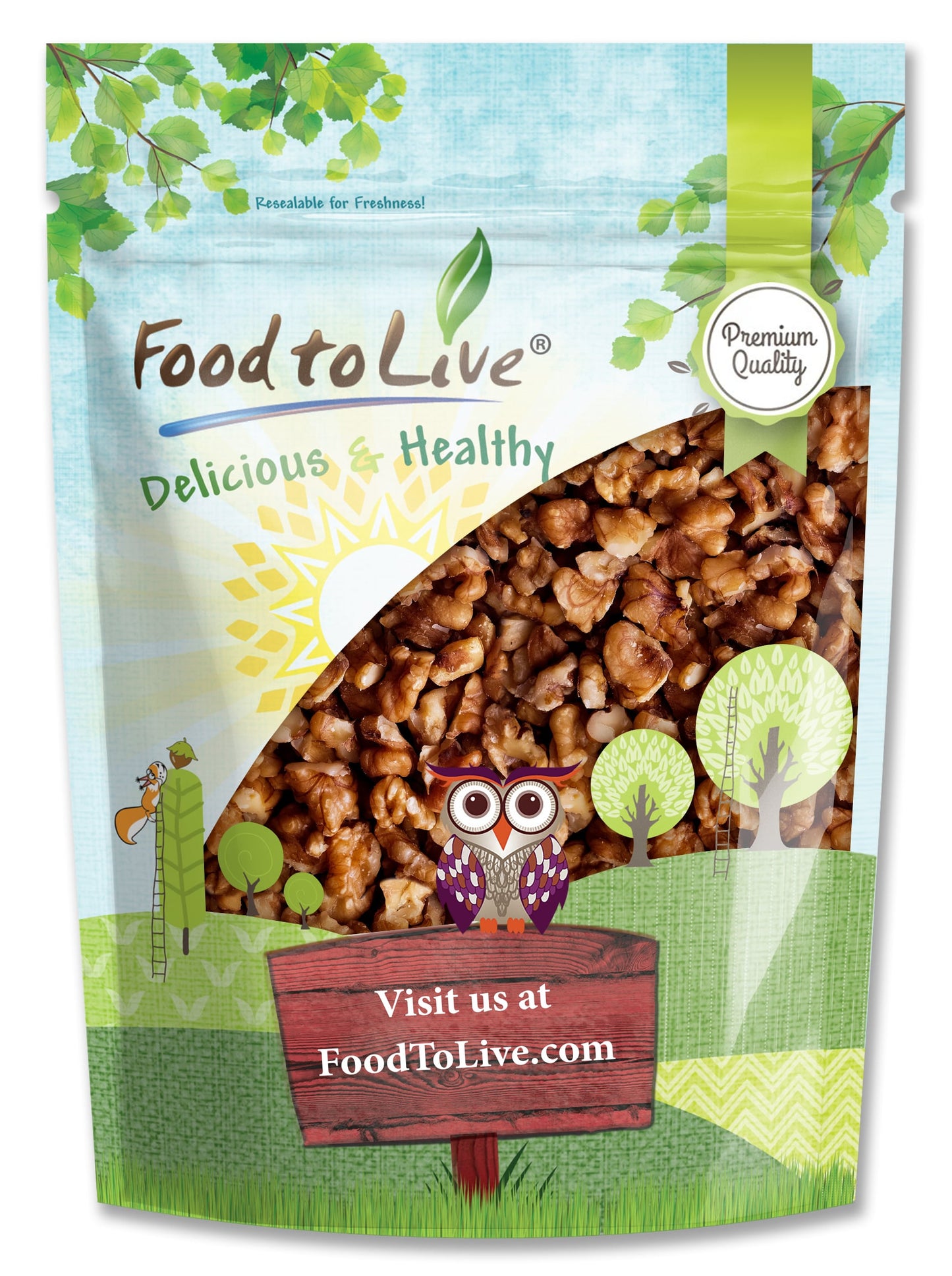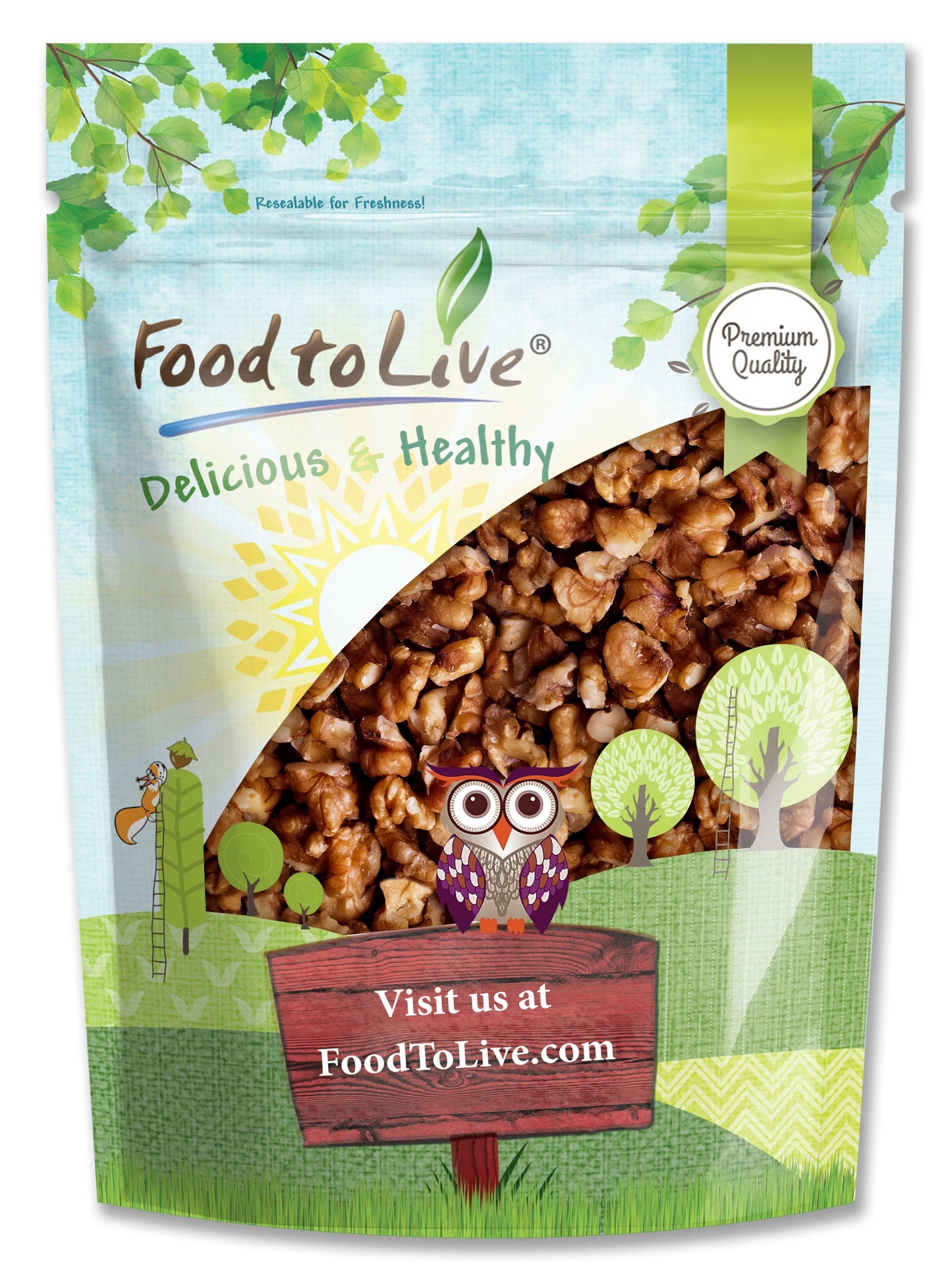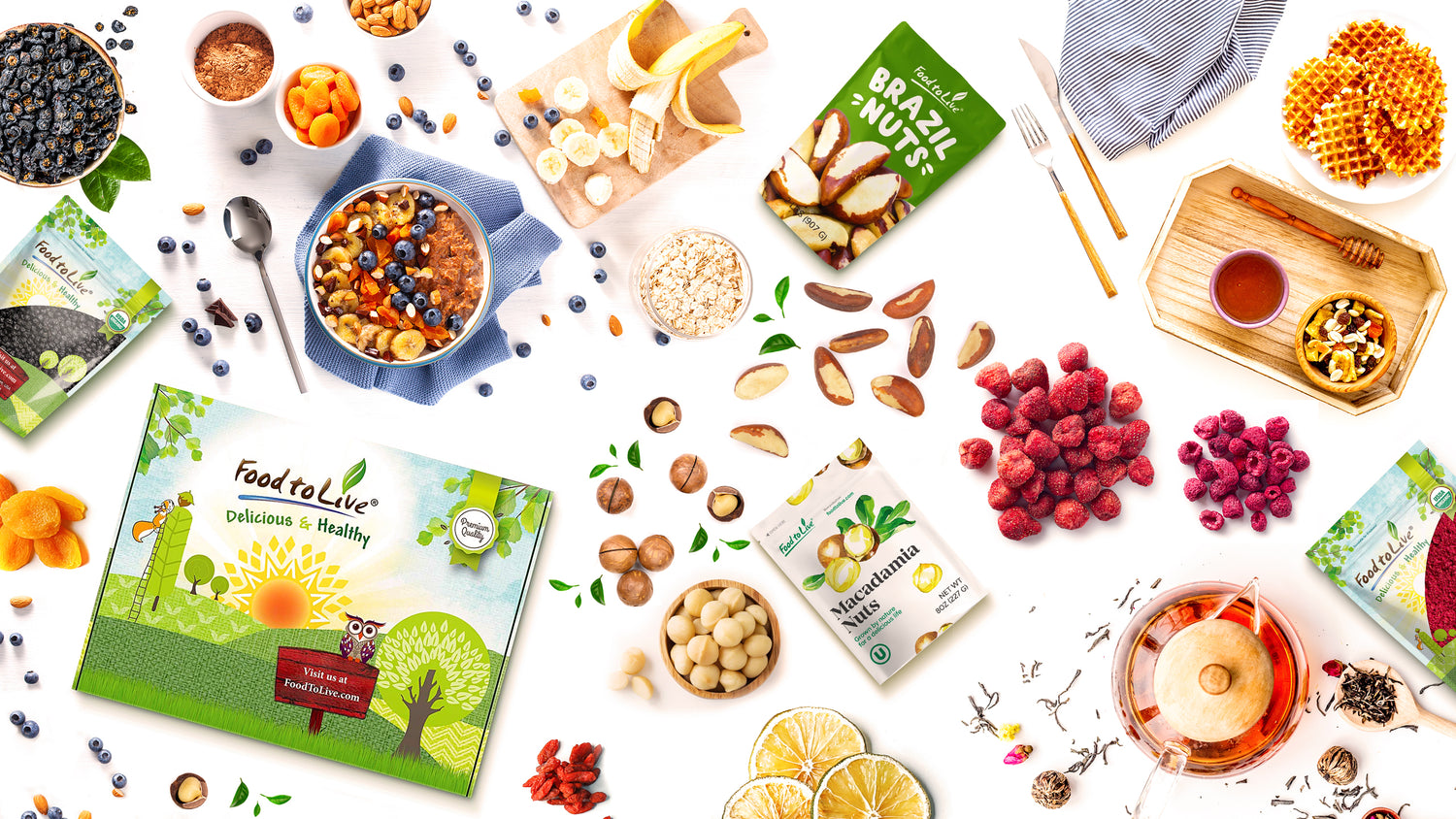 Food to Live was created to give people easy access to delicious and wholesome foods.
We offer a wide range of organic and raw foods that would be a great addition to any diet.
We choose products that can positively impact the body, such as dried fruits, nuts, seeds, grains, powders, flours, spices, and legumes.
Shop more products