Hulled Barley Grain – 100% Whole Grain, Vegan, Great for Home Baking, Brewing, Grinding. Rich in Selenium, Fiber. Perfect for Chili, Stews, Hot Cereal, Salads, Soup. Bulk Seeds. Made in USA
Regular price
$0.00 USD
Sale price
$59.99 USD
Unit price
per
Sale
Sold out
Food to Live Hulled Barley is a whole grain product, in which the outer indigestible husk is removed, and the rest of the grain remains intact. Another barley variety you may have heard of is Pearl Barley; this type is processed by removing an additional fiber-rich bran from Hulled Barley. Although Hulled and Pearled barley taste very similar, the former is more versatile and nutrient dense.

Nutritional Value of Hulled Barley

Whole Grain Barley is an incredible source of fiber, Magnesium, Phosphorus, Potassium, and Calcium. It is also rich in Manganese, Selenium, Niacin, Folate, and Copper, not to mention Vitamins A and E. Moreover, Hulled Barley grain is cholesterol-free and is low in fat.

Culinary Uses of Hulled Barley

While Hulled Barley has a chewier texture and nuttier taste than Pearl Barley, it serves as a neutral base in many recipes. It tastes delicious in soups, casseroles, stir-fries, stews, chili, pilafs, and salads. It is also a great swap for your morning oatmeal. Use Hulled Barley for baking as it is perfect for home grinding. Withal, you can "malt" barley by soaking it several times and then heat-drying immediately once it starts germinating. Use malted barley for brewing beer as well as making candies, milkshakes, and vinegar.

Cooking Instructions

Stovetop method:
1. Take Hulled Barley and water in the ratio of 1:3.
2. Season with salt and bring it to boil over high heat in a medium saucepan.
3. Turn to low heat. Continue simmering until all the liquid is absorbed and barley is tender and has a slightly chewy texture (about 45 - 50 minutes).

Instant pot:
1. Place 1 cup of Hulled Barley, 3 cups of water in the instant pot, add salt, and a little oil.
2. Close the lid and set the instant pot to high pressure for 25-30 minutes.

Storage Tips

If you use Barley in your recipes frequently, Hulled Barley in bulk is a great option. Keep in a cool, dark, and dry place. For long term storage, keep in the fridge or freezer.
Shipping & Returns

Shipping Time: Most orders received before 3:00 PM EST will ship not later than the next business day, provided the product ordered is in stock. Most orders received after 3:00 PM EST will ship not later than the second business day. Orders are not processed or dispatched on Sunday. For more information check our Shipping & Return Policy
Storage

Store in a cool,dry place away from Moisture, Light, Oxygen
Share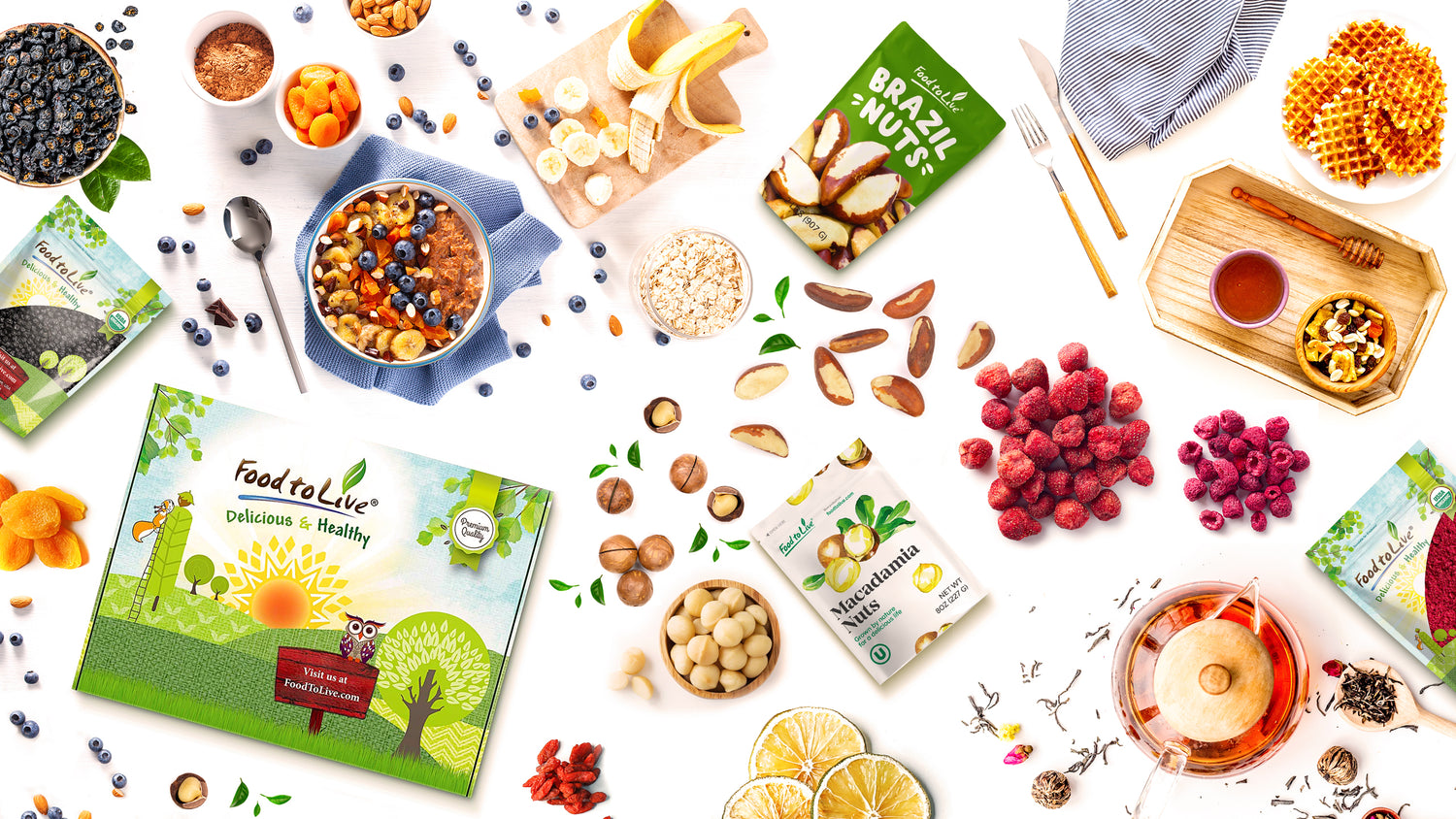 Food to Live was created to give people easy access to delicious and wholesome foods.
We offer a wide range of organic and raw foods that would be a great addition to any diet.
We choose products that can positively impact the body, such as dried fruits, nuts, seeds, grains, powders, flours, spices, and legumes.
Shop more products