Kale Seeds — Non-GMO Verified, Great for Sprouting and Planting, Rich Germination Rate, Non-Irradiated, Kosher, Vegan Superfood, Sirtfood - by Food to Live
Regular price
$0.00 USD
Sale price
$12.49 USD
Unit price
per
Sale
Sold out
Kale belongs to the cabbage family, which means it is a close relative of white cabbage, broccoli, and cauliflower.

By the amount of amino acid content Kale is identical to meat, 200 grams of this vegetable gives the body the necessary daily dose of protein. By the amount of calcium, this vegetable is superior to milk. The leaves content include omega-3 fatty acid which is equal to its amount in fish products. Thus, Cabbage Kale is popular and indispensable in vegetarian cuisine, as it allows you to replenish the body with vitamins and beneficial substances found in meat.

Kale is very beneficial for the human body because it contains a large number of vitamins and minerals. In its composition such vitamins as A, C, K, PP and vitamins of group B: B6, B2, B1. In addition, there are minerals, such as beta-carotene, potassium, calcium, sodium, magnesium, and phosphorus.

Calories of Kale is only 50 kcal per 100 grams of product.

To get the maximum benefit from eating Kale, you need to use it fresh. You can also add kale leaves to soups, vegetable stews, cook light garnishes for meat and fish, fillings for pies, dry, freeze.





Cultivation of Kale seeds: this is a ripened cabbage, which can be planted in early spring, as it is not afraid of frost, because of cold weather, its leaves become only sweeter.

1. You need to take a few jars and fertile soil. Plant 1-2 seeds in each jar and cover with plastic wrap.

2. Seeds of Kale germinate in 5 - 7 days then you need to remove the plastic wrap from the jars.

3. You need to choose a place for planting lited well by the sun. Cabbage planted at a distance of 20 inches from each other.

4. The main requirements for care is watering and loosening the soil. Over the summer, you need to loosen the soil several times. Kale loves moisture, because in the hot summer, it may be necessary to water it almost every day, but you should let the soil dry out between waterings.

5. You can cut the leaves for 2-3 months after landing, when they reach a length of 8 inches.

Kale seeds from Food to Live have a high germination rate. They will provide you with delicious and nutritious sprouts that are so beneficial to your health.
Shipping & Returns

Shipping Time: Most orders received before 3:00 PM EST will ship not later than the next business day, provided the product ordered is in stock. Most orders received after 3:00 PM EST will ship not later than the second business day. Orders are not processed or dispatched on Sunday. For more information check our Shipping & Return Policy
Storage

Store in a cool,dry place away from Moisture, Light, Oxygen
Share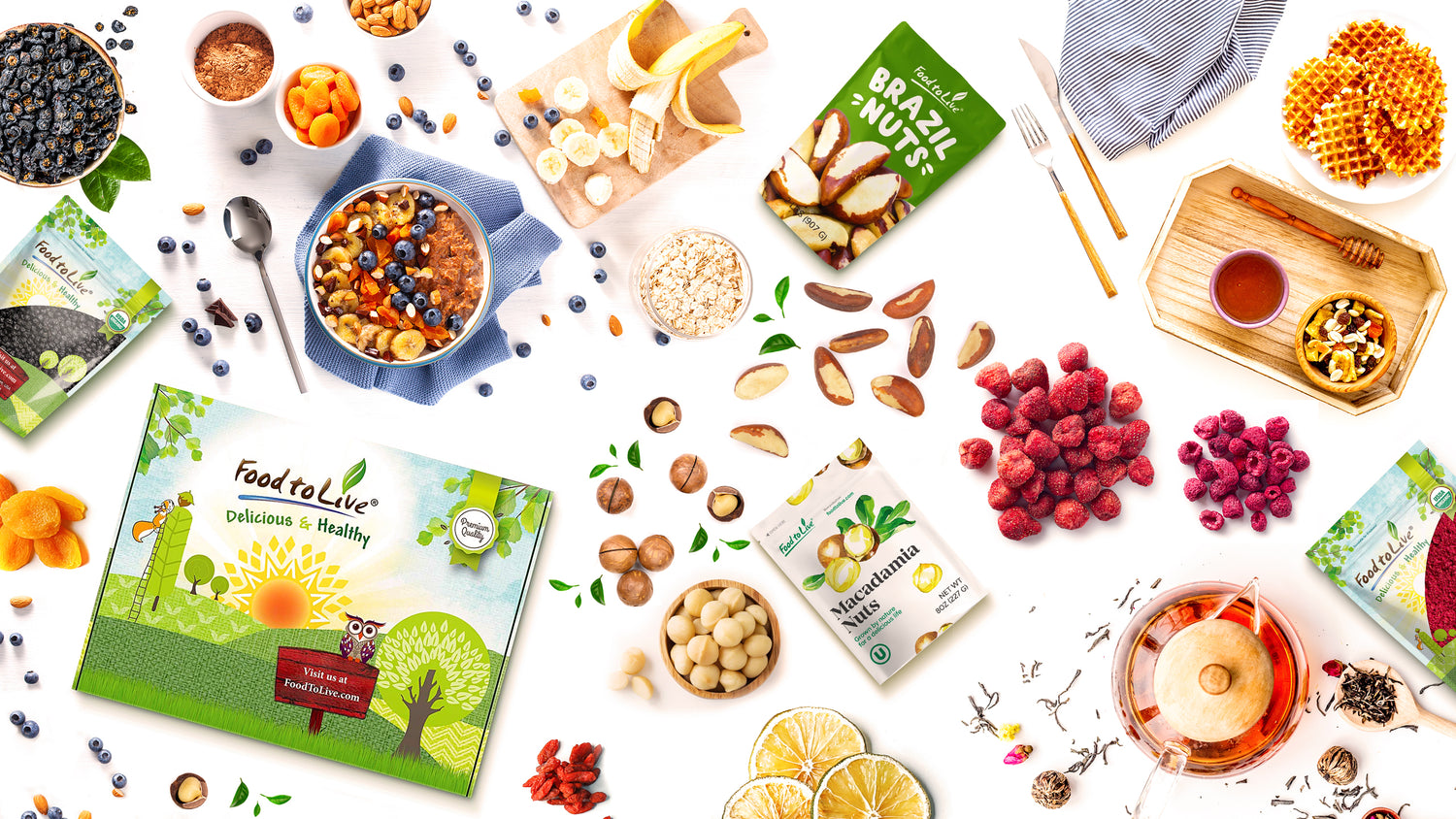 Food to Live was created to give people easy access to delicious and wholesome foods.
We offer a wide range of organic and raw foods that would be a great addition to any diet.
We choose products that can positively impact the body, such as dried fruits, nuts, seeds, grains, powders, flours, spices, and legumes.
Shop more products