Kale Sprout Powder — Non-GMO Verified, Pure, Kosher, Vegan Superfood, Bulk, Rich in Sulforaphane, Sirtfood - by Food to Live
Regular price
$0.00 USD
Sale price
$23.49 USD
Unit price
per
Sale
Sold out
Even though kale is very good for you, eating it regularly can be a struggle. Kale Sprout Powder serves as a healthy and more accessible substitution, that tastes nearly the same but more intense and bitter. However, the taste can be easily covered if kale powder is used in fruit smoothies, soups and sauces with spices.

To produce nutritious Kale Sprout Powder, kale sprouts are dried and ground at high speed. This method allows to retain as many nutrients as possible, and there are many to retain because kale is one of the most nutritious superfoods, even among the leafy greens.

Both fresh plant and kale powder offer you a boost of vitamins A, C, and B, as well as minerals. One of the biggest advantages of this particular food is its high content of iron. Kale is also a rich source of chlorophyll, a substance which boosts your wellbeing.

Another advantage of Kale Sprout Powder is that it contains more nutrients per gram than fresh and cooked kale. This is due to dehydration which increases nutritional density. Therefore, kale powder is, in essence, a concentrate of all nutritional kale benefits.

To get a better idea, consider the fact that 100g of fresh kale contains about 28.1mg of carotenoids and 121mg of chlorophyll. And cooked kale will contain even less than that. However, 100g of kale powder contains 158mg of carotenoids and 646mg of chlorophyll.


How to Eat Kale Sprout Powder and Enjoy It

Kale Sprout Powder is naturally bitter and has a distinctly intense "green" flavor. To neutralize it, you can add spices or sweet fruit. You can use kale powders in smoothies and add pineapple or mango to the mix. You can also try adding small amounts to pureed soups, sauces and salad dressings with spices. Kale powder can also be used to color your omelets green.

Start with small amounts of kale powder, like 1 teaspoon a day, and do not exceed the maximum dosage instructions on the product.
Shipping & Returns

Shipping Time: Most orders received before 3:00 PM EST will ship not later than the next business day, provided the product ordered is in stock. Most orders received after 3:00 PM EST will ship not later than the second business day. Orders are not processed or dispatched on Sunday. For more information check our Shipping & Return Policy
Storage

Store in a cool,dry place away from Moisture, Light, Oxygen
Share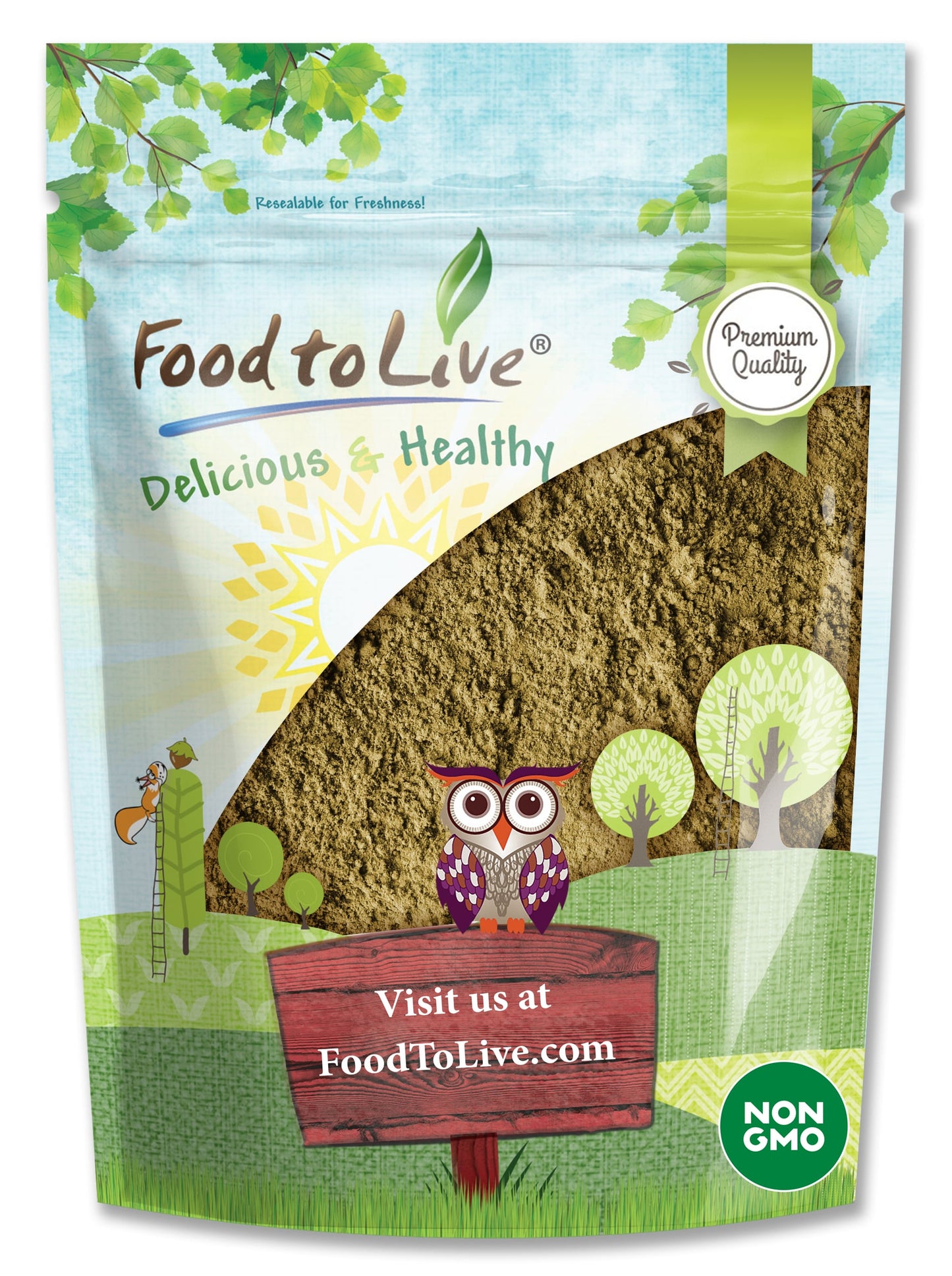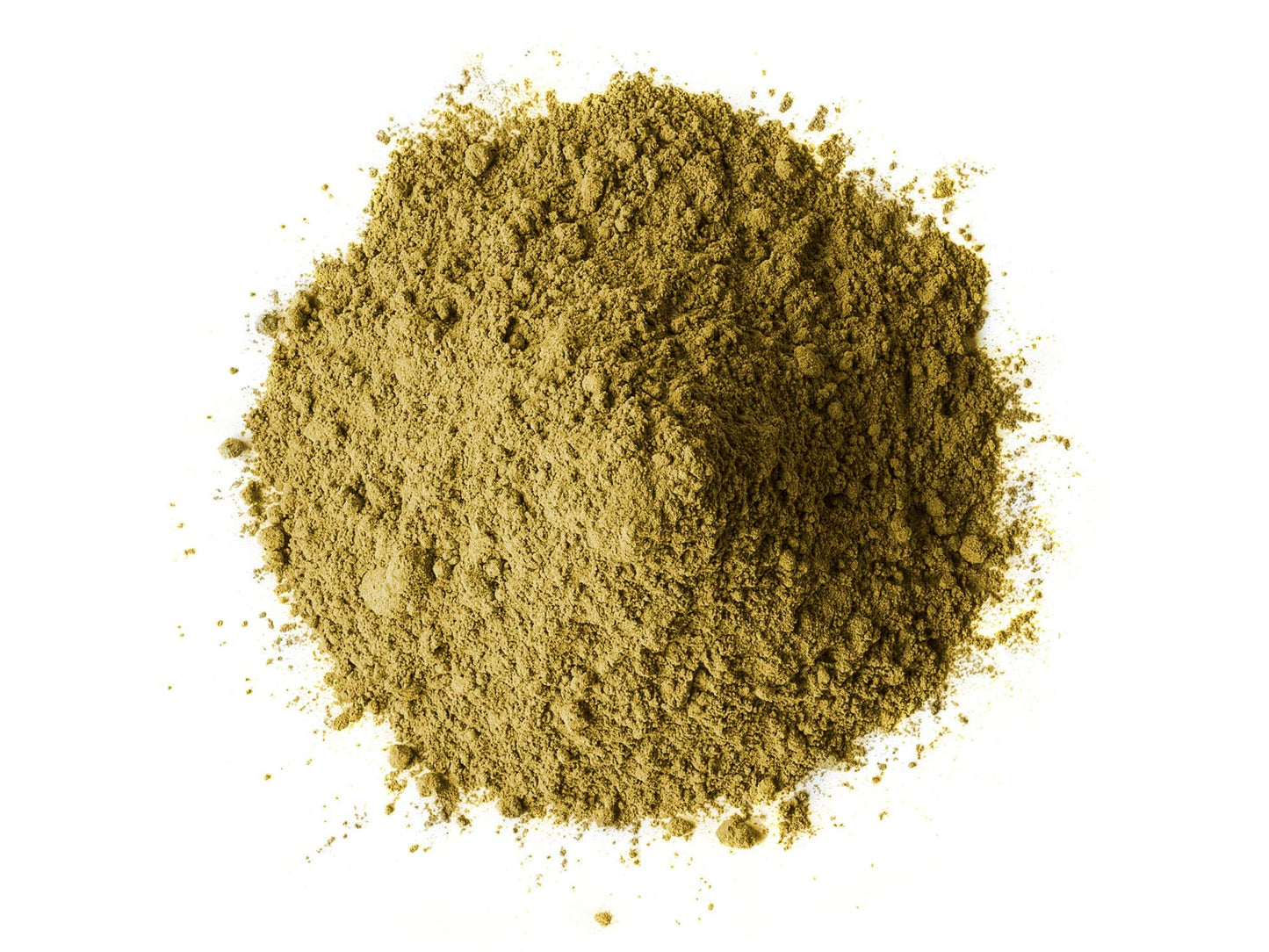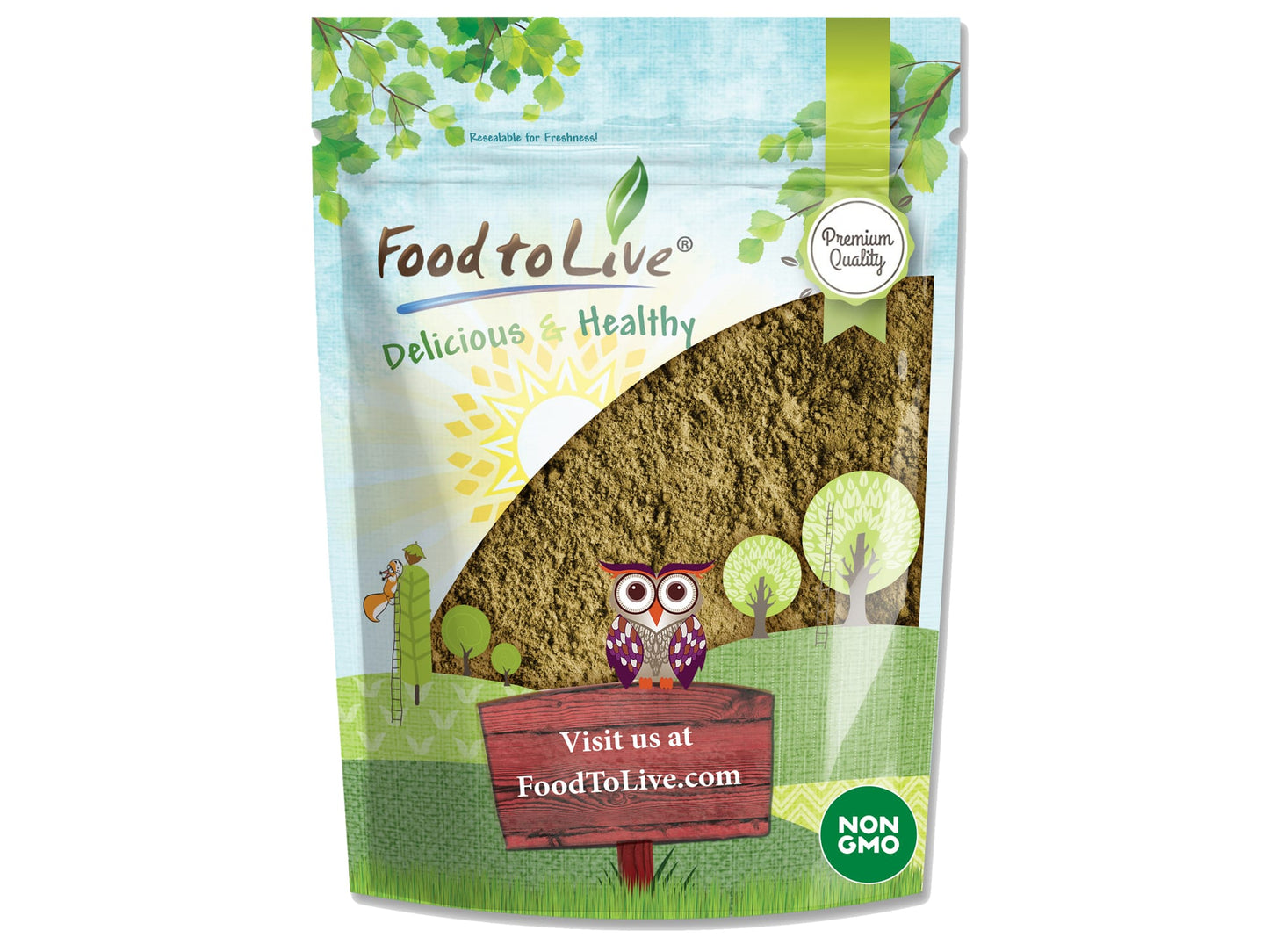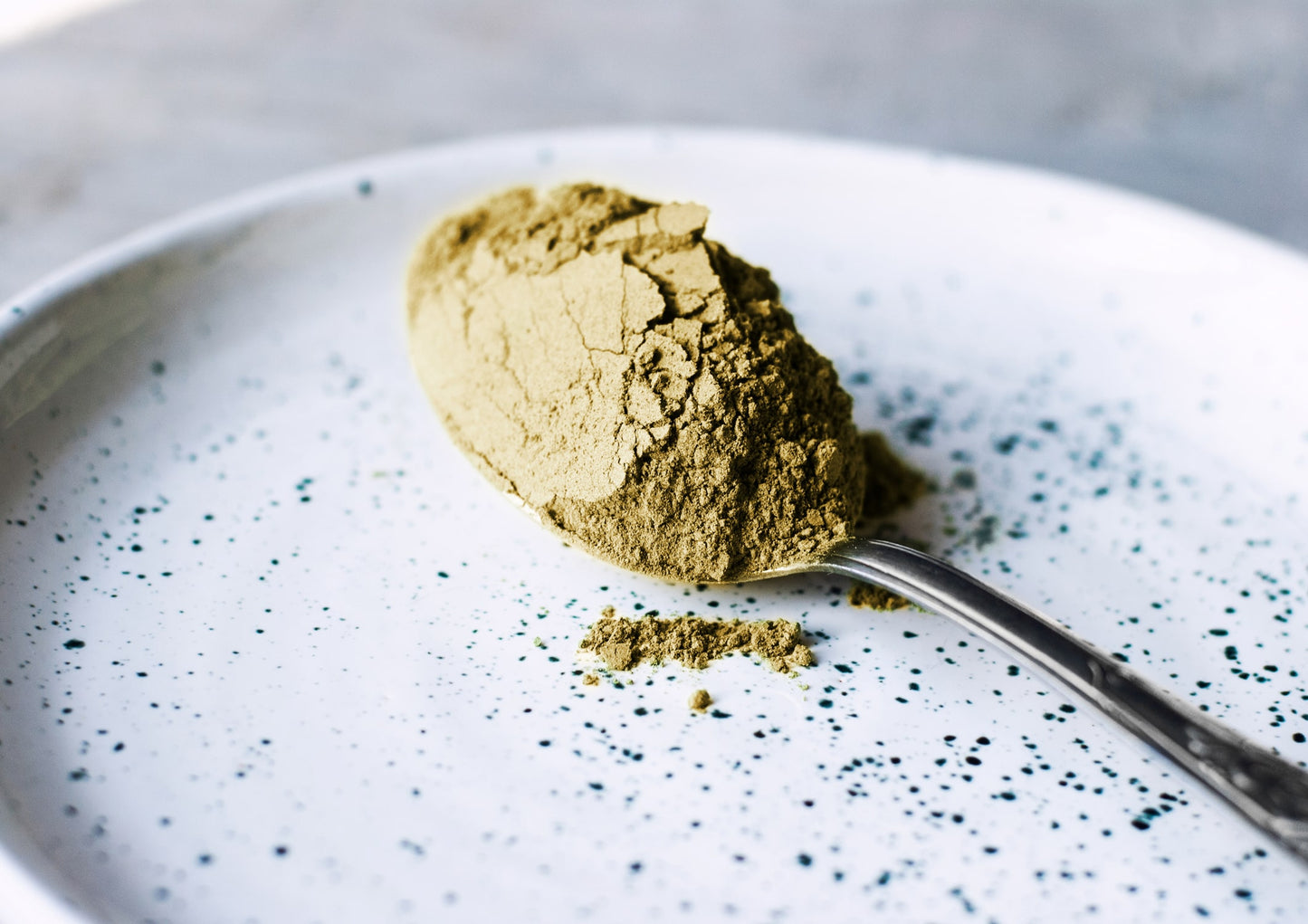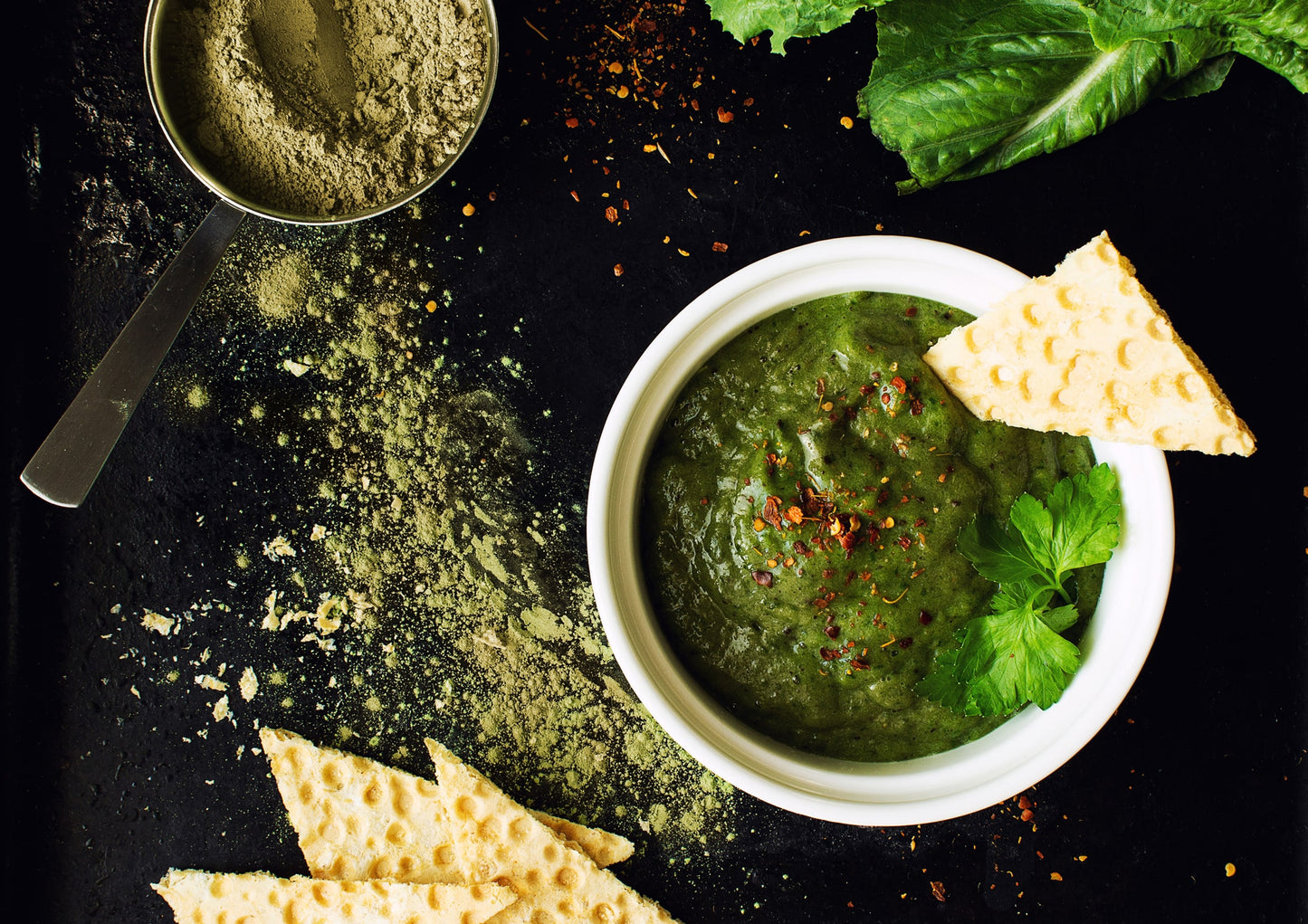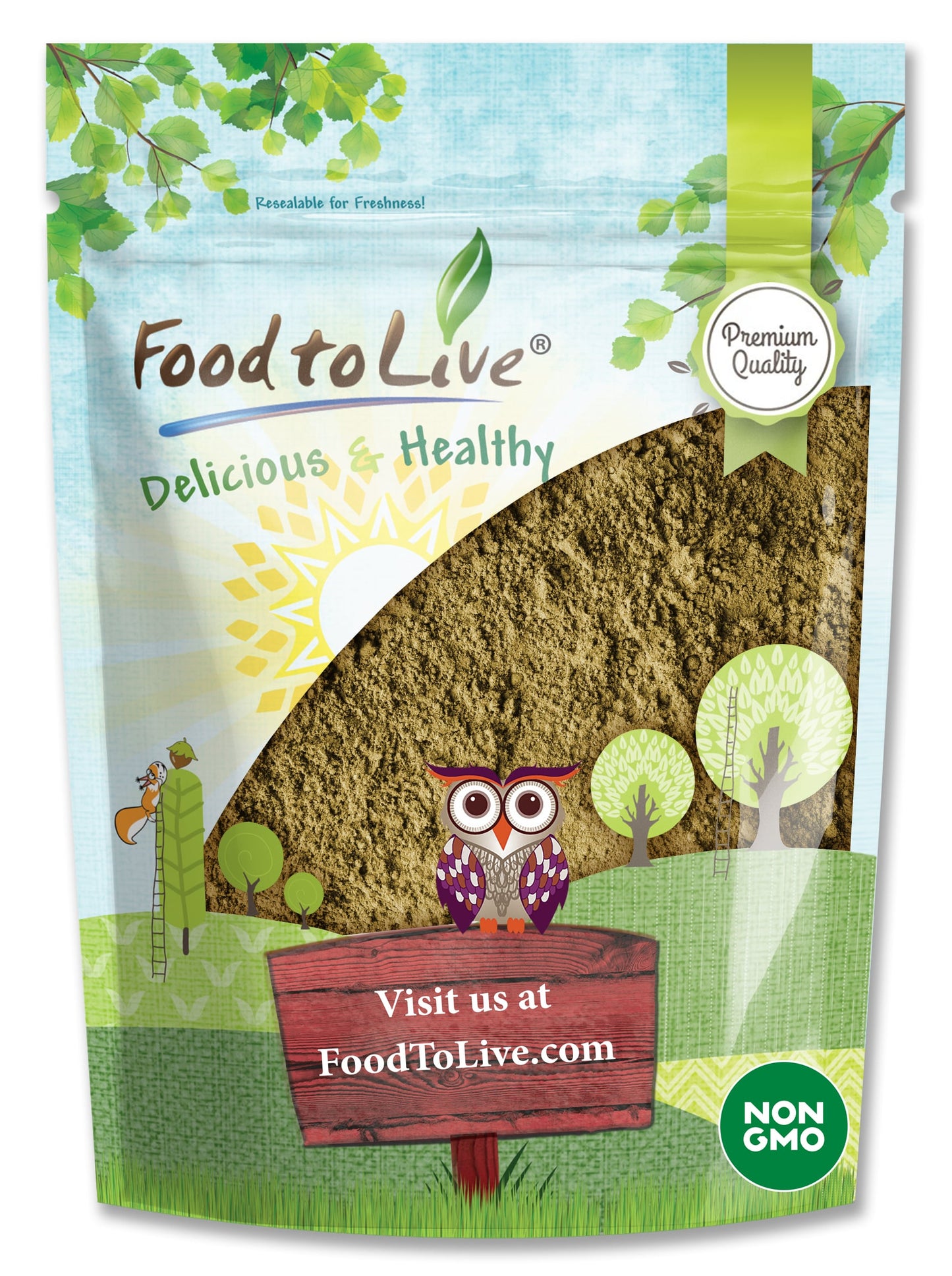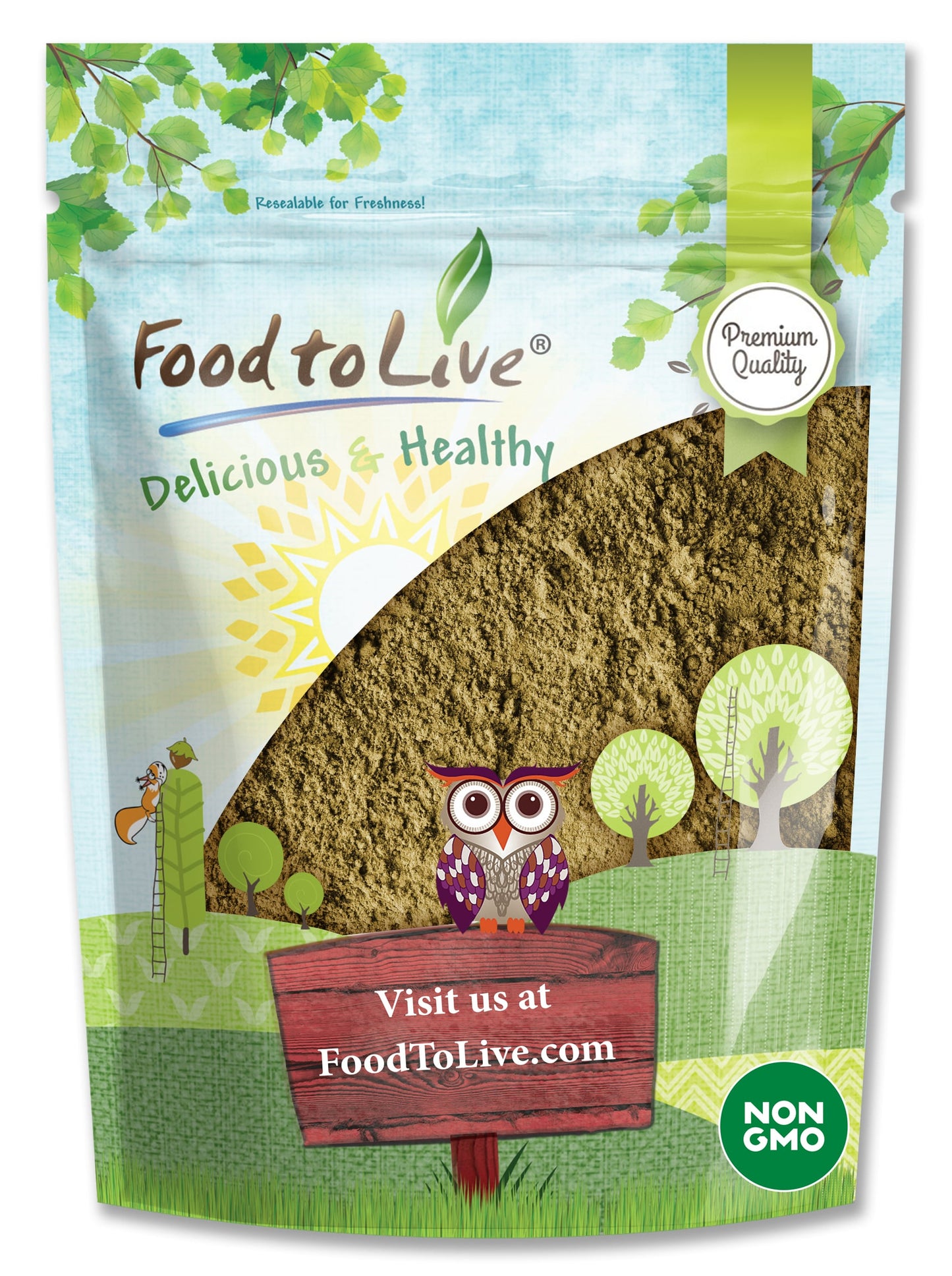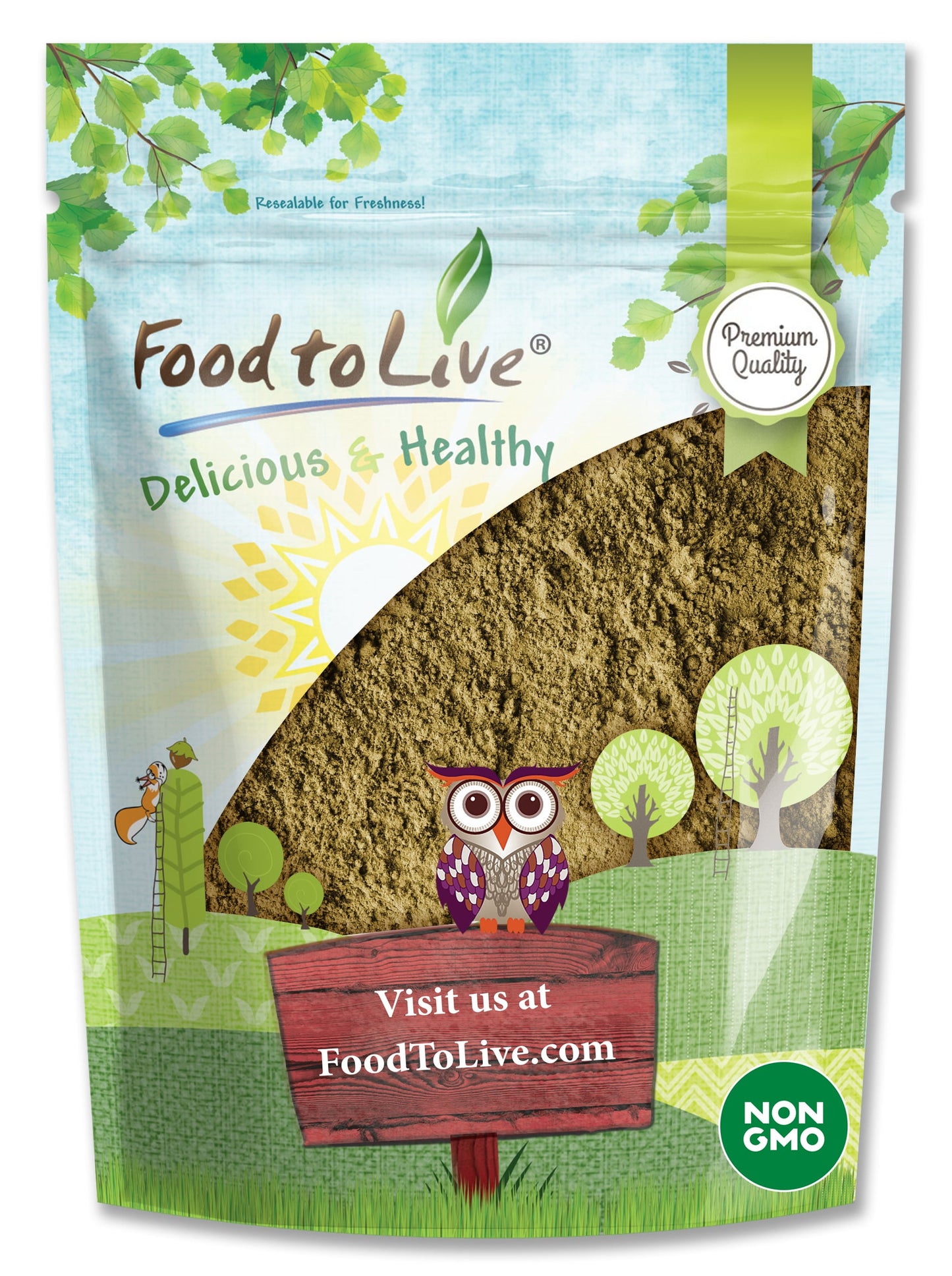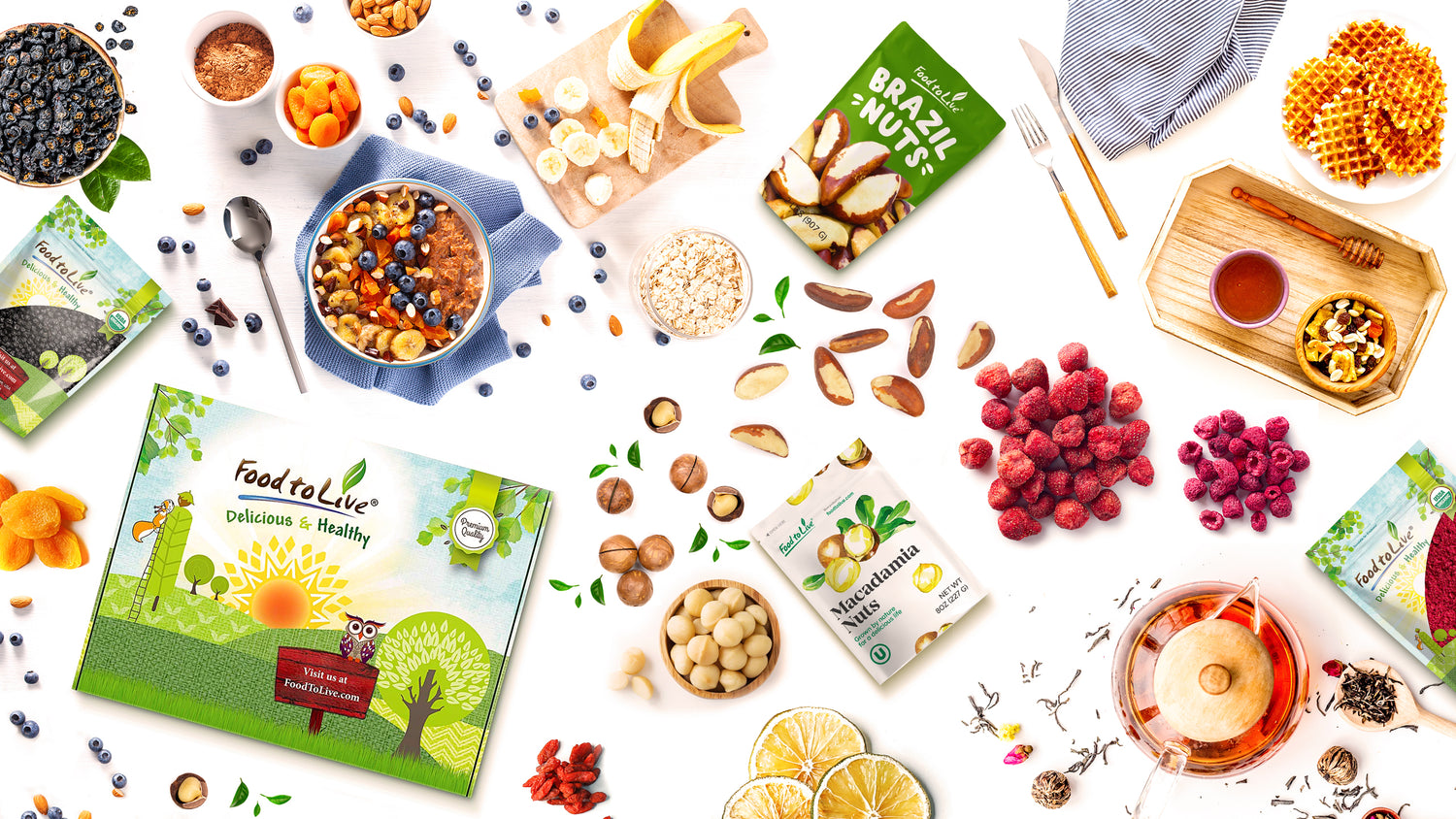 Food to Live was created to give people easy access to delicious and wholesome foods.
We offer a wide range of organic and raw foods that would be a great addition to any diet.
We choose products that can positively impact the body, such as dried fruits, nuts, seeds, grains, powders, flours, spices, and legumes.
Shop more products