Nutritional Yeast Flakes — Fortified Large Flakes, Fortified, Inactive, Unsweetened, Vegan Thickener, Bulk. Good Source of Protein & Vitamins. Perfect for Baking, Vegan Cheese and Sauces Making
Regular price
$106.49 USD
Regular price
$0.00 USD
Sale price
$106.49 USD
Unit price
per
Sale
Sold out
✔️PREMIUM QUALITY, KOSHER, VEGAN & KETO: Nutritional Yeast Flakes by Food to Live are a Premium Quality, Kosher product that is suitable for Vegan and Keto diets. It is also Unsalted and Unsweetened.
✔️HIGHLY NUTRITIOUS, FORTIFIED WITH VITAMINS: Our Nutritional Yeast is an amazing source of complete proteins, dietary fiber, antioxidants, essential minerals including Iron, Potassium, Zinc, Selenium, Manganese, Molybdenum and is enriched (or fortified) with Vitamins B1, B2, and B3.
✔️LARGE FLAKES, CHEESY TASTE: Food to Live's Nutritional Yeast is made from a special strain of Yeast that has been inactivated and comes in a form of fairly large thin flakes. They have a savory, cheesy flavor that will complement various dishes.
✔️VERSATILE USES: Nutritional Yeast is a super versatile ingredient that you can use as a thickener for soups, sauces, dips, and gravies, add it to smoothies, curries, stir, fries, and chili. However, note that it will NOT make your baked goods rise since it has been inactivated.
✔️CHEESE SUBSTITUTE FOR DAIRY-FREE RECIPES: Nutritional Yeast Flakes have cheese-like taste and texture in recipes and are perfect for Vegan Mac n Cheese, or can be used as seasoning for salads, pasta, avocado toasts, popcorn, and homemade potato chips.
It seems like yeast has been around forever and everybody is familiar with it. However, this is not the case with Nutritional Yeast aka "nooch" which is only now gaining its popularity. There is just one word added – Nutritional, however, it changes a lot! Nutritional Yeast Flakes by Food to Live are produced from a particular strain of yeast that has undergone inactivation at the last stages of the manufacturing process. In addition, our Nutritional Large Yeast Flakes are boosted (or "fortified") with beneficial vitamins. They are Unsalted, Unsweetened, Vegan, and of Premium Quality.
How to use Nutritional Yeast Large Flakes?
Our Nutritional Yeast comes in a form of thin and fairly large beige flakes that taste kind of salty reminiscent of cheese. They are often used as a dairy-free cheese substitute in Vegan recipes. Flaked Nutritional Yeast can be sprinkled over salads and pasta instead of parmesan, or used and seasoning for chips, home baked crackers, popcorn, and roasted veggies. Besides, this product is an amazing vegan thickener for soups, stews, gravies, dips, and sauces. The number of Nutritional Yeast Recipes is probably endless, but you should definitely try making Vegan Mac-n-Cheese that will not only be super delicious but also highly nutritious. It is important to remember that Nutritional Yeast is not active and the difference between Bakers or Brewers Yeast vs Nutritional Yeast is that the former two will rise the dough while the latter will keep it unchanged. Nevertheless, you can still use Nutritional Yeast Flakes in you baked goodies as a flavor enhancer, as it will give them a delightful umami taste. What is great about this product is that it has a pretty long shelf life, therefore, you can stock up with our budget-friendly Nutritional Yeast Flakes bulk bags and use it all year round.
Nutritional Yeast Benefits and Dietary Value
Fortified Large Flakes of Nutritional Yeast are loaded with numerous Vitamins and essential elements which make them super wholesome. First of all, this Yeast is an outstanding source of protein since it contains all nine amino acids. Second, it provides good amounts of dietary fiber and antioxidants, which fight free radicals. Further, because Food to Live's Nutritional Yeast Flakes are fortified, they are enriched with Thiamin HCL (Vitamin B1), Riboflavin (Vitamin B2), and Niacin (Vitamin B3). Finally, this product is full of Zinc, Manganese, Selenium, Molybdenum, Iron, and Folate. Nutritional Yeast Large Flakes are suitable for nearly all diets, so feel free to include them into Keto, Vegan, and Paleo diets.
Storage Tips
Store best Nutritional Yeast by Food to Live in a tightly sealed container in a cool dry place away from direct sunlight and odorous materials.
Shipping & Returns

Shipping Time: Most orders received before 3:00 PM EST will ship not later than the next business day, provided the product ordered is in stock. Most orders received after 3:00 PM EST will ship not later than the second business day. Orders are not processed or dispatched on Sunday. For more information check our Shipping & Return Policy
Storage

Store in a cool,dry place away from Moisture, Light, Oxygen
Share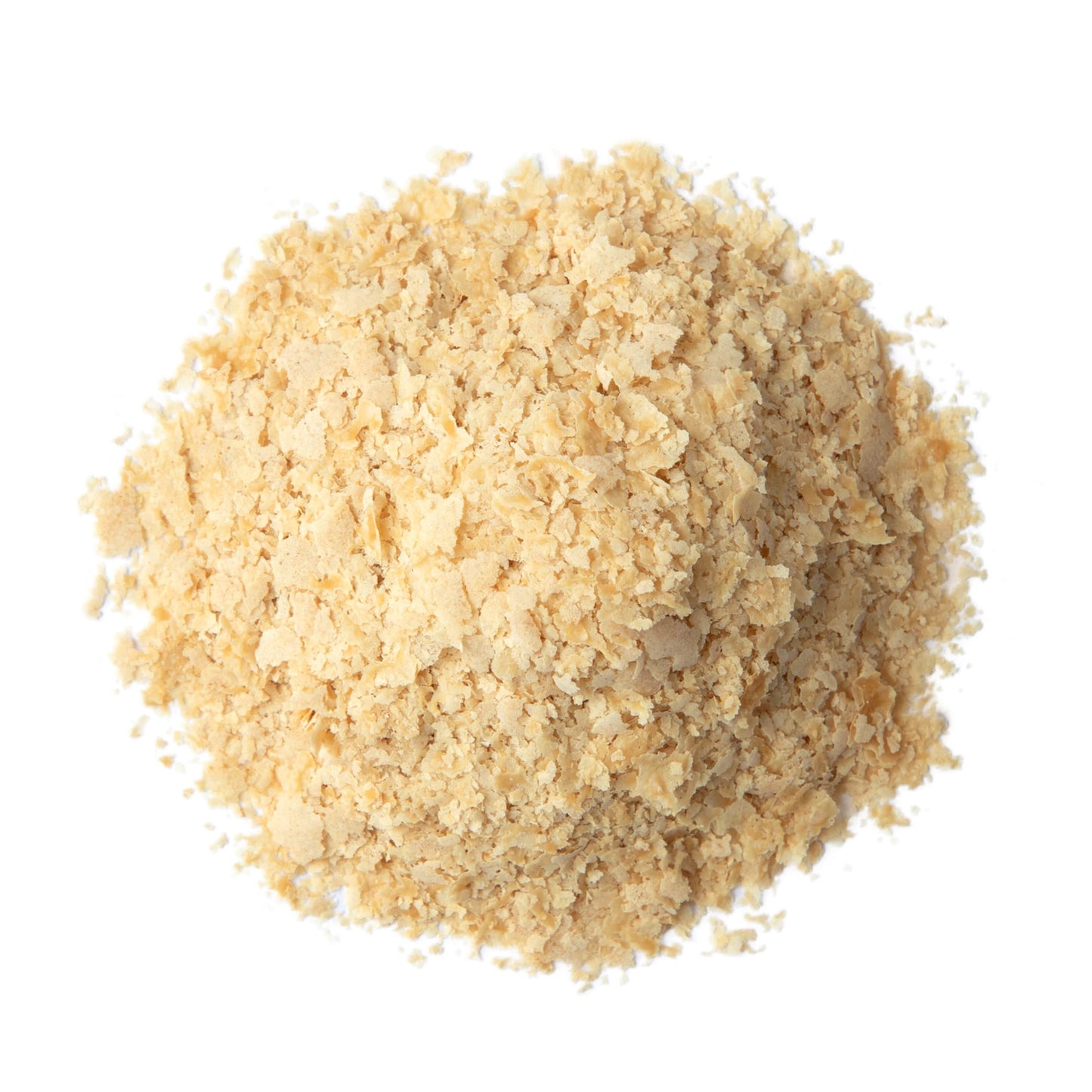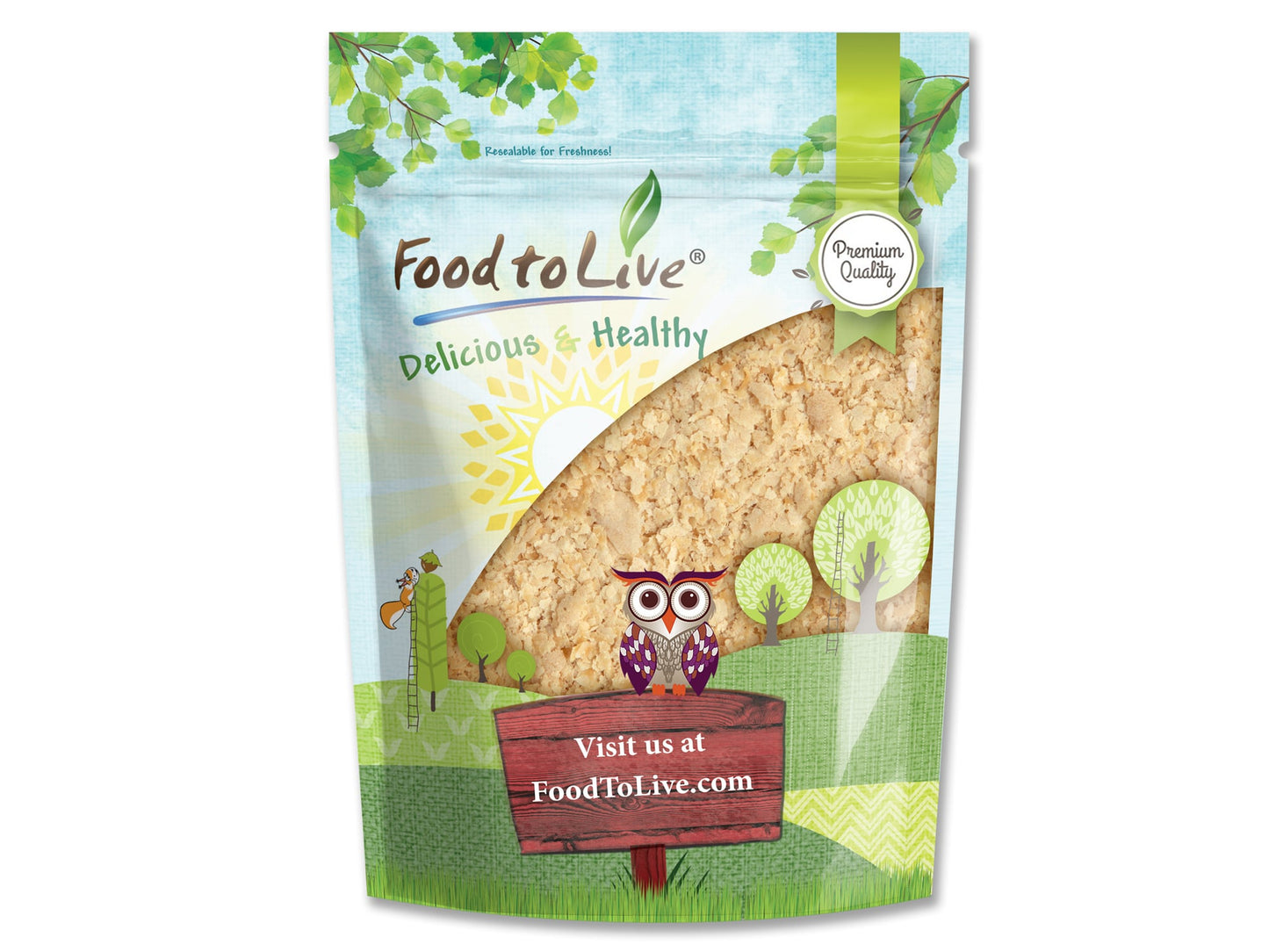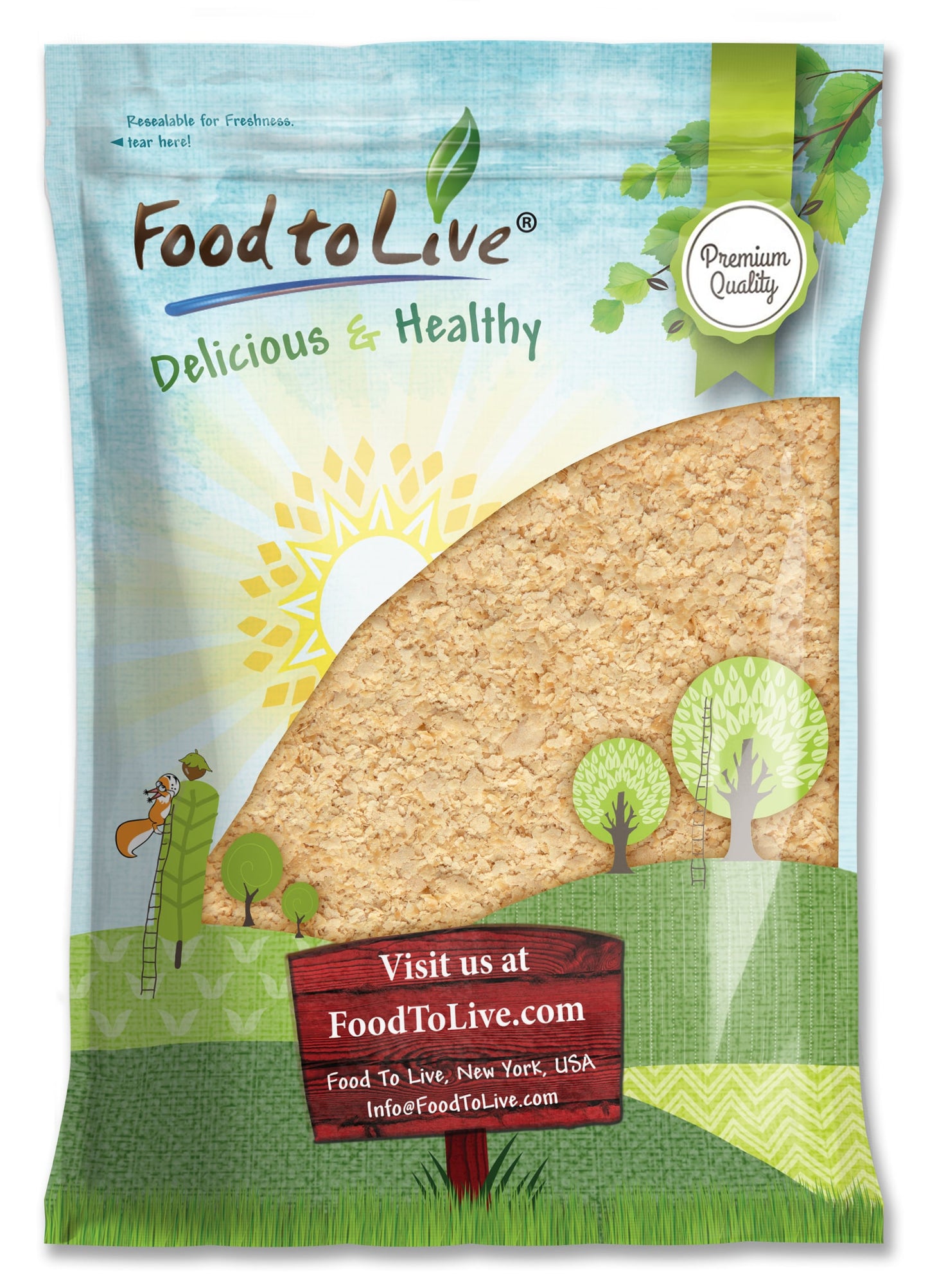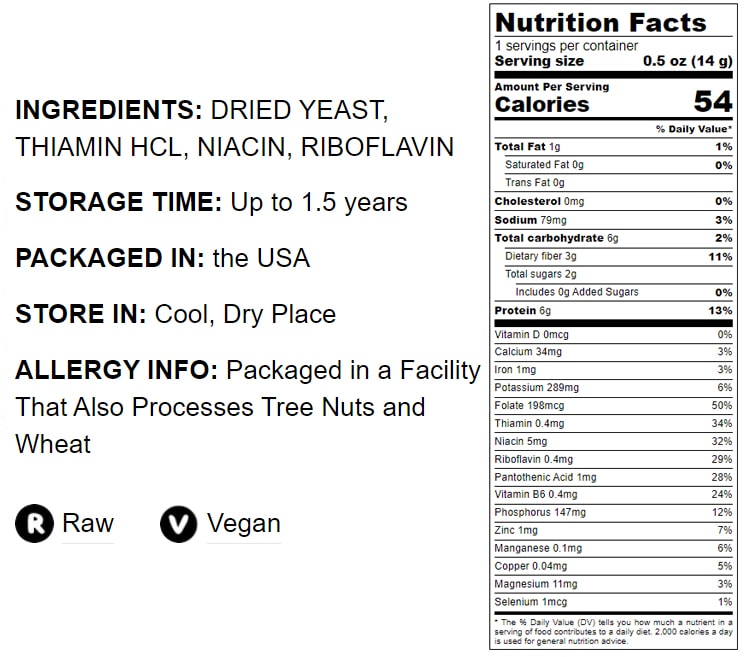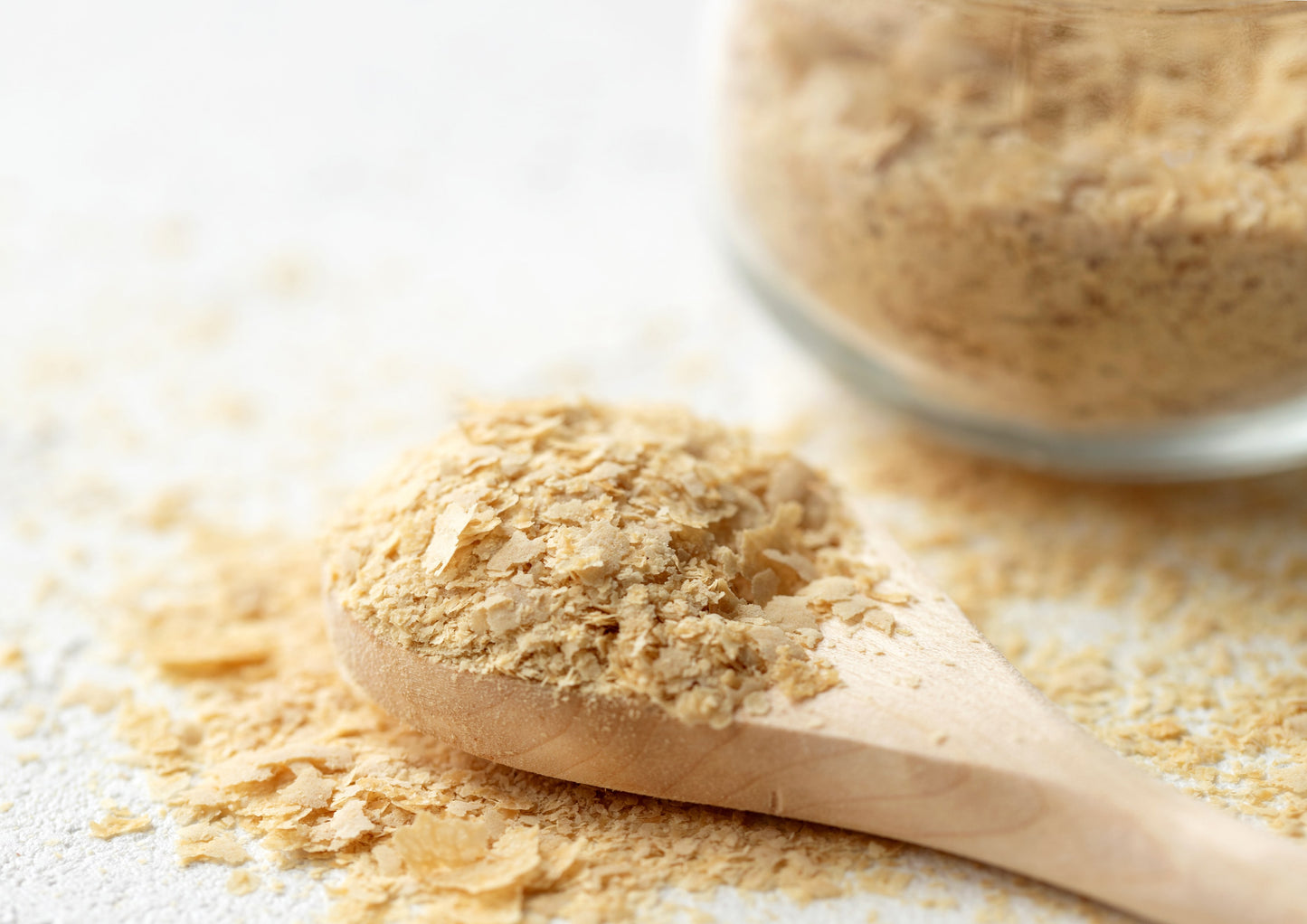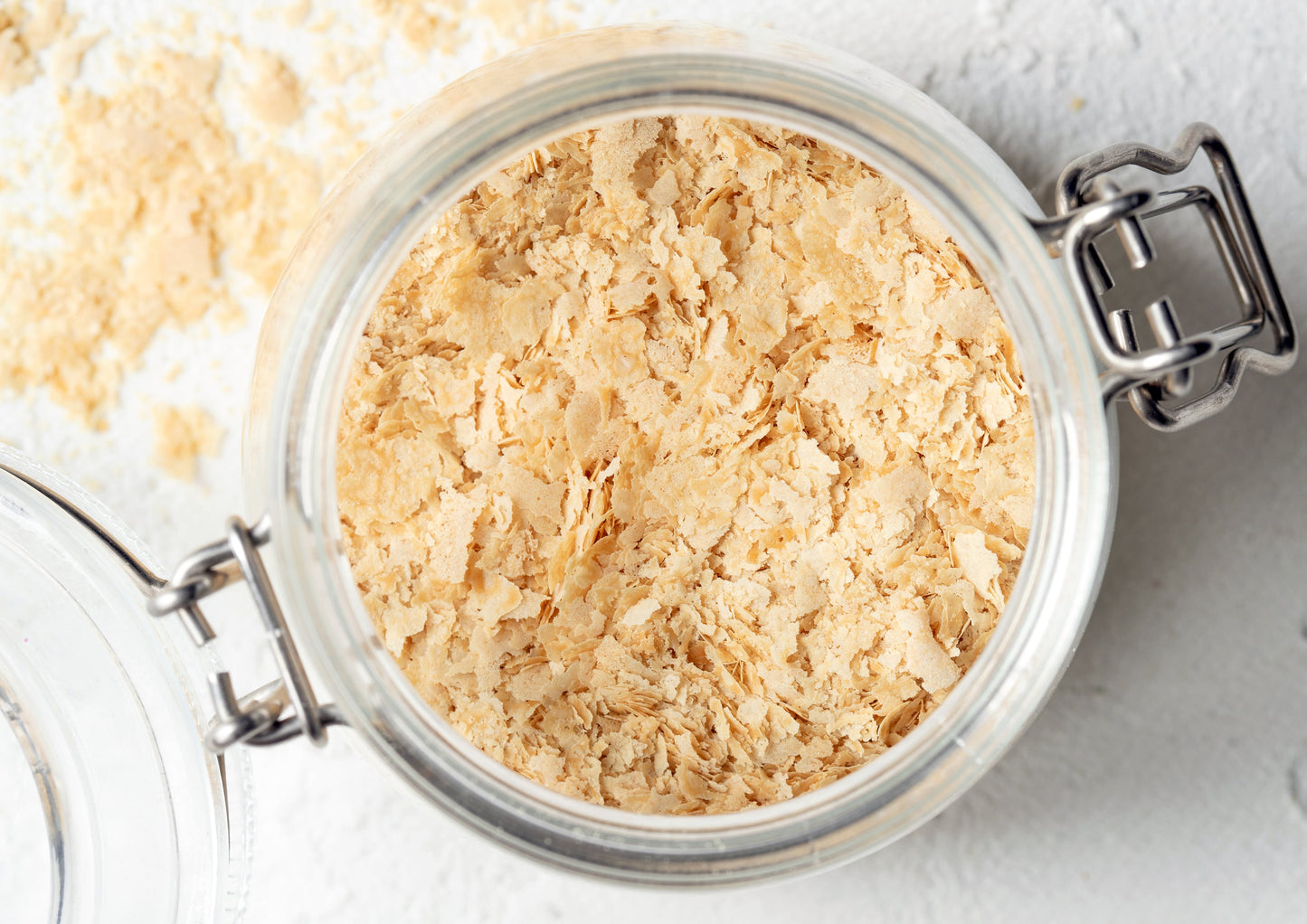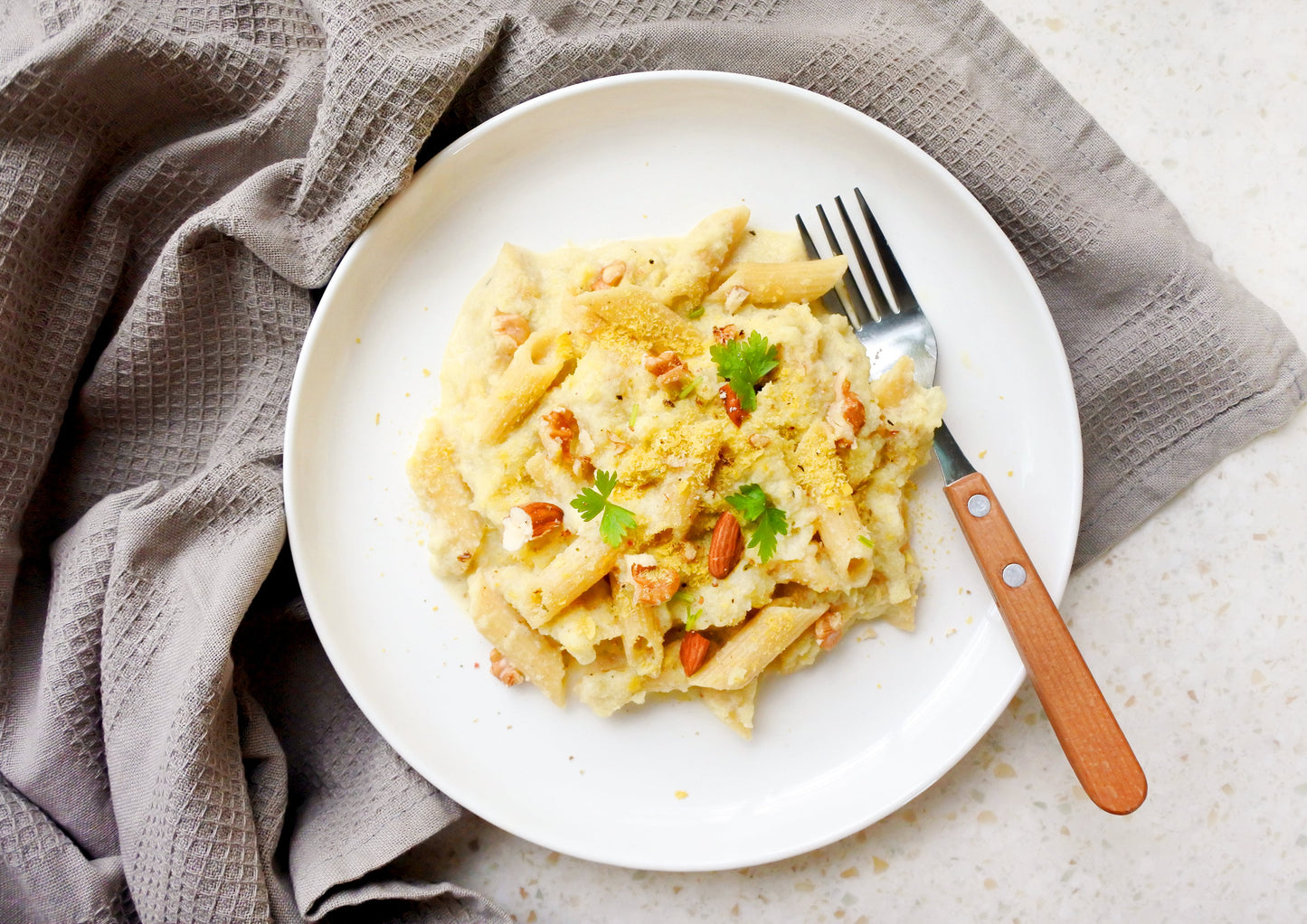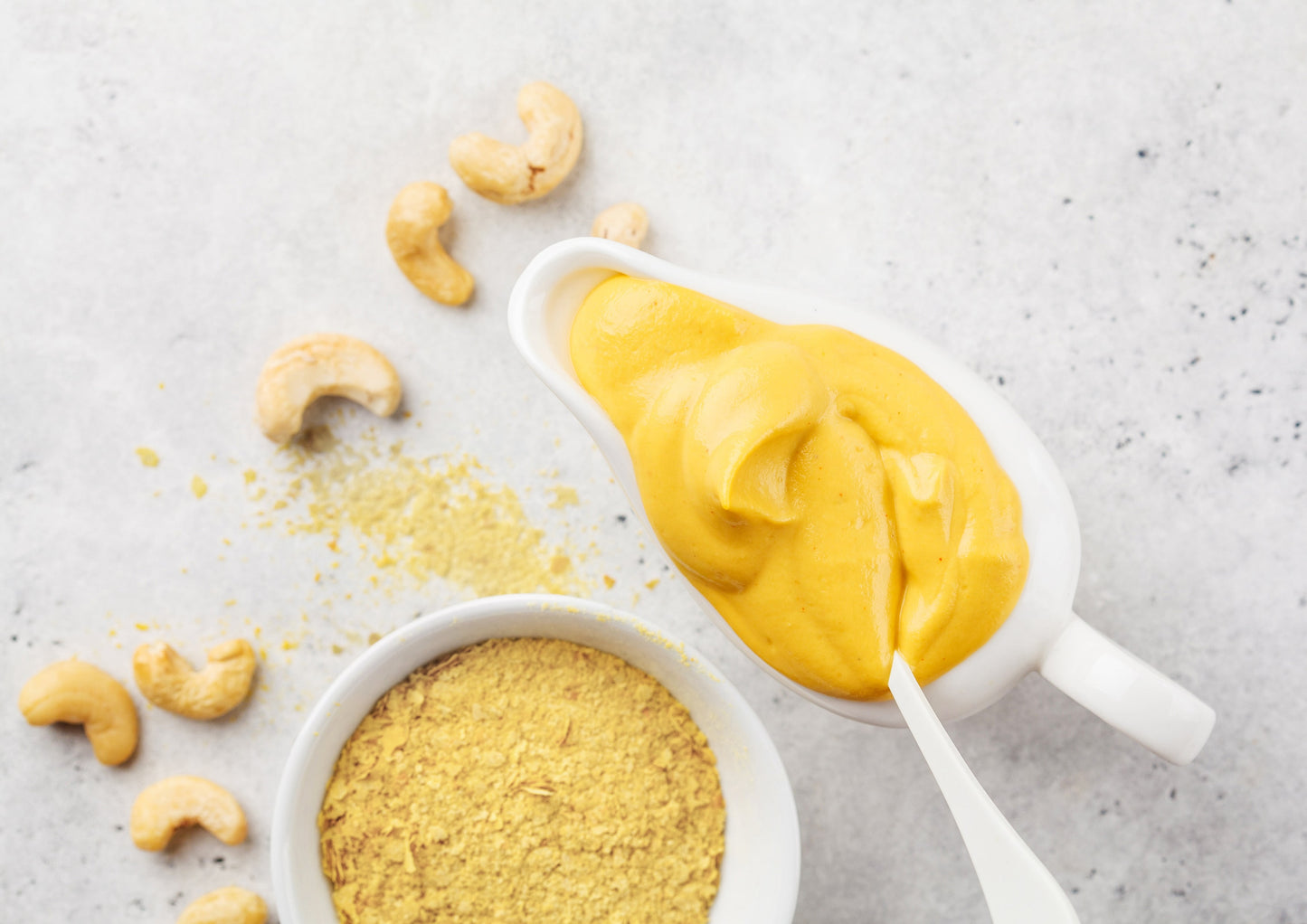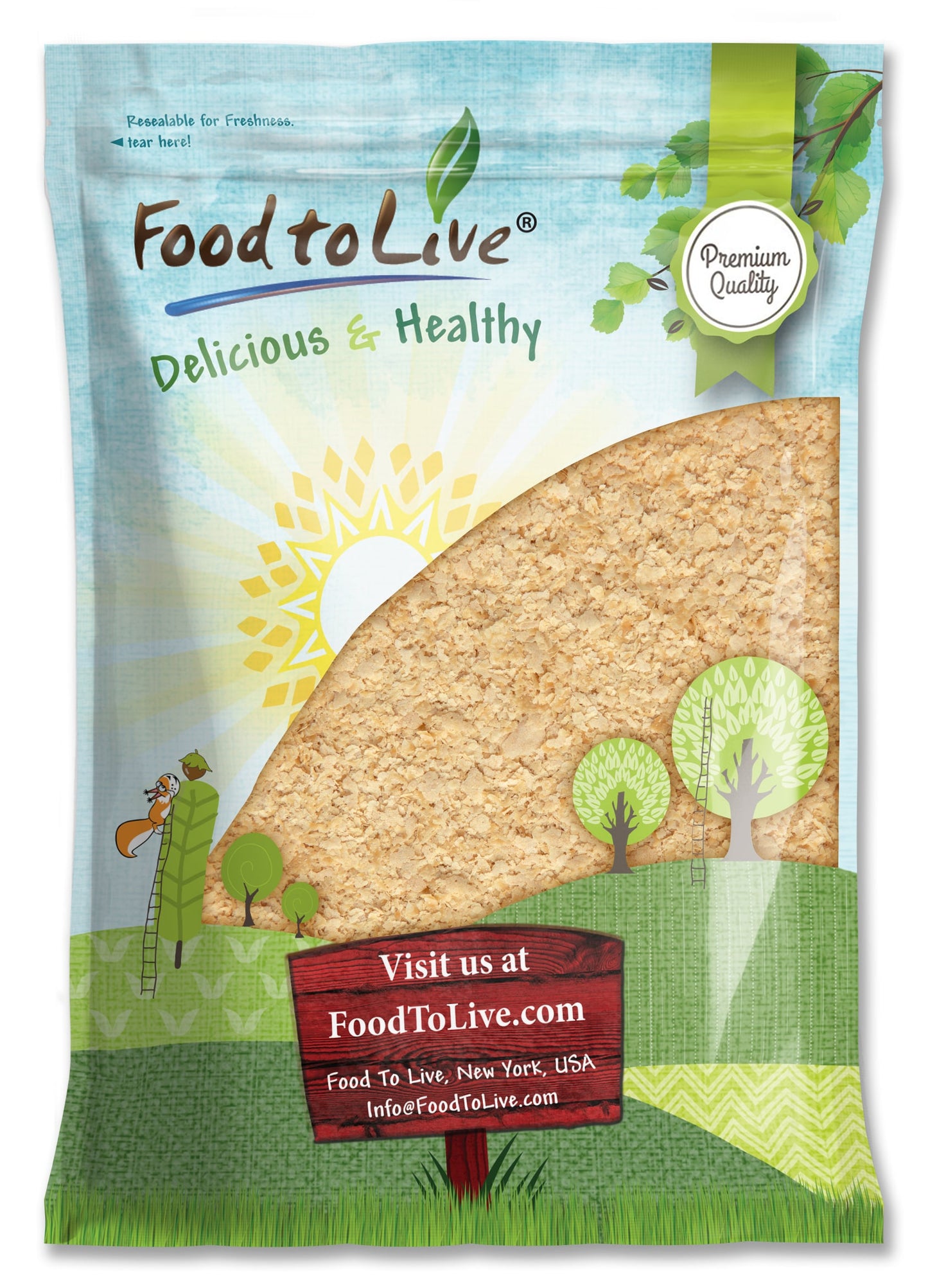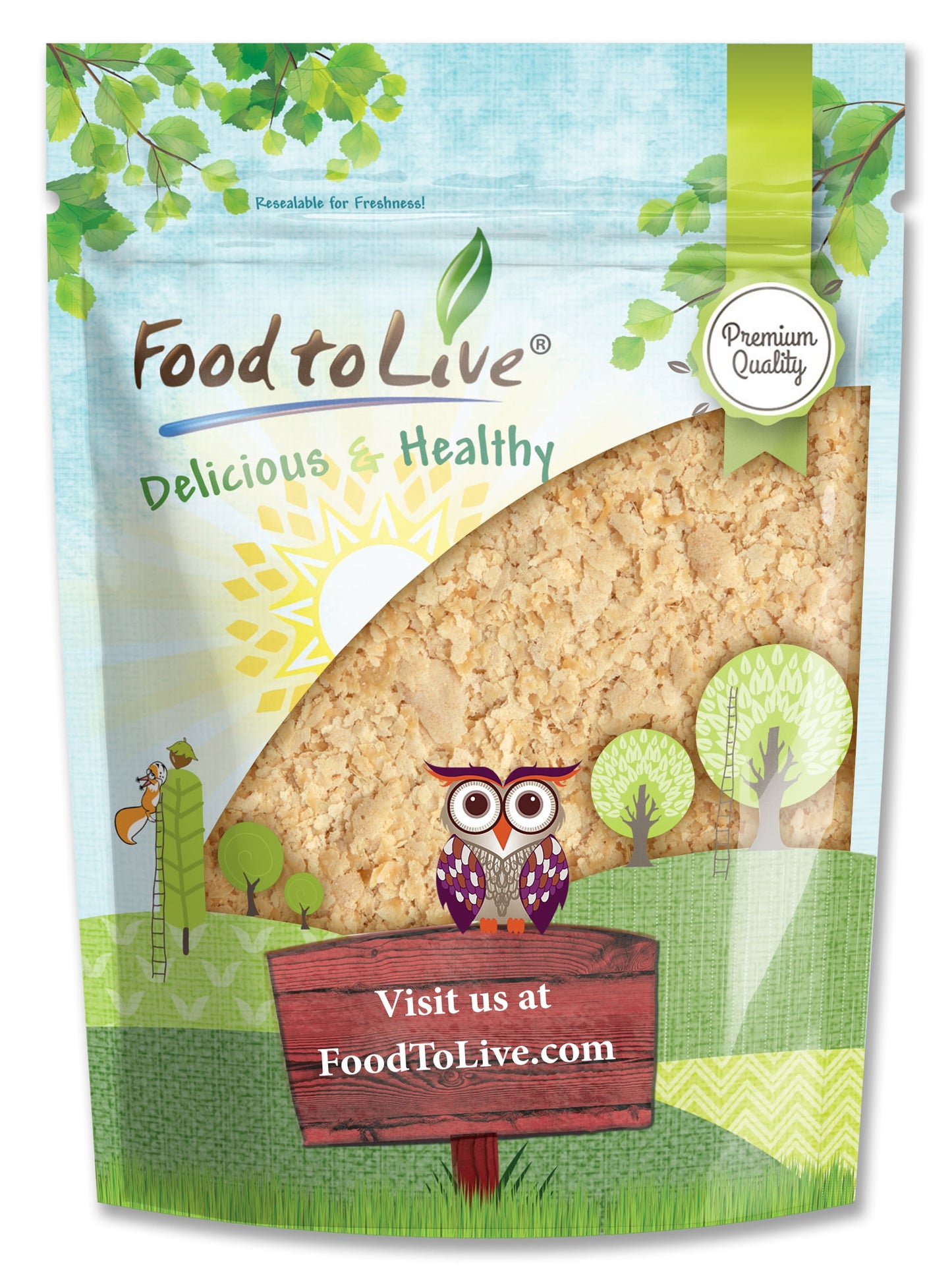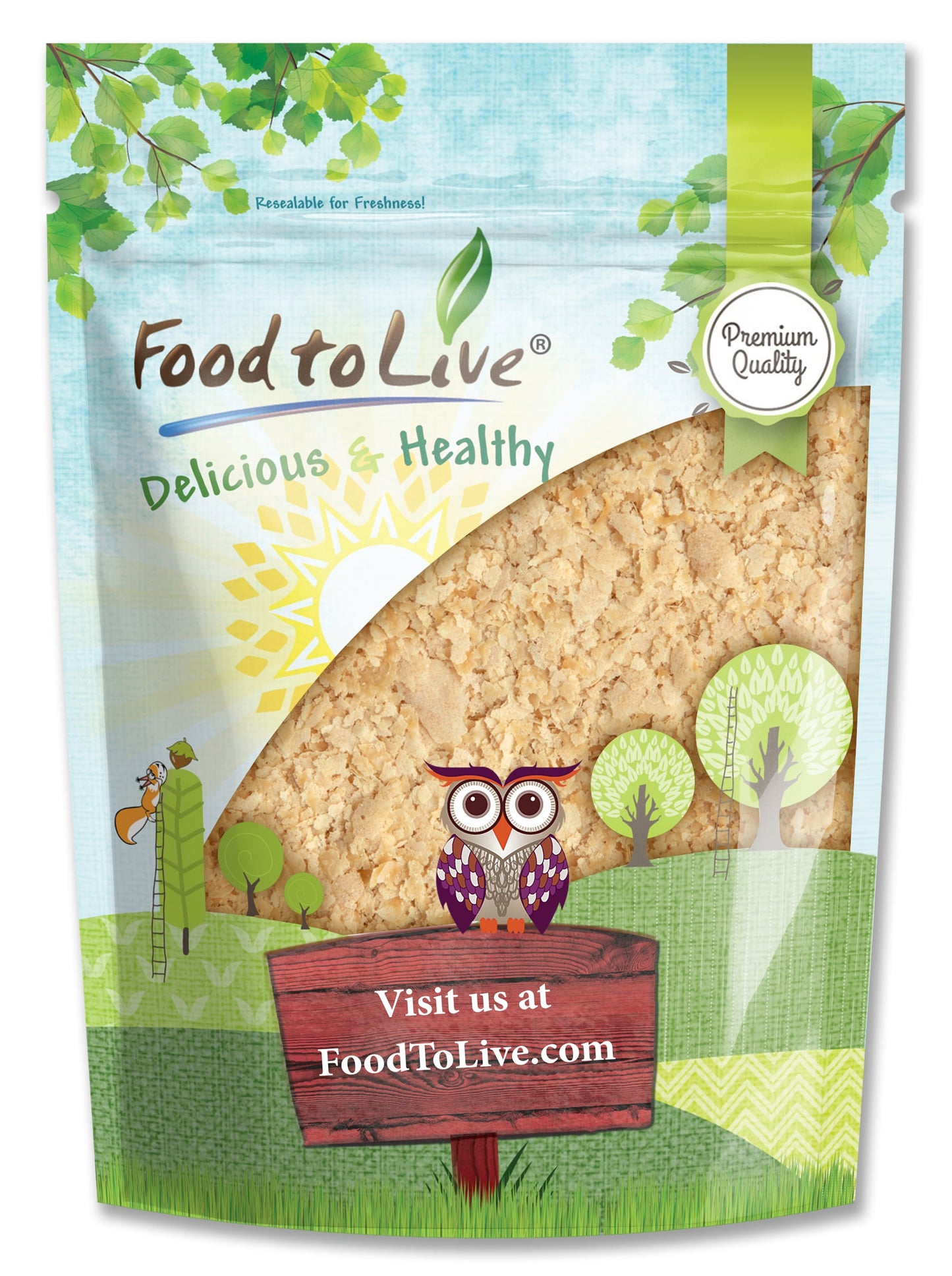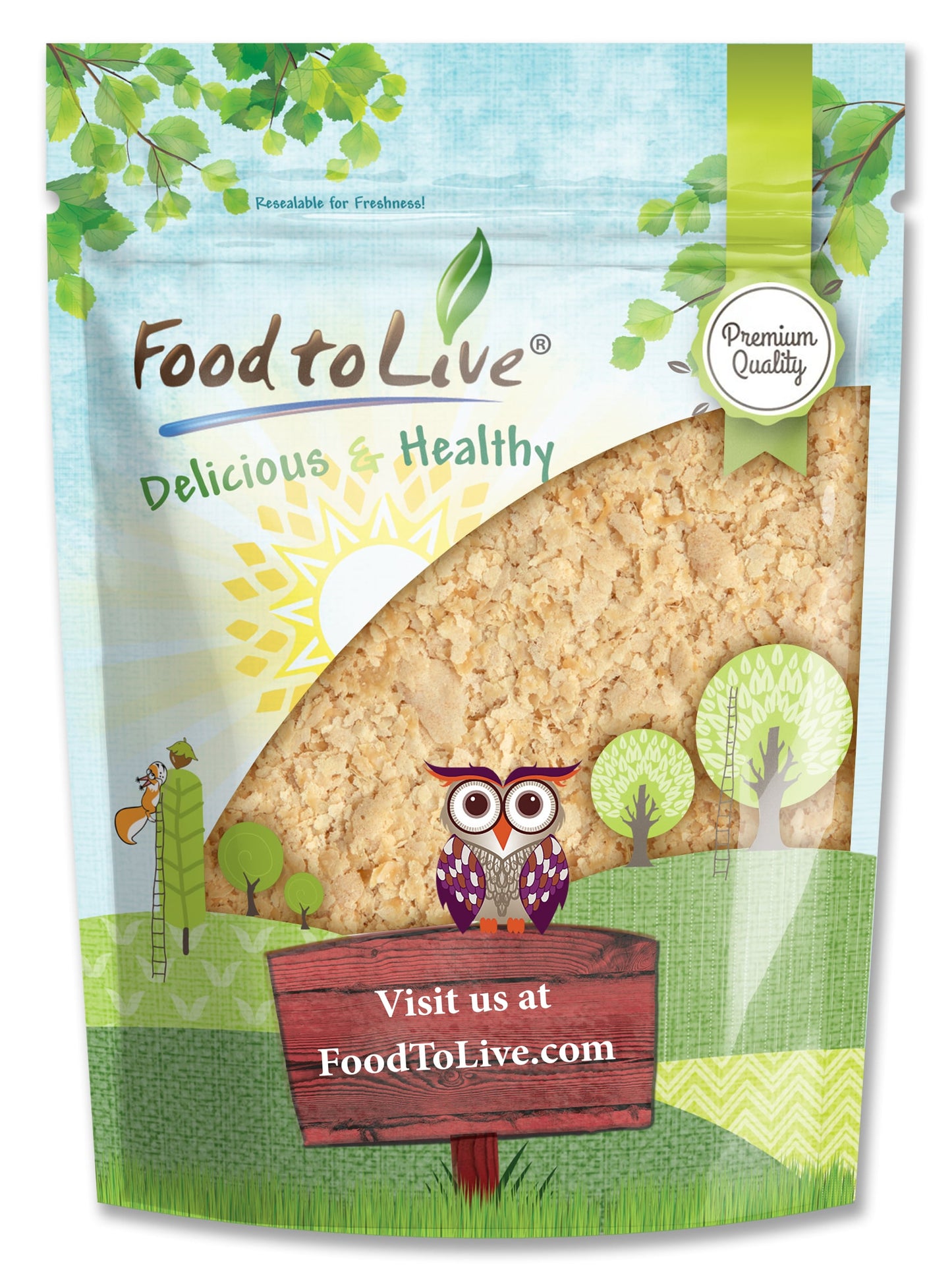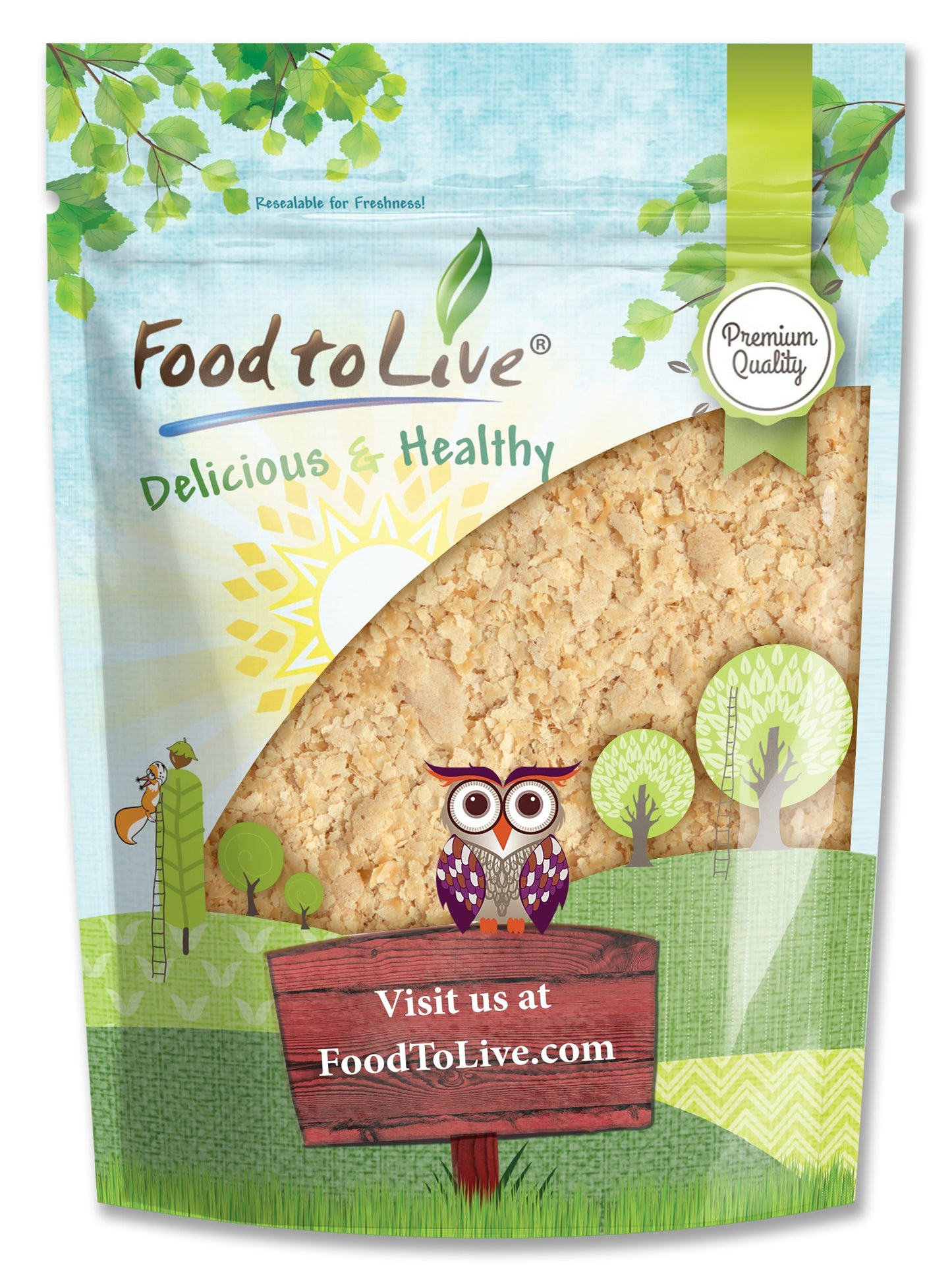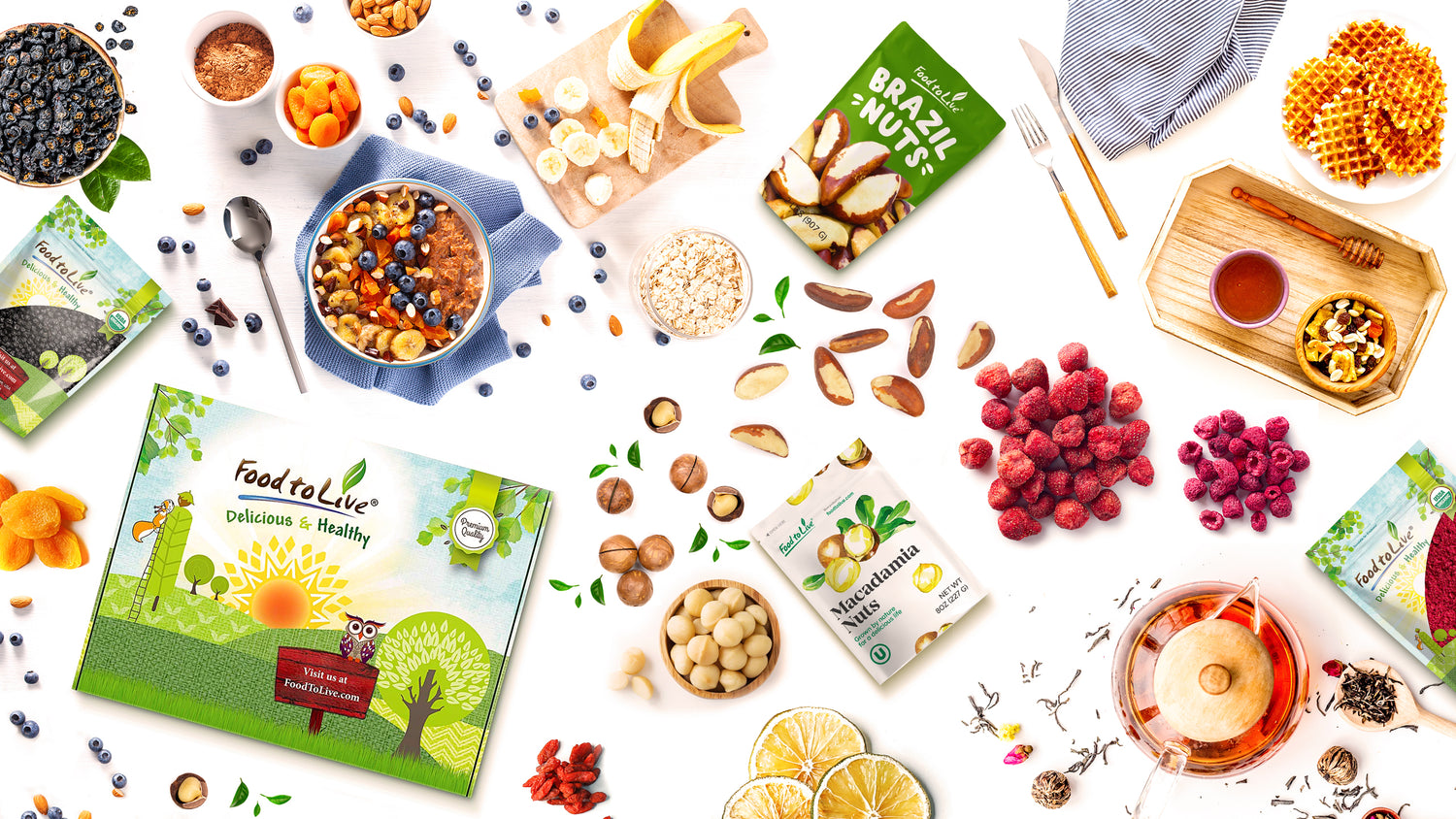 Food to Live was created to give people easy access to delicious and wholesome foods.
We offer a wide range of organic and raw foods that would be a great addition to any diet.
We choose products that can positively impact the body, such as dried fruits, nuts, seeds, grains, powders, flours, spices, and legumes.
Shop more products