Organic Amaranth Grain - Whole Seeds, Non-GMO, Kosher, Vegan, Bulk - by Food to Live
Regular price
$0.00 USD
Sale price
$8.99 USD
Unit price
per
Sale
Sold out
Amaranth is a healthy grain that has been cultivated for millennia. Originally, it comes from the South America where it used to play a major part in numerous Aztec ceremonies and rituals. As those were the native's religious practices, the conquistadores banned them and forbade the cultivation of the amaranth plant as a whole. However, the health benefits of this extraordinary grain ensured that it hasn't been forgotten and nowadays it enjoys the return to glory it deserves.

As a healthy, low-calorie, amaranth can be incorporated into any kind of dietary meal plan. It has a subtle, rather pleasant flavor, which allows including it into various dishes, both sweet and savory. Buy Certified Organic Amaranth from Food To Live in bulk to get this amazing food delivered right to you so you can start trying out all those wonderful recipes.

Amaranth Grain: Benefits for Health and Diet

As a rich source of dietary fiber, amaranth helps maintain and promote the health of your digestive system. Don't forget that fiber also soaks up some toxins from your body and removes them in a natural manner. Therefore, this element is essential for supporting your health as a whole. It's advised that adult men consume 30 grams of fiber per day and women - 25. A cup of cooked amaranth will give you over 5 of them.

Amaranth is one of the best grain choices for vegans, athletes, and bodybuilders as these groups of people require a higher intake of protein. It's a low-calorie food that is filled with a variety of easily digestible amino acids, which makes it more beneficial than the majority of protein-rich foods. The amaranth grain contains more protein than even quinoa and twice the amount offered by brown rice.

Amaranth is not technically a cereal grain, although it's classed as such. It's a seed with nutritional properties similar to whole grains.

Amaranth: Nutrition Value

The most important reason why everyone should consider eating amaranth is the exceedingly high nutritional value of this food. The vitamins and minerals it contains in rather large amounts include:

* B vitamins
* Calcium
* Iron
* Magnesium
* Manganese
* Zinc
* Phosphorus

Note that both calcium and iron are rare in most foods, so people should consume produce rich in them at every opportunity.

Amaranth Recipes and Uses

You can use amaranth as breakfast cereal or add it to salads and stews. In essence, you can include it into any recipe that requires grains. Amaranth cookies, bread, and crackers are particularly tasty.

Cooking amaranth grain takes about 25 minutes. Put the seeds in a pot and add 2 ½ cup of water per every cup of grain. Bring to a boil, reduce heat, and let simmer for 20 minutes. Be sure to cover the pot.

How to Store Amaranth Grain

Store amaranth seeds as you would any grain, which means keeping them in an airtight container in a cool pantry. Amaranth doesn't need to be refrigerated, but this will increase its shelf life to almost indefinite.
Shipping & Returns

Shipping Time: Most orders received before 3:00 PM EST will ship not later than the next business day, provided the product ordered is in stock. Most orders received after 3:00 PM EST will ship not later than the second business day. Orders are not processed or dispatched on Sunday. For more information check our Shipping & Return Policy
Storage

Store in a cool,dry place away from Moisture, Light, Oxygen
Share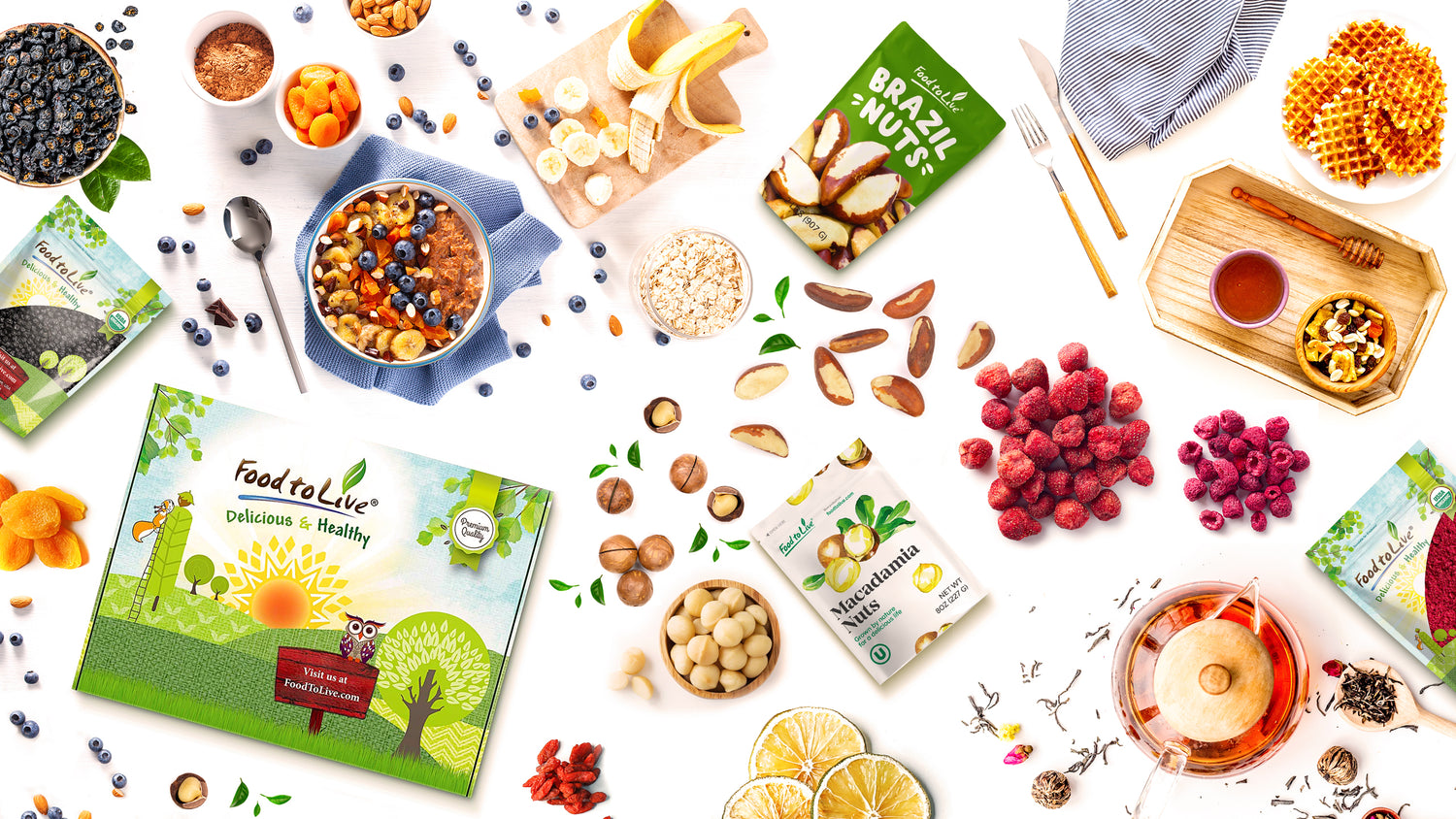 Food to Live was created to give people easy access to delicious and wholesome foods.
We offer a wide range of organic and raw foods that would be a great addition to any diet.
We choose products that can positively impact the body, such as dried fruits, nuts, seeds, grains, powders, flours, spices, and legumes.
Shop more products