Organic Baking Ingredients in a Gift Box - Coconut Flour, Chia Flour,Coconut Sugar,Shredded Coconut,Ground Golden Flaxseeds-by Food to Live
Regular price
$0.00 USD
Sale price
$22.48 USD
Unit price
per
Sale
Sold out
Organic Baking Ingredients - Gift Box by Food to Live includes 5 bags:

- Organic Coconut Flour - 8 Ounces. Country of Origin: Sri Lanka.

- Organic Chia Flour - 8 Ounces. Country of Origin: Paraguay.

- Organic Coconut Sugar - 8 Ounces. Country of Origin: Indonesia.

- Organic Shredded Coconut - 4 Ounces. Country of Origin: Vietnam, Sri Lanka, Philippines.

- Organic Ground Golden Flaxseeds - 8 Ounces. Country of Origin: USA.

Certified Organic Coconut Flour is a great ingredient for cooking various fun dishes. Such as pancakes, muffins, cakes. Certified Organic Coconut Flour is an ideal replacement for simple flour.



Organic Chia flour contains a large number of essential minerals. This product is very useful for athletes and vegans. The flour may be used to make sports cocktails because it contains fiber and protein. Organic Chia Flour retains all the useful properties of seeds, while it has a broader range of uses. It can be added to gluten-free mixtures, salads, smoothies, bakery, soups, and sauces (for thickening).



The main advantage of coconut sugar is that it is natural; farmers produce it with their own hands. The product contains B vitamins, zinc, iron, potassium, magnesium. It has a pleasant, unusual taste that resembles caramel. Coconut sugar is combined with coffee. Basically, it is used in cooking, can give a dish a light caramel or nutty taste. Also, you can add it to cold and hot drinks, as well as cocktails. Add an interesting flavor to sweets and ice cream. You can add it to the porridge.



Organic Shredded coconut is made by shredding raw coconut fruit 'meat'. This food is rich in fiber and minerals, especially iron and zinc. You can use our dried coconut as a topping for sandwiches, salads, and desserts. You can soak it in water and pulse in a blender to make some coconut milk. Dried coconut powder that can be used for making delicious sauces and dips.



Flax seeds are healthy in any form, but when ground, they offer the most benefits. Organic Ground Golden Flaxseed is mostly used for baking, but you can also add it to smoothies as well as mix with other ingredients to create a healthy butter. It contains lots of minerals, vitamin E, and essential omega 3 fats. The product also contains protein and dietary fiber, so you can eat them when you're on a weight loss diet.

WARNING: Contains Coconut. Packaged in a facility that also processes wheat.
Shipping & Returns

Shipping Time: Most orders received before 3:00 PM EST will ship not later than the next business day, provided the product ordered is in stock. Most orders received after 3:00 PM EST will ship not later than the second business day. Orders are not processed or dispatched on Sunday. For more information check our Shipping & Return Policy
Storage

Store in a cool,dry place away from Moisture, Light, Oxygen
Share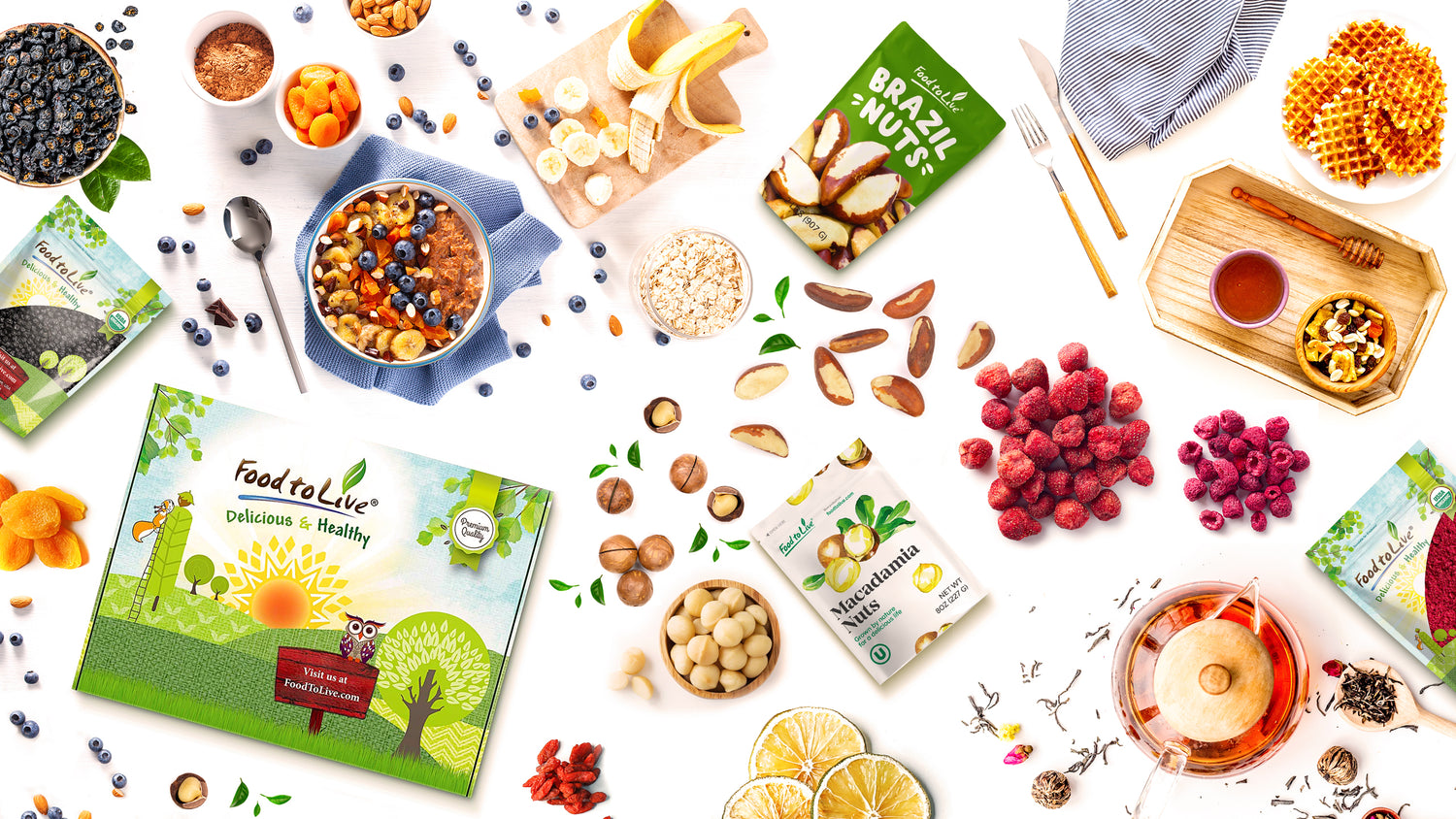 Food to Live was created to give people easy access to delicious and wholesome foods.
We offer a wide range of organic and raw foods that would be a great addition to any diet.
We choose products that can positively impact the body, such as dried fruits, nuts, seeds, grains, powders, flours, spices, and legumes.
Shop more products