Organic Barley Flour - Stone Ground from Whole Hulled Barley, Non-GMO, Raw, Vegan, Bulk, Great for Baking - by Food to Live
Regular price
$0.00 USD
Sale price
$6.99 USD
Unit price
per
Sale
Sold out
Barley flour is a high-fiber flour that boasts a sweet, nutty taste. What makes it so great is that it is a very healthy alternative to white flour and wheat flour as it is a better source of fiber. So, if you love low-cholesterol, low-fat baking, this healthy ingredient is ideal for you!

Naturally high in selenium and manganese, barley flour is just as tasty as other types of flour. On top of that, it is rather versatile! You can use it in baking or add it to your stew or soup as a thickener.

Health Perks

Barley flour is very nutritious. The following are just a few of its health benefits:

1. High in fiber.
Barley flour is a great source of fiber. In fact, it has a special kind of fiber, beta glucan, that is particularly good for reducing cholesterol and can boost the immune system too.
2. A good source of selenium and manganese.
Barley flour is a great source of selenium that helps to prevent damage to cells and manganese that is key for normal functioning of our brain and nerves.
3. Helps to regulate your blood sugar.
Thanks to barley flour's high fiber content, this ingredient can really help with regulating your blood sugar levels by slowing down the release of sugar into your bloodstream. So, if you are looking for new ingredients with a low glycemic index to put to the test, be sure to add barley flour to your shopping basket.
4. Can help with weight loss.
As barley fiber is rich in fiber, it adds volume to your diet, but without adding any extra calories.
5. Lower in gluten.
Unfortunately, some people are sensitive to gluten. Although barley flour is not gluten-free, it has significantly less gluten than other flour. Though, if you battle with a gluten allergy, you should still use caution when you add barley flour to your baking since it is not completely gluten-free.
6. How to Enjoy Barley Flour.
Barley flour can be added to baked goods or used to thicken soups and stews. Though, as barley flour lacks enough gluten for many of your recipes when you are baking something that needs gluten you will have to mix the barley flour with the wheat flour. If the baked goods need to rise a lot, you should use less barley flour. So, if you are baking something like a flatbread, you can go ahead and add a bit more barley flour. Though, to ensure the best results, you should never use more than fifty percent barley flour in your baking.
Shipping & Returns

Shipping Time: Most orders received before 3:00 PM EST will ship not later than the next business day, provided the product ordered is in stock. Most orders received after 3:00 PM EST will ship not later than the second business day. Orders are not processed or dispatched on Sunday. For more information check our Shipping & Return Policy
Storage

Store in a cool,dry place away from Moisture, Light, Oxygen
Share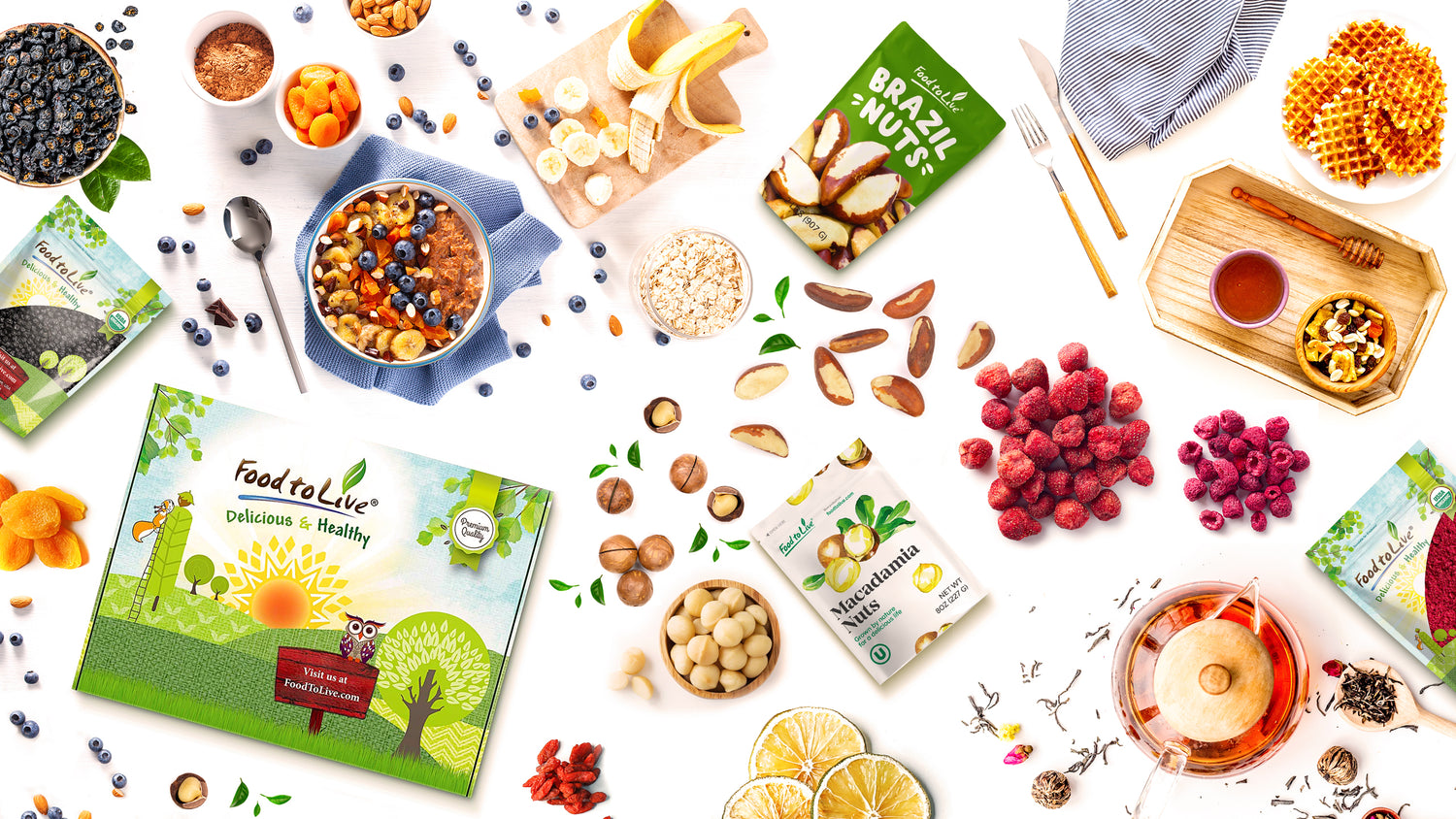 Food to Live was created to give people easy access to delicious and wholesome foods.
We offer a wide range of organic and raw foods that would be a great addition to any diet.
We choose products that can positively impact the body, such as dried fruits, nuts, seeds, grains, powders, flours, spices, and legumes.
Shop more products