Organic Barley Grass Powder - Non-GMO, Ground Whole Raw Dried Young Leaves, Fine Milled, Vegan, Bulk, Great for Juices, Smoothies, Shakes, and Drinks. Good Source of Fiber and Protein
Regular price
$0.00 USD
Sale price
$47.99 USD
Unit price
per
Sale
Sold out
While Organic Barley Grass Juice Powder is produced by drying juice of barley, Food to Live Organic Barley Grass Powder is retrieved from dried young leaves. They are grown in clean soil and harvested on the seventh day at the peak nutrient concentration. Young barley shoots are then dried and ground into fine milled powder which is later packed without adding any preservatives or chemicals. In contrast, to receive Organic Barley Juice Powder its stalks are pressed into juice and then dried to powder.
Nutritional Value
Organic Powdered Barley Grass is a rich source of minerals like Calcium, Potassium, Selenium, Magnesium, Zinc, and Manganese. Its sodium content is 25 times more than in celery, and iron - 5 times more than in spinach. Moreover, this product is dense in Copper, Phosphorus, and Iodine. Not to mention other vitamins: A, B1, B2, B3, B5, B6, B12, C, and E. It also contains folic acid, carotenoids, flavonoids, 17 amino acids, approximately 41% of protein, and unsaturated fatty acids. For that reason, this superfood is very popular and is often included in vegan, vegetarian, and sports diets.
How to eat Barley Grass Powder
You can add Organic Barley Grass Powder to the prepared foods or eat it separately before meals. Barley grass powder can be added to fresh juices or to dishes that do not require heat treatment. Put it on salads, raw soups, fruit and vegetable purees, oatmeal, cereal, muesli, or homemade energy bars to enrich their nourishment. You may create various wonderful vitamin cocktails on the basis of barley powder, use Organic Barley Powder for smoothies, yogurts, or juices.
Method of preparation: Add 1-2 teaspoons of the Organic Pure Barley Powder to 250 ml of fruit or vegetable juice/water. To avoid lumps, pre-stir the powder in a small amount of warm water (1-2 tablespoons).
Shipping & Returns

Shipping Time: Most orders received before 3:00 PM EST will ship not later than the next business day, provided the product ordered is in stock. Most orders received after 3:00 PM EST will ship not later than the second business day. Orders are not processed or dispatched on Sunday. For more information check our Shipping & Return Policy
Storage

Store in a cool,dry place away from Moisture, Light, Oxygen
Share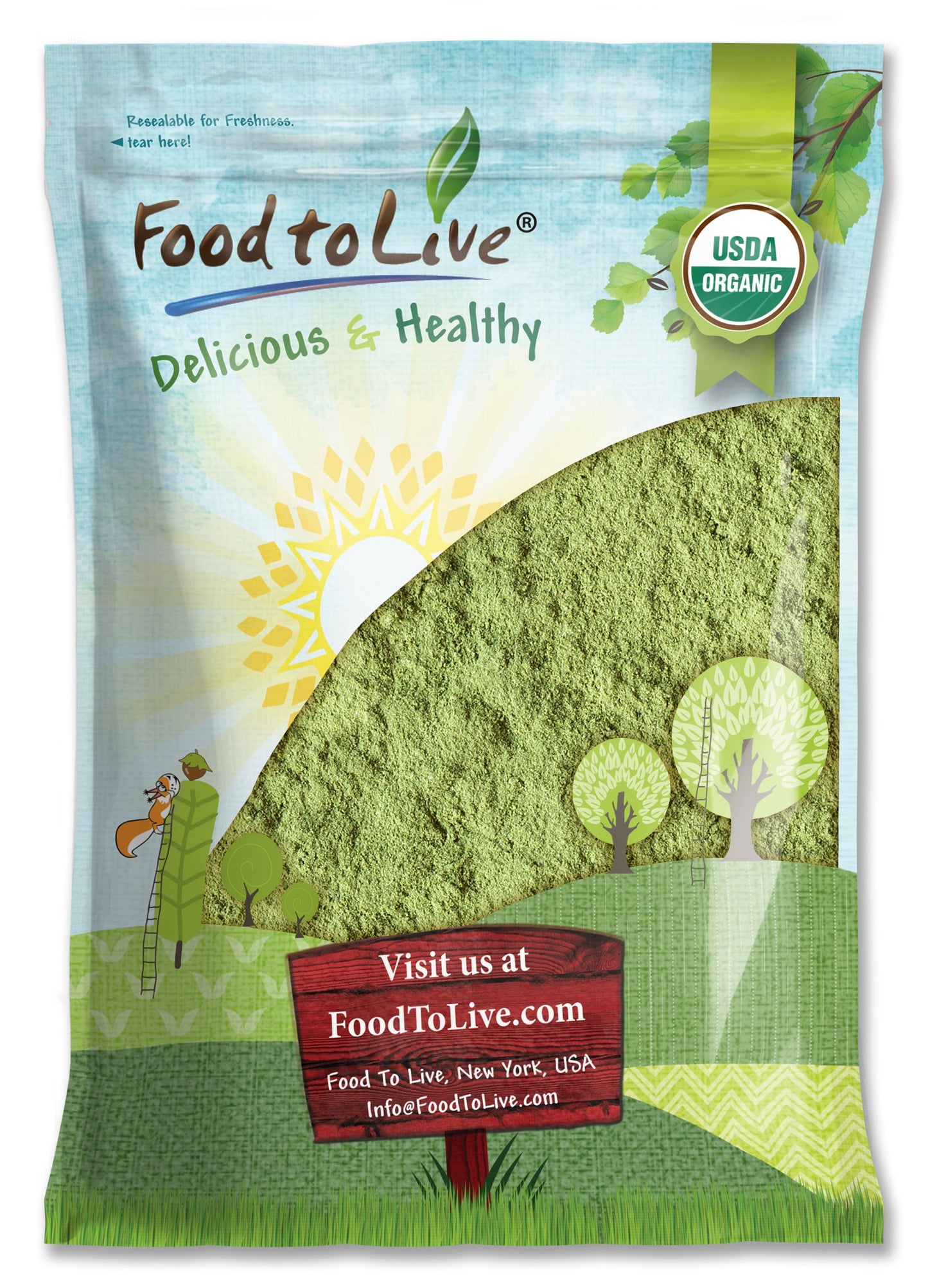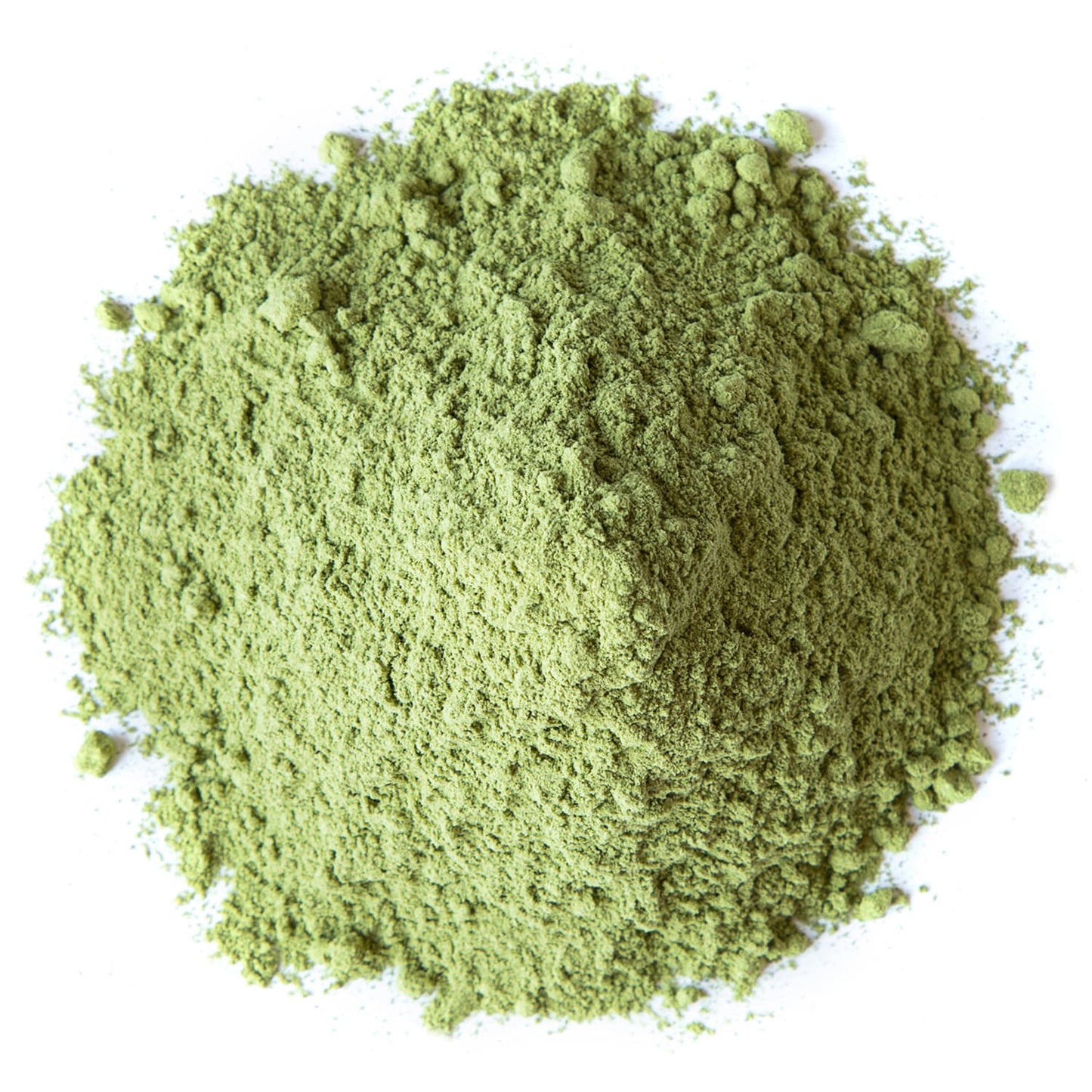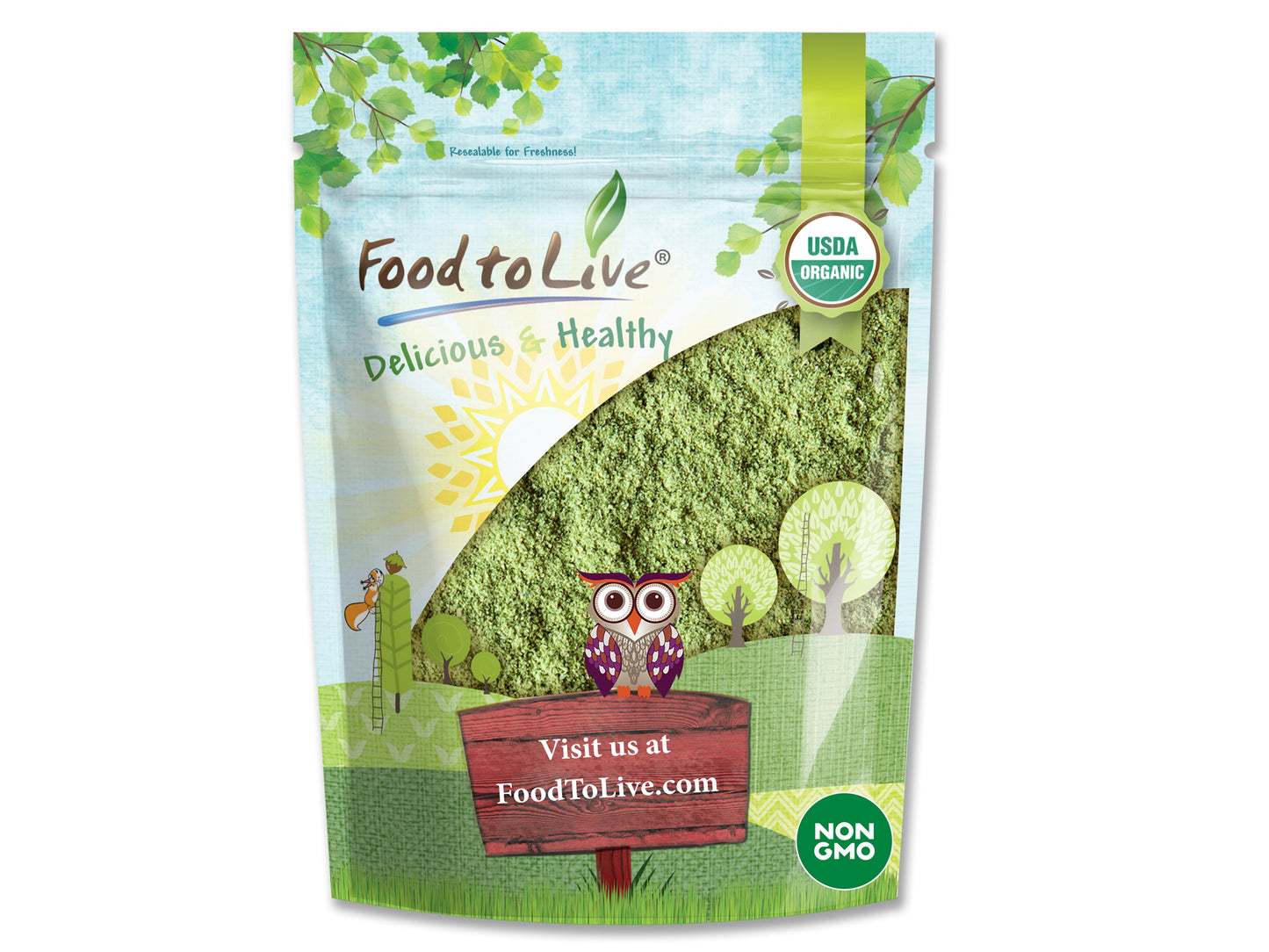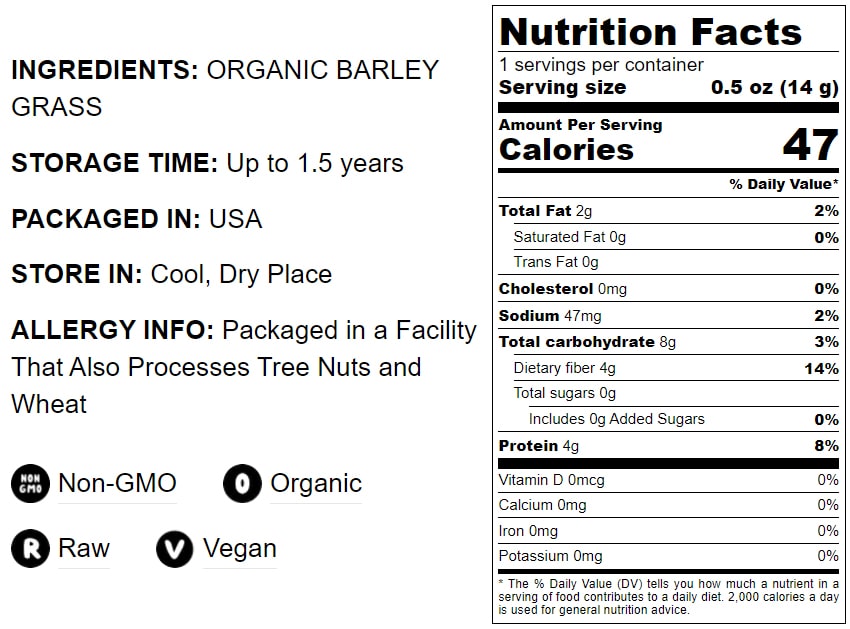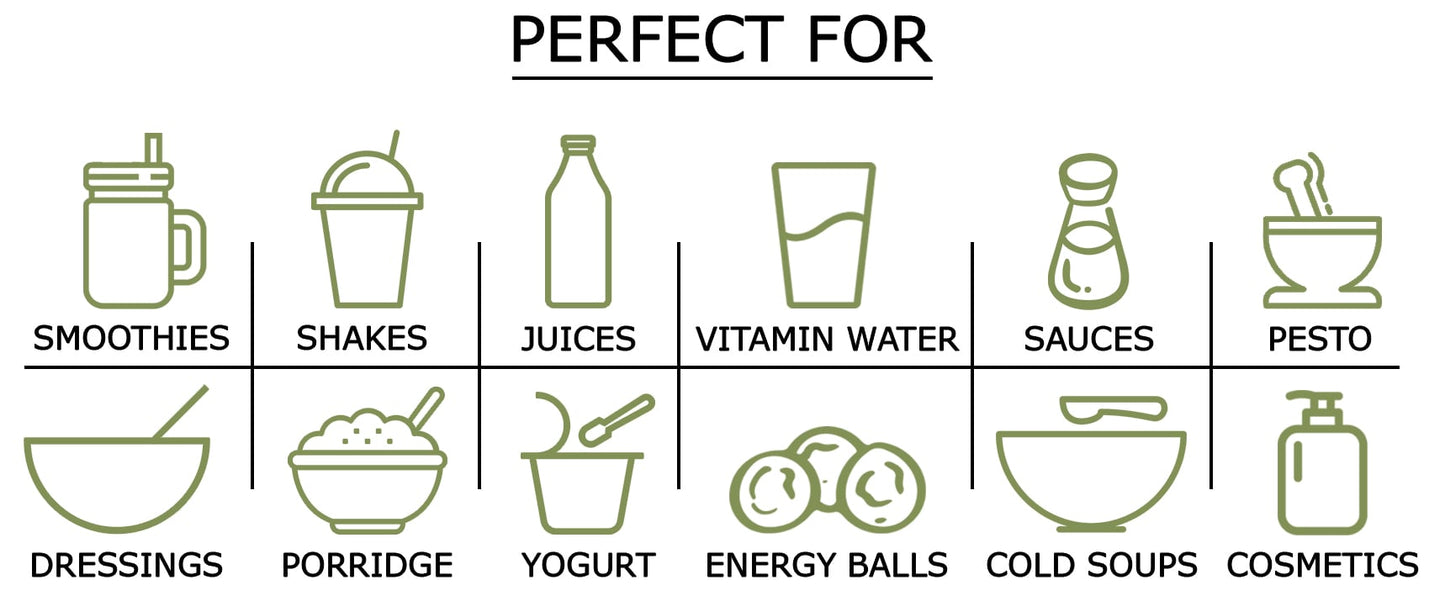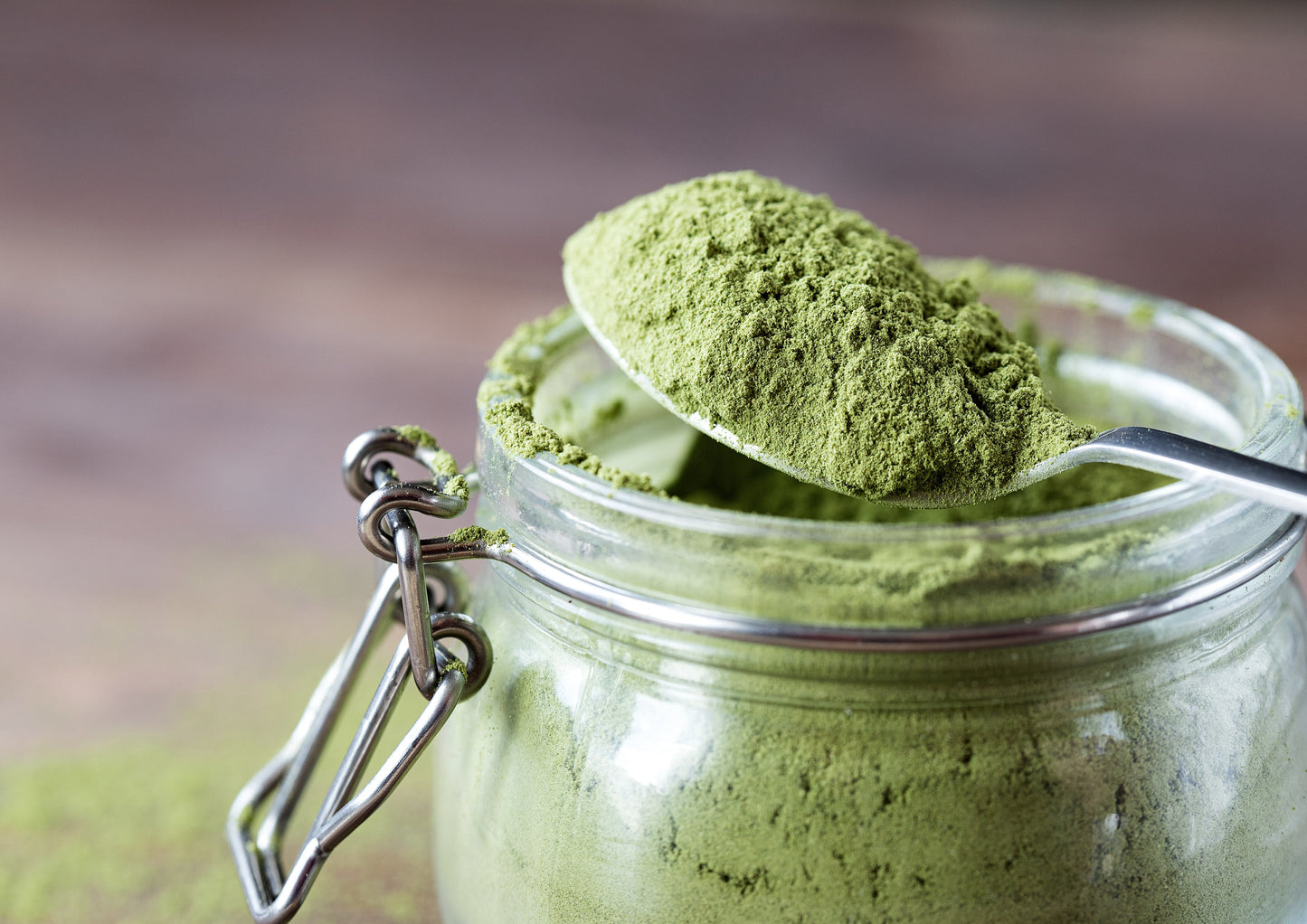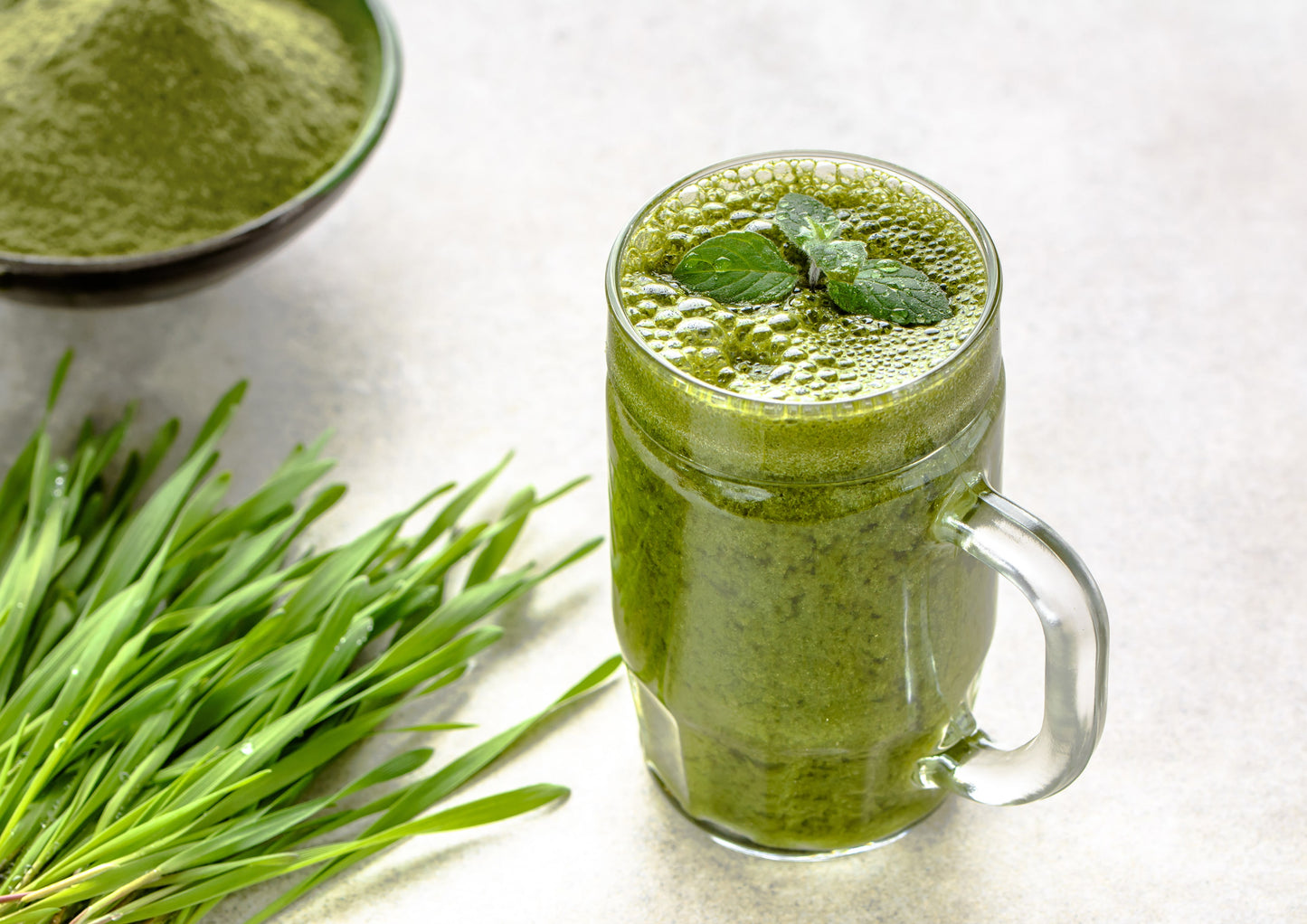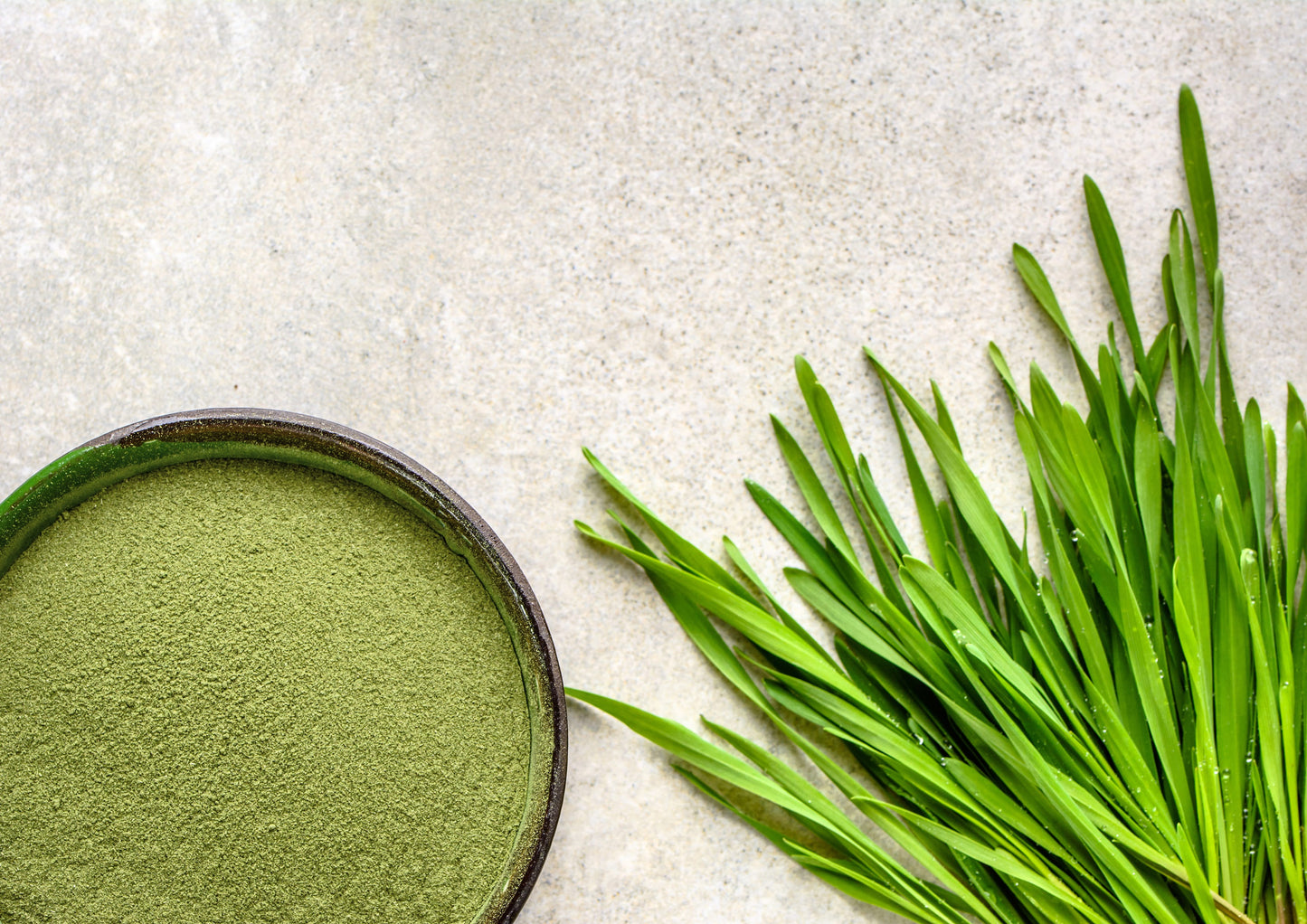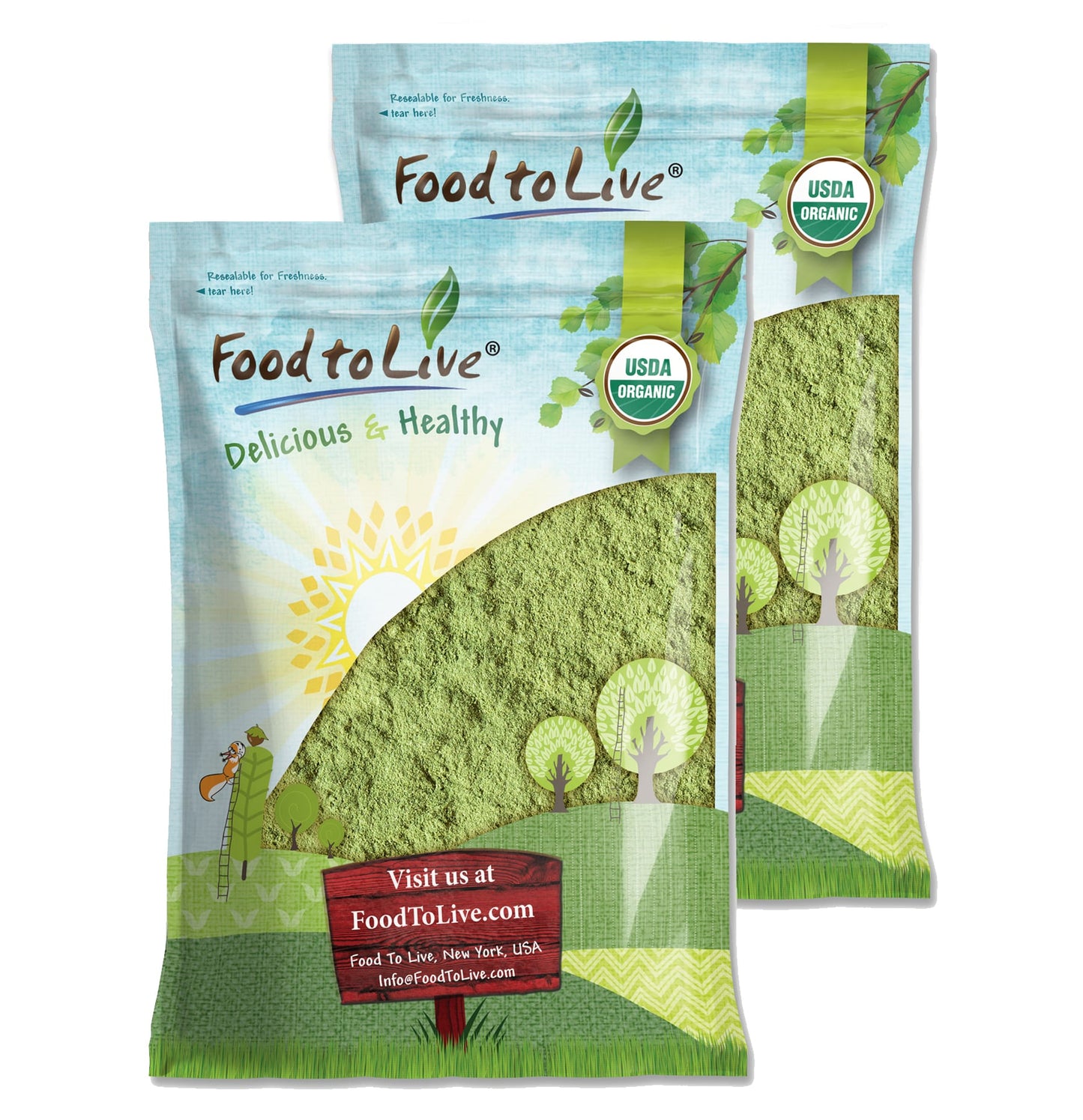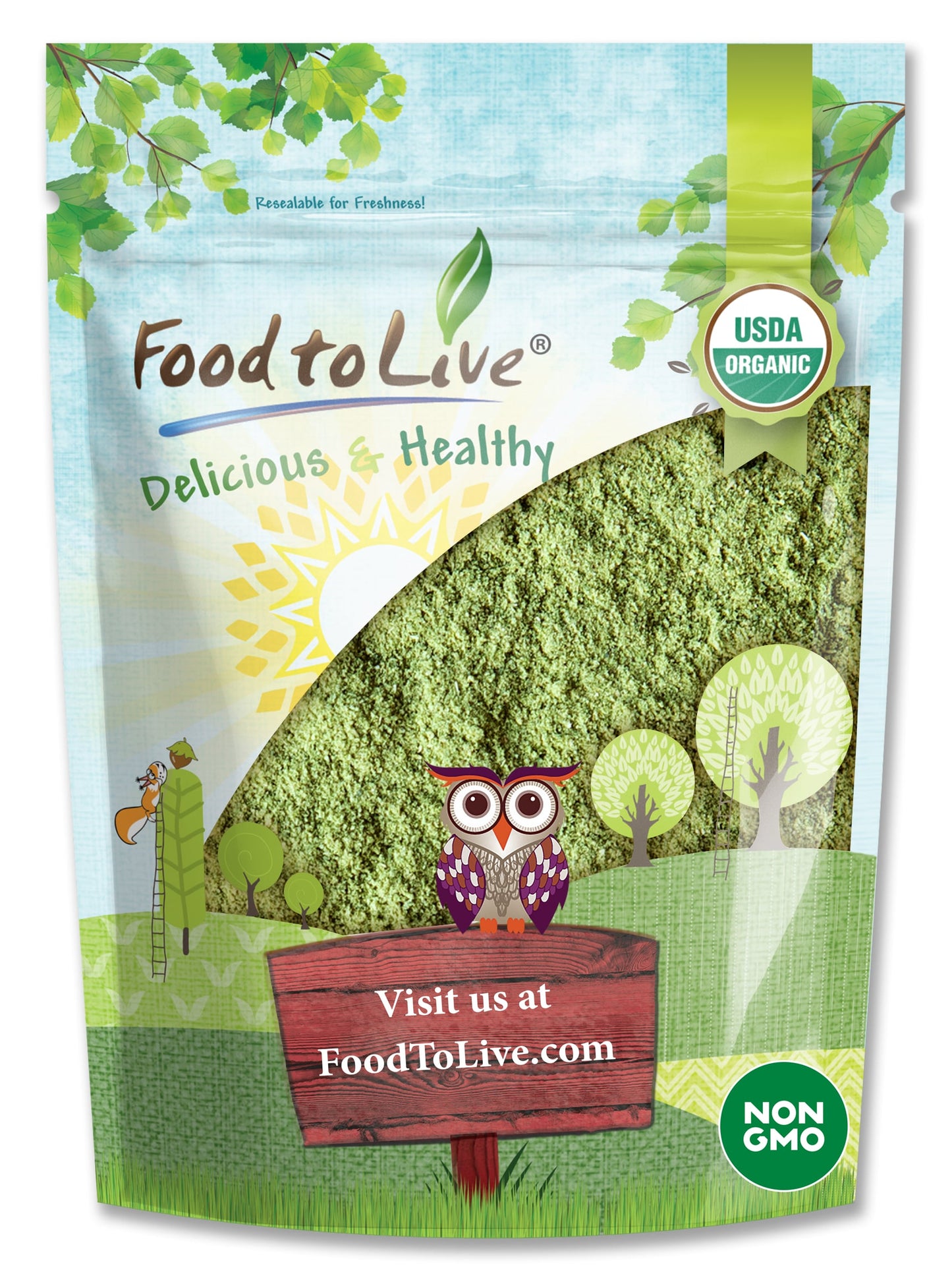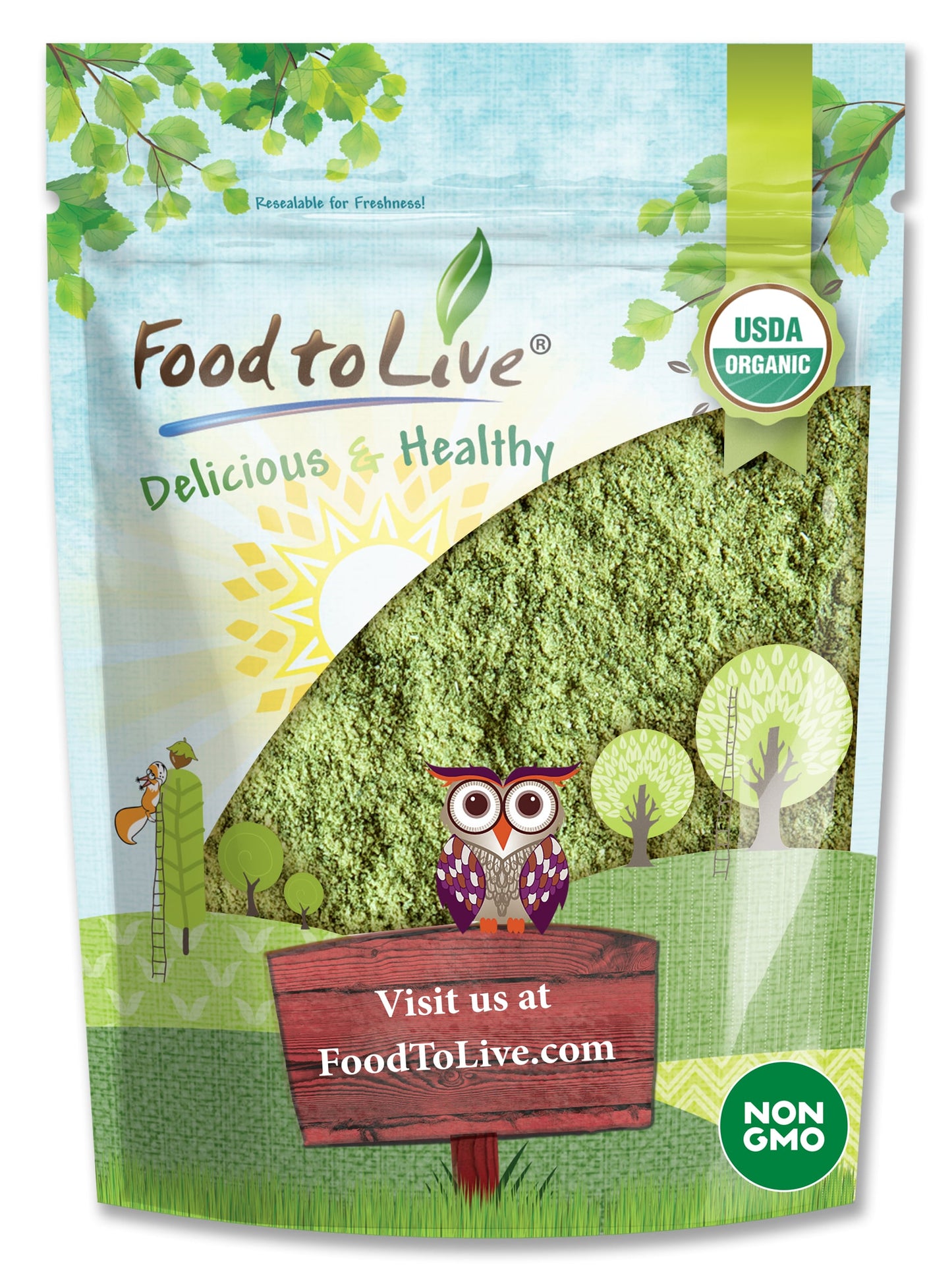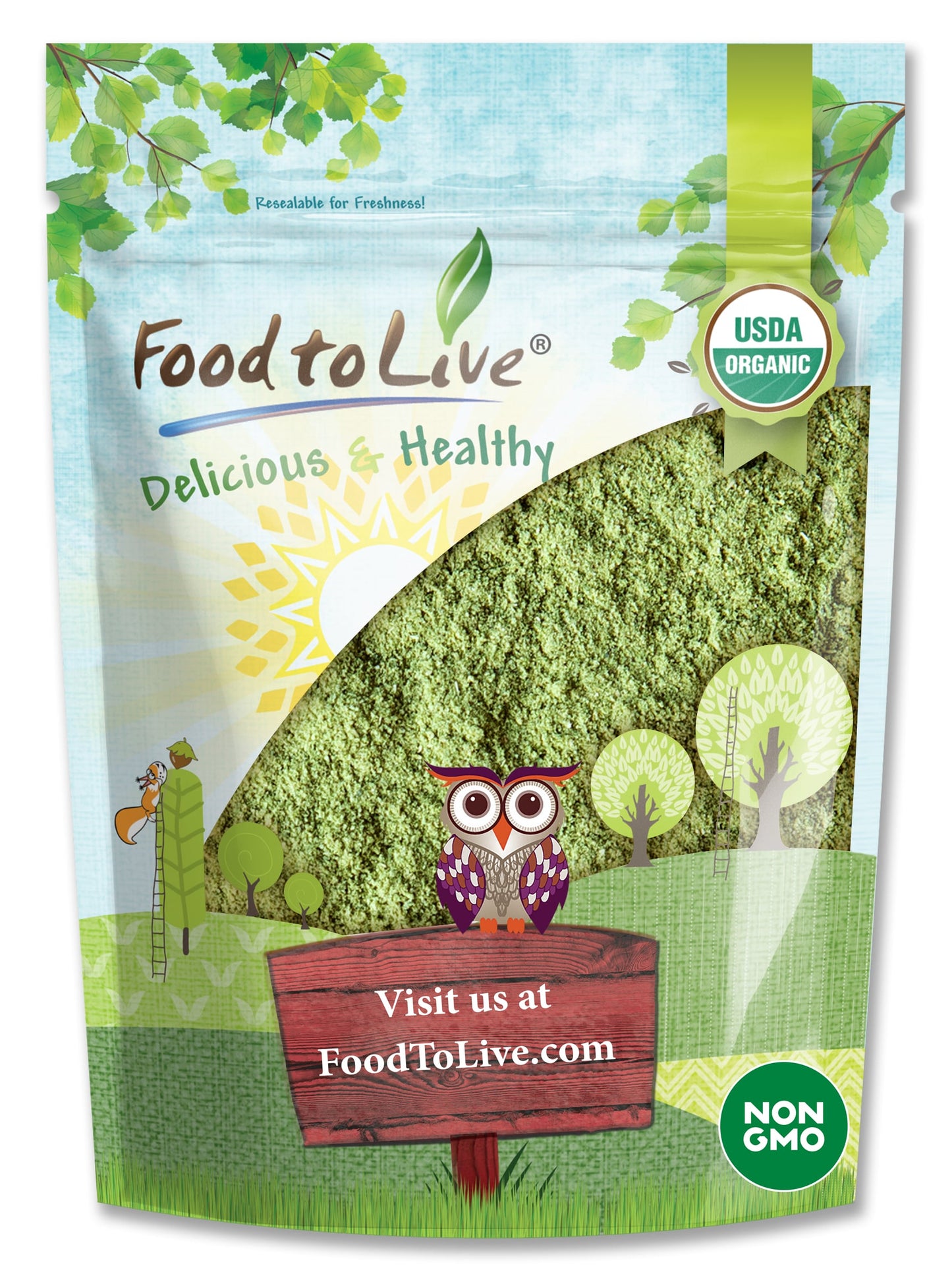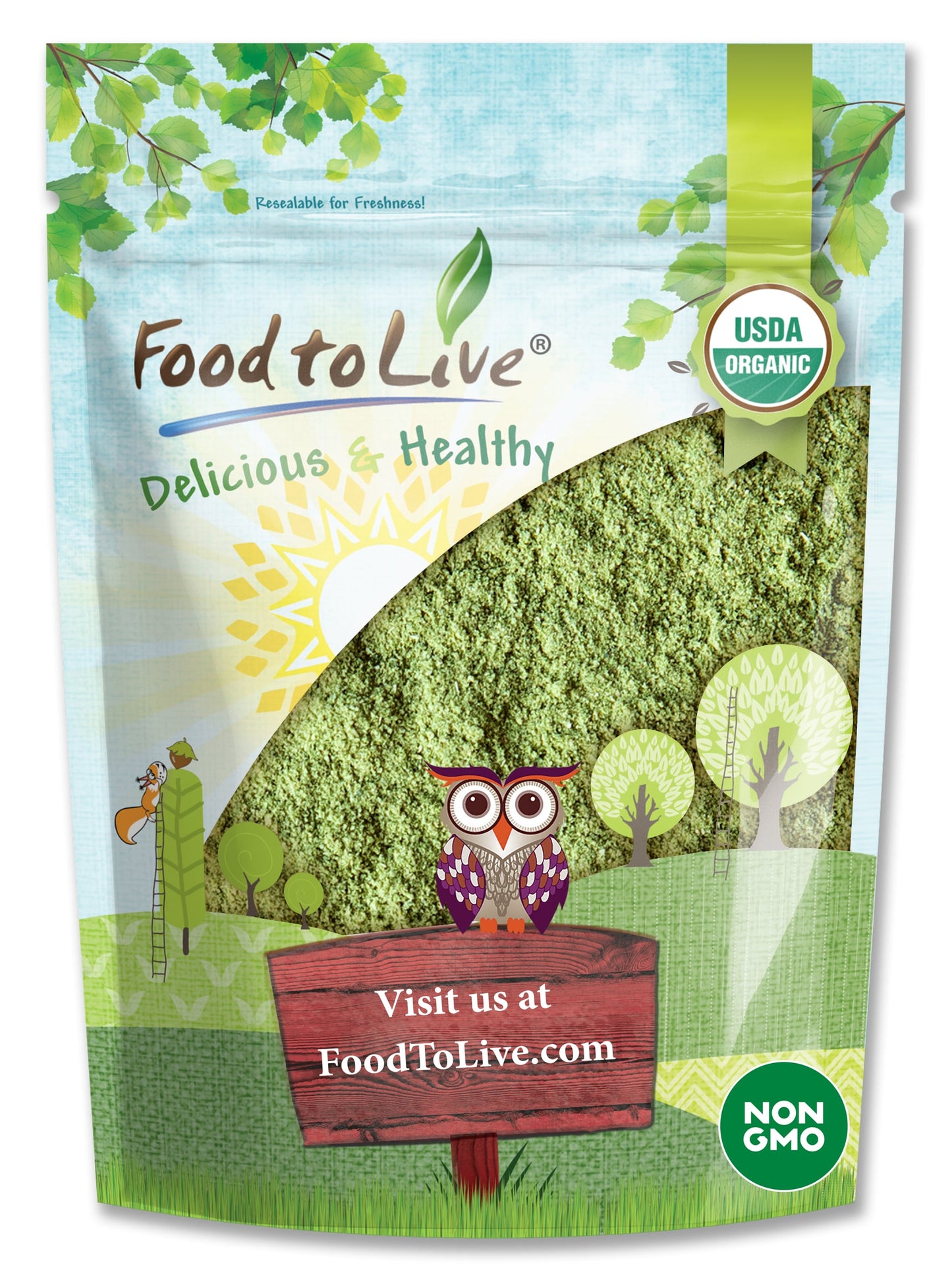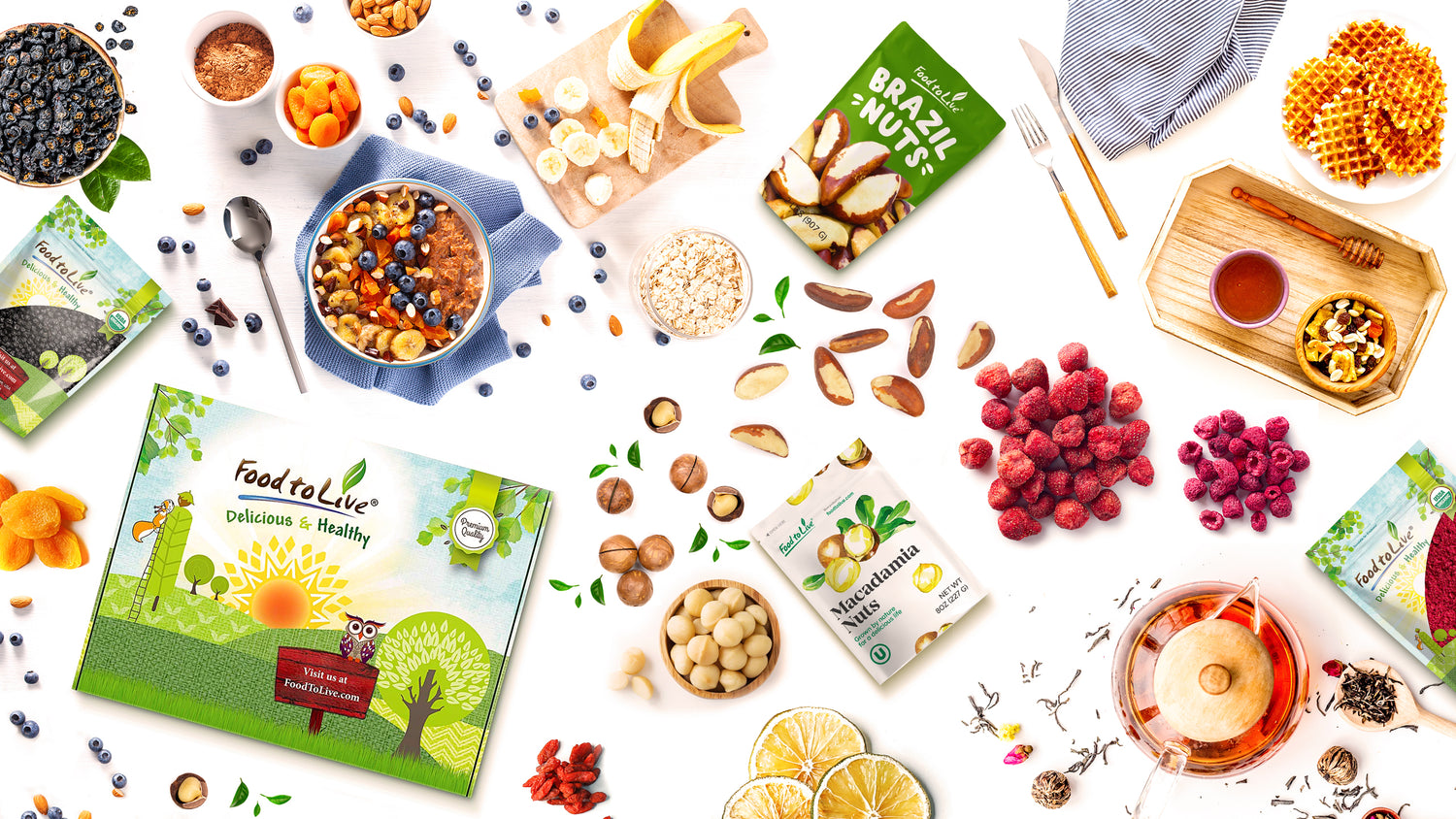 Food to Live was created to give people easy access to delicious and wholesome foods.
We offer a wide range of organic and raw foods that would be a great addition to any diet.
We choose products that can positively impact the body, such as dried fruits, nuts, seeds, grains, powders, flours, spices, and legumes.
Shop more products