Organic Black Cumin Seeds - Non-GMO, Whole Nigella Sativa, Raw Vegan Superfood, Bulk Black Caraway, Great for Cooking - by Food to Live
Regular price
$0.00 USD
Sale price
$10.99 USD
Unit price
per
Sale
Sold out
Organic Black Cumin is sure to become a staple among your spices. Seeds of the Nigella Sativa plant been revered for their properties as well as fantastic flavor and aroma for millennia. Today, Egyptian black seeds considered to be nearly as valuable as gold in that particular country. As a spice, black seeds are used worldwide, especially in the Mediterranean, North African, and southwestern Asian cuisines.

Note that black seeds and black caraway are all different names for black cumin seeds. They are different from regular cumin seeds in color, flavor, and aroma. .

Organic Black Cumin Seeds are more flavorful, yet a bit milder than regular cumin. Both the aroma and flavor of this spice are complex and challenging to describe. It's a mix of nutmeg, black pepper, oregano, and onions. However, the result is unique. .

It's also believed that organic black cumin has potent anti-inflammatory properties.


Using Organic Black Cumin Seeds in Cooking.

If you are just starting out using these seeds, try cooking curry flavored with black seeds. Cumin is a staple ingredient in many Indian spice mixes. The spice can enhance a significant number of dishes. It tastes very well when added to recipes with root vegetables. Those soak up flavors very well as they often have very little taste of their own.

To make your organic black cumin seeds as fragrant as possible, you should toast them for a few minutes. But remember to stir constantly to avoid burning.

Black caraway also makes an excellent ingredient for baking bread and rolls. The seeds "release" their flavor into dough because of the high oven heat. Therefore, the baked goods you get is guaranteed to taste great.

It would be best if you stored organic black cumin seeds in an airtight container. Please keep it away from heat and sunlight to prevent the seeds from going rancid.
Shipping & Returns

Shipping Time: Most orders received before 3:00 PM EST will ship not later than the next business day, provided the product ordered is in stock. Most orders received after 3:00 PM EST will ship not later than the second business day. Orders are not processed or dispatched on Sunday. For more information check our Shipping & Return Policy
Storage

Store in a cool,dry place away from Moisture, Light, Oxygen
Share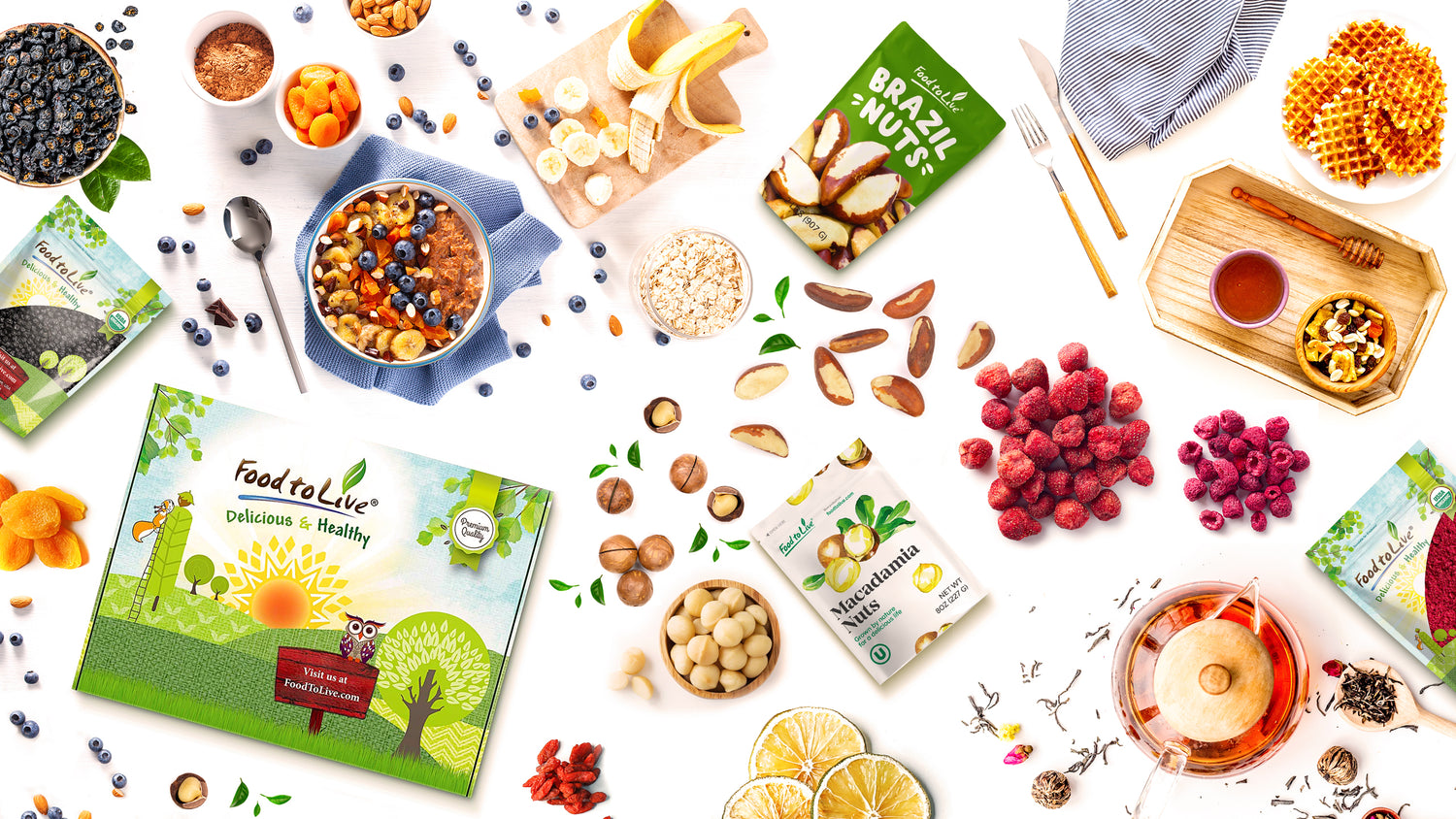 Food to Live was created to give people easy access to delicious and wholesome foods.
We offer a wide range of organic and raw foods that would be a great addition to any diet.
We choose products that can positively impact the body, such as dried fruits, nuts, seeds, grains, powders, flours, spices, and legumes.
Shop more products