Organic Brazil Nuts – Non-GMO, Raw, Whole, No Shell, Unsalted, Kosher, Vegan, Keto, Paleo Friendly, Bulk, Good Source of Selenium, Low Sodium and Low Carb Food, Trail Mix Snack
Regular price
$0.00 USD
Sale price
$16.49 USD
Unit price
per
Sale
Sold out
Brazil nuts are a species of nuts that grow only in areas of South America. Brazil nuts resemble peanuts, but they are larger and can be up to 5 cm. As for their taste, they are similar to pine nuts.

Organic Brazil nuts have a unique rich flavor, and they are often used in recipes as a substitute for macadamia nuts or even coconuts. They can be mixed with other types of nuts to make nutritious, tasty, and healthy snacks. Organic Brazil nuts are prepared in a wide array of ways - raw, roasted, salted, and sweetened.

In Organic Brazil nuts, you will not find residues of pesticides and chemical fertilizers, which are often used today for the cultivation of almost all mass crops. Particular scientific research has shown that organic Brazil nuts are also more abundant in vitamins and minerals.

Organic Brazil nuts are grown according to the rules of organic farming. They do not have any harmful chemicals and are more beneficial for health. Today, organic Brazil nuts are becoming increasingly popular among people. The popularity of this product can be easily explained as organic Brazil nuts are incredibly nutritious, easily digestible, and provide many useful substances.

Health Benefits

It is not difficult to guess that organic Brazil nuts have enormous health benefits. The most important of these advantages are as follows:

* Antioxidant effect
Because the nuts contain unique natural ingredients (flavonoids), they ensure the proper flow of redox reactions in the human body. It is much more useful to get these substances from Brazil nuts, rather than taking synthetic vitamins to make up for lack of individual elements that are necessary for a full life.
* The presence of amino acids
Amino acids in organic Brazil nuts help reduce fat tissue and increase muscle bulk. This property will come in handy for people who are determined to lose weight.
* Significant amounts of fat content, more than 60%
Some people might view this as a bad thing, but this is not the case. Just by eating only 2 or 3 Brazil nuts a day, you can be more than satisfied. Moreover, this number of nuts is an ideal dose per day, and it is not recommended to have more. Organic Brazil nuts also have a lot of unsaturated fat that can reduce your cholesterol. Unsaturated fats protect the cells and reduce the risk of developing cataracts, atherosclerosis, as well as nervous and cardiovascular diseases.
* The rich content of selenium.
Selenium helps to ward off signs of early aging and the growth of cancer tumors as well as provides an anticarcinogenic effect. In order not to receive an excess amount of selenium, which can be harmful, do not exceed the recommended daily consumption of Brazil nuts.
Shipping & Returns

Shipping Time: Most orders received before 3:00 PM EST will ship not later than the next business day, provided the product ordered is in stock. Most orders received after 3:00 PM EST will ship not later than the second business day. Orders are not processed or dispatched on Sunday. For more information check our Shipping & Return Policy
Storage

Store in a cool,dry place away from Moisture, Light, Oxygen
Share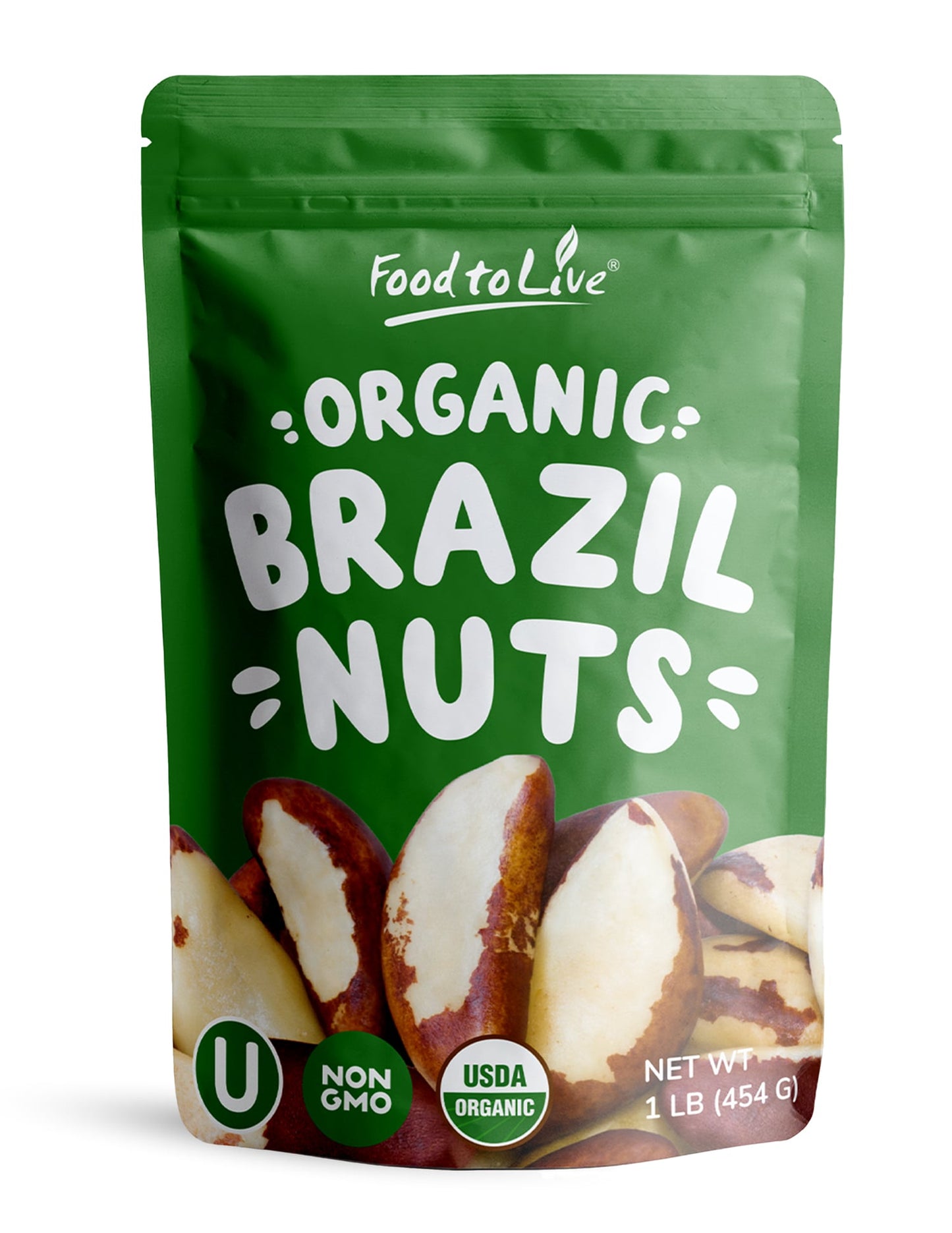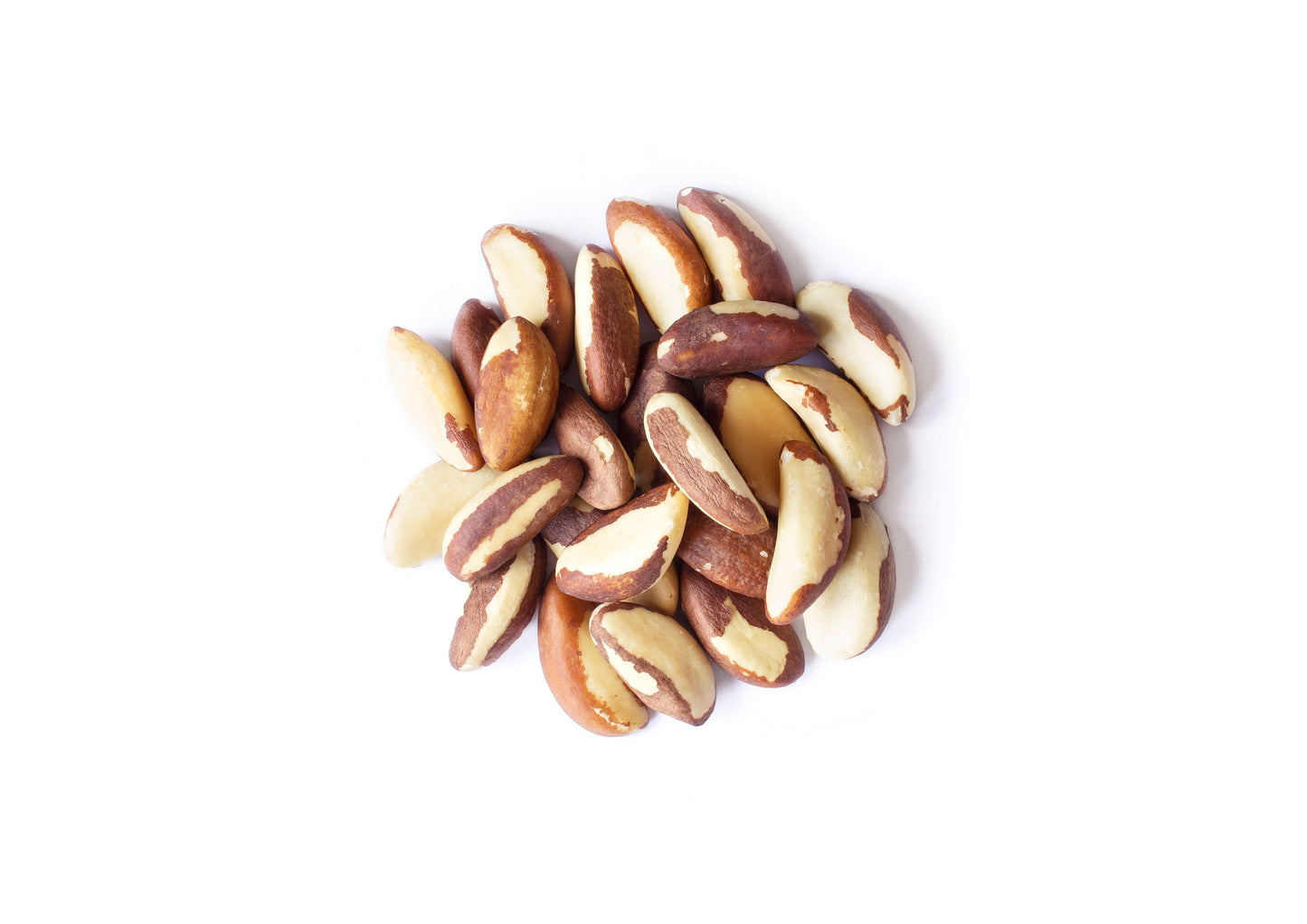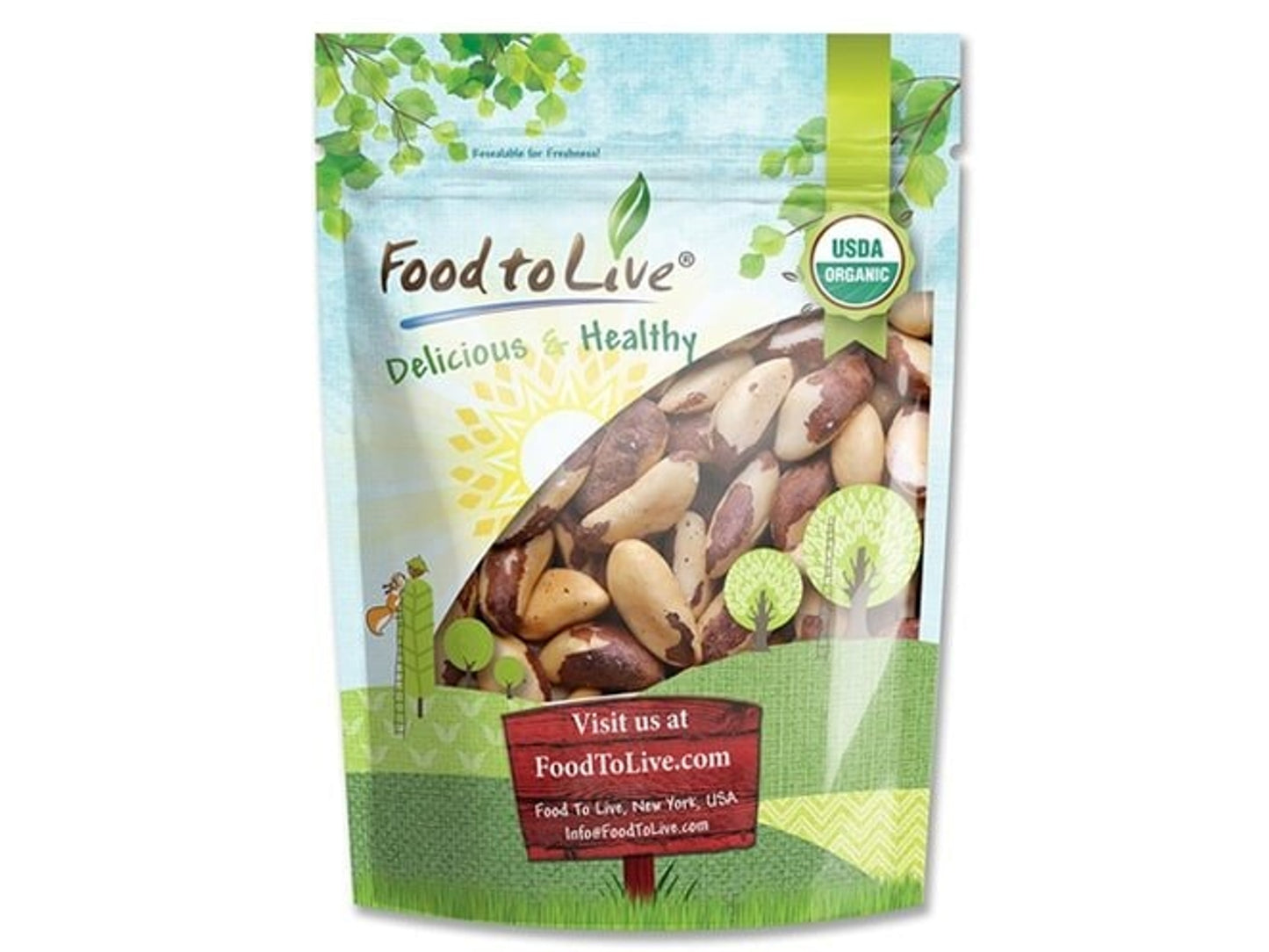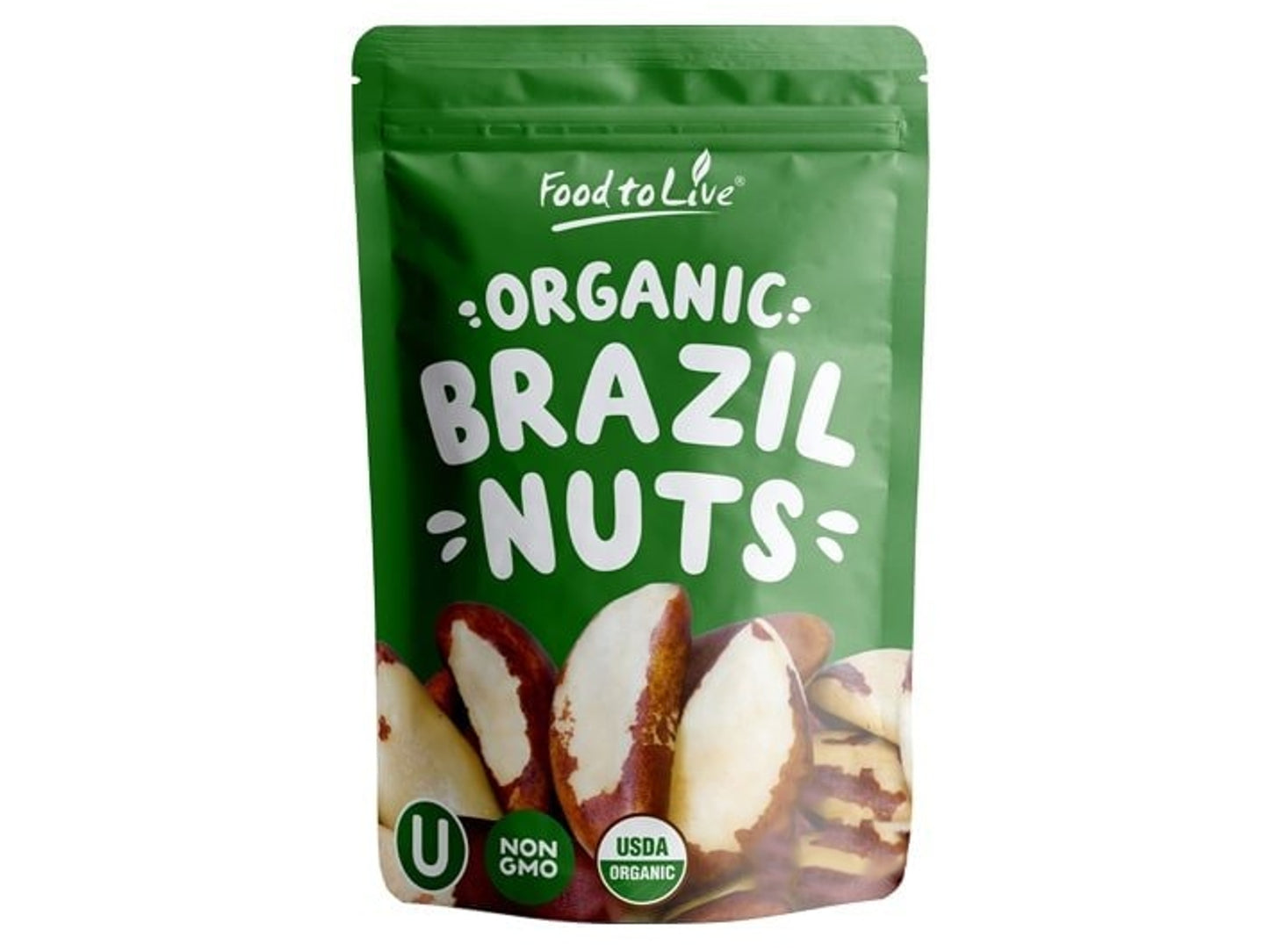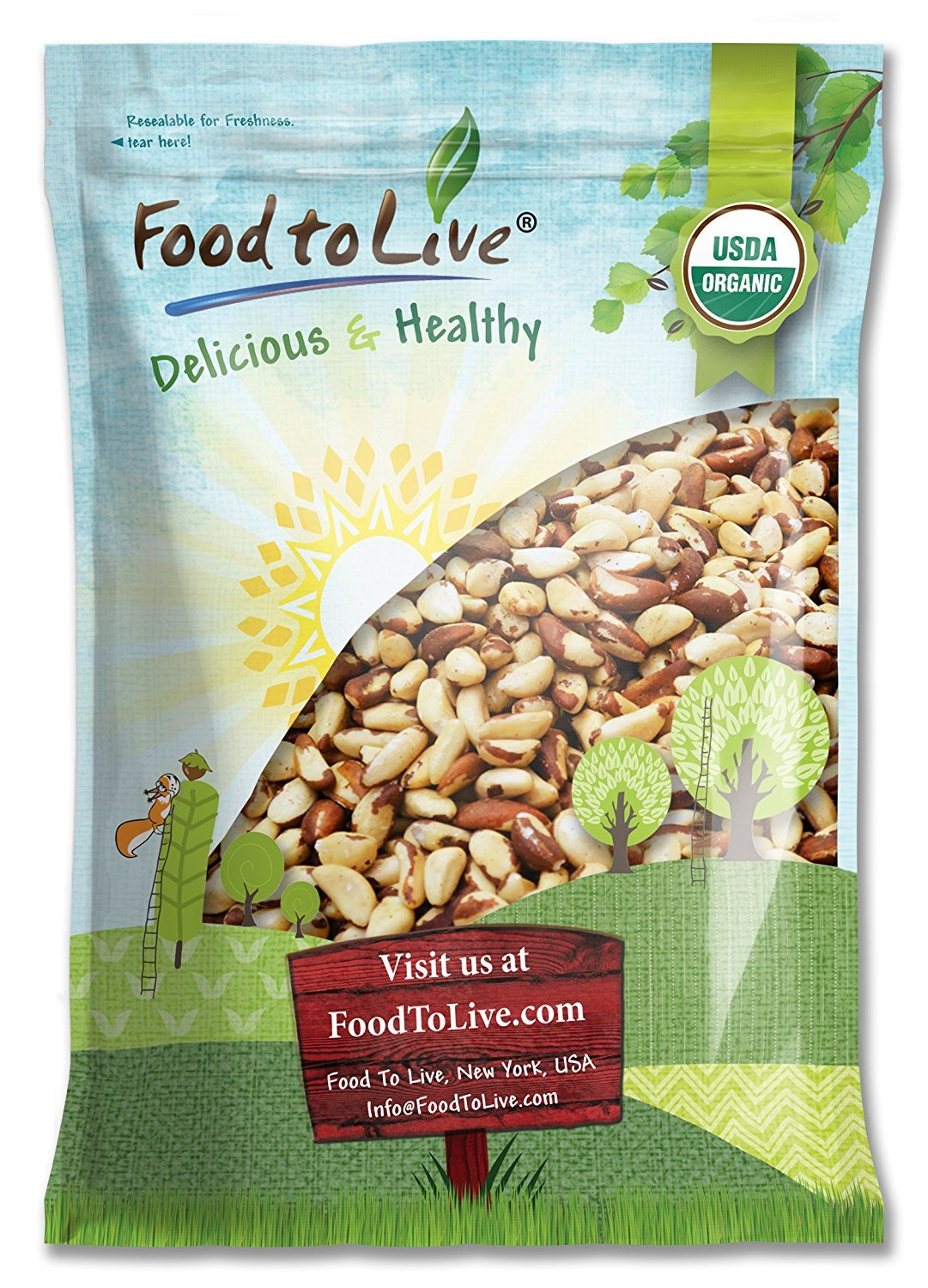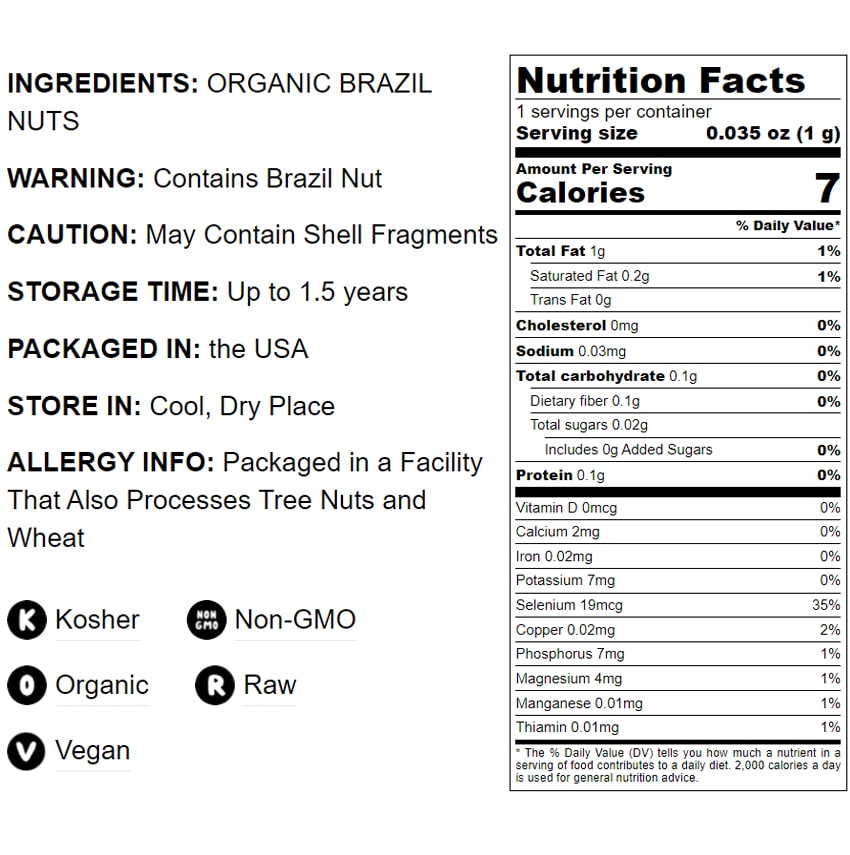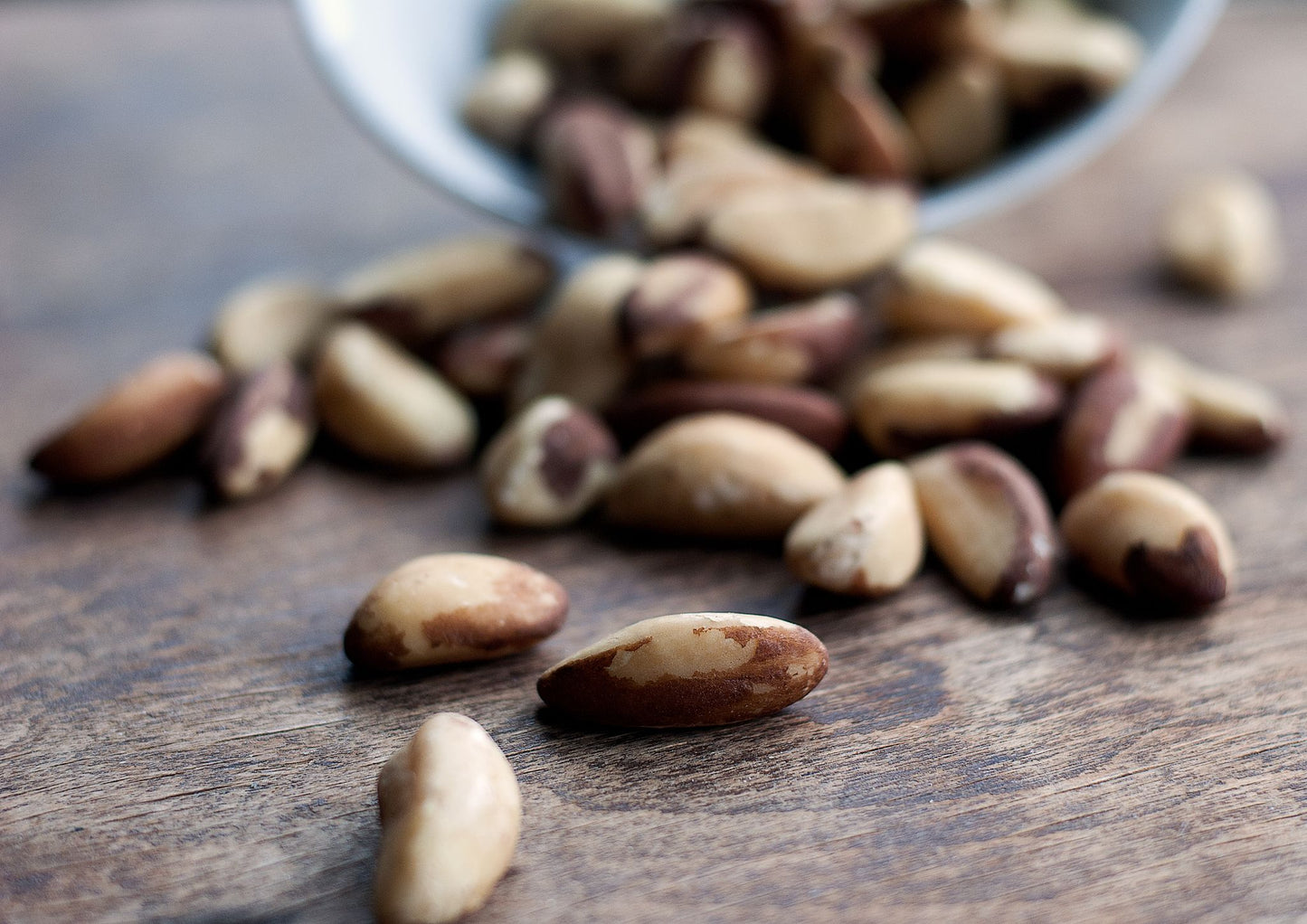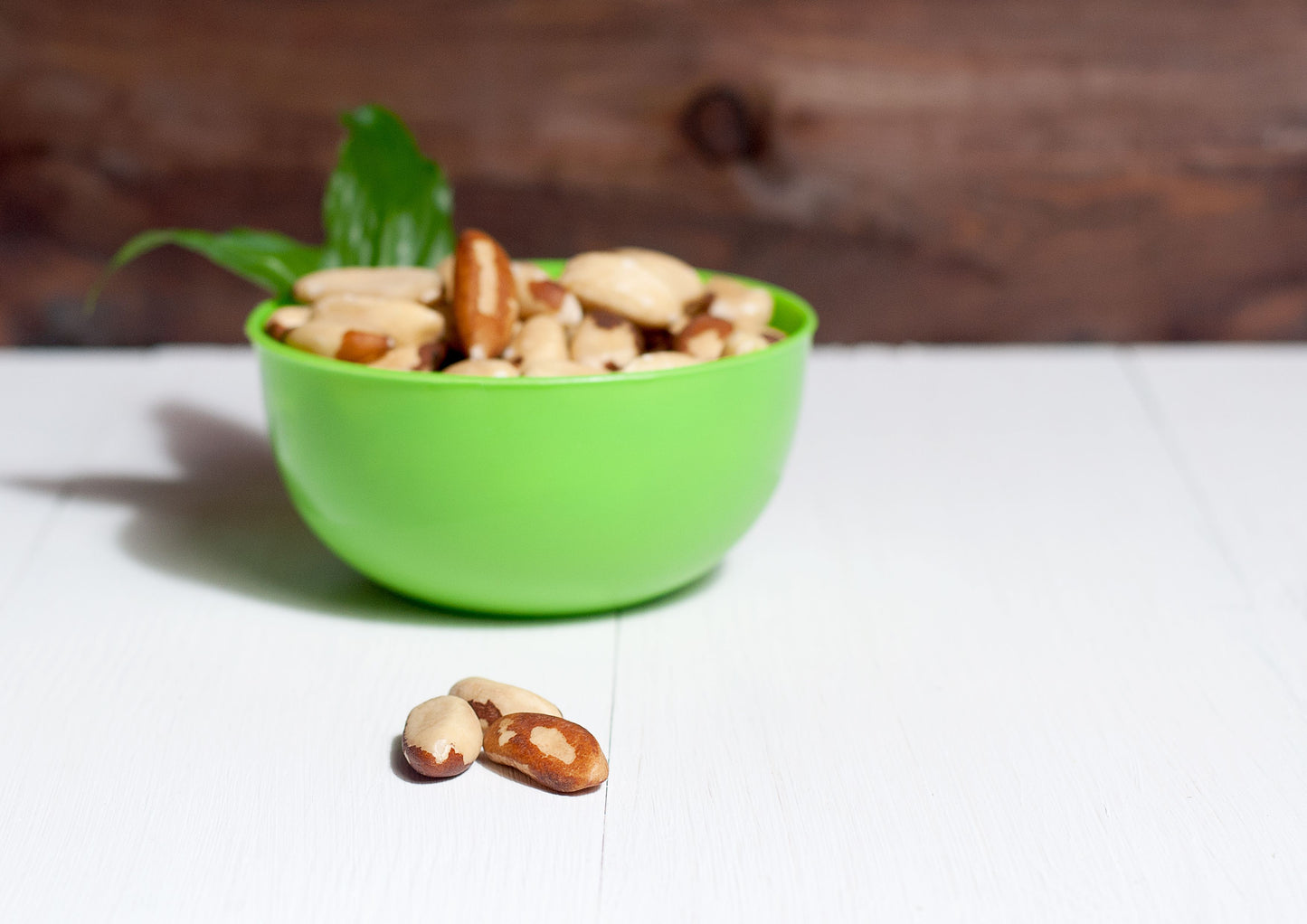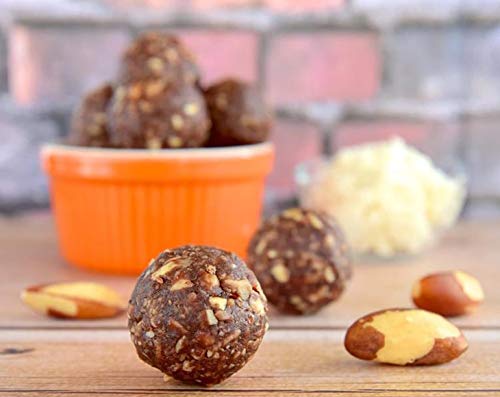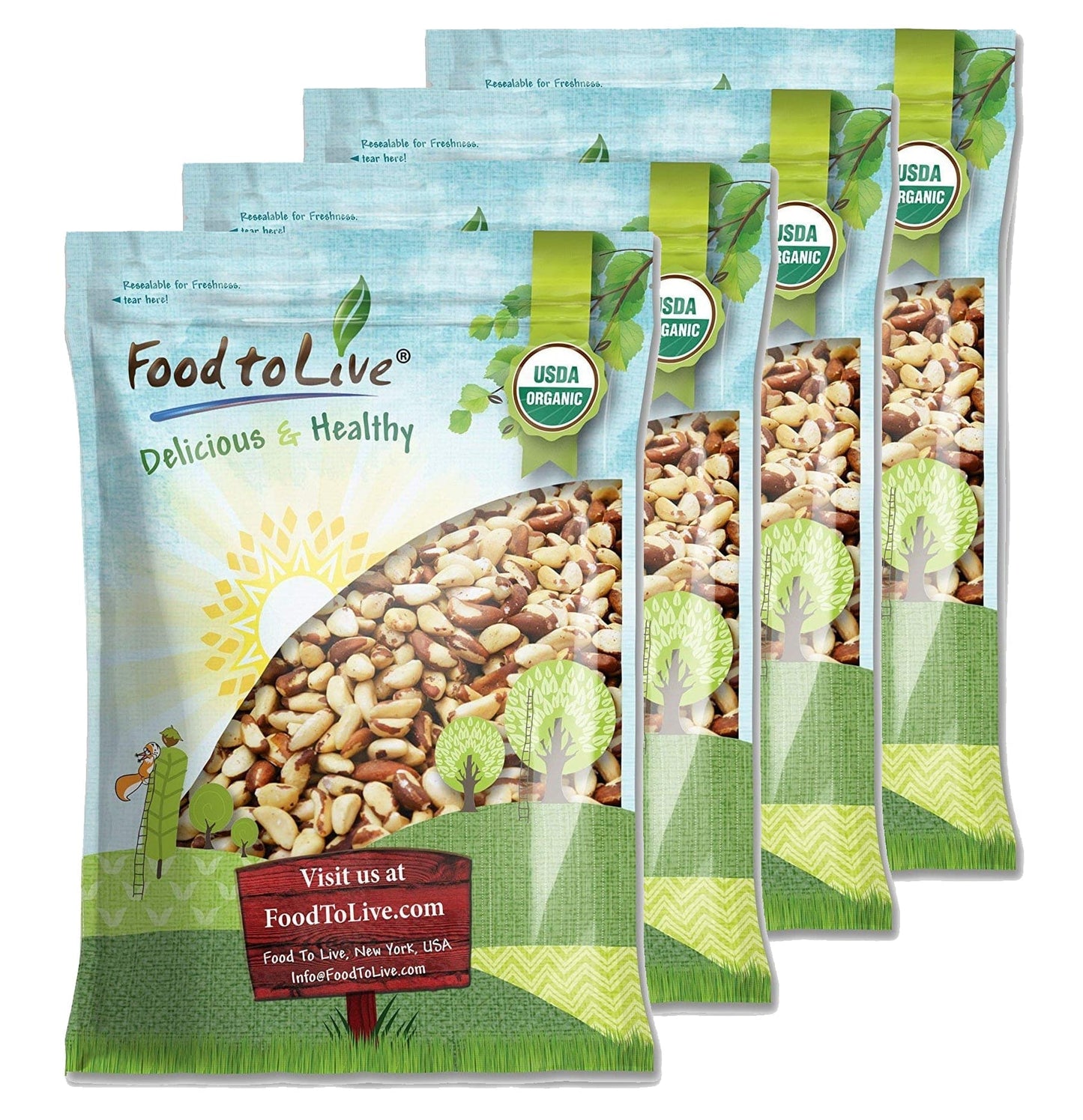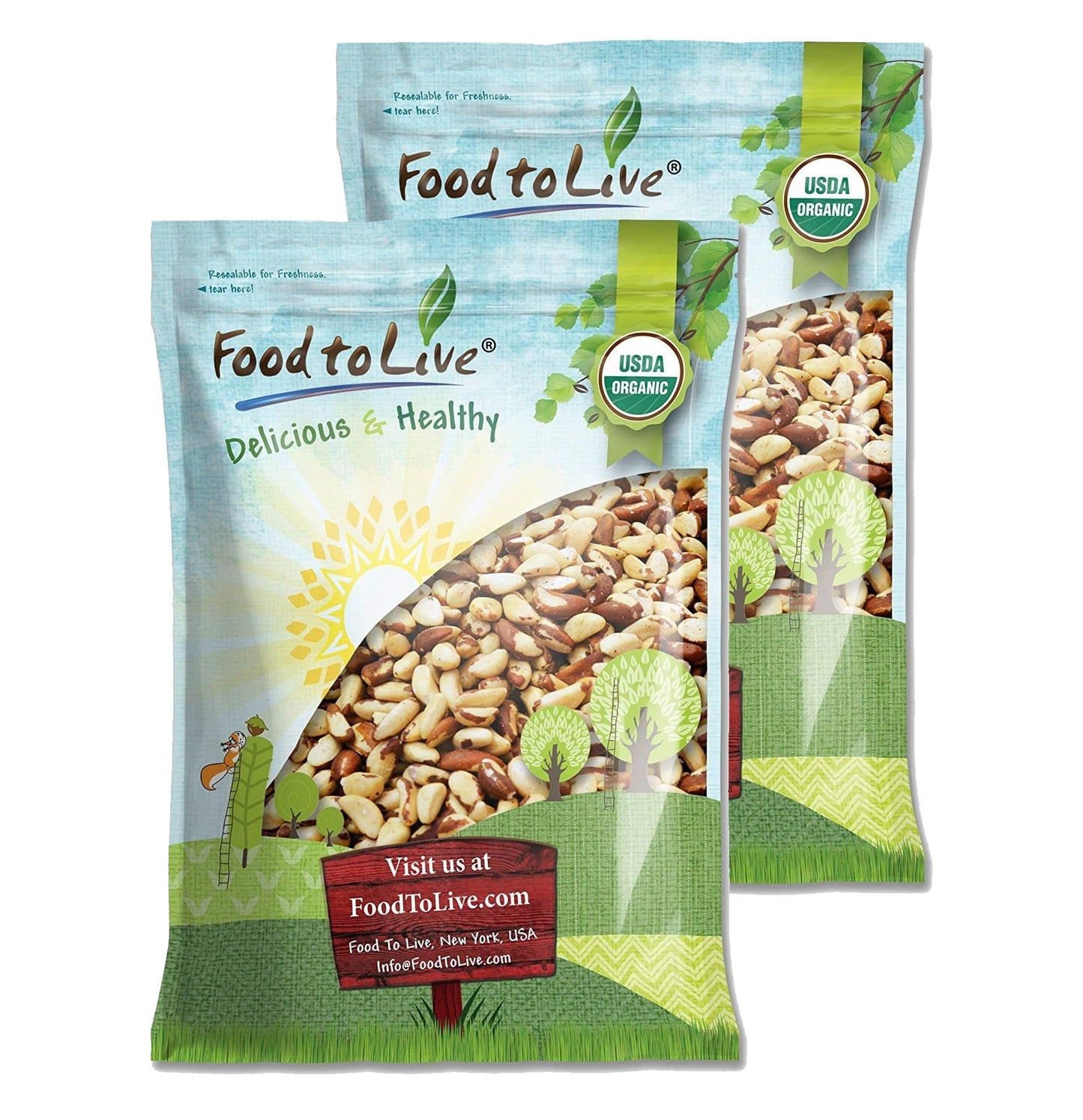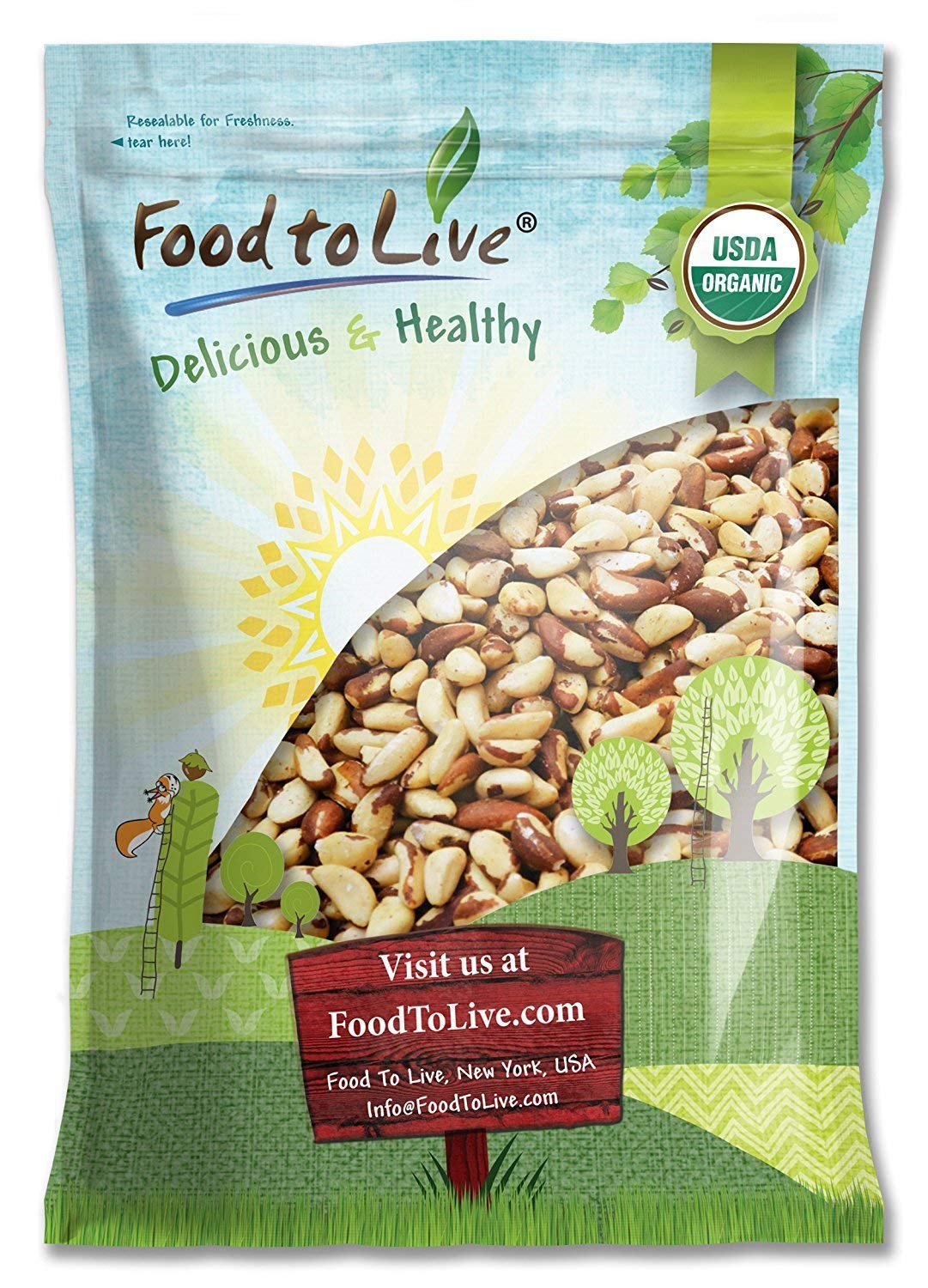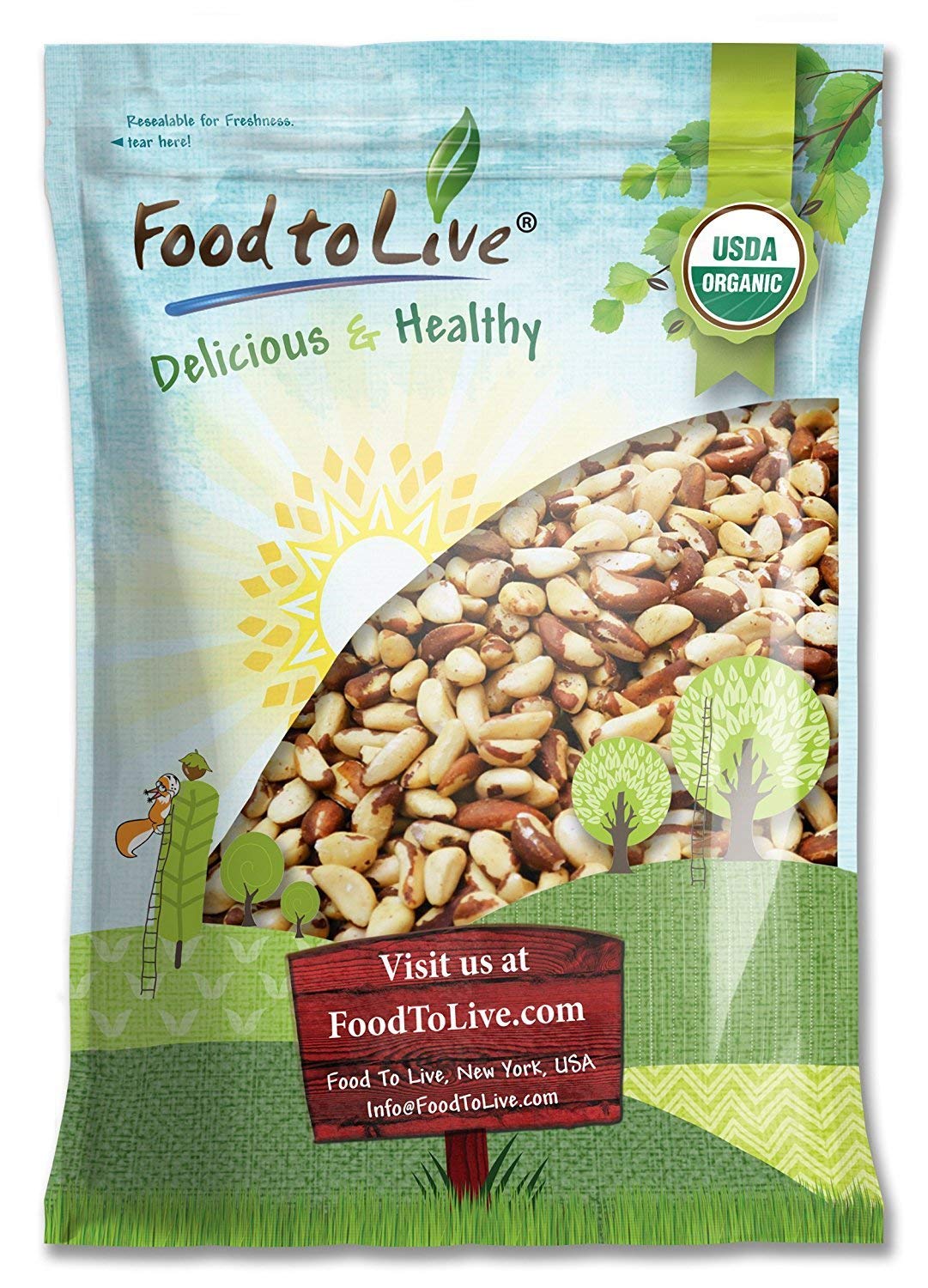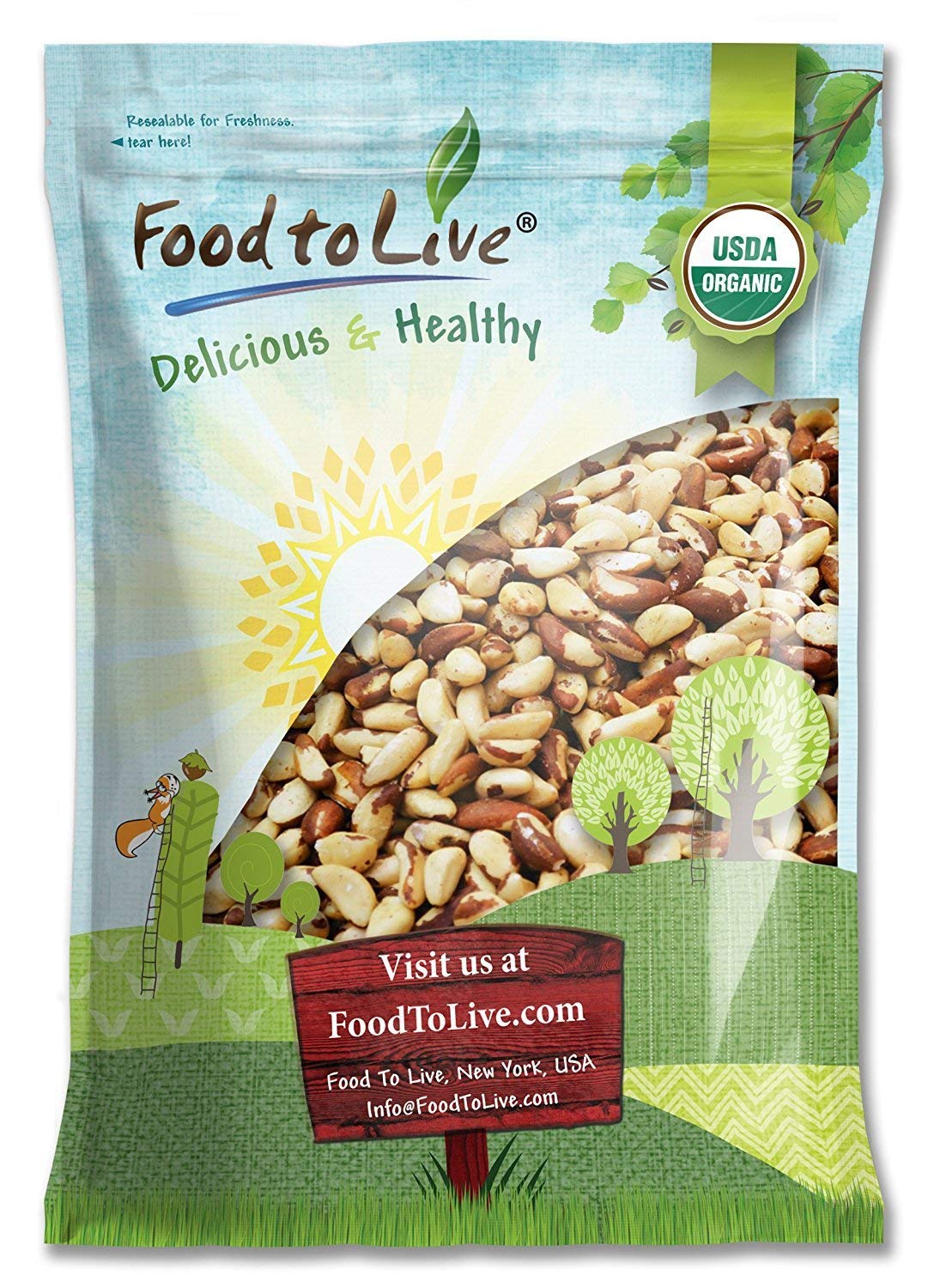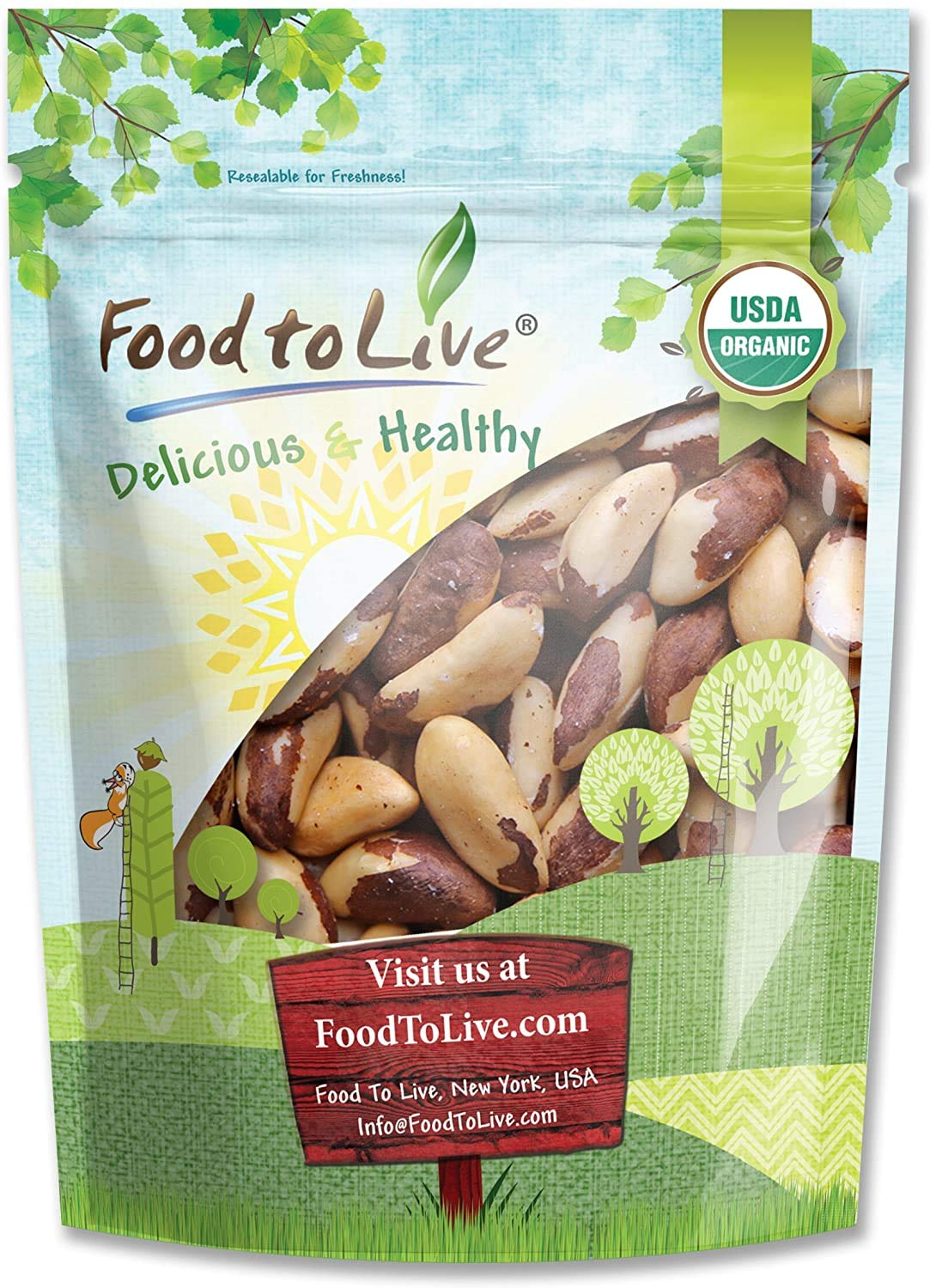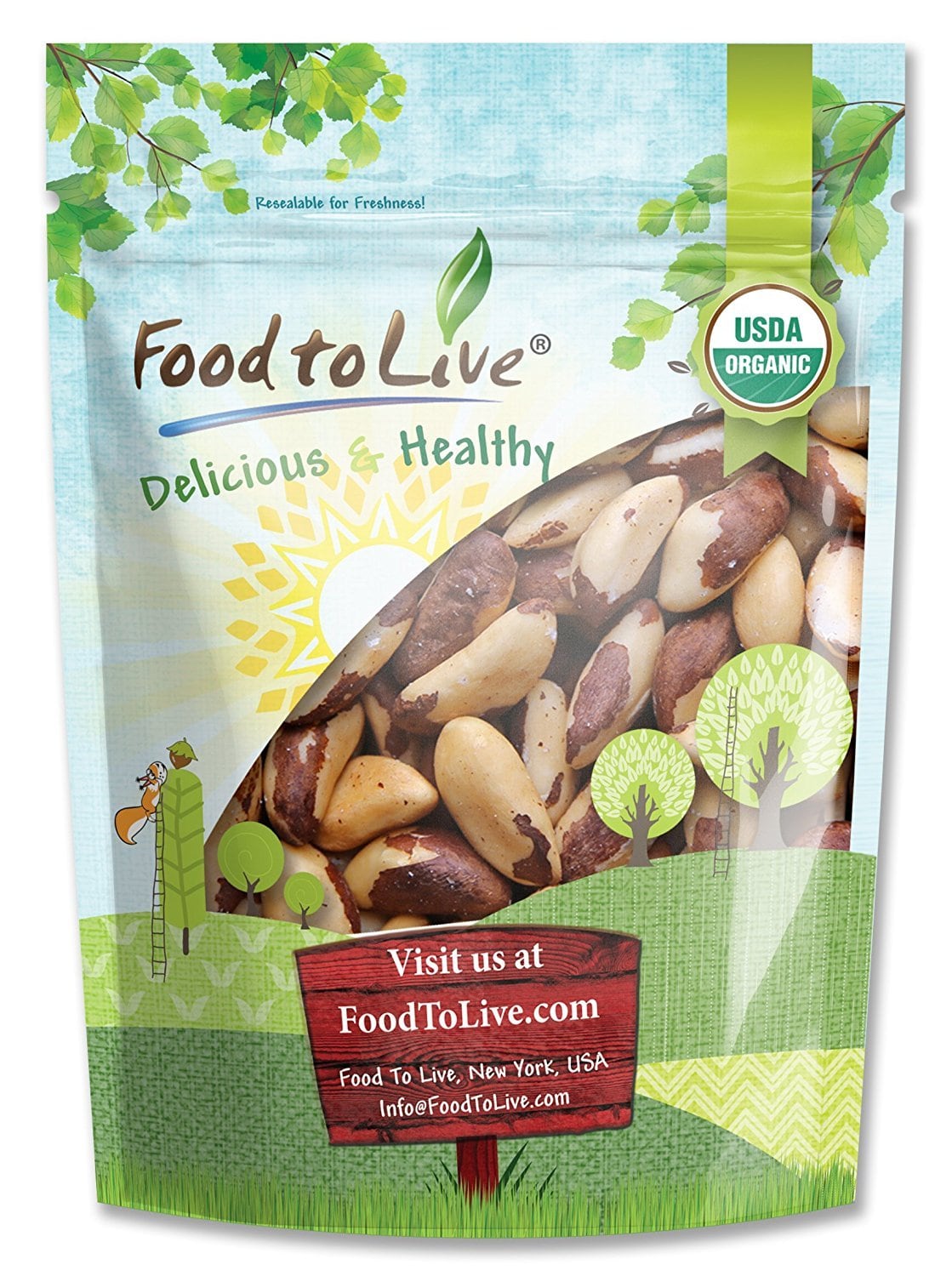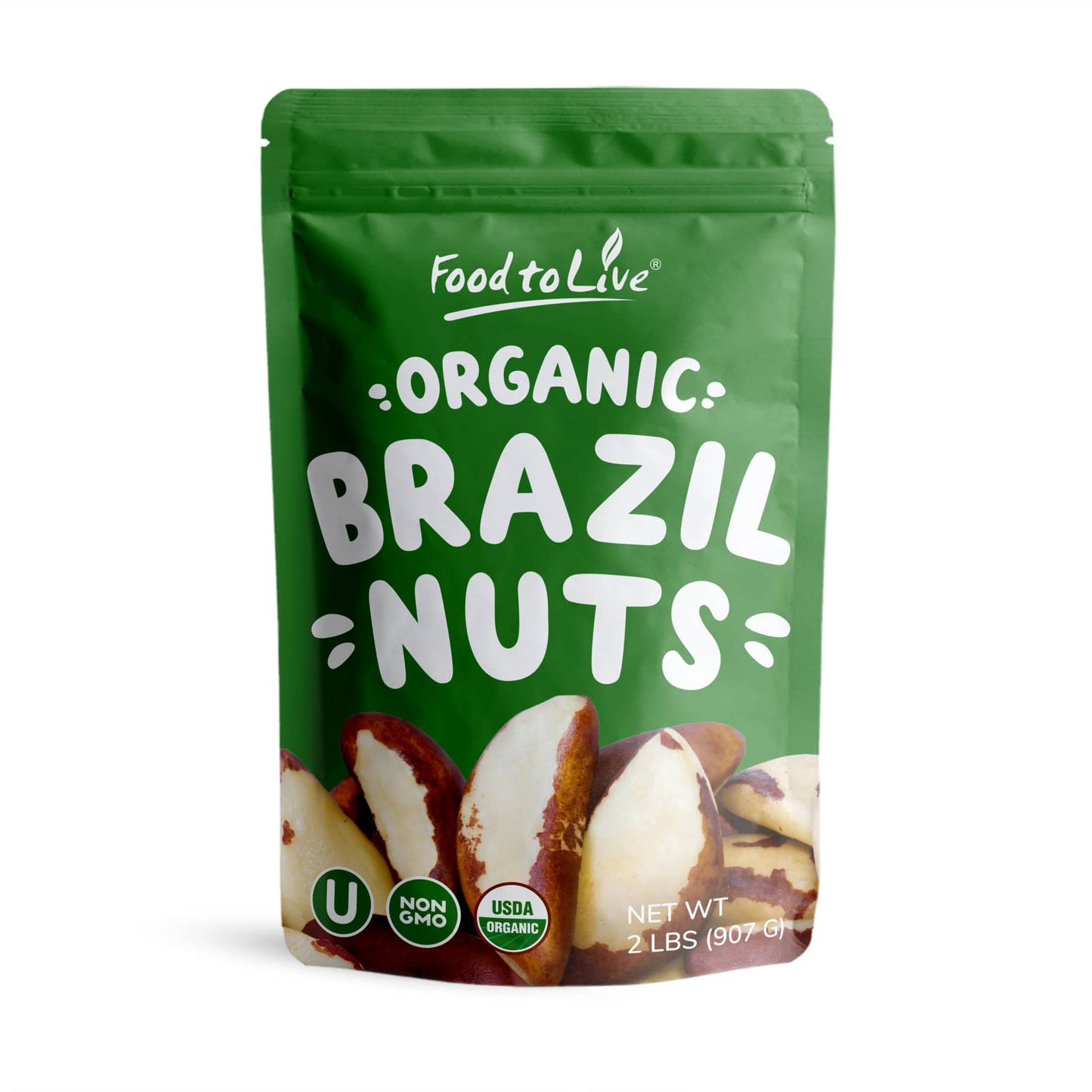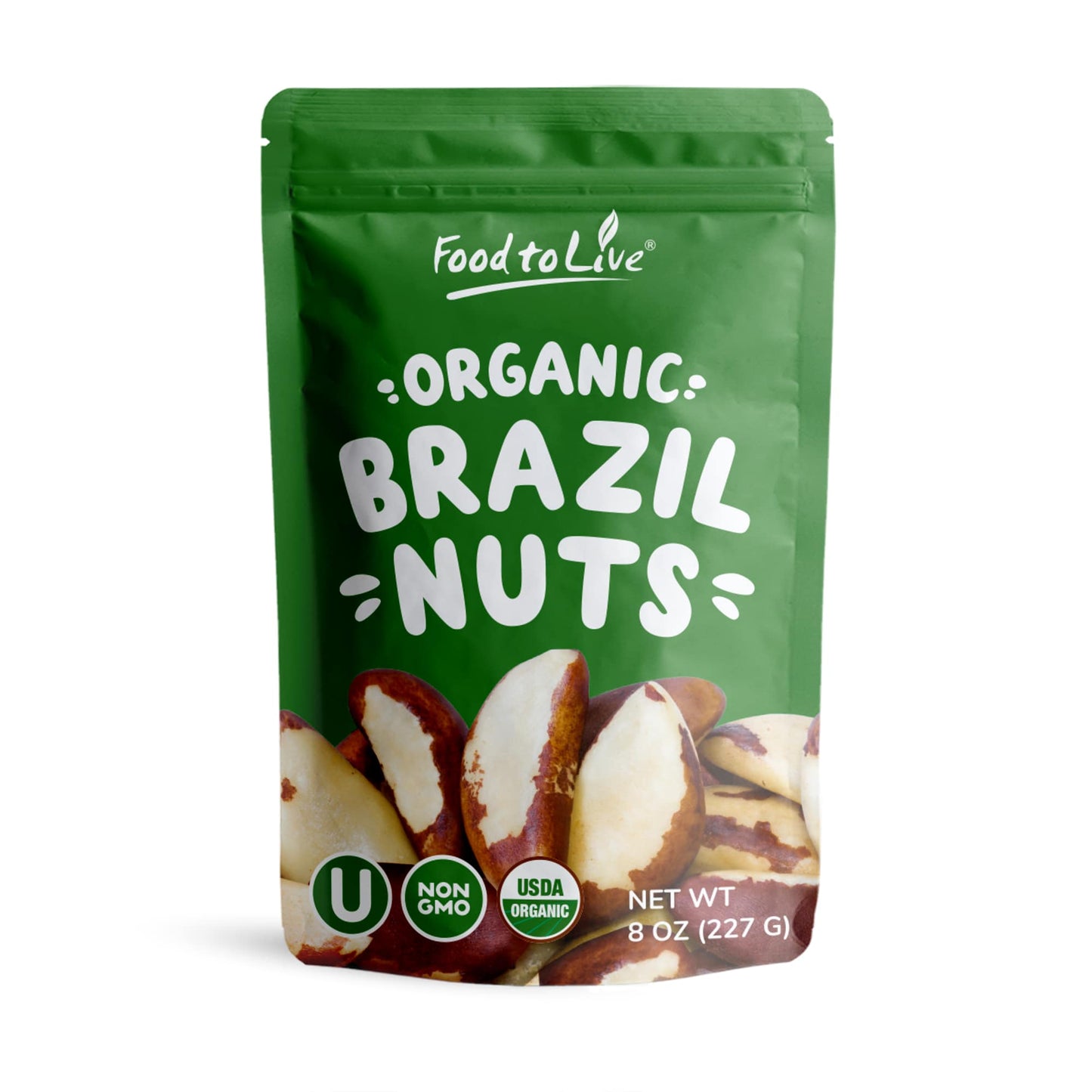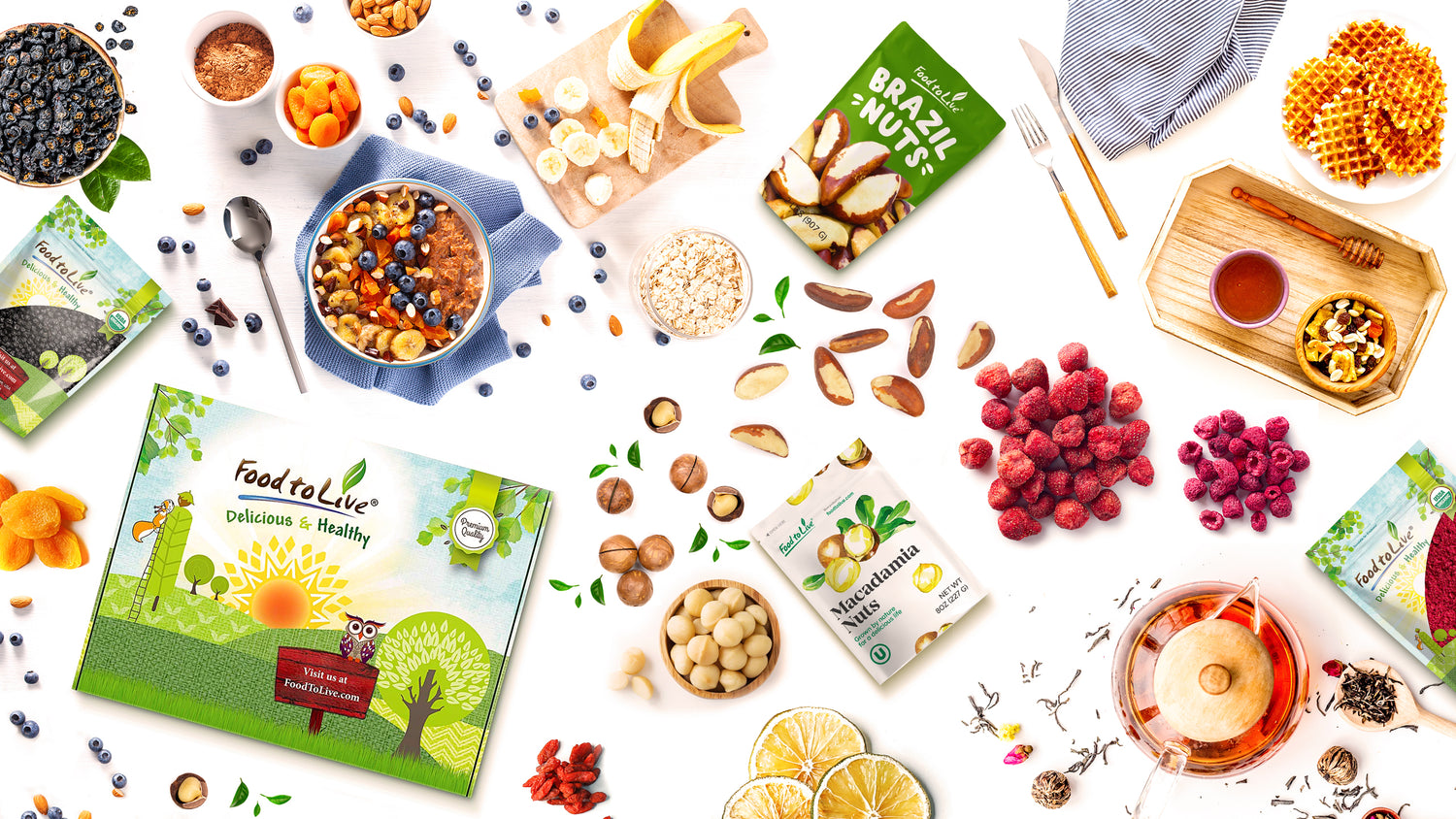 Food to Live was created to give people easy access to delicious and wholesome foods.
We offer a wide range of organic and raw foods that would be a great addition to any diet.
We choose products that can positively impact the body, such as dried fruits, nuts, seeds, grains, powders, flours, spices, and legumes.
Shop more products