Organic Broccoli Seeds for Sprouting - Non GMO, Vegan, Kosher, Sirtfood, Good Source of Sulforaphane, Grow Your Own Sprouts and Microgreens at Home in Jars or Seeds Sprouters, High Germination Rate
Regular price
$289.49 USD
Regular price
$0.00 USD
Sale price
$289.49 USD
Unit price
per
Sale
Sold out
Broccoli is one of the healthiest vegetables, so it's no wonder that this plant's seeds are also very beneficial to your health. They have recently become the object of many studies and scientists determined that broccoli sprouts have an extraordinary healing potential.
For the first time, the sprouts were used in 1970s. However, the real recognition came to them about 20 years later. In 1992, the researchers from the John Hopkins University discovered that broccoli sprouts contained glucoraphanin. At that time, this meant little, however, the scientists managed to prove that this element possesses strong cancer-inhibiting properties. The real recognition came to broccoli seeds in 1997 through an article in the New York Times. This article explained the results of the study, which proved that broccoli sprouts contain 30-50 times more of this incredibly precious ingredient than mature plants.

Health Benefits

All sprouts offer are good for your health, so you won't go wrong by adding them to your diet. However, organic broccoli seeds will provide you with sprouts that are truly incredible. The most important benefits they offer are:

* Cancer prevention.
This is definitely the most important reason to eat these sprouts on a regular basis. They make such an extraordinarily potent antioxidant that the risk of developing cancer gets reduced significantly. Consuming them will also help slow down the growth of the tumor's cells.
NOTE that all cruciferous vegetables contain glucoraphanin. However, you'll need to consume large amounts of mature plants to achieve the same effect as a handful of broccoli sprouts can provide. Eating so many of these veggies is dangerous for people who suffer from hypothyroidism and iodine deficiency. Sprouts, on the other hand, don't trigger these negative side effects.
* Promoting women's health.
Organic broccoli seeds contain phytoestrogens. Therefore, they are very beneficial to women who often suffer from hormonal imbalances. If you need to increase your level of estrogen, they should be included in your diet.
* Treating gastrointestinal disorders.
The sprouts contain sulforaphane. This ingredient possesses strong anti-bacterial properties that help fight minor infections and inflammation. Therefore, they are good for treating various gastrointestinal disorders, like ulcer. This effect is created because sulforaphane can inhibit Helicobacter pylori, a bacterium usually responsible for digestive disorders.
* Relieving the symptoms of autism.
Autism is a disorder that affects the way your brain processes information. Patients suffering from this condition usually develop severe gastrointestinal disorders. This is the reason that led some scientists to believe that autism is triggered by the body's response to a toxic overload. Following this logic, organic broccoli seeds can help relieve the symptoms of the disorder by treating the gastrointestinal tract.
Shipping & Returns

Shipping Time: Most orders received before 3:00 PM EST will ship not later than the next business day, provided the product ordered is in stock. Most orders received after 3:00 PM EST will ship not later than the second business day. Orders are not processed or dispatched on Sunday. For more information check our Shipping & Return Policy
Storage

Store in a cool,dry place away from Moisture, Light, Oxygen
Share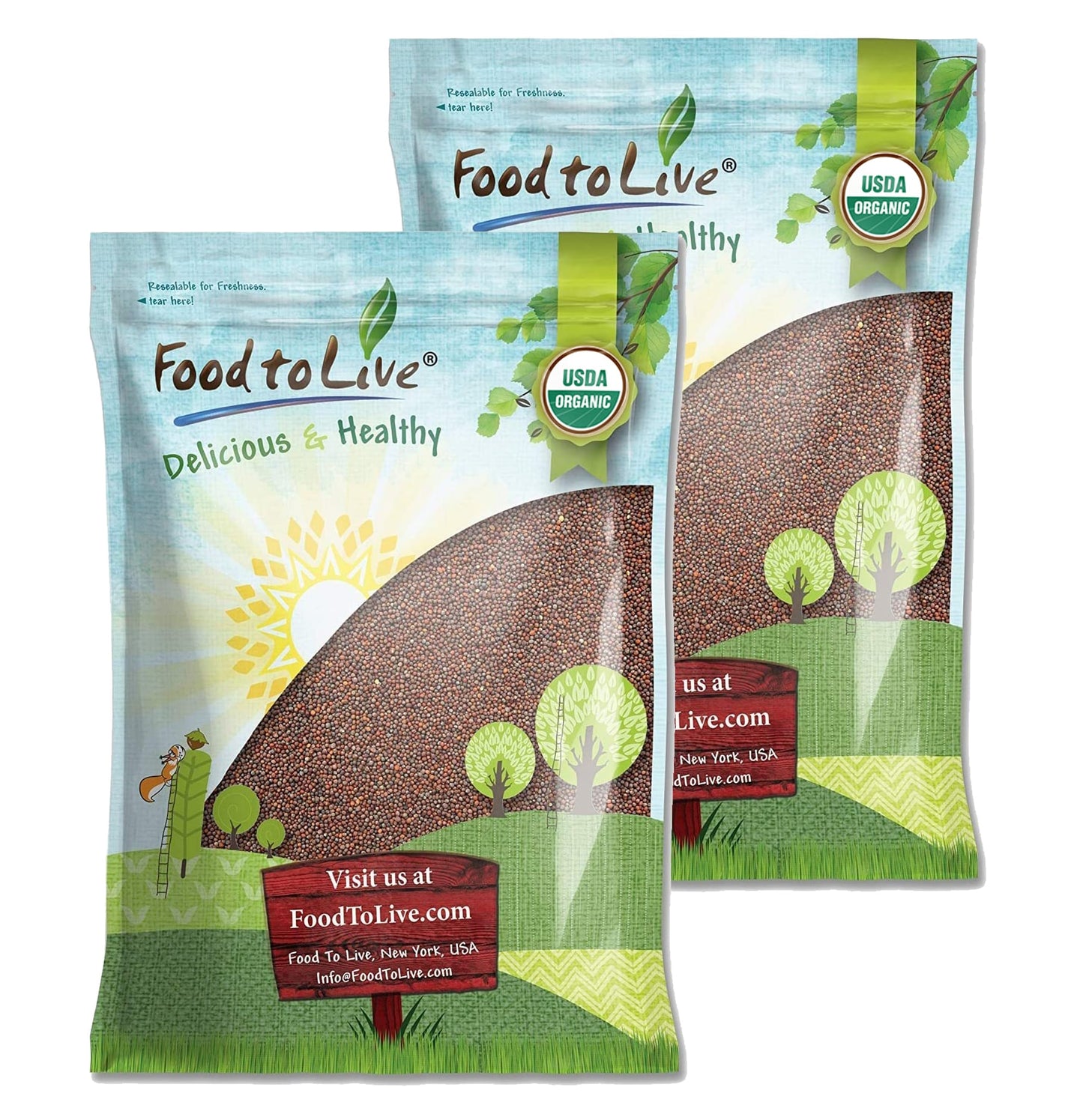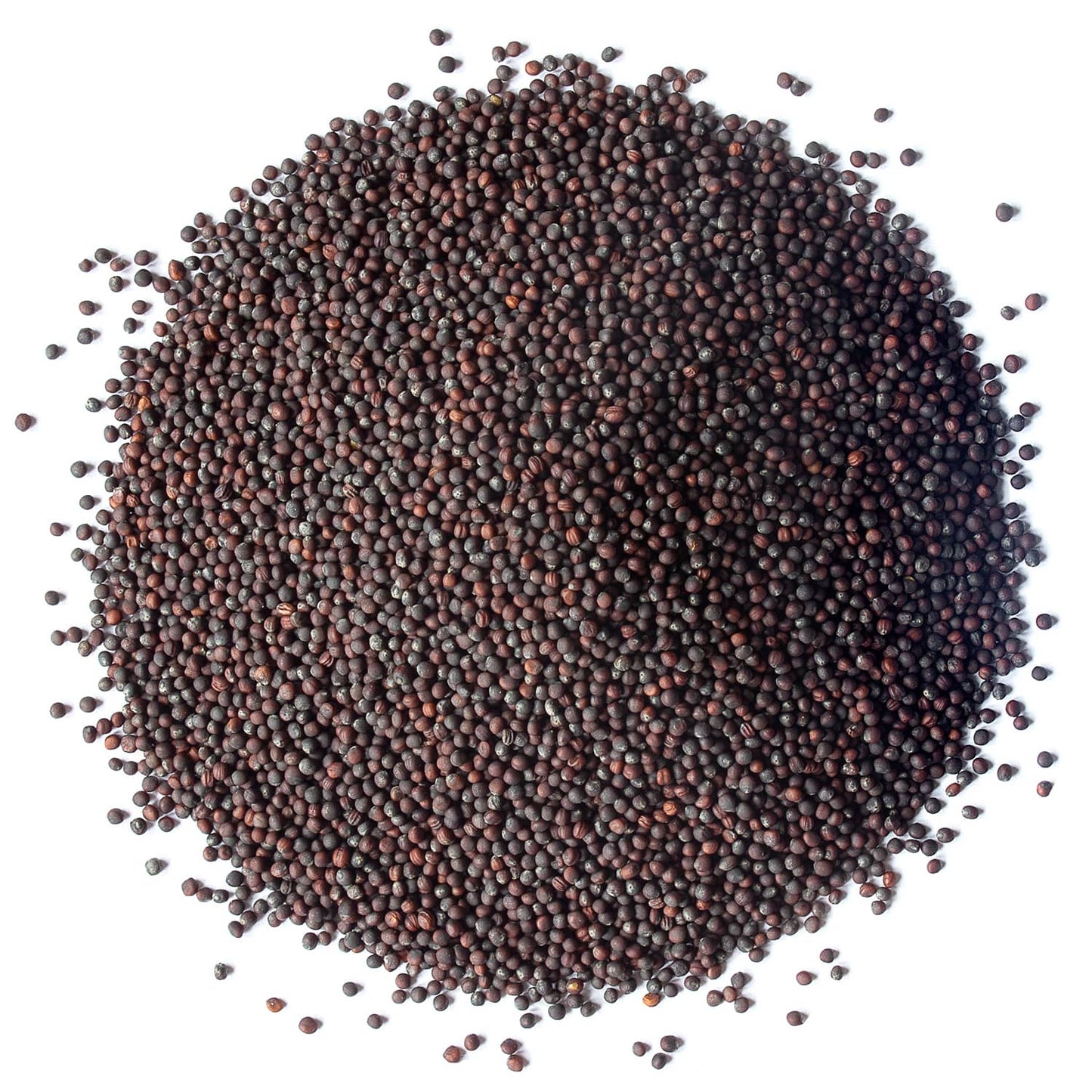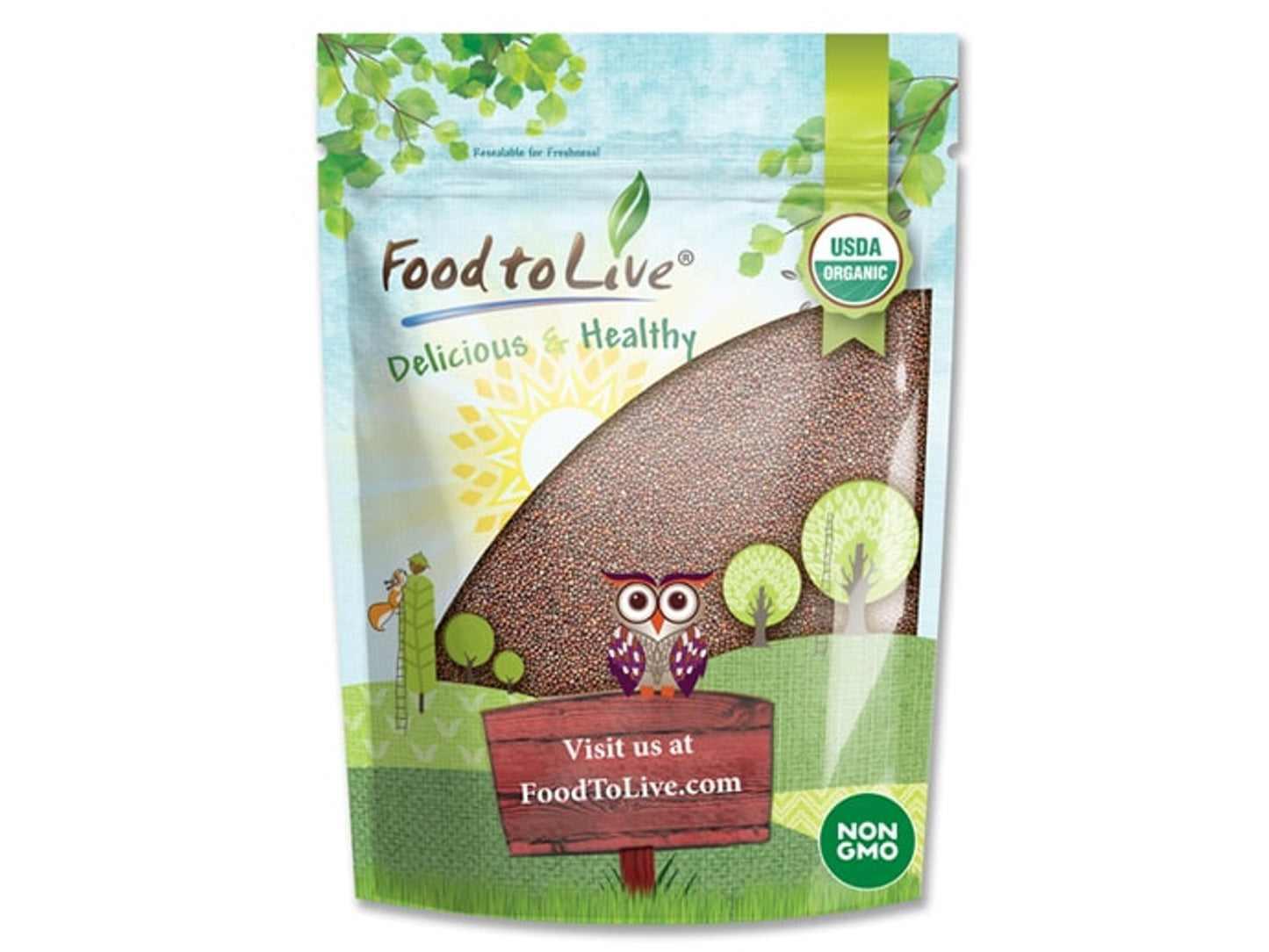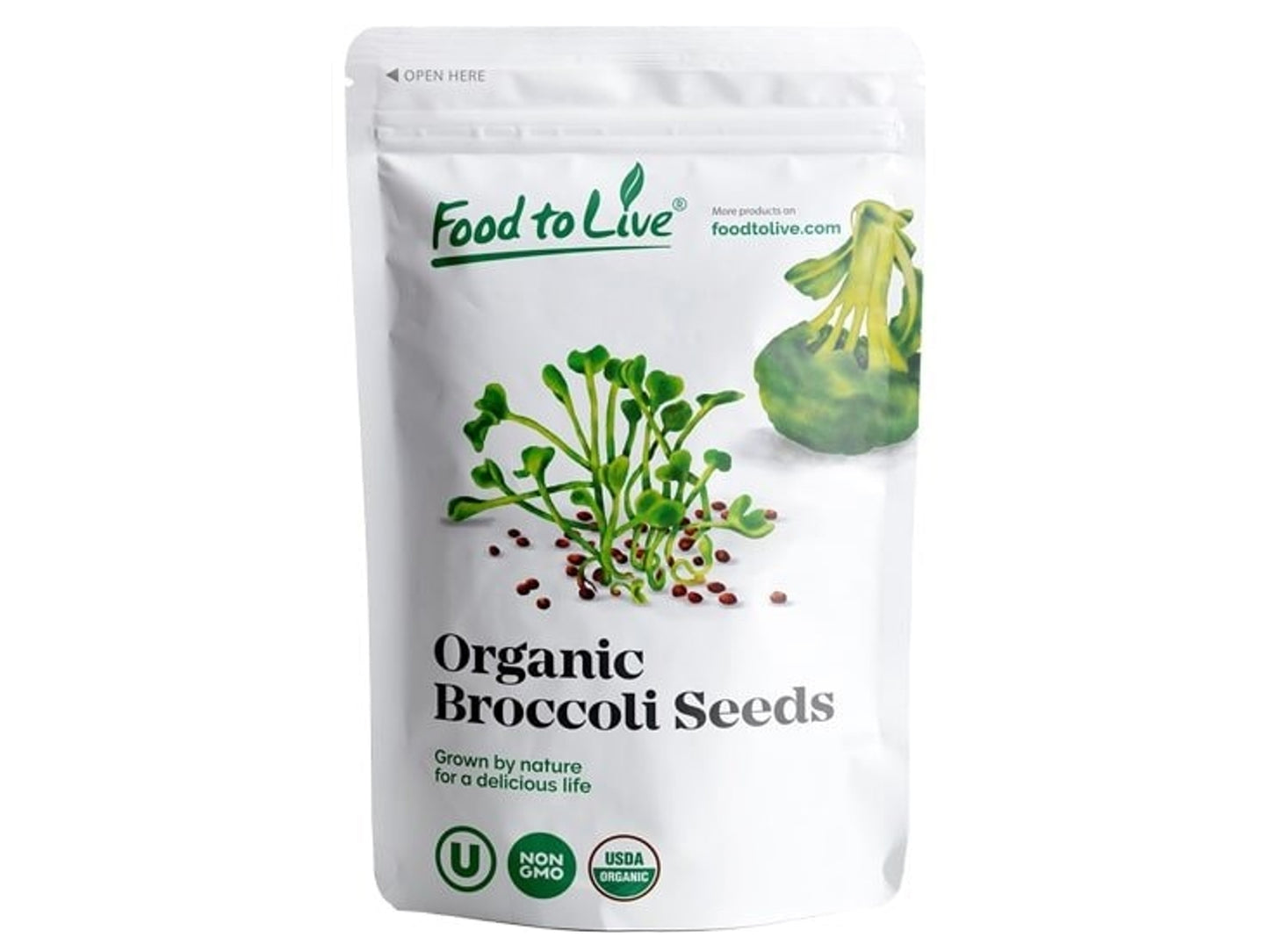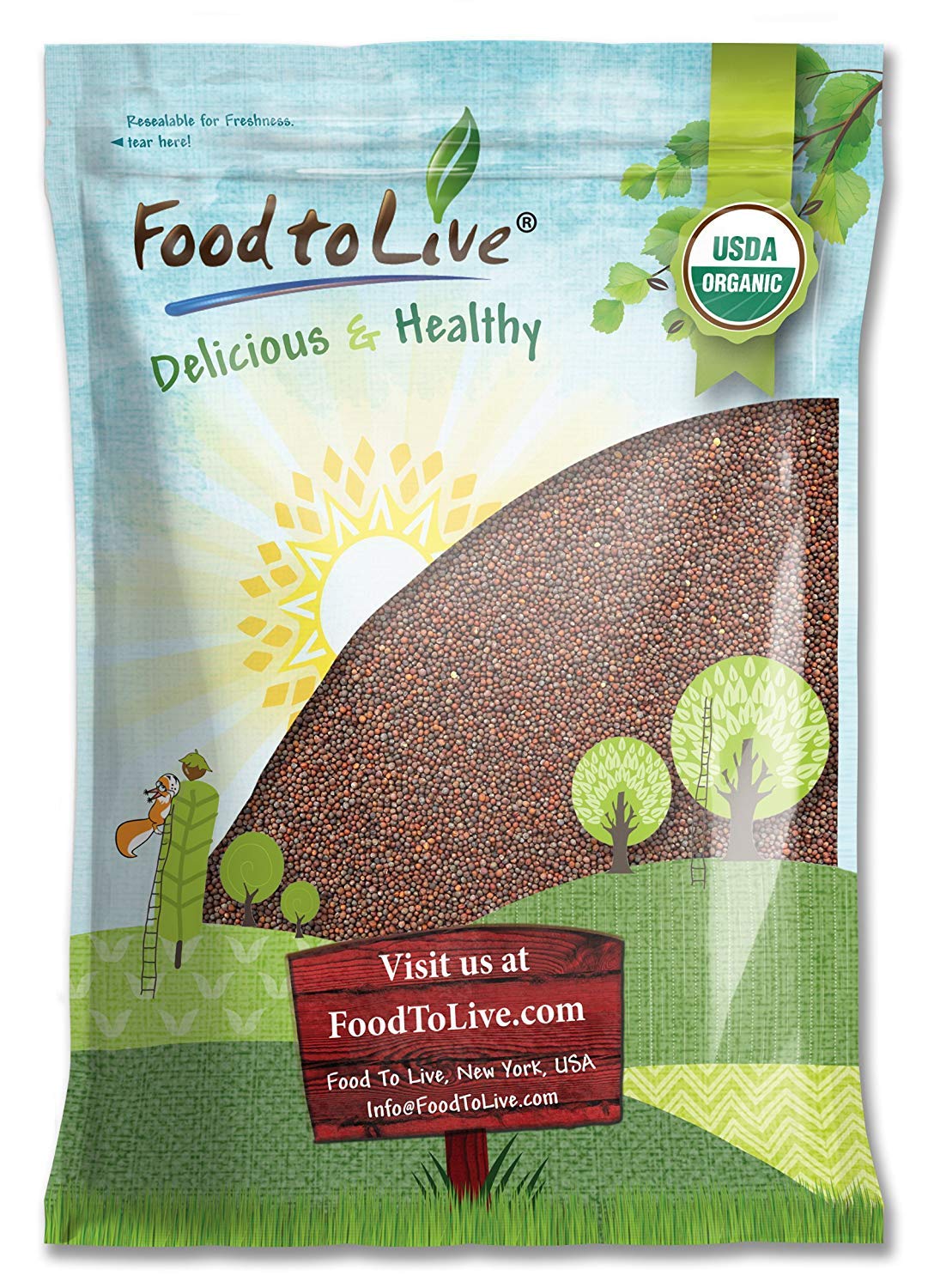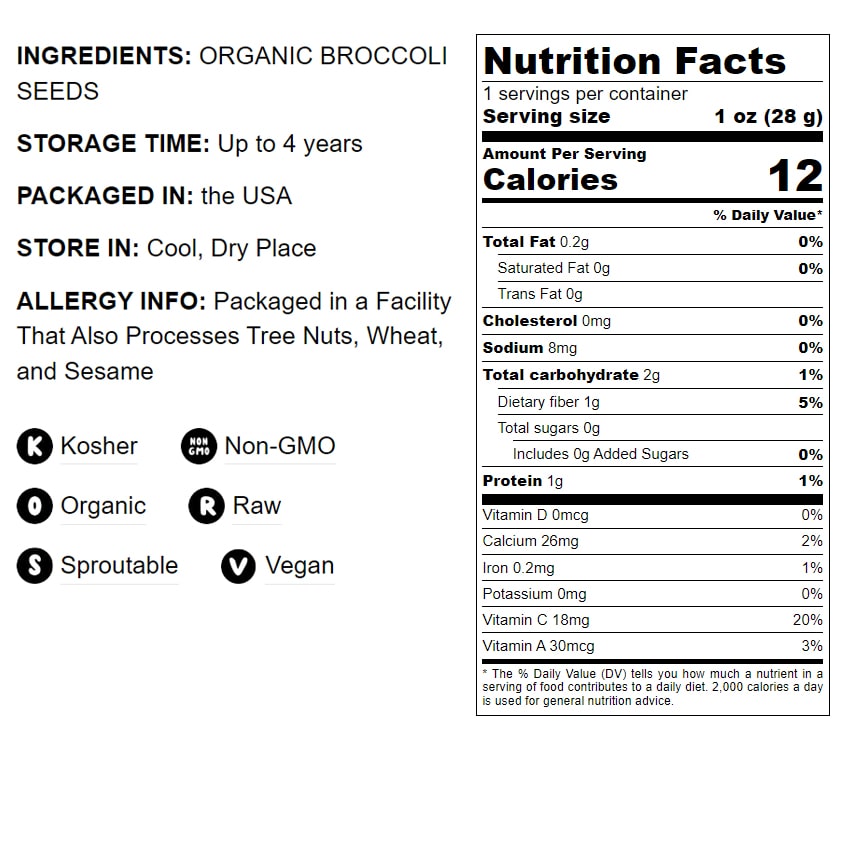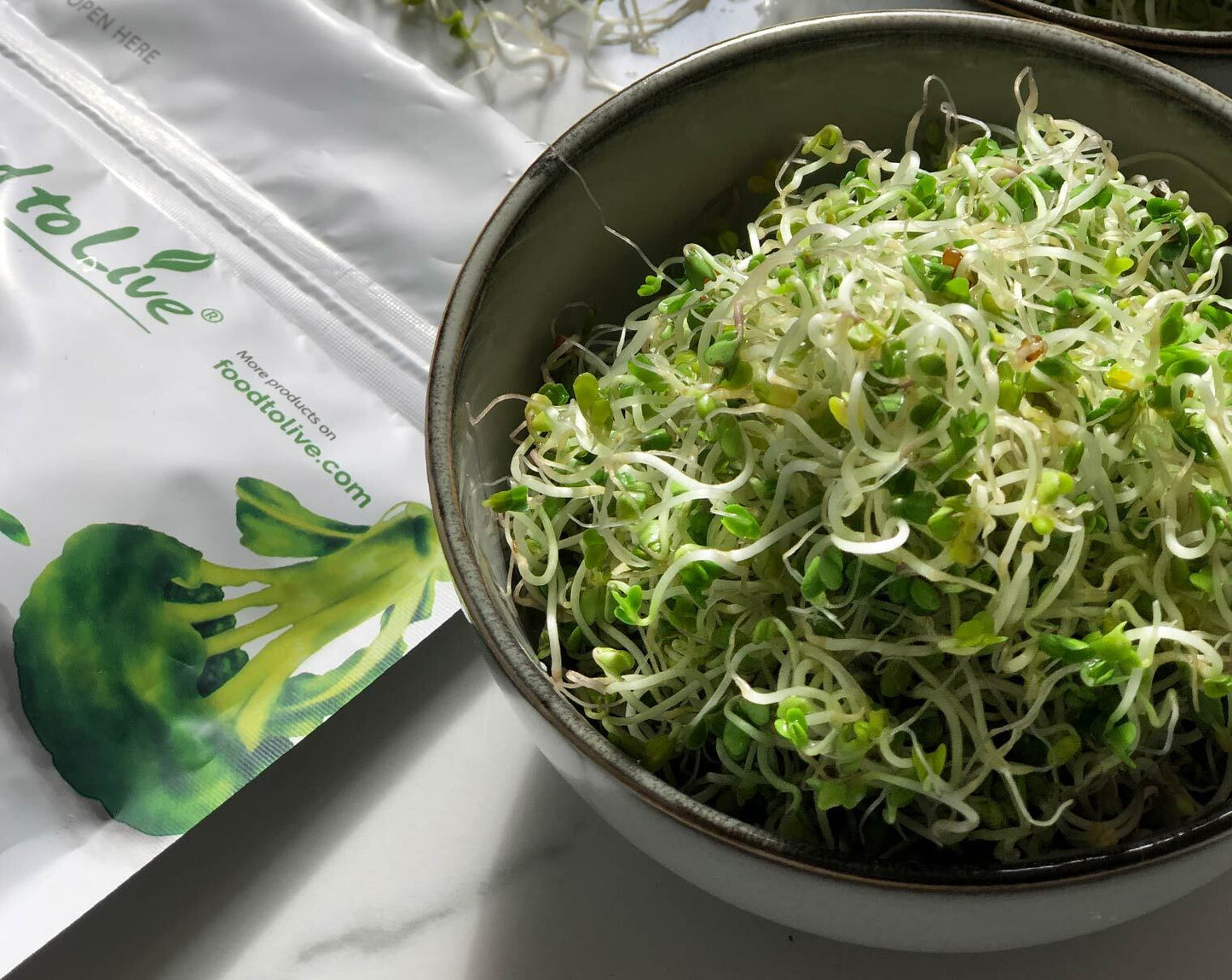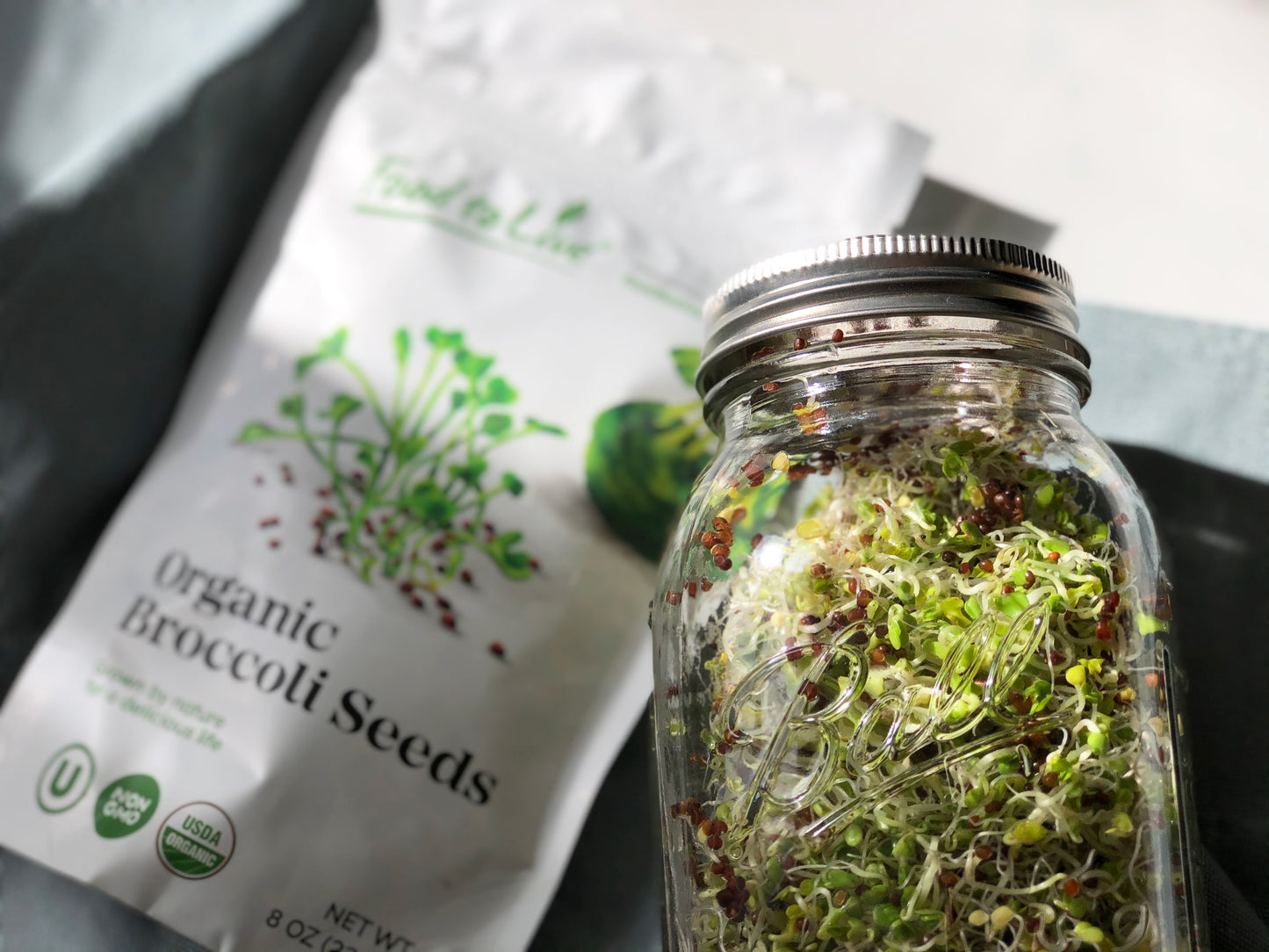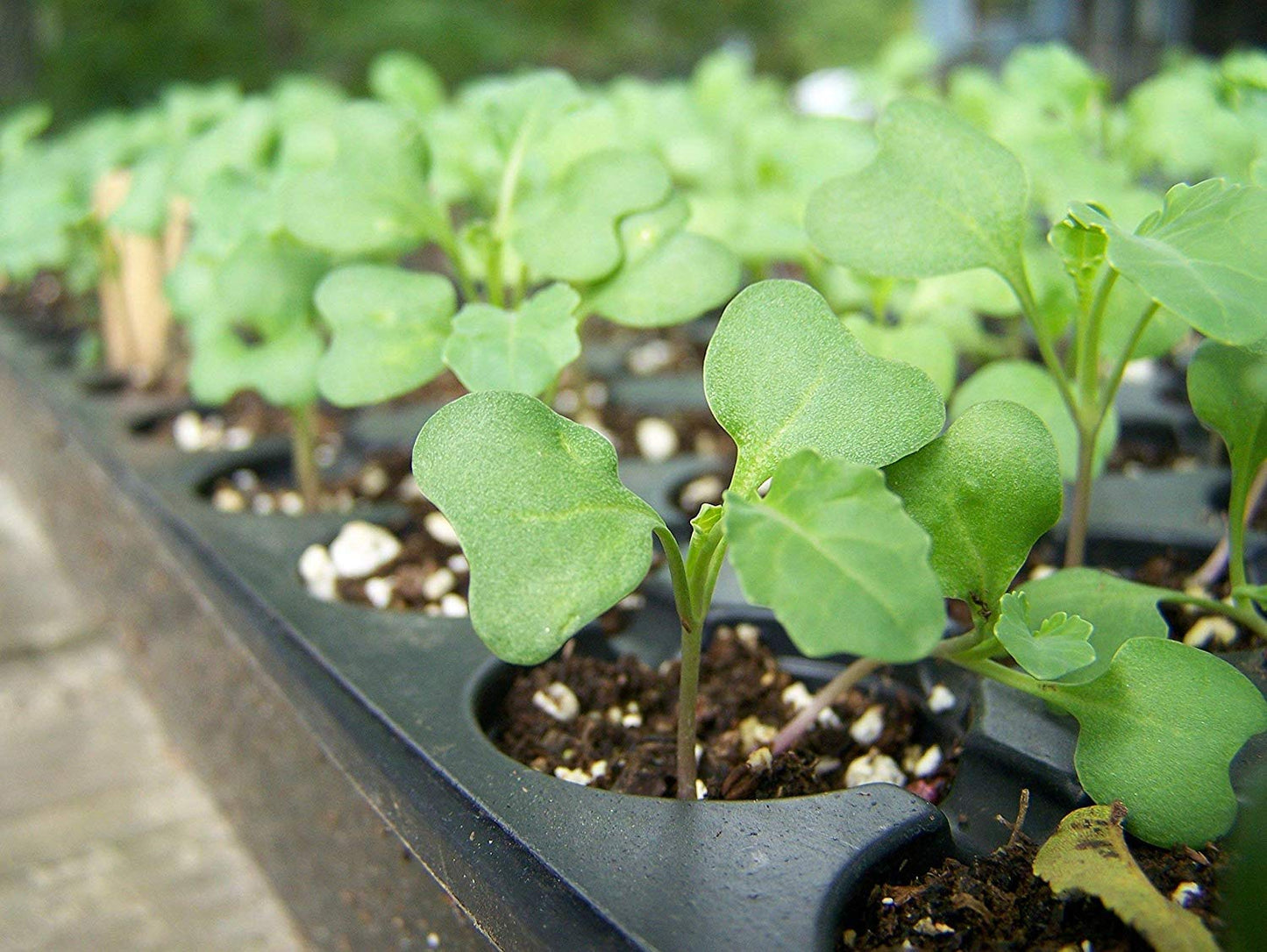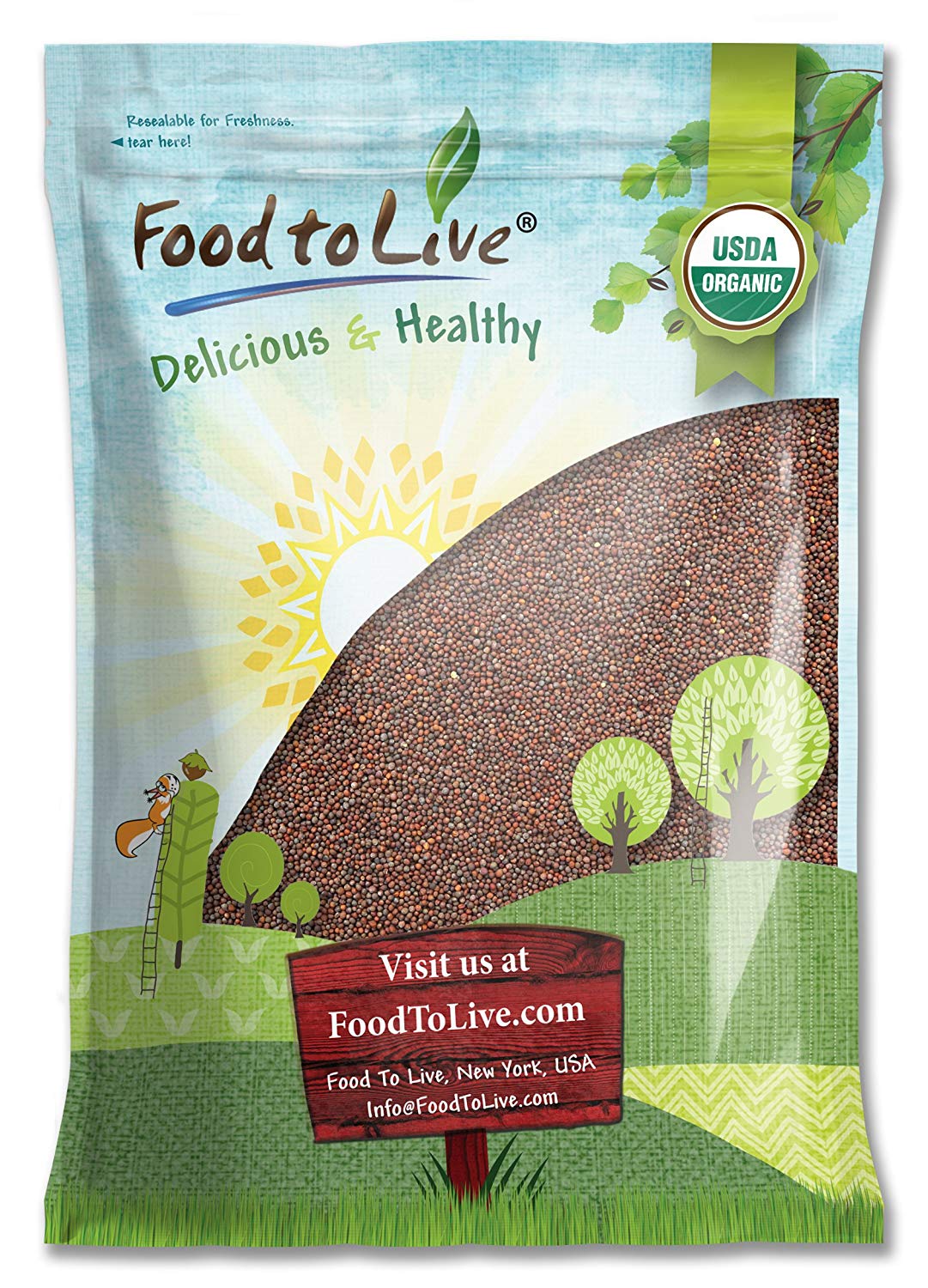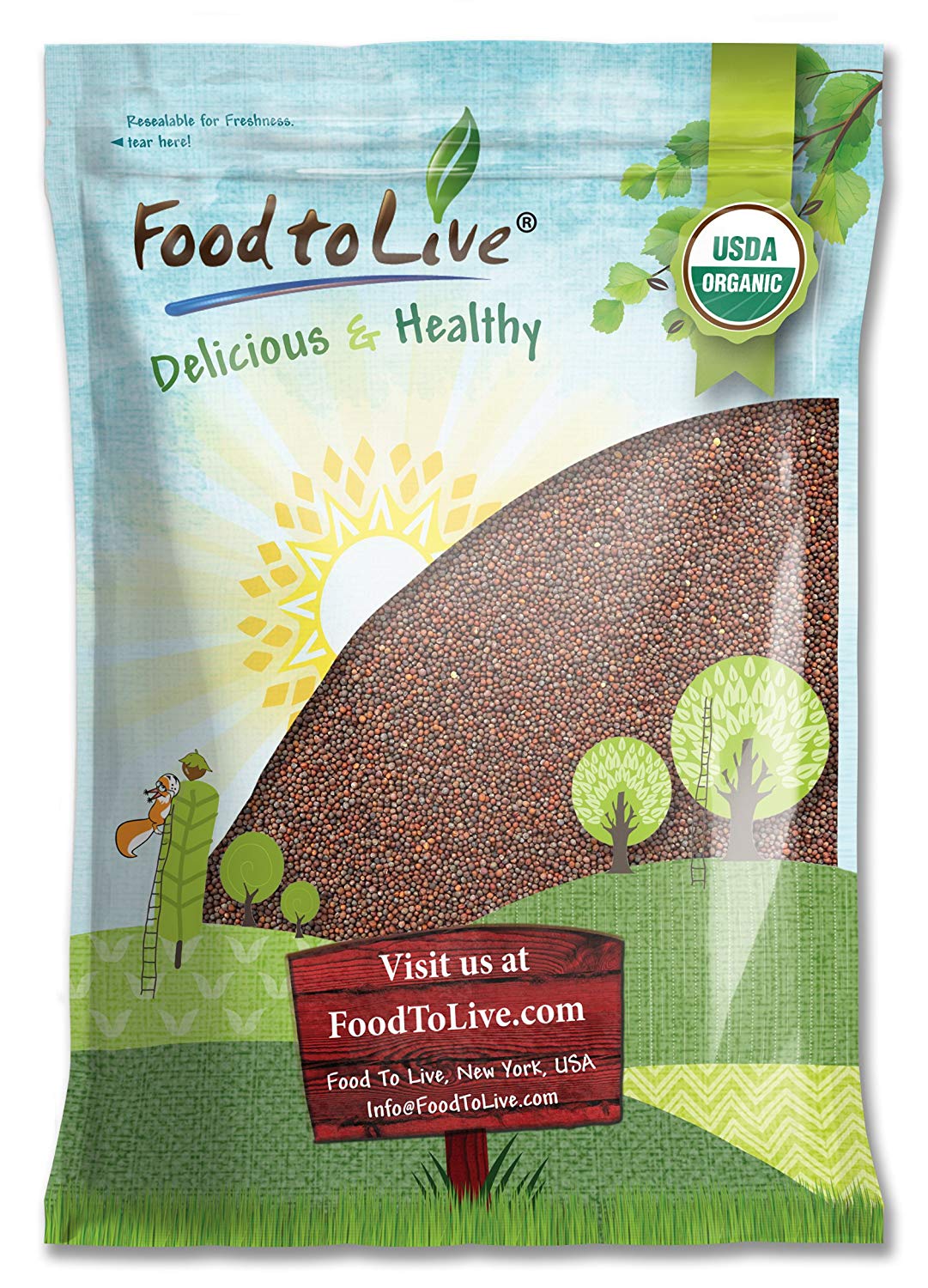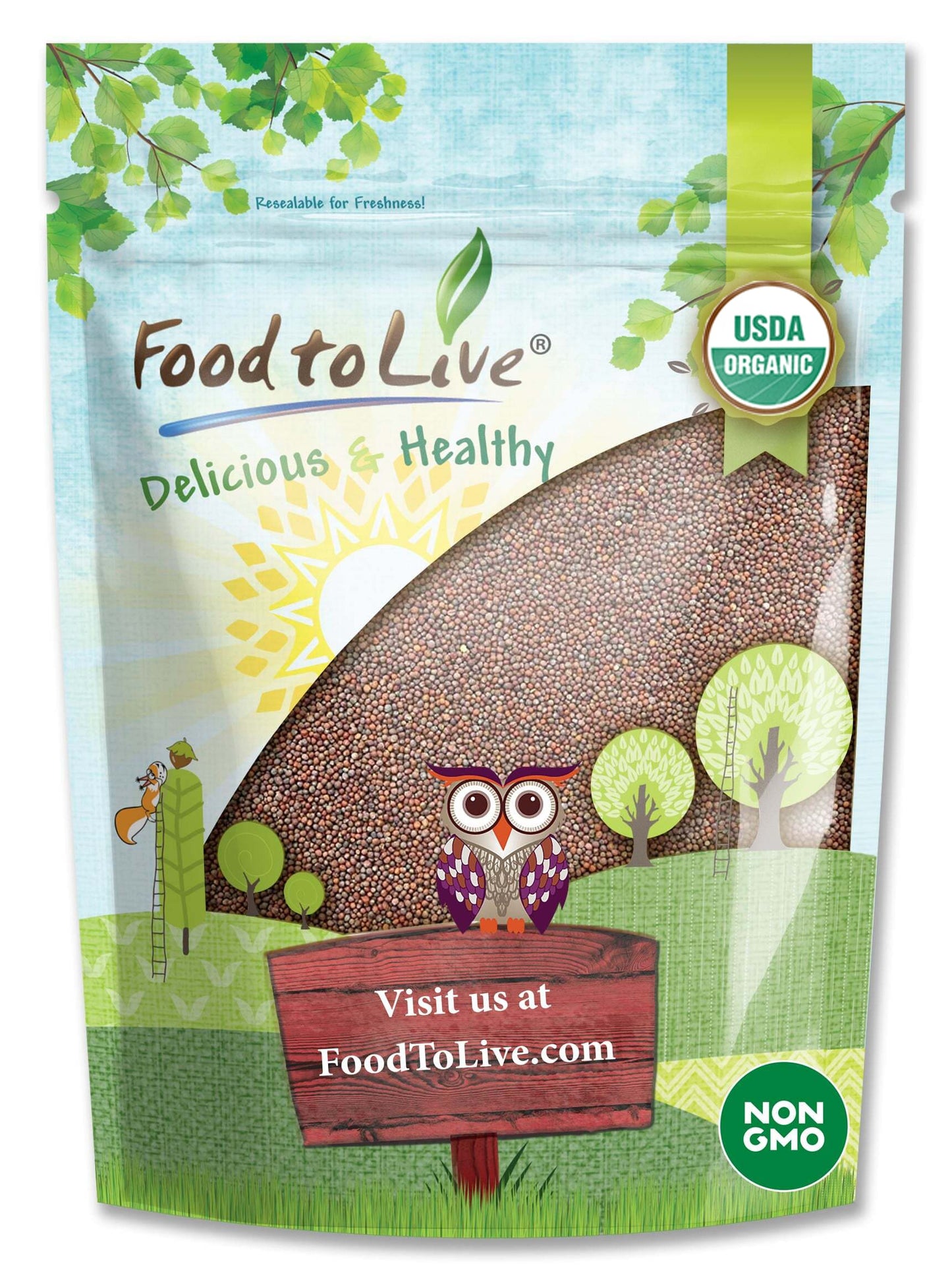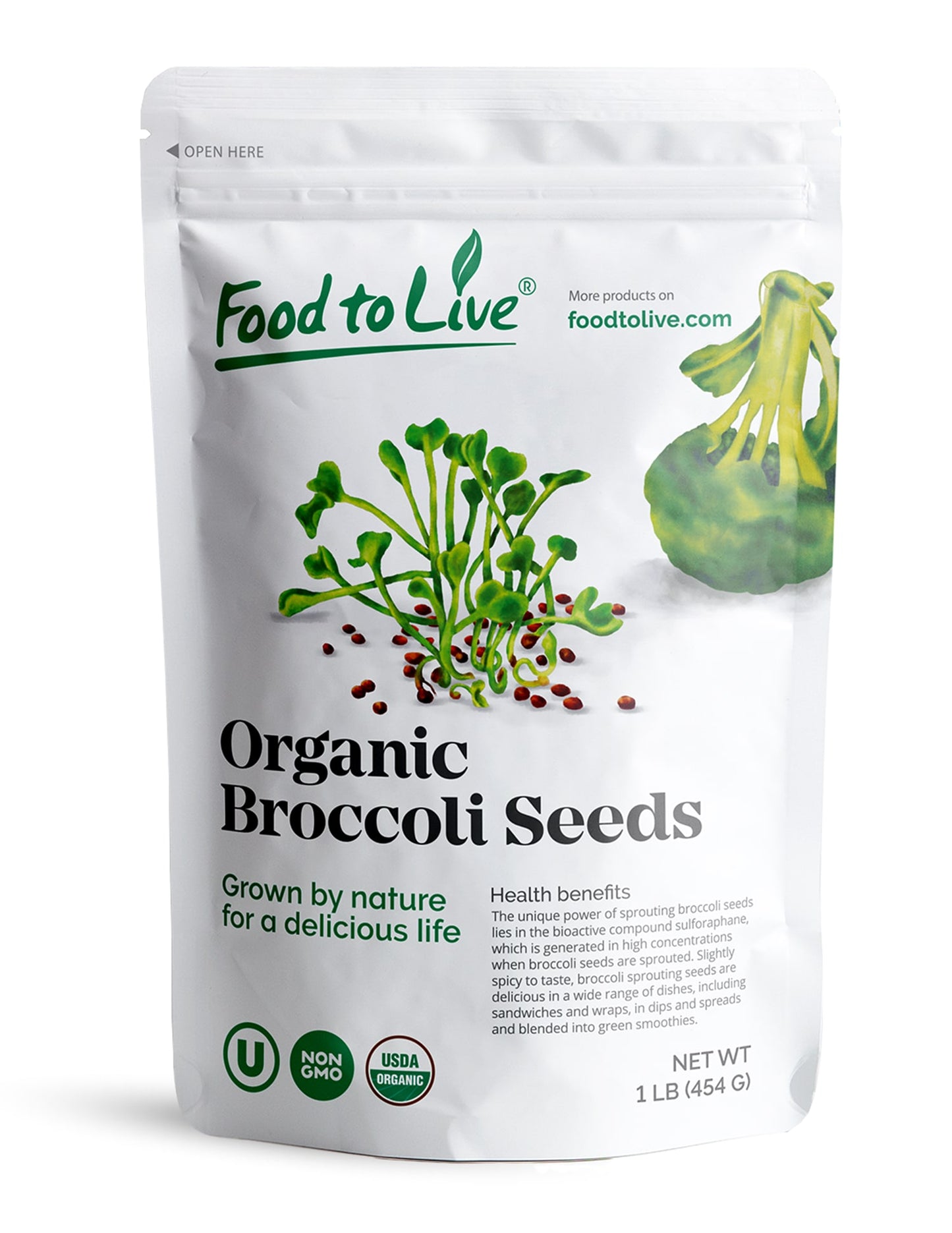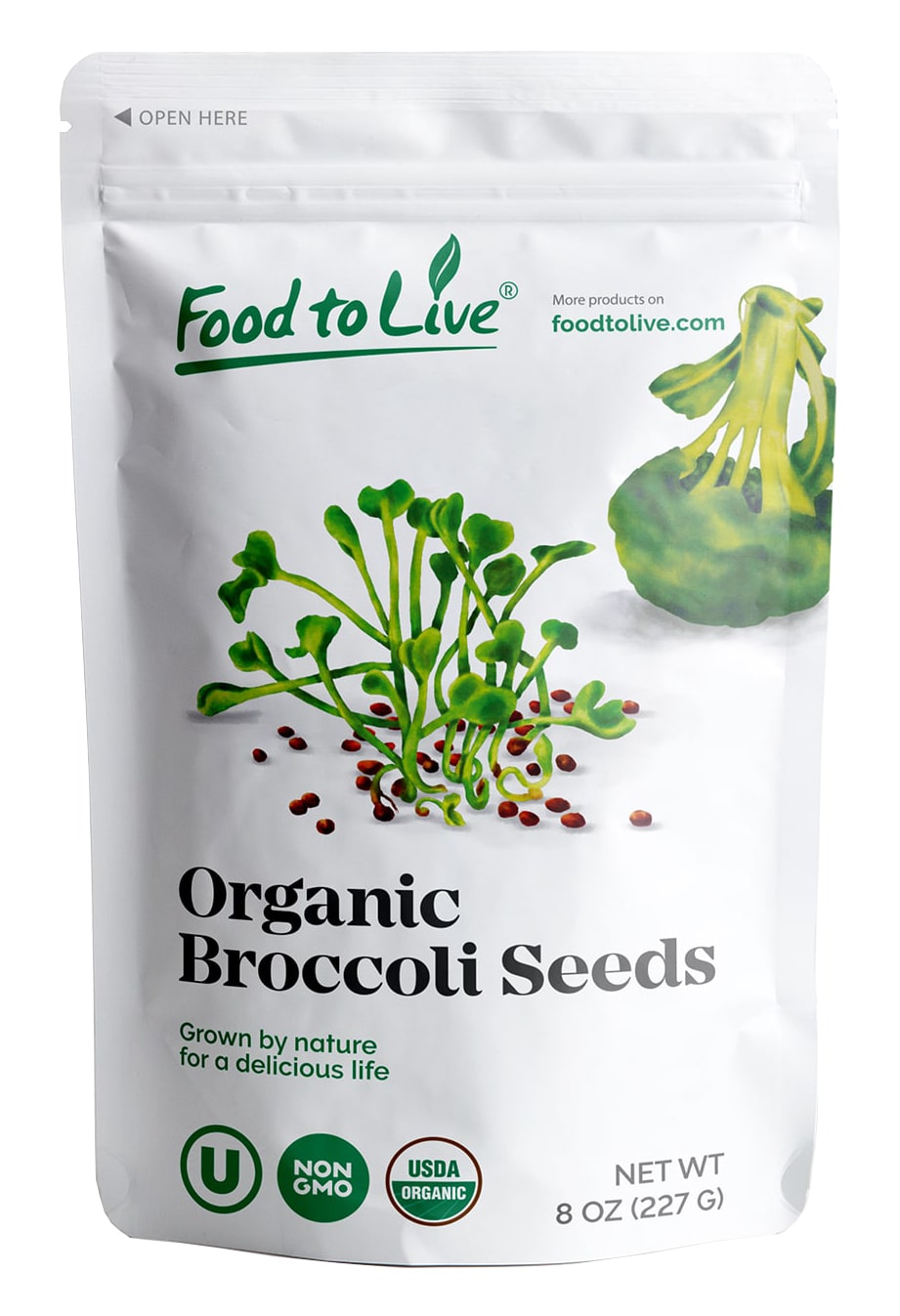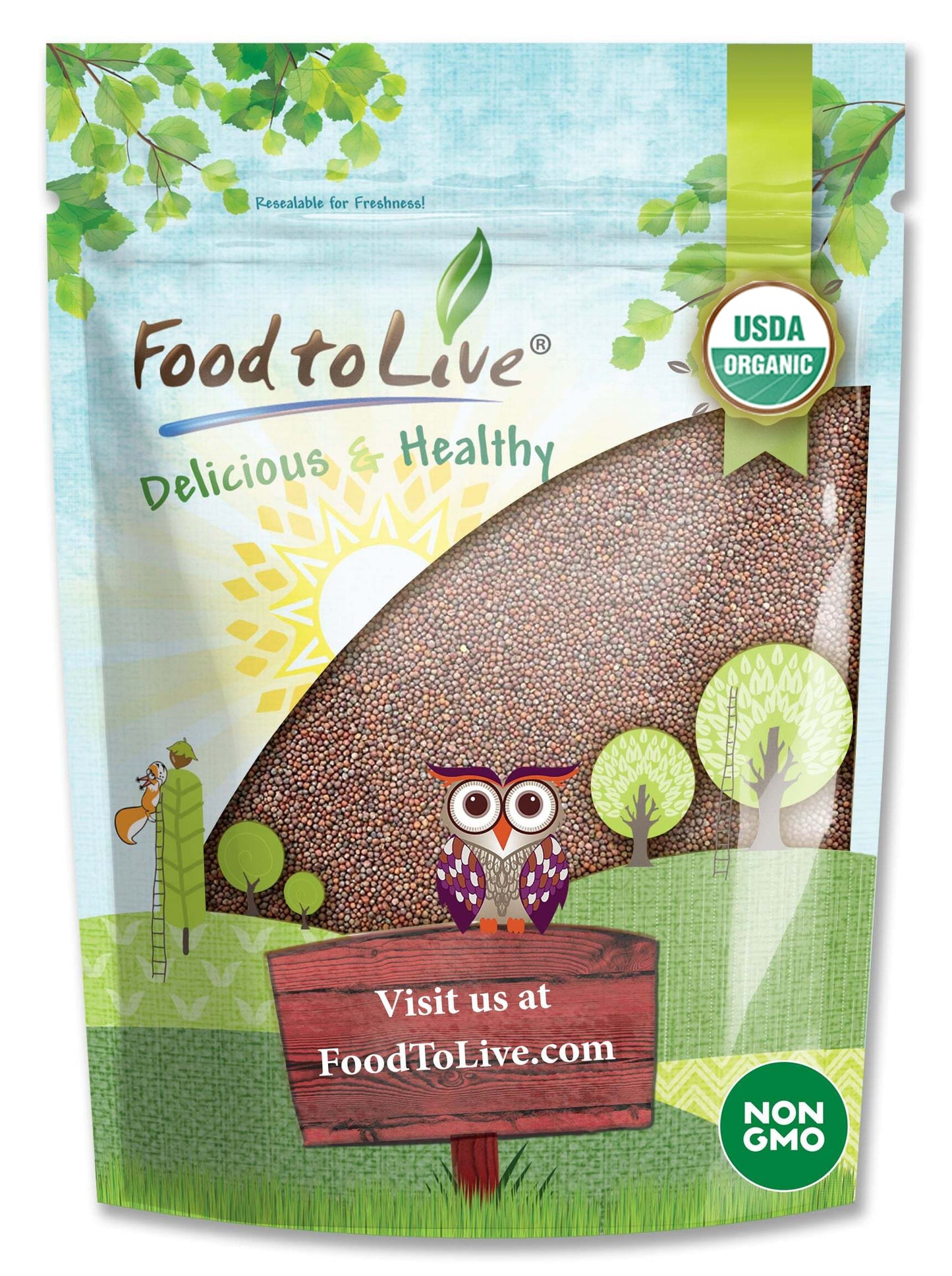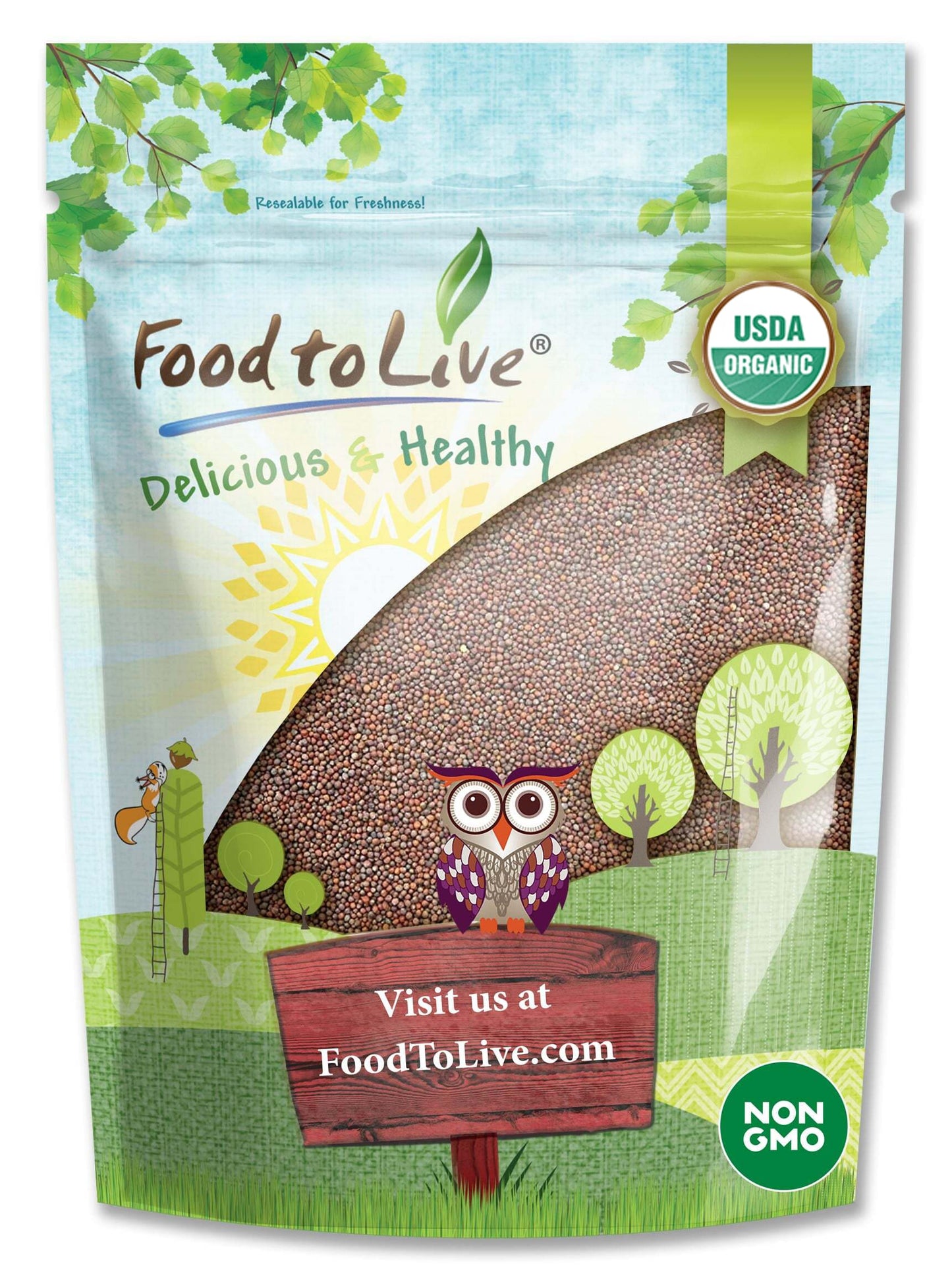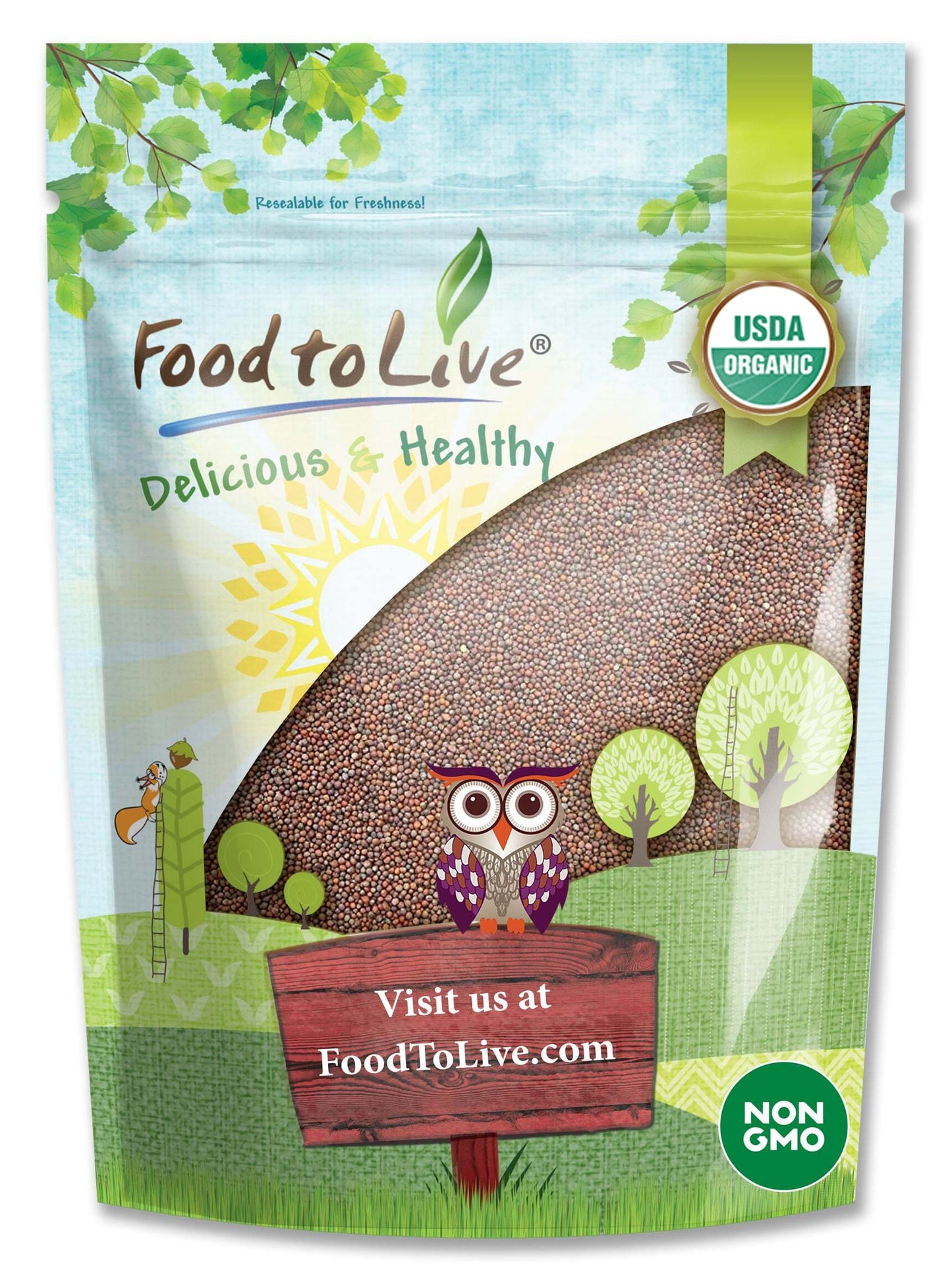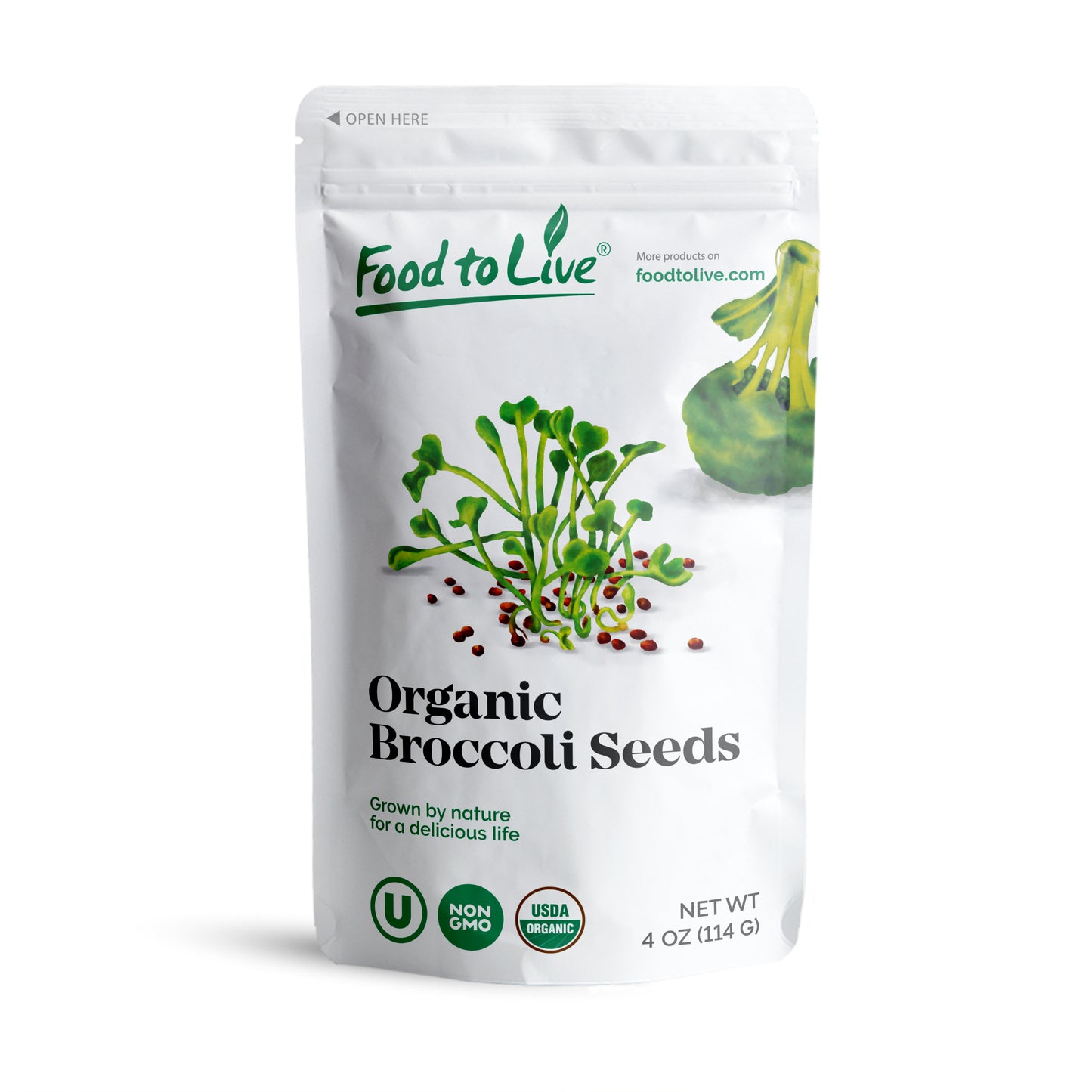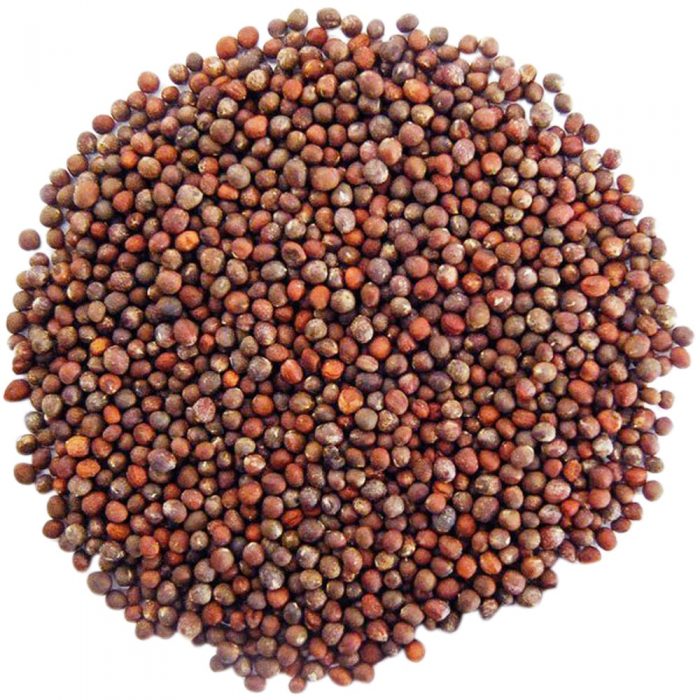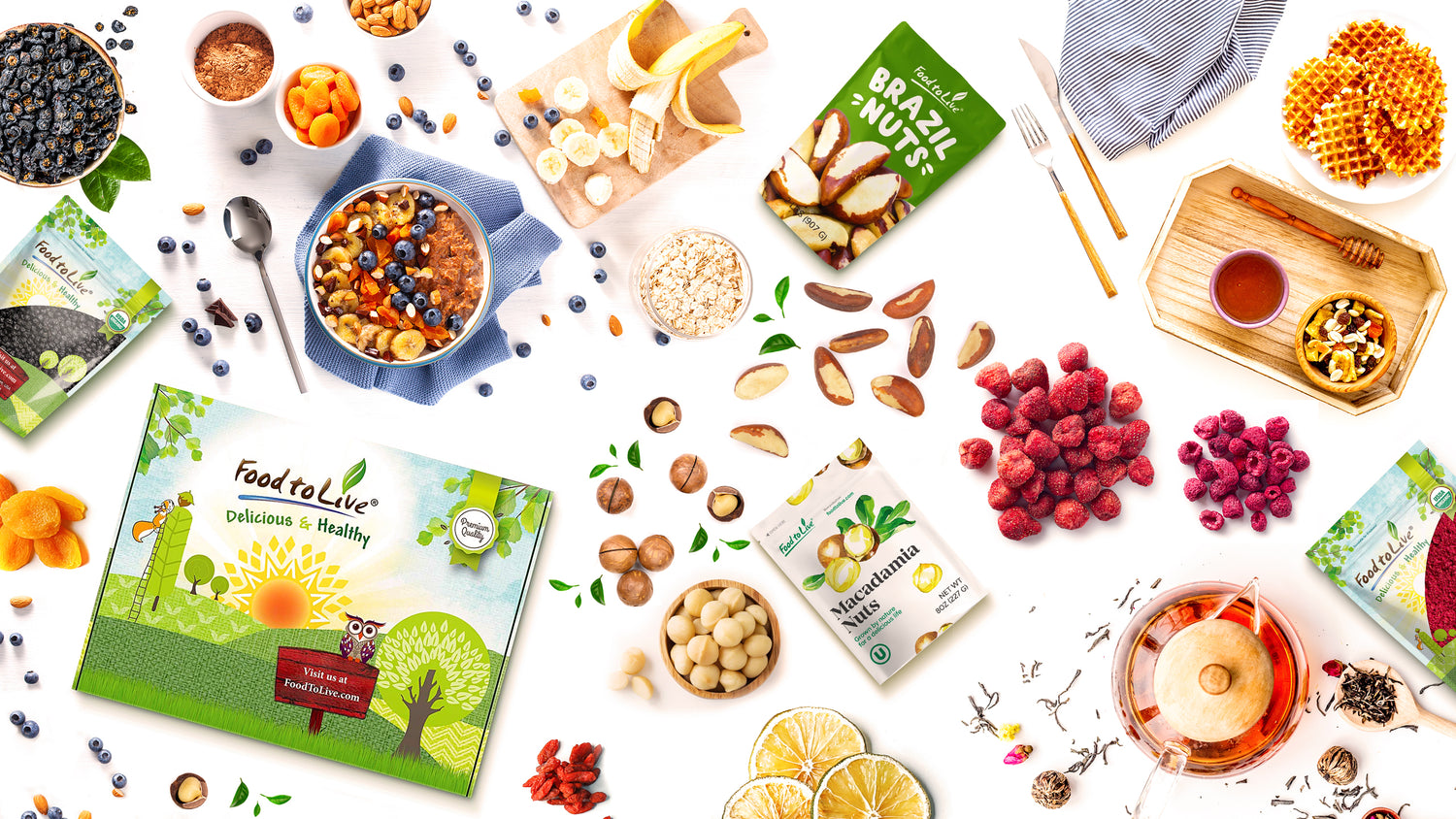 Food to Live was created to give people easy access to delicious and wholesome foods.
We offer a wide range of organic and raw foods that would be a great addition to any diet.
We choose products that can positively impact the body, such as dried fruits, nuts, seeds, grains, powders, flours, spices, and legumes.
Shop more products