Organic Brown Speckled Peas — Whole, Non-GMO, Sprouting Seeds, Kosher, Raw, Dried, Vegan, Bulk, Product of Canada - by Food to Live
Regular price
$0.00 USD
Sale price
$49.99 USD
Unit price
per
Sale
Sold out
Organic Brown Pea sprouts - a product of low-calorie content, it contains a lot of protein, complex carbohydrates, and little fat. For this reason, this is a real find for people on a diet.

The product contains a variety of beneficial vitamins, trace elements, and nutrients. Organic Brown Pea sprouts are good for people who have refused animal food, as it fills all the necessary elements for the human body, especially protein. All legumes are rich in protein, but in the seedlings of these cultures, all the trace elements are doubled.

The basis of Organic Brown Pea sprouts are the following macro-and microelements: calcium; potassium; magnesium; phosphorus; iron; manganese; zinc; selenium.

This product also contains components of group B, A, C, E, K, and D.

Due to its rich composition, Organic Brown Pea sprouts are very popular.

How to Eat

It is necessary to include pea sprouts in your diet little by little. You need to consume a teaspoon of the product for the first week. Then increase the serving size to 1 tablespoon. After a month of application of pea sprouts, you can consume an ounce of the product. For 2-3 months, you can increase the portion to 2 ounces per day.

You can add Pea sprouts in cooking in a variety of ways - they can be added to salads and smoothies after a short treatment in boiling water, stewed with vegetable and meat stews, added to soup, ground into flour and made into various vegetarian pastes and pie fillings.

How to Sprout

Sprouting Organic Brown Peas is a simple procedure that everyone can handle.

1. You need to pick the beans and rinse thoroughly 2-3 times.
2. Pour the grain with clean water (it should be at least 1.5 times the amount of peas) at room temperature, cover it tightly with a lid for air penetration.
3. After 10-12 hours, drain the water, rinse the beans thoroughly, and spread on damp cotton cloth or cheesecloth in several layers.
4. The next 3 days make sure that the peas are not dry. If necessary, sprinkle with water.
5. For 3-4 days should appear the first shoots.



You need to store the sprouts in the refrigerator in a tightly closed container no more than 5 days. Before use, it is recommended to blanch the product.




Shipping & Returns

Shipping Time: Most orders received before 3:00 PM EST will ship not later than the next business day, provided the product ordered is in stock. Most orders received after 3:00 PM EST will ship not later than the second business day. Orders are not processed or dispatched on Sunday. For more information check our Shipping & Return Policy
Storage

Store in a cool,dry place away from Moisture, Light, Oxygen
Share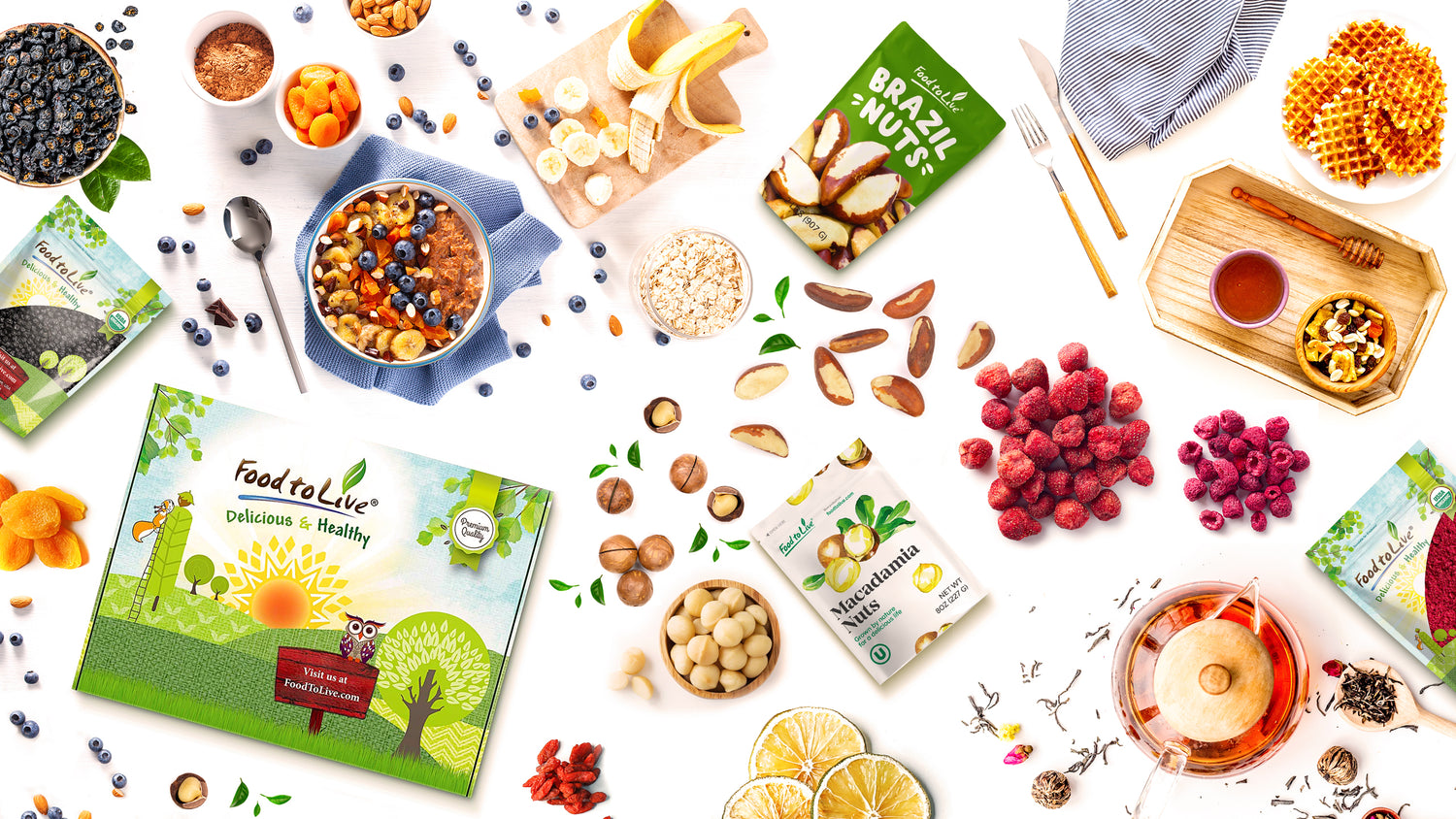 Food to Live was created to give people easy access to delicious and wholesome foods.
We offer a wide range of organic and raw foods that would be a great addition to any diet.
We choose products that can positively impact the body, such as dried fruits, nuts, seeds, grains, powders, flours, spices, and legumes.
Shop more products