Organic Cacao Butter Wafers – Non-GMO, Raw, Pure, Unfiltered, Unrefined, Keto, Vegan, Bulk, Made Using a Cold Pressing – by Food to Live
Regular price
$496.74 USD
Regular price
$0.00 USD
Sale price
$496.74 USD
Unit price
per
Sale
Sold out
Organic Cacao butter wafers - this is the fat that is obtained by hot pressing from the grains of the chocolate tree. Natural Cacao butter wafers has a light yellow, creamy color, the smell of milk with a chocolate note.
The typical texture of the product is hard and brittle. The butter easily melted at temperatures above 90 ° F. Cacao butter is the most valuable and significant component of cocoa beans. In fact, the butter is a mixture of fatty acids, which consist of saturated (57-64%) and unsaturated fats (46-33%).
The butter has a great composition including arachidonic acid; stearic acid; palmitic and lauric acids; linoleic acid; oleic acid; amino acids. In addition, it contains vitamins A, B, F, C, and E; minerals: iron, magnesium, potassium, iodine, zinc, calcium, chromium and others.
The butter wafers has a wide range of uses.
Organic Cacao butter wafers is also widely used in traditional medicine as an additional source of beneficial substances. Therefore it does not replace medicines prescribed by a doctor.
Due to the content in the oil of biologically active components, it is used in cosmetology, for the manufacture of creams, shampoos, soaps, and other products in cosmetology - for body, face and hair care. Organic Cacao butter is used to soften, mainly in the care of dry skin.
The easiest way to use Cacao wafers butter is to make chocolate. Melt the product in a water bath and mix with cocoa powder and sugar in a ratio of one to one. In the mixture, you can add any ingredients to taste, from honey and candied fruit to berries and other dried fruits.
As we know, the butter is invariably the basis of chocolate, but it is also added to creams, fudge, and icing to impart the necessary thickness. You can add Organic Cacao butter wafers to drinks and desserts, milk porridges and puddings. The main thing is not to allow it to heat up so that the oil does not lose all its beneficial properties.
Recommended storage conditions of the butter is a cool dark place, sealed container.
Shipping & Returns

Shipping Time: Most orders received before 3:00 PM EST will ship not later than the next business day, provided the product ordered is in stock. Most orders received after 3:00 PM EST will ship not later than the second business day. Orders are not processed or dispatched on Sunday. For more information check our Shipping & Return Policy
Storage

Store in a cool,dry place away from Moisture, Light, Oxygen
Share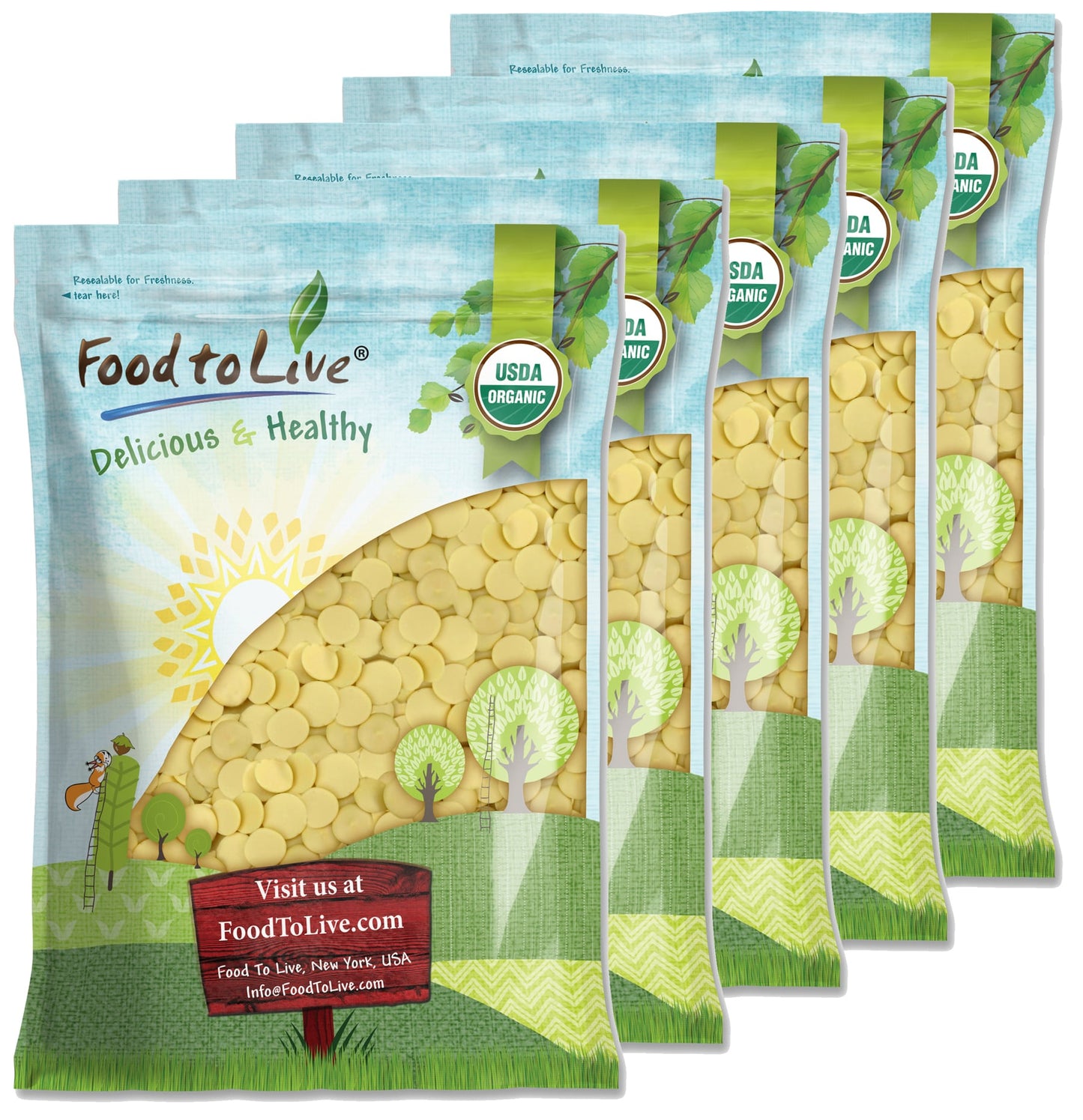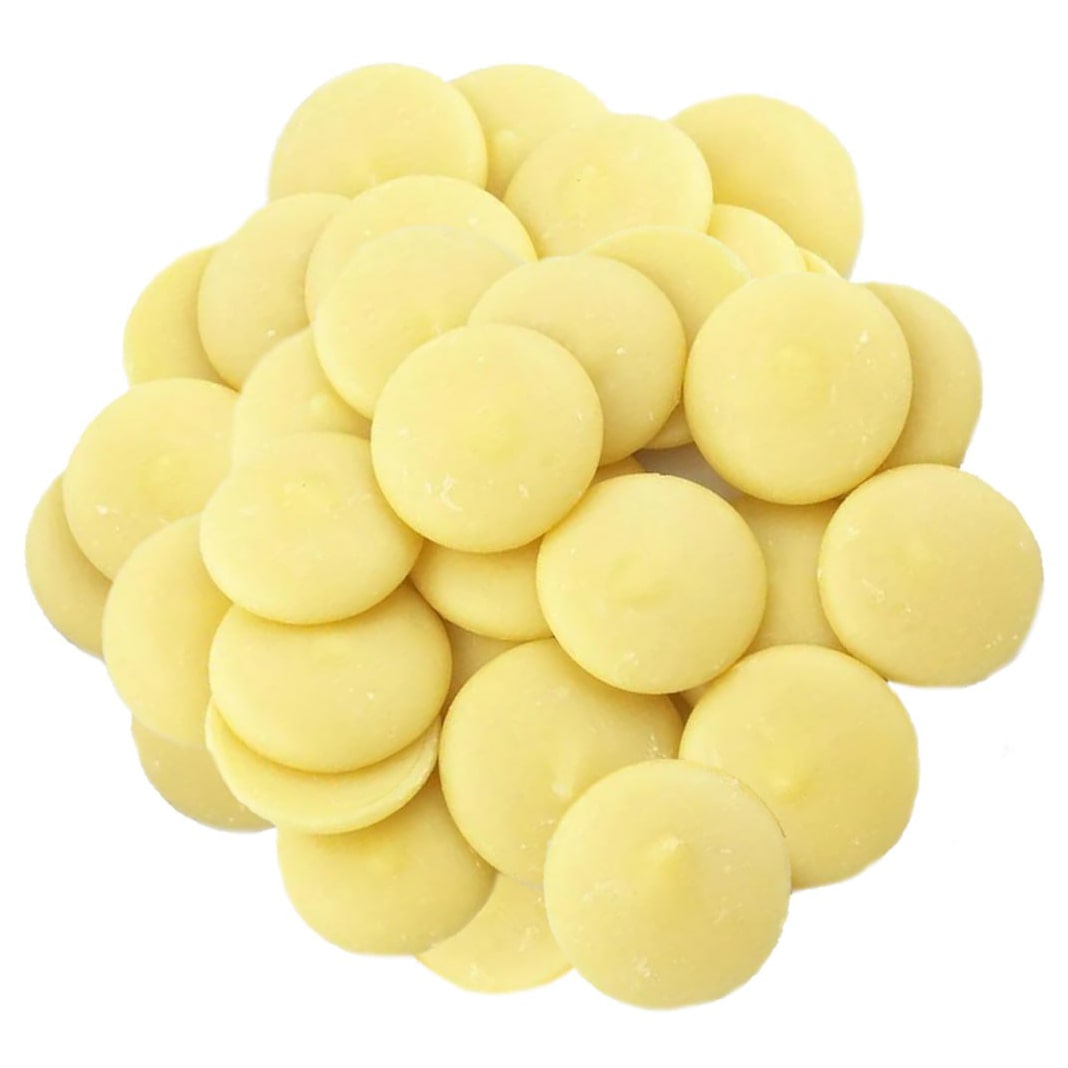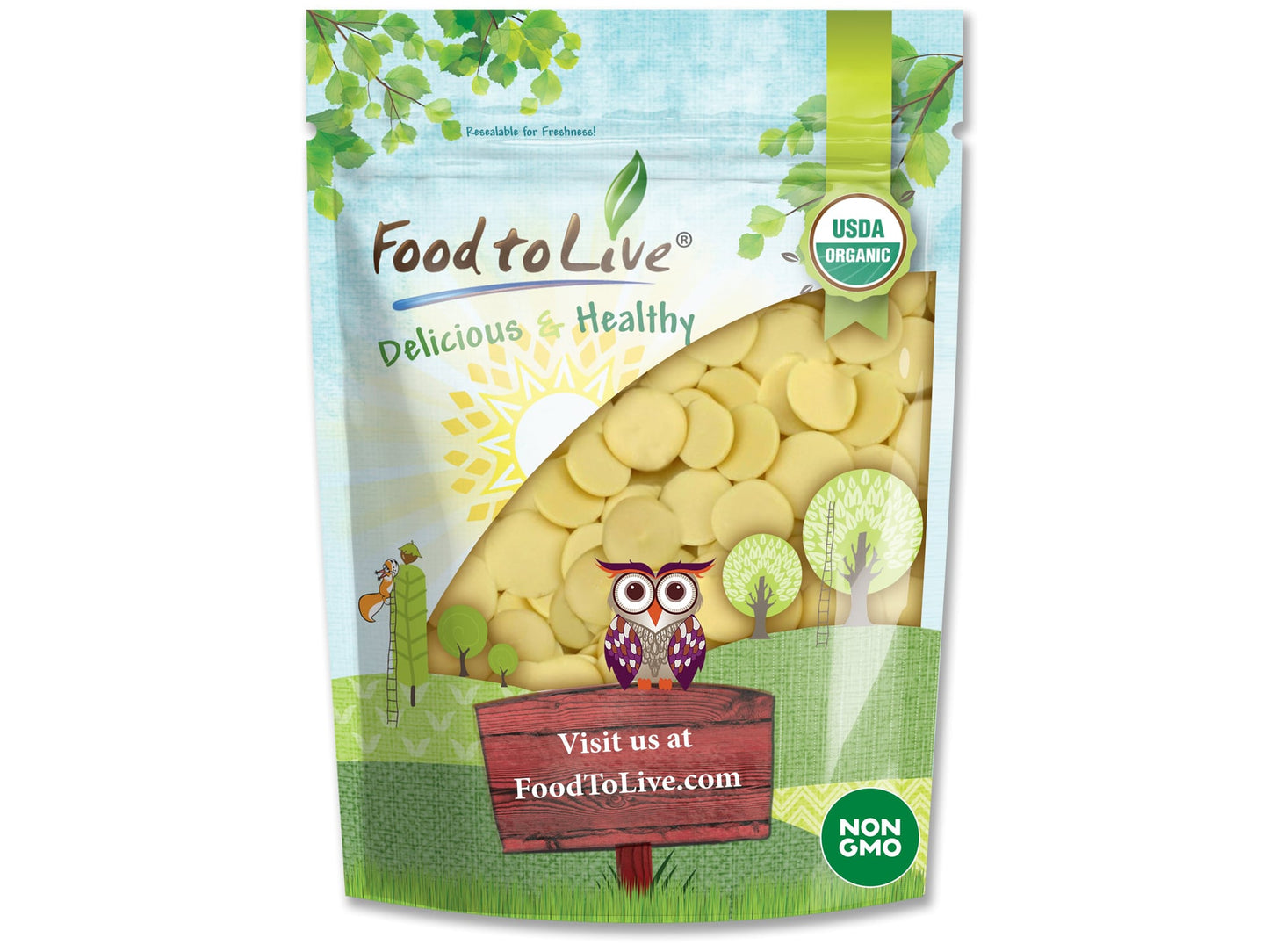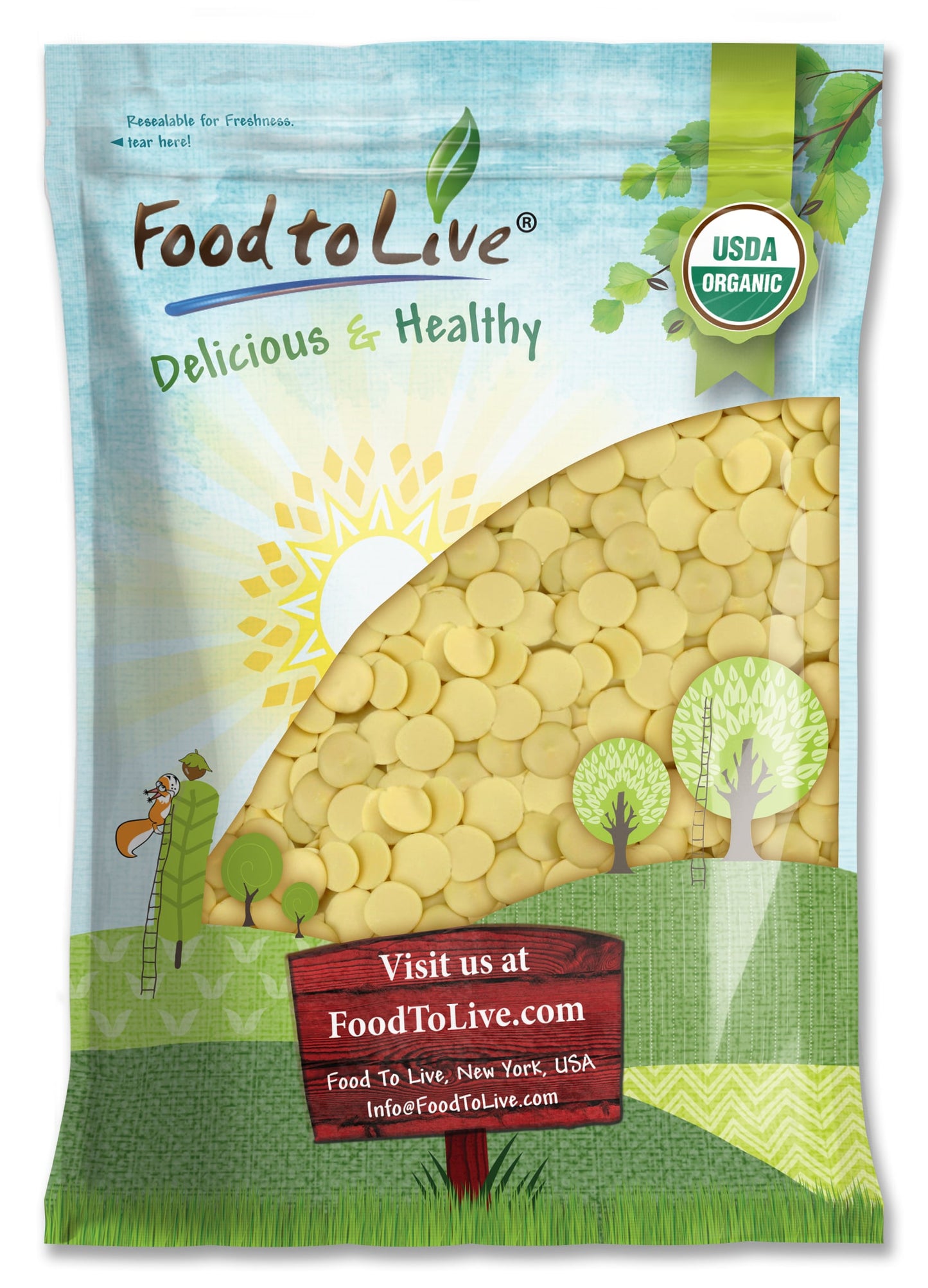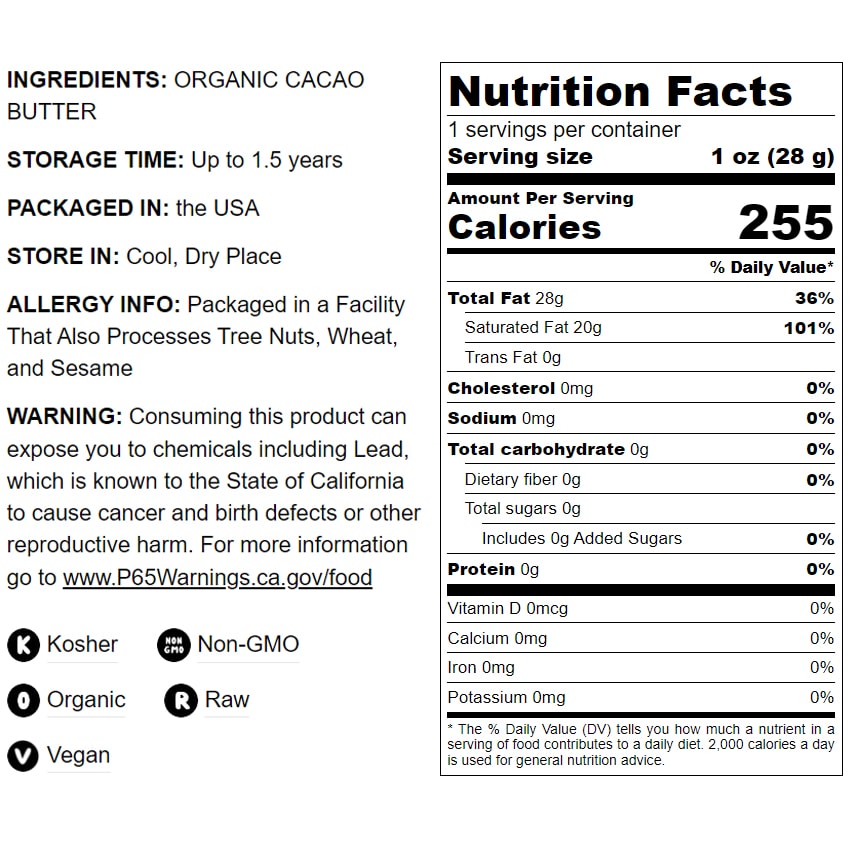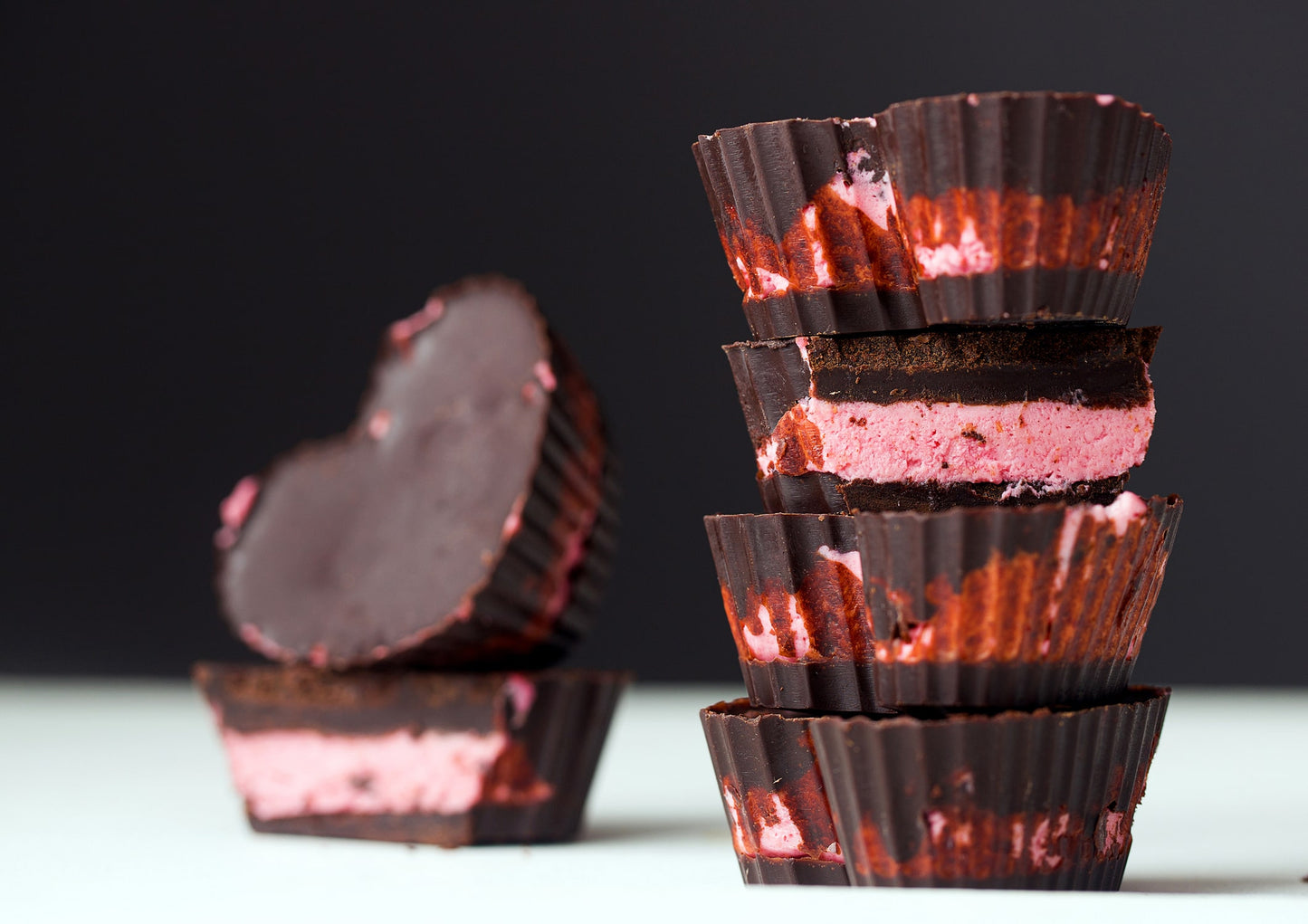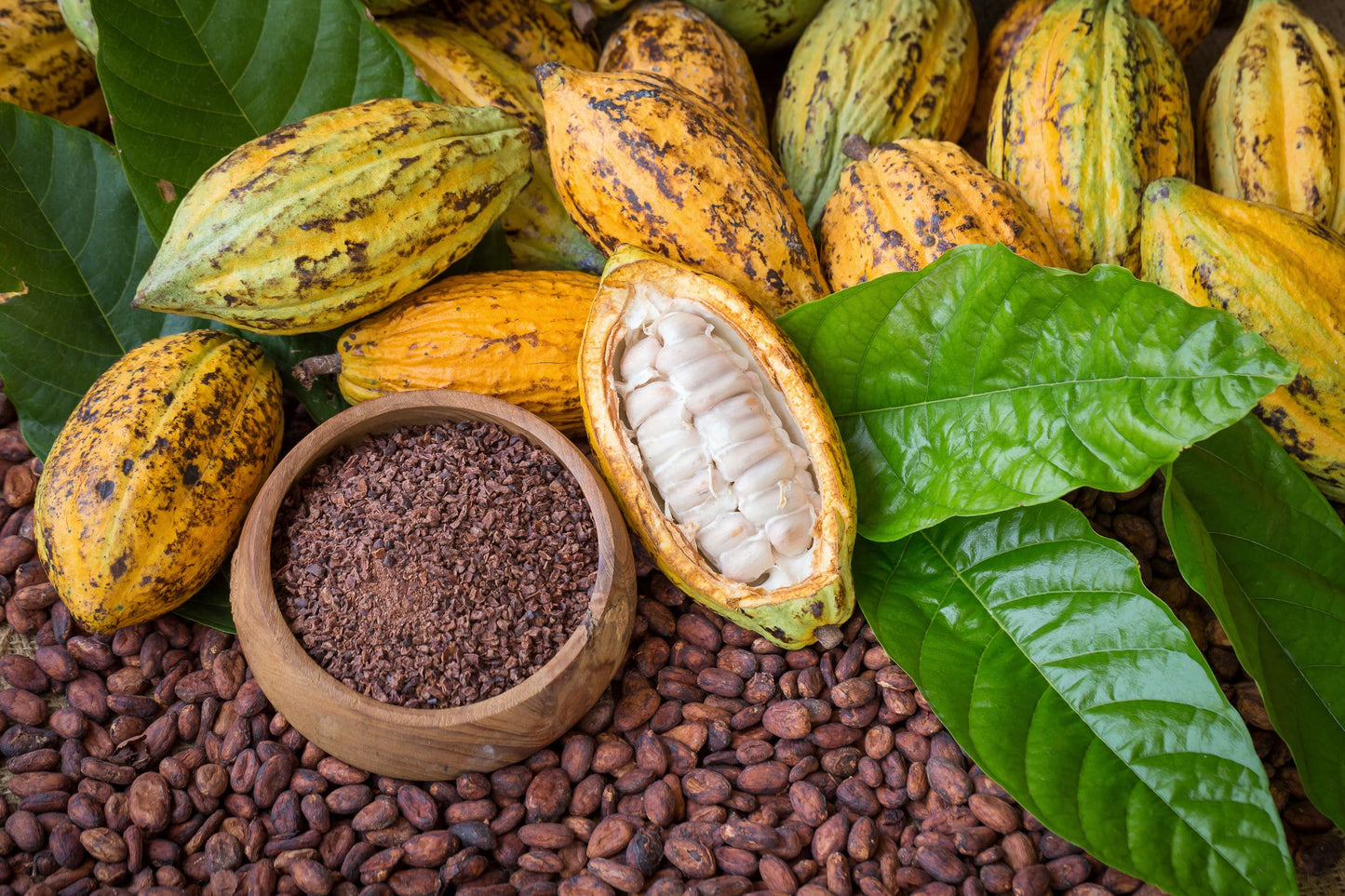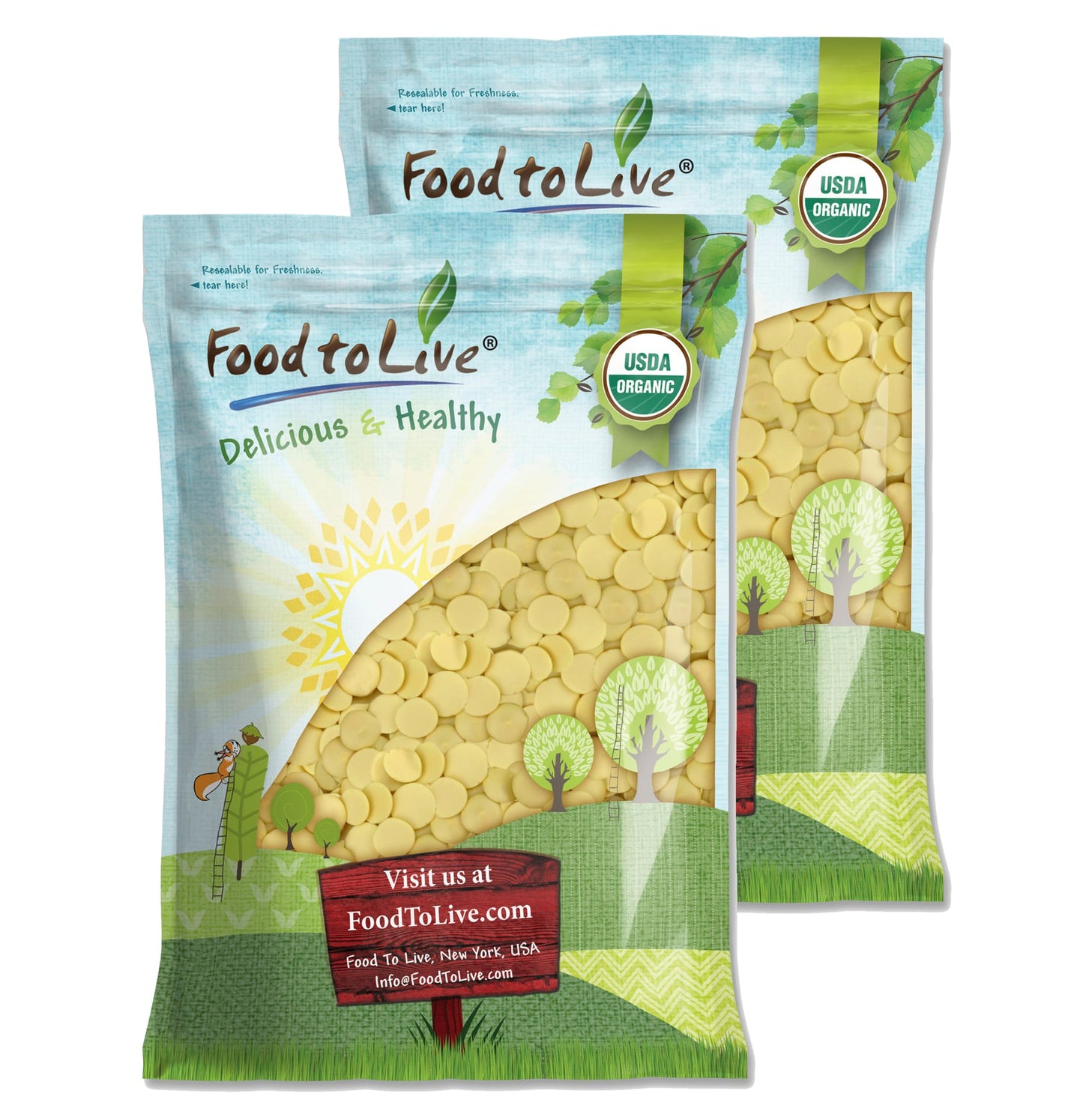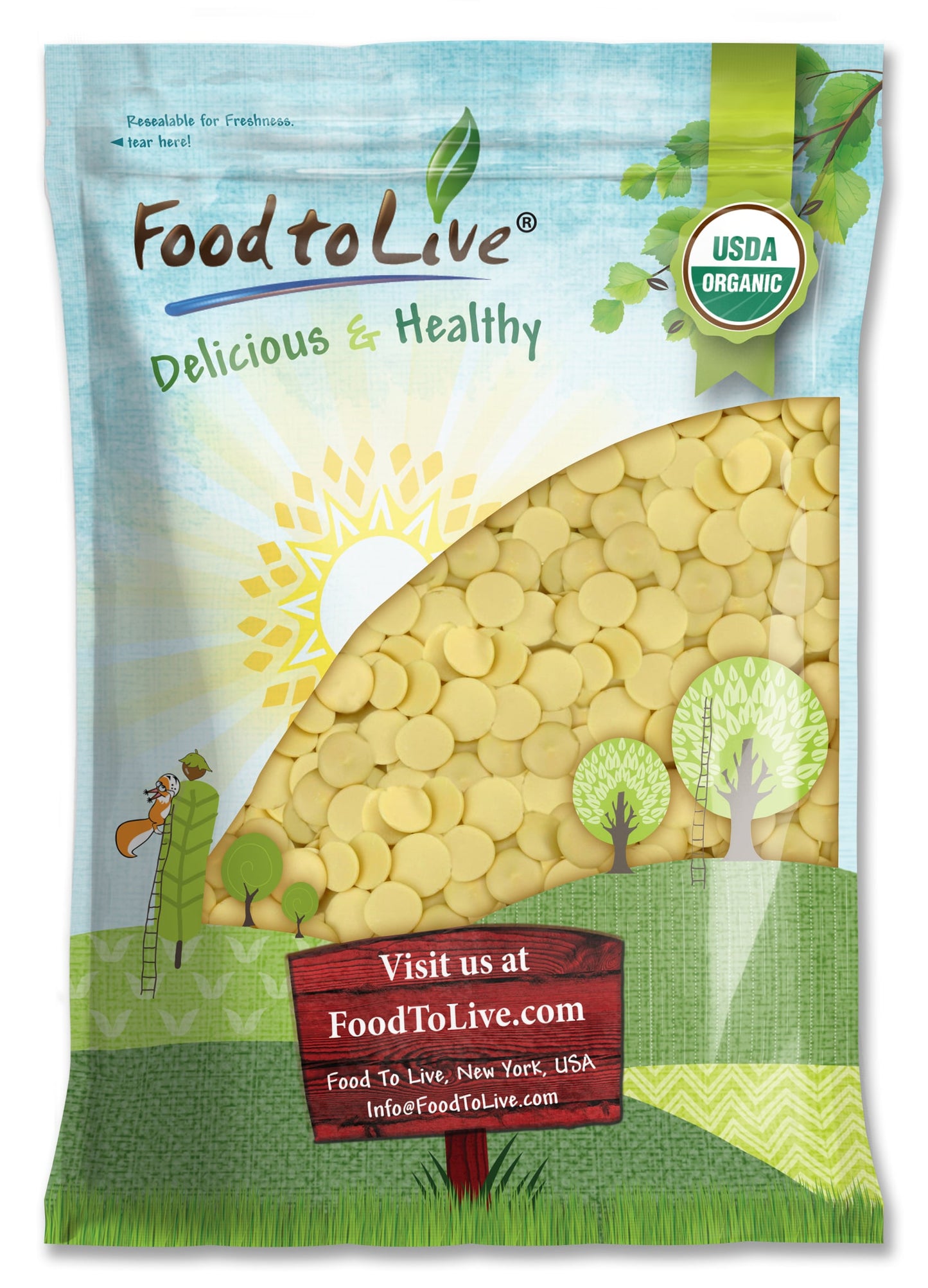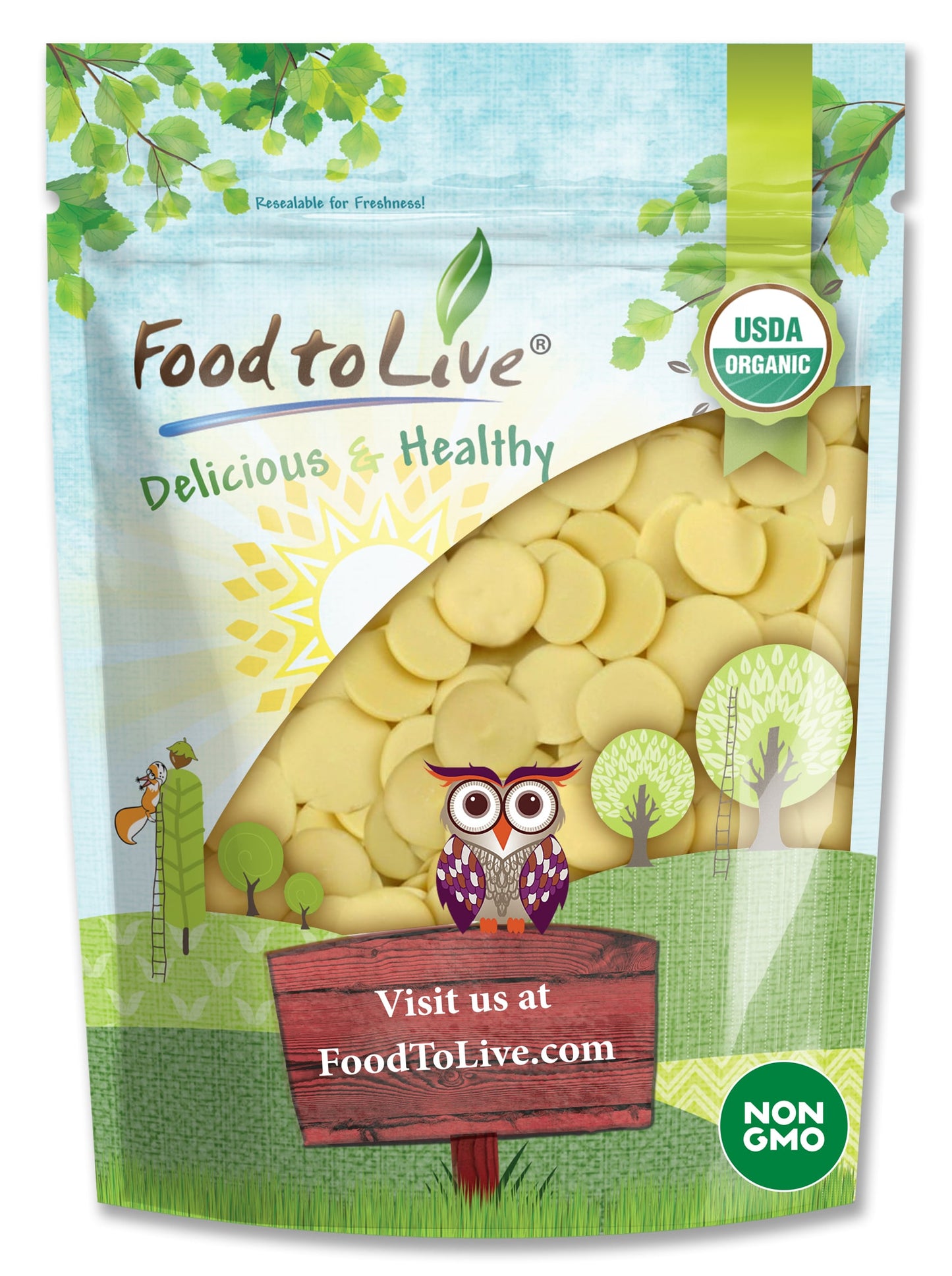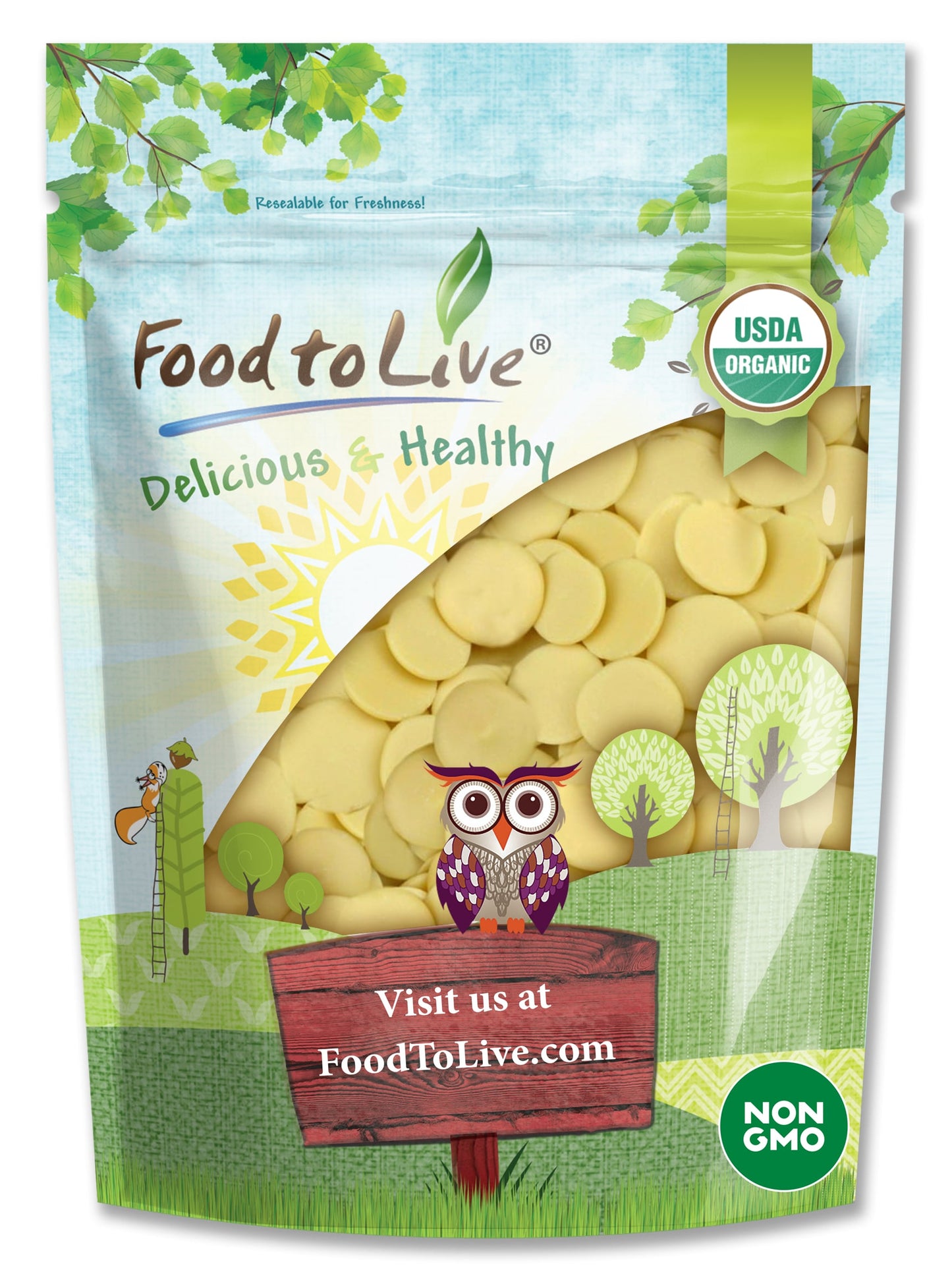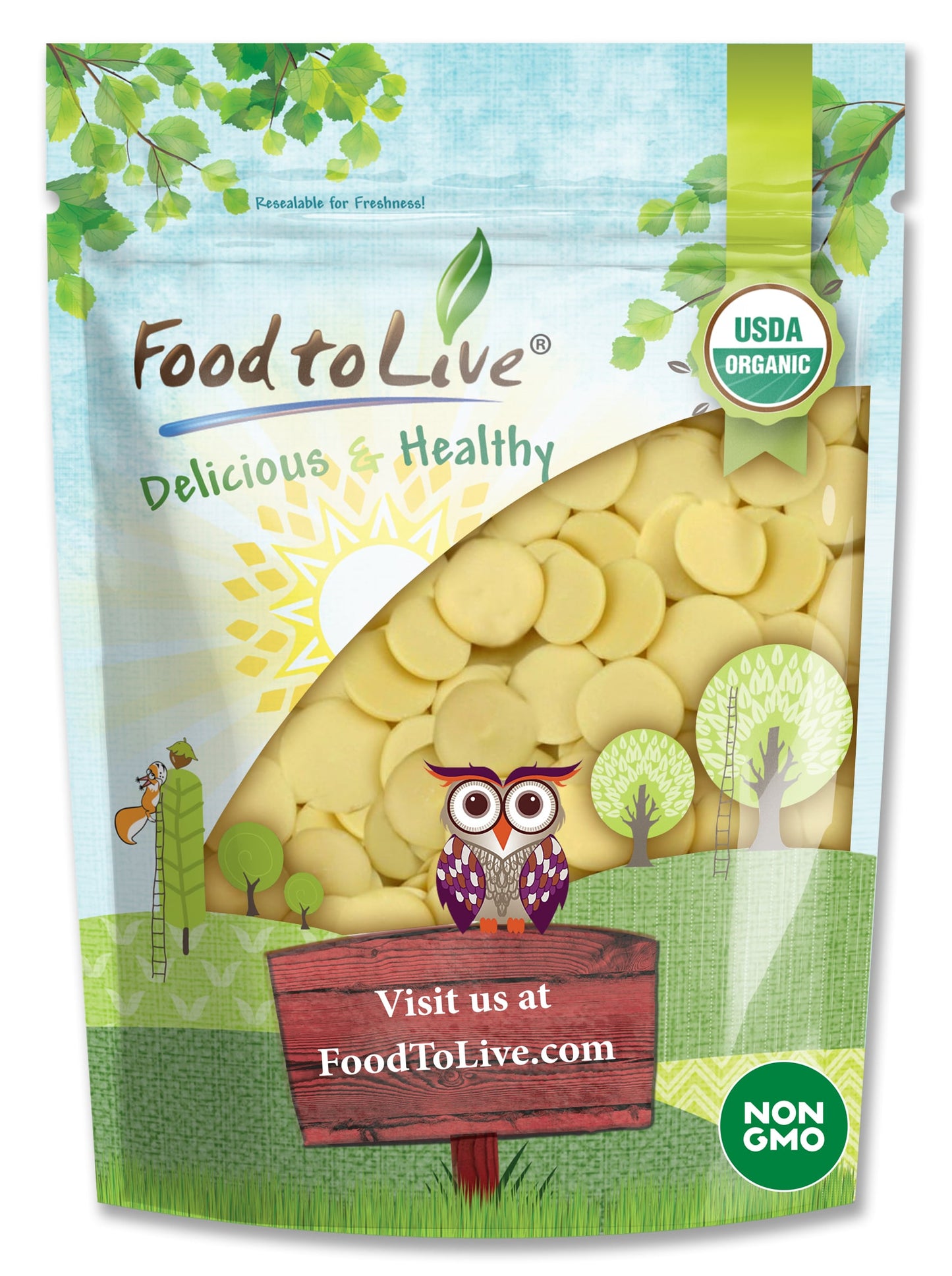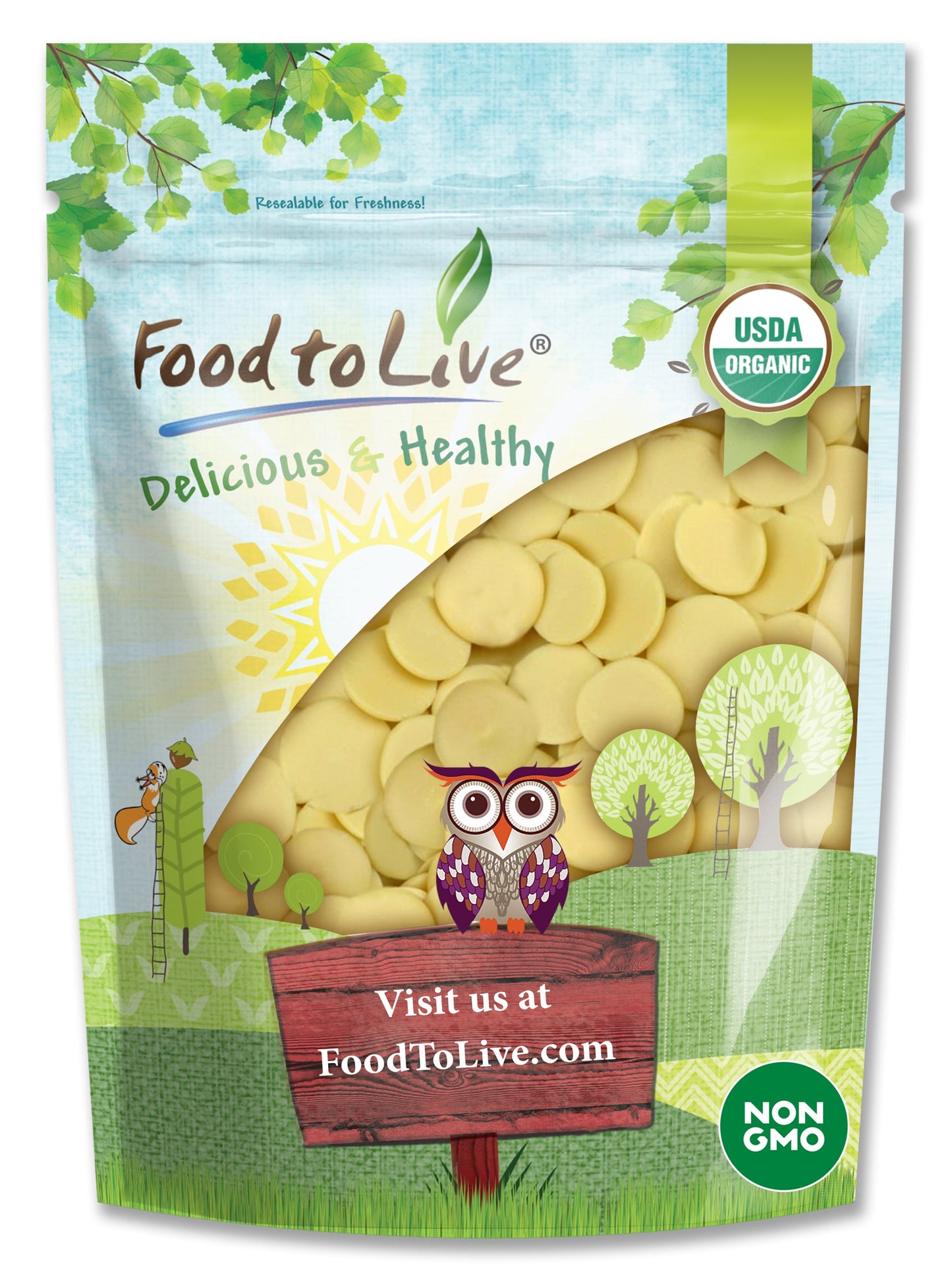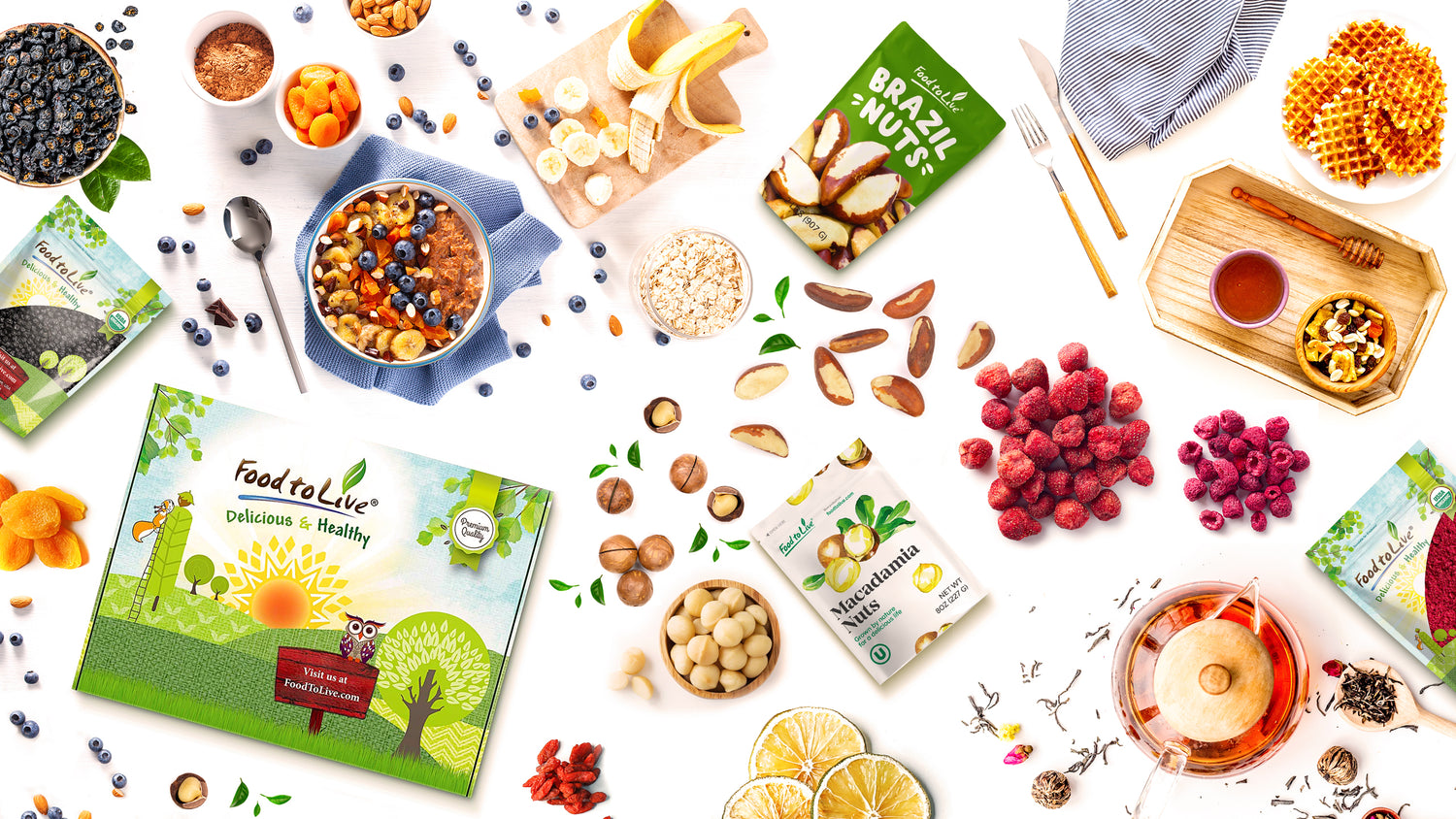 Food to Live was created to give people easy access to delicious and wholesome foods.
We offer a wide range of organic and raw foods that would be a great addition to any diet.
We choose products that can positively impact the body, such as dried fruits, nuts, seeds, grains, powders, flours, spices, and legumes.
Shop more products