Organic Cannellini Beans - Raw, Dried, Non-GMO, Kosher, White Kidney Beans in Bulk, Product of the USA, Sirtfood - by Food to Live
Regular price
$0.00 USD
Sale price
$12.99 USD
Unit price
per
Sale
Sold out
Organic Cannellini beans, also known as Organic White Kidney Beans, are very popular in Italian cuisine and commonly used in soup, pasta, and side dishes. They were initially grown in Argentina by Italian immigrants who later brought them to Italy. These organic beans are valued for their mild nutty flavor and healthy properties such; they are rich in protein, dietary fiber, and essential minerals. They don't contain cholesterol or fat and provide only 100 calories per 100g. The distinguishing feature of these organic beans, however, is their high content of the group B vitamins and antioxidants.

Health Benefits

Due to their unique chemical composition, Organic Cannellini beans also help withstand numerous serious diseases and health disorders. Here are some examples:

* They show certain anti-cancer properties.
Several studies have revealed a link between regular consumption of Organic Cannellini beans (4 or more servings a week) and a lower occurrence of colorectal adenomas - benign tumors with a high risk of turning into colorectal cancer.
* They lower the risk of diabetes in people who are inclined toward it.
Organic Cannellini beans have a very low glycemic index, which is used to evaluate foods for their effect on blood sugar levels. Food with a high glycemic index causes swings in blood sugar levels, which can result in many health problems including diabetes, insulin resistance, sudden changes in mood, and an overall lack of motivation. On the contrary, Organic Cannellini beans-with their low glycemic index-help prevent diabetes in pre-diabetic people.
* They prevent cardiovascular diseases.
The high content of antioxidants, minerals (especially iron and potassium) and dietary fiber in Organic Cannellini beans improve heart functions and blood vessels and provides protection against hypertension. Their consumption improves blood characteristics and the blood's ability to supply oxygen to the whole body.
* They detoxify the body.
This quality of the organic beans is connected with the comparatively high amount of molybdenum-a trace element that stimulates detoxifying enzymes in the body. These enzymes, in turn, help destroy acetaldehyde-a poisonous and carcinogenic substance that is formed by yeast and alcohol metabolism.
* They help manage weight loss.
The key to weight loss management is supporting the balance between the food you eat and calories you burn. A 100g serving of Organic Cannellini beans is accountable for only 5% of the daily 2,000-calorie intake suggested for an adult. The protein and fiber increase the feeling of satiety and help control the appetite.
Shipping & Returns

Shipping Time: Most orders received before 3:00 PM EST will ship not later than the next business day, provided the product ordered is in stock. Most orders received after 3:00 PM EST will ship not later than the second business day. Orders are not processed or dispatched on Sunday. For more information check our Shipping & Return Policy
Storage

Store in a cool,dry place away from Moisture, Light, Oxygen
Share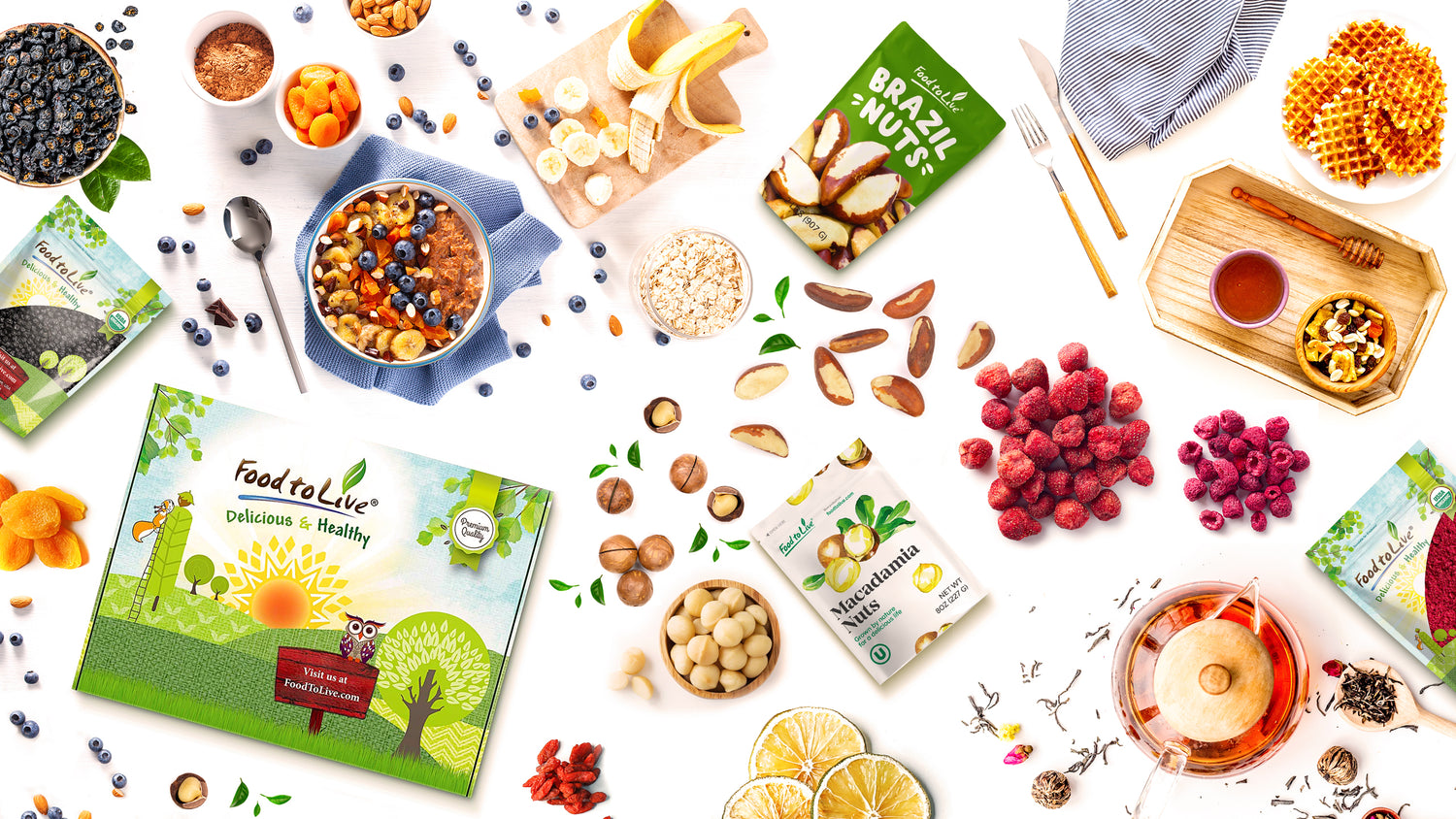 Food to Live was created to give people easy access to delicious and wholesome foods.
We offer a wide range of organic and raw foods that would be a great addition to any diet.
We choose products that can positively impact the body, such as dried fruits, nuts, seeds, grains, powders, flours, spices, and legumes.
Shop more products