Organic Cashews - Whole, Size W-240, Unsalted, Non-GMO, Kosher, Raw, Vegan, Bulk - by Food to Live
Regular price
$152.99 USD
Regular price
$0.00 USD
Sale price
$152.99 USD
Unit price
per
Sale
Sold out
Organic Cashews have long been one of the world's favorite nuts. It's the combination of their delicate flavor and crunchy texture that makes them rank number one among other nuts worldwide. That's why Organic Cashews are widely used in salads, different snacks, and in main dishes. Moreover, they can easily be blended into delicious butter.

Besides being savory, these nuts are comprised of a vast amount of minerals, fatty acids, B vitamins, and antioxidants, which makes them a valuable source to boost your health. Although they contain quite a lot of fat, they may still be eaten even by those who are mindful of their weight because of their perfect proportion of saturated, monounsaturated, and polyunsaturated fats.

We offer organic cashews because they have been proven to have more vitamins and to be pesticide-free. Large sized cashew nuts of W-240 grade are the most popular grade of nuts available on the market.

Health Issues Cashews May Prevent

* Cancer.
The polyphenols found in cashews are known to prevent cancerous cells from growing. In addition, the excessive presence of free radicals that make you more vulnerable to cancer can be eliminated by copper which is found in abundance in these nuts.
* Coronary heart diseases.
The fatty acids in these nuts are helpful in balancing "bad" and "good" cholesterol levels, which reduces the risk of serious vascular heart diseases. Recent studies have shown that it's not only cholesterol that is the main risk factor of heart disorders, but a lack of magnesium as well. This is due to the fact that calcium, which supports the heart muscles, is absorbed with its help. Magnesium is abundant in cashews.
* Gums & teeth.
According to studies, cashew nuts are effective in fighting different bacteria responsible for tooth caries, thus helping in maintaining healthy gums and teeth. In addition, chewing nuts are believed to be able to help infected teeth.
* Blood sugar.
The nuts have recently been proven to benefit the lipid panel of diabetics. High triglyceride levels put you at risk of developing diabetes because it may be a sign of insulin resistance. The intake of cashews can have a positive effect on lowering its level, guarding you against health problems in the future.
* Bile stones.
People have known about the efficiency of nuts in decreasing the probability of the formation of bile stones for a long time. Research has shown that women eating at least two tablespoons of cashews a week have quartered their risks of developing bile stones.
* Musculoskeletal system problems.
Calcium absorption is essential in keeping your bones healthy. Magnesium shouldn't be underestimated either. Taking into account that these organic nuts are a source of this mineral too, it's obvious that they are very beneficial if you want to have strong bones.
* Nervous disorders.
The lack of magnesium can cause calcium to penetrate into the nerve cells, which will provoke tension in the muscular and vascular system. Cashews are rich in magnesium. Therefore, they may be eaten to support your nervous system.
Shipping & Returns

Shipping Time: Most orders received before 3:00 PM EST will ship not later than the next business day, provided the product ordered is in stock. Most orders received after 3:00 PM EST will ship not later than the second business day. Orders are not processed or dispatched on Sunday. For more information check our Shipping & Return Policy
Storage

Store in a cool,dry place away from Moisture, Light, Oxygen
Share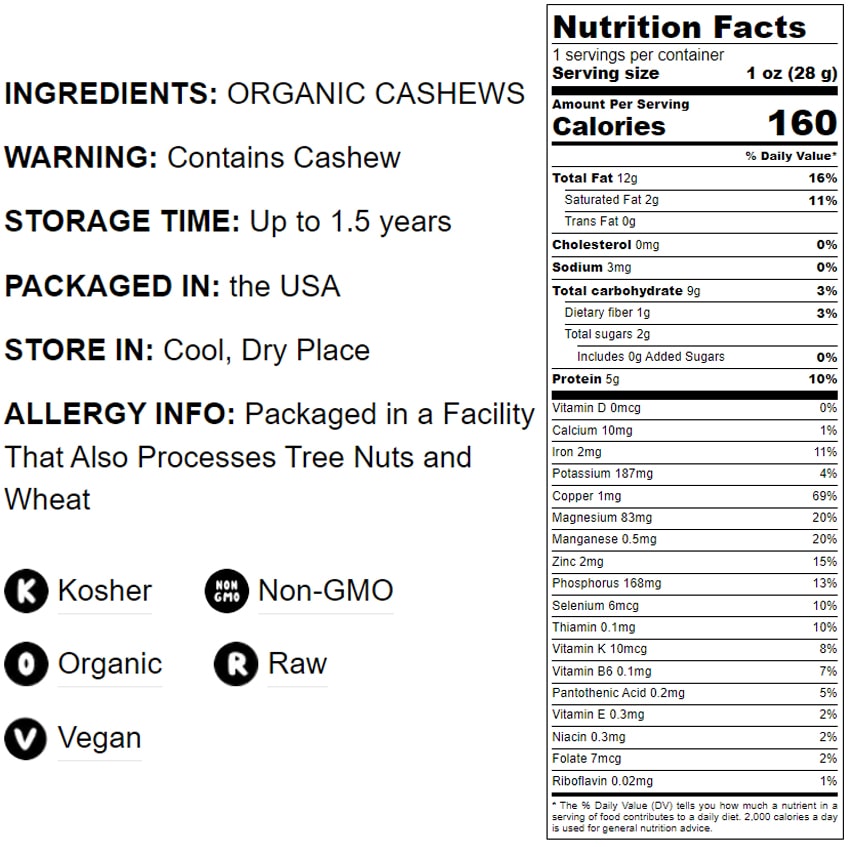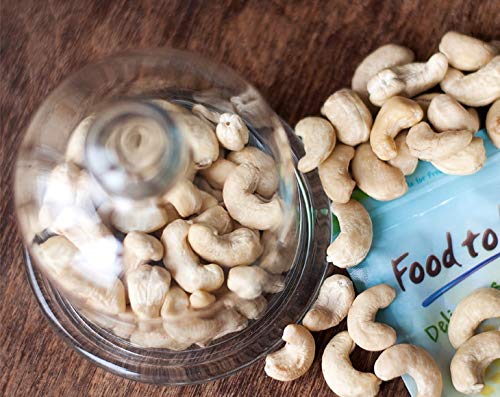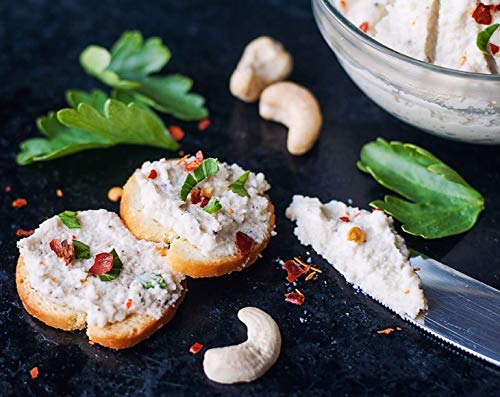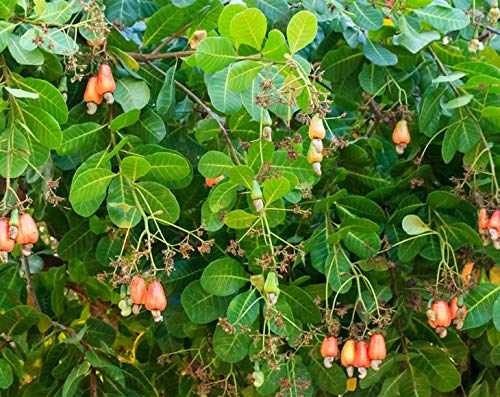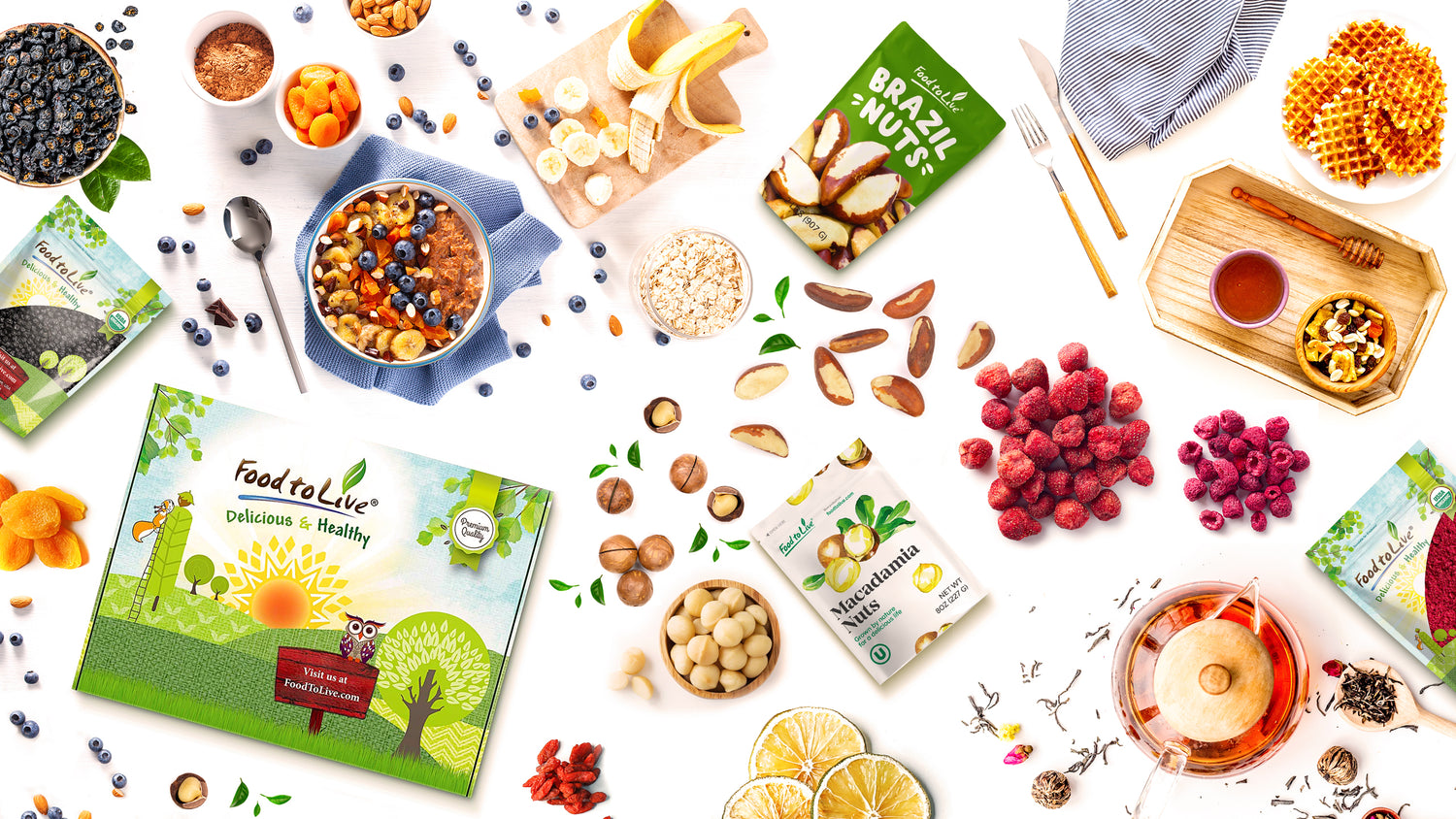 Food to Live was created to give people easy access to delicious and wholesome foods.
We offer a wide range of organic and raw foods that would be a great addition to any diet.
We choose products that can positively impact the body, such as dried fruits, nuts, seeds, grains, powders, flours, spices, and legumes.
Shop more products