Organic Cassava Flour — Non-GMO, Raw Yuca Root Powder, 100% Pure, Kosher, Vegan Superfood, Paleo, Bulk, Wheat Flour Substitute - by Food to Live
Regular price
$0.00 USD
Sale price
$61.98 USD
Unit price
per
Sale
Sold out
With Organic Cassava Flour you can enjoy delicious cakes, buns, and other goodies that have soft and fluffy texture, even if you are gluten-intolerant. This product is the closest gluten-free substitute for wheat flour that won't alter the texture of your baked goods in any significant way.

Organic Cassava flour is made of dried and pulverized cassava root. It presents with a very fine texture and carries a delicious and mild nutty flavor, which adds a unique feature to your baking goods. With cassava flour it is easy to create true masterpieces that are 100% gluten-free. Not only will your treats taste amazing, they will also be enriched with fiber and some trace amounts of essential vitamins and minerals.


How to Use Organic Cassava Flour When Baking

The best thing about Organic Cassava Flour is that it can literally substitute all-purpose flour in a recipe without the addition of any extra ingredients. Unlike other types of gluten-free flours, this one is nearly identical to wheat flour, both in texture and chemical properties. As you are creating your dough, Organic Cassava Flour will act almost the same as all-purpose flour, the only small difference is that it absorbs water a bit better. So, before you figure out your perfect water to cassava flour proportion, it is suggested to run a few test recipes.

Unlike other gluten-free flours, Organic Cassava Flour fluffs up the dough just right, giving your baked goods a nearly identical texture as all-purpose flour would.


Organic Cassava Flour Vs/ Tapioca: Are They the Same?

Do not mistake cassava and tapioca flours. Despite them coming from the same plant, they're two different products. Organic Cassava Flour is made of cassava root, whereas tapioca is starch derived from cassava root. When Cassava Flour retains original plan's fiber, nutrients and has a mild nutty flavor, Tapioca holds very few nutrients and carries no taste. Due to such differences in chemical properties, the textures of baked goods differ from one another.
Shipping & Returns

Shipping Time: Most orders received before 3:00 PM EST will ship not later than the next business day, provided the product ordered is in stock. Most orders received after 3:00 PM EST will ship not later than the second business day. Orders are not processed or dispatched on Sunday. For more information check our Shipping & Return Policy
Storage

Store in a cool,dry place away from Moisture, Light, Oxygen
Share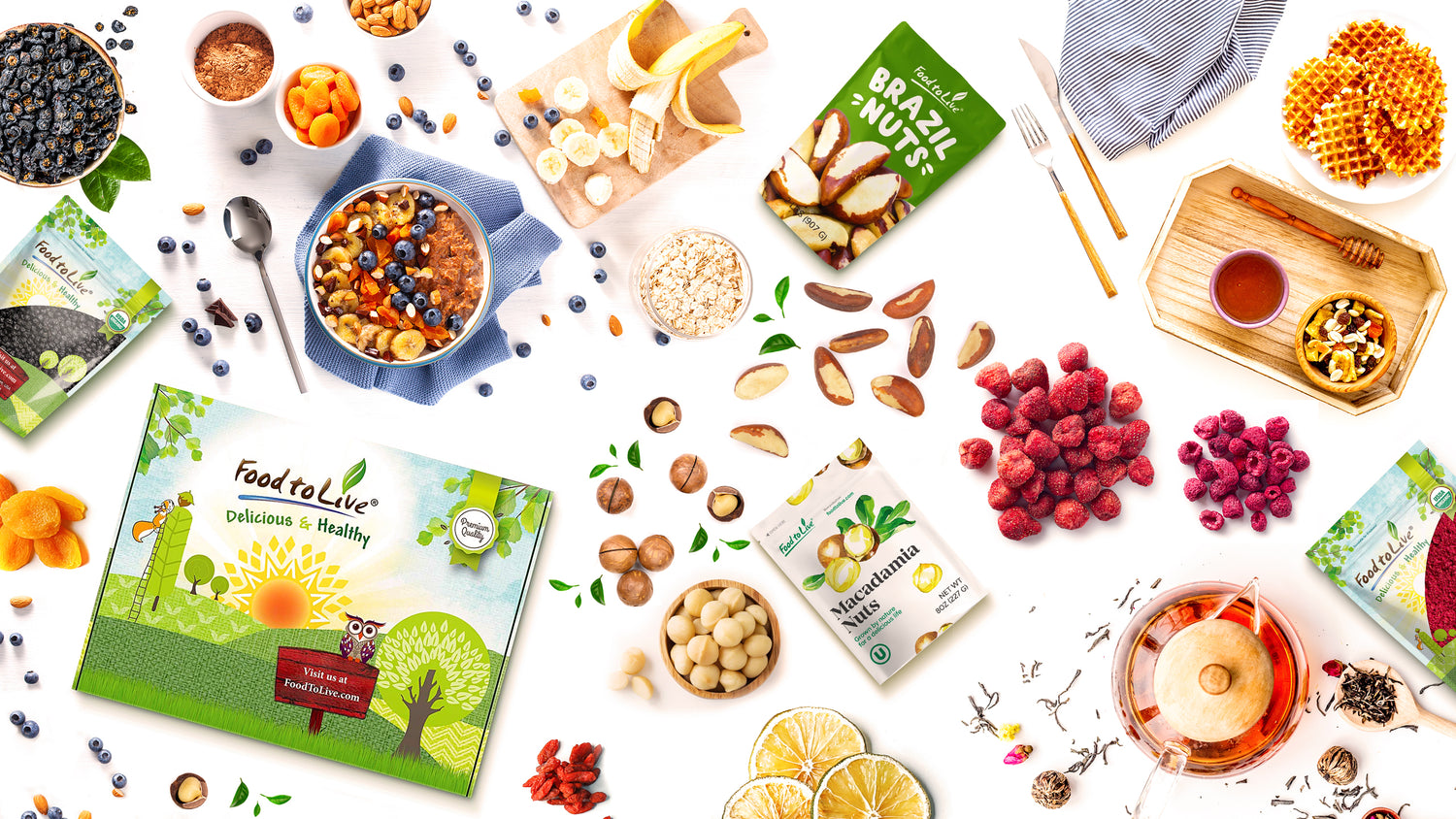 Food to Live was created to give people easy access to delicious and wholesome foods.
We offer a wide range of organic and raw foods that would be a great addition to any diet.
We choose products that can positively impact the body, such as dried fruits, nuts, seeds, grains, powders, flours, spices, and legumes.
Shop more products