Organic Chia Seeds — Black, Vegan, Kosher, Non-GMO, Great for Smoothies, Sirtfood - by Food to Live
Regular price
$0.00 USD
Sale price
$6.99 USD
Unit price
per
Sale
Sold out
Organic Chia Seeds can give you a potent boost of essential vitamins and minerals as well as protein, dietary fiber, omega-3 fatty acids, and other important elements. This food is so nutritious some consider it a superfood.

Chia seeds can be considered paleo due to their health benefits and nutritional value. However, it's advised to include small amounts of seeds and watch your body's reaction to them. Start with 1 spoonful a day. The seeds are gluten-free, so they are safe to use for everyone. Milled or ground seeds will make a great alternative to flour.

Organic Chia Seeds Nutrition Value

Organic Black Raw Chia Seeds from Food To Live ® are extremely good for you because their nutritional value is tremendous. The elements they provide you with include, but aren't limited to:

* Iron
* Calcium
* Zinc
* Phosphorus
* Manganese
* Magnesium
* Thiamine
* Riboflavin
* Niacin
* Folate

The seeds have protein (about 4.6 grams per ounce of seeds) and 9.6 grams of fiber. The seeds don't go bad for years if you store them in a cool, dark, and dry place.

Benefits of Organic Chia Seeds

* They help you lose weight.
A chia seeds weight loss diet is a healthy way to lose some extra pounds. The seeds will help you feel full, thus keeping your appetite under control.
* They promote heart health.
This food is heart-friendly in that it helps lower the levels of 'bad' LDL cholesterol in the blood. It also provides you with omega 3 essential fatty acids that improve your wellbeing as a whole.
* They help you maintain a healthy blood sugar level.
Consuming some chia seed pudding, drink, or other dishes with this food every day can help prevent your blood sugar levels from spiking.

Chia Seeds Side Effects

Please note that omega 3 fats, while incredibly good for your health, also have a mild blood-thinning effect. As black chia seeds provide you with a boost of this vital nutrient, you should be careful and warn your doctor about eating these seeds before a surgery. In some people, consuming large amounts of these seeds may lower blood pressure or cause bloating. Eat 2 tablespoons per day and you should be safe as well as able to enjoy all nutritious benefits of chia seeds.

People allergic to mustard and sesame seeds may also be allergic to this food.

Chia Seeds Recipes and Uses

Chia seeds are used for making a great number of dishes. A chia smoothie is the most popular way to consume this superfood. Put about 1 spoonful of seeds in your smoothie.

There are dozens of other interesting recipes you can explore. You can sprinkle them on salads, desserts, and sandwiches, use in baking, add to stews, and even make some chia drinks.

Chia seeds don't have to be ground, but this way they will be easier for the body to digest.
Dogs can have these seeds, so you can mix some chia powder with pet food. However, add only a little and start slow to help your pet get used to the new product.
WARNING: Consuming this product can expose you to chemicals including Lead, which is known to the State of California to cause cancer and birth defects or other reproductive harm. For more information go to www.P65Warnings.ca.gov/food
Shipping & Returns

Shipping Time: Most orders received before 3:00 PM EST will ship not later than the next business day, provided the product ordered is in stock. Most orders received after 3:00 PM EST will ship not later than the second business day. Orders are not processed or dispatched on Sunday. For more information check our Shipping & Return Policy
Storage

Store in a cool,dry place away from Moisture, Light, Oxygen
Share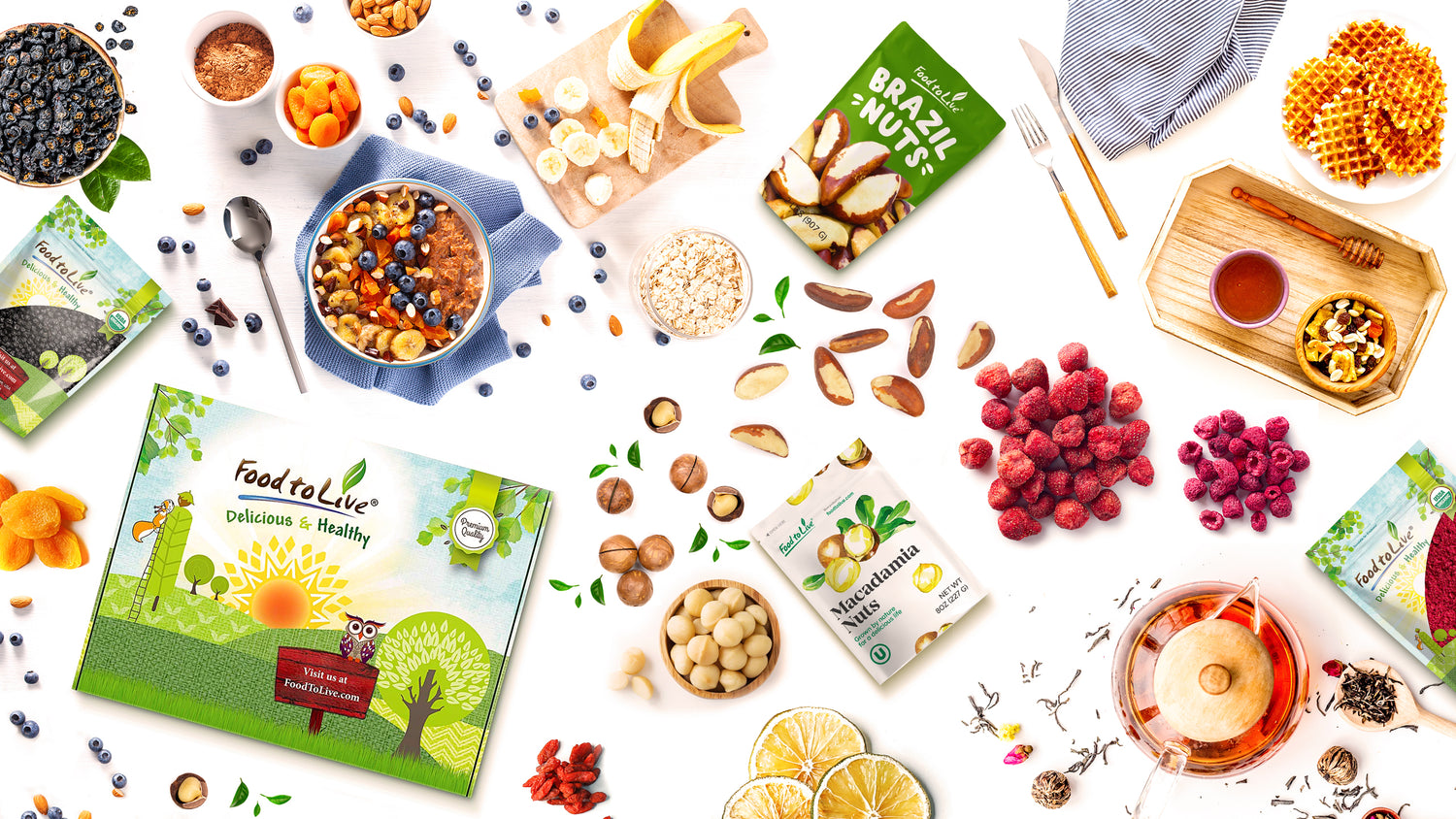 Food to Live was created to give people easy access to delicious and wholesome foods.
We offer a wide range of organic and raw foods that would be a great addition to any diet.
We choose products that can positively impact the body, such as dried fruits, nuts, seeds, grains, powders, flours, spices, and legumes.
Shop more products