Organic Clover Sprouting Seeds - Great for Sprouts, Microgreens, Gardening, Food Storage, Seeds in Bulk to Plant, Non-GMO, Kosher - by Food to Live
Regular price
$0.00 USD
Sale price
$17.99 USD
Unit price
per
Sale
Sold out
Food To Live Organic Clover Seeds are toxins, pathogens, and GMO-free. They come from North America farmers and are perfect for growing organic clover sprouts. Rich in protein, fiber, phytonutrients, and antioxidants, these sprouts are a great addition to any diet. They are also low in calories and contain no fats.

Organic clover seeds are edible, although they can be hard to digest, so it's best to sprout them. Any part of the clover plant is edible, and many people enjoy chewing red clover blossoms. The leaves of mature plants can be eaten when cooked, but they have a peculiar taste, so beware. Note that rabbits enjoy clovers particularly and these greens are a very popular fodder.

The best way to enjoy numerous health benefits of organic clover seeds is to sprout them to get a bunch of delicious microgreens. In this form, they are rich in vitamin C, folate, iron, and calcium, but contain varying amounts of most other essential nutrients.

Today many homeowners consider clover a weed. However, white and red clover used to be a regular part of the American lawn until about 50 years ago. Clover plants are a type of legumes, which means they can 'charge' the soil with nitrogen. These greens act like natural fertilizers and will benefit your garden.

Some homeowners are wary of clover mites, but these pests can occur on any plant, not only clovers. They aren't dangerous, don't bite, and don't deal any damage to a building. However, they feed on plants and can cause a lot of harm to the garden. You can get rid of them using specialized insecticides or by hiring a professional service.

Red Clover: Fertility Effects

Red clover blossoms are considered a women's herb because they contain phytoestrogens. These are chemical compounds that act similar to the female hormone estrogen. They don't have much of an effect on fertility, and you'll have to consume a lot of clover sprouts to experience any significant shift in the estrogen levels.

However, clover tea and even sprouts are known to help alleviate the unpleasant symptoms of PMS and menopause.

How to Sprout Organic Clover Seeds

Organic Clover Seeds from Food To Live have an excellent germination rate. Don't worry about ordering them in winter. Even in the unlikely occurrence of the seeds freezing on the way to your home, they can grow just fine. In fact, you should store them in the freezer to extend the product's shelf life to its maximum.

To sprout our Organic Clover Seeds, rinse them and soak in cool water (60-70F) for 8-12 hours. Then rinse and drain thoroughly. Place your organic clover seeds in a sprouter or a glass jar covered with some muslin cloth. The latter fix in a bowl so that it stays at an angle to allow smooth airflow.

Rinse and drain the seeds every 8-12 hours and put the sprouter in place with some sunlight (indirect!) on day 4. You should have adequately grown microgreens by day 6. Keep them in an airtight container in the fridge for up to 5 days.
Shipping & Returns

Shipping Time: Most orders received before 3:00 PM EST will ship not later than the next business day, provided the product ordered is in stock. Most orders received after 3:00 PM EST will ship not later than the second business day. Orders are not processed or dispatched on Sunday. For more information check our Shipping & Return Policy
Storage

Store in a cool,dry place away from Moisture, Light, Oxygen
Share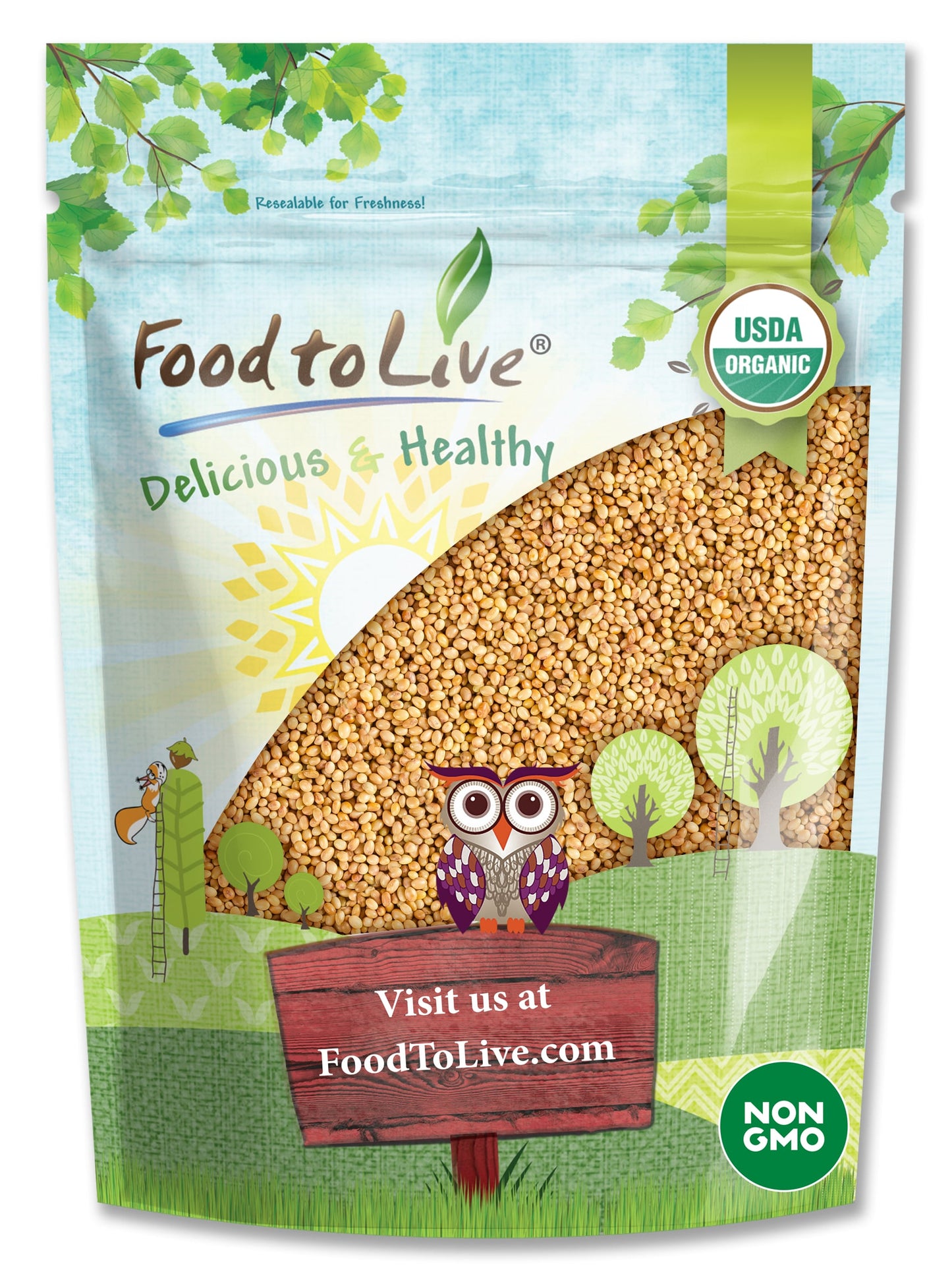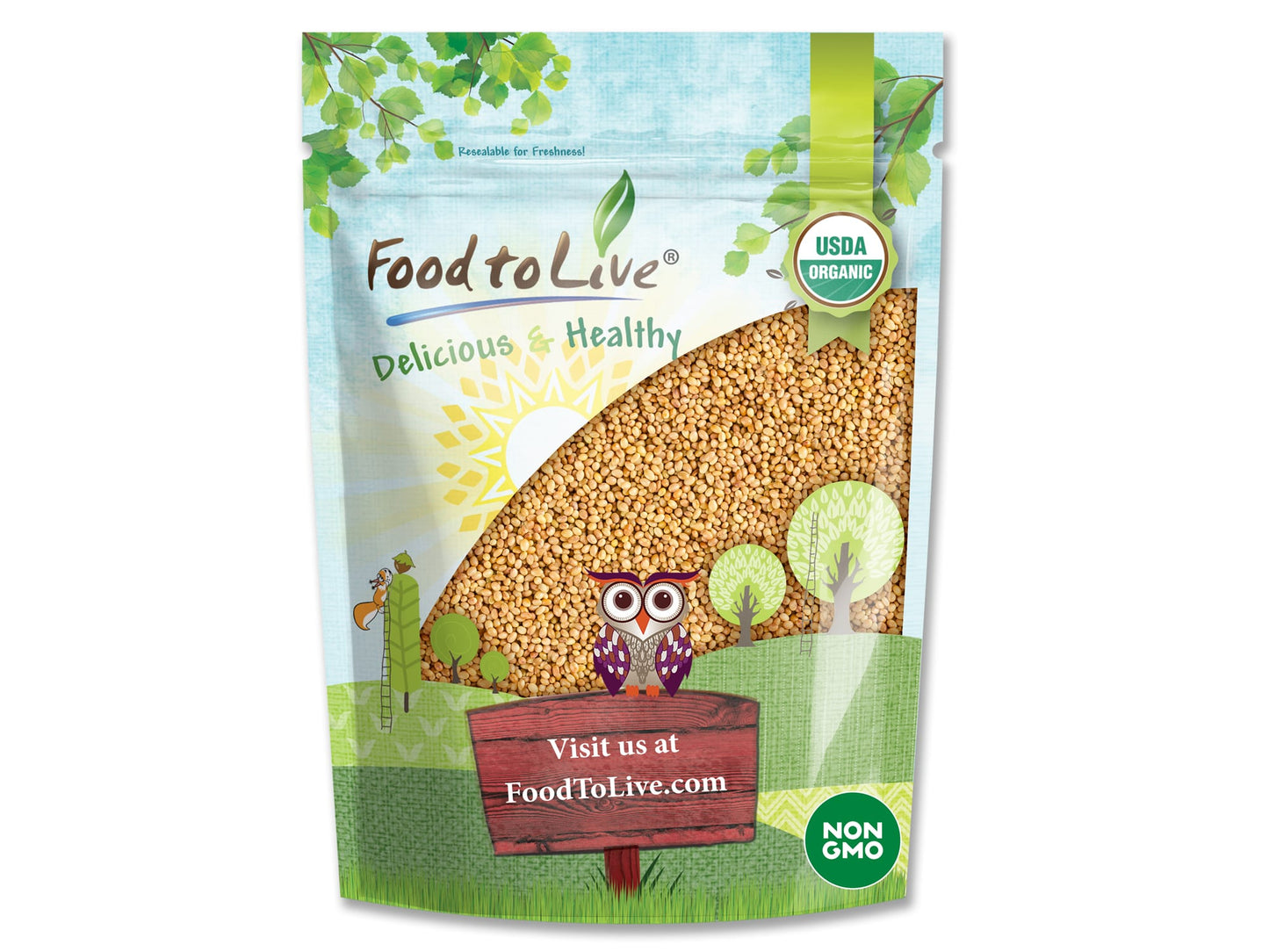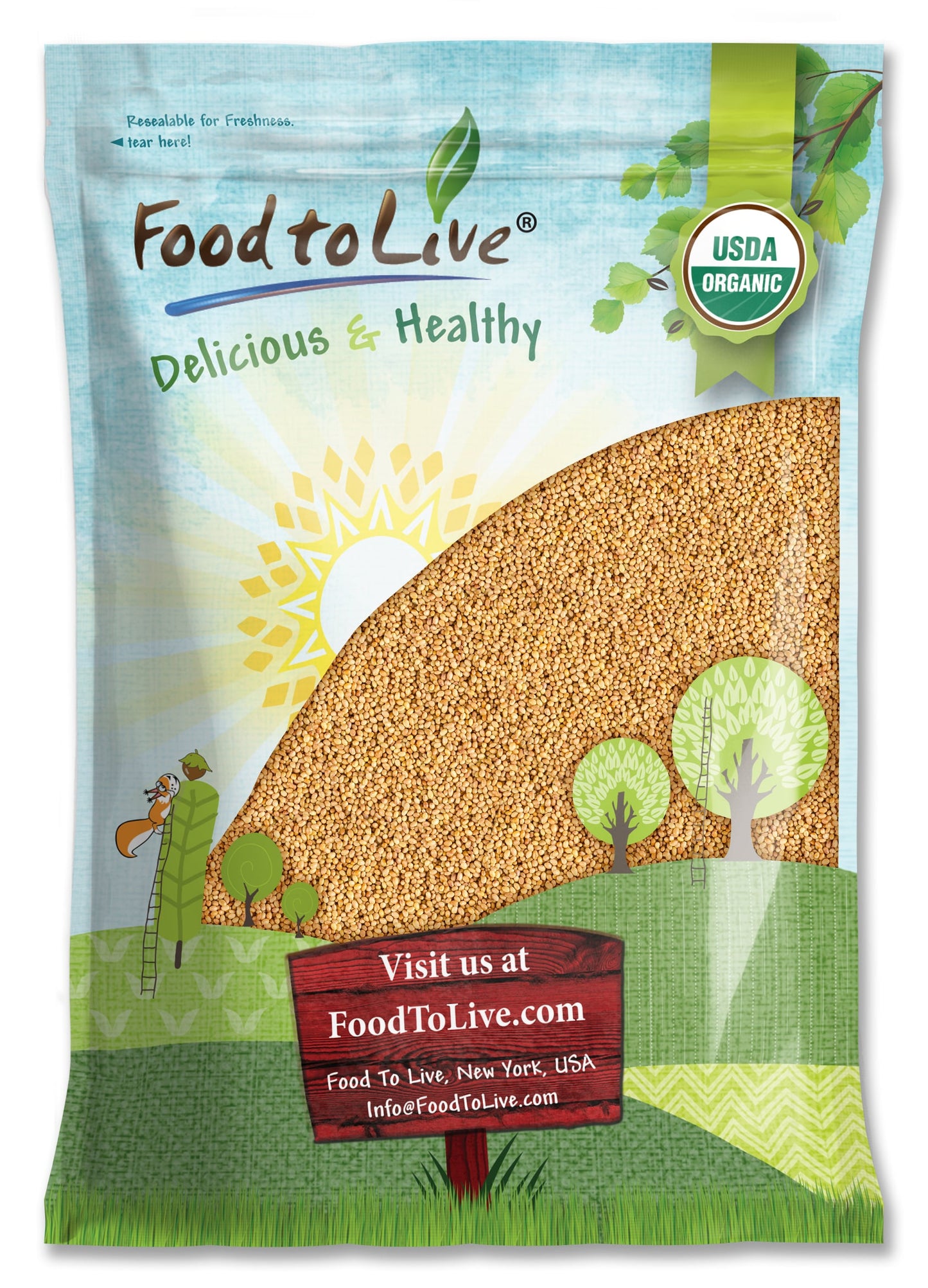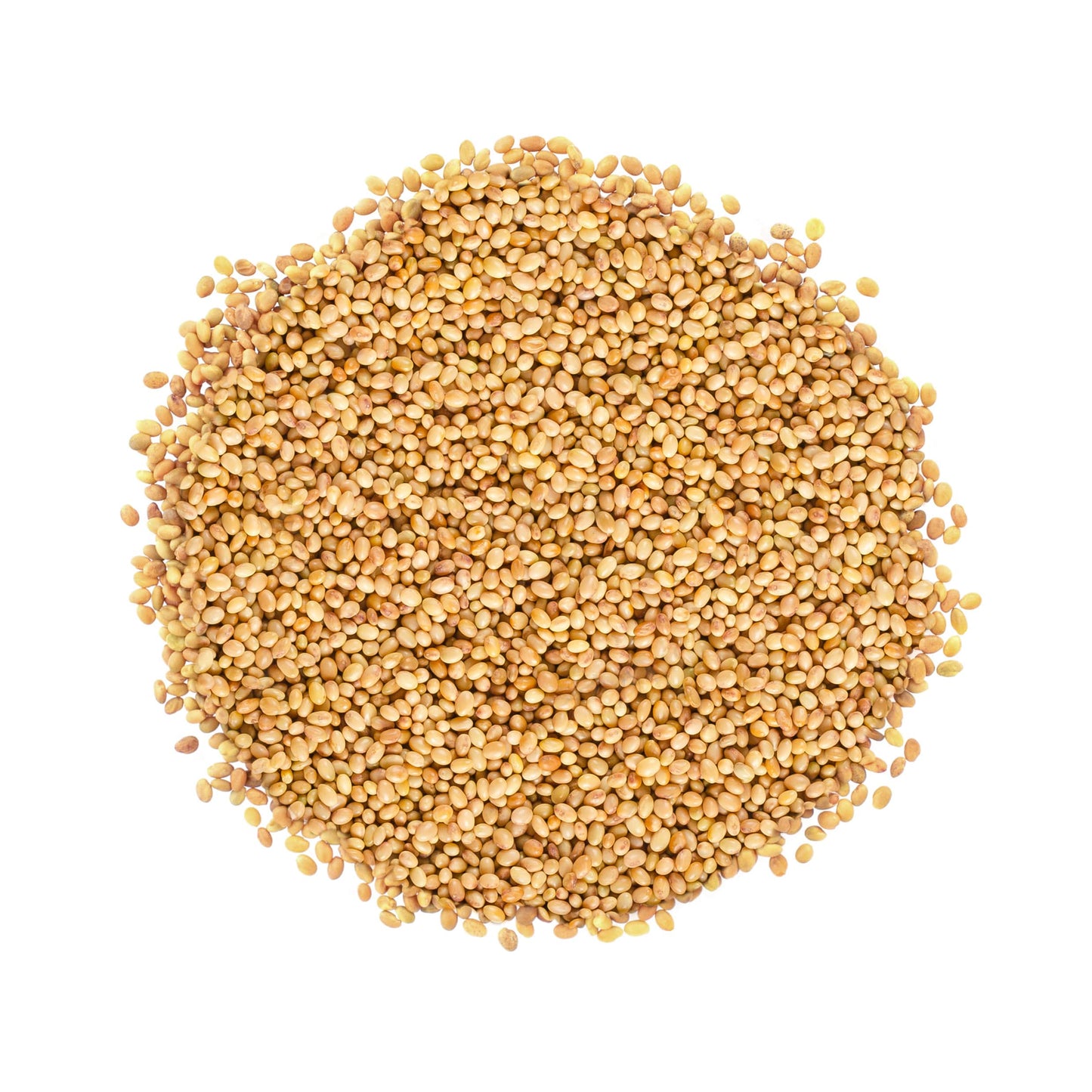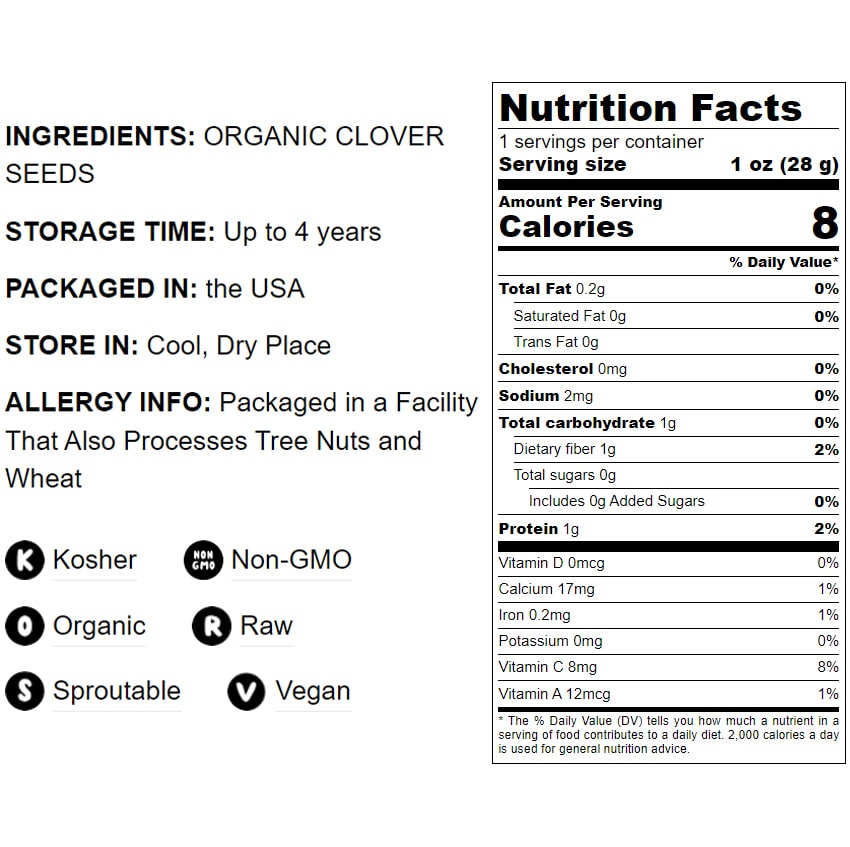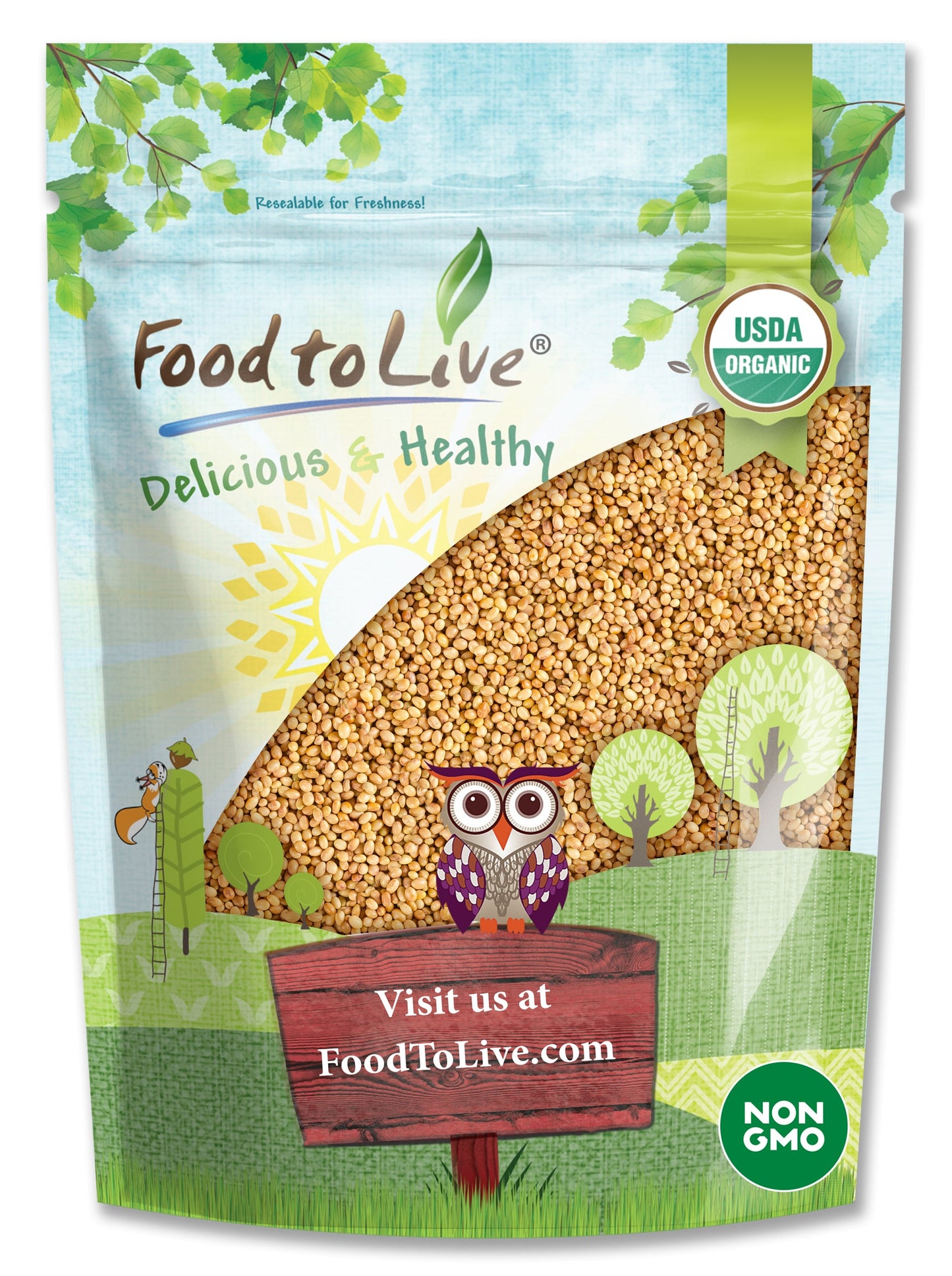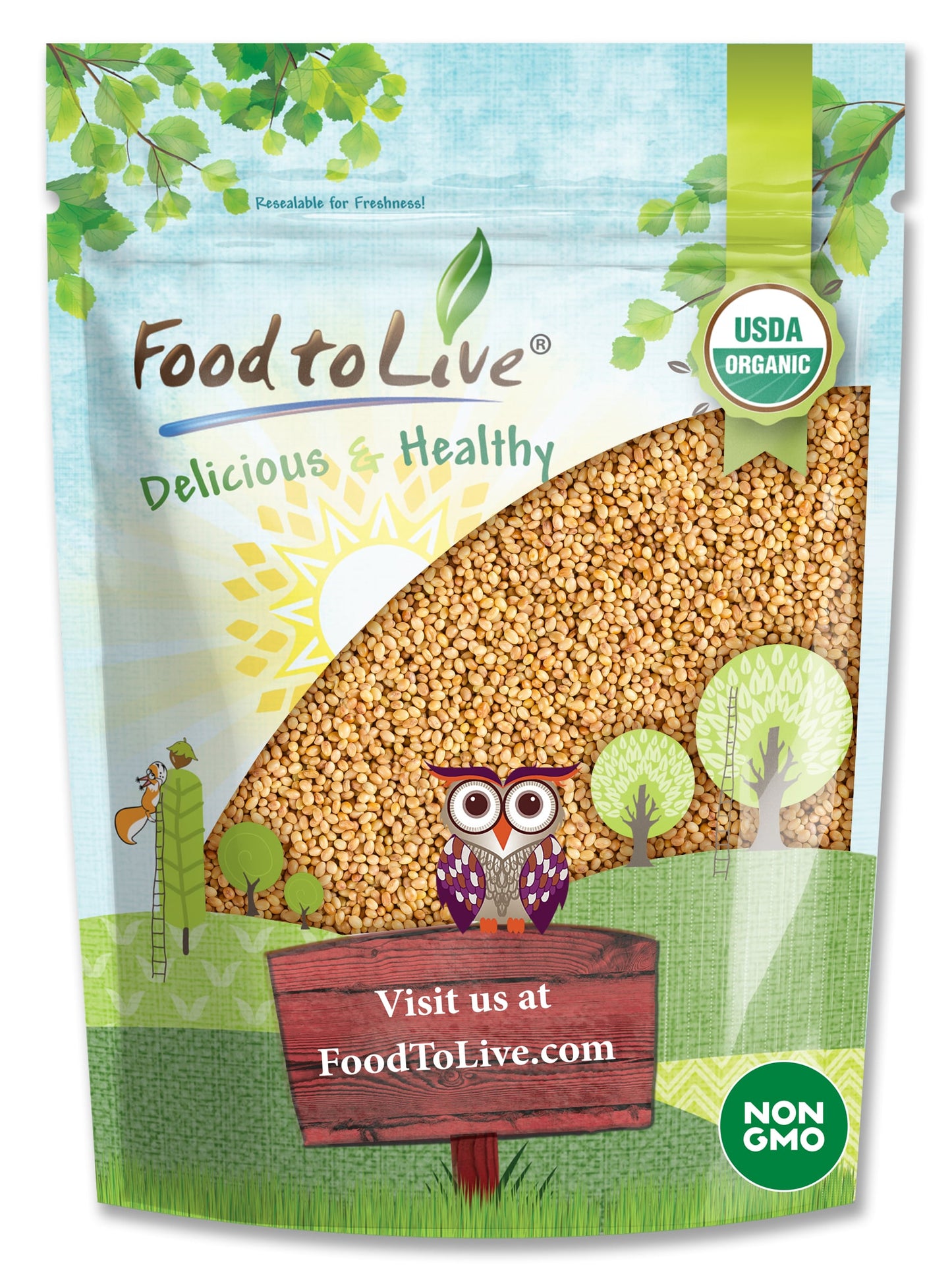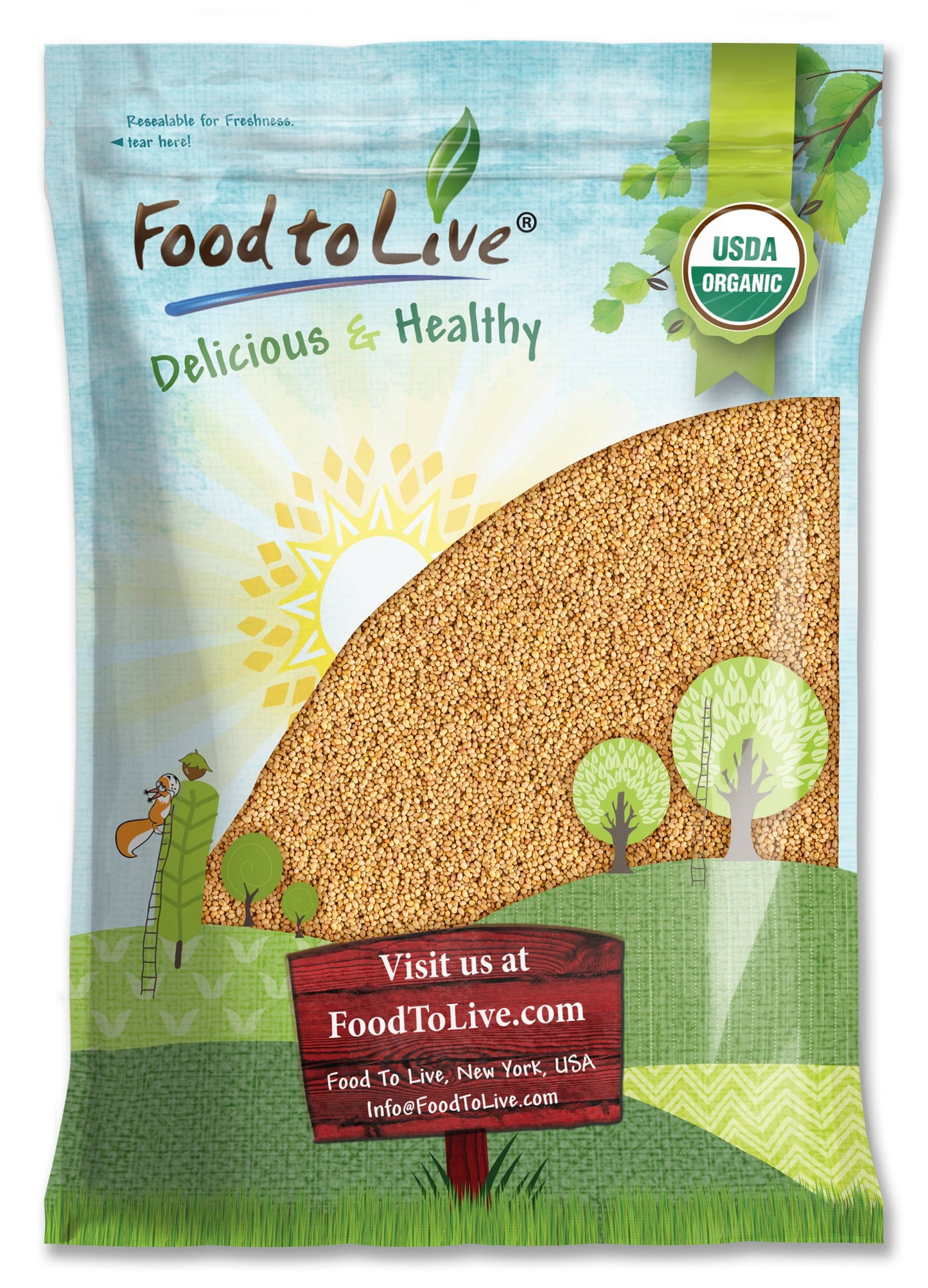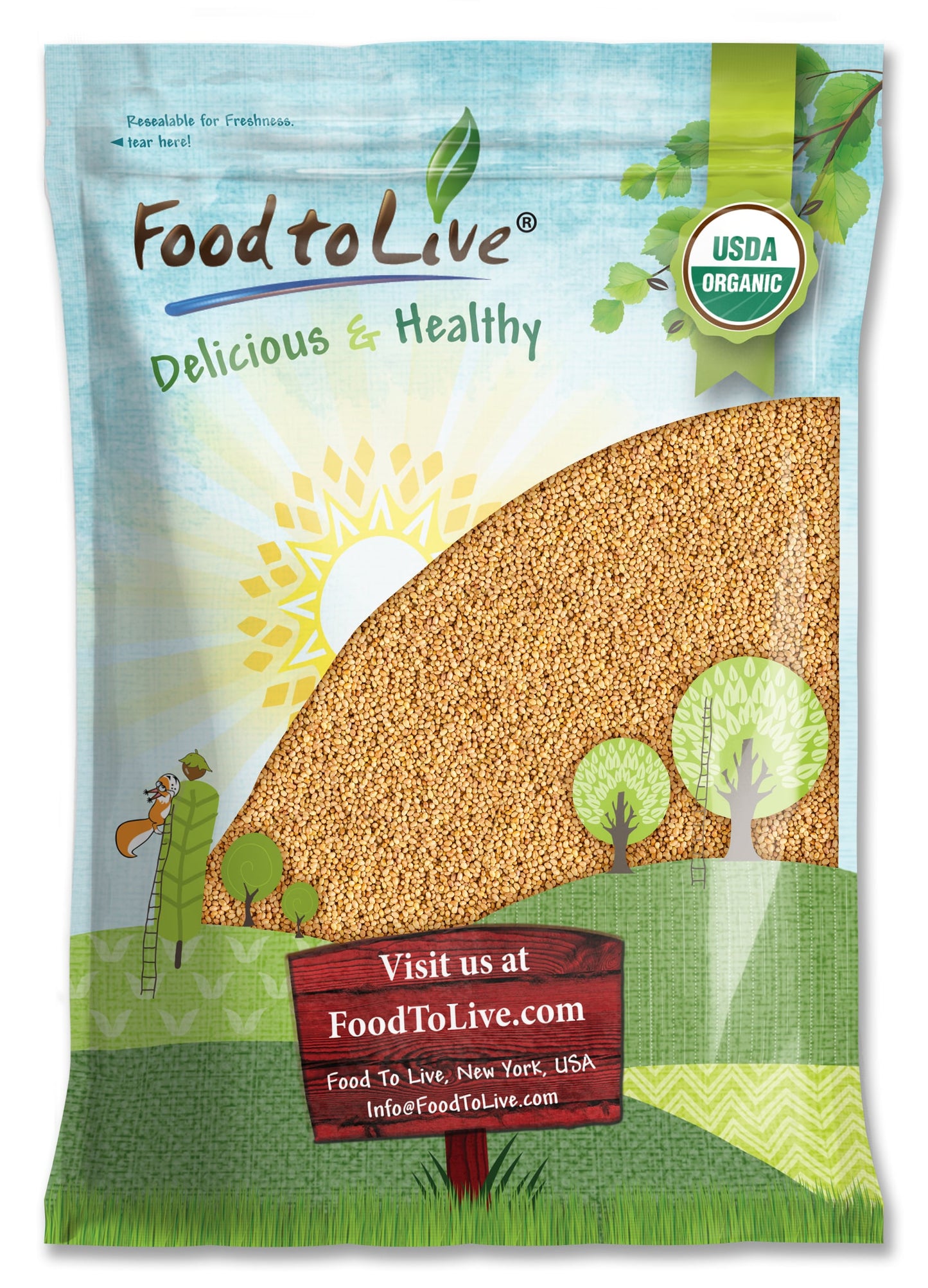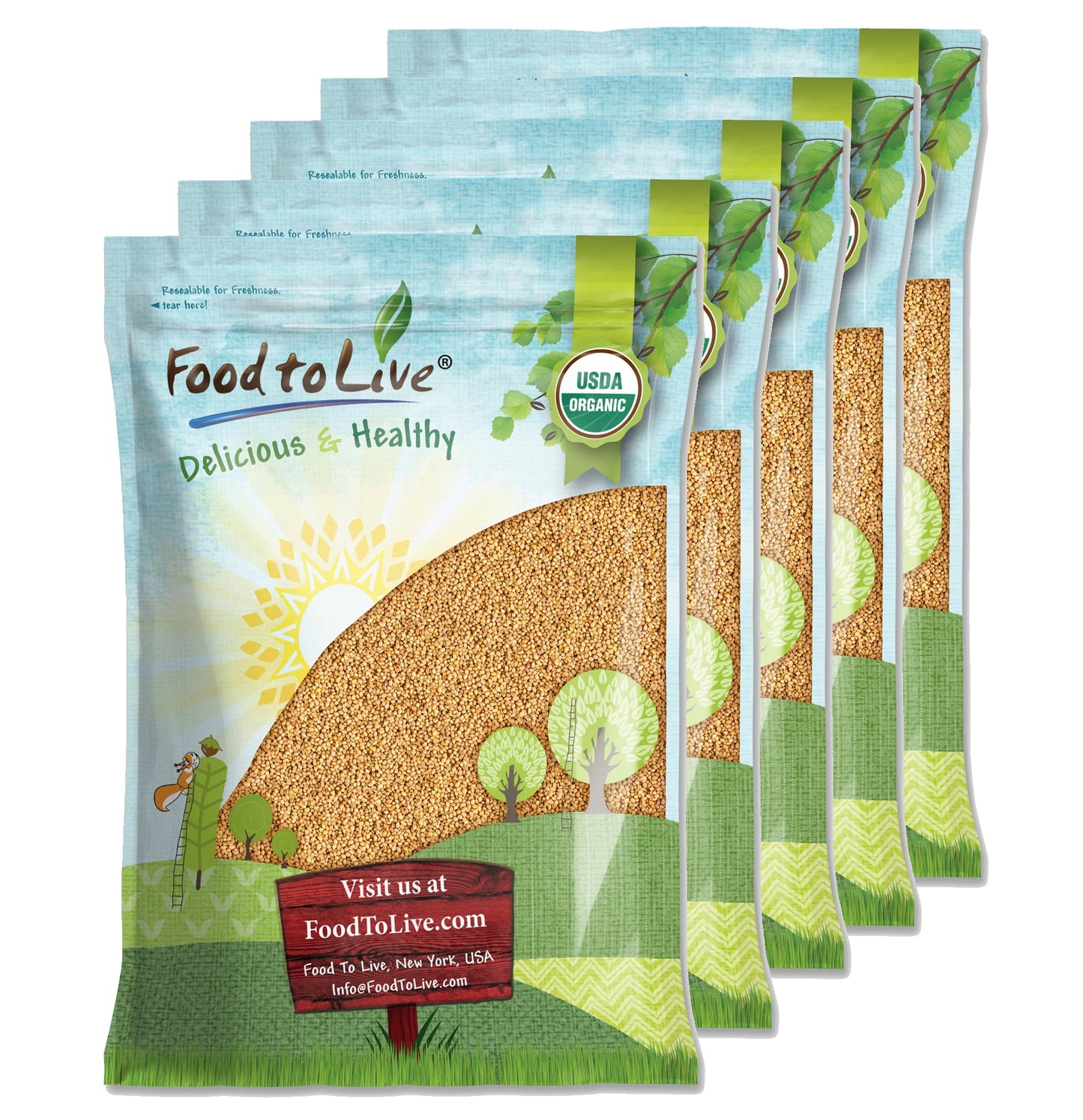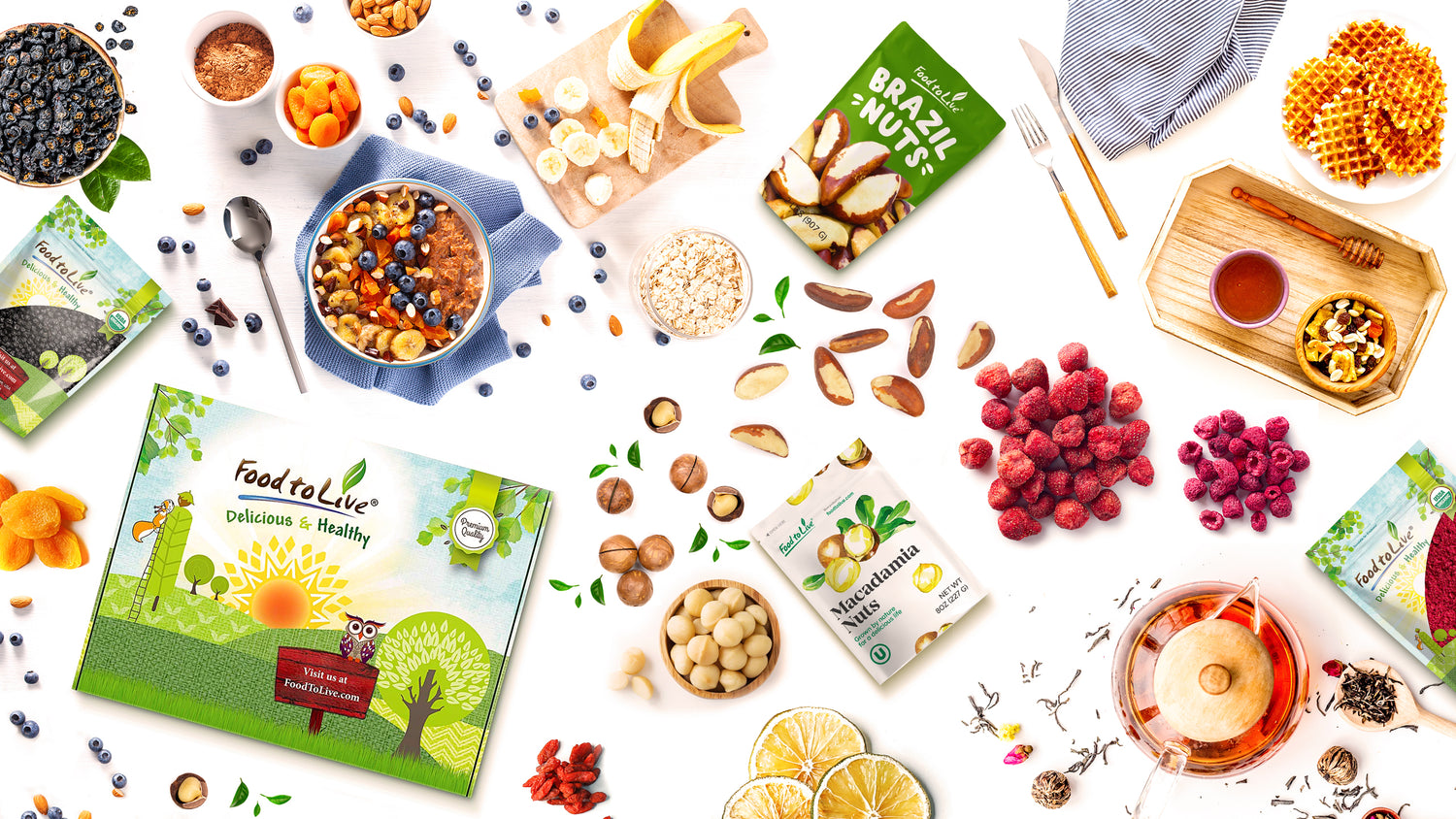 Food to Live was created to give people easy access to delicious and wholesome foods.
We offer a wide range of organic and raw foods that would be a great addition to any diet.
We choose products that can positively impact the body, such as dried fruits, nuts, seeds, grains, powders, flours, spices, and legumes.
Shop more products