Organic Dark Red Kidney Beans - Non-GMO, Kosher, Raw, Sproutable, Vegan - by Food to Live
Regular price
$0.00 USD
Sale price
$84.49 USD
Unit price
per
Sale
Sold out
Kidney beans are great for your health. This fact has been proven by many studies, and many health organizations advise having a few servings of legumes per week. Organic Kidney Beans, in particular, are a fantastic choice for your regular fix of these foods because they taste great and can be used in many recipes.

Kidney Beans: Benefits and Uses

Health benefits of kidney beans are numerous, but the most famous of them come from the fact that this food is rich in fiber and proteins. They also fill you up with starchy carbs that prevent blood sugar spikes. It means that people who have diabetes can include kidney beans in their diet.

Kidney beans are legumes, which means that they are seeds of a pod plant. However, they may act as either vegetables or protein sources in your meal plan. People who eat meat or get protein from some other sources can consider a ½ cup of cooked kidney beans as one of the daily vegetable servings.

Vegans and vegetarians can use them as a source of protein as a cup of cooked beans contains 15 grams of it. Kidney beans have a huge advantage over animal-based protein foods because the amino acids you get from them are easier for the body to digest. Therefore, even athletes and bodybuilders, who need to control their muscle mass more efficiently, will benefit from eating kidney beans regularly.

You can enjoy this food in a great number of ways. Try some kidney bean soup and salad as both are rather filling and delicious. Beans can be combined with any vegetables so that you can incorporate them into your favorite recipes with ease. You also should try making some kidney beans curry as it tastes incredible.

Kidney Beans: Nutrition Facts

Like all legumes, Organic Beans from Food To Live provide you with a variety of essential minerals and B vitamins, alongside protein and fiber. They are particularly rich in:

* Copper
* Iron
* Potassium
* Manganese
* Phosphorus
* Magnesium

A cup of cooked beans contains less than a gram of fat so that this food can be included in any weight management plan. In fact, it can help you achieve your goals faster because the carbs you get from the beans digest slowly. It helps control your hunger.

Quick Beans Recipe

Usually, legumes should be soaked in cold water overnight before cooking (at least 8 hours). However, if you forgot to prepare them or just want to enjoy some bean-dish right now, you can speed up this process.

Try this simple kidney beans recipe:

1. Rinse the beans and put them in a pot filled with water (2'' of water over the beans).
2. Bring to a boil and leave for one minute.
3. Remove from heat and cover the pan with a lid.
4. Leave for 1 hour and drain.
5. Use the beans in your recipe.

Tips for Storing Beans

Food To Live Organic Kidney Beans will keep for quite a few months as long as you ensure they stay dry. Always store them in an airtight container. Refrigerate the pack to increase shelf life or put them in the freezer where they will last for years.
Shipping & Returns

Shipping Time: Most orders received before 3:00 PM EST will ship not later than the next business day, provided the product ordered is in stock. Most orders received after 3:00 PM EST will ship not later than the second business day. Orders are not processed or dispatched on Sunday. For more information check our Shipping & Return Policy
Storage

Store in a cool,dry place away from Moisture, Light, Oxygen
Share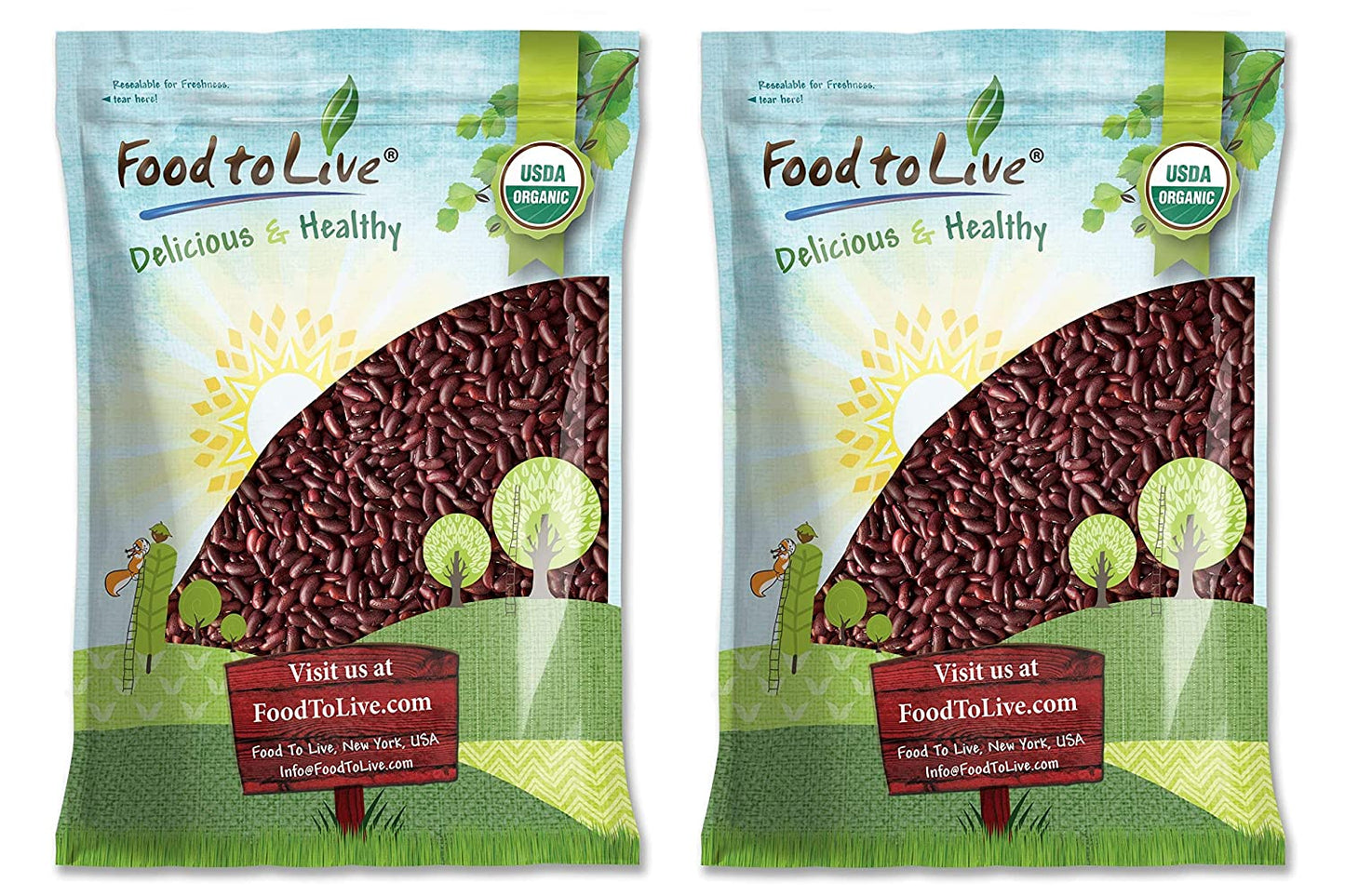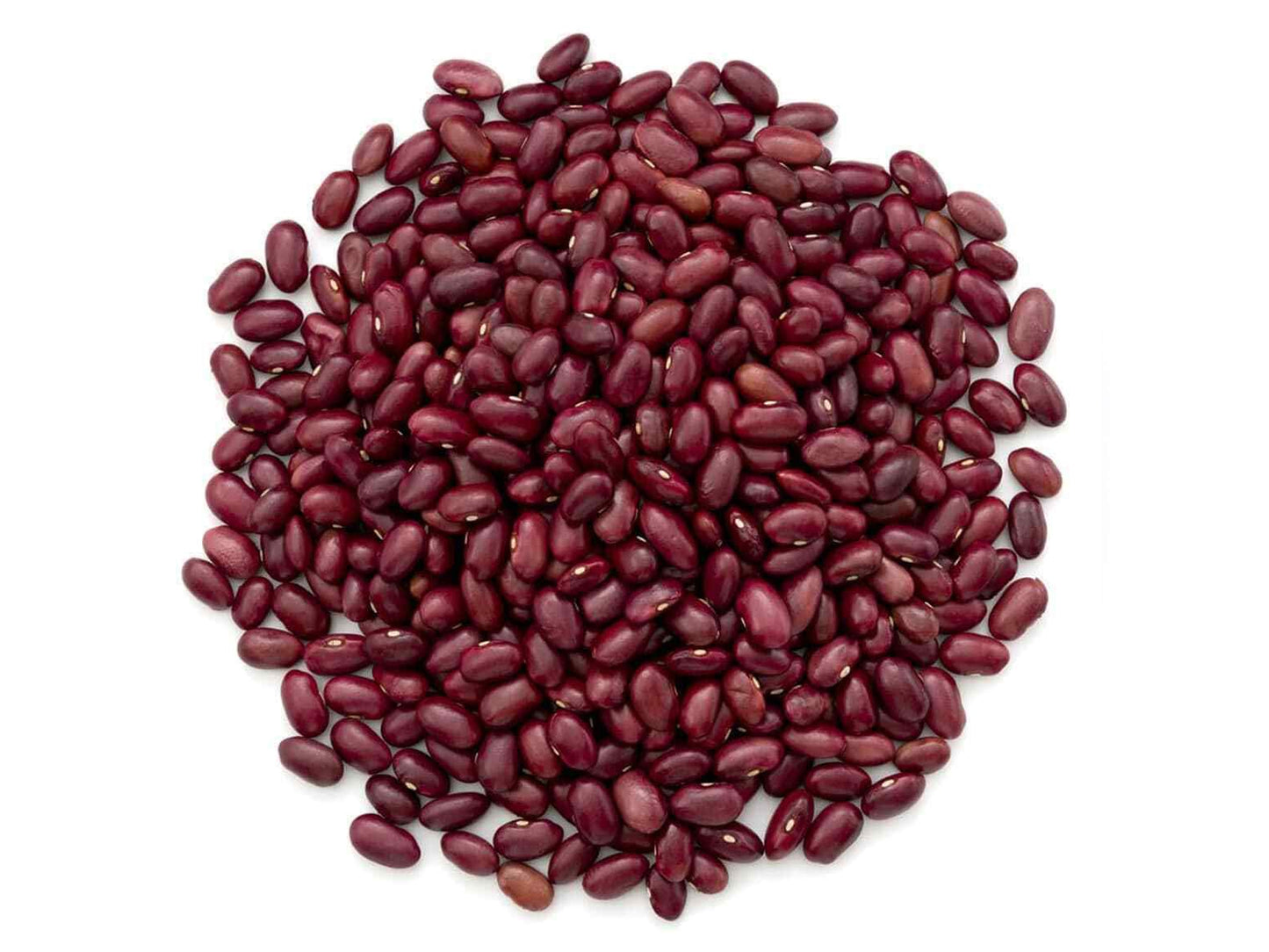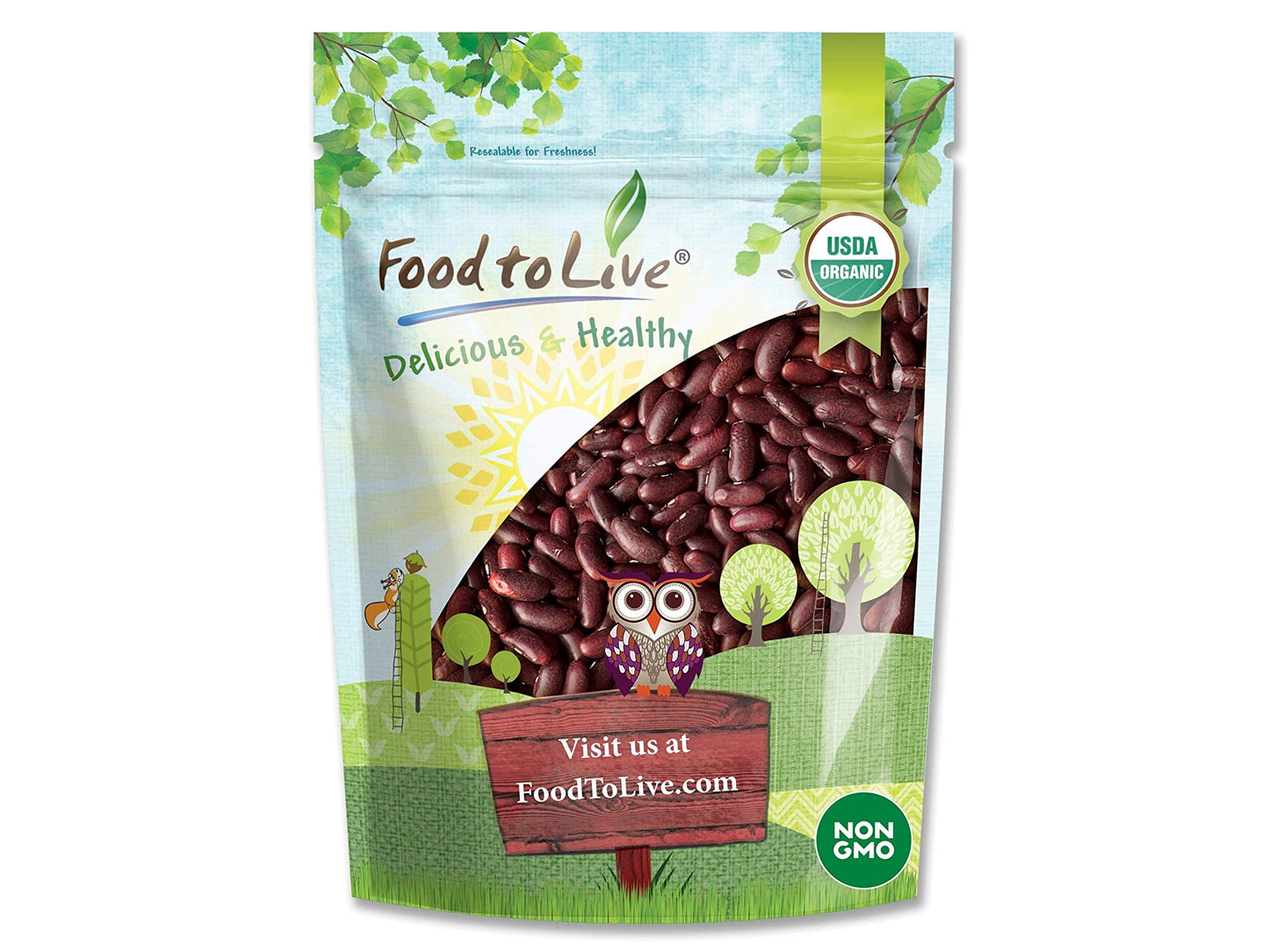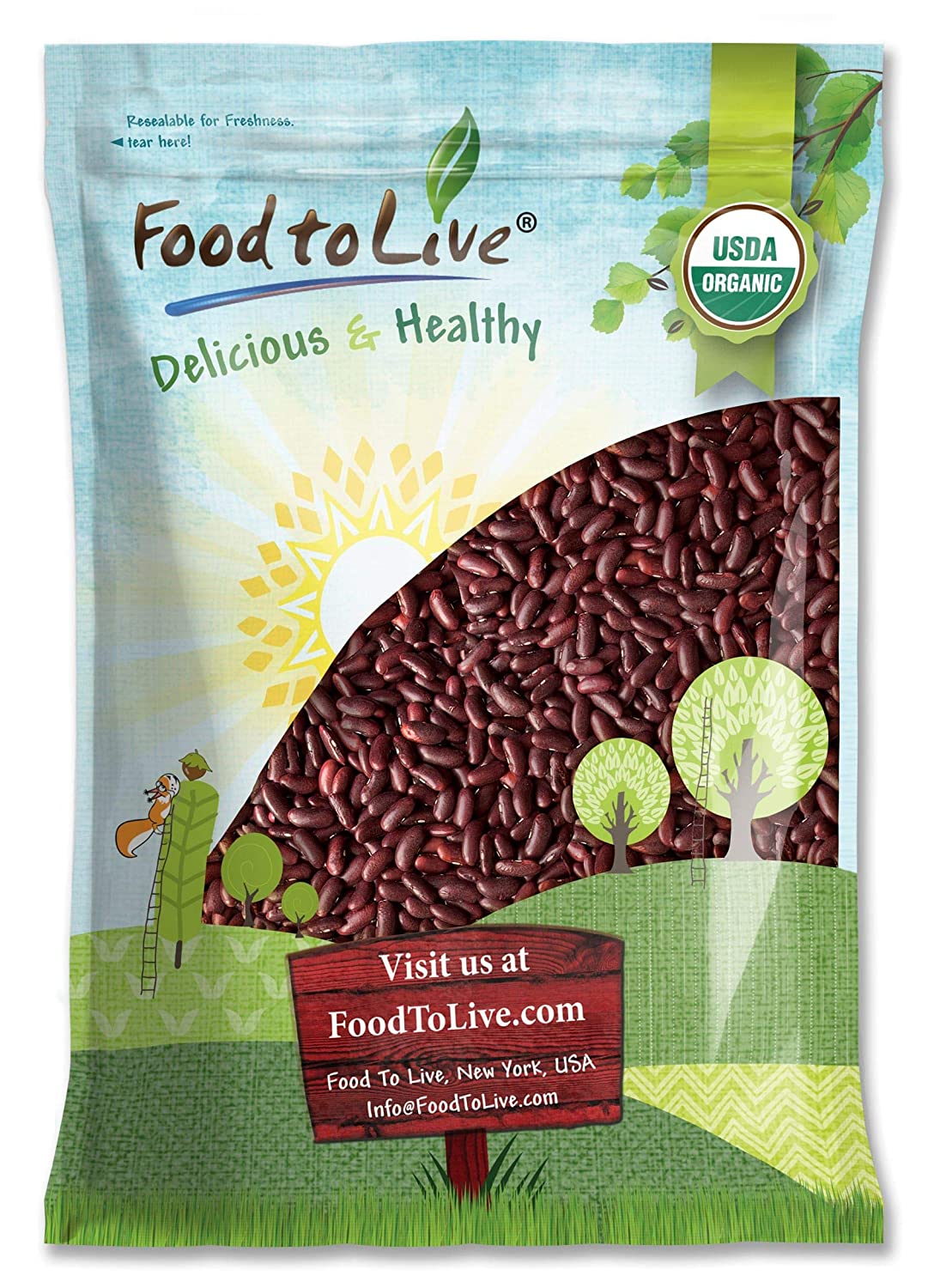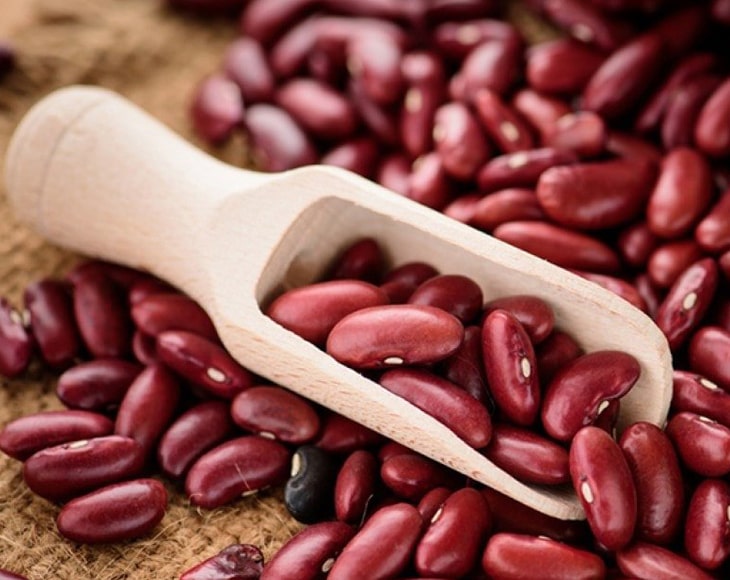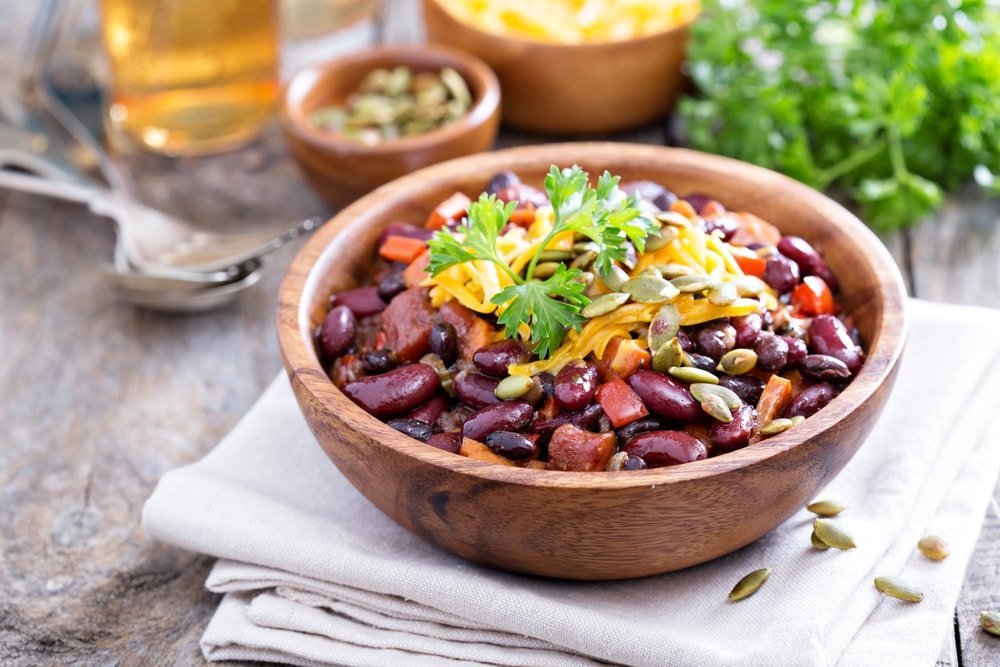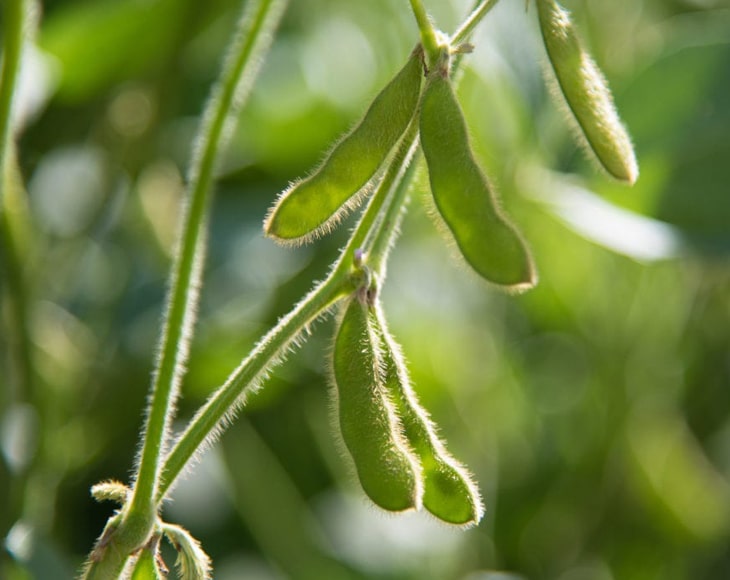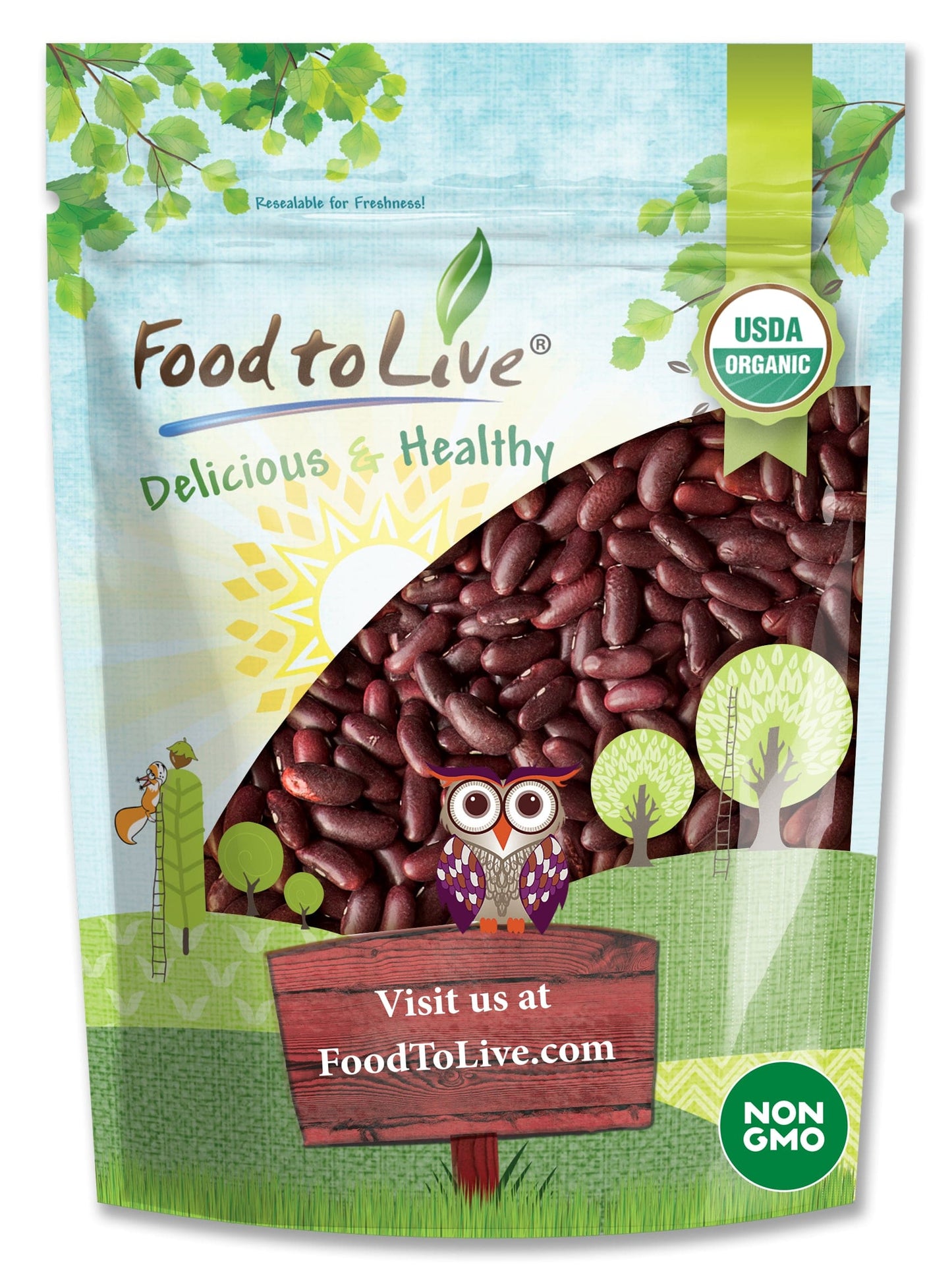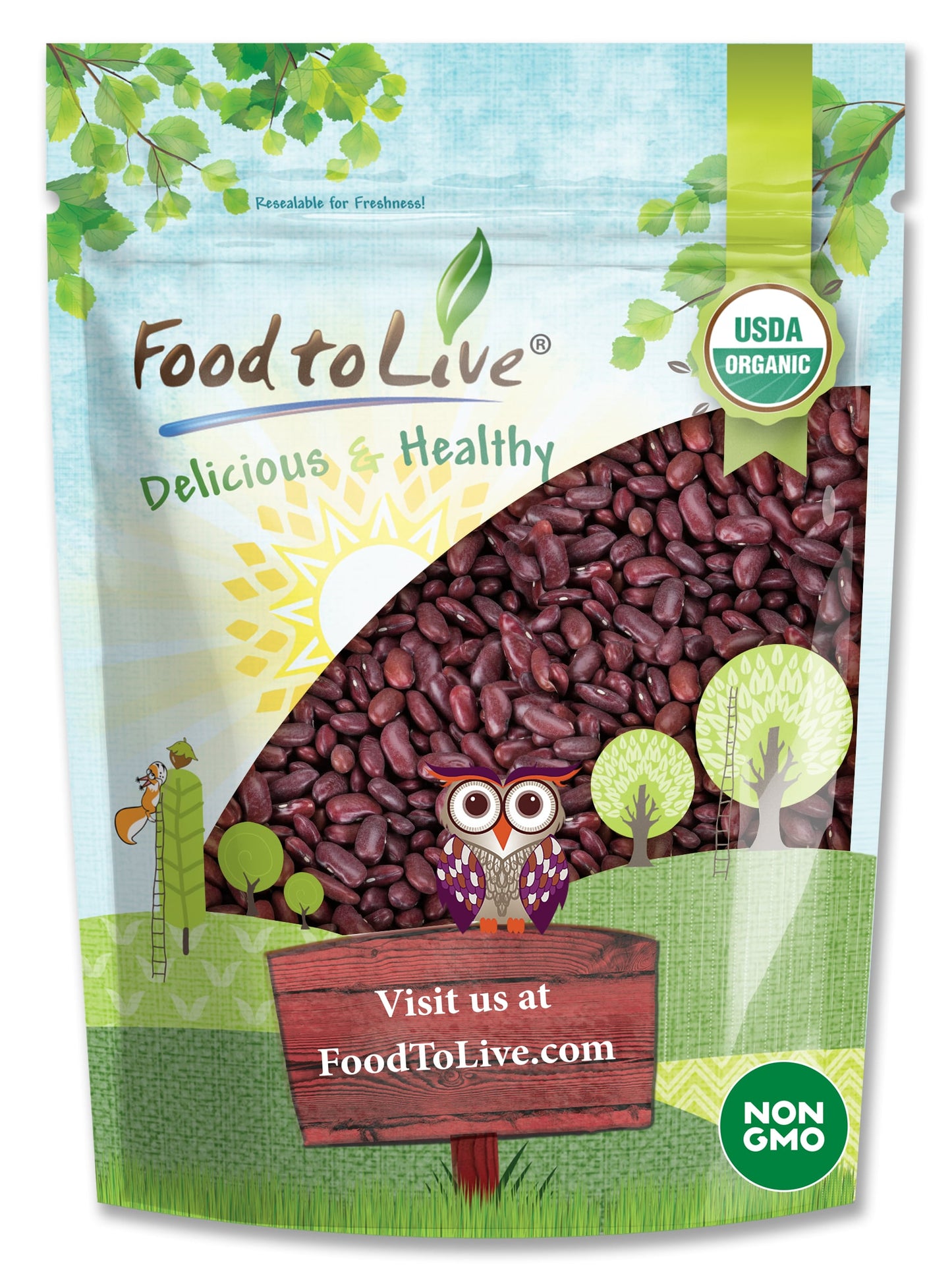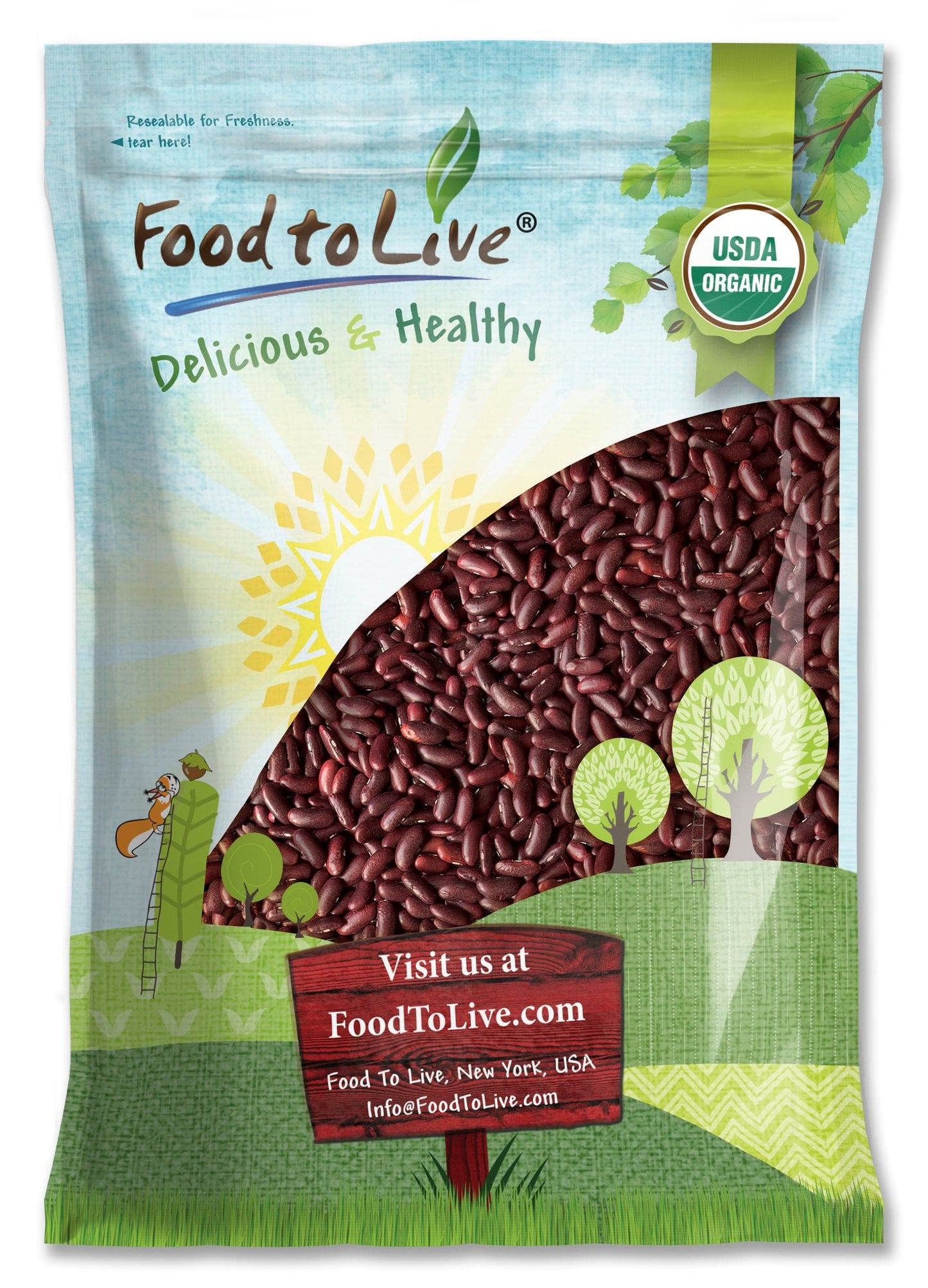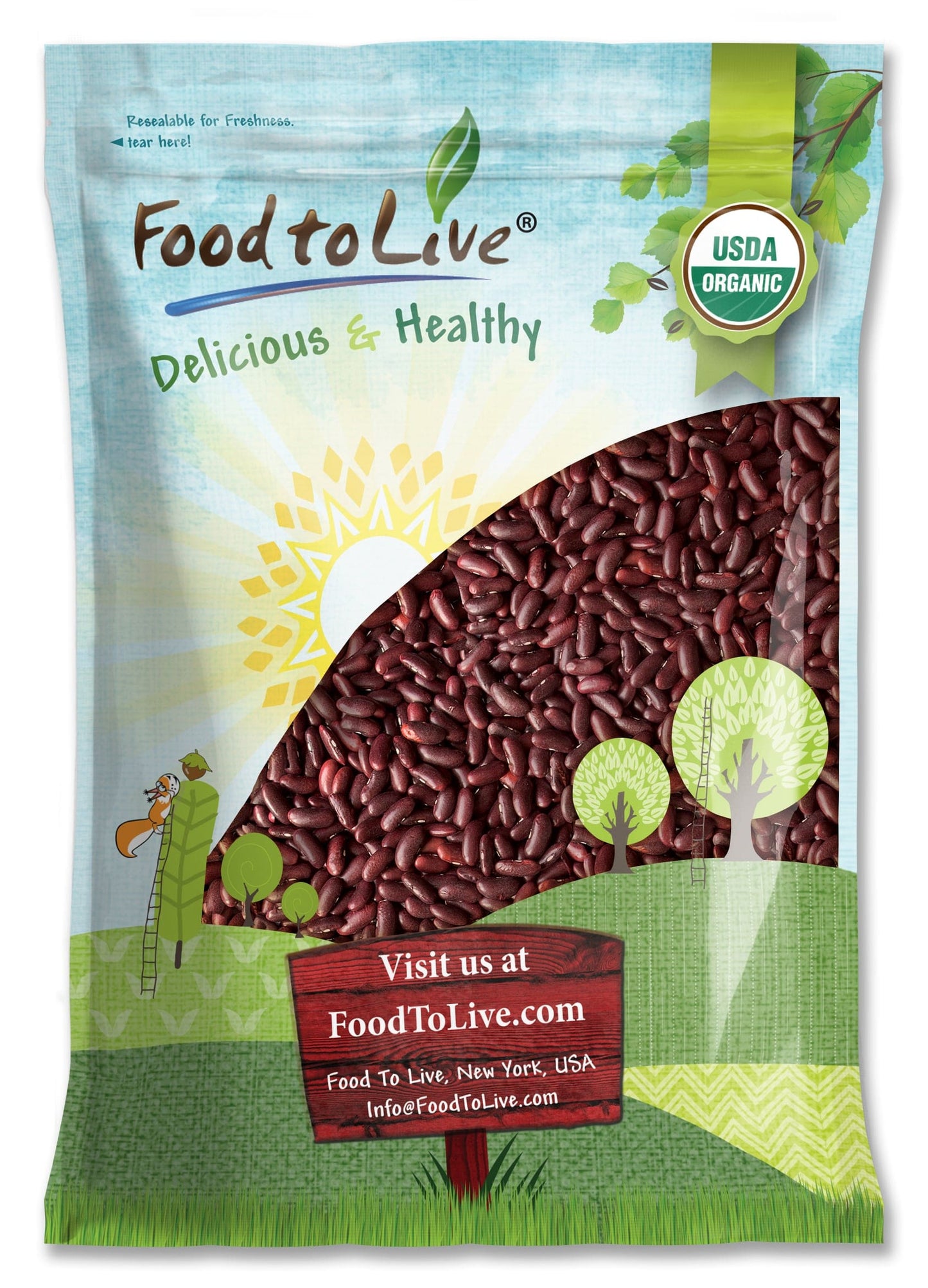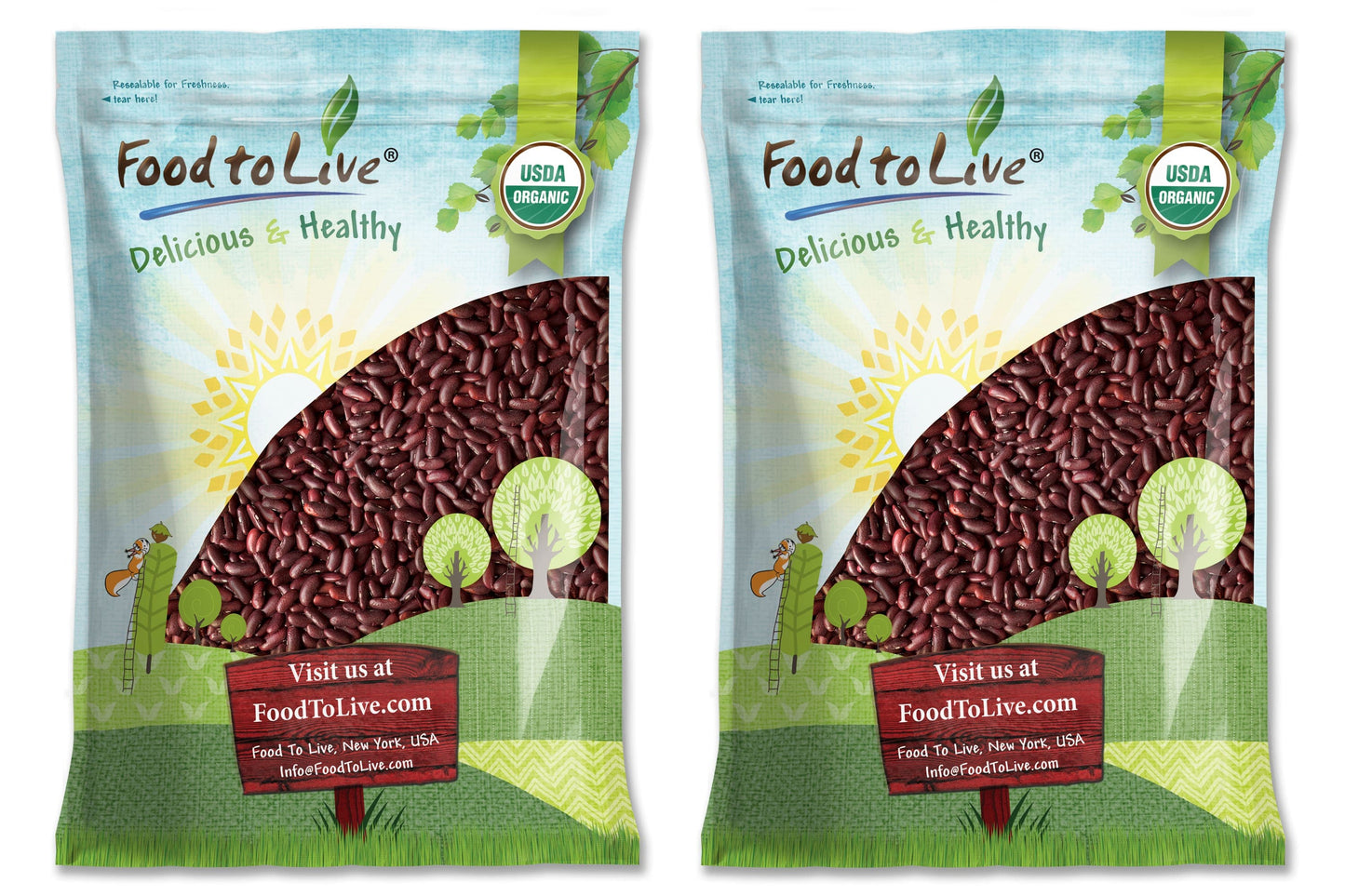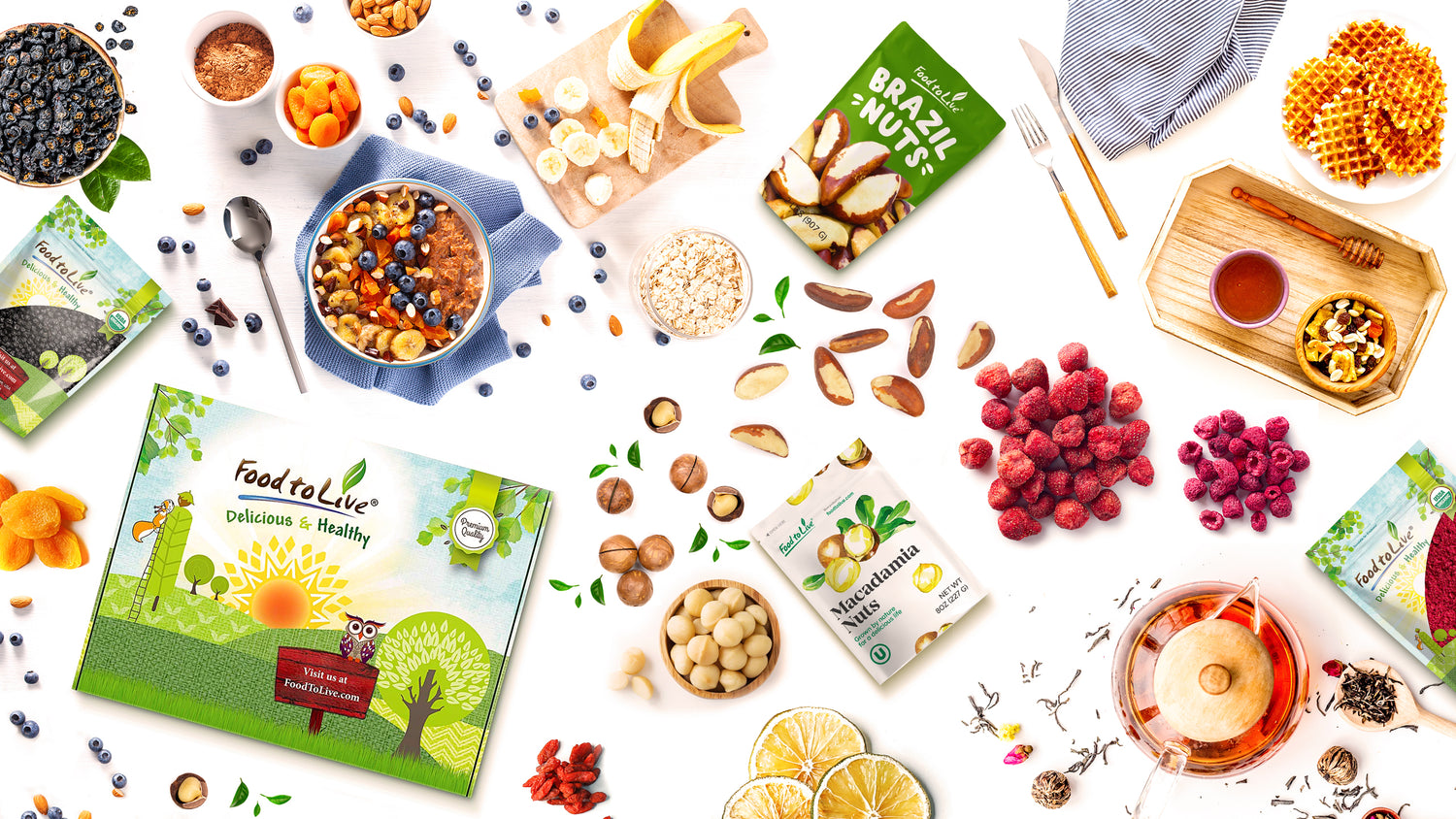 Food to Live was created to give people easy access to delicious and wholesome foods.
We offer a wide range of organic and raw foods that would be a great addition to any diet.
We choose products that can positively impact the body, such as dried fruits, nuts, seeds, grains, powders, flours, spices, and legumes.
Shop more products