Organic Dried Black Currants - Non-GMO, Raw, Vegan, Bulk - by Food to Live
Regular price
$999.00 USD
Regular price
$0.00 USD
Sale price
$999.00 USD
Unit price
per
Sale
Sold out
Dried Black Currants from Food to Live are processed with extreme care to ensure the fruit's maximum nutritional value. We guarantee the quality of our products and hope you'll enjoy our dried black currant berries.


Dried Black Currants Nutrition and Calories Info
Dried blackcurrant vitamin C content is the number 1 reason this berry became so popular. The fruit contains four times this nutrient compared to oranges and vitamin C.
In addition to vitamin C, dried black currant berries also provide you with Calcium, Iron, Manganese, and Copper.
It also has less sugar than an average dried fruit. A regular serving of about ¼ cup gives you 4 grams of dietary fiber and 24 grams of carbs. It means that you get a boost of energy without a dangerous glucose spike.
.
Dried Black Currants: Health Benefits for You


Due to the dried black currants' nutritional value, eating them regularly maintains your overall wellbeing. It will also be useful for keeping your diet well balanced, especially when you are on a trip. Be sure to include dried black currants into your trail mix to get the health benefits these berries offer anywhere.
The extremely high level of vitamin C makes dried black currants a fantastic immunity booster. Iron in the berries also helps keep your blood healthy as this element is vital for the production of red blood cells.
Don't forget that all fiber-rich foods are great for the heart and gut and assist you in detoxing.


Cooking Ideas and Tips
Despite this fruit often being overlooked, dried black currants have more culinary uses than the average dried fruit. The reason for this is the fact that they can complement sweet and savory dishes equally well. Some ideas on how to use them to enrich the taste of your meals include:

• Add dried black currants to smoothies.
A smoothie with this ingredient boosts energy. As black currants have a naturally rich flavor, they might 'overpower' some less delicious ingredients in a healthy smoothie.

• Make berry sorbets.
You can use some dried black currants when making a wild berry sorbet. It would be a great low-fat alternative to ice cream, and your kids will love this dessert.

• Add the berries to baked goods.
Muffins, cookies, bread, buns, and even cakes will taste better with dried black currants. You can add them to the dough or include some reconstituted berries into cake icing.

• Use dried black currants in salads.
As they are pleasantly tart, black currants go well with veggies and grains so that you can include them in any salad. They are particularly good with kale as well as tomatoes.

Shipping & Returns

Shipping Time: Most orders received before 3:00 PM EST will ship not later than the next business day, provided the product ordered is in stock. Most orders received after 3:00 PM EST will ship not later than the second business day. Orders are not processed or dispatched on Sunday. For more information check our Shipping & Return Policy
Storage

Store in a cool,dry place away from Moisture, Light, Oxygen
Share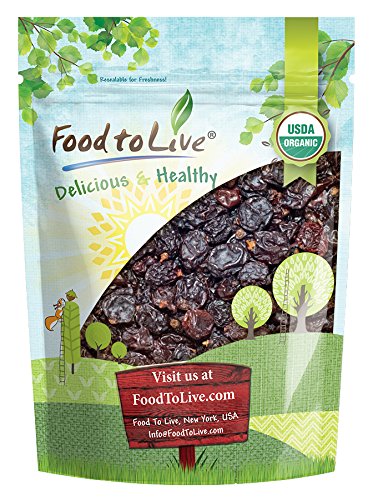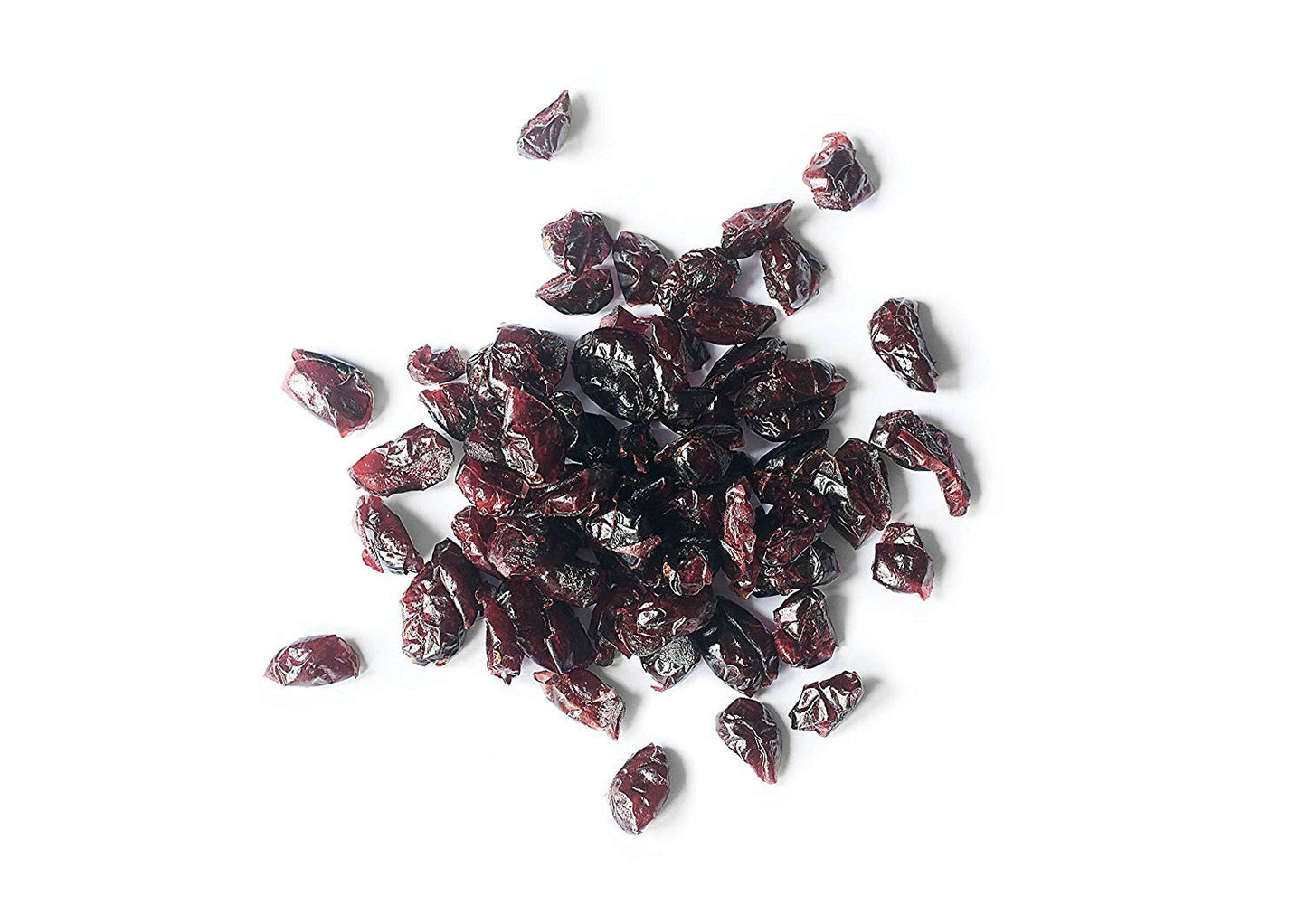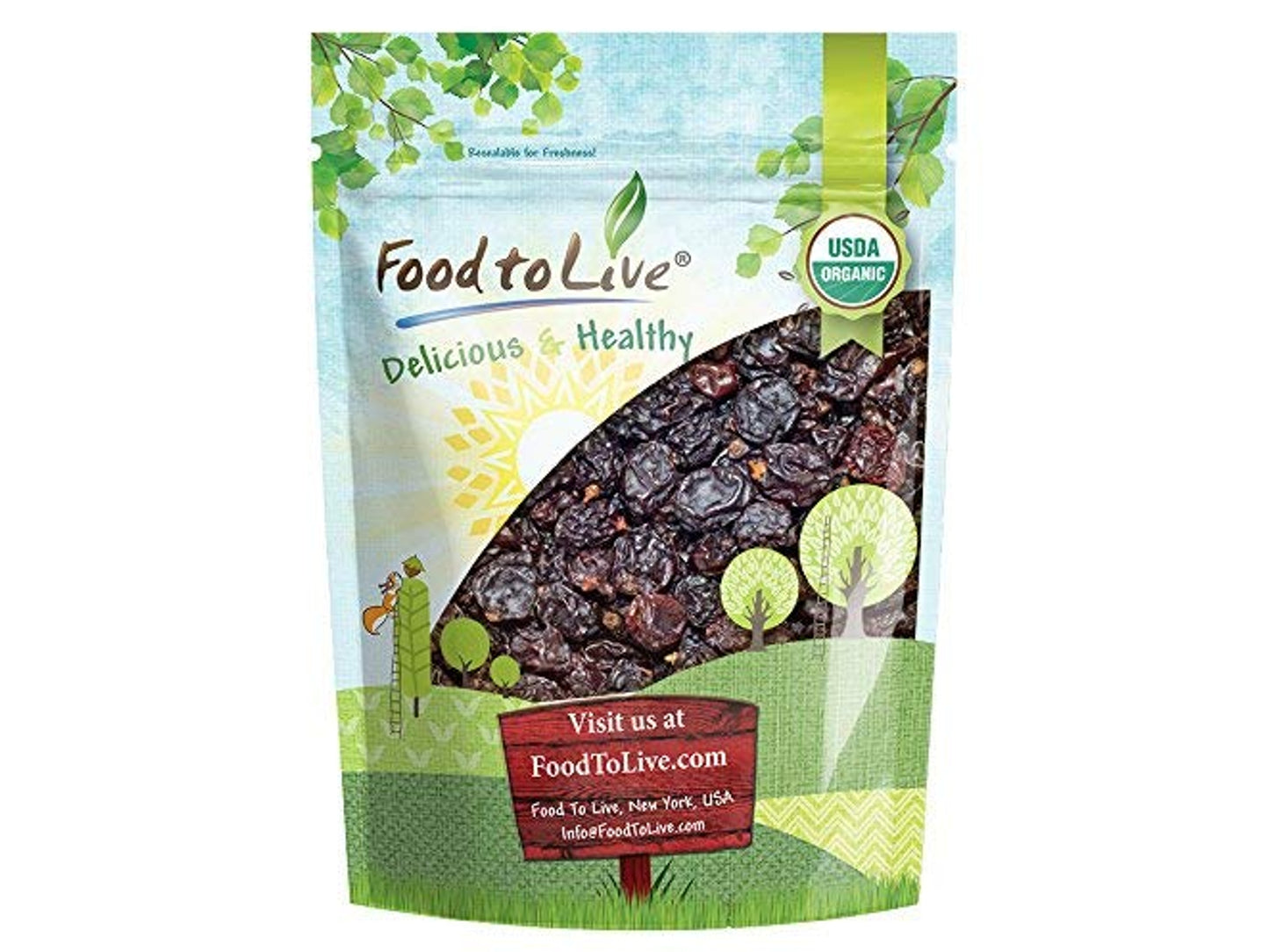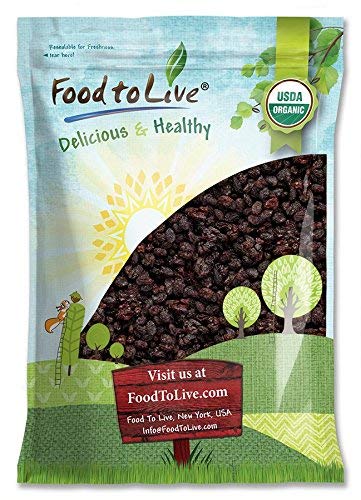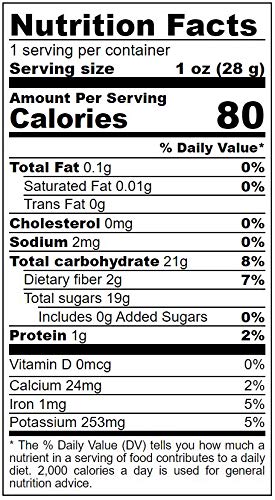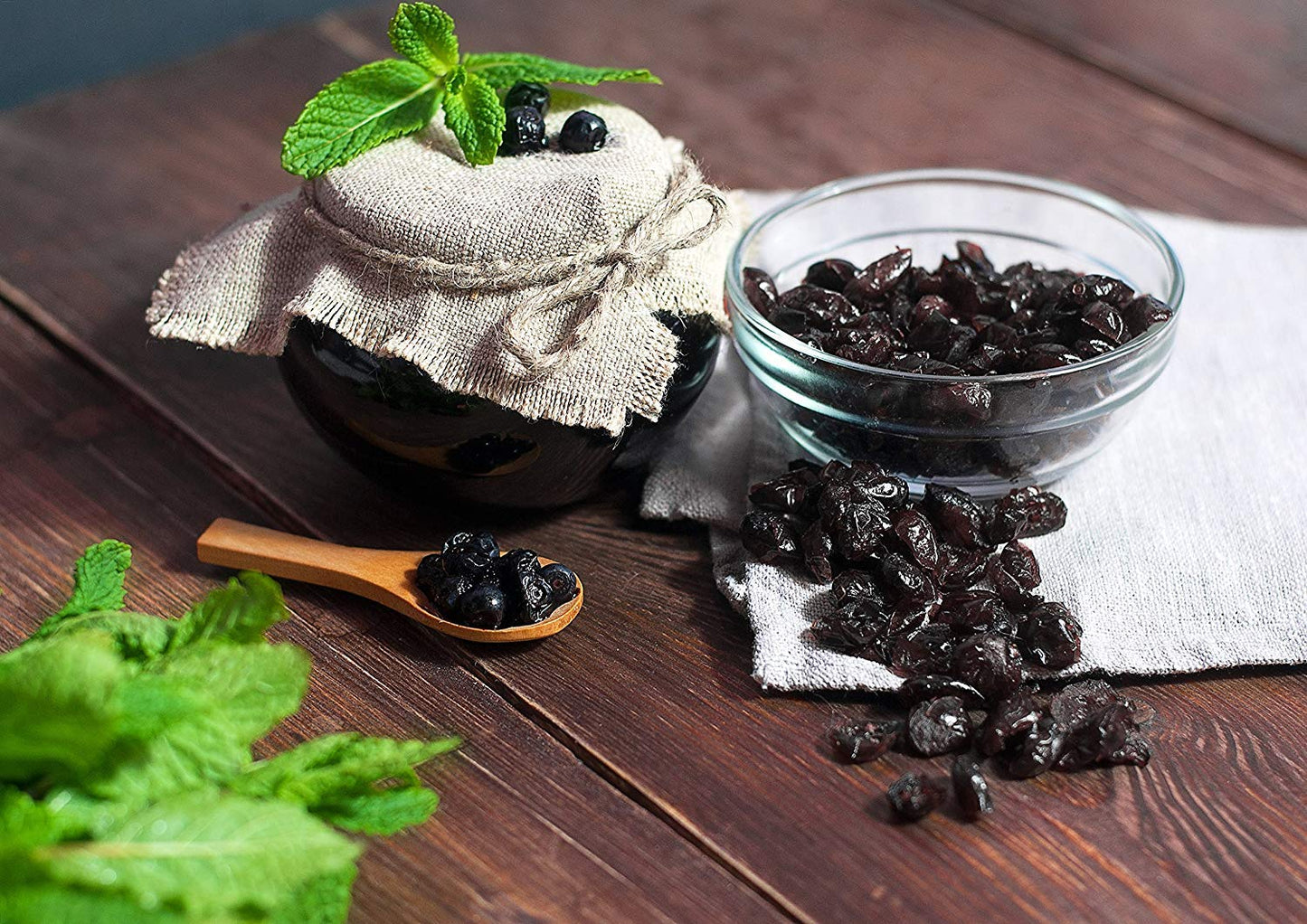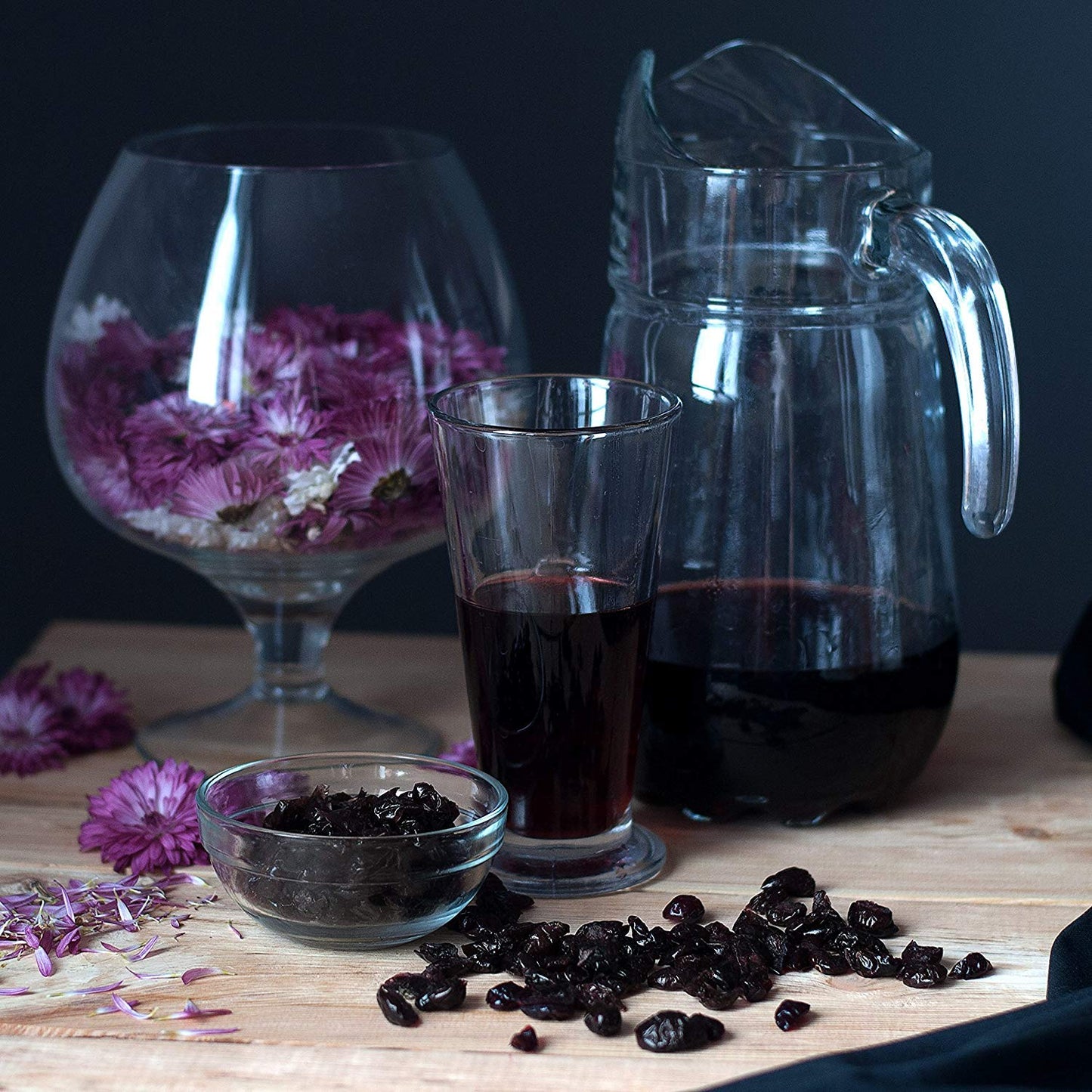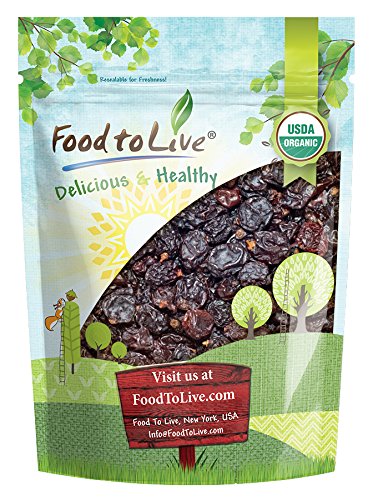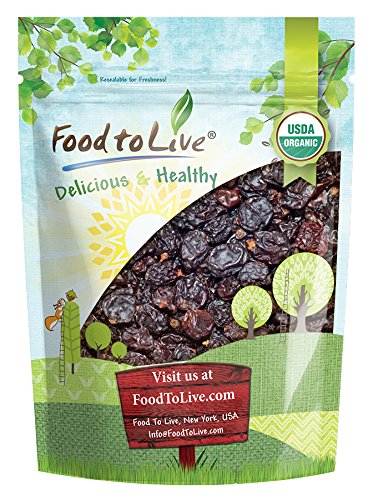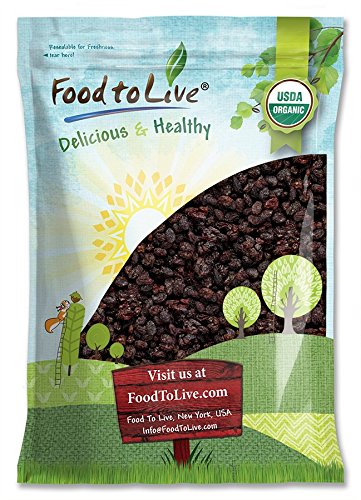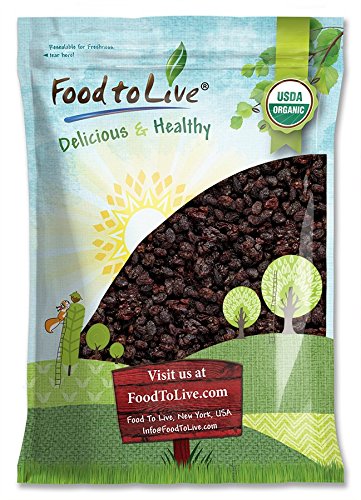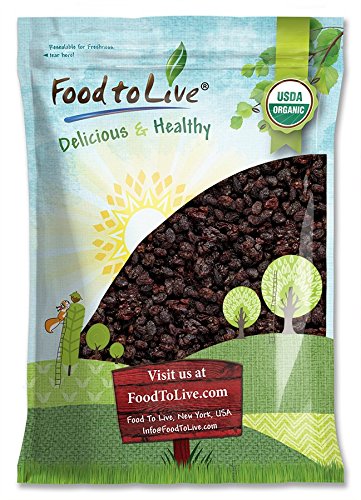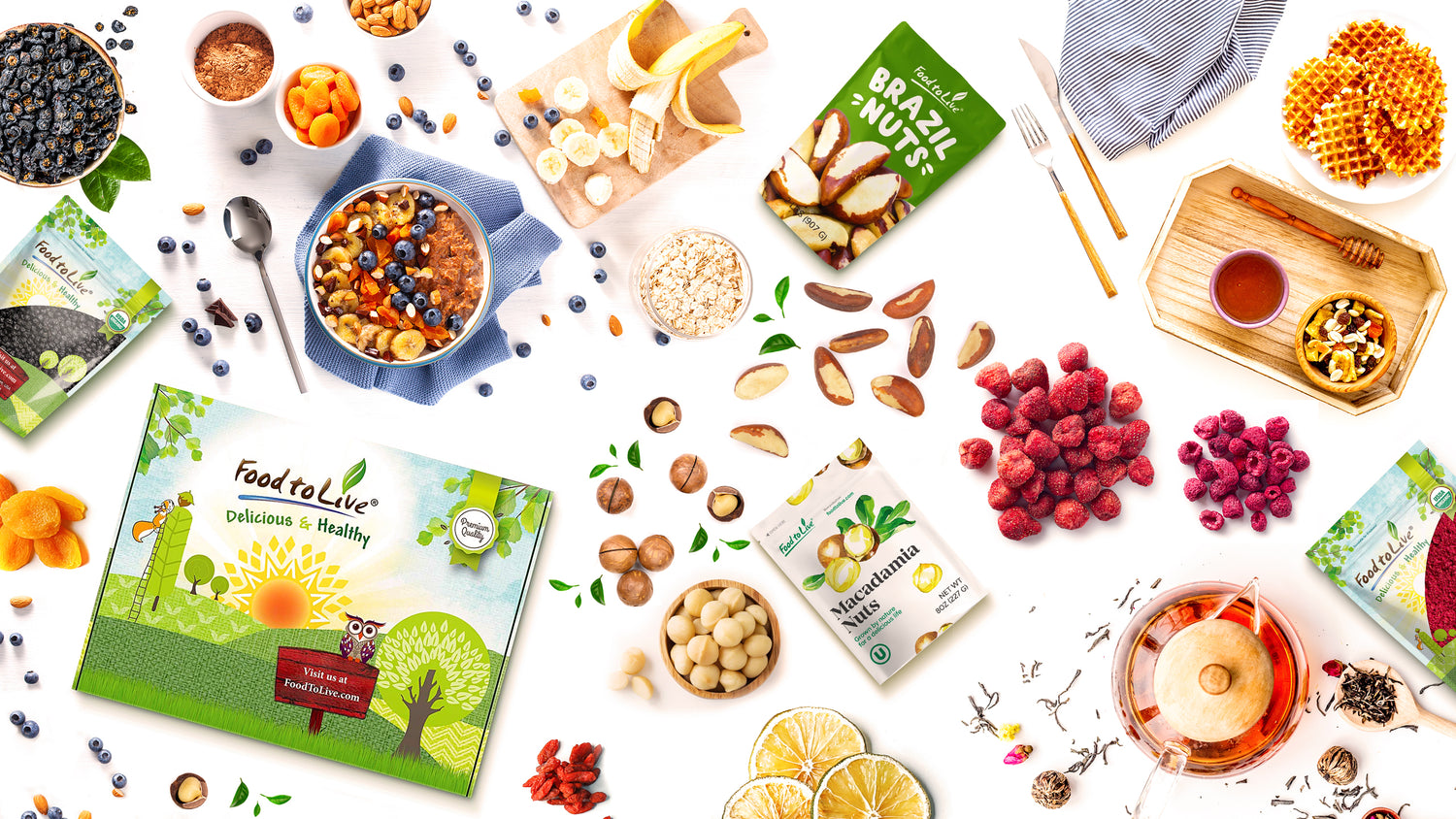 Food to Live was created to give people easy access to delicious and wholesome foods.
We offer a wide range of organic and raw foods that would be a great addition to any diet.
We choose products that can positively impact the body, such as dried fruits, nuts, seeds, grains, powders, flours, spices, and legumes.
Shop more products