Organic Dried Papaya Spears - Non-GMO, Kosher, Unsulfured, Unsweetened, Vegan, Bulk - by Food to Live
Regular price
$263.49 USD
Regular price
$0.00 USD
Sale price
$263.49 USD
Unit price
per
Sale
Sold out
Food To Live Organic Dried Papaya is a welcome fruit on every table. It's an incredibly nutritious treat that will benefit your morning cereal or smoothie considerably. It's also low in calories so that you can snack on the dried fruity goodness in the middle of the day.

Papayas are fruits that originate from Mexico, but today they are cultivated in the tropical countries all over the world. Since their 'export' by the Spanish conquistadores, they've become an essential element in the cuisines all over Indonesia.

Papaya fruits are edible in any form, even while they are unripe. Their seeds are edible as well, and you can enjoy them raw right from the fruit or dry and use as a milder version of black peppers.

Organic Dried Papaya from Food To Live contains no sugar or any other additives. We also make sure that the product retains a maximum of the fresh fruit's nutritional value.

Dried Papaya: Health Benefits and Warnings

Dried papaya is good for you as this fruit is highly nutritious but naturally low in sugar, fats, and calories. The latex of unripe papaya contains papain, an element that breaks down proteins faster. It's used as a meat tenderizer and is considered to be very good for digestion.

Unfortunately, this papaya enzyme can be dangerous for pregnant women as it might induce labor. Ripe papaya fruits contain only small amounts of the chemical, so they are considered safe, and so are dried papaya spears. However, it's best to consult your doctor about eating any papaya during pregnancy.

Dog owners, on the other hand, can share dried papaya benefits with their pets as this fruit is safe for dogs. In fact, the digestive effects of papaya are perfect for meat-eating animals.

Dried Papaya: Nutrition and Calories

Dried papaya is a fantastic snack for everyone. If you are on a weight management diet, this delicious low-calorie treat will give you a boost of valuable nutrients to enrich your meals. Vegans and vegetarians can benefit from the iron and calcium in papayas. Bodybuilders and other athletes, who must watch their carb, fat, and calorie intakes very carefully, will appreciate that the energy they get from dried papaya mostly comes from vitamins and minerals. It makes the fruit a good addition to even the most restrictive meal plans.

The nutrients contained in the delicious treat include:

* Vitamin C
* Vitamin A
* B Vitamins
* Vitamin E
* Iron
* Calcium
* Magnesium
* Potassium
* Zinc

Dried papaya is also an excellent source of potent antioxidants, including carotenoids and lutein.

What to Do with Dried Papaya: Recipes and Storage

You can include dried papaya in any granola or smoothie recipe, as well as add it to your trail mix. In the cuisines of tropical countries, diced papaya is often included in curries and stews. There are also a few delicious sauce recipes with this exotic ingredient.

Keep the fruits in an airtight container and store them in a cool and dry place or fridge to extend shelf life.
Shipping & Returns

Shipping Time: Most orders received before 3:00 PM EST will ship not later than the next business day, provided the product ordered is in stock. Most orders received after 3:00 PM EST will ship not later than the second business day. Orders are not processed or dispatched on Sunday. For more information check our Shipping & Return Policy
Storage

Store in a cool,dry place away from Moisture, Light, Oxygen
Share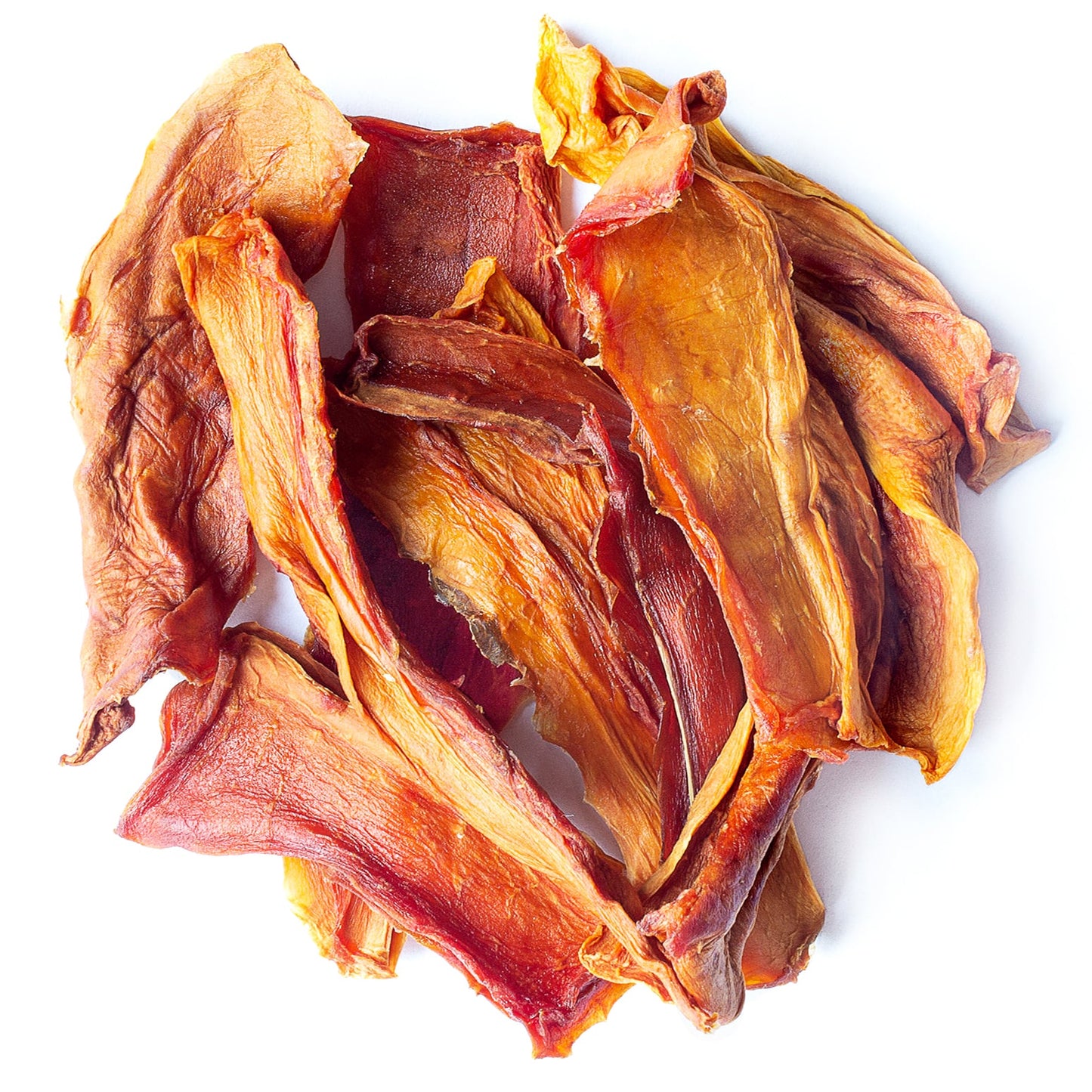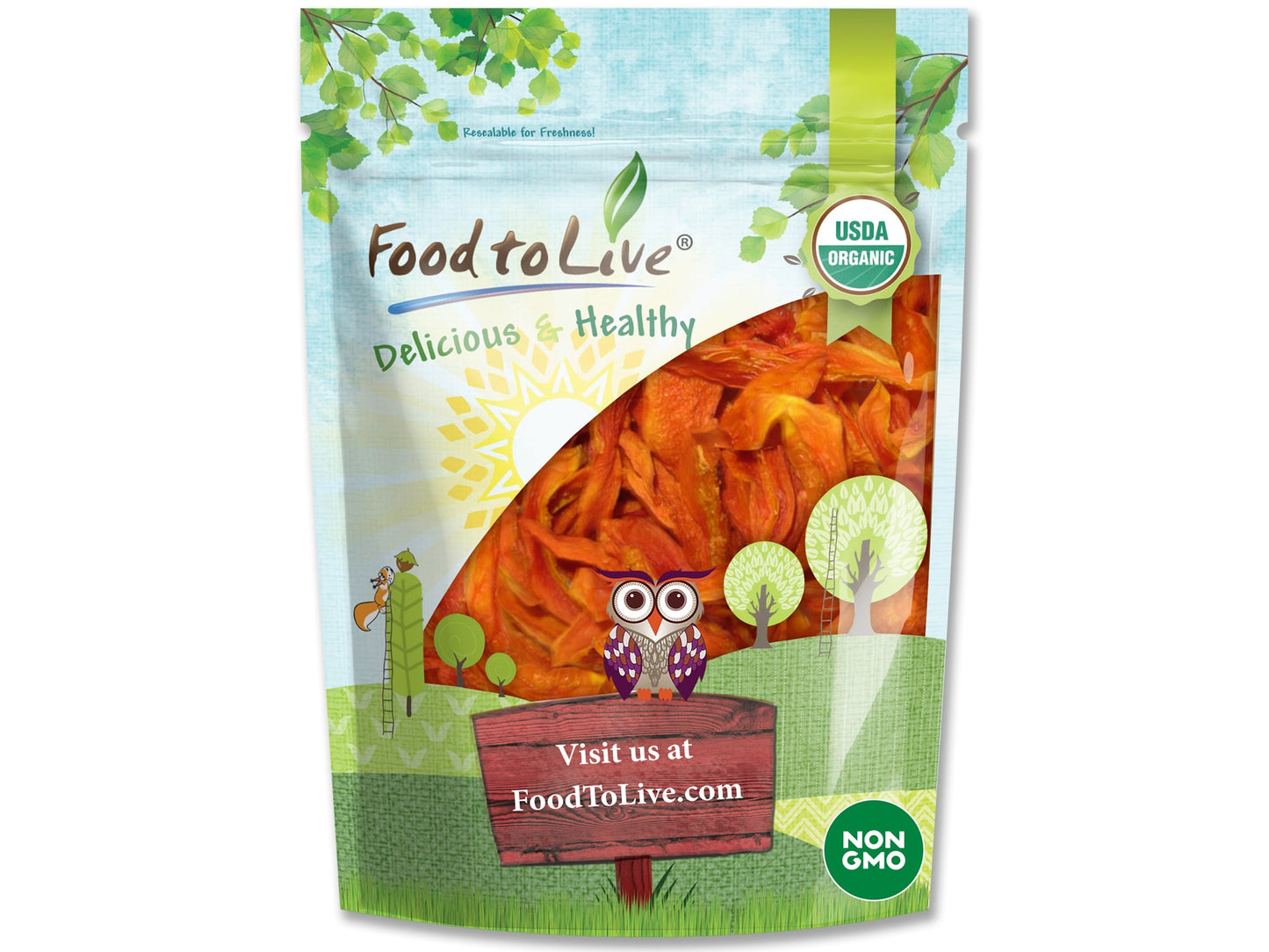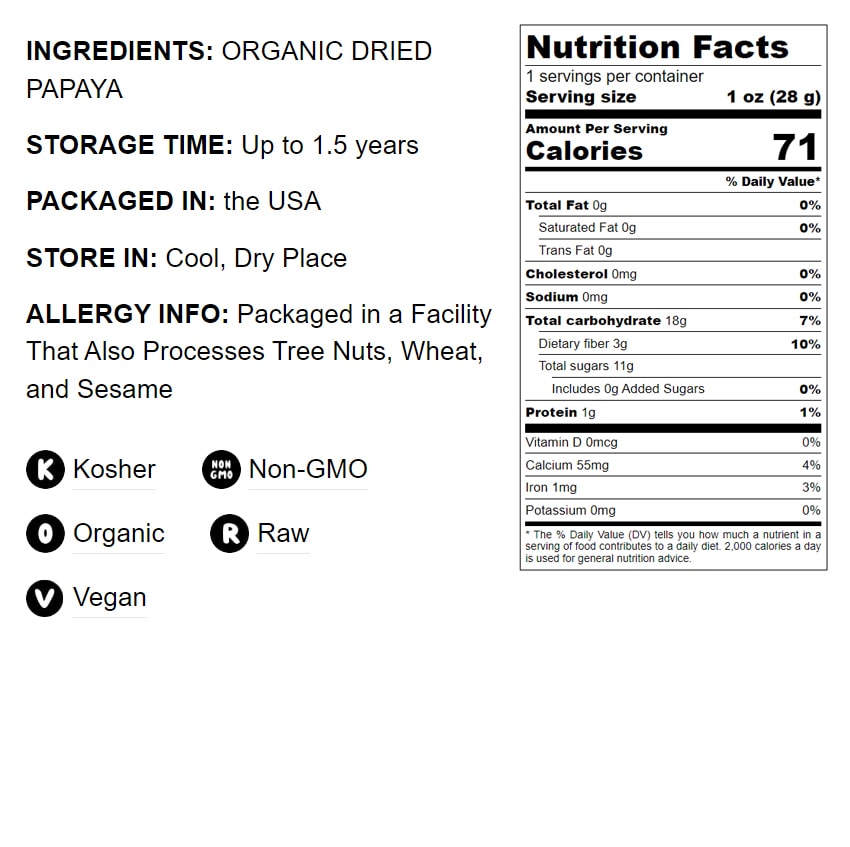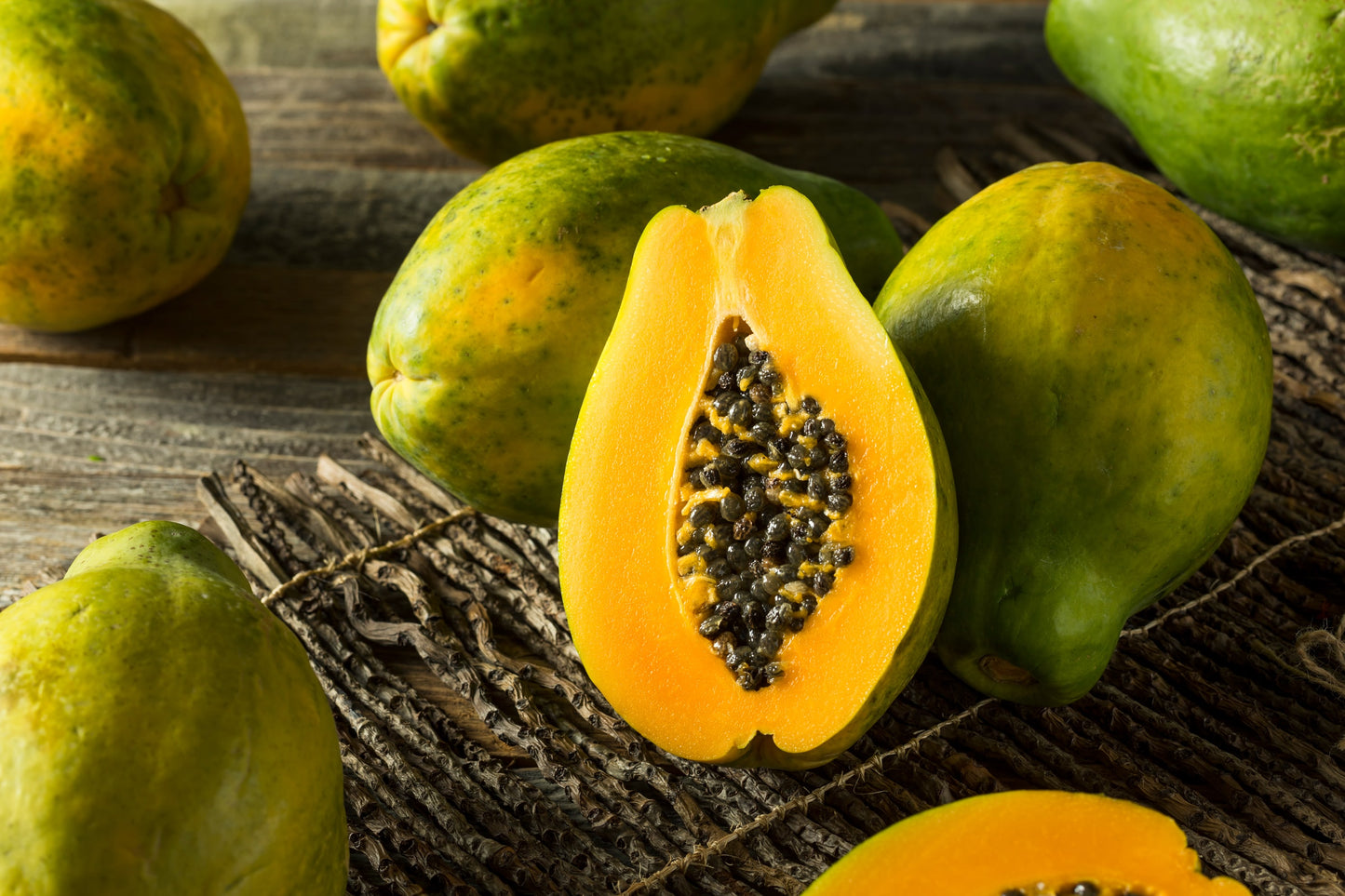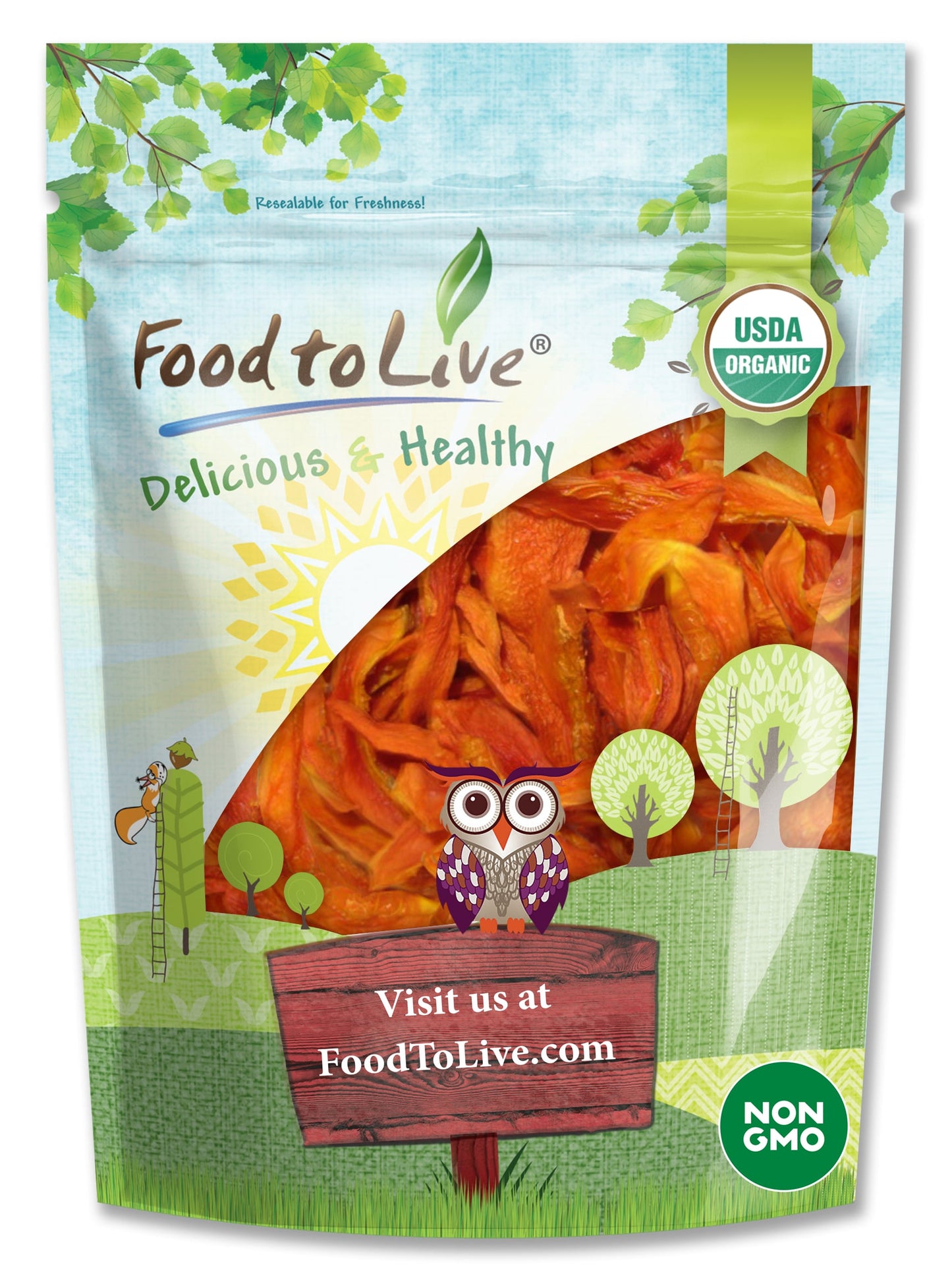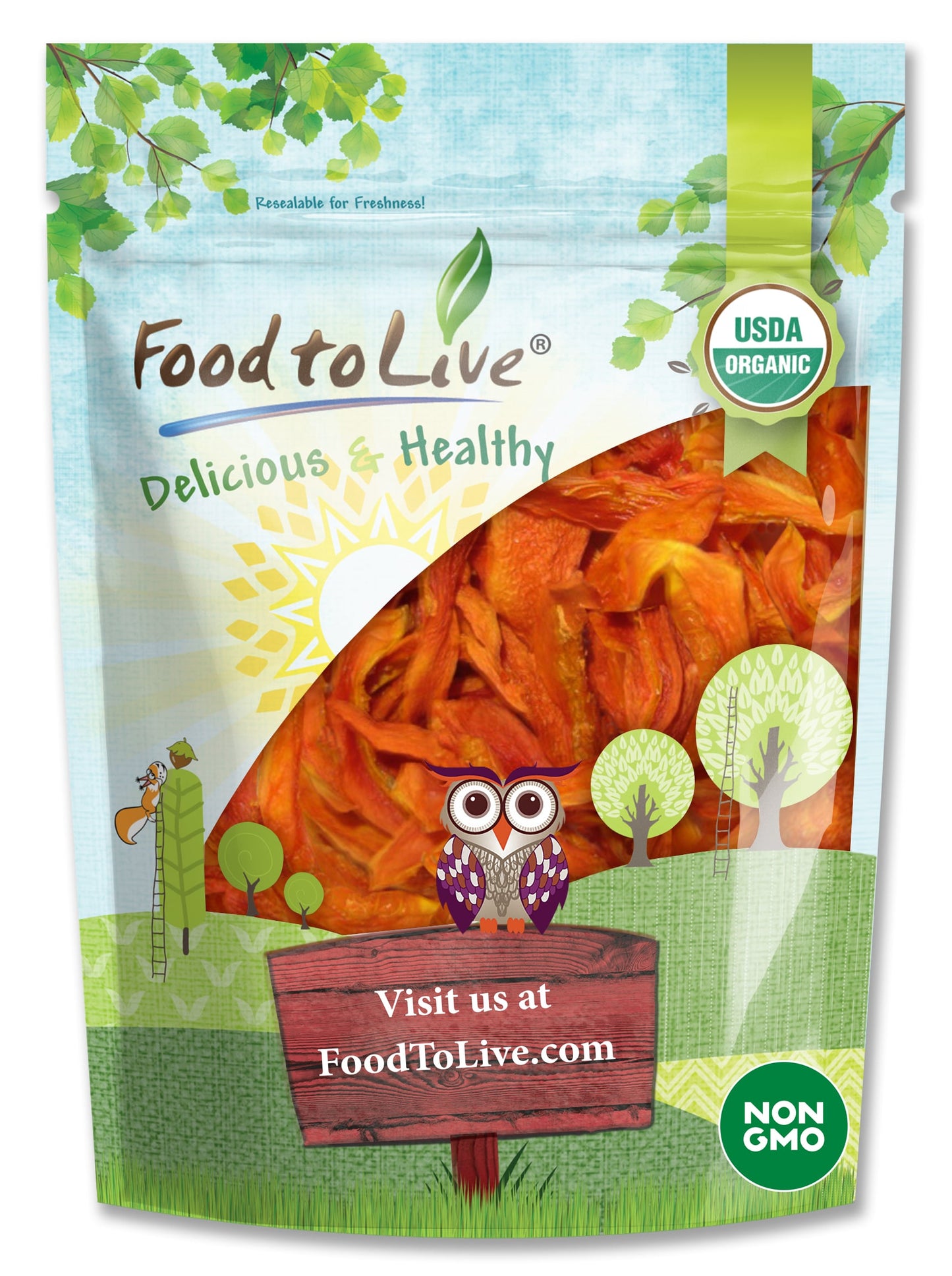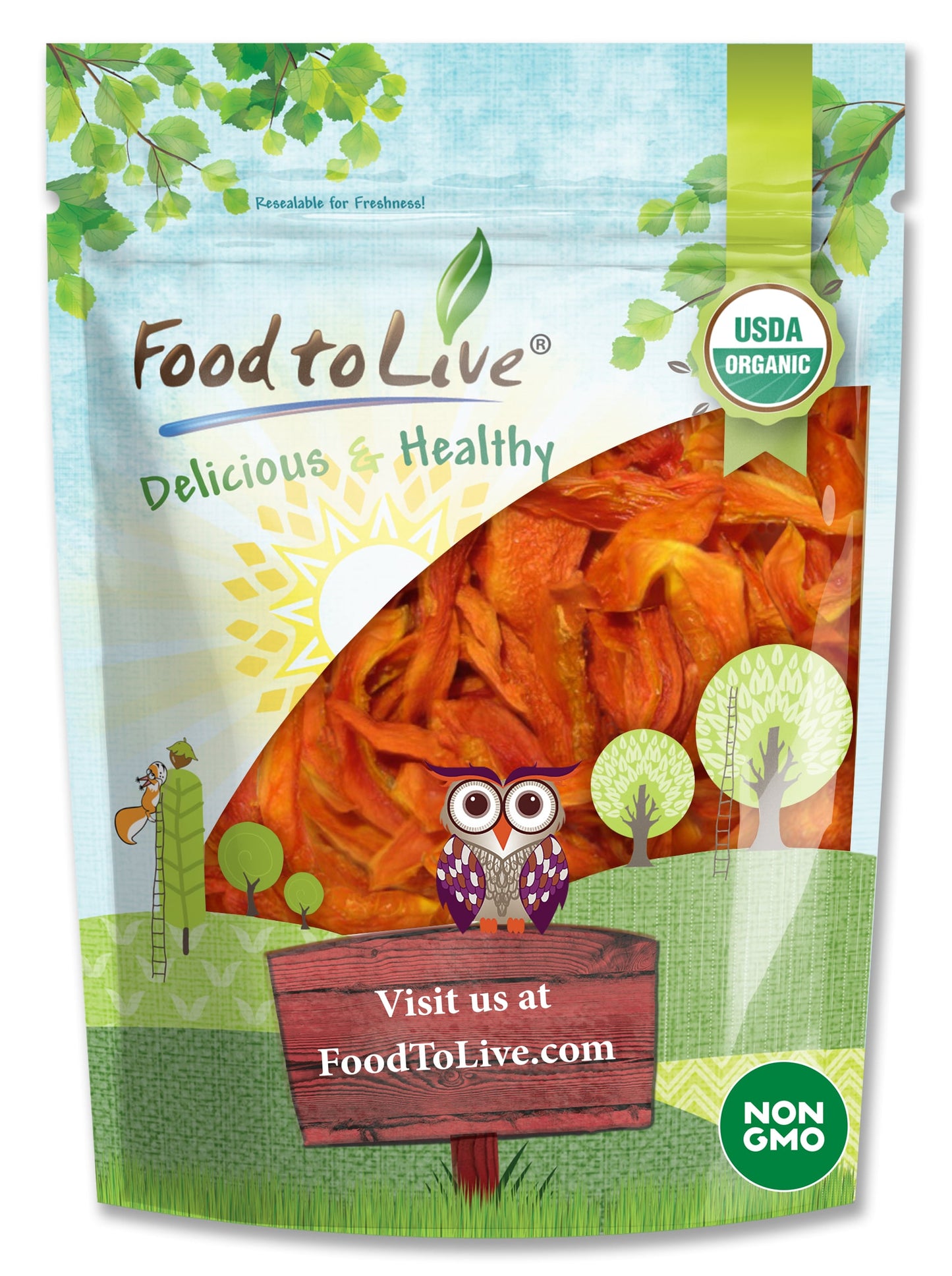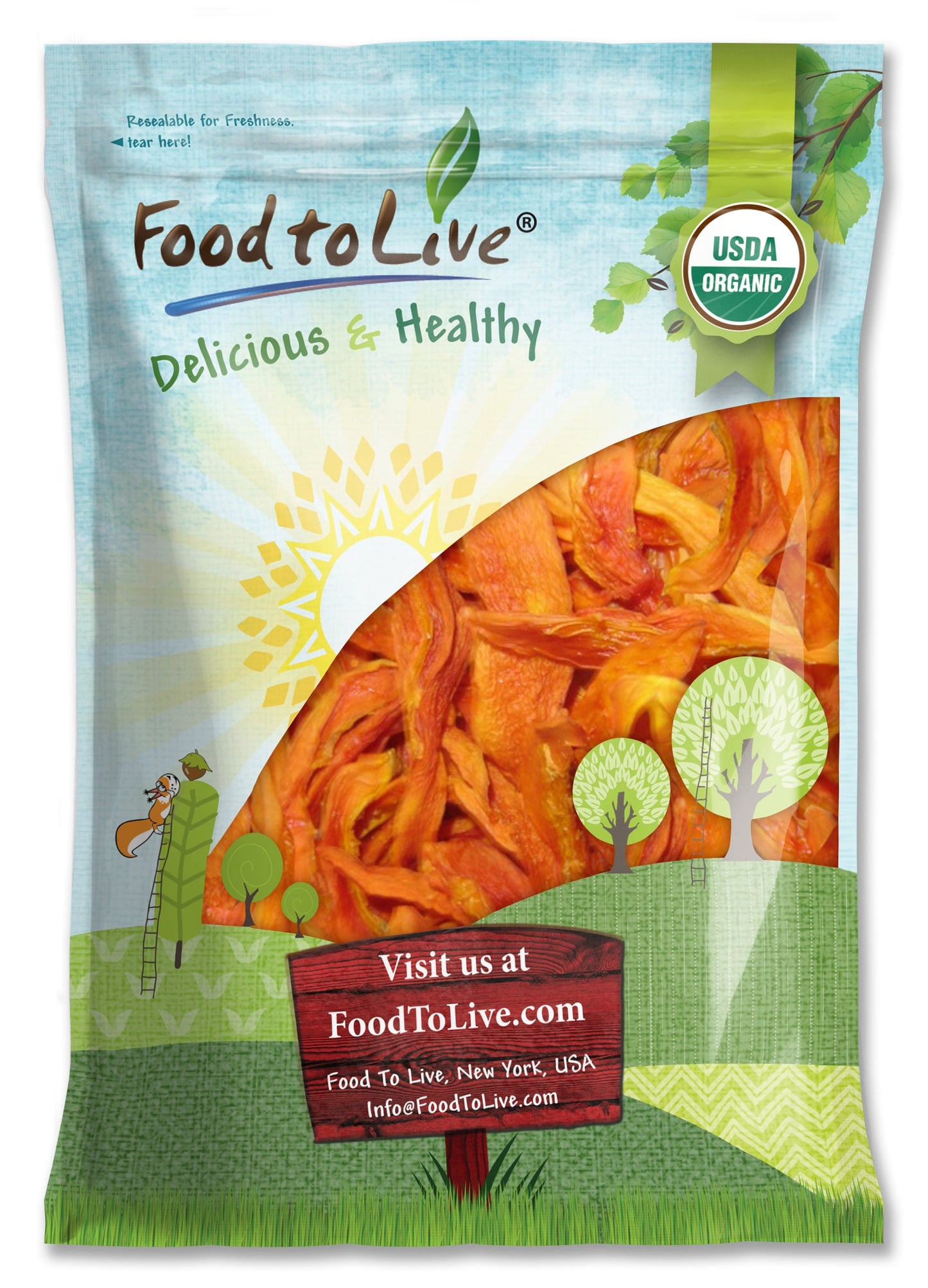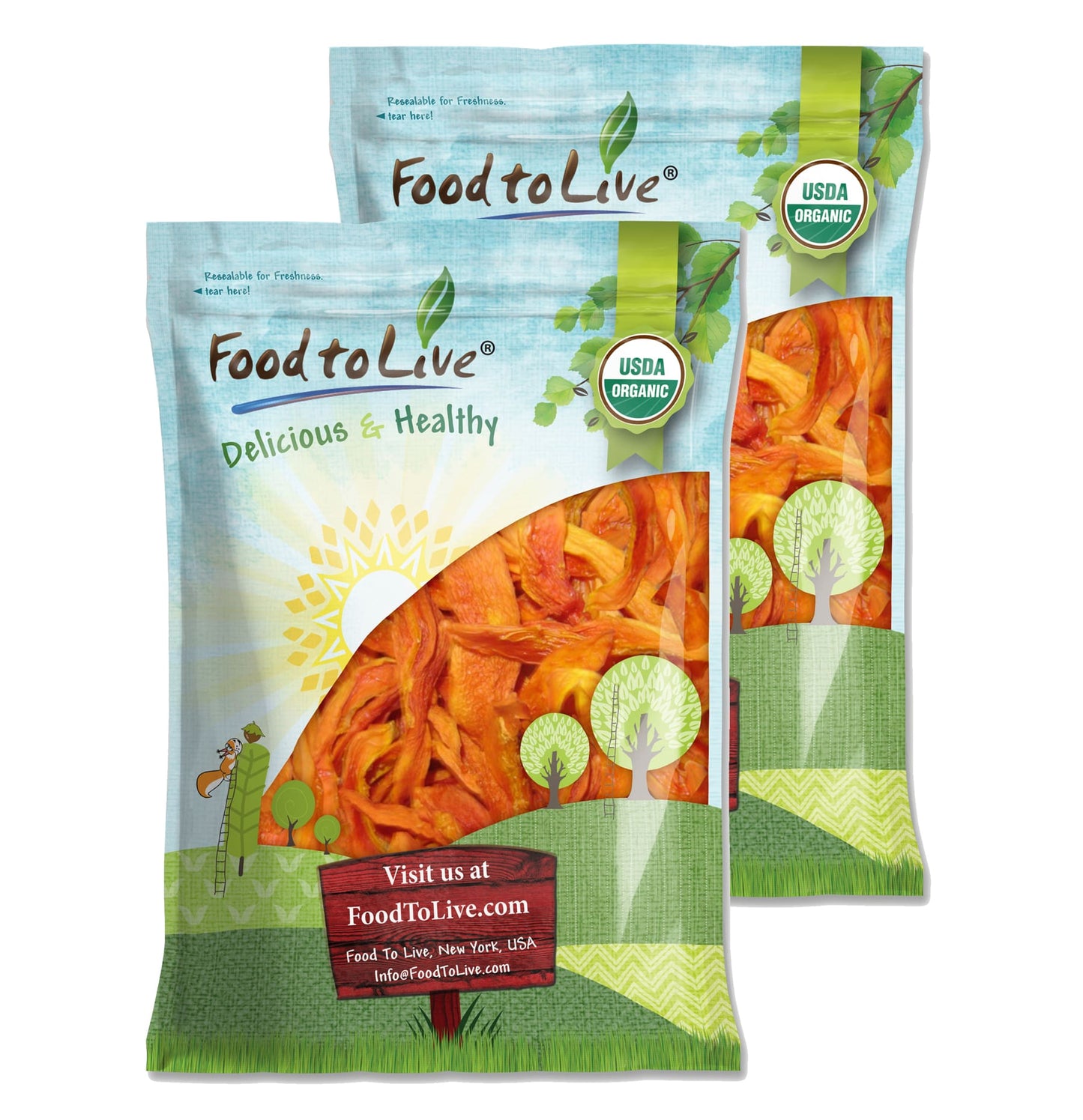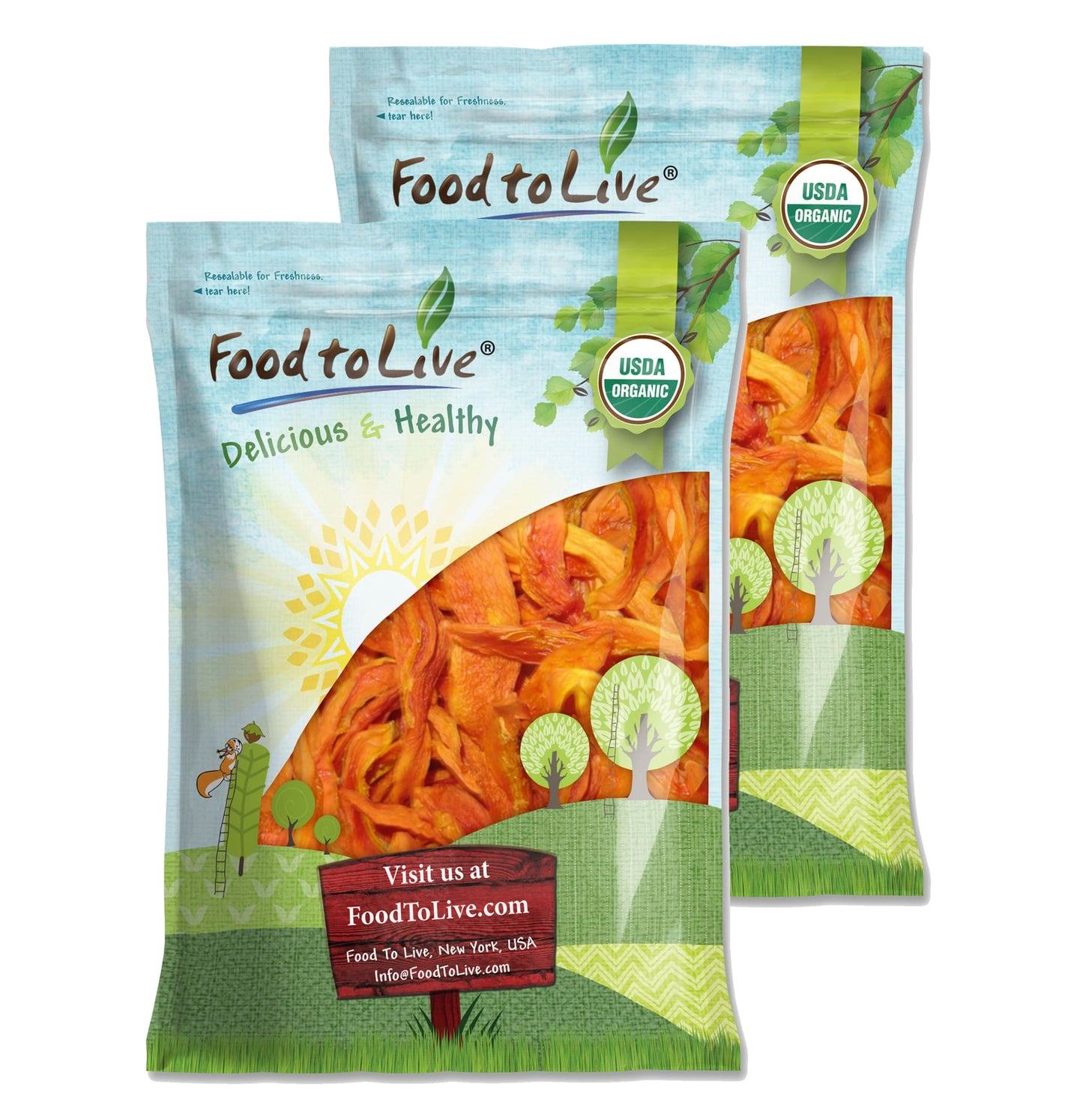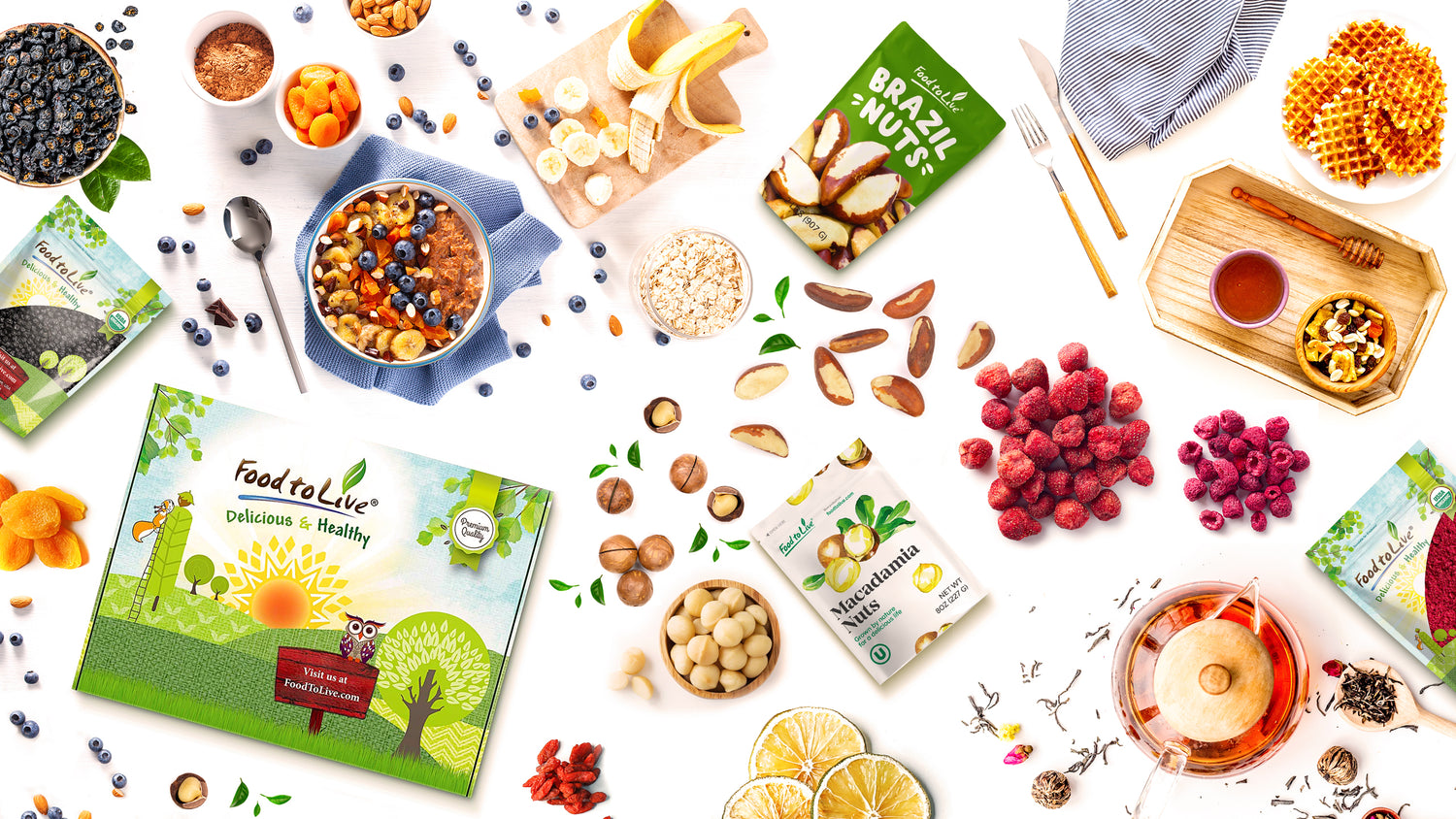 Food to Live was created to give people easy access to delicious and wholesome foods.
We offer a wide range of organic and raw foods that would be a great addition to any diet.
We choose products that can positively impact the body, such as dried fruits, nuts, seeds, grains, powders, flours, spices, and legumes.
Shop more products