Organic Dried Strawberries - Non-GMO, Kosher, Sweetened, Unsulfured, Vegan, Bulk, Product of the USA - by Food to Live
Regular price
$382.99 USD
Regular price
$0.00 USD
Sale price
$382.99 USD
Unit price
per
Sale
Sold out
For busy families, one important consideration when shopping is the staying power and versatility of ingredients. Dried strawberries have a longer shelf life than fresh strawberries without sacrificing the vital and beneficial nutrients of these great fruits. Even better, dried strawberries can be used both independently as a snack food or as an add-on to boost the nutritional value of your family's favorite meals. Kids will love the sweet, pungent flavor of these fruits, and adults will love the densely packed nutritional label.

Health Benefits

Because strawberries are grown all over the world, they are one of the more readily available fruits on the market, which is great because they are so full of nutritional value. Here's what Food to Live's Dried Strawberries manages to pack into every flavor-filled serving:

* Vitamin C: A natural antioxidant, Vitamin C gives your immune system a boost. This is especially important during winter months when fresh strawberries may be harder to come by, making dried strawberries an especially great choice during flu season.
* Calcium: There's a reason mom used to tell you to drink your milk to grow big and strong. Calcium is a necessary nutrient to build and maintain healthy bones and muscles. If you want to avoid the pitfalls of brittle bones and teeth that often come with old age, increasing your calcium intake is a must.
* Iron: People with low levels of iron in their diet can be located by their dwindling hair mass and their pallor. Iron is necessary to carry oxygen to your vital organs and muscles. Without it, these organs and muscles don't function the way they need to. This can lead to you feeling tired and run-down without knowing why. Increasing the iron in your diet can get you back on your feet in no time.
* Protein: Protein is used to rebuild cells in your body, repairing stretched and torn muscles and bones and keeping you in peak physical condition. If you are vegetarian or vegan, it's especially important for your to locate numerous and varied plant-based protein sources, as protein deficiency can be one major pitfall to this otherwise healthy lifestyle.
* Dietary Fiber: Keeping your digestive system regular and in good working order is important to keep your body free of harmful waste and toxins. Dietary fiber is one of the major contributors to a healthy digestive system.

In addition to all these great benefits, dried strawberries are also low in fat, sodium, and cholesterol. Maintaining low levels of these in your diet reduces your chances of contracting heart diseases, cancers, and osteoporosis.

Recipes

Strawberry Oatmeal Cookies

* 1 c. dried strawberries
* 1 banana
* 2 Tbsp nut butter
* ¾ c. almond meal
* ¾ c. oats

Instructions

* Preheat oven to 350 degrees.
* Put dried strawberries, banana, and nut butter into food processor. Pulse until ingredients are combined and only small pieces remain.
* Add almond meal and rolled oats and pulse until dough is formed.
* Put dough in mixing bowl. Put in any add-ins you choose, such as nuts or chocolate.
* Chill dough for 10 minutes.
* Scoop chilled dough onto greased cookie sheets in tablespoon-sized balls.
* Bake 15-20 minutes or until cookies are golden brown.
Shipping & Returns

Shipping Time: Most orders received before 3:00 PM EST will ship not later than the next business day, provided the product ordered is in stock. Most orders received after 3:00 PM EST will ship not later than the second business day. Orders are not processed or dispatched on Sunday. For more information check our Shipping & Return Policy
Storage

Store in a cool,dry place away from Moisture, Light, Oxygen
Share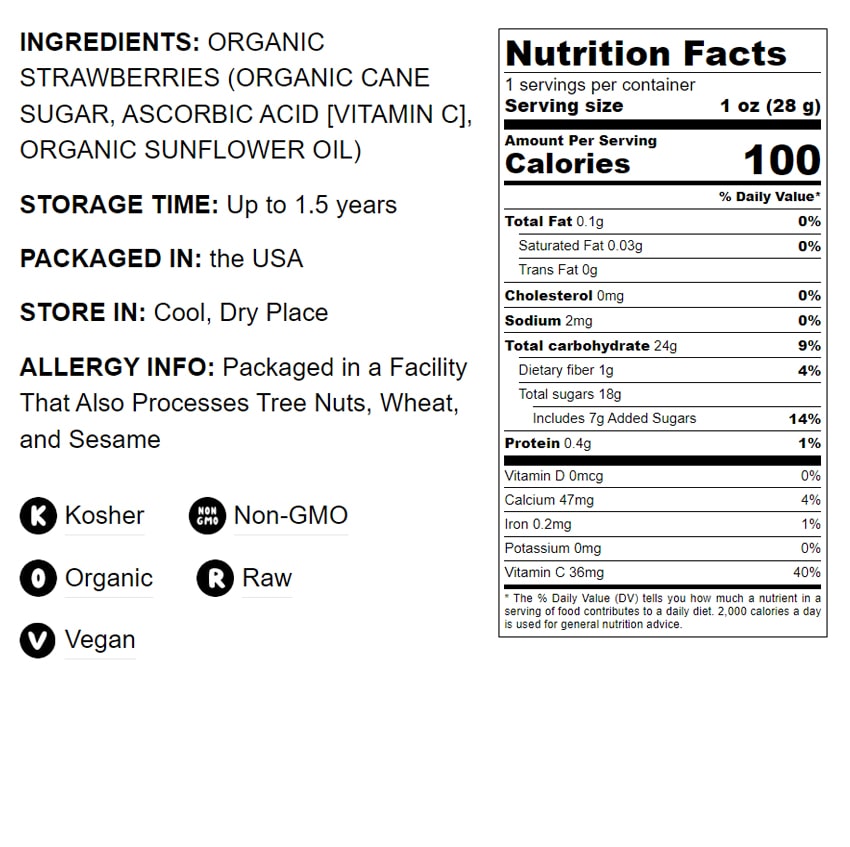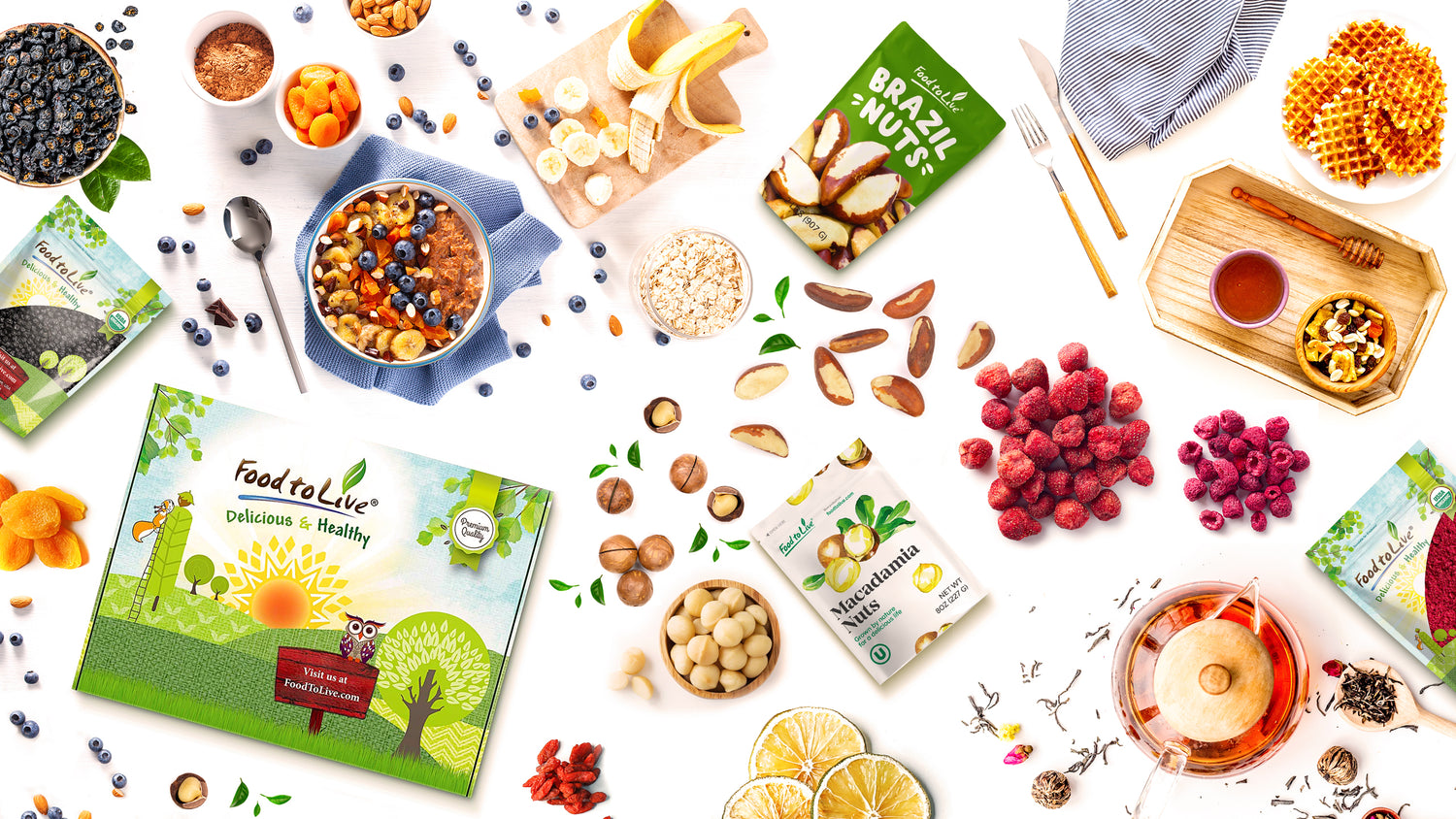 Food to Live was created to give people easy access to delicious and wholesome foods.
We offer a wide range of organic and raw foods that would be a great addition to any diet.
We choose products that can positively impact the body, such as dried fruits, nuts, seeds, grains, powders, flours, spices, and legumes.
Shop more products