Organic Dried Tart Cherries — Lightly Sweetened, Pitted, Non-GMO, Kosher, Unsulfured, Sour, Bulk - by Food to Live
Regular price
$0.00 USD
Sale price
$11.99 USD
Unit price
per
Sale
Sold out
Dried tart cherries are incredibly delicious and can enrich the flavor of many dishes, both sour and sweet. They are packed with nutrients and would make a fantastic healthy snack. Buy Organic Dried Cherries from Food To Live in bulk to have plenty of tasty berries on hand at any time. Enjoy the delicious taste and numerous health benefits offered by this incredible food.

Dried Cherries: Benefits for Health

Our dried tart cherries are not only tasty but also very good for your health. Their many advantages include:

* Boosting your general well-being due to potent antioxidants
* Support and promotion of heart health due to flavonoids
* Healthy sleep support provided by the combination of tryptophan and melatonin contained in dried tart cherries
* Pain relief that comes from the unique mix of chemicals, including amygdalin (essential phenolic acid)

Nutrition & Calories Facts

The lovers of Organic Dried Cherries are in luck as this is a rather low-calorie snack as far as dried fruits go. An ounce of the berries gives you around 98 calories and 0 fats. However, they provide you with an infusion of valuable nutrients, such as:

* Vitamin C
* B vitamins
* Manganese
* Potassium
* Magnesium

Dried cherries also contain small amounts of iron and calcium, which makes them a valuable addition to a vegan diet. Like all dried fruits, they are very rich in dietary fiber. Because they give you calories without fats and even contain a bit of easily-absorbable proteins, they can be included in an athlete or bodybuilder's meal plan.

How to Use Dried Cherries

To make dried cherries at home, you'll have to find perfect, blemish-free fruits. Then, you'll need to pit them carefully and place the cherry pieces onto baking sheets. Dry them in an oven at 165F for 18-24 hours.

Buying Organic Dried Cherries from Food To Live will save you from the rather arduous process of removing pits from tiny berries and provide you with top-quality cherries dried to perfection. You can use them right away to make a variety of sauces, crumbles, granolas, and baked goods.

Few things taste as good as a cherry pie, and with our top-quality dried cherries, you can enjoy this delicacy no matter the season.

Food To Live offers cherries that go as well with savory dishes as they do with desserts. Similar to many other fruits, the flavor of cherries becomes quite delicious when they dry, which makes them an excellent ingredient for salads.

Storage

You can freeze Food To Live Organic Dried Cherries and store them almost indefinitely. Once the pack is opened, keep them in a cool, dry place, and they would keep for many months. Leaving them in the fridge will extend the shelf life of the fruits. Just remember to store them in an airtight container.
Shipping & Returns

Shipping Time: Most orders received before 3:00 PM EST will ship not later than the next business day, provided the product ordered is in stock. Most orders received after 3:00 PM EST will ship not later than the second business day. Orders are not processed or dispatched on Sunday. For more information check our Shipping & Return Policy
Storage

Store in a cool,dry place away from Moisture, Light, Oxygen
Share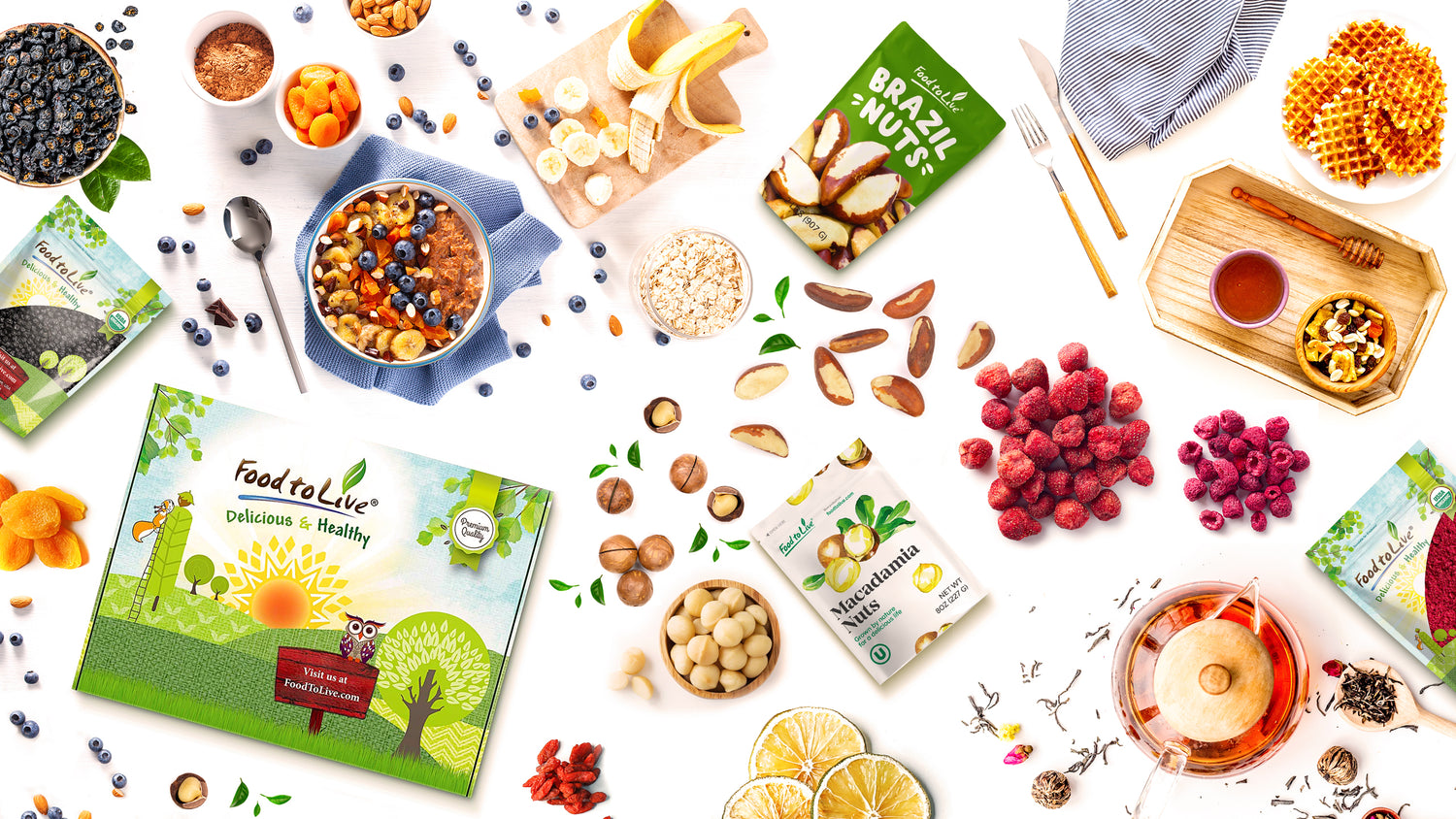 Food to Live was created to give people easy access to delicious and wholesome foods.
We offer a wide range of organic and raw foods that would be a great addition to any diet.
We choose products that can positively impact the body, such as dried fruits, nuts, seeds, grains, powders, flours, spices, and legumes.
Shop more products