Organic Garbanzo Beans / Dried Chickpeas - Non-GMO, Kosher, Raw, Bulk - by Food to Live
Regular price
$0.00 USD
Sale price
$76.29 USD
Unit price
per
Sale
Sold out
Food To Live Organic Garbanzo Beans are legumes that stand out even among that healthy food group. They are exceptionally tasty with their rich nutty flavor. However, their main advantage is a high nutritional value. Organic garbanzo beans give you over 25% of the recommended daily amount of iron and 70% of folate in a cup of cooked product.

Note that garbanzo beans and chickpeas are the same plants, so the names can be used interchangeably.

Are Organic Garbanzo Beans Healthy

Organic garbanzo beans are one of the healthiest foods you can find. They are low in fats but extremely high in fiber, protein, and nutrients, which makes them heart-friendly. All world's health organizations recommend eating at least a serving of legumes every day. Organic garbanzo beans definitely are a great option for your daily fix.

As legumes are gluten-free, organic garbanzo bean flour is safe to use in baking for everyone, those with bean allergy excluded.

Due to the high content of carbs, legumes aren't a regular part of the Paleo diet. However, you can eat them in moderation if you control your portions carefully. Organic sprouted garbanzo beans might be the best choice for a Paleo diet. However, you'll need to steam them to make the legume easier to digest.

Your dog can enjoy garbanzo beans benefits as well. Be sure not to overfeed the animal and only give them plain, unsalted, thoroughly cooked beans.

Organic Garbanzo Beans Nutrition Facts Overview

Studying organic garbanzo beans nutritional info proves that this legume is a great addition to a healthy diet. They contain varying amounts of:

* B vitamins (especially rich in folate, thiamin, and vitamin B6)
* Vitamin C
* Vitamin K
* Iron
* Calcium
* Zinc
* Selenium
* Manganese
* Potassium
* Copper
* Magnesium

Cooked organic garbanzo beans also contain about 70mg of essential omega 3 fatty acids in one cup.

Make the Best Garbanzo Beans Snack

Out of the many ways to enjoy garbanzo beans, roasted is the most popular for a snack. Cook chickpeas as you would any other legume. Don't forget to soak overnight or speed-soak for an hour in hot water. Dry cooked organic garbanzo beans with a paper towel and toss them in a generous helping of olive oil before roasting at 400F. The process should take about 20-30 minutes and you'll need to stir them every 10 minutes.

Sprinkle roasted garbanzo beans with any spices while they are still hot and enjoy right away. You can also take them with you on a trip or a hiking expedition.

Add cooked garbanzo beans to salads, stews, curry, chili, soup, or enjoy as they are.

Bodybuilders and vegans can add a few spoonfuls of garbanzo bean flour to their protein smoothies.

When you buy organic garbanzo beans dry from Food To Live, you get a product that will keep for years. Tore then in an airtight container somewhere cool and very dry. This will ensure maximum shelf life. Freezing will make dry goods last almost indefinitely.
Shipping & Returns

Shipping Time: Most orders received before 3:00 PM EST will ship not later than the next business day, provided the product ordered is in stock. Most orders received after 3:00 PM EST will ship not later than the second business day. Orders are not processed or dispatched on Sunday. For more information check our Shipping & Return Policy
Storage

Store in a cool,dry place away from Moisture, Light, Oxygen
Share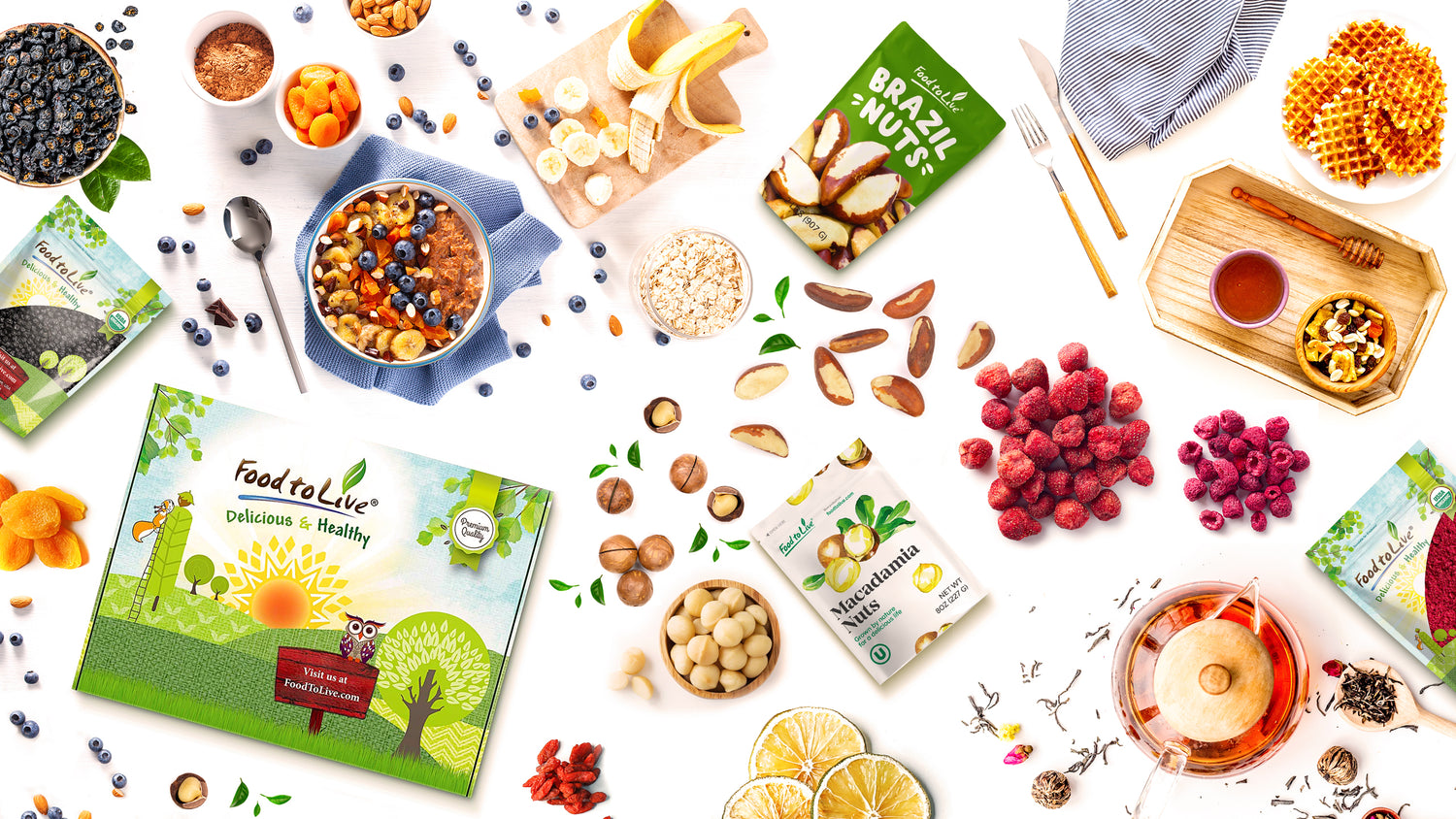 Food to Live was created to give people easy access to delicious and wholesome foods.
We offer a wide range of organic and raw foods that would be a great addition to any diet.
We choose products that can positively impact the body, such as dried fruits, nuts, seeds, grains, powders, flours, spices, and legumes.
Shop more products