Organic Ground Golden Flaxseed Meal — Cold-Milled, Non-GMO, Kosher, Raw, Bulk - by Food to Live
Regular price
$0.00 USD
Sale price
$7.99 USD
Unit price
per
Sale
Sold out
Food To Live Organic Ground Golden Flaxseed is a healthy product that would be a welcome addition to any diet. Our top-quality ground flaxseed is gluten-free and non-GMO, and you can enjoy it in many ways.

Ground flaxseed is mostly used for baking, but you can also add the meal to many other dishes or to homemade cosmetics. They are a rich source of potent antioxidants and will be great for your skin as well as general wellbeing.

Flax seeds are seeds, not grains, so they can be considered Paleo. However, as they are difficult to digest when whole, you should eat them ground into a meal or powder. Use a specialized appliance or your regular coffee grinder to render them into a fine substance. However, you can save yourself the trouble and time by buying Food To Live Organic Ground Flaxseed in bulk directly from the website.

Flax Seeds Benefits

Flaxseed is a healthy food for many reasons, including:

* It's heart-friendly.
These seeds contain lots of unsaturated fats that help control cholesterol levels in the body and protect your vessels.
* It contains omega fatty acids.
Are you a vegetarian or vegan? Flax seeds will provide you with essential omega 3 fatty acids. They are the best plant-based source of this element.
* It gives you protein.
A single ounce of flaxseed contains 5.1 g of protein, so even athletes will benefit from eating them.
* It's good for weight loss.
Every ounce of these seeds also gives you 8 grams of dietary fiber, which helps normalize your digestion and facilitate weight loss.

Flax Seed Nutrition Profile

Flax seeds are packed with essential vitamins and minerals to the point where they can be considered a natural nutritional supplement.

They are especially rich in:

* B vitamins
* Vitamin K
* Potassium
* Calcium
* Phosphorus
* Selenium
* Magnesium

Due to this specific mix of minerals they are one of the best foods for bone health.

How to Eat and Use Flax Seeds

You can eat Organic Ground Golden Flaxseed from Food To Live® raw by sprinkling the meal on salads or sandwiches as well as adding it to smoothies. You can also use our seeds for baking a variety of delicious treats, including bread, cakes, and crackers.

Whole flax seeds have hard shells, but they can be cooked like any other seed in a pressure cooker or by soaking, boiling, and simmering for a while. Ground flax seeds can be eaten right away as they are easier for the body to digest.

How to Store Flax Seeds

Flaxseed contains omega fatty acids and can go rancid, which means this product can expire. Store ground seeds in an airtight container in a cool place with a stable temperature. Refrigerating them would be best. You can freeze them if you buy in bulk and want to extend the shelf life of the product.
Shipping & Returns

Shipping Time: Most orders received before 3:00 PM EST will ship not later than the next business day, provided the product ordered is in stock. Most orders received after 3:00 PM EST will ship not later than the second business day. Orders are not processed or dispatched on Sunday. For more information check our Shipping & Return Policy
Storage

Store in a cool,dry place away from Moisture, Light, Oxygen
Share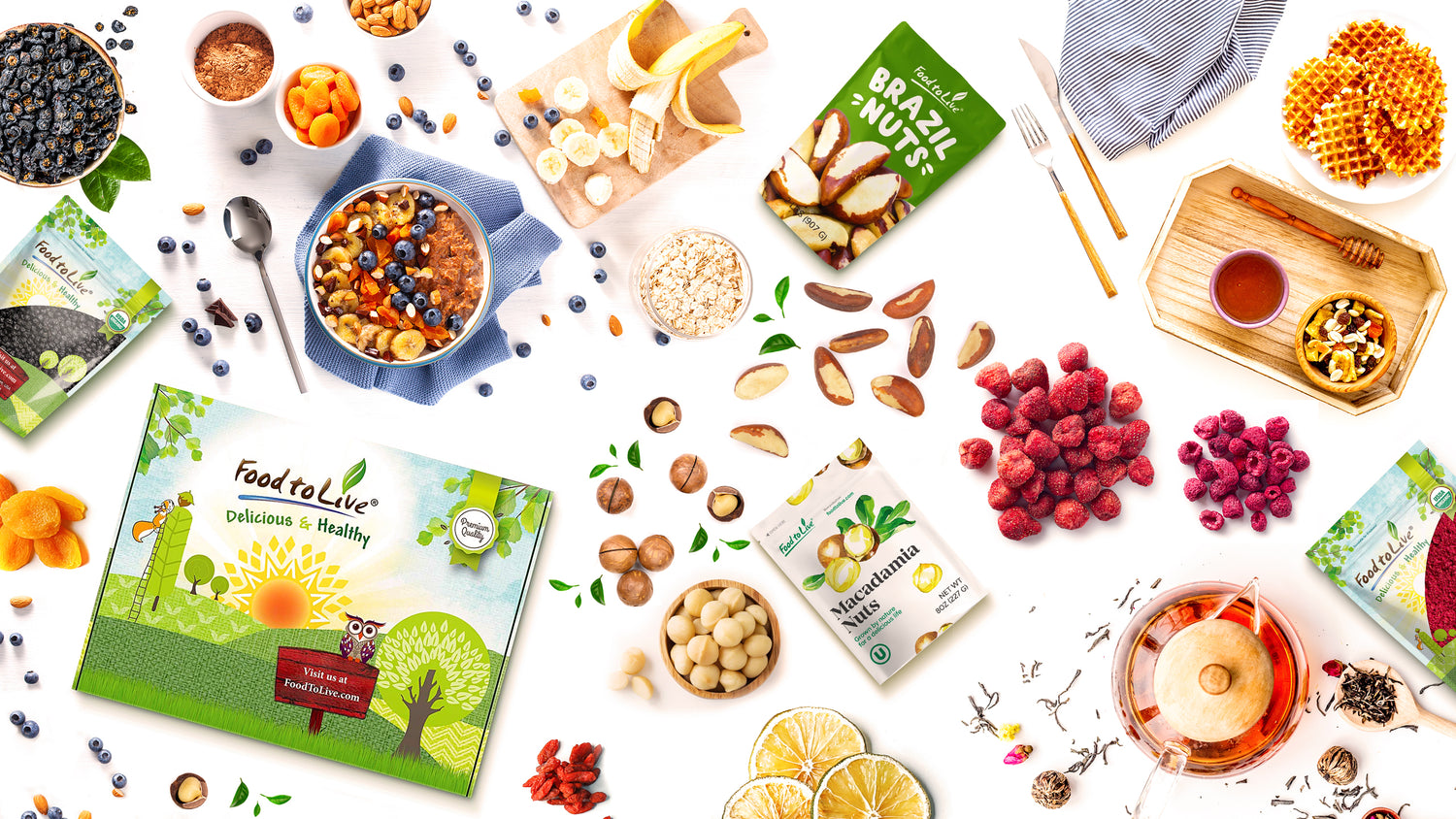 Food to Live was created to give people easy access to delicious and wholesome foods.
We offer a wide range of organic and raw foods that would be a great addition to any diet.
We choose products that can positively impact the body, such as dried fruits, nuts, seeds, grains, powders, flours, spices, and legumes.
Shop more products