Organic Guar Gum Powder - Great Thickener & Binder, Food Grade, Perfect for Baking, Non-GMO, Kosher, Vegan, Bulk - by Food to Live
Regular price
$0.00 USD
Sale price
$6.99 USD
Unit price
per
Sale
Sold out
Organic Guar Gum is made from guar plant beans and renowned for its thickening and stabilizing properties. You can use it to give your vegan sauces, soups, baked goods, and ice cream perfect texture. Food To Live Organic Guar Gum is produced using the most efficient techniques. The seeds are processed and turned into a fine powder without the use of any additives.

Organic Guar Gum: Benefits and Nutrition

Organic guar gum nutrition value is low, but this product contains a lot of dietary fiber. Its lack of essential nutrients isn't a problem as you'll only need to use the tiniest amount of the powder in recipes.

Organic guar gum is vegan and can be included in gluten-free baking. It doesn't have any side effects unless you try to eat a significant amount of it. As the product is a thickening agent, you'll mostly dissolve it in a liquid. In this form, organic guar gum is perfectly safe. In fact, it's included in the majority of products available in stores, both food, and cosmetics.

Organic Guar Gum: Uses and Storage Tips

Organic Guar Gum from Food To Live is perfect for making a variety of culinary masterpieces. You can add this ingredient to boost the texture of:

* Salad dressings
* Sauces
* Soups
* Ice cream
* Vegan jello

It's also an invaluable substance for gluten-free baking. In these recipes, you get to benefit from the binding properties of organic guar gum. It will allow you to make delicious and fluffy buns and bread from gluten-free flour mixes.

Many ready-to-use mixes available in stores already contain it. However, if you prefer to make your healthy gluten-free flours, buying organic guar gum in bulk would be useful.

The amount of guar gum you'll need to use in a recipe varies from ¼ to 3 teaspoons. It depends on the type of dish you make, the number of products, etc. You might need to experiment with proportions a bit because even the brand of other ingredients will affect how organic guar gum 'acts'. It means that the amount given in a recipe might not be perfect for you.

When using organic guar gum as a food thickener, you should start small and gradually increase the amount of powder. Stop when the product gets the texture you want. It's essential to mix organic guar gum powder into the liquid correctly, so use a mixer or blender whenever possible. It will be best to dissolve the product in a small amount of liquid first. This way, it'll be easier to mix it with other ingredients.

You can easily buy organic guar gum bulk because this product will keep for months. It doesn't require any special storage conditions. However, it's vital to keep the powder perfectly dry. Even a small amount of moisture can ruin the product entirely.
Shipping & Returns

Shipping Time: Most orders received before 3:00 PM EST will ship not later than the next business day, provided the product ordered is in stock. Most orders received after 3:00 PM EST will ship not later than the second business day. Orders are not processed or dispatched on Sunday. For more information check our Shipping & Return Policy
Storage

Store in a cool,dry place away from Moisture, Light, Oxygen
Share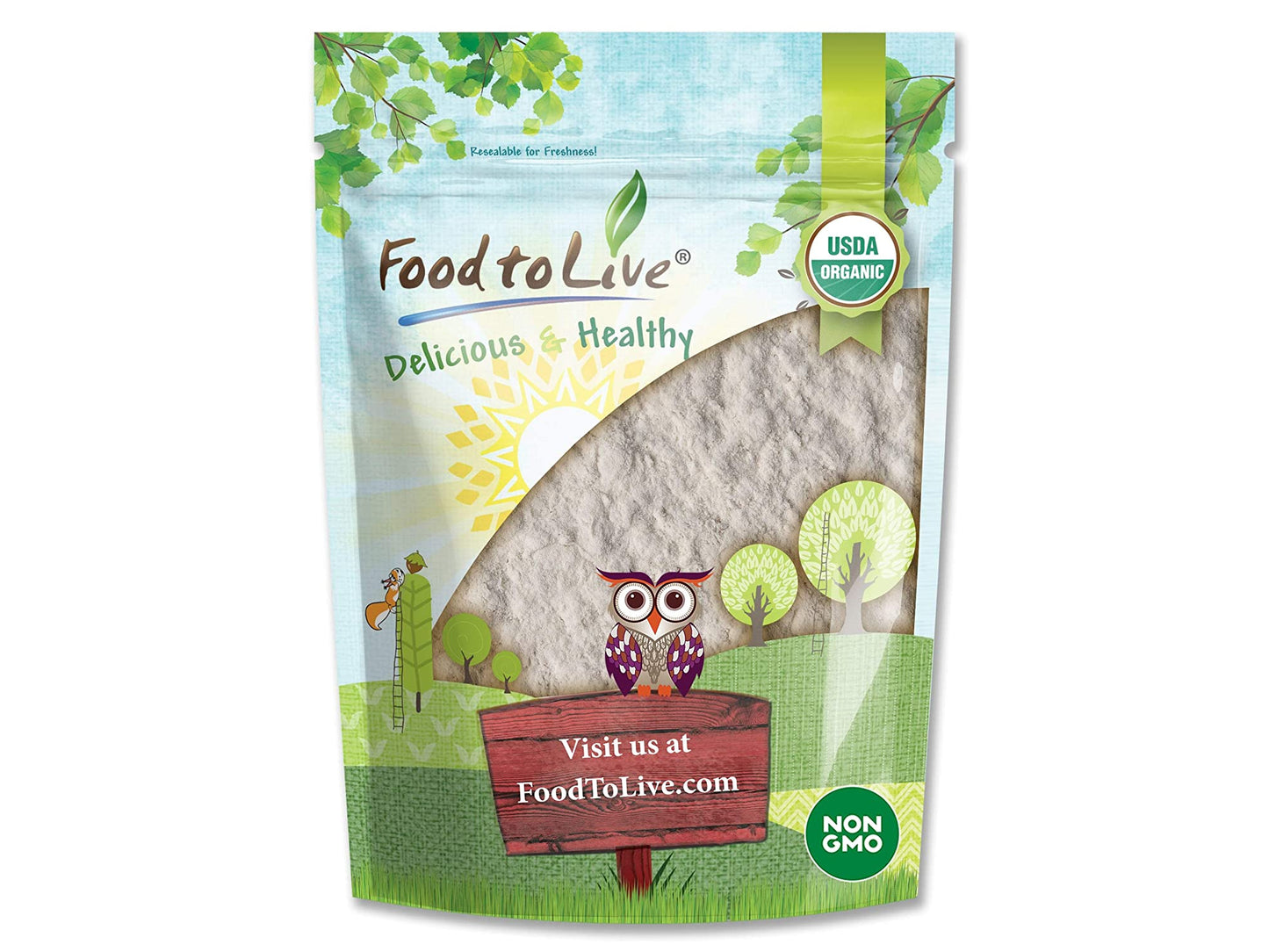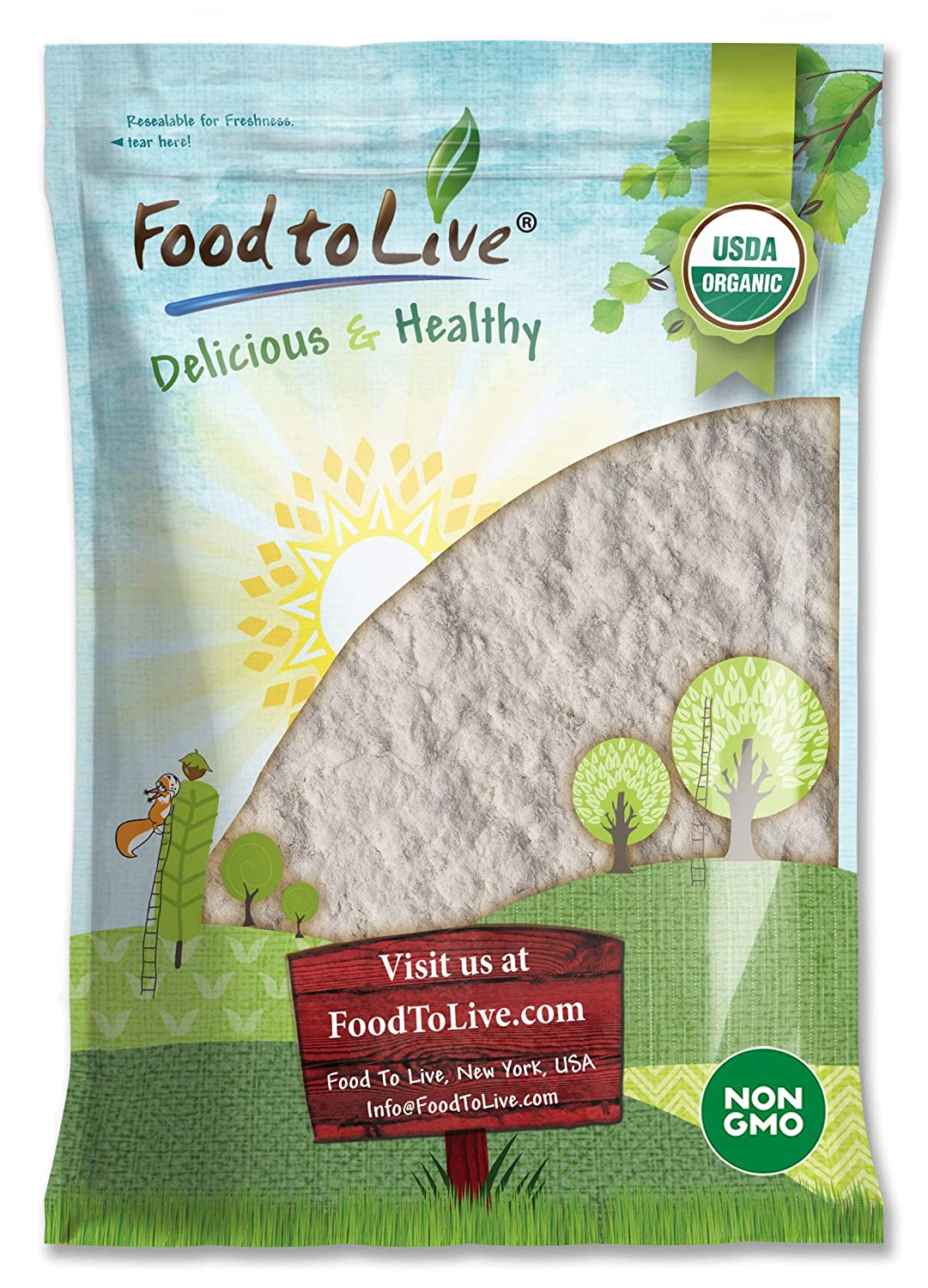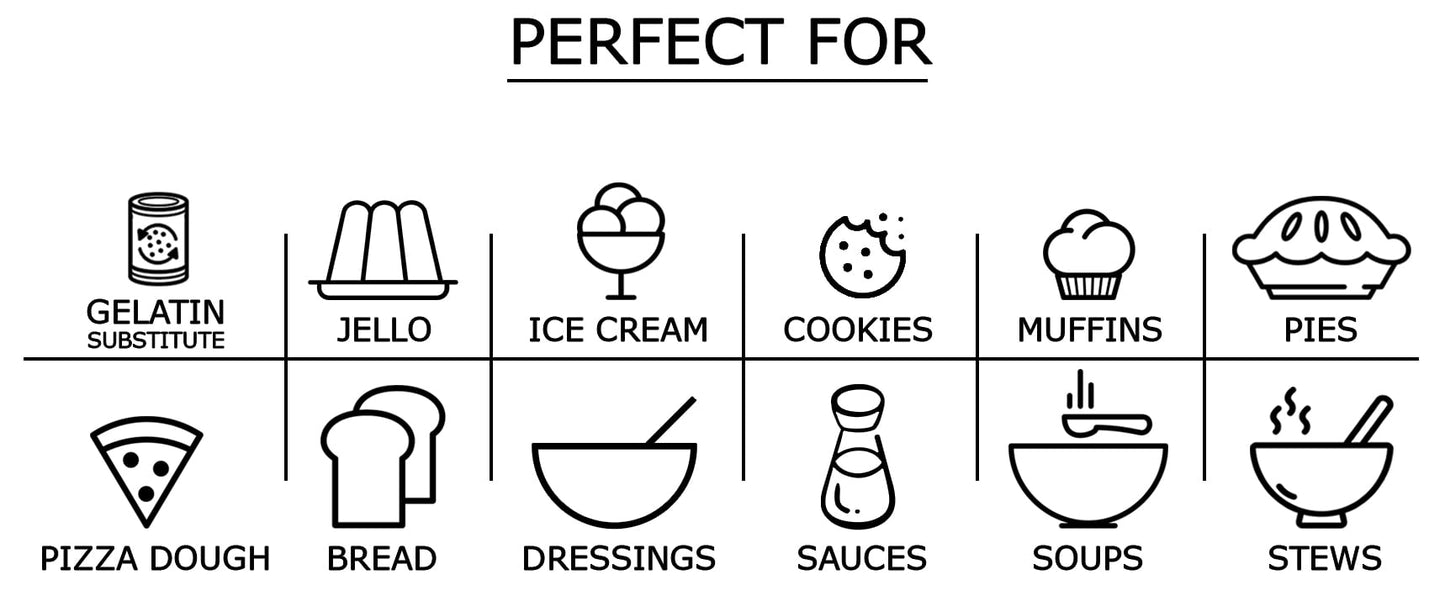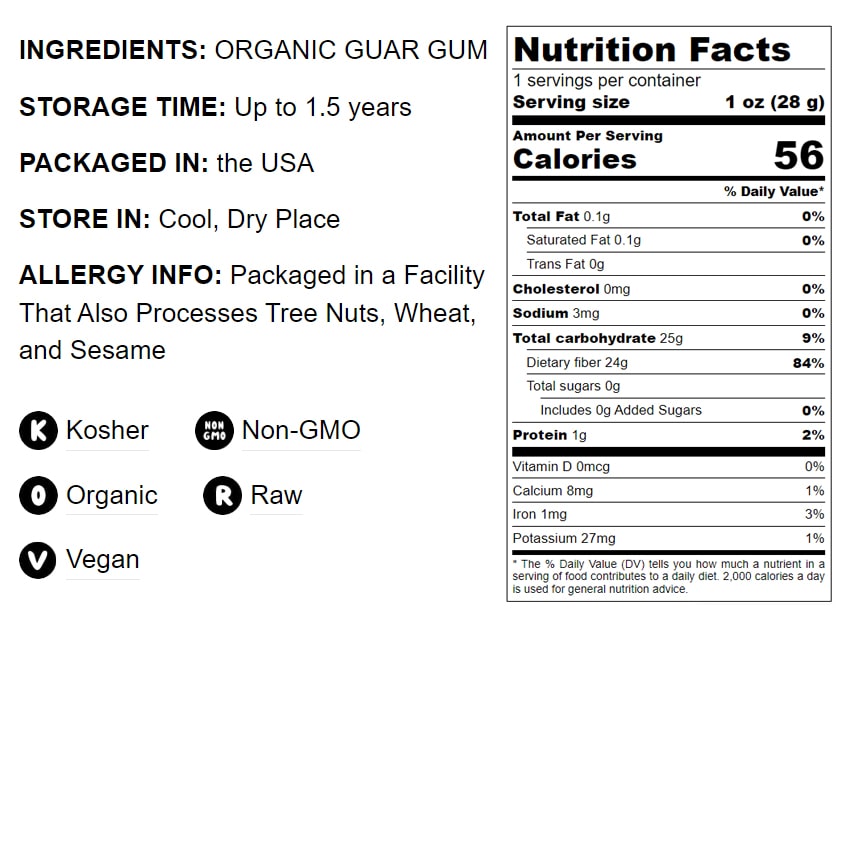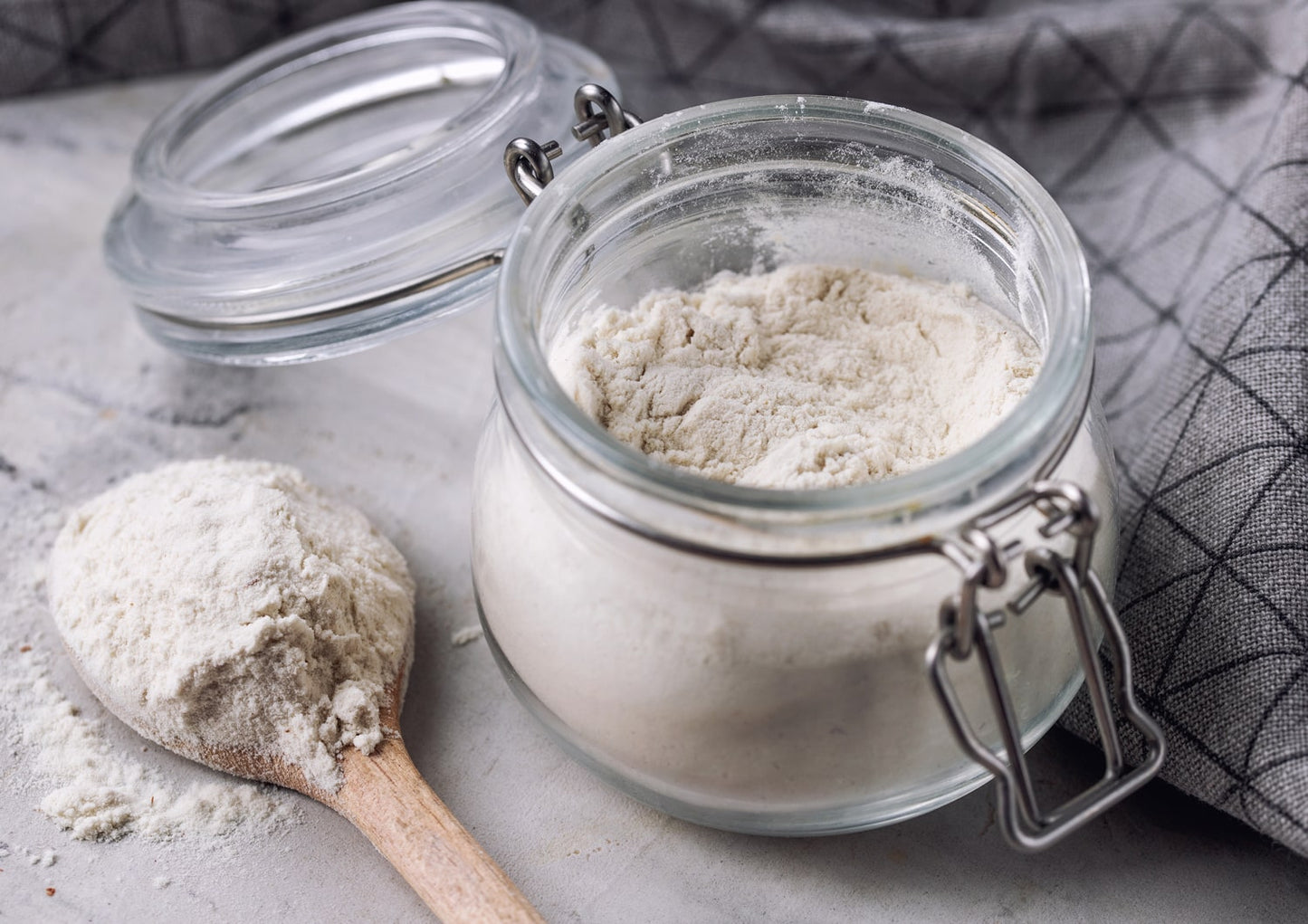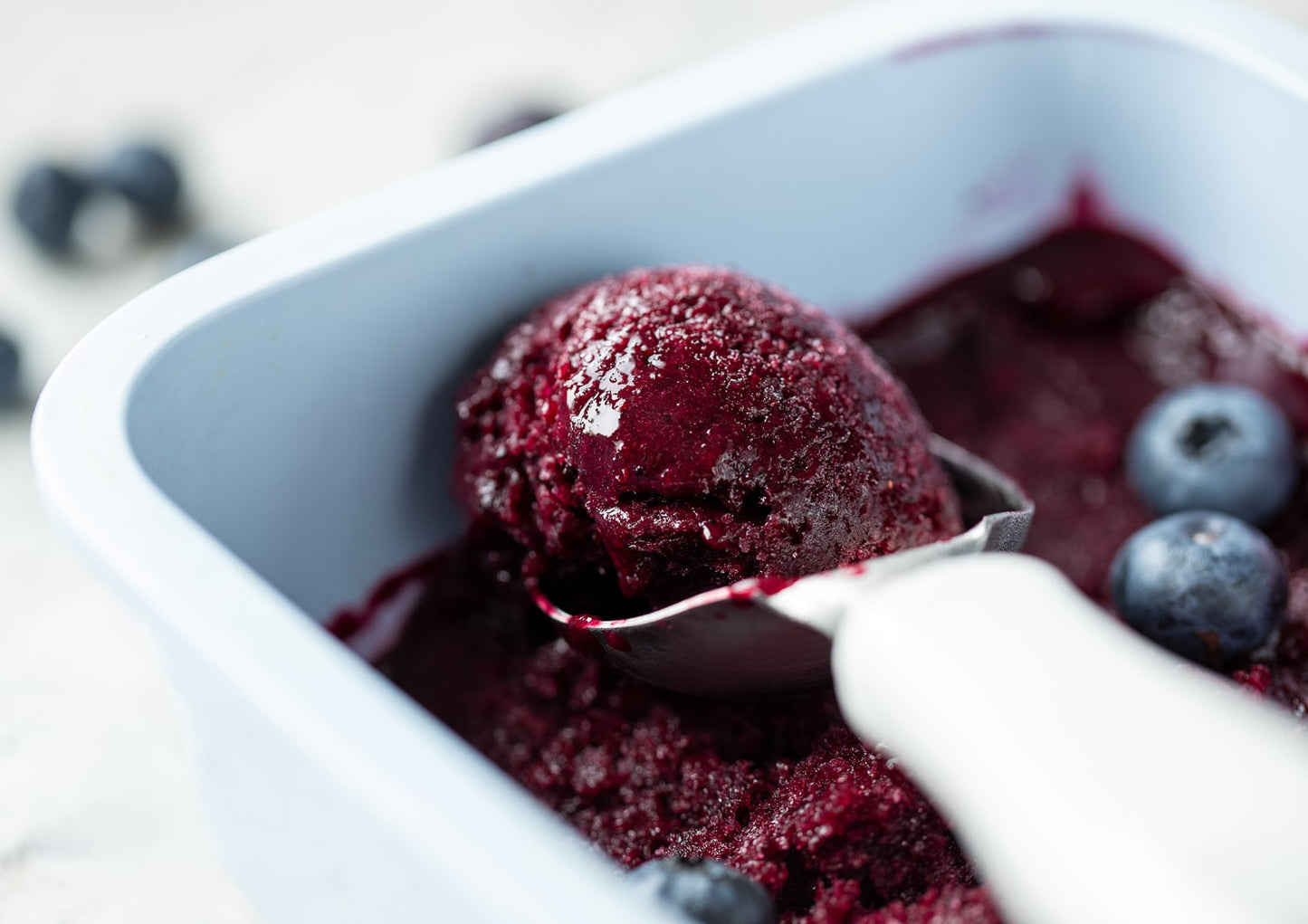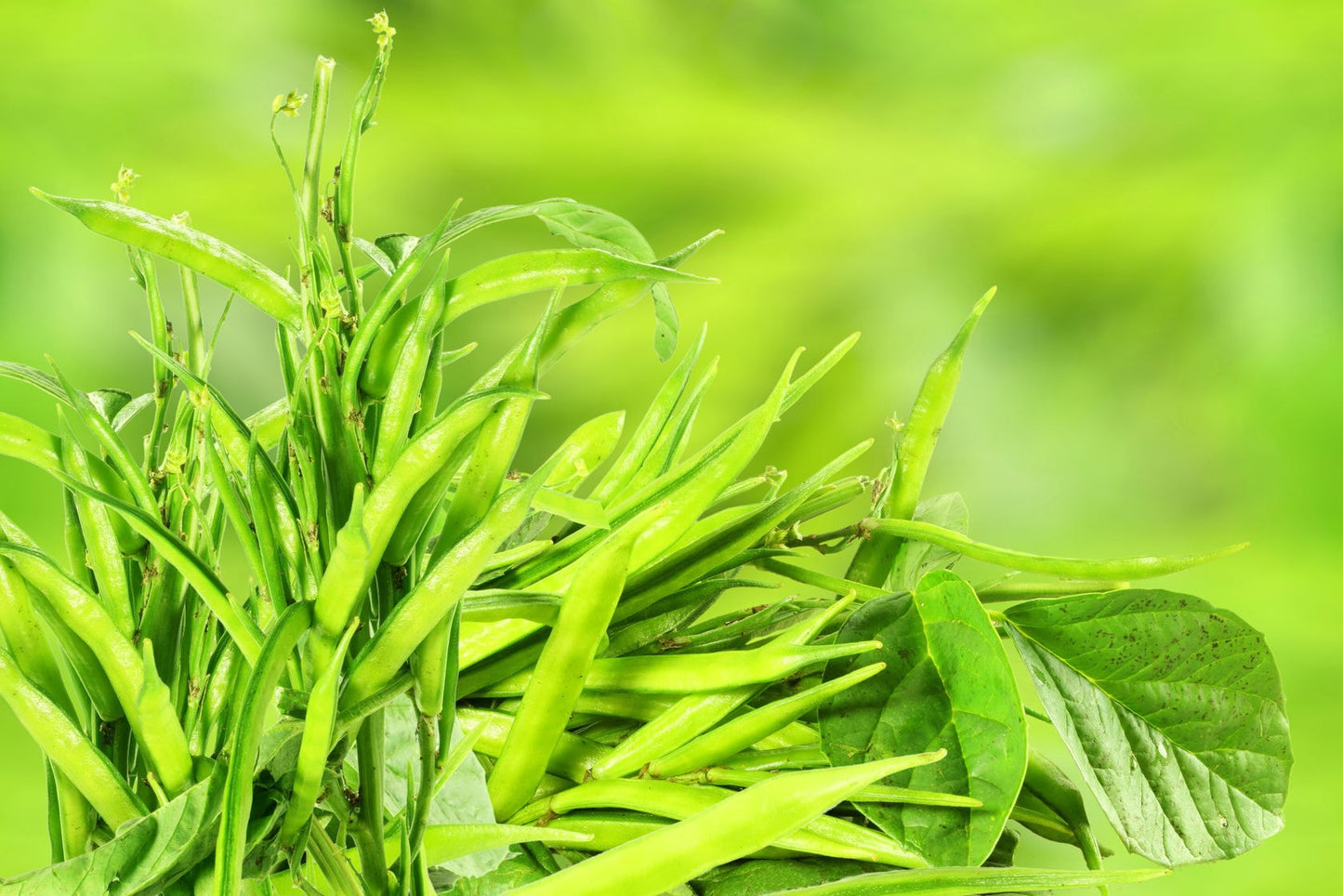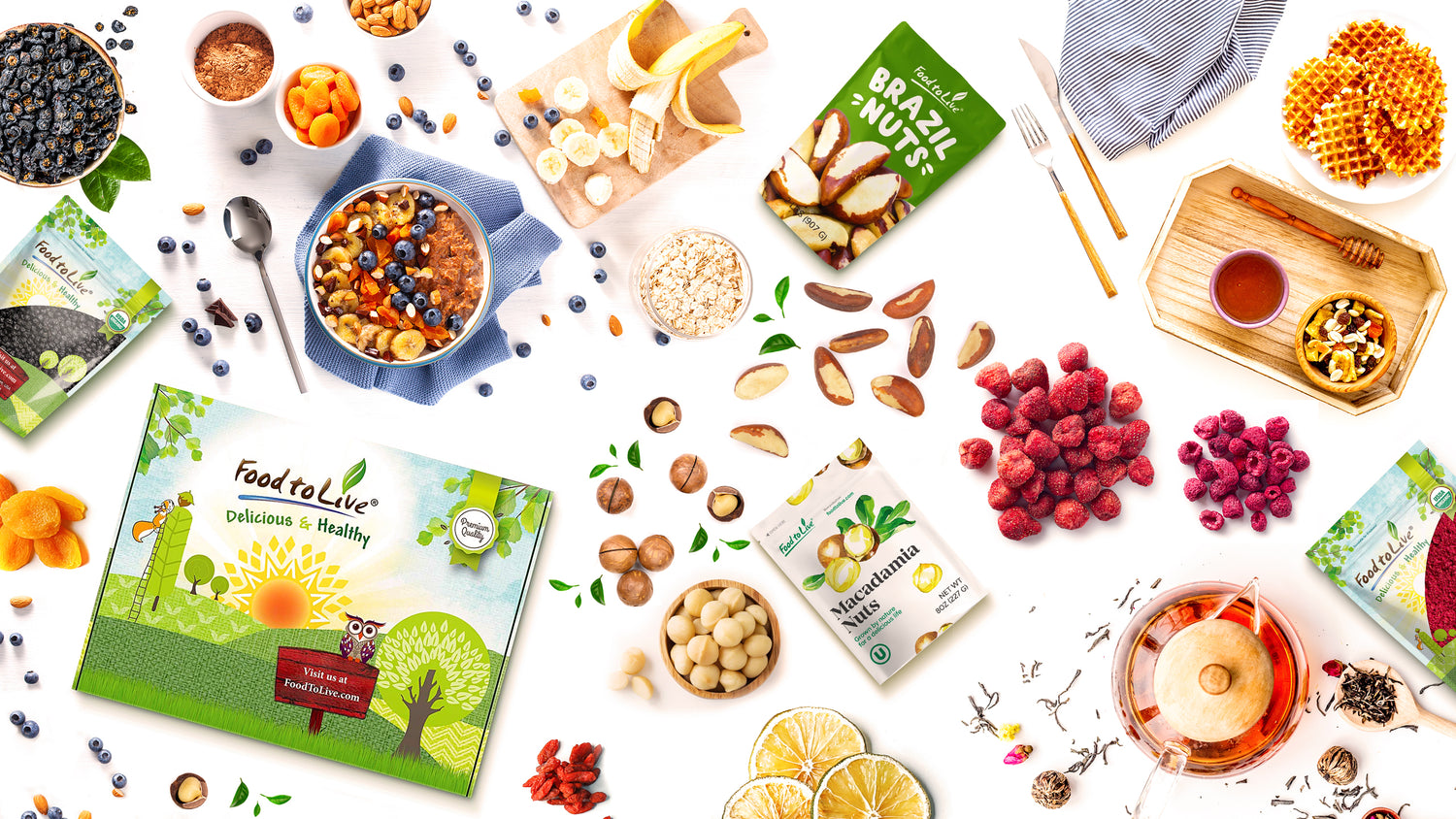 Food to Live was created to give people easy access to delicious and wholesome foods.
We offer a wide range of organic and raw foods that would be a great addition to any diet.
We choose products that can positively impact the body, such as dried fruits, nuts, seeds, grains, powders, flours, spices, and legumes.
Shop more products