Organic Hulled Barley - Non-GMO, Kosher, Raw, Bulk Grain, Product of the USA - by Food to Live
Regular price
$0.00 USD
Sale price
$74.85 USD
Unit price
per
Sale
Sold out
Certified Organic Hulled Barley from Food To Live offers you all the benefits of this great grain. People have been cultivating barley for over 10,000 years, and during this time they've come up with many uses for it. The whole grain is delicious and highly nutritious. Today you can enjoy organic barley flour, cereal, and malted barley, which is a natural sweetener.

Is Organic Barley Good for You

Organic barley is one of the best whole grains you can find. It's rich in fiber, protein, and a variety of nutrients. It provides you with high amounts of:

* Calcium
* Zinc
* Iron
* B vitamins
* Vitamin E
* Vitamin K

Organic barley grass also has lots of vitamin C and various phytonutrients. Therefore, any form of this grain can be perfect for the diet. As it's reasonably low in calories, it can even be included in a weight management plan.

Please remember that organic barley contains gluten. Therefore, you should avoid any products that contain it or an ingredient called 'malt' if you are sensitive to this protein. Organic barley grass, on the other hand, is gluten-free. It means that you can enjoy barley juice as long as you make it yourself. This way, you can make sure the actual seed doesn't get into the product.

Organic Barley Malt: Uses and Benefits

Organic barley malt is a natural sweetener made from barley. To 'malt' a grain means to soak it until it starts germinating and heat-dry right after. When this happens, the seed releases enzymes, which turn starches to sugars.

Organic barley malt powder is getting more popular as a 'better' alternative to white sugar. The same with organic barley malt extract, which can be compared to maple syrup.

Malted barley is also used for making beer, whiskey, candies, and a variety of beverages. Organic barley malt powder is a substitute for regular wheat flour in buns, cookies, and bread. It's naturally sweet, so you can cut down on sugar when baking.

Hulled Barley, commonly known as barley groats, is a form of whole-grain barley that's minimally processed, removing only the tough inedible outermost hull (shell). As the hull is removed, bran remains in place, keeping the grains whole.
Shipping & Returns

Shipping Time: Most orders received before 3:00 PM EST will ship not later than the next business day, provided the product ordered is in stock. Most orders received after 3:00 PM EST will ship not later than the second business day. Orders are not processed or dispatched on Sunday. For more information check our Shipping & Return Policy
Storage

Store in a cool,dry place away from Moisture, Light, Oxygen
Share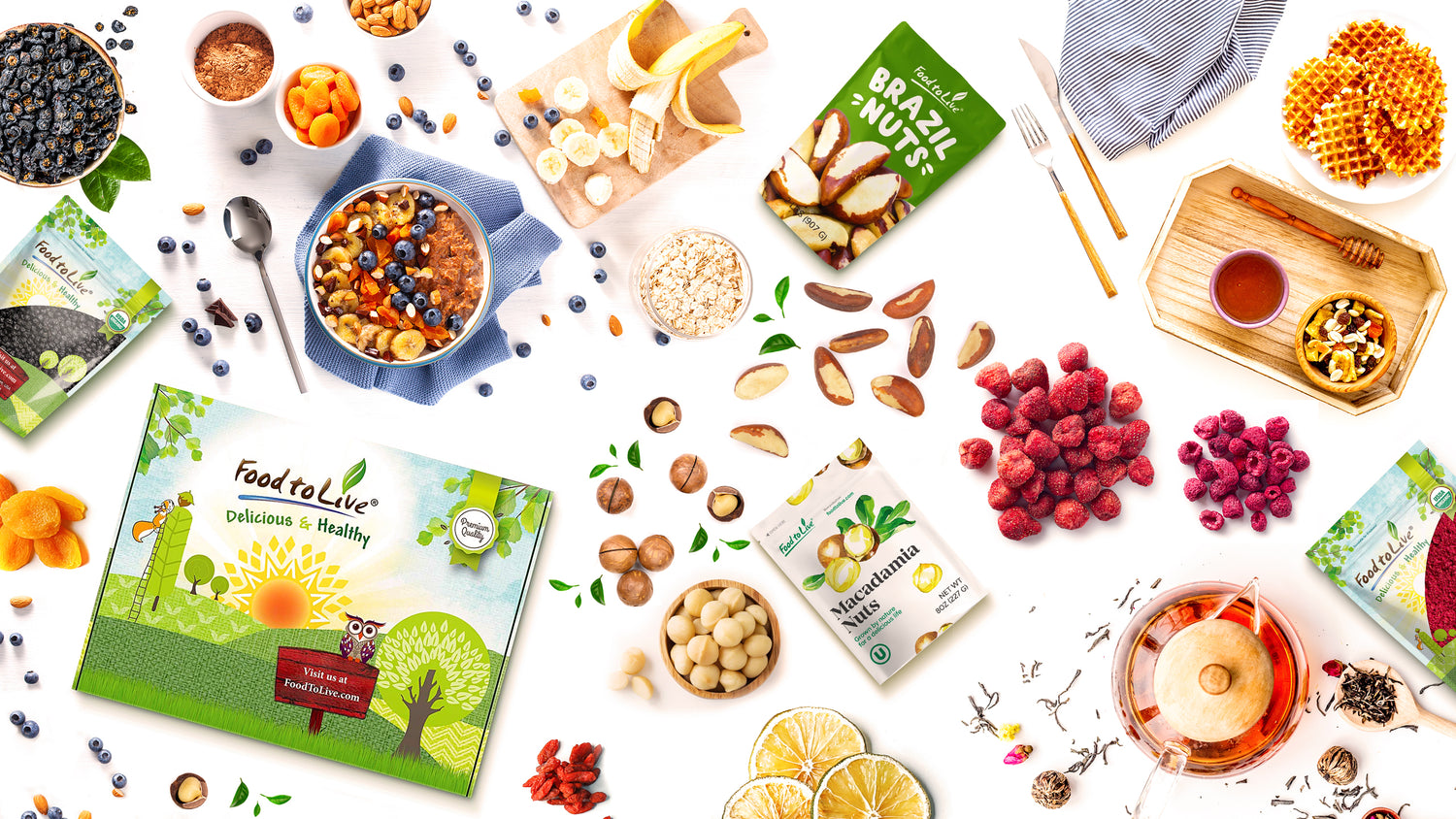 Food to Live was created to give people easy access to delicious and wholesome foods.
We offer a wide range of organic and raw foods that would be a great addition to any diet.
We choose products that can positively impact the body, such as dried fruits, nuts, seeds, grains, powders, flours, spices, and legumes.
Shop more products