Organic Macadamia Nuts - Non-GMO, Kosher, Raw, Vegan – by Food to Live
Regular price
$0.00 USD
Sale price
$18.49 USD
Unit price
per
Sale
Sold out
Macadamia nuts, also known as Australia nuts, Queensland nuts, or bush nuts, are among the most delicious nuts, favored for their sweet and buttery taste. Originally from Australia, today organic macadamia nuts are also grown in Hawaii, Brazil, Middle Americas and South Africa due to their favorable climates.

Although they are rich in fat and contain many calories, organic Australia nuts should not be ruled out of your diet. They are an abundant source of minerals, antioxidants, and carbohydrates. The trick to enjoying the benefits of these nuts is consuming them in moderation.

Additionally, by buying this organic product from our store, you can be sure that you will benefit from it much more than from an ordinary product. You will avoid the risk of chemical residue, and at the same time, you will enjoy the richer and more natural taste of these nuts.

Health Benefits of Organic Macadamia Nuts

* Reduce the chance of heart disease.
Macadamia nuts are rich in MUF (mono-unsaturated fatty) acids, like oleic and palmitoleic acids. These elements help decrease the level of "bad" LDL cholesterol in your body, while at the same time increasing the "good" HDL cholesterol. Therefore, including these nuts in your diet is important if you want to avoid coronary disease and strokes.
* Assist in brain functioning.
Rich in copper, the nuts promote proper functioning of your nervous system. Copper helps your body create neurotransmitters that your brain employs to send chemical signals to your organs and muscles.
* Strengthen the body on the inside and outside.
Queensland nuts contain plenty of protein that is important for building muscles, as well as for maintaining the healthy state of skin, hair, and nails. These nuts are also rich in phosphorus, vital for forming healthy bones and teeth. The omega-3 contained in macadamias help avoid osteoporosis and arthritis, while manganese is essential in forming new bone tissue.
* Improve digestion.
Macadamia nuts make a useful natural roughage. Moreover, the dietary fiber, both soluble and insoluble, that can be found in these nuts is beneficial for your digestion. All of this helps avoid constipation and stimulates proper intestinal motility.

Macadamia nuts are a healthy and delicious ingredient for many meals, and they make a perfect snack on their own as well due to the numerous elements and nutrients contained in them.
Shipping & Returns

Shipping Time: Most orders received before 3:00 PM EST will ship not later than the next business day, provided the product ordered is in stock. Most orders received after 3:00 PM EST will ship not later than the second business day. Orders are not processed or dispatched on Sunday. For more information check our Shipping & Return Policy
Storage

Store in a cool,dry place away from Moisture, Light, Oxygen
Share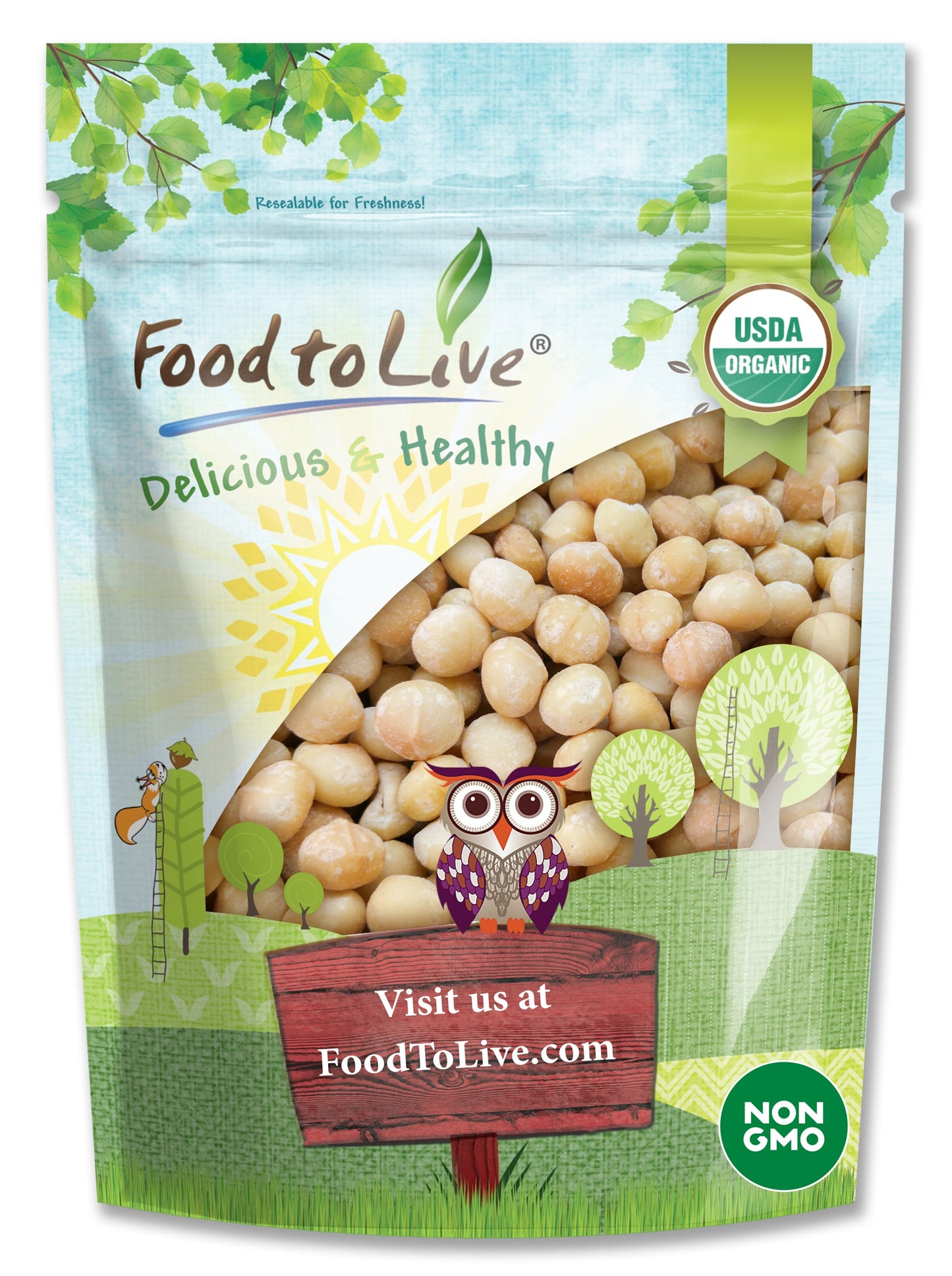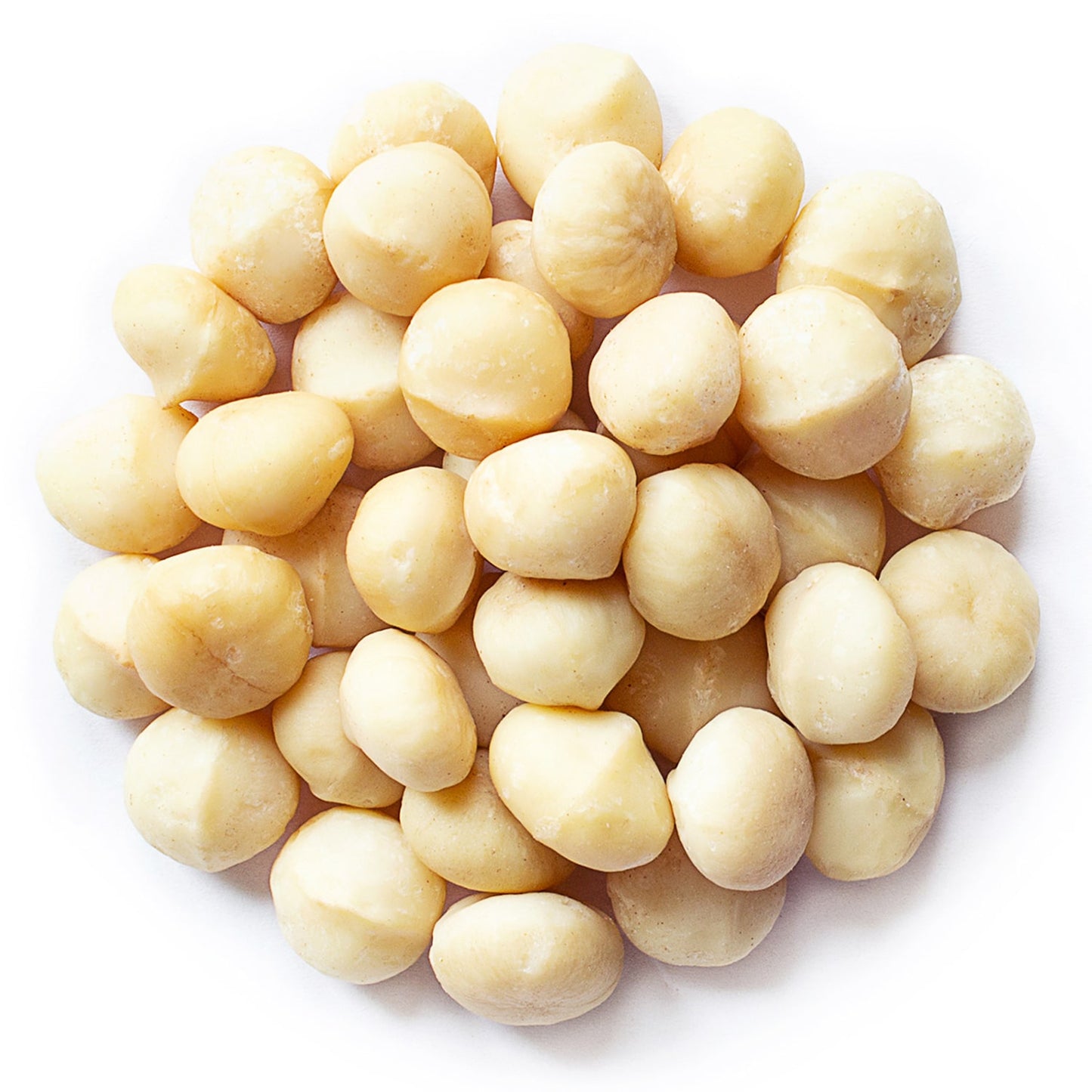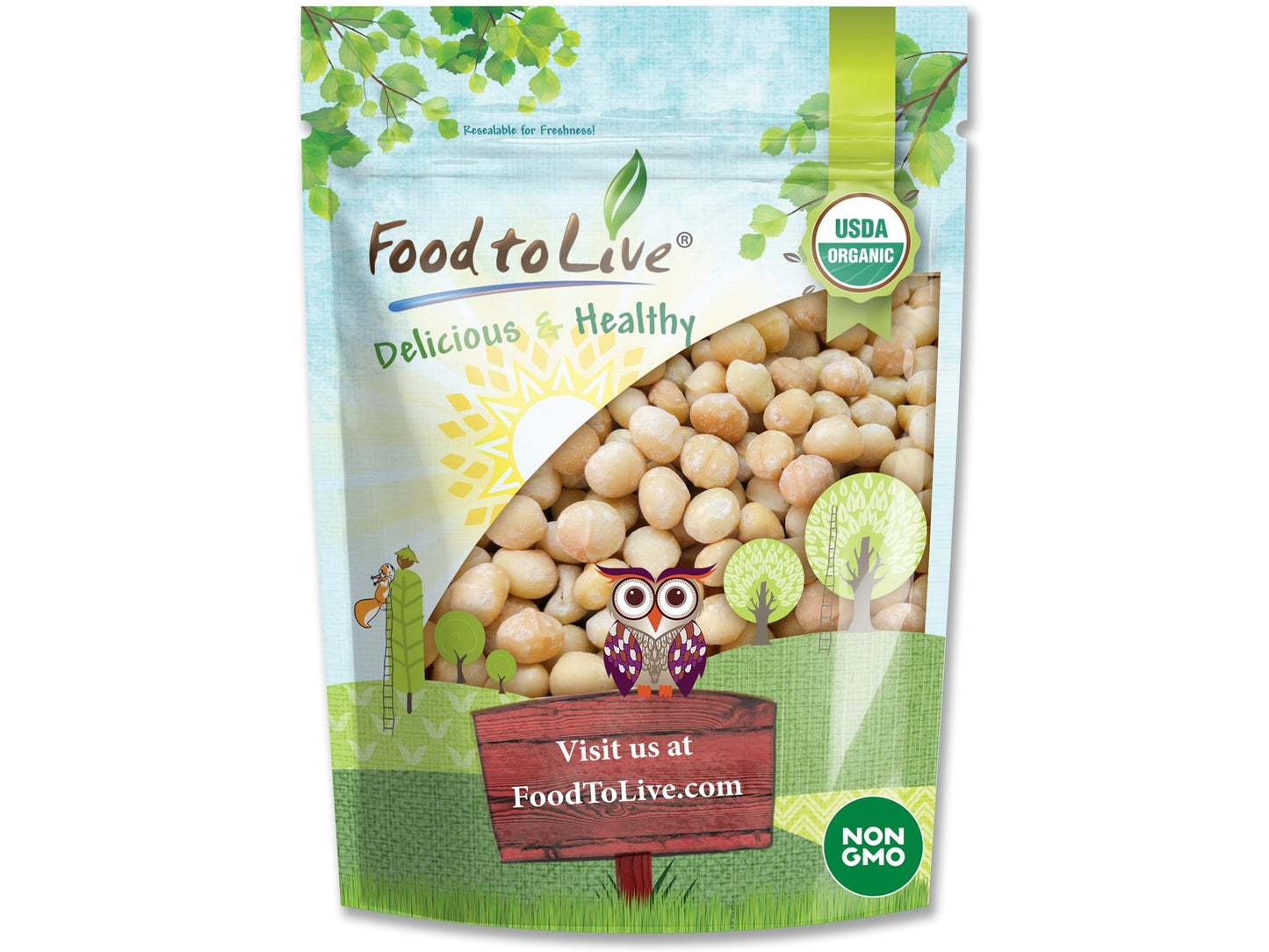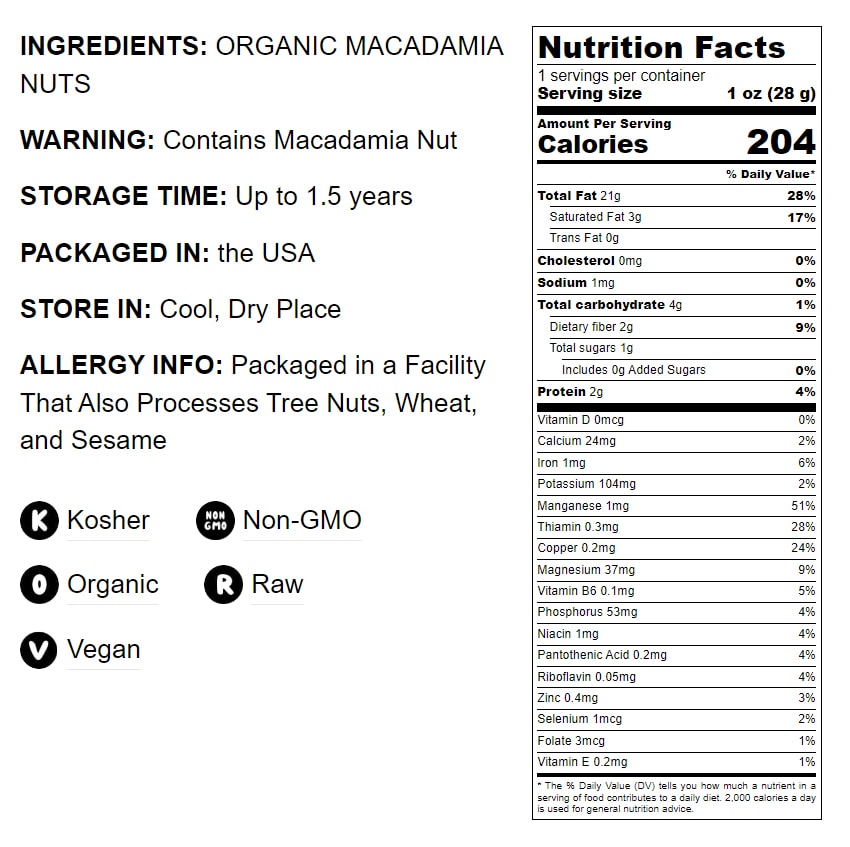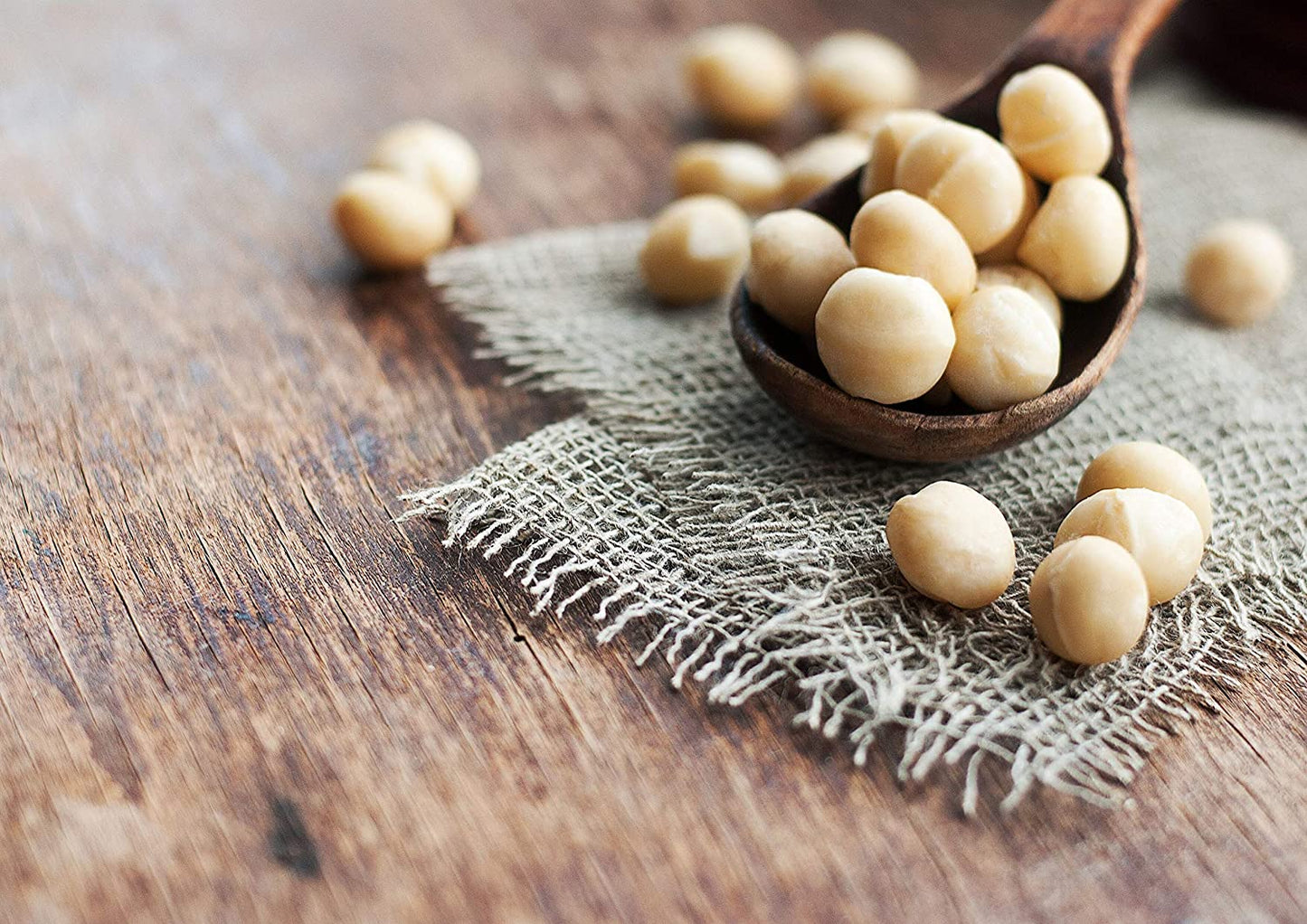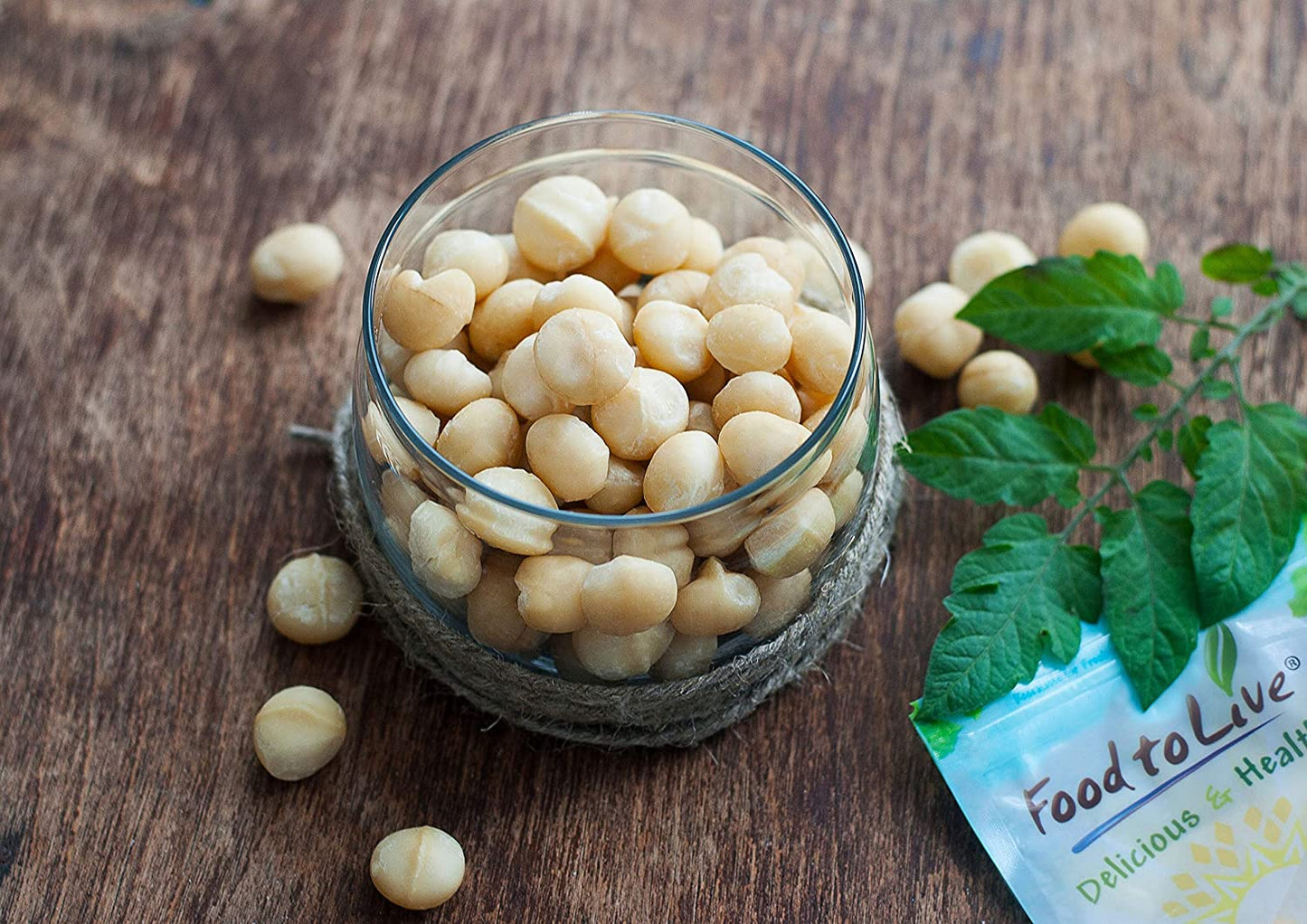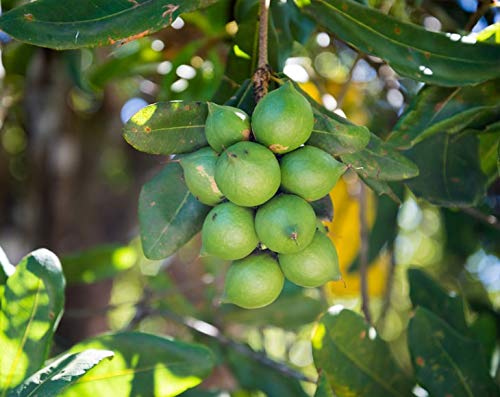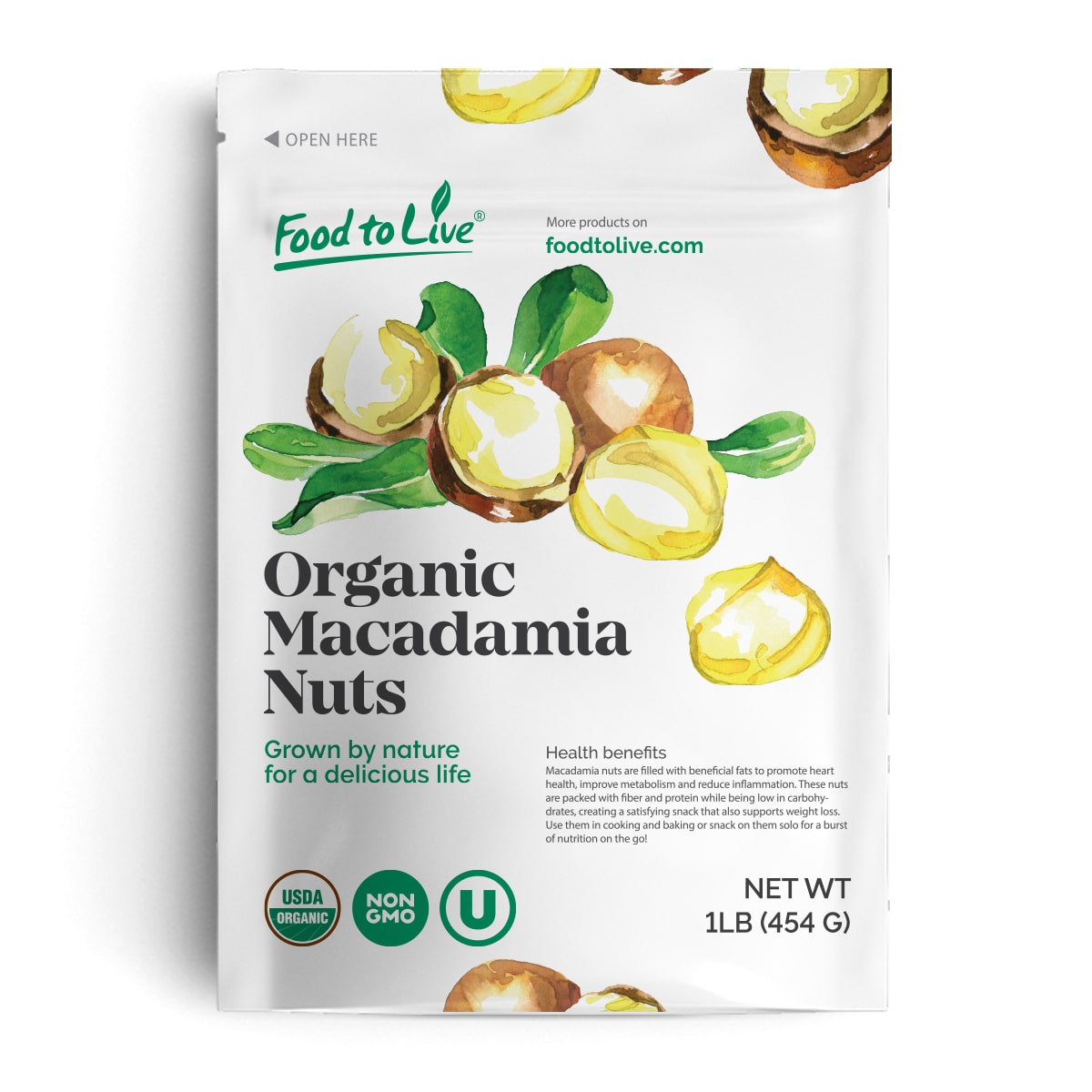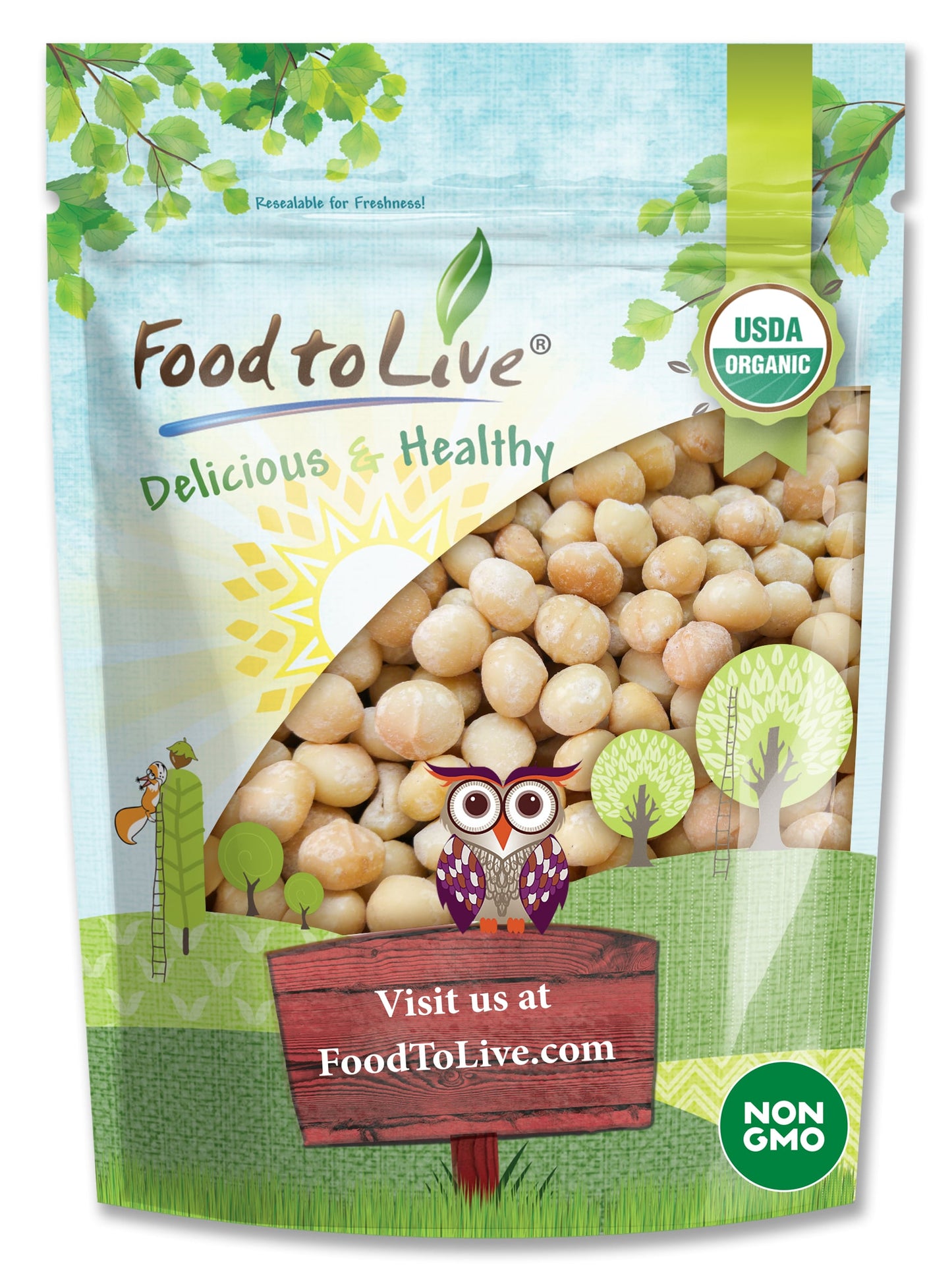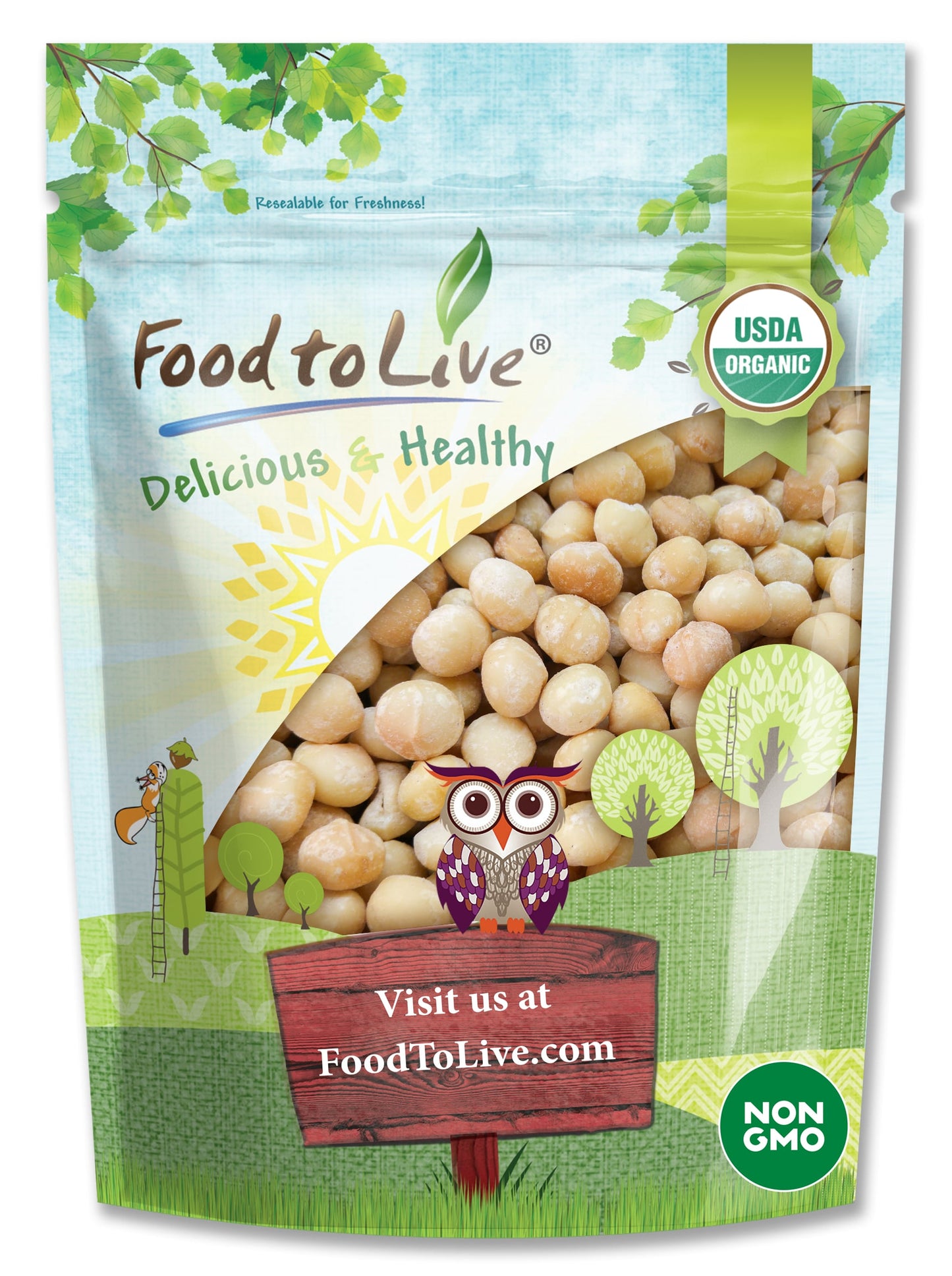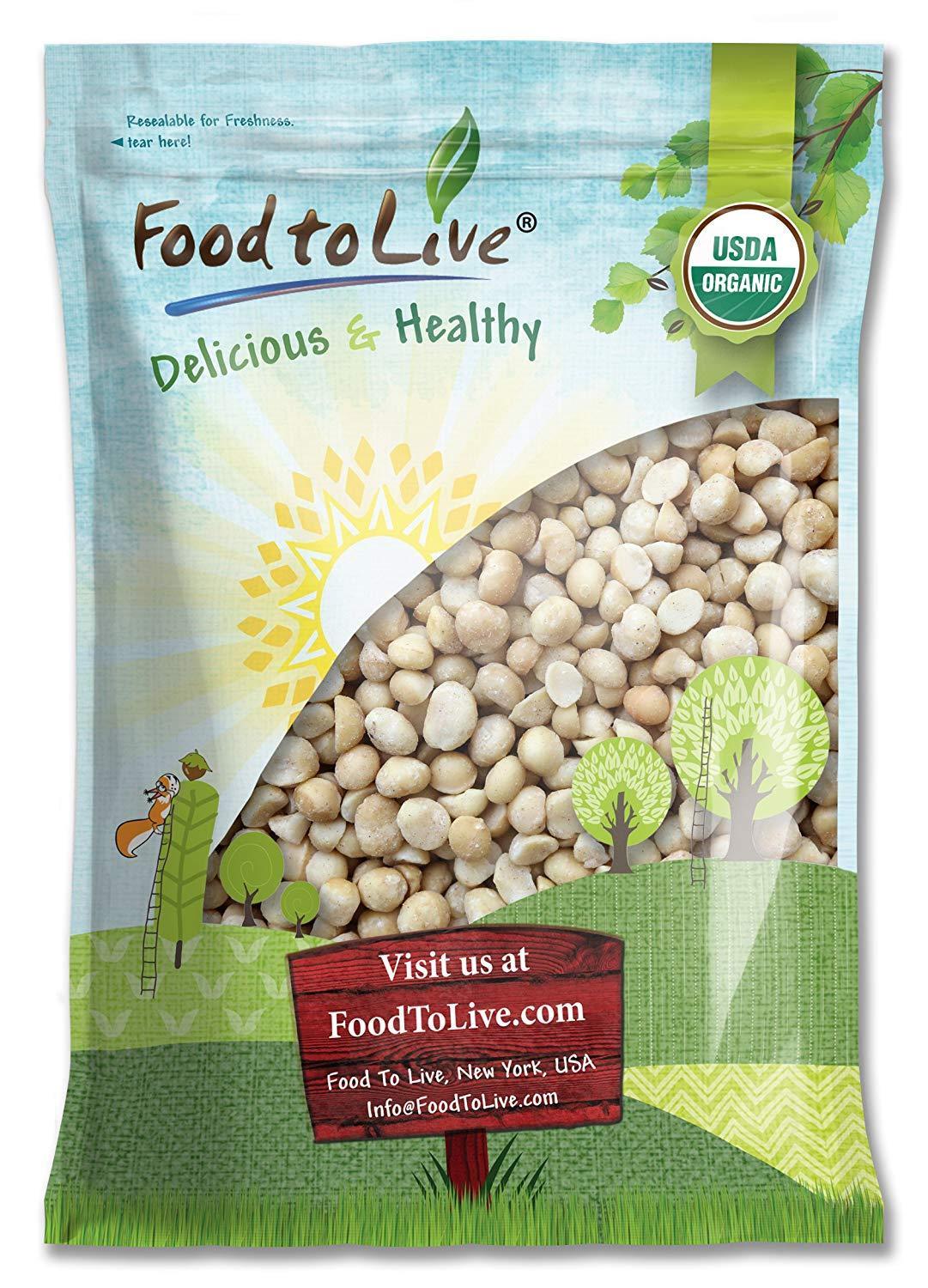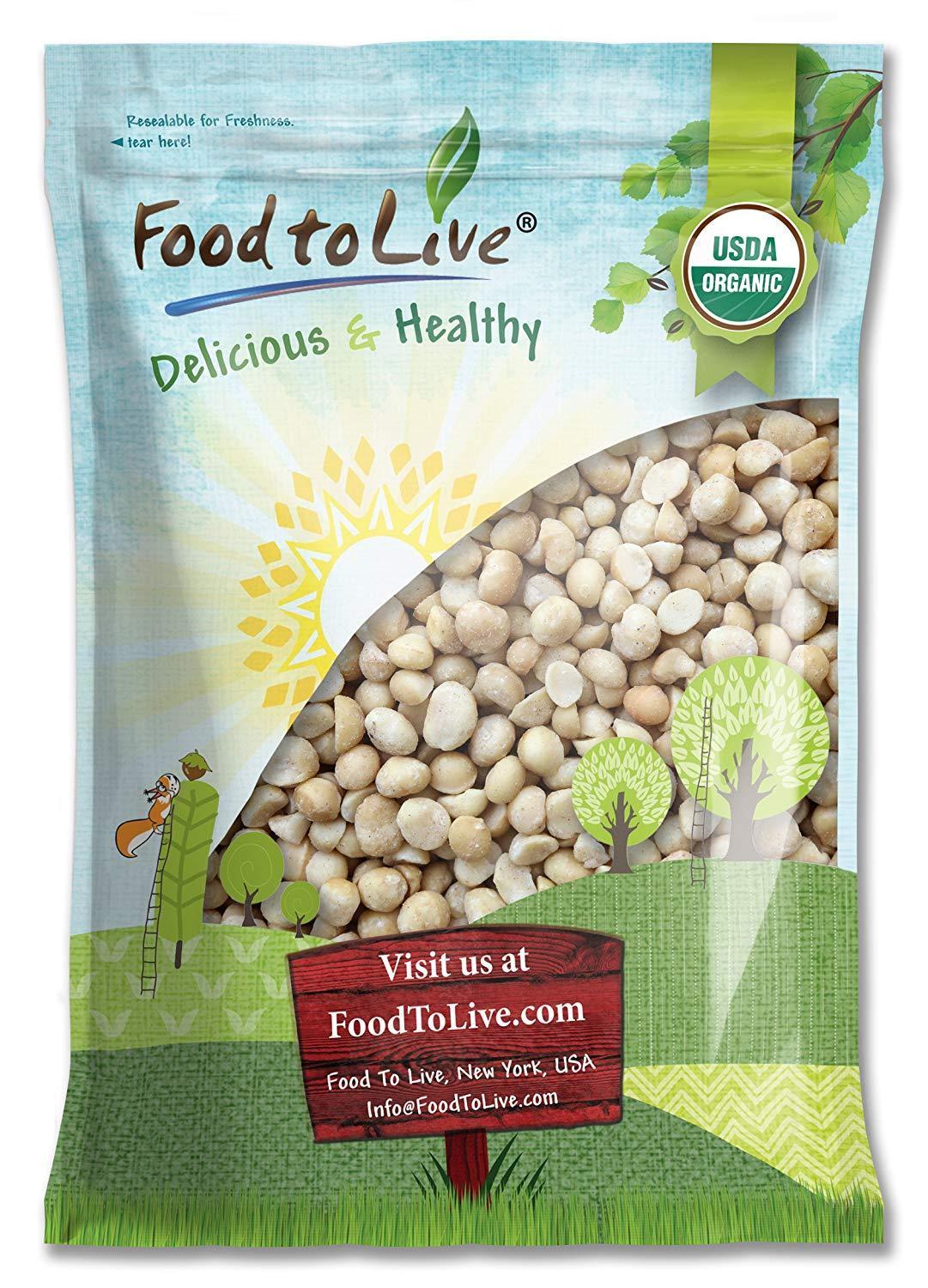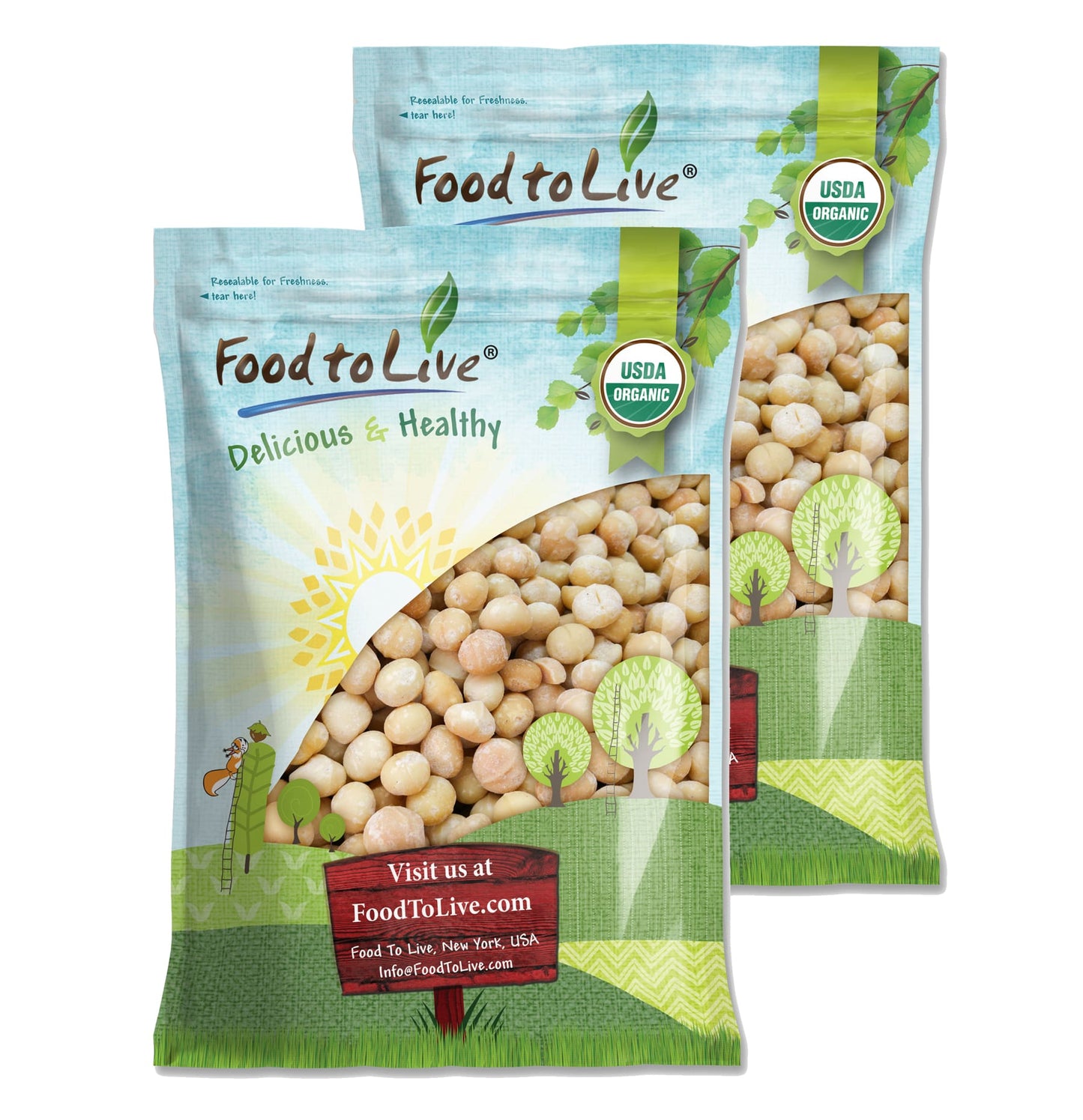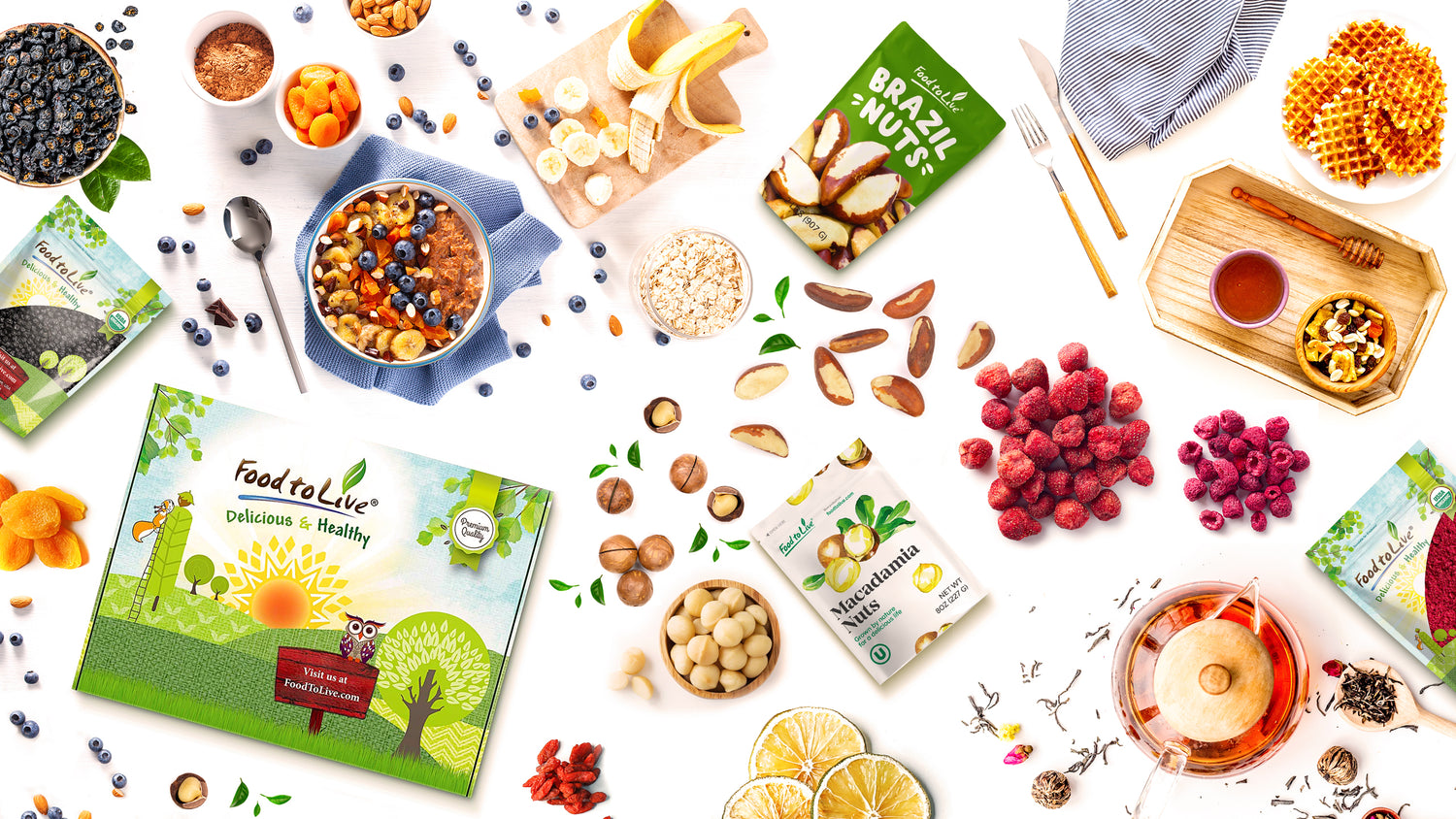 Food to Live was created to give people easy access to delicious and wholesome foods.
We offer a wide range of organic and raw foods that would be a great addition to any diet.
We choose products that can positively impact the body, such as dried fruits, nuts, seeds, grains, powders, flours, spices, and legumes.
Shop more products