Organic Matcha Green Tea Powder — Non-GMO, Kosher, Authentic Japanese Origin - Exclusive Gourmet Grade, Vegan, Sirtfood - by Food to Live
Regular price
$1,475.49 USD
Regular price
$0.00 USD
Sale price
$1,475.49 USD
Unit price
per
Sale
Sold out
Food to Live Organic Matcha Green Tea Powder provides you a boost of antioxidants in a delicious form. Made from specially grown plants, this Japanese green tea powder has a delightfully rich taste that will complement a variety of dishes. The product is Gourmet grade, which means you can make amazing organic matcha tea or latte with it.
To produce this special grade of tea, the plants are shaded for the last few months of their growth. Then, the leaves are dried and powdered, but their stems and vines are removed to ensure the purity of organic matcha powder. When you consume it, either through the Japanese tea ceremony or in a recipe, you actually ingest tea leaves. This means that you get all the nutrients they contain, but also that you get a lot more caffeine than you would from brewed tea. That's why Japanese matcha green tea powder should be taken with caution. People who can't take stimulants, like coffee, as well as pregnant women, should avoid this food.
The best way to enjoy organic matcha is by making tea or latte. The difference is determined by whether you use water or milk with the powder. In either case you should sift about a teaspoon of powder into a cup using a tiny sifter to break down clumps. Then, add a small amount of liquid and use a special bamboo whisk in a zig-zag motion to mix the drink until it's frothy. Drink right away before the powder settles back to the bottom of the cup.
You can also use a regular teaspoon and forego the sifter. In this case, add about a tablespoon of liquid to the powder and mix carefully to prevent clumps. Then, add a bit more liquid.
A properly made matcha would have a rich slightly bitter flavor with a sweet aftertaste.
The most important rule is to never mix any boiling hot liquids with your organic matcha green tea powder. They should be 175F max.
Aside from tea and latte, you can use the powder to add the green tea flavor to ice cream, smoothies, baked goods, mochi, and even homemade pasta.
Store the product in an airtight container and in a cool dark place.

Shipping & Returns

Shipping Time: Most orders received before 3:00 PM EST will ship not later than the next business day, provided the product ordered is in stock. Most orders received after 3:00 PM EST will ship not later than the second business day. Orders are not processed or dispatched on Sunday. For more information check our Shipping & Return Policy
Storage

Store in a cool,dry place away from Moisture, Light, Oxygen
Share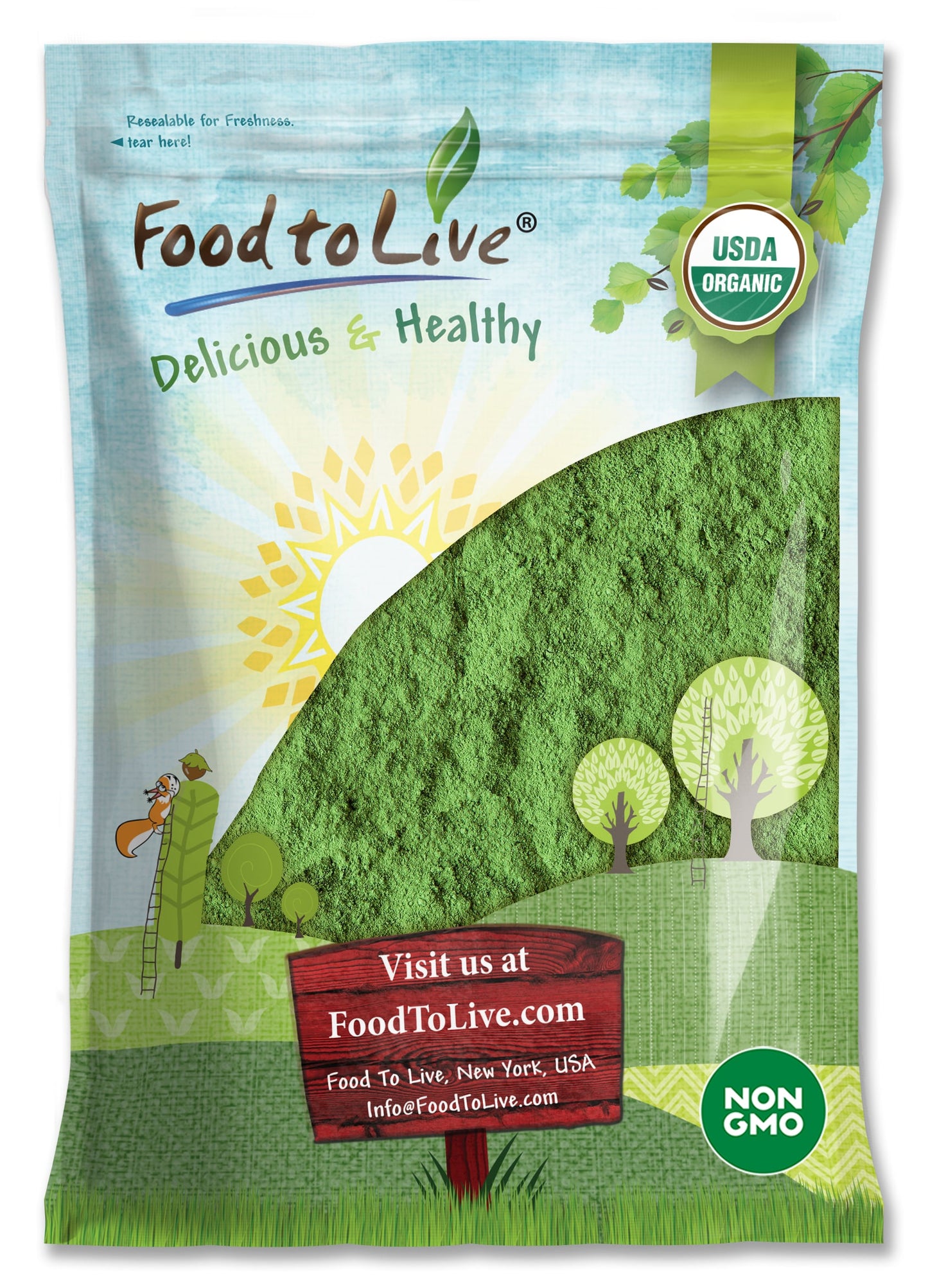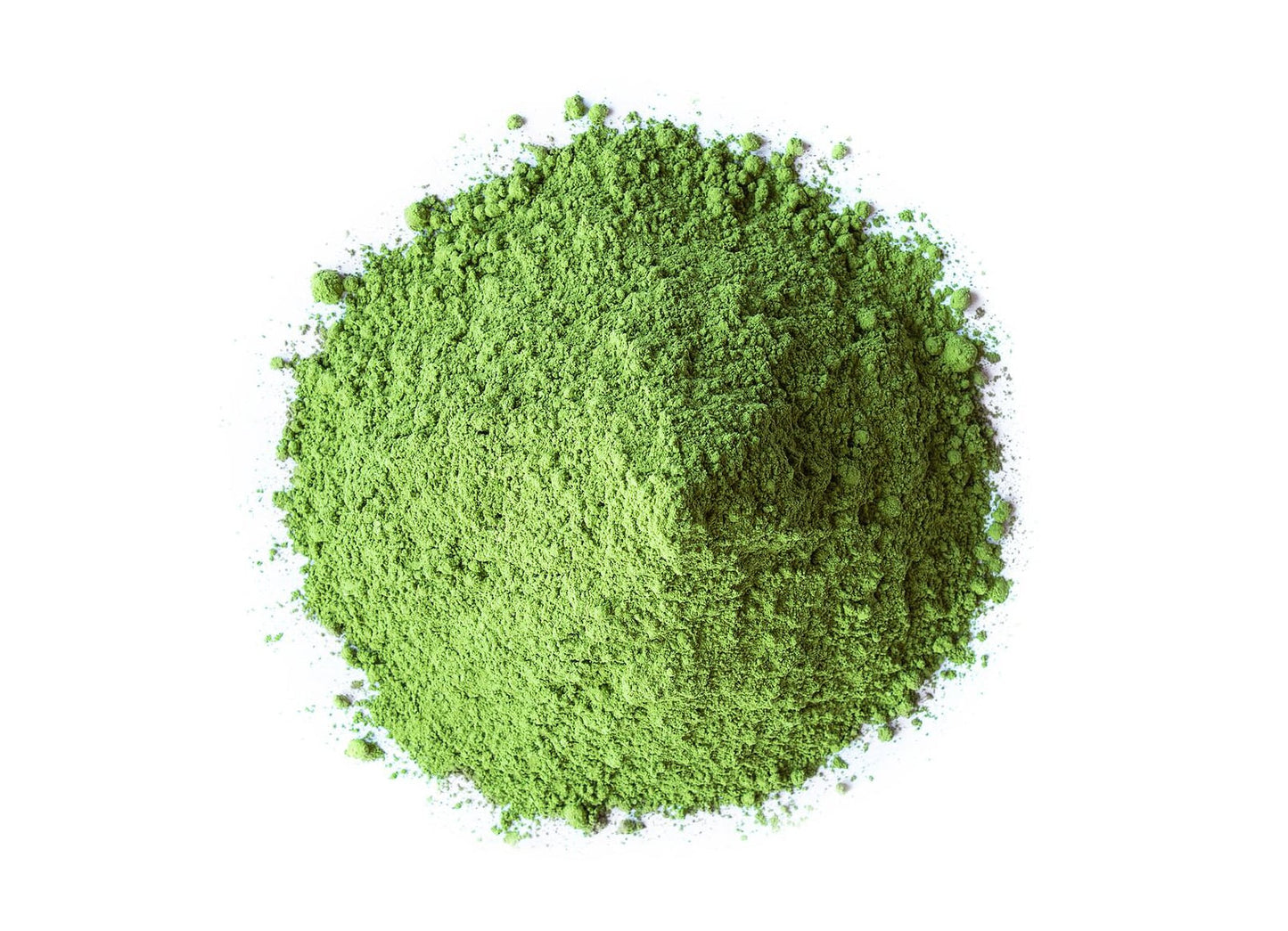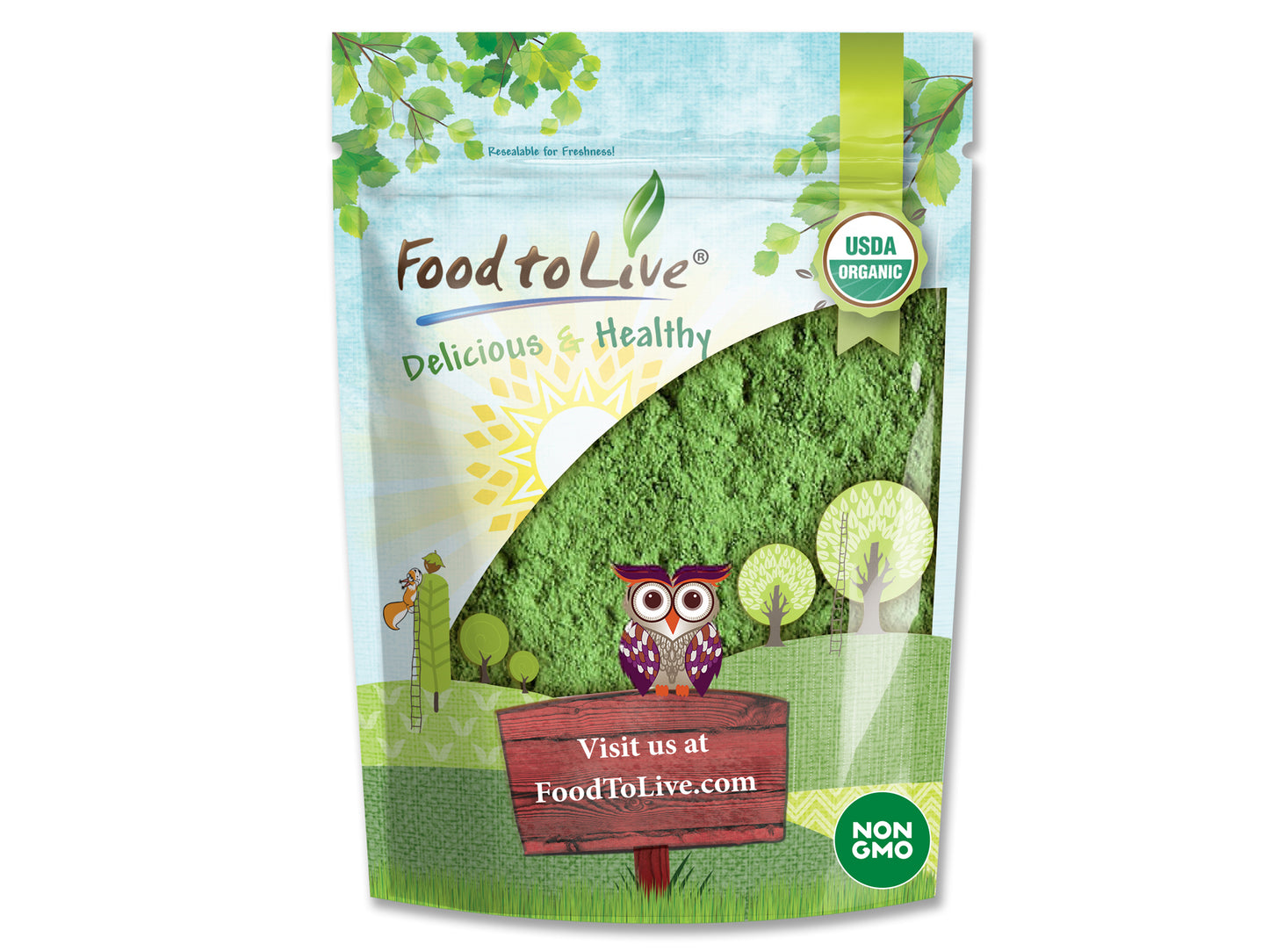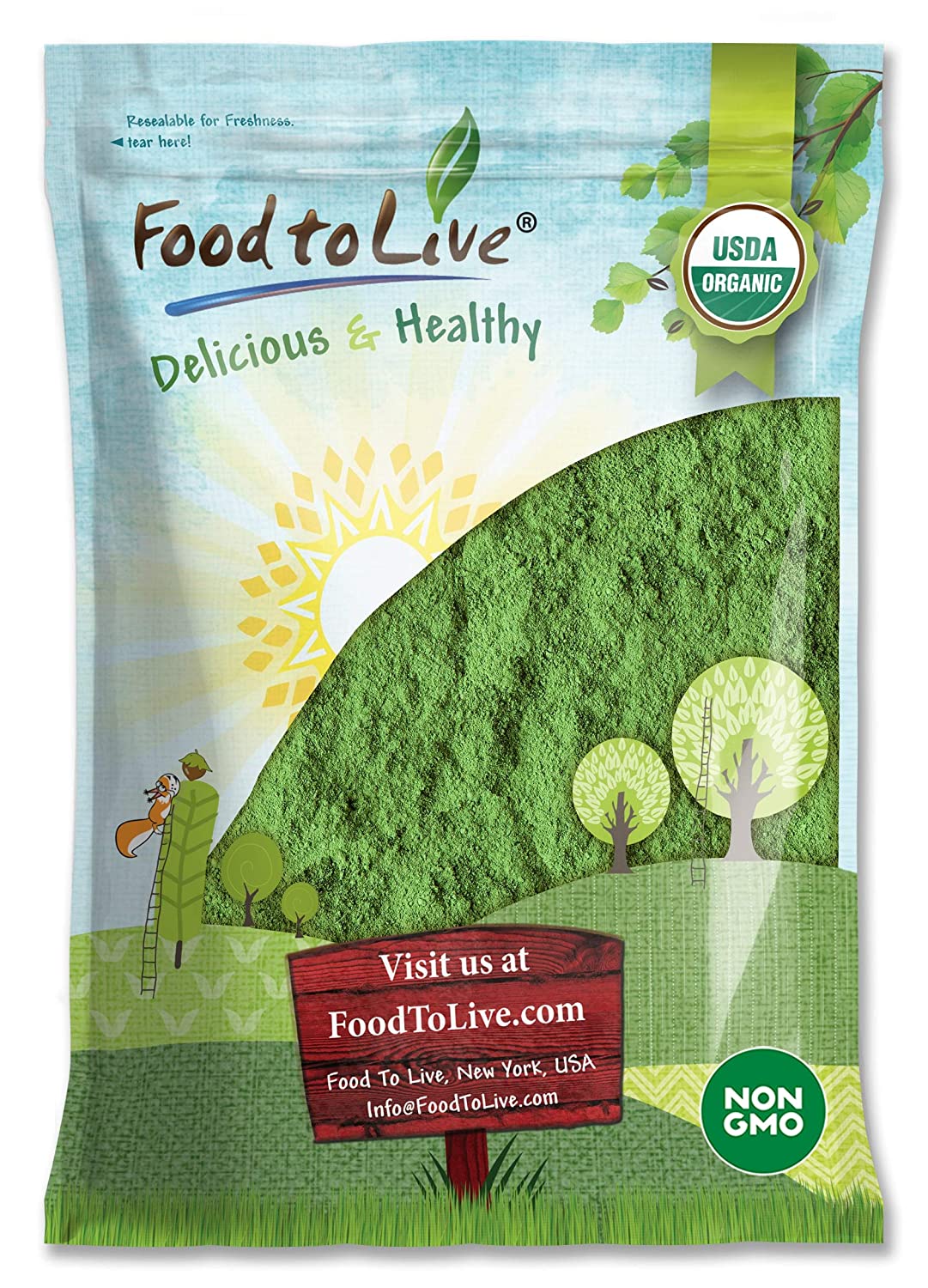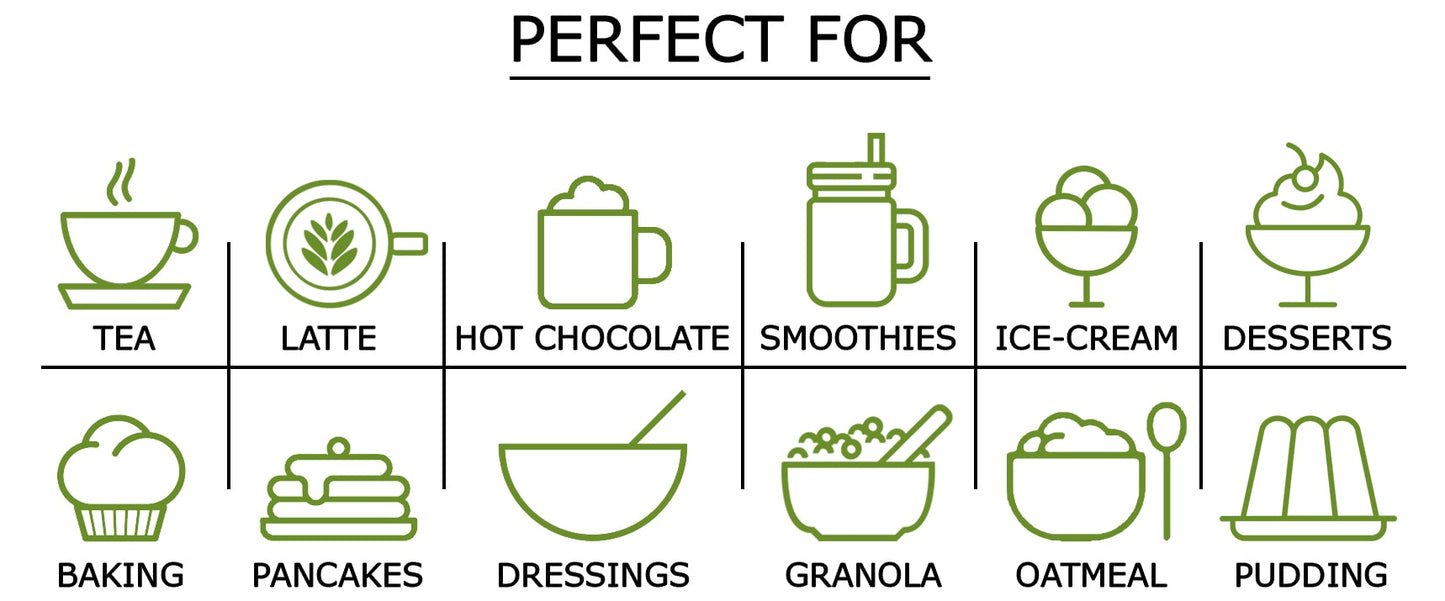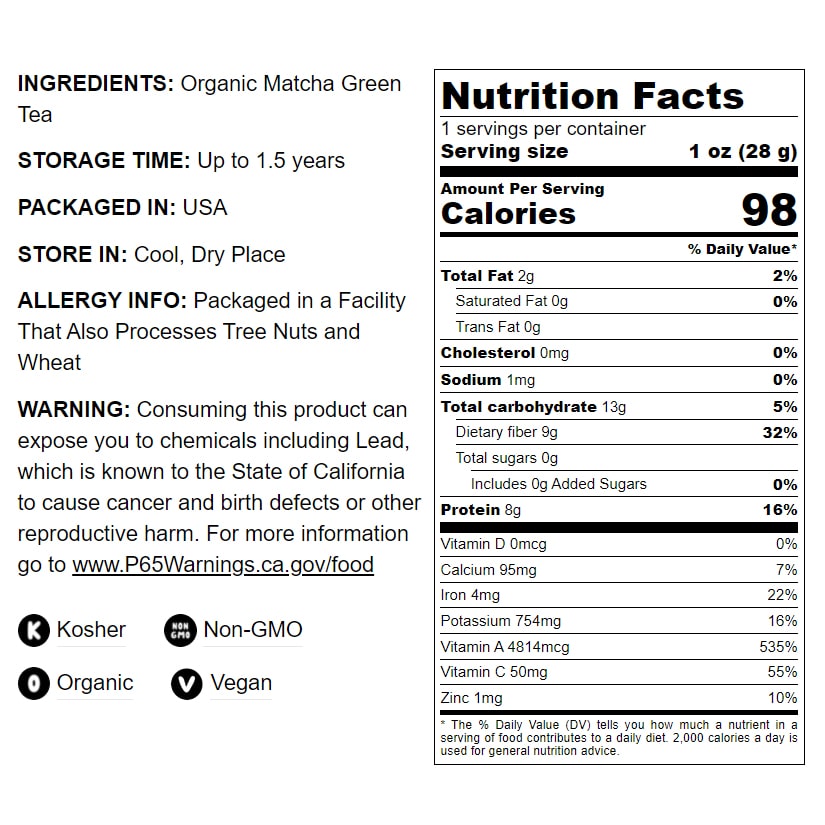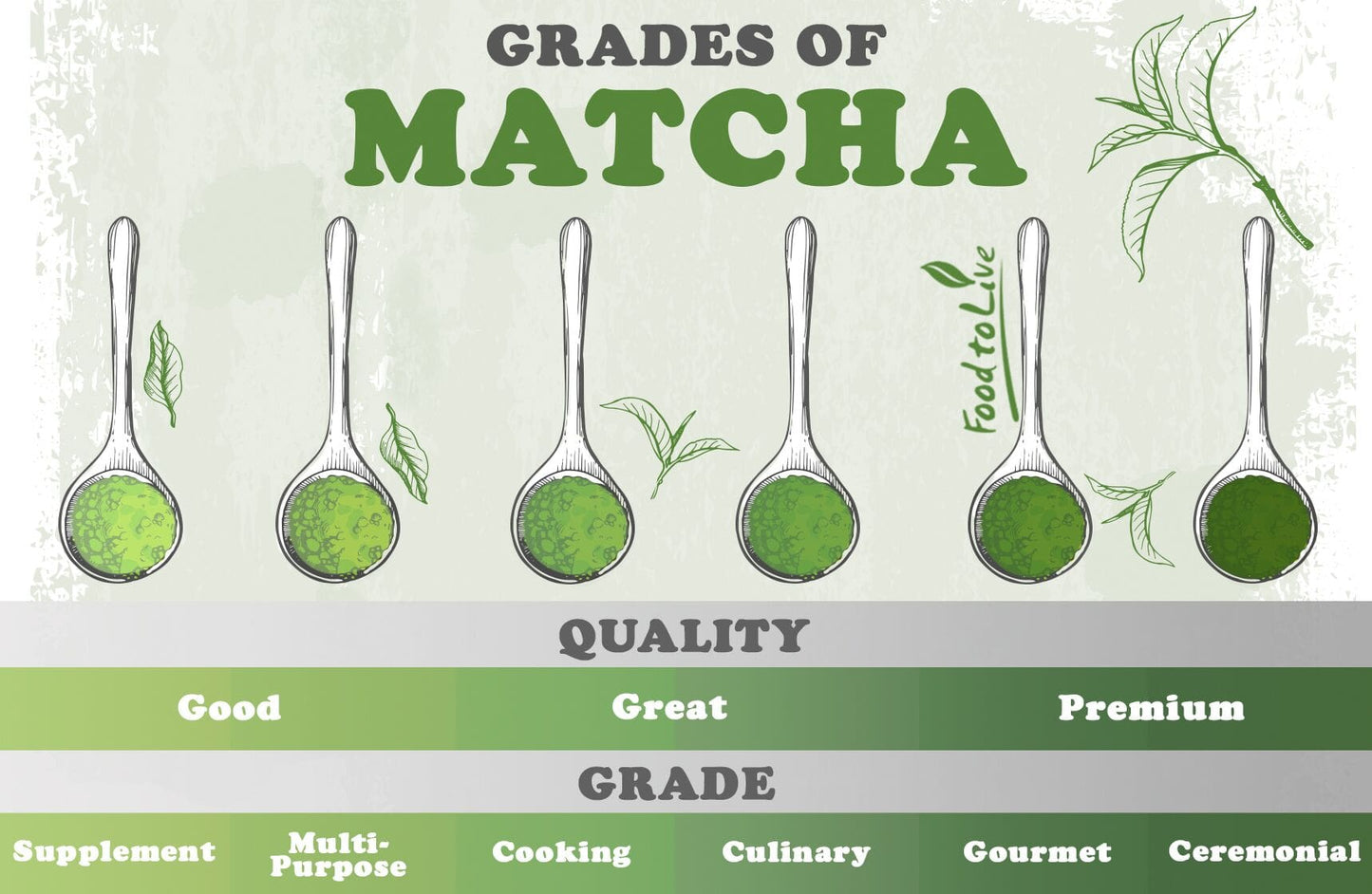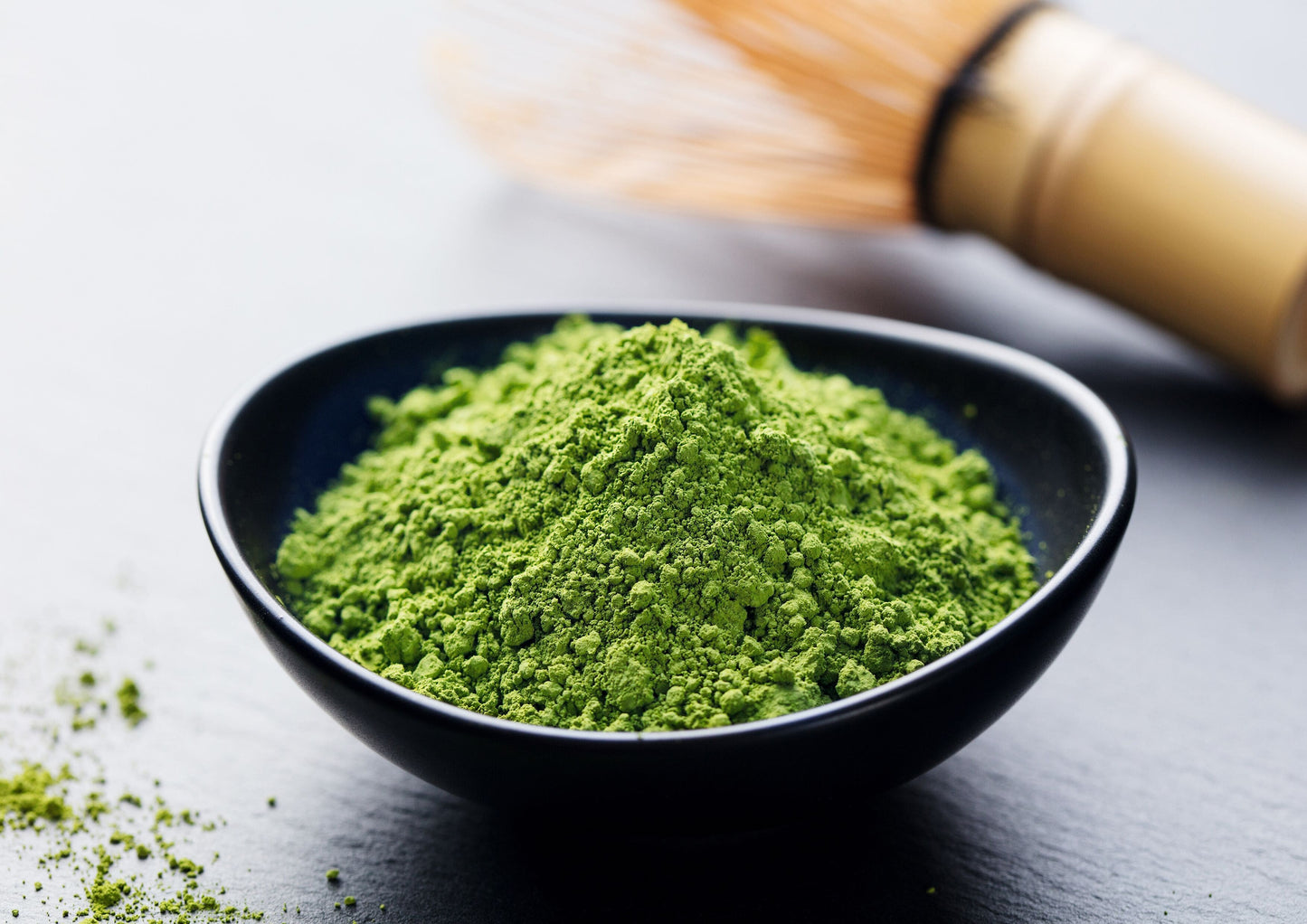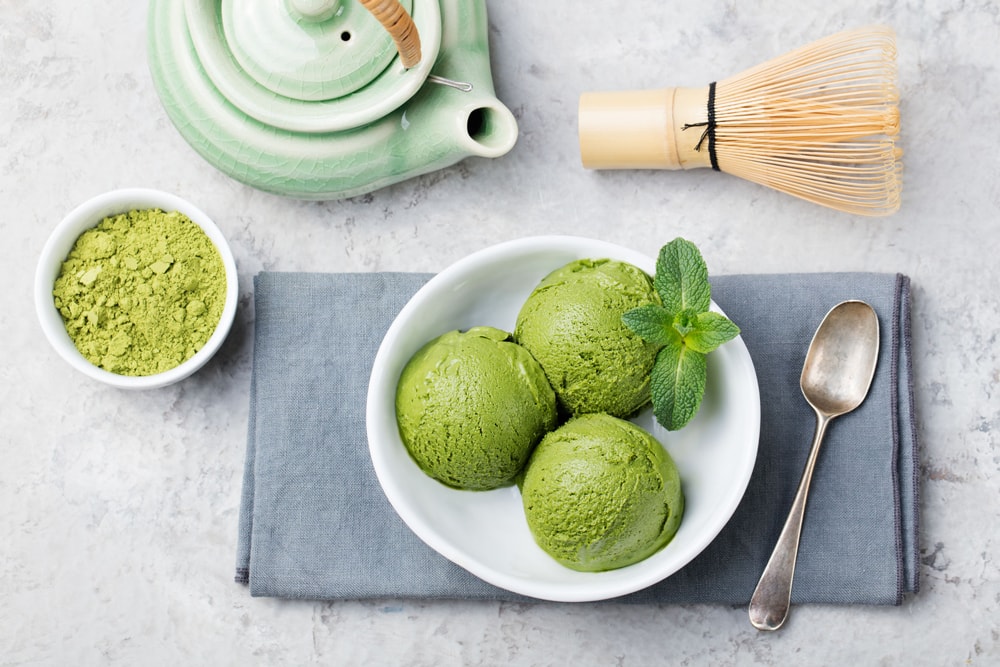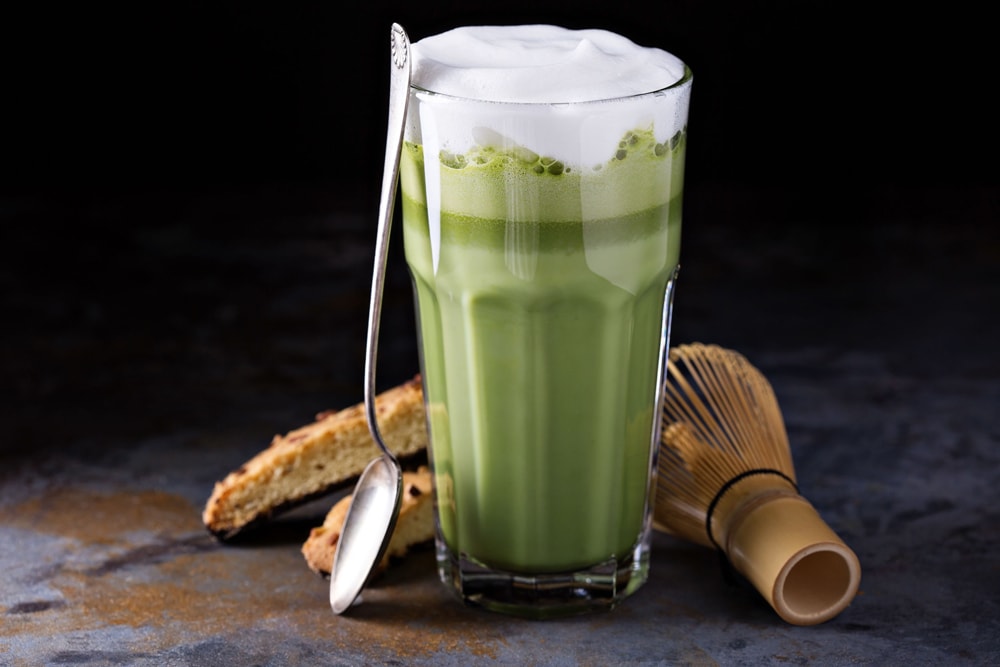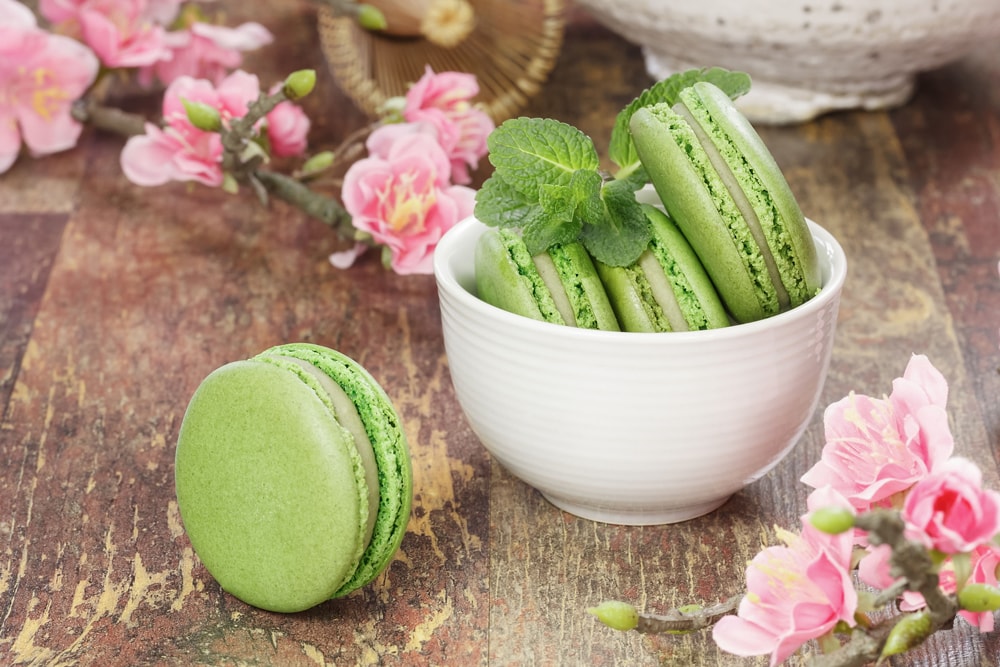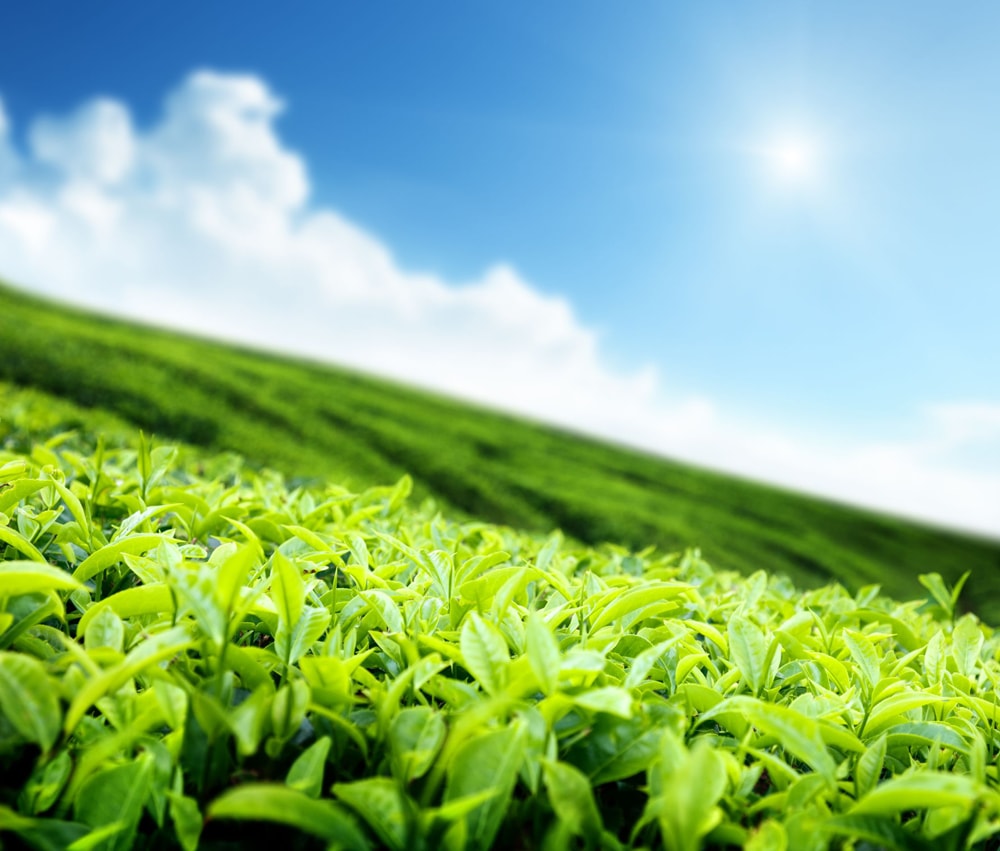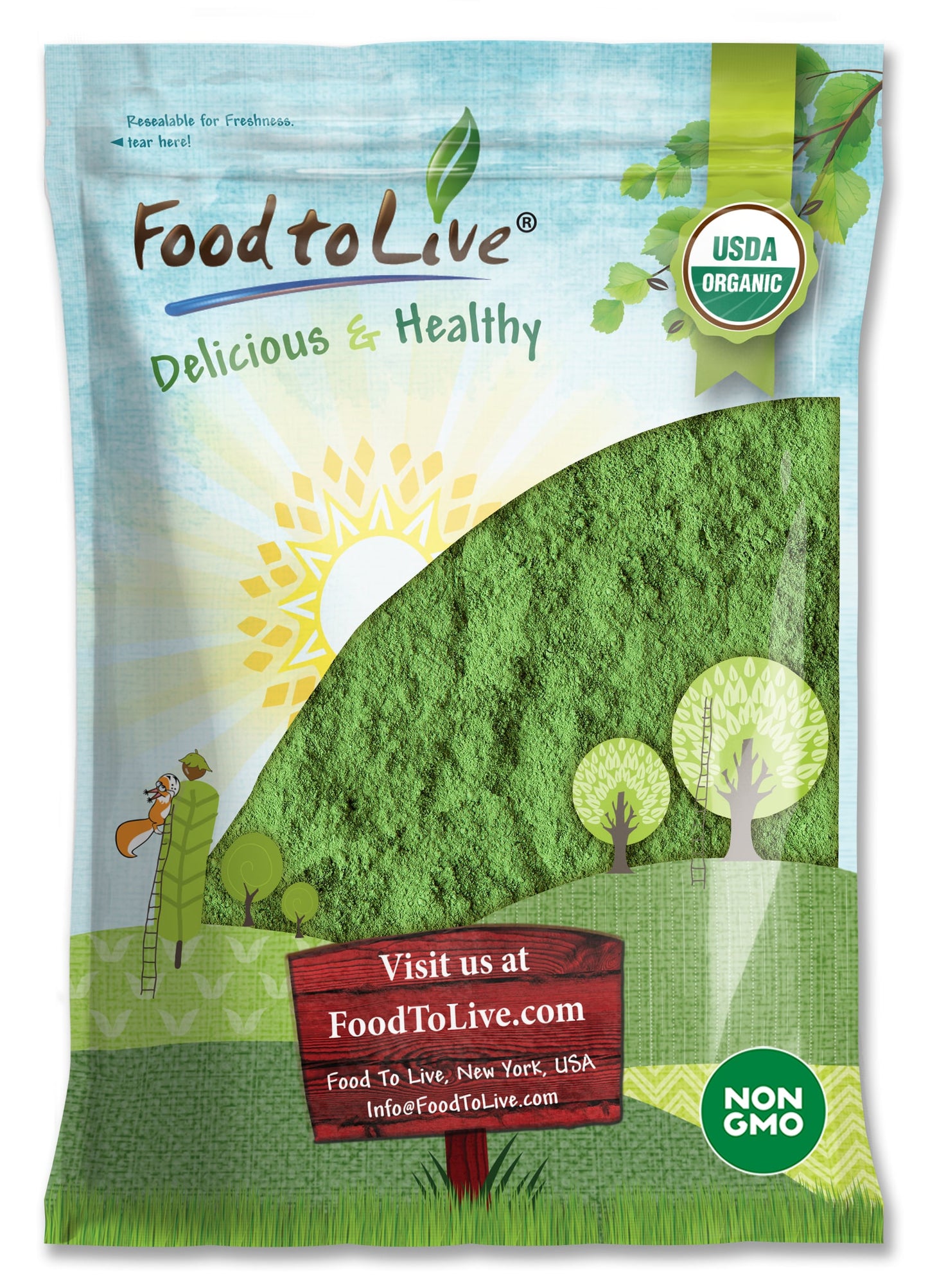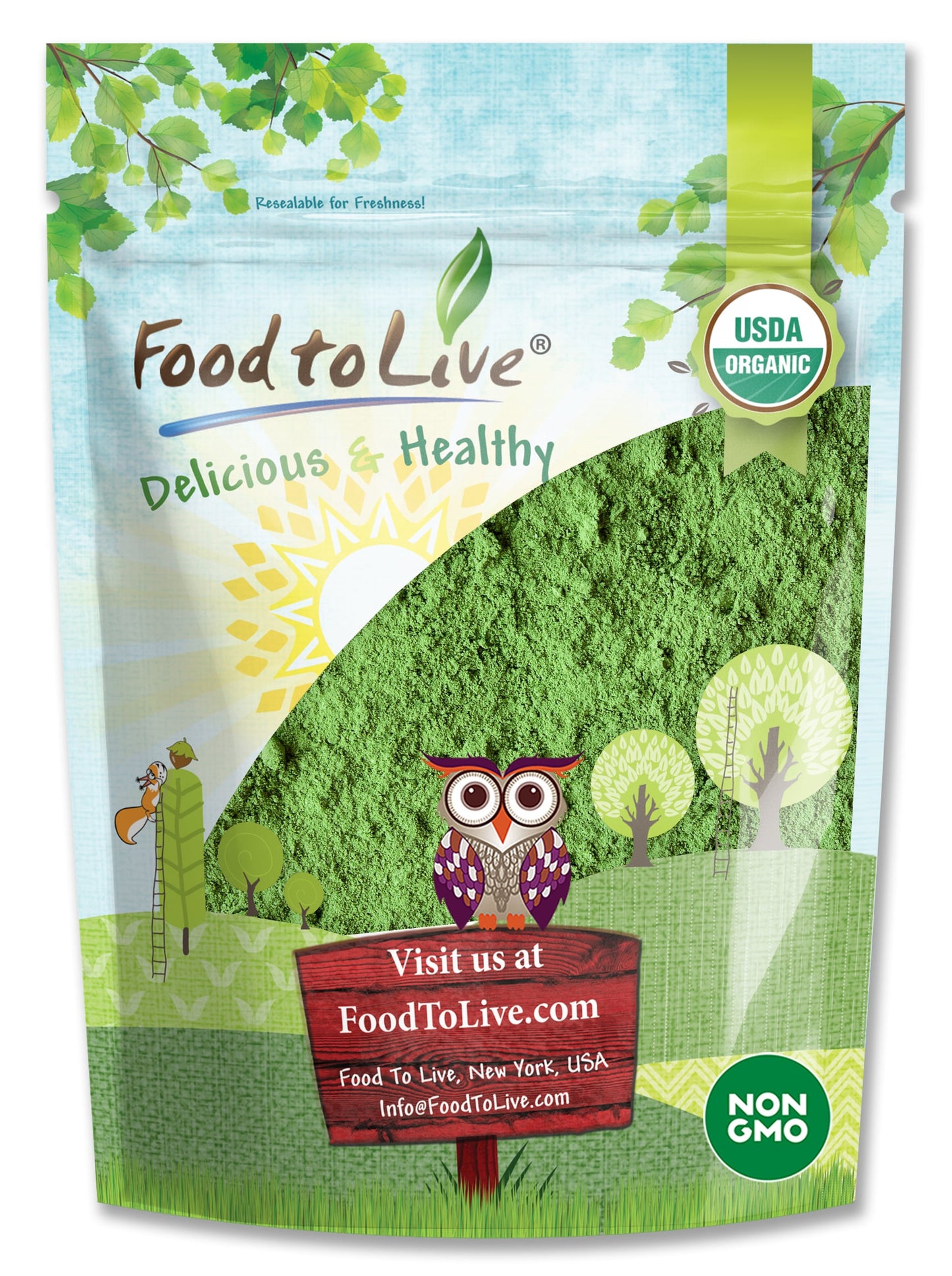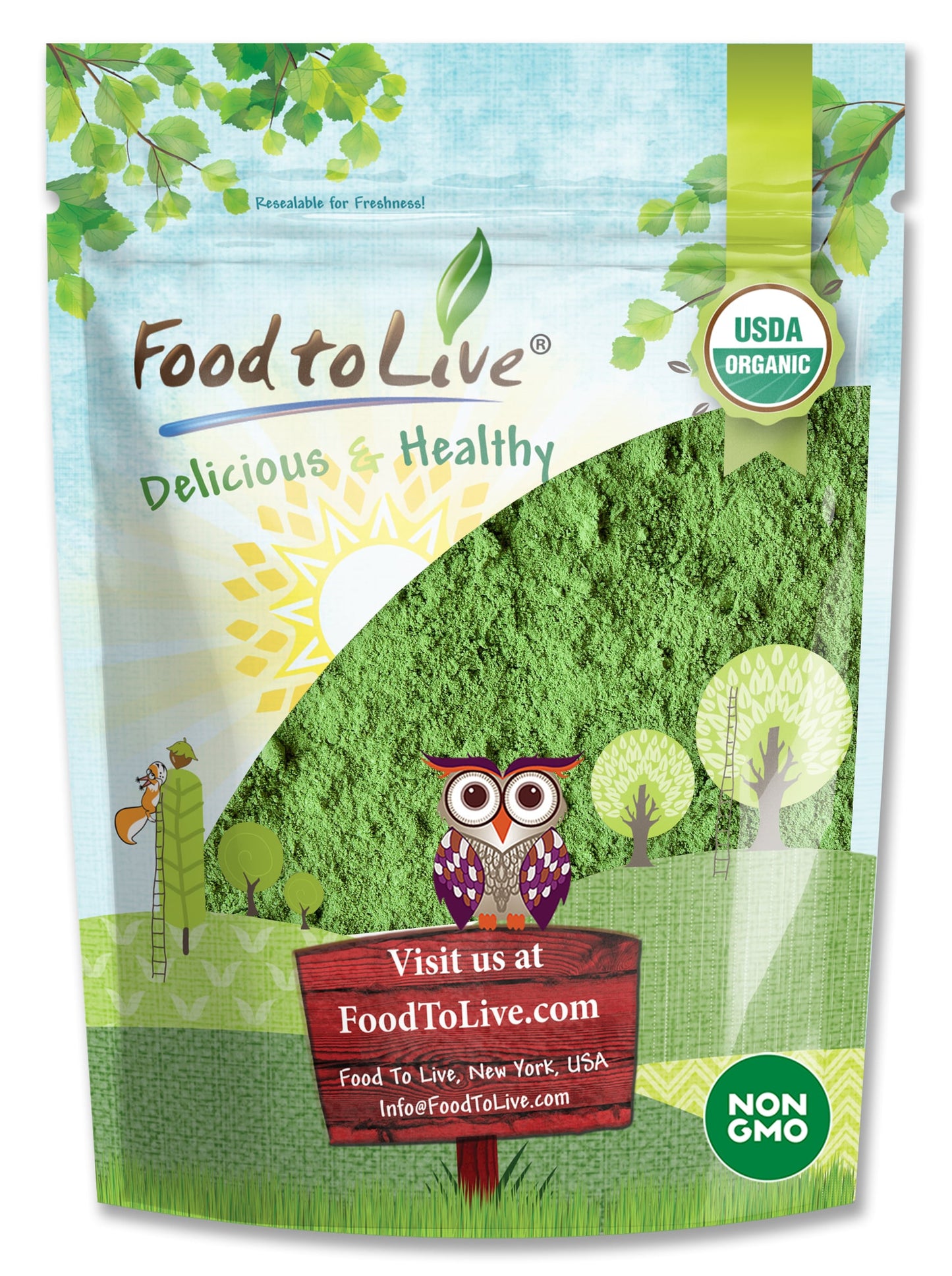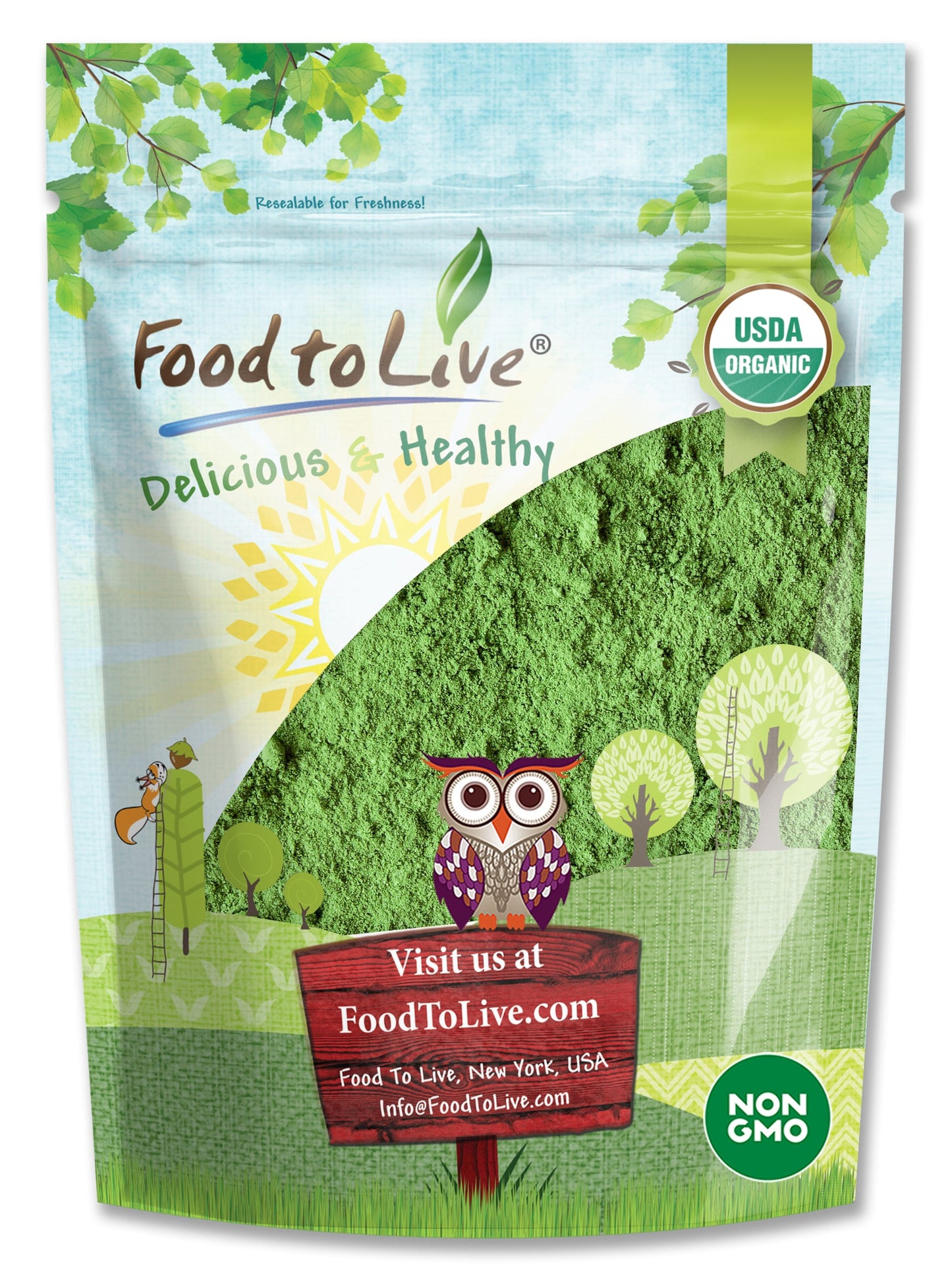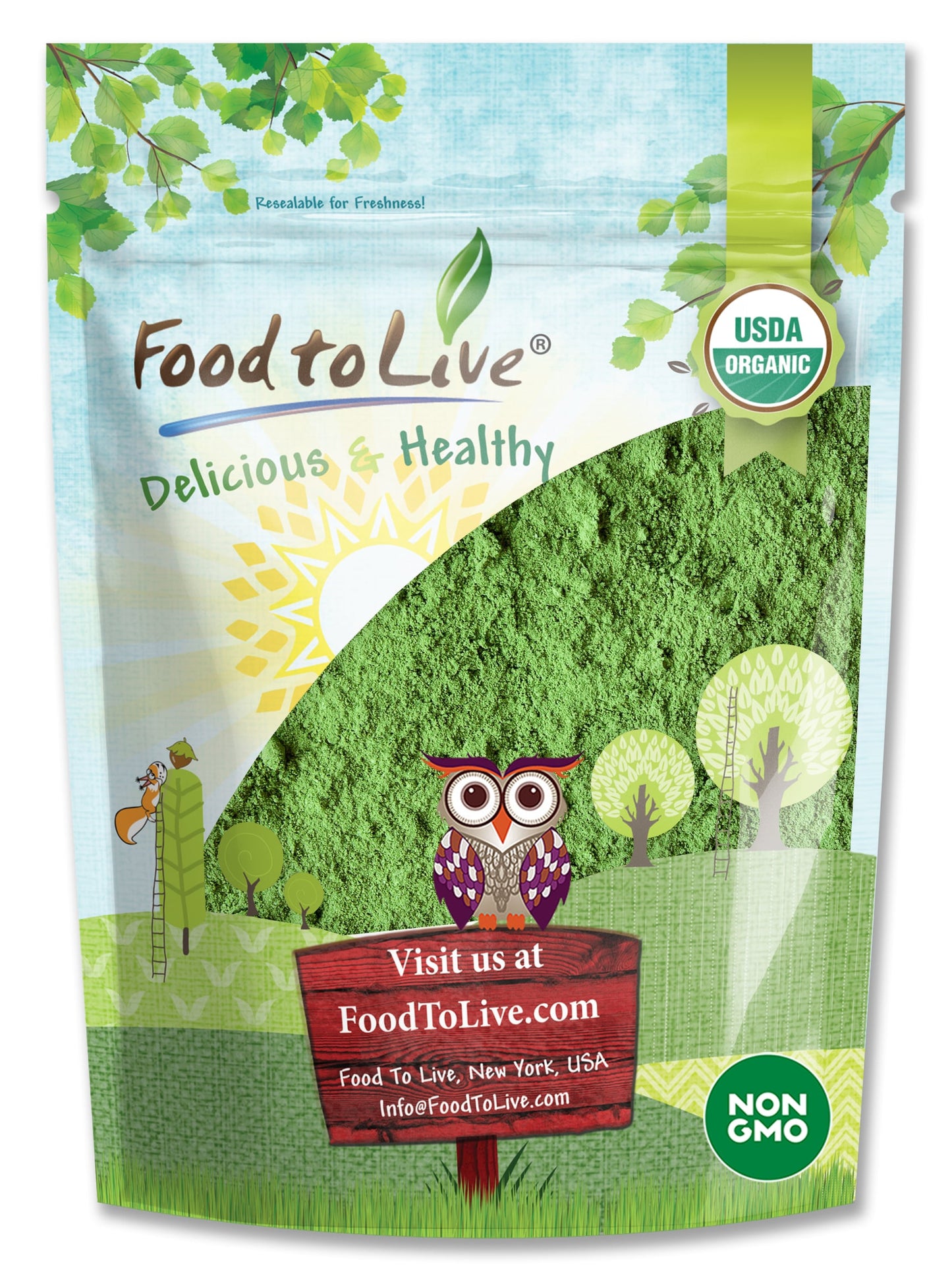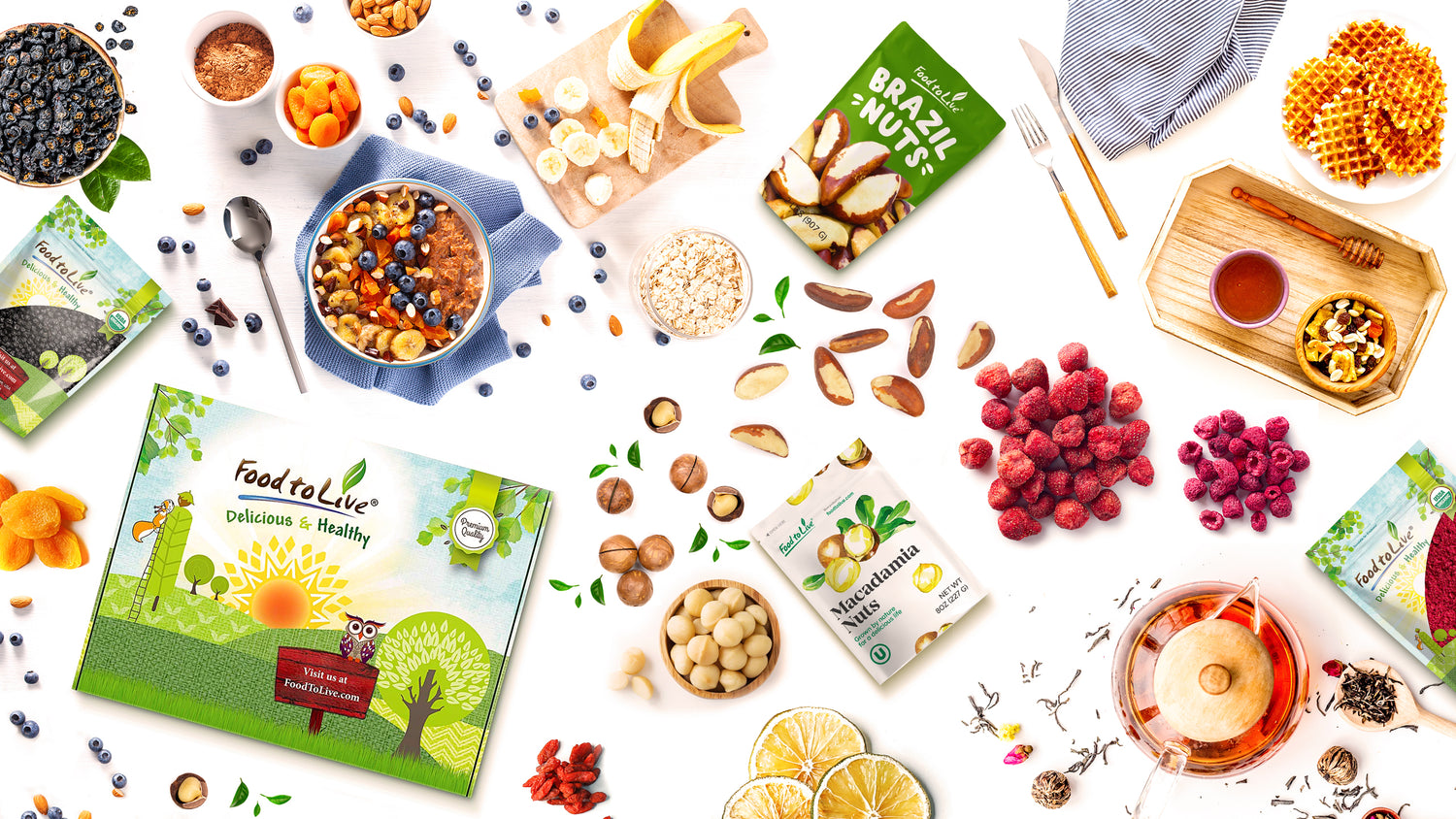 Food to Live was created to give people easy access to delicious and wholesome foods.
We offer a wide range of organic and raw foods that would be a great addition to any diet.
We choose products that can positively impact the body, such as dried fruits, nuts, seeds, grains, powders, flours, spices, and legumes.
Shop more products