Organic Nuts, Seeds and Fruits in a Gift Box - Almonds, Chinese Hemp Seeds, Medjool Dates, Chia Seeds, Golden Flax Seeds - by Food to Live
Regular price
$0.00 USD
Sale price
$27.98 USD
Unit price
per
Sale
Sold out
Organic Nuts, Seeds and Fruits - Gift Box by Food to Live includes 5 bags:

- Organic Almonds - 8 Ounces. Country of Origin: Italia.

- Organic Chinese Hemp Seeds - 8 Ounces. Country of Origin: China.

- Organic Medjool Dates - 8 Ounces. Country of Origin: Israel.

- Organic Chia Seeds - 8 Ounces. Country of Origin: Argentina, Bolivia, Mexico, Paraguay.

- Organic Golden Flax Seeds - 8 Ounces. Country of Origin: USA.

When it comes to snacking on Organic almonds, nutrition should be the first thing on your mind as they give you quite a few of the nutrients that should be included in a healthy diet. 3.5 ounces of the buttery-flavored nuts give you all the copper you need to consume in a day and an equal amount of manganese. There are many great ways to use Organic almonds in the kitchen.

Organic Hemp Seeds from Food to Live are free of pesticides and other toxic chemicals. Hemp seeds are one of the most nutritional foods. The delicious nutty flavor of the seeds makes them a great addition to baked goods (mixed with dough) and salads. You can also blend them with other ingredients to create great dips and sauces or use them in marinades.

Organic Medjool dates are delicious, sweet, free of "bad" fats, and give you a boost of energy. Organic Medjool dates make a great standalone snack, and they can also be used in a variety of recipes. They go especially well with granolas, candy, biscuits, and salads. You can also add them to special cereal dishes, like couscous or wild rice casserole. Adding some dates to sweeten your protein shake can improve its taste as well as boost its nutritional value.

Organic Chia seeds are extremely nutritious and generally great for you. Organic chia seeds are a fantastic culinary ingredient that you can enjoy in many ways. The easiest and one of the most popular ways is to add them to your smoothie. Other popular chia seeds recipes include salads, cereal, and stir-fries. You can either mix chia seeds with different grains and seeds when cooking or use them on their own.

Organic Whole Golden Flaxseed from Food to Live is an extraordinary product because it's extremely healthy. They give you a potent boost of antioxidants, dietary minerals, and omega fatty acids. Many flax seed recipes call for cooked, ground, milled, or sprouted seeds.
Shipping & Returns

Shipping Time: Most orders received before 3:00 PM EST will ship not later than the next business day, provided the product ordered is in stock. Most orders received after 3:00 PM EST will ship not later than the second business day. Orders are not processed or dispatched on Sunday. For more information check our Shipping & Return Policy
Storage

Store in a cool,dry place away from Moisture, Light, Oxygen
Share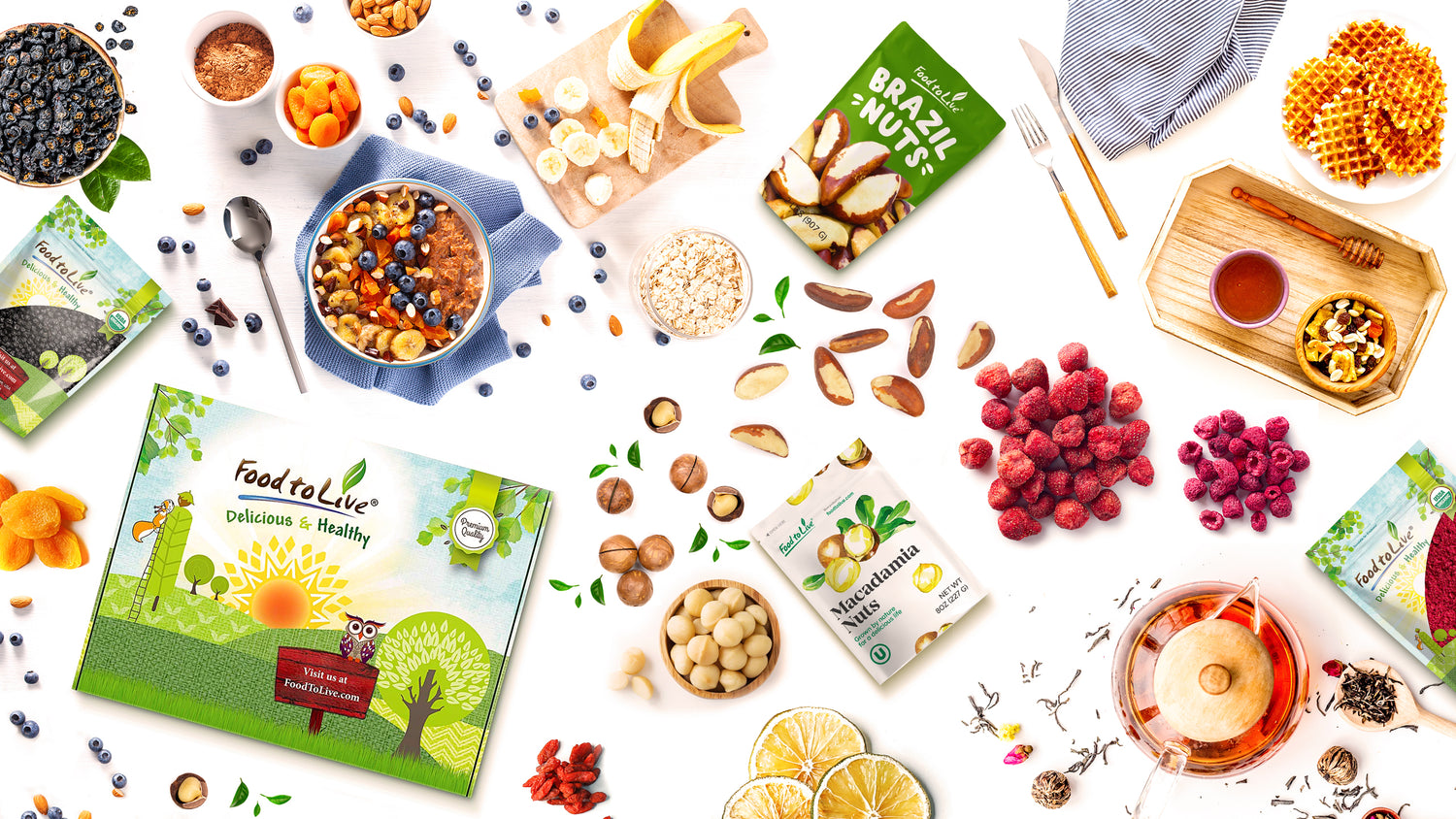 Food to Live was created to give people easy access to delicious and wholesome foods.
We offer a wide range of organic and raw foods that would be a great addition to any diet.
We choose products that can positively impact the body, such as dried fruits, nuts, seeds, grains, powders, flours, spices, and legumes.
Shop more products