Organic Pears — California Sun-Dried Pear Halves, Non-GMO, Unsulfured, Unsweetened, Non-Infused, Vegan, Raw, Bulk - by Food to Live
Regular price
$0.00 USD
Sale price
$13.49 USD
Unit price
per
Sale
Sold out
Organic Dried Pear is the snack everyone can enjoy and a culinary ingredient that will benefit any recipe that required dried fruits. At Food To Live, we make sure that all our products are completely toxin-free and safe for you and your family. Our dried pears are delicious and rich in a great variety of vitamins and minerals.

Dried Pear Benefits for Health and Figure

Pears are one of the least fattening fruits and fit perfectly into weight management meal plans. Their mildly sweet taste and small calorie count make for a great combination that can liven up any diet. Bodybuilders and athletes will definitely appreciate Organic Dried Pear from Food To Live as they can snack on the sweet goodness without compromising their fitness goals.

Note that dried pears are also good for dogs. They provide your pooch with many essential nutrients, so let the animal enjoy this tasty treat once in a while.

Pears have seeds that are edible and so soft, you will hardly notice them when eating. However, they contain small amounts of cyanide. It's imperative not to consume large numbers (10+) of pear cores at once.

Dried Pear Nutrition Facts

Food To Live Organic Dried Pear contains many elements, including:

* Calcium
* Iron
* Zinc
* Magnesium
* Potassium
* Vitamin A
* Vitamin C
* B vitamins
* Vitamin K
* Vitamin E

Pears contain only small amounts of these nutrients, but their versatility makes the fruit a valuable contribution to your diet.

Dried pears are rich in fiber, both soluble and insoluble. Therefore, eating them regularly benefits your digestion and helps normalize metabolism. Fiber is vitally important for gut health support as well as detox. Maintaining a high intake of fiber-rich foods is associated with a lower risk of heart disease as it improves your cholesterol levels.

Uses of Organic Dried Pear: Recipes and Tips

Today you can find dozens of products made from both fresh and dried pears, including wine, cider, nectar, juice, and jam.

Both pear cake and pear pie are fantastically delicious. You should reconstitute dried pears before using them to bake delicious goodies are this will improve the taste and texture of the final product.

You can also use dried pears to make a quick healthy smoothie. Combine them with some apples or bananas, ice, and a splash of fruit juice. A dried pear smoothie will make a good, low-calorie, energy drink for a gym.

Store Food To Live Organic Dried Pears in an airtight container. You can keep it in a fridge, pantry, or freezer. The latter option offers maximum shelf life, but even in the pantry dried pears can last for up to a year. As long as you ensure the fruits remain dry, they should be perfectly fine.

Note that canned pears contain a smaller number of nutrients than dehydrated fruit. Dried pears retain enough of their original vitamins and minerals to give you a good energy boost.
Shipping & Returns

Shipping Time: Most orders received before 3:00 PM EST will ship not later than the next business day, provided the product ordered is in stock. Most orders received after 3:00 PM EST will ship not later than the second business day. Orders are not processed or dispatched on Sunday. For more information check our Shipping & Return Policy
Storage

Store in a cool,dry place away from Moisture, Light, Oxygen
Share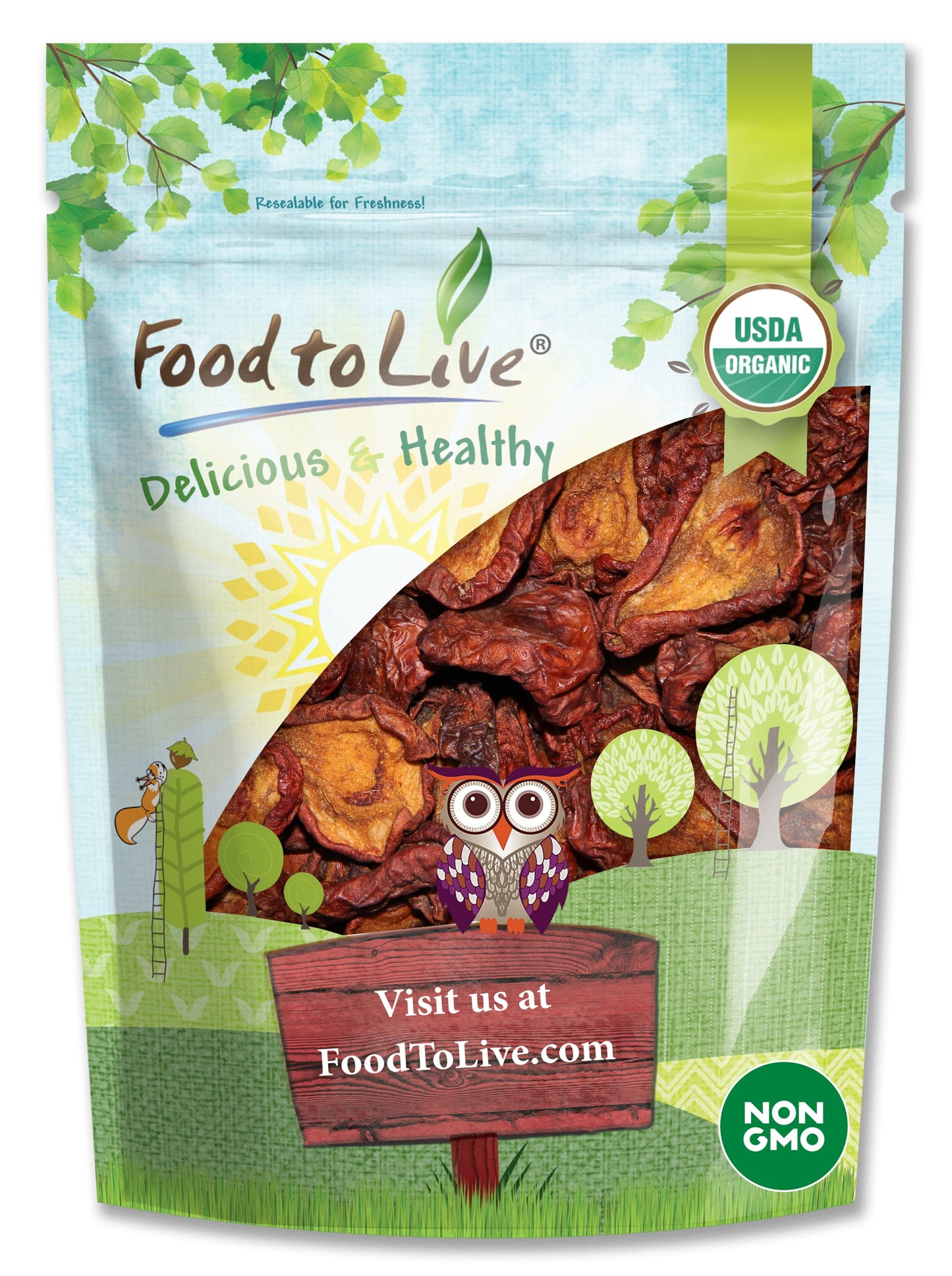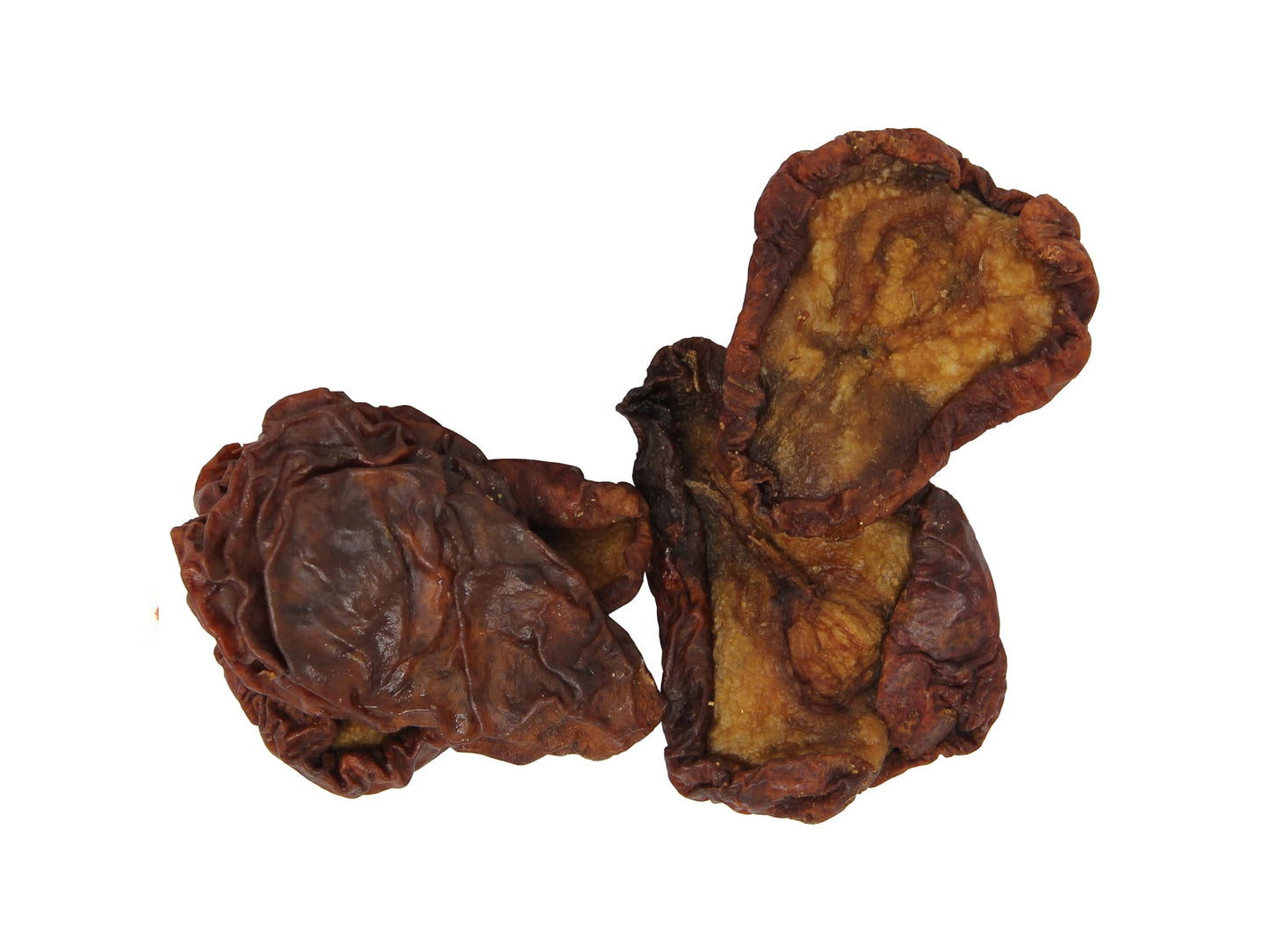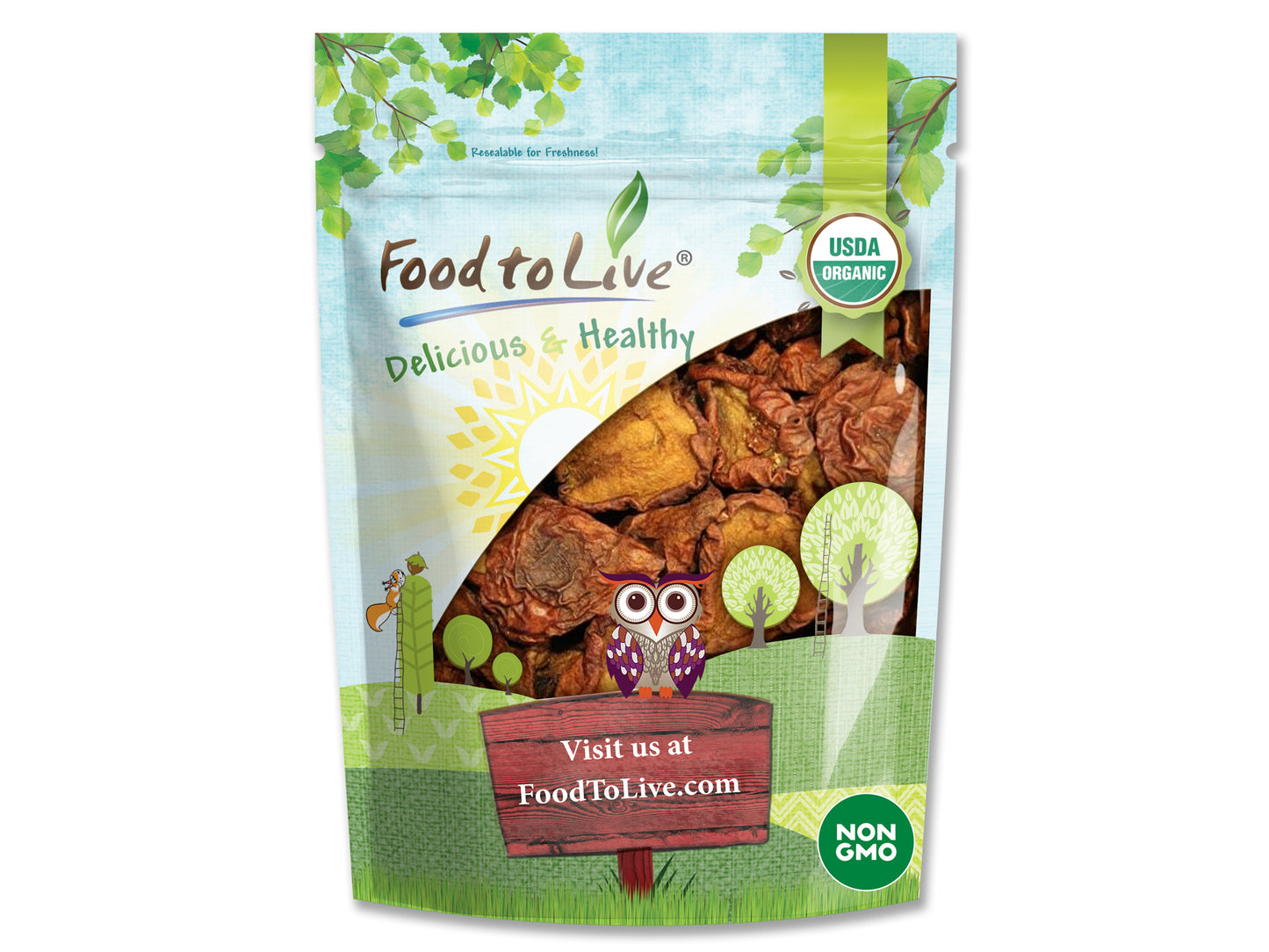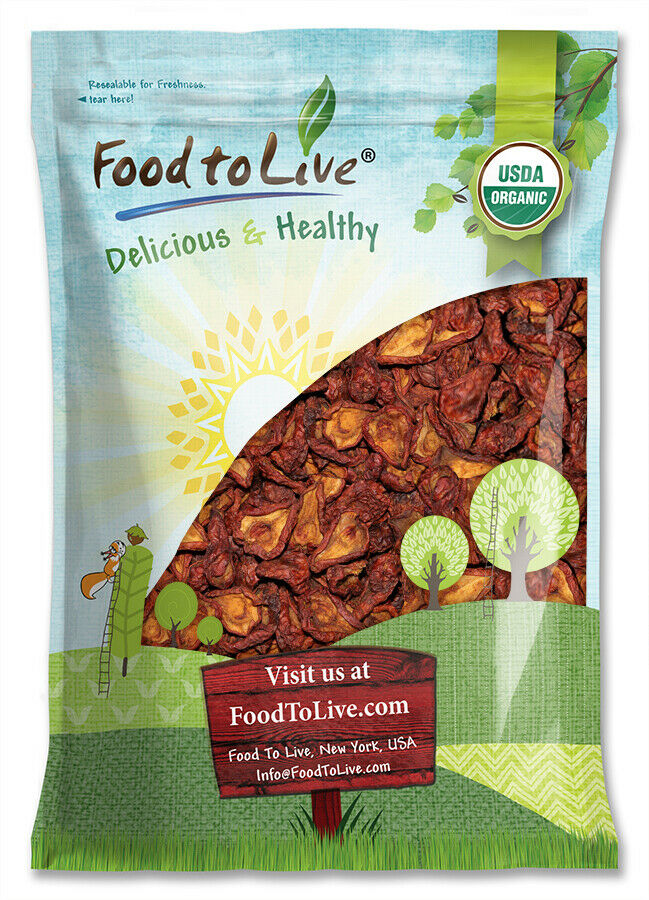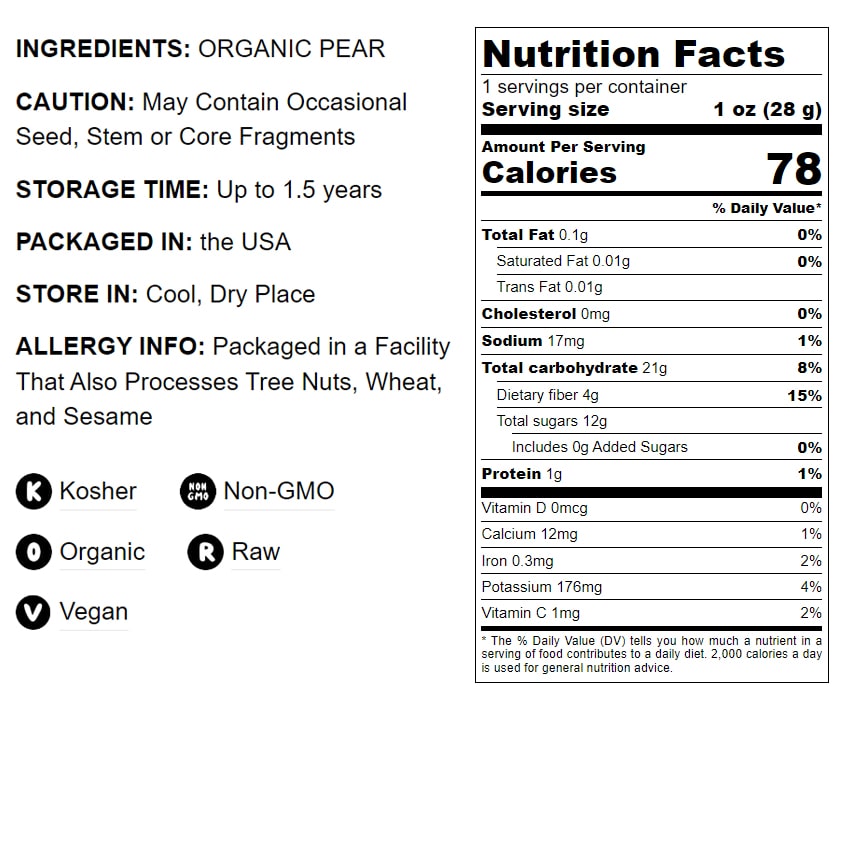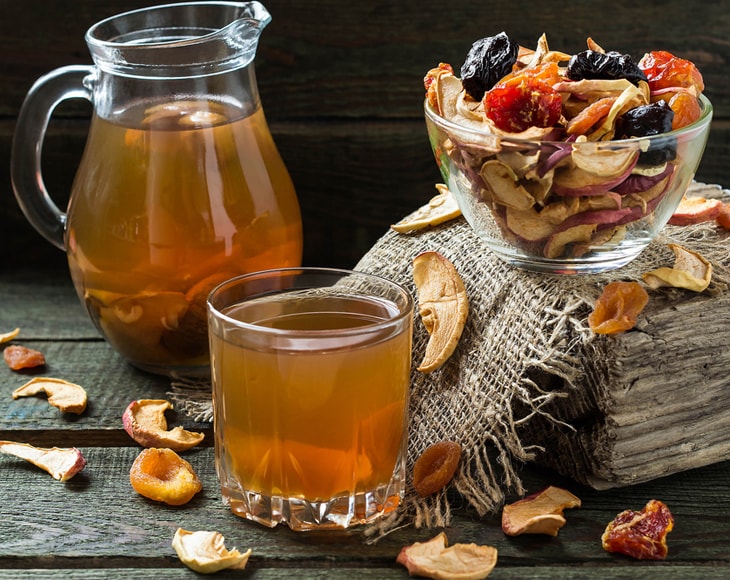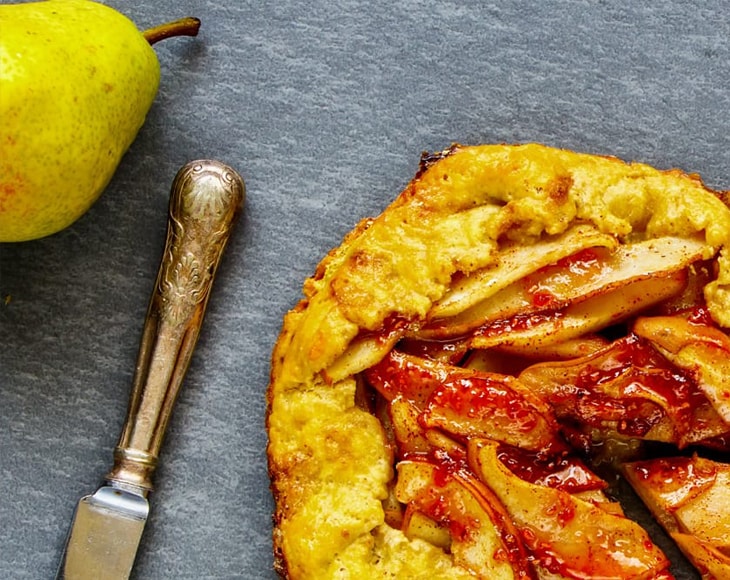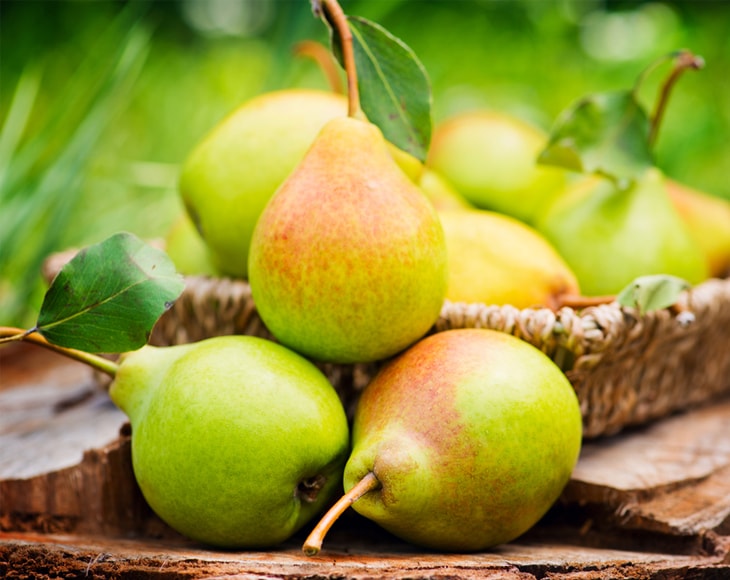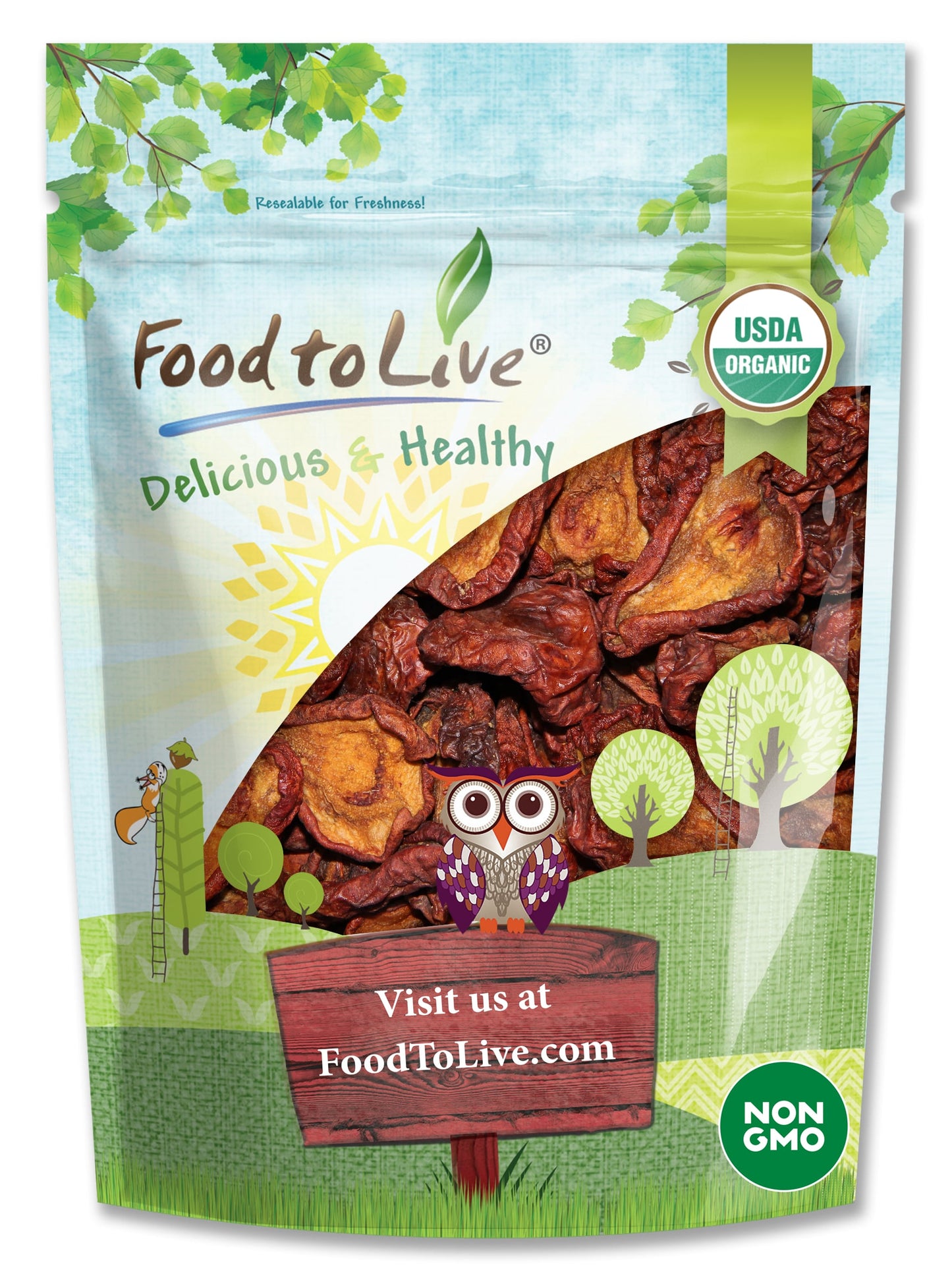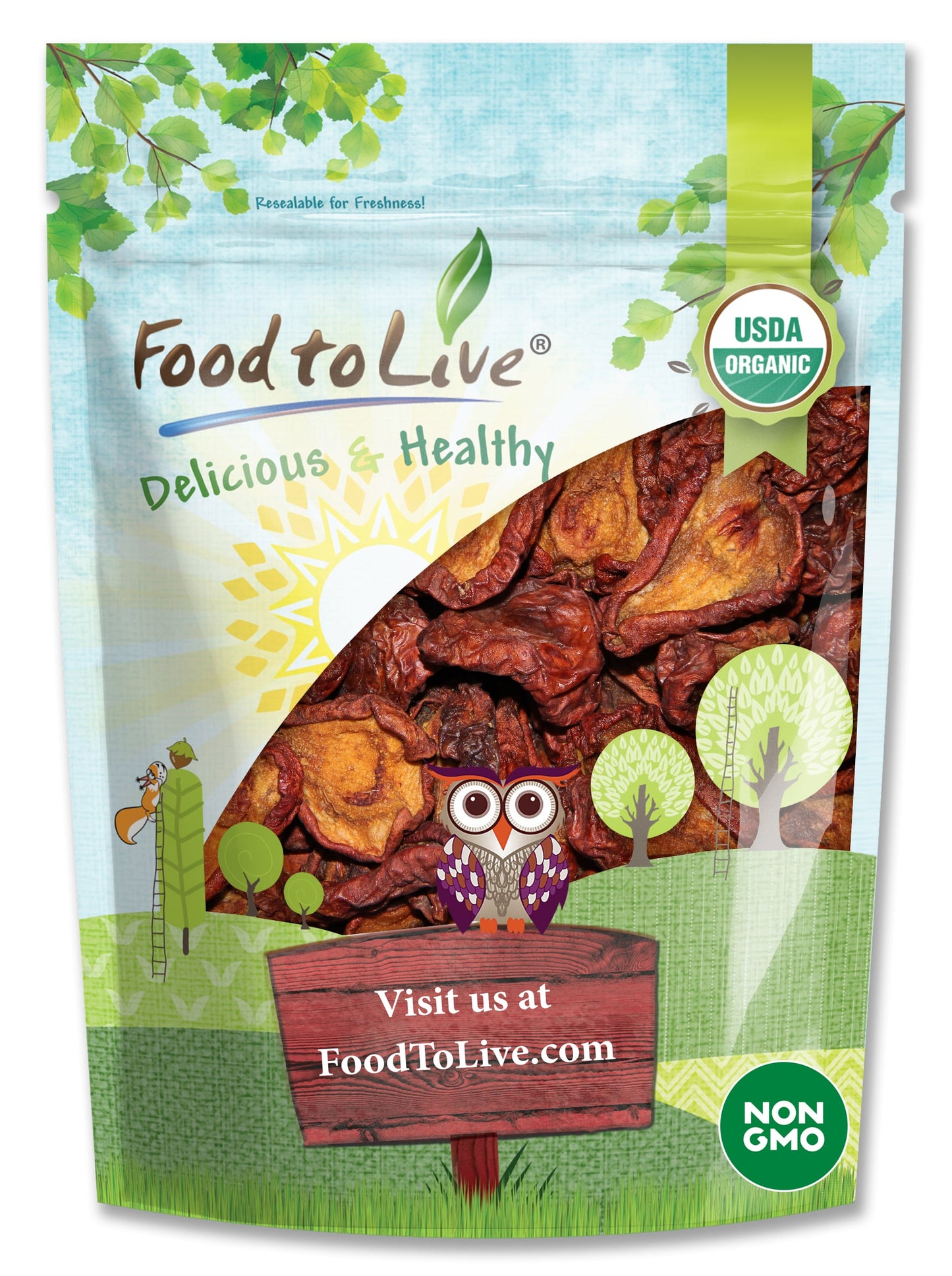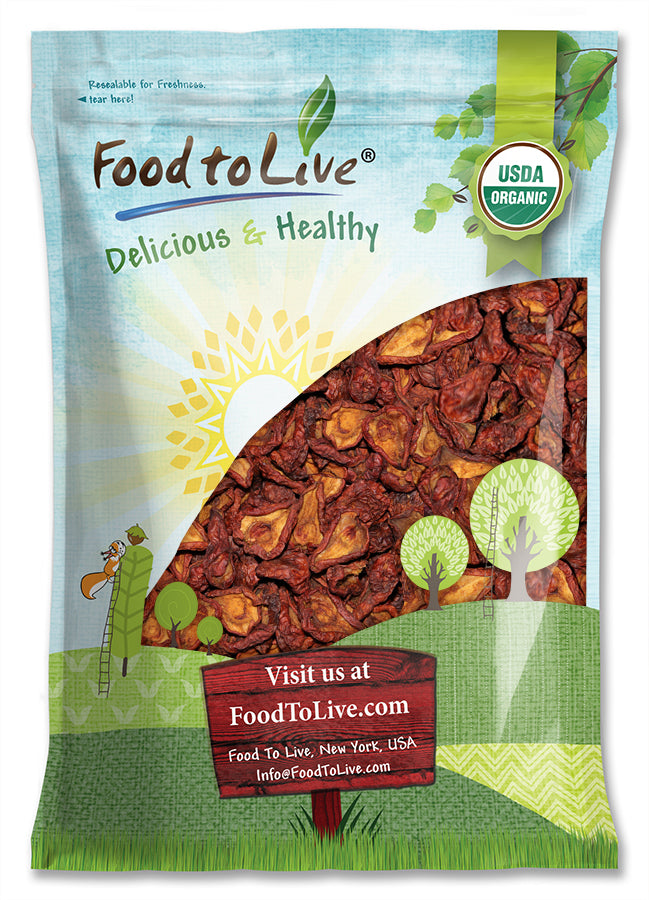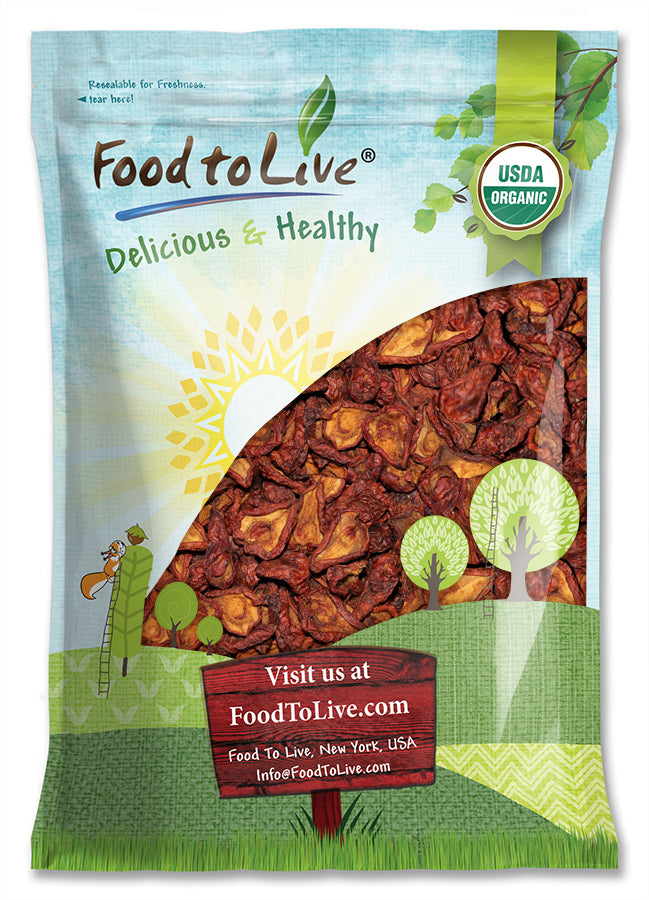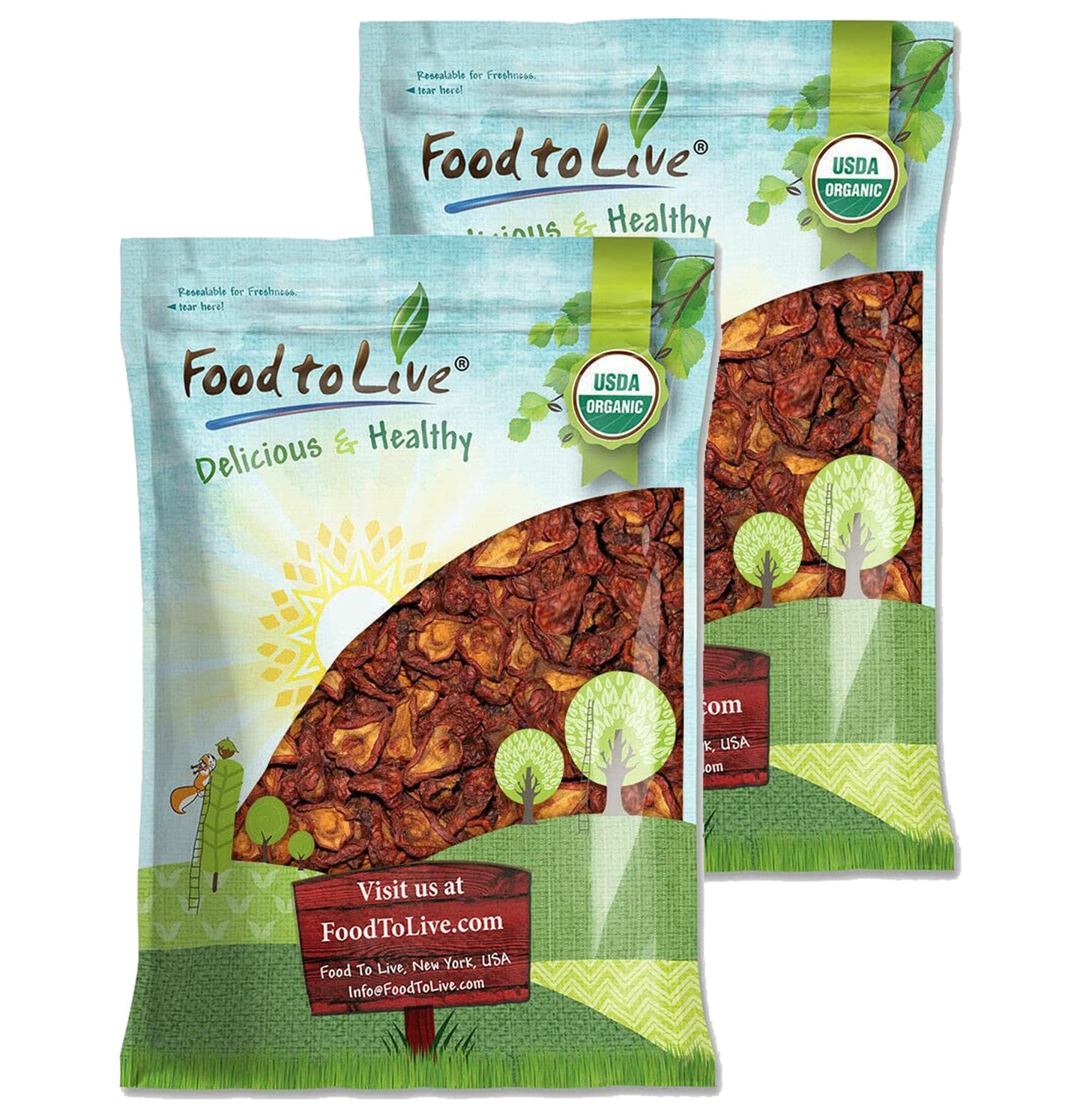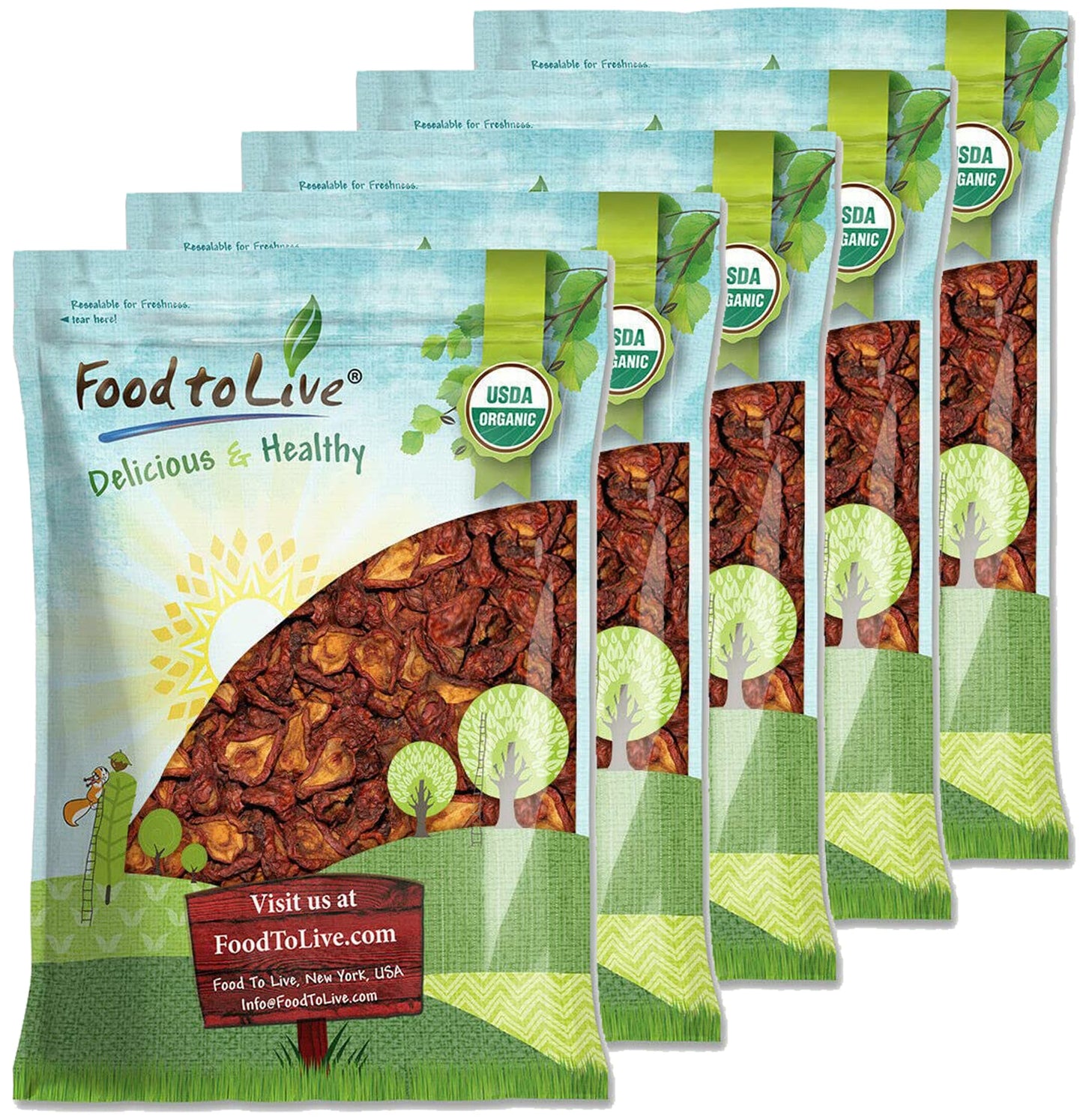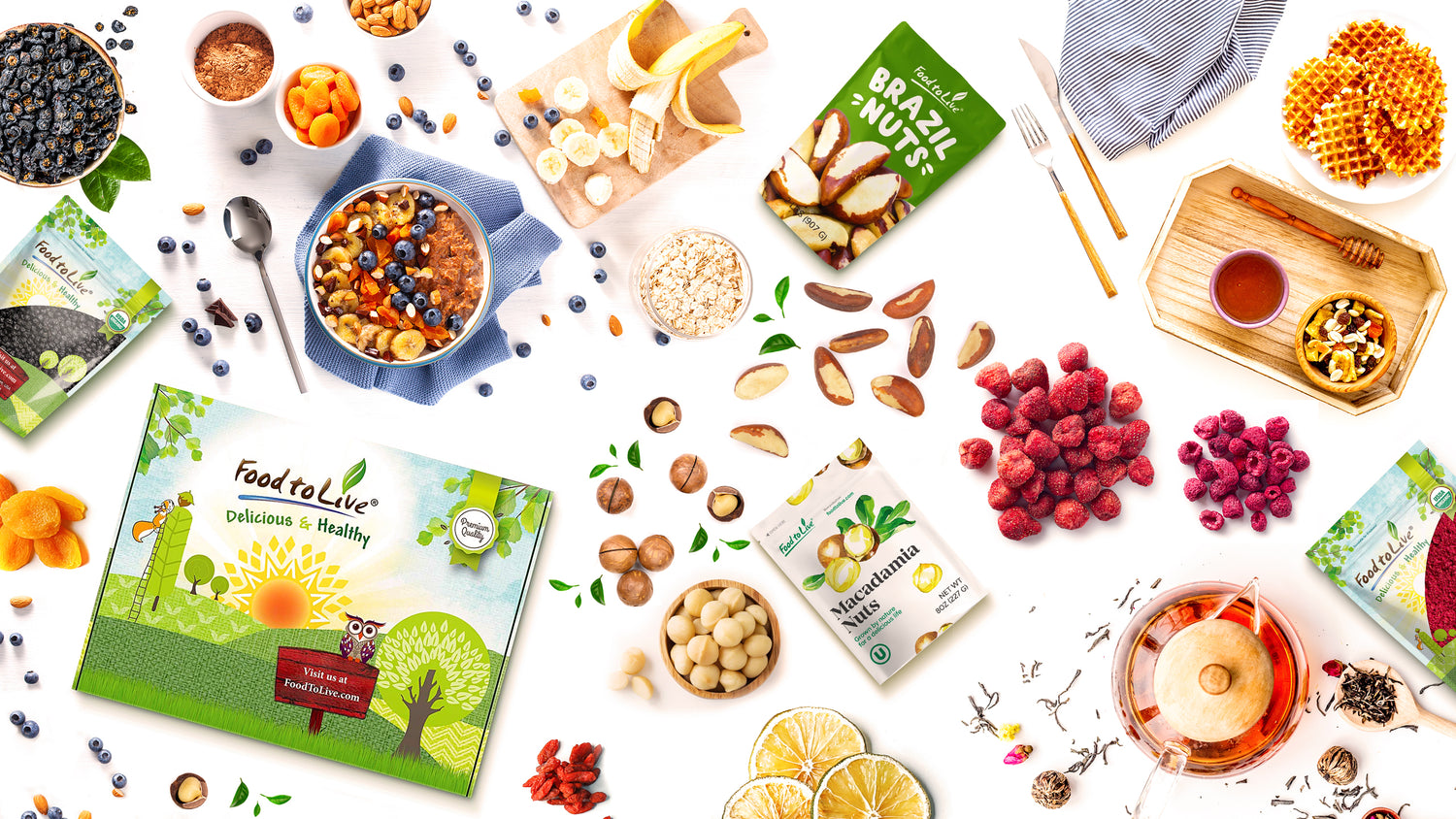 Food to Live was created to give people easy access to delicious and wholesome foods.
We offer a wide range of organic and raw foods that would be a great addition to any diet.
We choose products that can positively impact the body, such as dried fruits, nuts, seeds, grains, powders, flours, spices, and legumes.
Shop more products