Organic Pepitas / Pumpkin Seeds – No Shell, Non-GMO, Kosher, Raw, Vegan - by Food to Live
Regular price
$0.00 USD
Sale price
$8.99 USD
Unit price
per
Sale
Sold out
Organic pumpkin seeds, or pepitas, are a salutary ingredient in many dishes all over the world. Your health will benefit from adding these seeds to your diet, for they are a rich source of useful elements and nutrients like phytosterols, antioxidants, minerals, and protein.

We offer this organic product in our store, which means that you will receive twice as many healthy nutrients as you would from consuming regular products. At the same time, you significantly reduce the toxic chemical damage that comes with products from a non-organic origin.

Health Benefits

There are many beneficial effects of organic pepitas:

* Support your immune system.
Zinc, a mineral that is found in pepitas in abundance, provides valuable support to your immune system. It improves your general well-being, boosts cell production, and helps fight seasonal diseases such as colds. Moreover, if you consume products rich in zinc regularly, you will enjoy better sleep and avoid exhaustion. Another mineral, manganese, improves the state of your bones and skin.
* Solve gender-related health issues.
Male customers will find pumpkin seeds particularly beneficial for them because they reduce the risk of prostate diseases due to their high content of zinc. At the same time, female customers may prefer this product for it helps to overcome various menopausal symptoms, fighting headaches, relieving joint pains, and taming hot flashes.
* Achieve an antioxidant effect.
This organic product is a rich source of antioxidant elements like various types of vitamin E. Regular consumption of these seeds will help your body reduce the impact of free radicals. Thus, you will avoid diseases related to the cardiovascular and nervous systems.
* Maintain proper heart functioning.
Organic pumpkin seeds furnish your body with magnesium, one of the most beneficial elements for your cardiovascular system. Due to its wholesome impact on your blood pressure, you will minimize the chances of having a stroke or a heart attack if you choose to introduce this product into your diet.
* Fight microbes.
Due to their content of proteins and lignans such as medioresinol, lariciresinol, and pinoresinol, pepitas help your body resist the damaging influence of microbes, fungi and viruses.
Shipping & Returns

Shipping Time: Most orders received before 3:00 PM EST will ship not later than the next business day, provided the product ordered is in stock. Most orders received after 3:00 PM EST will ship not later than the second business day. Orders are not processed or dispatched on Sunday. For more information check our Shipping & Return Policy
Storage

Store in a cool,dry place away from Moisture, Light, Oxygen
Share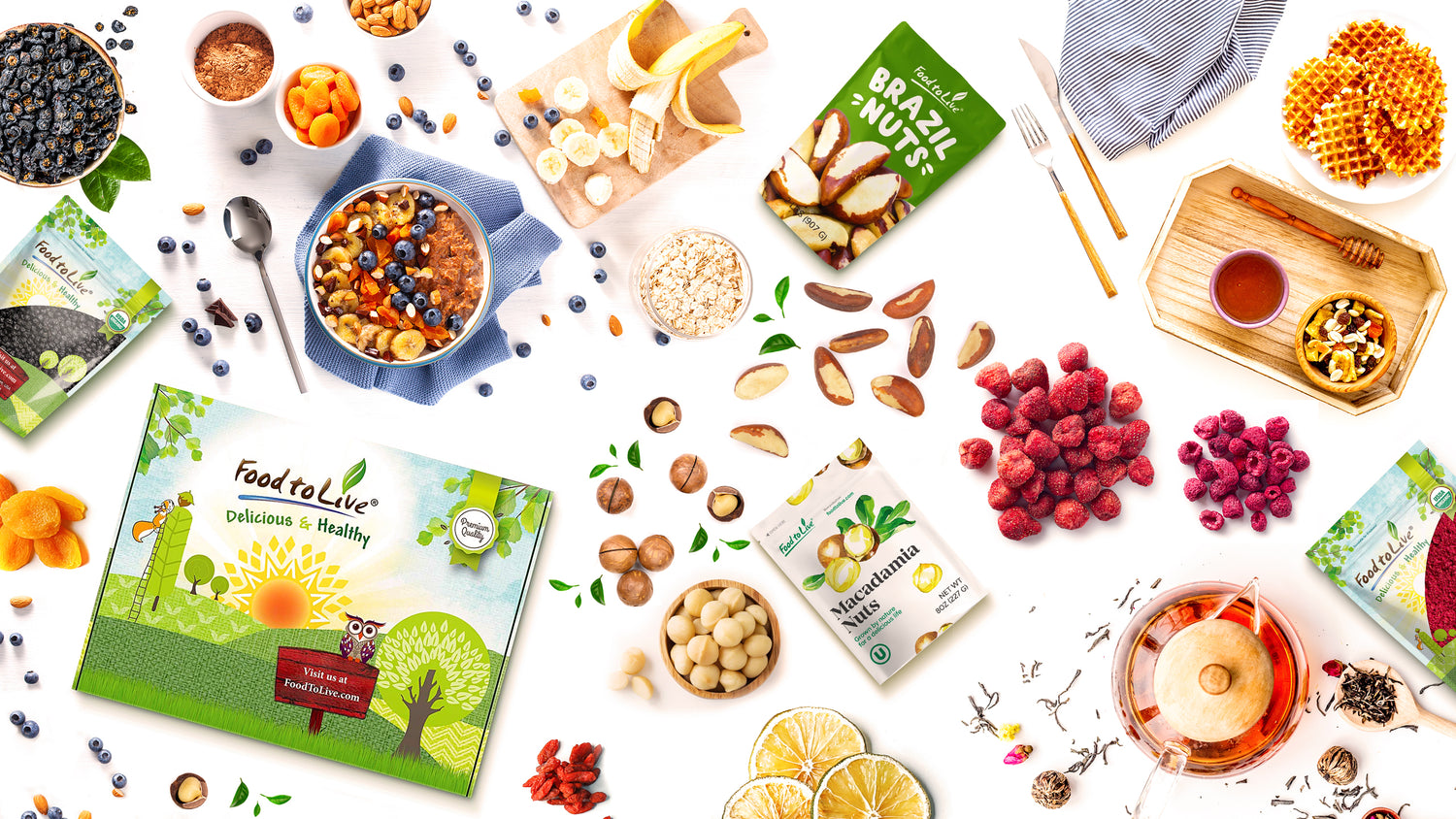 Food to Live was created to give people easy access to delicious and wholesome foods.
We offer a wide range of organic and raw foods that would be a great addition to any diet.
We choose products that can positively impact the body, such as dried fruits, nuts, seeds, grains, powders, flours, spices, and legumes.
Shop more products