Organic Pineapple Powder - Non-GMO, Made from Raw Dried Fruit, Unsulfured, Vegan, Bulk, Great for Baking, Juices, Smoothies, Yogurts, and Instant Breakfast Drinks, No Sulphites
Regular price
$171.99 USD
Regular price
$0.00 USD
Sale price
$171.99 USD
Unit price
per
Sale
Sold out
✔️ORGANIC, NON-GMO, KOSHER: Food to Live's Pineapple Powder is Organic, Non-GMO, Kosher, Vegan, and Raw. Besides, it is free of cholesterol and trans-fat.
✔️MADE FROM WHOLE PINEAPPLE FRUIT: In contrast to Pineapple Juice Powder, Organic Pineapple Powder by Food to Live is made from entire organic pineapple fruit, preserving all its precious nutrients.
✔️HIGHLY NUTRITIOUS, SOURCE OF VITAMIN C: Organic Pineapple Powder is a powerhouse of Vitamins and essential elements including Vitamins C, B1, B6, Iron, Manganese, Calcium, Magnesium, and Potassium.
✔️PERFECT FOR SMOOTHIES: This Pineapple Powder dissolves well in liquids and is an amazing tasty addition to smoothies, protein shakes, cocktails, juices, lemonades, and other cooling beverages.
✔️VERSATILE INGREDIENT: Use Organic Pineapple Powder in baked goodies and desserts; mix it into oatmeal, yogurt, jams; incorporate it into sauces, marinades, dips, or salad dressing for a tropical kick.
 
Are you looking for an easy way to add a tropical kick to your recipes? Look no further! Unlike Organic Pineapple Juice Powder, Food to Live's Organic Pineapple Powder is produced from whole pineapples using a spray-drying technique to maintain their rich nutritional profile. It is Organic, Kosher, Non-GMO, Raw, and Vegan-friendly.
Ideas on how to use Organic Pineapple Fruit Powder
The flavor of Dried Organic Pineapple Powder is slightly sweet and tart making it suitable for both sweet and savory recipes. Organic Pineapple Powder uses are super versatile starting from beverages like smoothies, lemonades, protein shakes, juices, and cocktails to baked goodies: cakes, cookies, tarts, and muffins. 
Moreover, you can mix Organic Powdered Pineapple Powder into ice cream, jams, yogurt, and oatmeal. This powder is a great ingredient for desserts, cream fillings, mousses, and puddings. Apart from sweet applications, Pineapple Powder can be used for flavoring dips, sauces, marinades, veggies, meats, and stir-fries. If you are wondering: where can I buy Organic Pineapple Powder in bulk? The answer is: at Food to Live! We offer budget-friendly Organic Pineapple Powder bulk bags which will cover all your needs and last you all year round.

The Nutritional Value of Organic Pineapple Powder 
Pineapples are not only juicy and delicious but are also loaded with a bunch of nutrients. Organic Pineapple Powder is an amazing source of Vitamins C, B1, B6 as well as essential minerals including Iron, Calcium, Manganese, Potassium, and Magnesium. In addition, this powder contains beta-carotene and an enzyme called bromelain. At the same time, Organic Pineapple Powder is low in fat and free of cholesterol and trans-fat.
Storage Tips
Similar to other fruit powders, Organic Pineapple Powder is sensitive to humidity, therefore, should be stored in a container that closes tightly in a cool dry area.
 
Shipping & Returns

Shipping Time: Most orders received before 3:00 PM EST will ship not later than the next business day, provided the product ordered is in stock. Most orders received after 3:00 PM EST will ship not later than the second business day. Orders are not processed or dispatched on Sunday. For more information check our Shipping & Return Policy
Storage

Store in a cool,dry place away from Moisture, Light, Oxygen
Share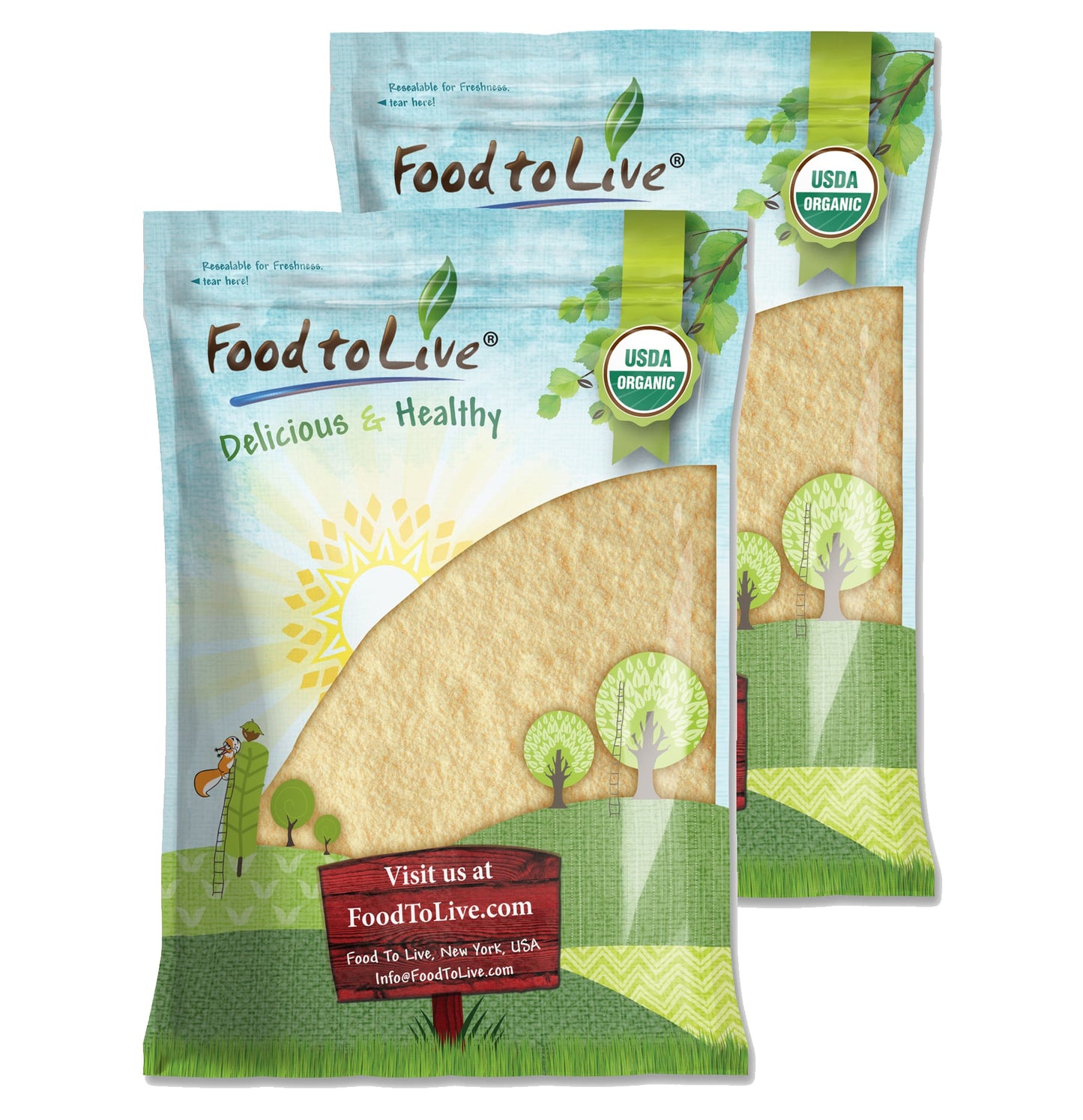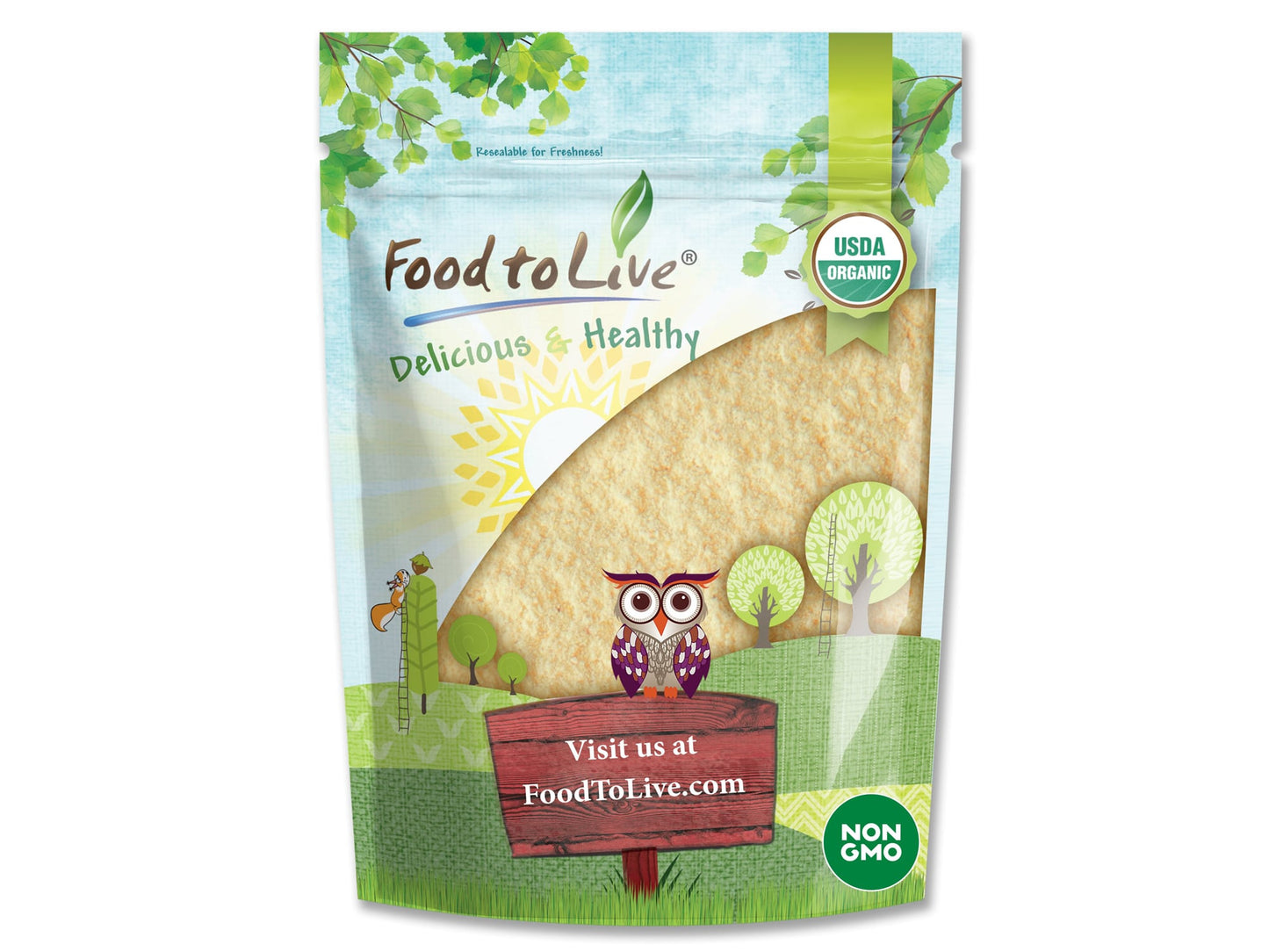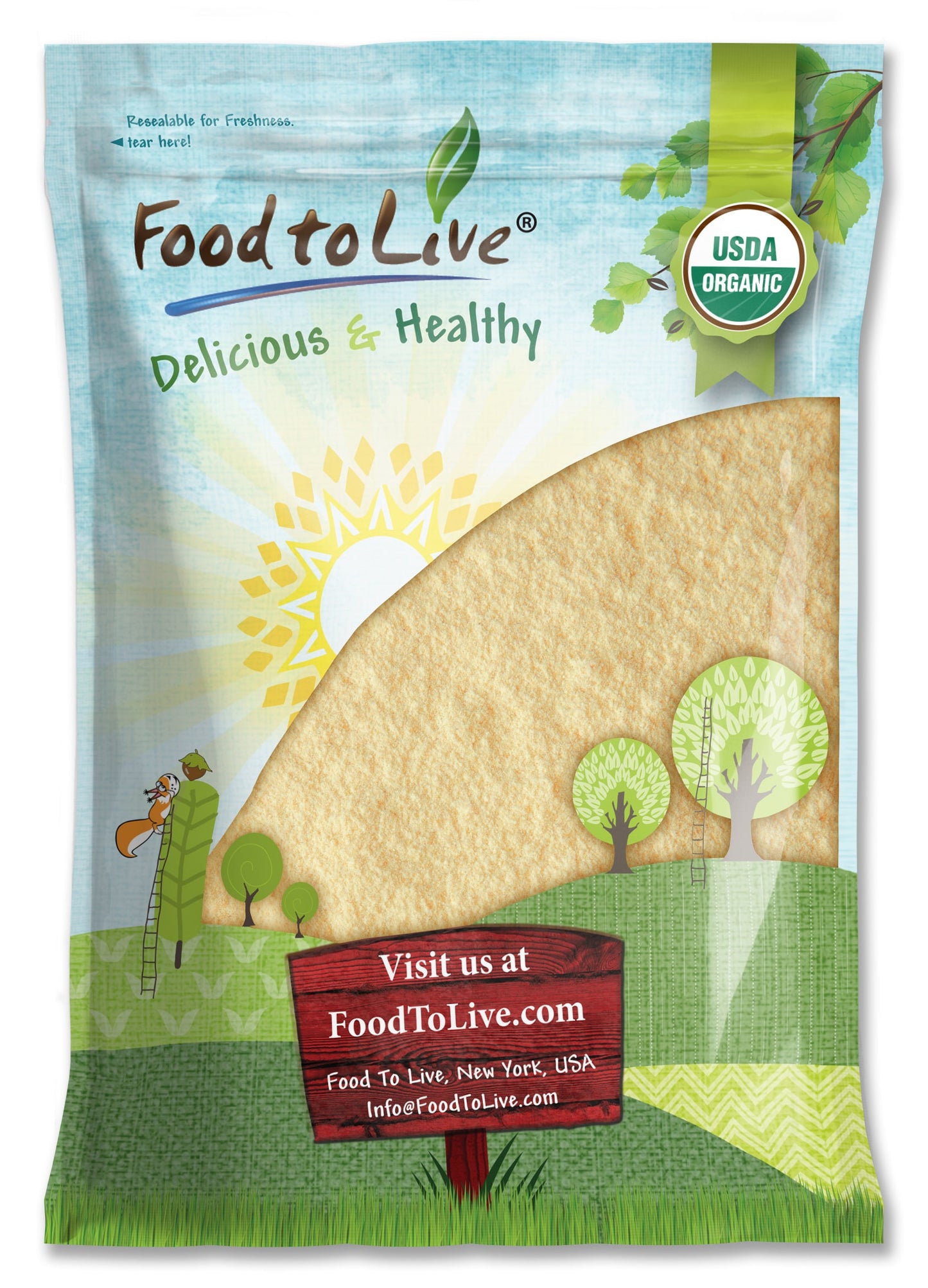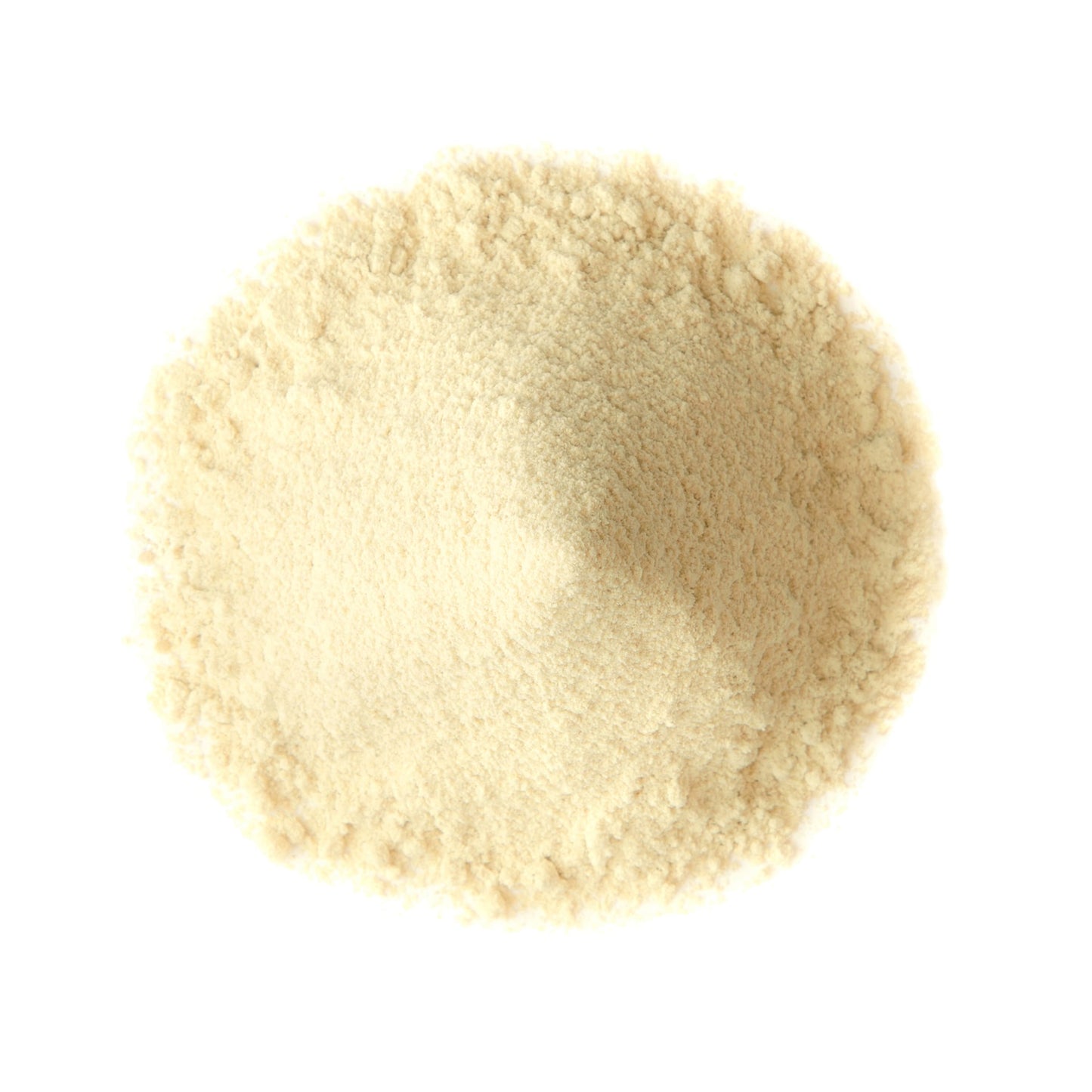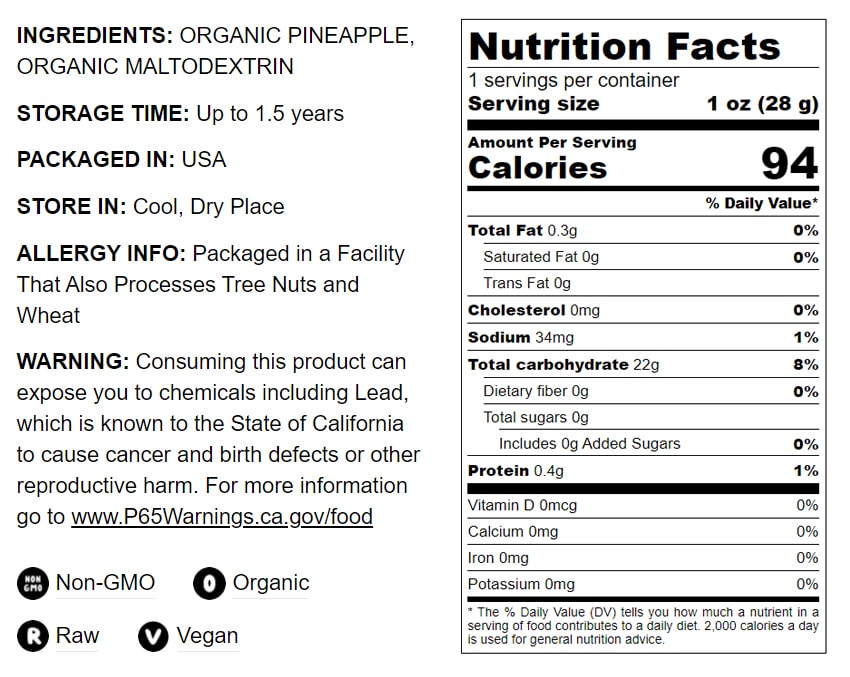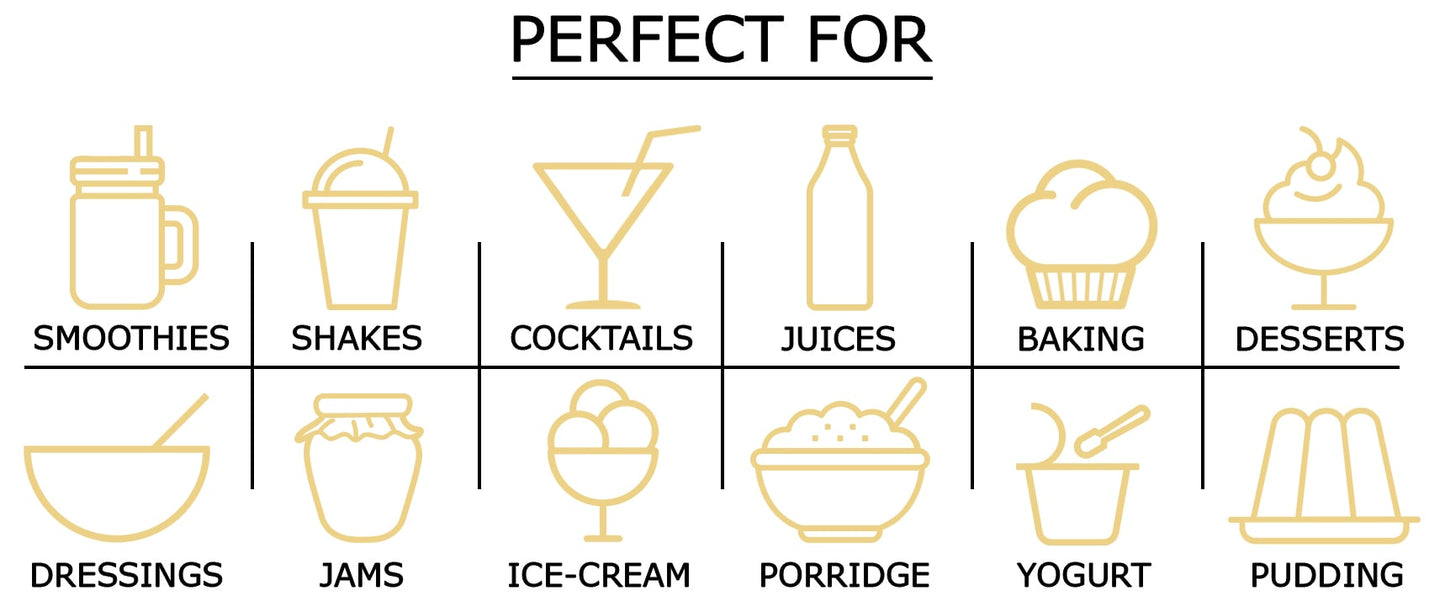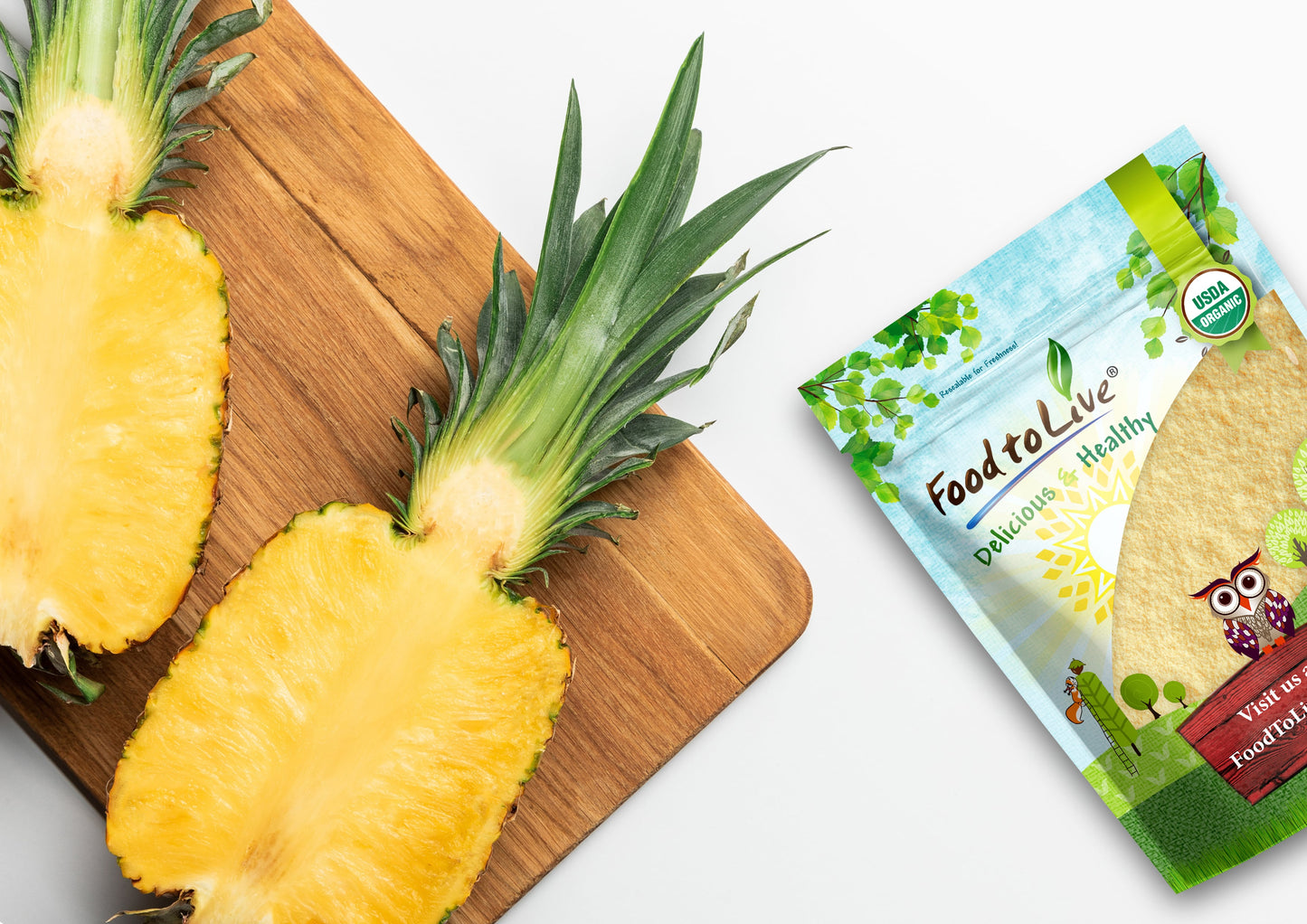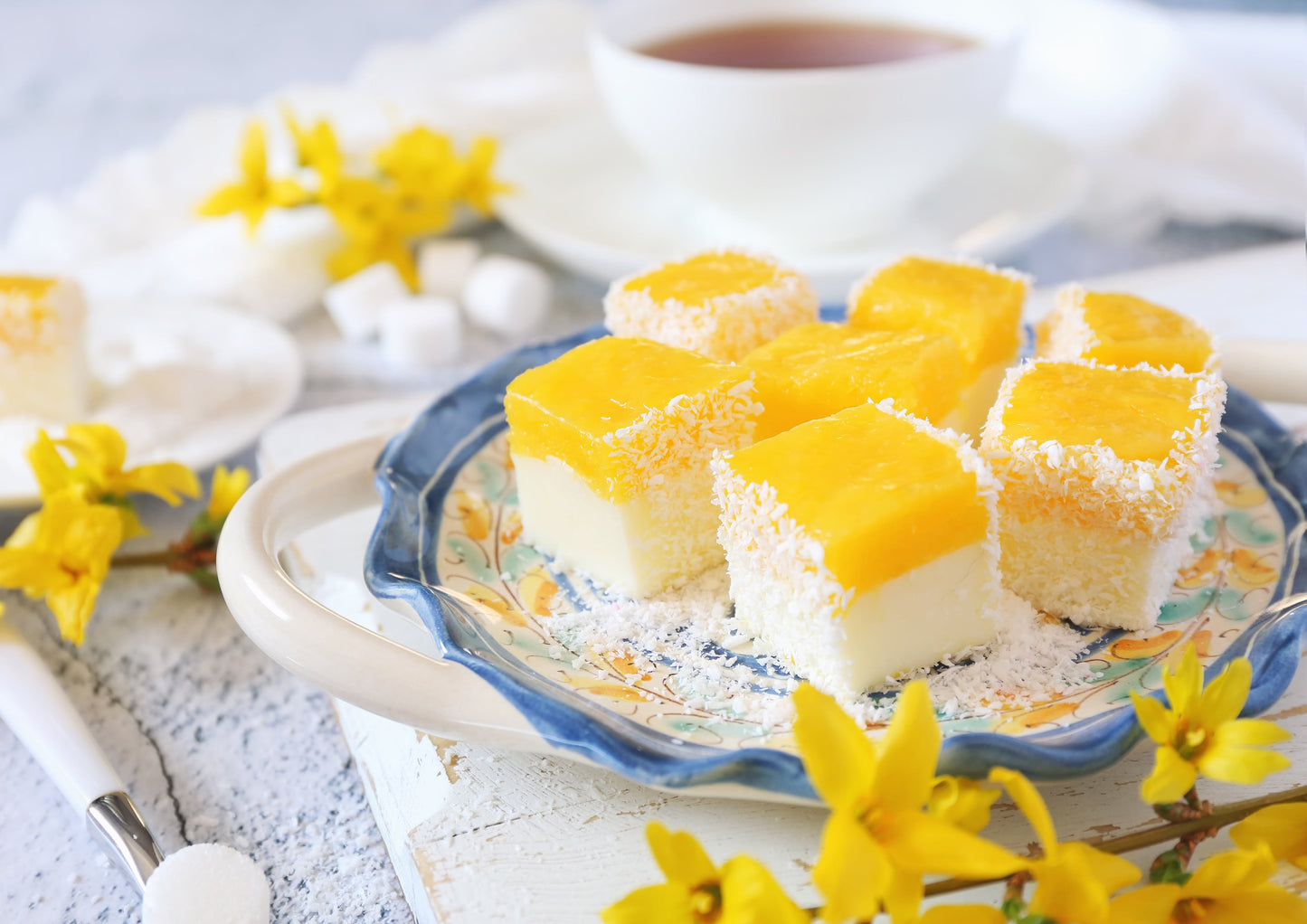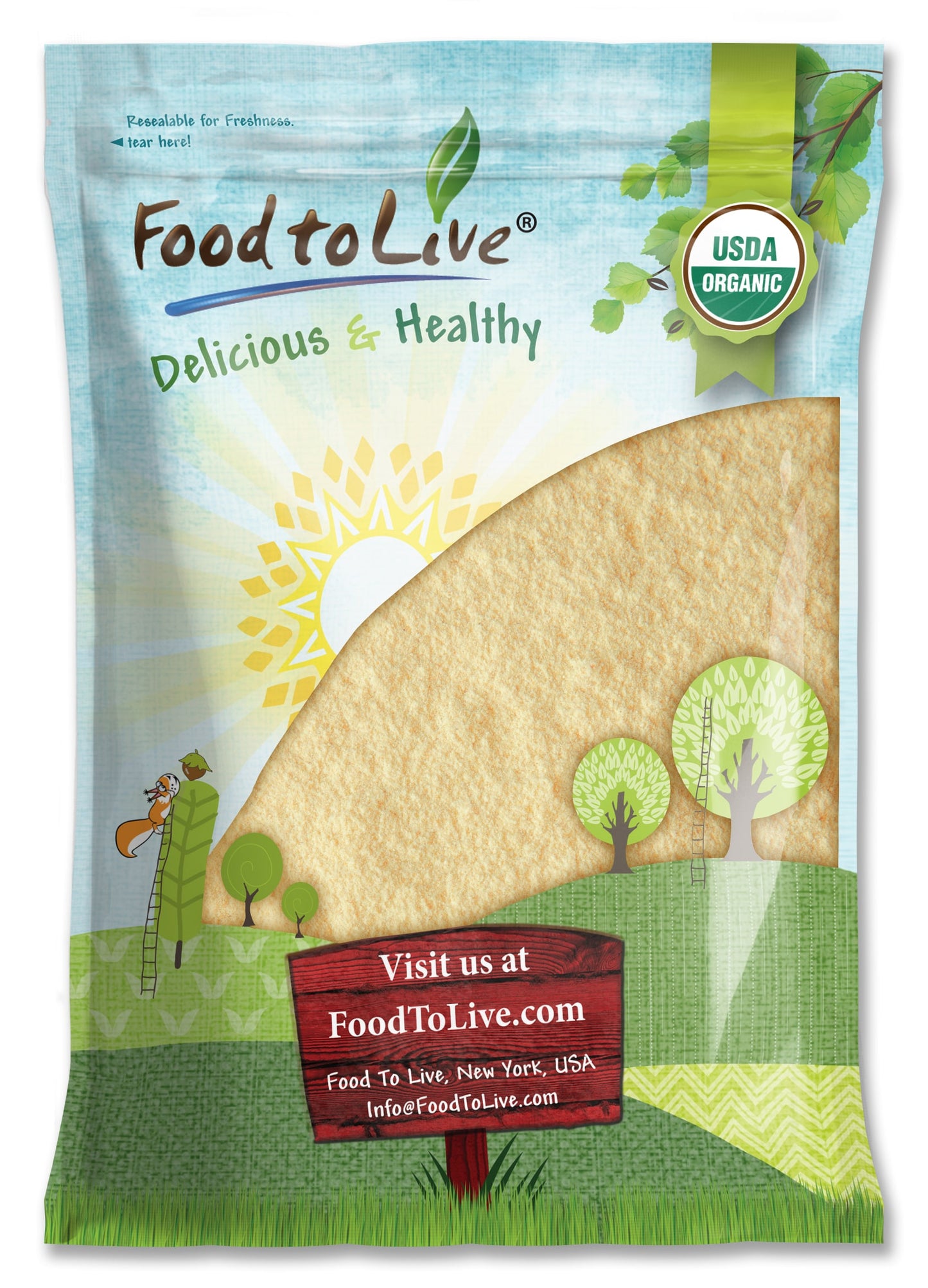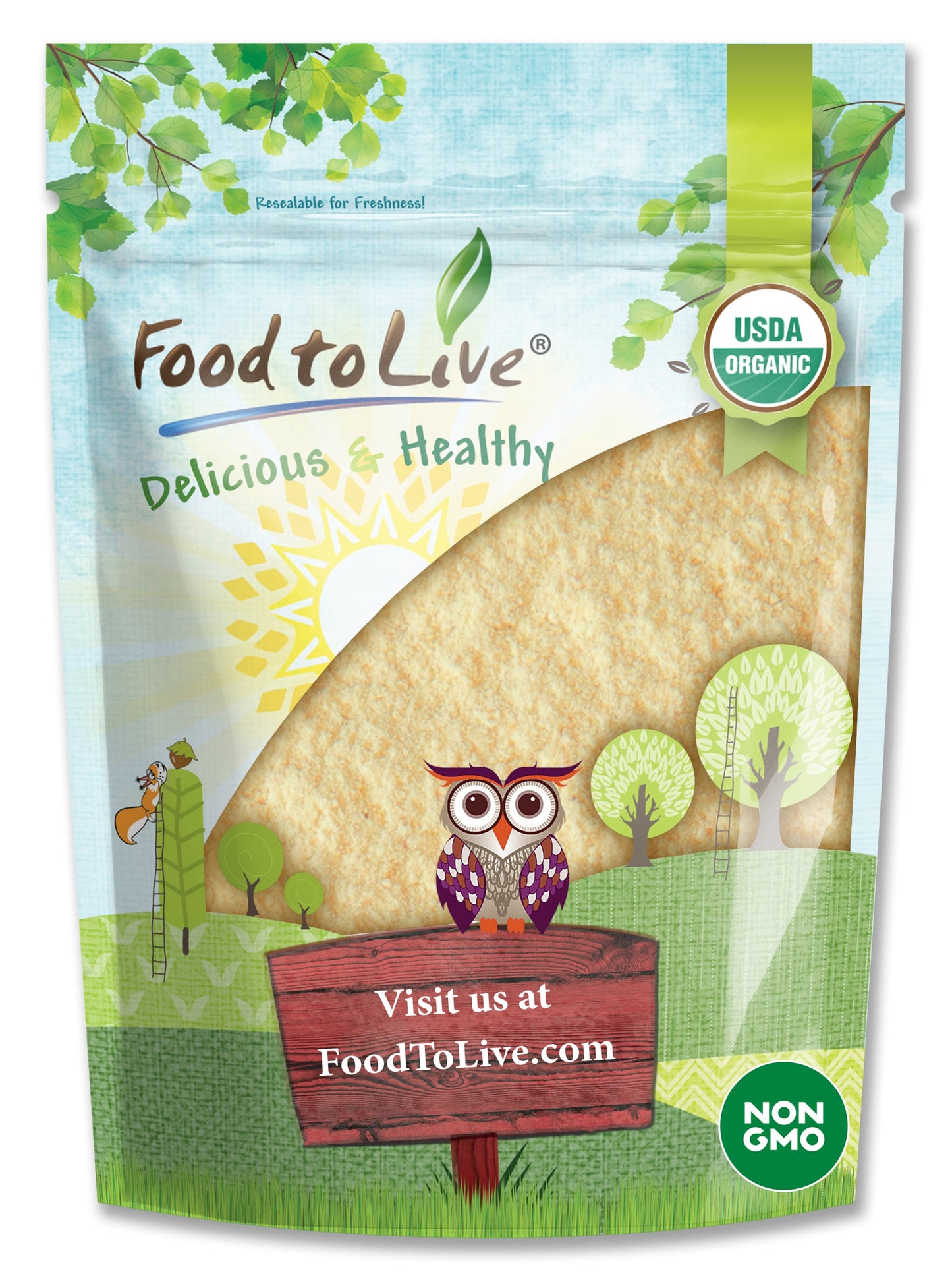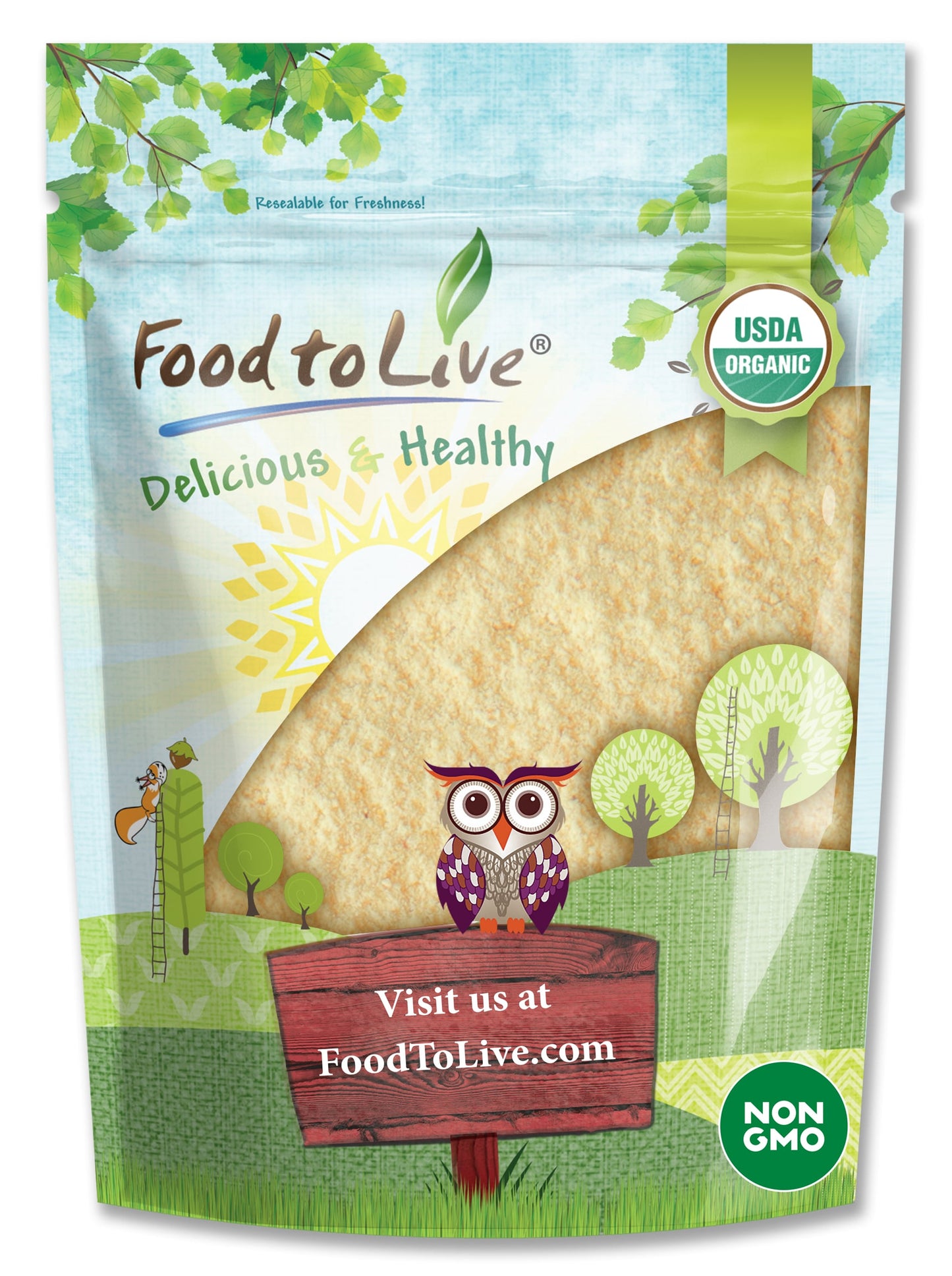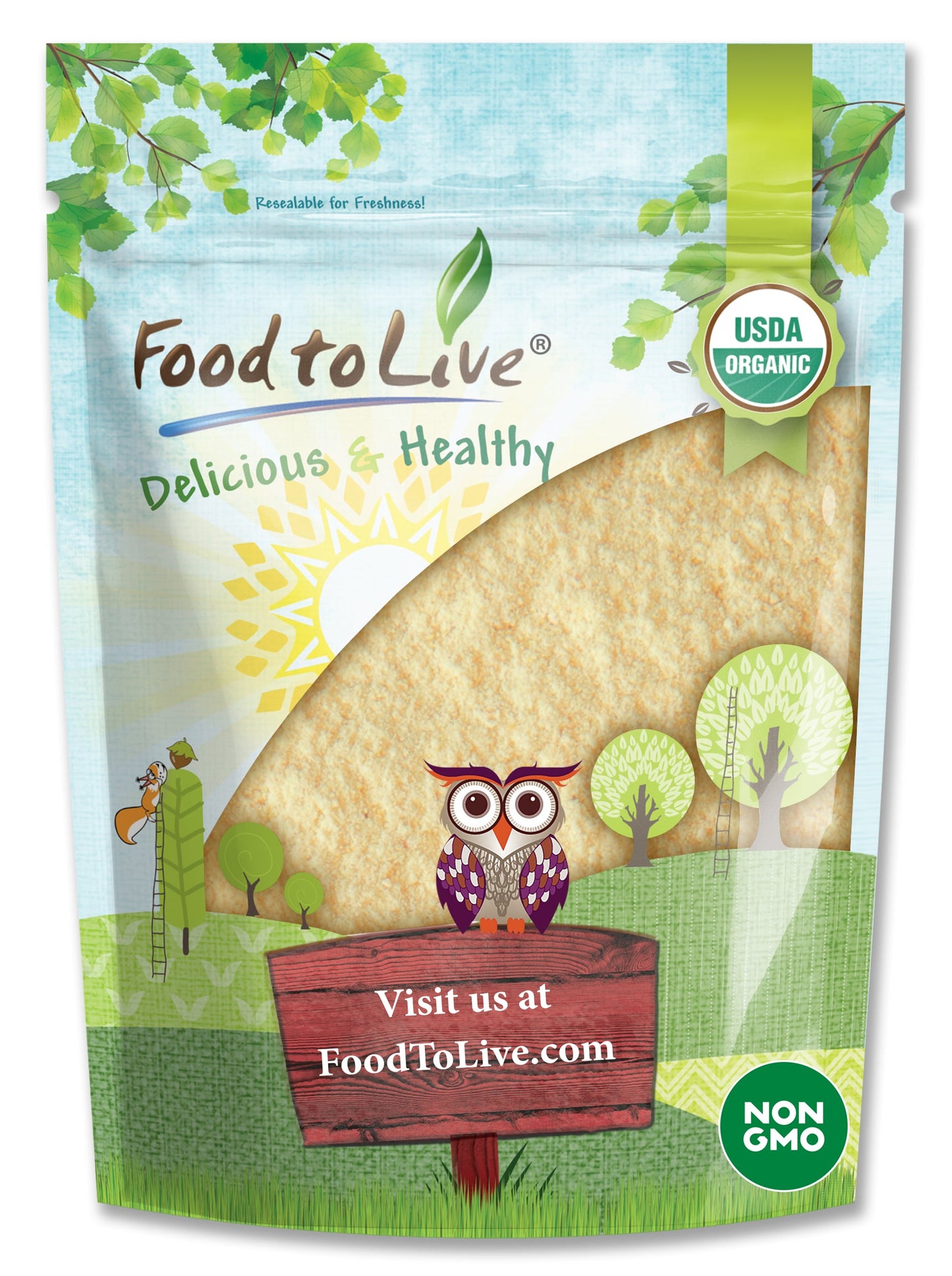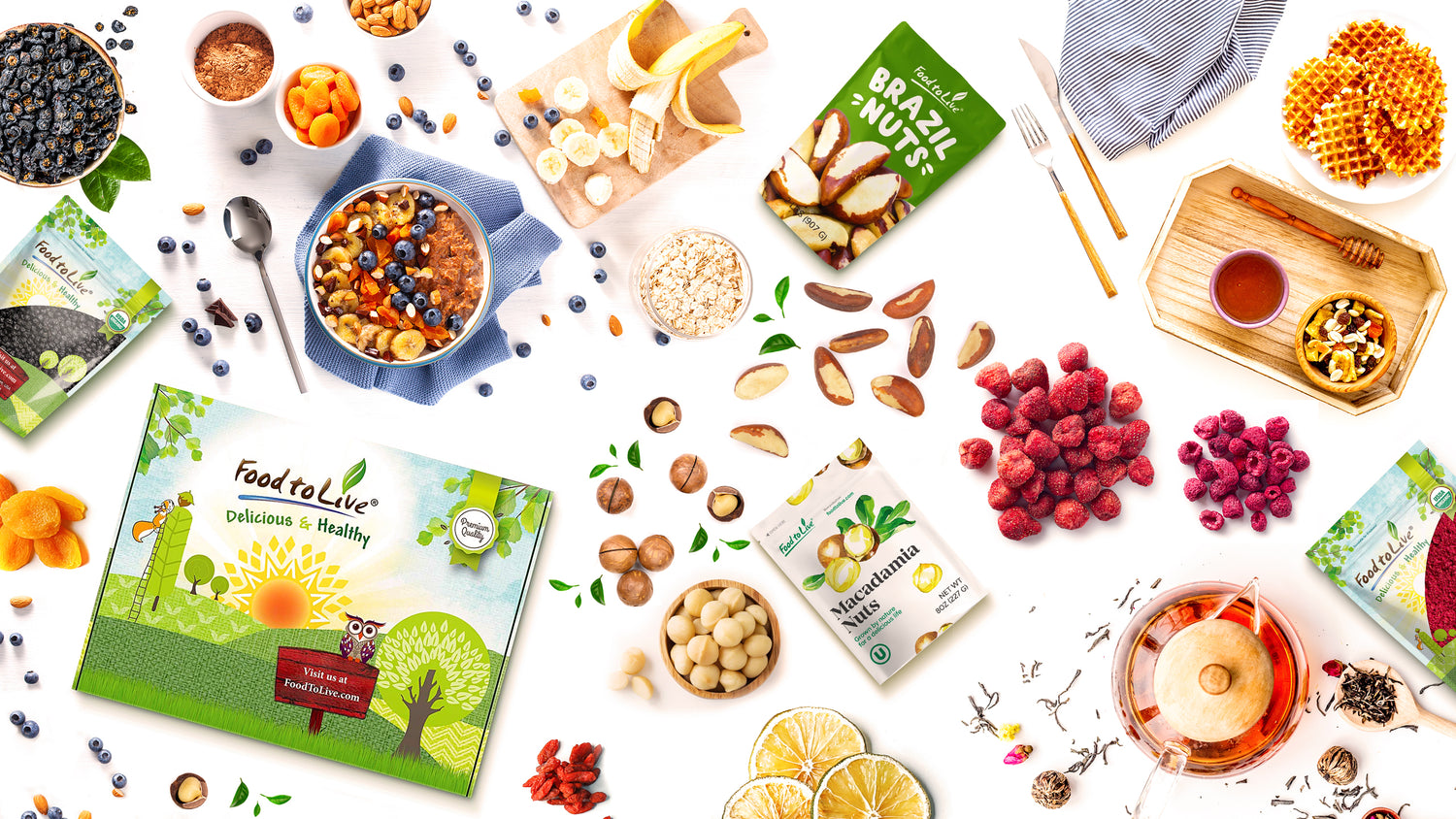 Food to Live was created to give people easy access to delicious and wholesome foods.
We offer a wide range of organic and raw foods that would be a great addition to any diet.
We choose products that can positively impact the body, such as dried fruits, nuts, seeds, grains, powders, flours, spices, and legumes.
Shop more products