California Organic Raisins - Thompson Seedless Select, Sun-Dried, Non-GMO, Kosher, Unsulphured, Bulk, No Oil Added - by Food to Live
Regular price
$0.00 USD
Sale price
$7.49 USD
Unit price
per
Sale
Sold out
Organic Raisins are not a mere kind of grocery & gourmet food; this particular type of dried fruit is one of the most nutritious, delicious, and healthy snacks you can find. People have discovered this a long time ago and have been sun-drying grapes for thousands of years. Today we use the same methods of natural production to provide you with top-quality Organic Thompson Select Raisins from Food To Live®.

Our seedless grapes are raised under the warm California sun. They are hand-picked and sun-dried to preserve all the precious nutrients. The product is 100% free of any contaminants and GMO. Food To Live® dried grapes are also unsulphured and contain only natural sugar.

Raisins Benefits for Health

Raisins are very good for everyone's health. They are a kind of food that can fit any diet because each dried grape provides you with a boost of vitamins and minerals.

The benefits of raisins for health include:

* Quick energy boost.
Food To Live® sultana have very little fat, but give you lots of carbohydrates and glucose that are transformed into energy right away.
* Nervous system support.
Due to their high content of potassium and copper, our California raisins help keep both the nervous and cardiovascular systems strong.
* General wellbeing promotion.
Our raisins give you iron, copper, magnesium, and many other nutrients that support the health of various systems in the body.



Bear in mind that raisins are bad for dogs. Both, fresh and dried grapes are toxic for your pet, so regular consumption can lead to serious kidney problems.

Raisins Nutrients and Calories

The greatest thing about the raisins nutrition value is that it comes at such a low-fat cost. Raisins aren't fattening, unless you start eating over a cup of them every day. A handful of seedless, sun-dried sultana contains about 299 calories, no cholesterol, and only about 0.5 g of total fat.

However, this amount will provide you with almost 4 g of dietary fiber, 750 mg of potassium, 1.2 mg of iron, and a variety of other nutrients, including calcium and magnesium.

Raisins Uses and Storage

Dried fruit & raisins, in particular, make a wonderful snack, so you can buy Food To Live® California Thompson Organic Raisins in bulk and enjoy them every day. They are a fantastic ingredient for cooking & baking, especially if you want to make delicious raisins muffins.

Despite their long shelf-life (up to a year), raisins can go bad. To prevent this, you should store them in a dry place. Put your dried grapes into an airtight container and keep it in the fridge if you want them to last as long as possible.
Shipping & Returns

Shipping Time: Most orders received before 3:00 PM EST will ship not later than the next business day, provided the product ordered is in stock. Most orders received after 3:00 PM EST will ship not later than the second business day. Orders are not processed or dispatched on Sunday. For more information check our Shipping & Return Policy
Storage

Store in a cool,dry place away from Moisture, Light, Oxygen
Share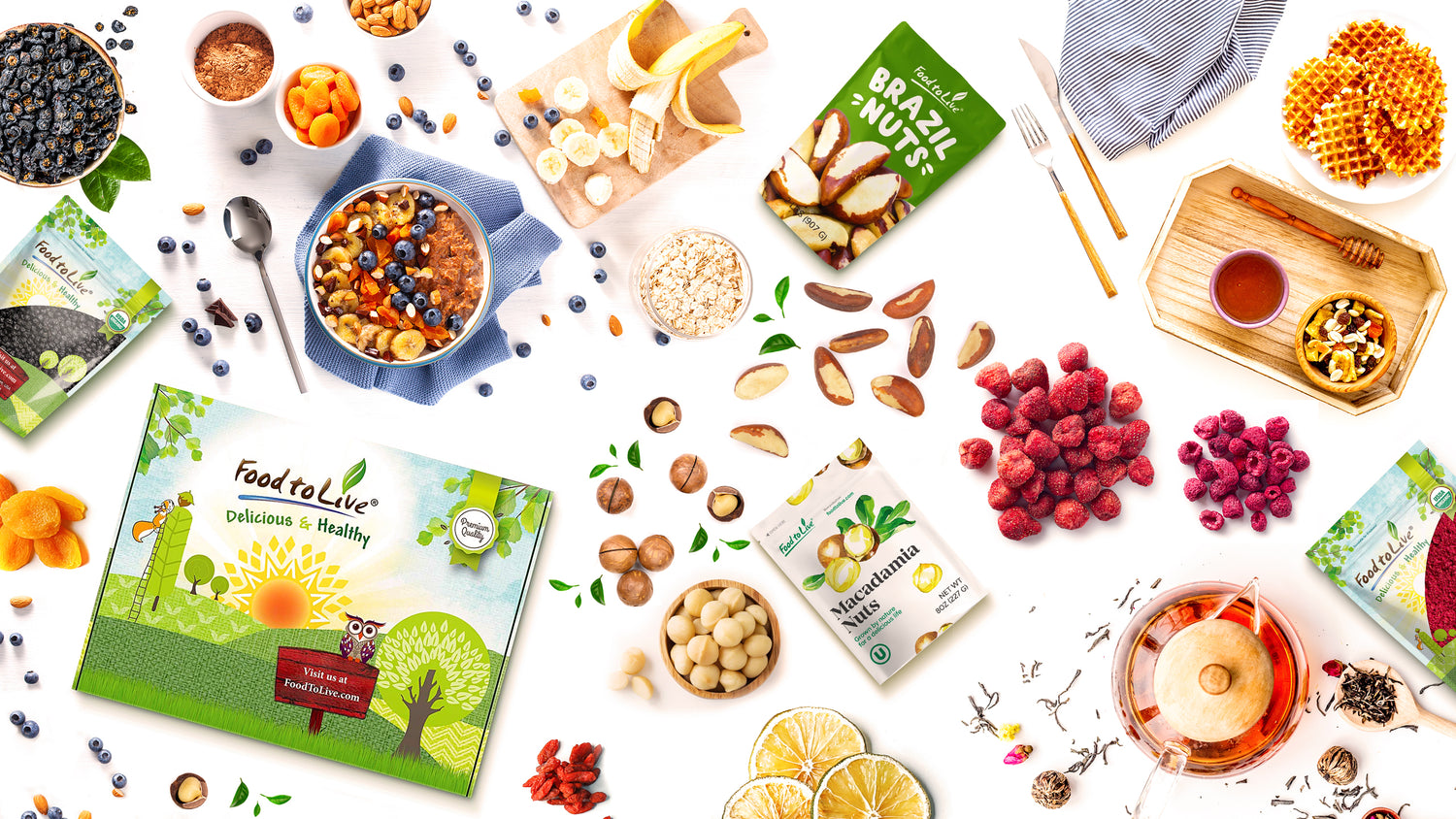 Food to Live was created to give people easy access to delicious and wholesome foods.
We offer a wide range of organic and raw foods that would be a great addition to any diet.
We choose products that can positively impact the body, such as dried fruits, nuts, seeds, grains, powders, flours, spices, and legumes.
Shop more products