Organic Raw Nuts in a Gift Box - A Variety Pack of Almonds, Cashews, Brazil Nuts, Hazelnuts, and Walnuts - by Food to Live
Regular price
$0.00 USD
Sale price
$32.45 USD
Unit price
per
Sale
Sold out
Organic Brazil Nuts from Food to Live make a delicious snack that will provide you with a boost of energy and help handle hunger pangs. They can be incorporated into any diet as the nuts are rich in proteins and fiber. Nutritional Value Brazil nuts are highly nutritious. They contain large amounts of essential vitamins and minerals that benefit your health and enhance your beauty. You need to know that Brazil nuts are exceptionally rich in selenium, a potent antioxidant. You can meet your daily requirement of this element by eating 3-4 raw or roasted nuts.

Delicious Certified Organic Cashew nuts from Food to Live make a great snack as they provide you with a boost of energy. They provide you with a mix of essential minerals and vitamins. They are exceptionally rich in B vitamins, copper, iron, and phosphorus. Due to their rich sweet flavor, cashews are often added to sauces, desserts, and confections. They also go well when sprinkled over salads made from either vegetables or fruits.

Organic Almonds have been revered as one of the most delicious and healthiest foods for hundreds of years. They are used in many national cuisines and offer a great energy boost if eaten as a snack. Organic almonds are exceptionally rich in nutrients. They contain large amounts of: - Vitamin E - Riboflavin - Copper - Phosphorus - Magnesium - Manganese. They provide you with a boost of antioxidants. Almonds can be added to a variety of dishes, especially to confections and desserts. You can enjoy raw nuts as a fast snack or turn them into delicious and healthy butter. You can even add them to smoothies and homemade protein shakes.

Organic Hazelnuts, or filberts, have been used to create various culinary masterpieces for many centuries. Top-quality Filberts from Food to Live are 100% natural and packed with essential nutrients, including extra-large amounts of: - Copper - Manganese - Vitamin E. As they are rich in dietary fiber and proteins, they can be a nice complement to a weight loss program. Filberts have a great number of culinary uses. They taste amazing on their own and go extremely well with vegetables, sweet pastries, and desserts. You can use Food to Live Hazelnuts to make delicious filbert butter or milk.

There are over a dozen benefits of organic walnuts proved by various studies. Only ¼ cup of these amazing nuts contains a healthy daily dose of omega 3 fats; Half of the required daily dose of copper for an adult; 50% of manganese that we should consume daily on a well-balanced 2000-calorie diet.

Aside from these exceptional organic walnuts nutrition benefits, the nuts provide you with significant amounts of Vitamin E, B vitamins, Phosphorus, Magnesium, Iron, Zinc.

There are a great number of ways to enjoy organic walnuts. Although their natural taste is delicious, you can 'customize' to fit your personal preferences by making toasted organic walnuts with spices, salt, or sugar. However, remember that this would affect the overall health effect of the snack.


WARNING: Contains Tree Nuts. CAUTION: May Contain Shells. Packaged in the same facility as Tree Nuts and Wheat.
Shipping & Returns

Shipping Time: Most orders received before 3:00 PM EST will ship not later than the next business day, provided the product ordered is in stock. Most orders received after 3:00 PM EST will ship not later than the second business day. Orders are not processed or dispatched on Sunday. For more information check our Shipping & Return Policy
Storage

Store in a cool,dry place away from Moisture, Light, Oxygen
Share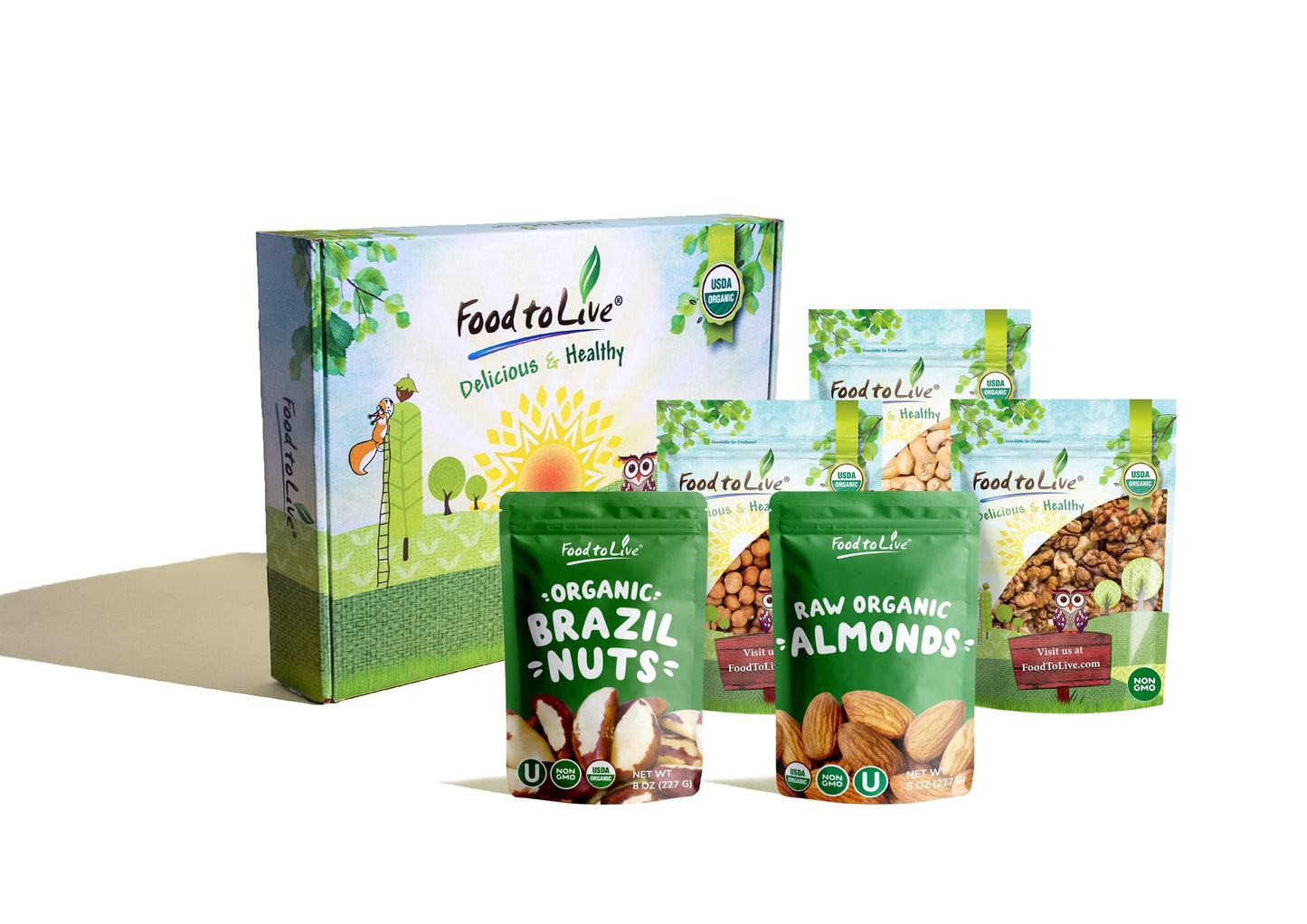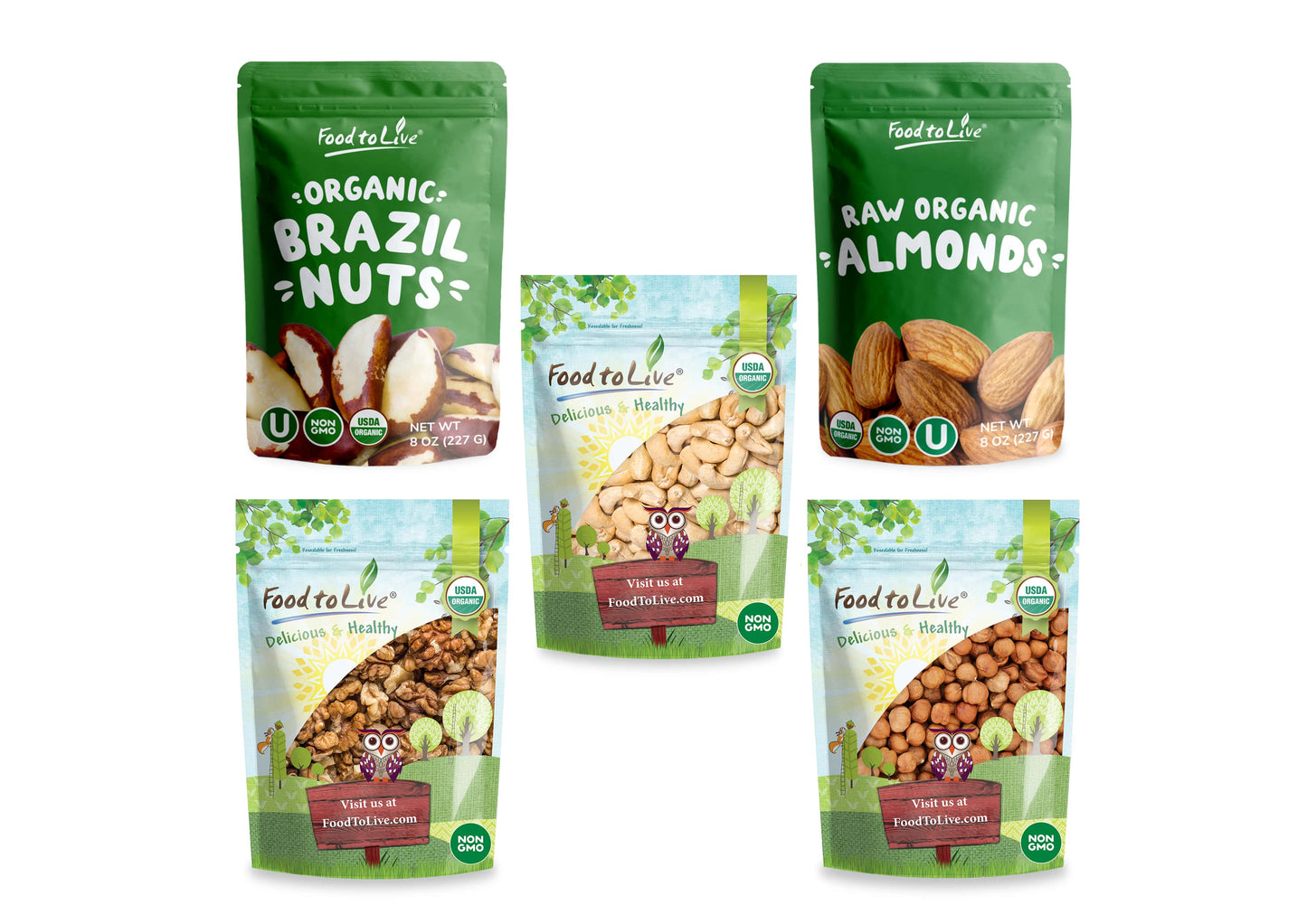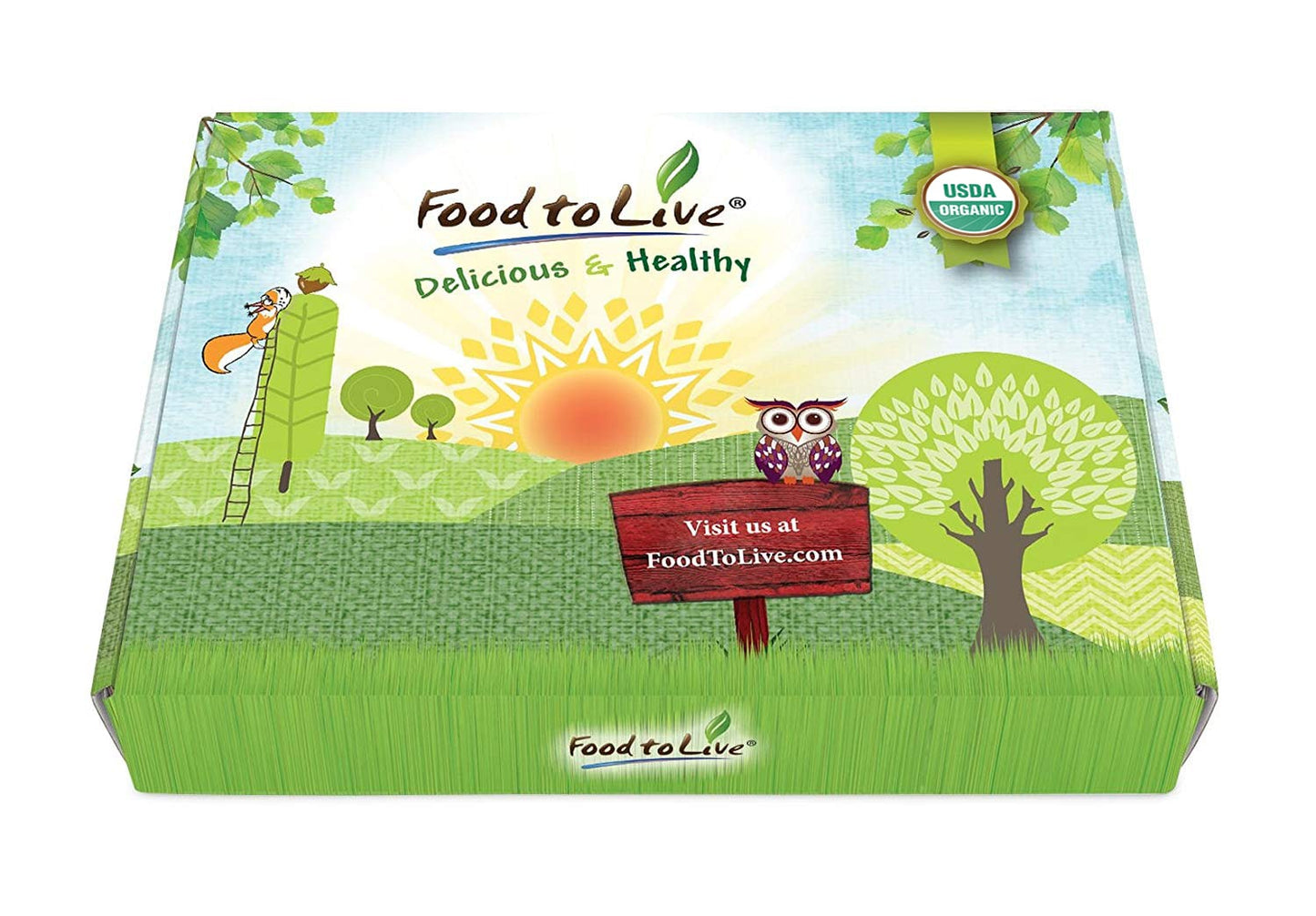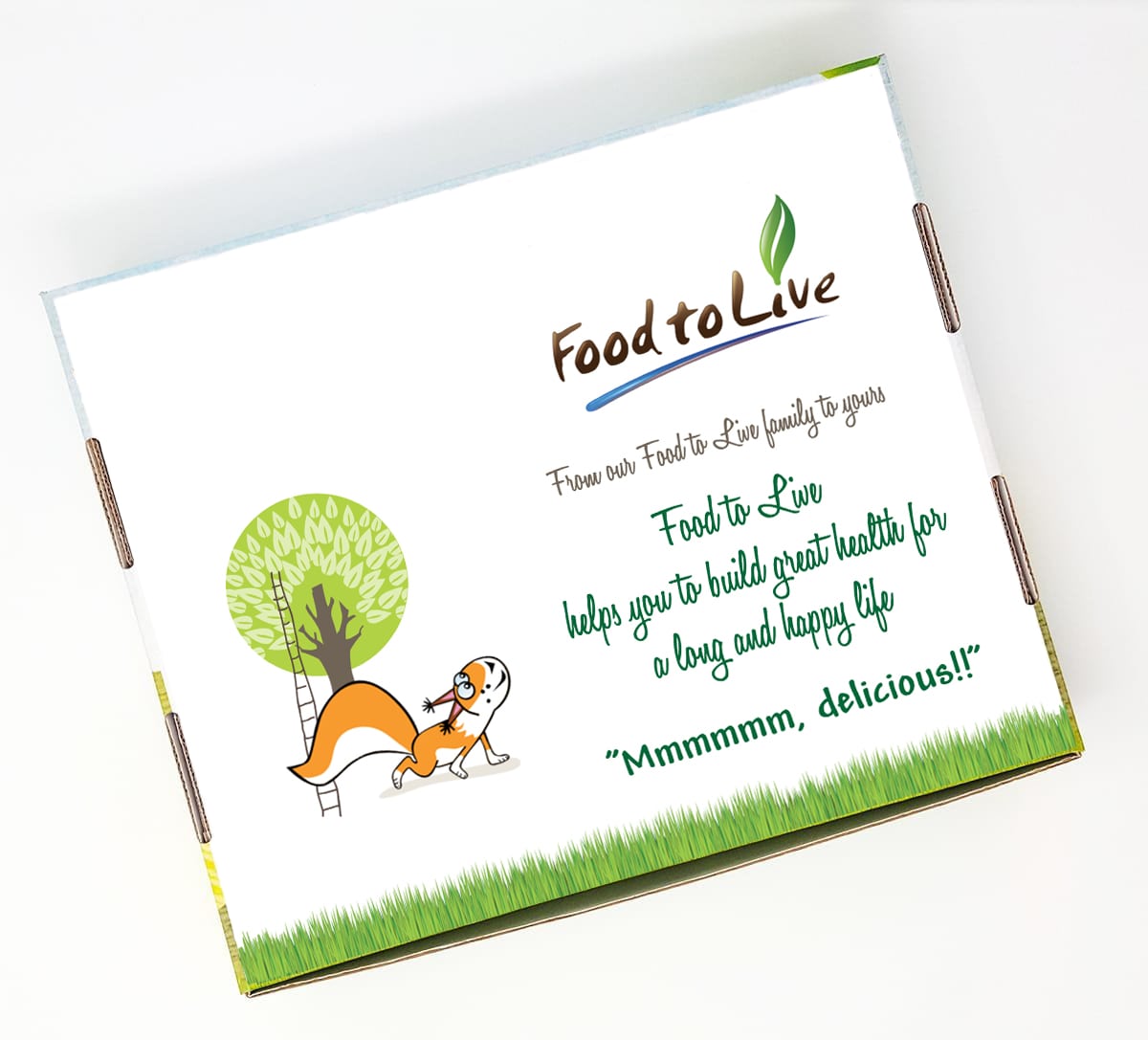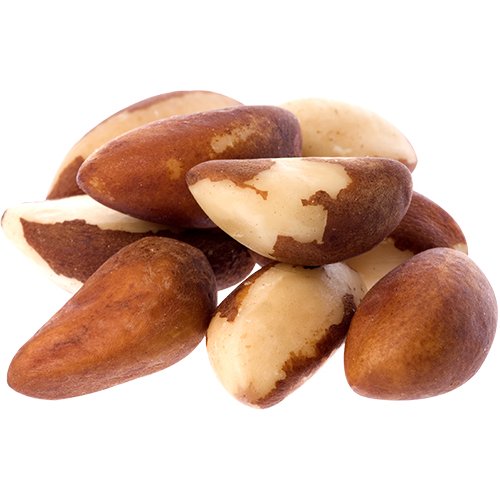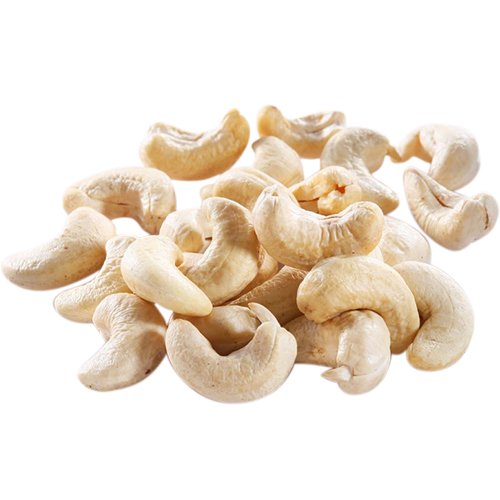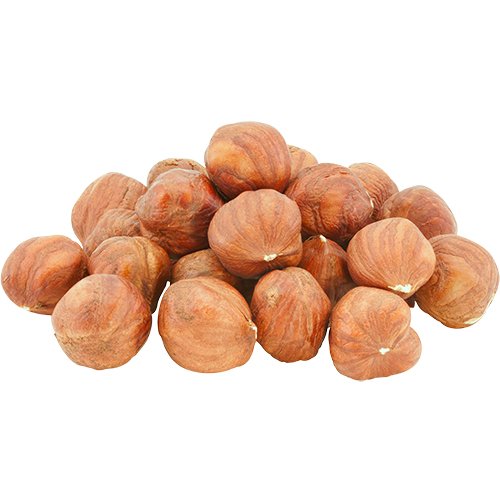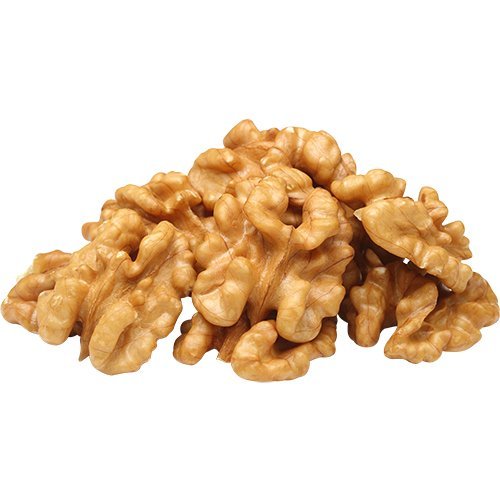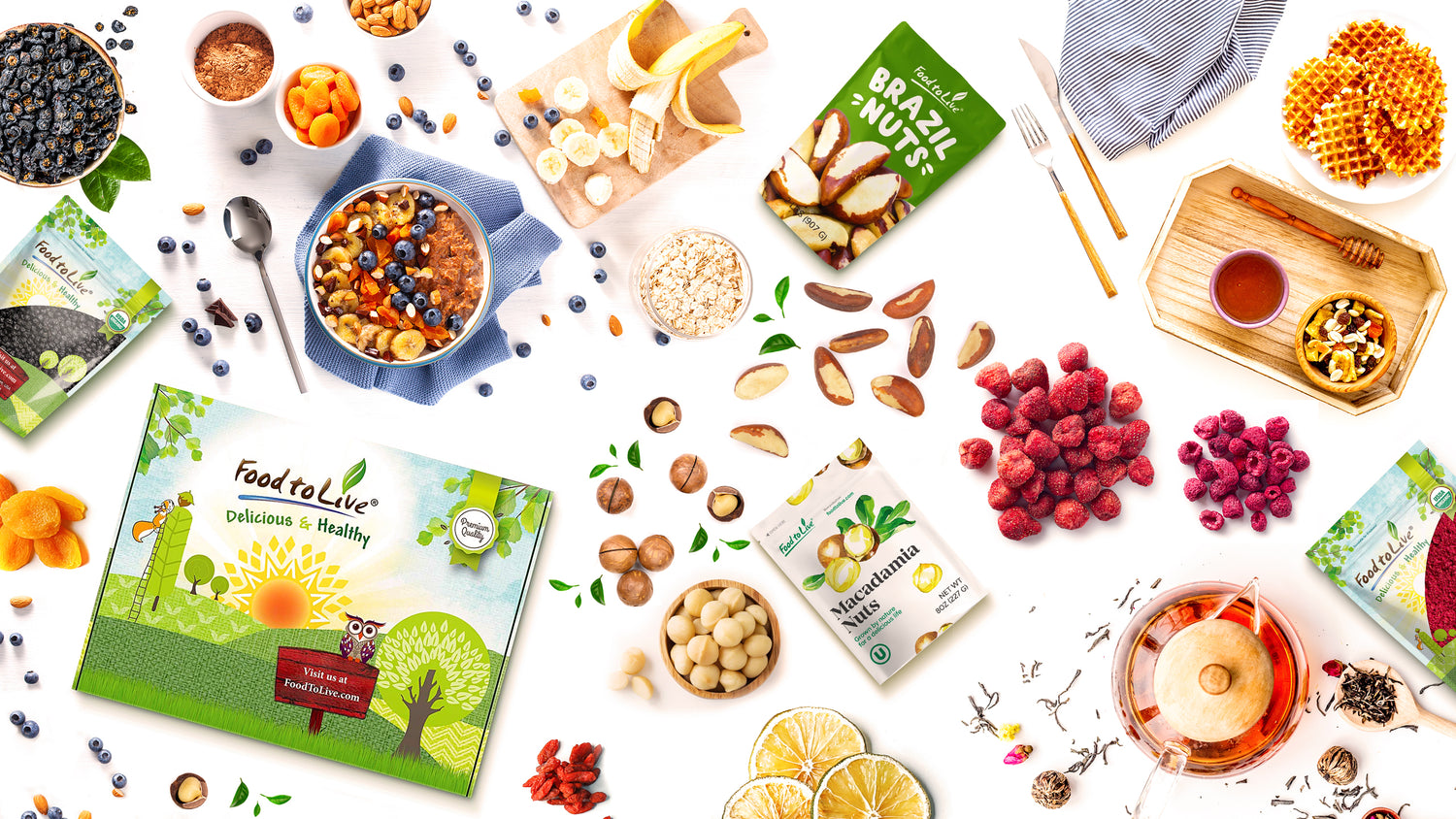 Food to Live was created to give people easy access to delicious and wholesome foods.
We offer a wide range of organic and raw foods that would be a great addition to any diet.
We choose products that can positively impact the body, such as dried fruits, nuts, seeds, grains, powders, flours, spices, and legumes.
Shop more products